We all know about traditional use for pipes in homes – we would not have water or gas supply without them. We also know how worse a problem can be when they deteriorate with time. It's not that they don't have a second life – one just needs to be creative enough.
They can actually be put to good use by creating unusual décor items for home. Whether you have pipe shelving or lighting, they are just perfect to add industrial charm to home.
We have a listed some creative ideas that will boost up your inspiration. They will inspire you to utilize industrial piping in a completely different way. These industrial home decor items are attractive as well as practical.
Putting some light on the subject
Lamps are practical items that can be used to light up space for activities such as reading. They are useful when you want to save on power and switch off the main lights in your home. Lamps are also an integral part of the décor of your home as they add to the overall interior decoration and create a real talking point.
Pipes are an excellent source material to create a lamp that is quirky and cool. This steampunk style faucet lamp was fashioned from old taps that were no longer suitable to be used for their original purpose, together with original piping. It's a steampunk lovers delight.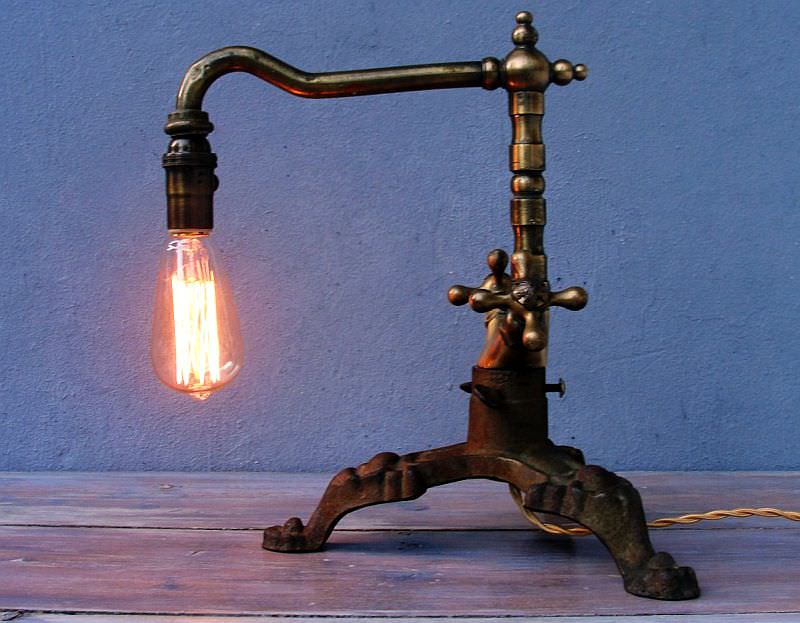 Making a home for plants
You have probably heard that plants make a healthy addition to your home. They also make a positive contribution to the interior décor of your property. If you want to stay away from traditional decorative planters and pots you can take a step down the steampunk path again with a pipe creation such as this steampunk planter.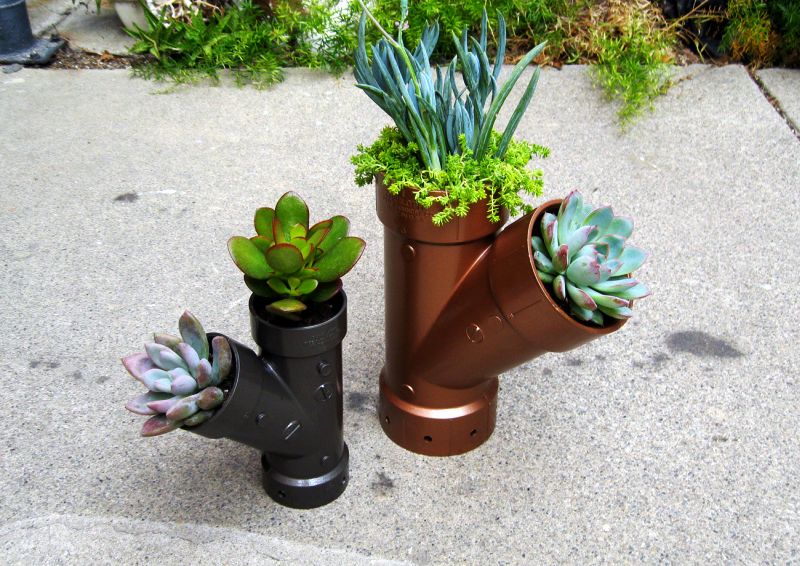 Creative storage for your reading material
If you are a bookworm, and you need somewhere to store all of your reading material, then what could be better than a bookshelf made from pipes? Many people have traditional wooden bookshelves in their home, but not many use adapted plumbing materials instead. So, why not add a different creative touch to your home with an industrial pipe bookshelf like this one?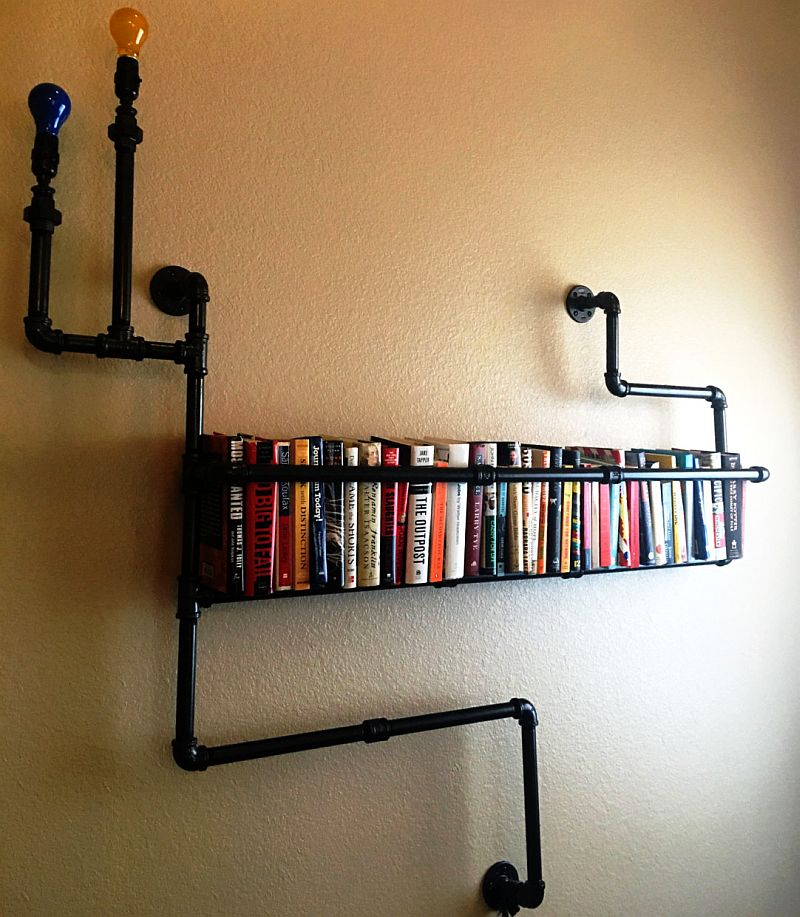 Some place to hang your coat
First impressions start as soon as someone enters your home. So just inside the doorway is the perfect place to add a stamp of creativity. You may already have pipes in traditional use in the hallway of your property but this more unusual usage as a coat rack is sure to catch the eye of any visitors. Of course, it's also a practical and durable addition.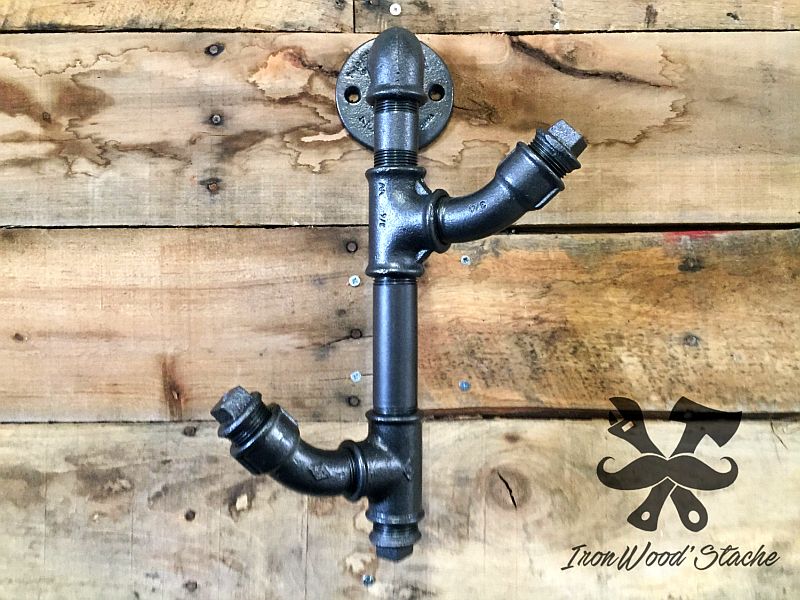 A wine rack with a difference
If you are one of those people who really appreciate vintage stuff or love to enjoy a casual wine with your meals, you need somewhere to store the bottles. This industrial rustic wine rack not only does the job it could also be a great talking point at any dinner party.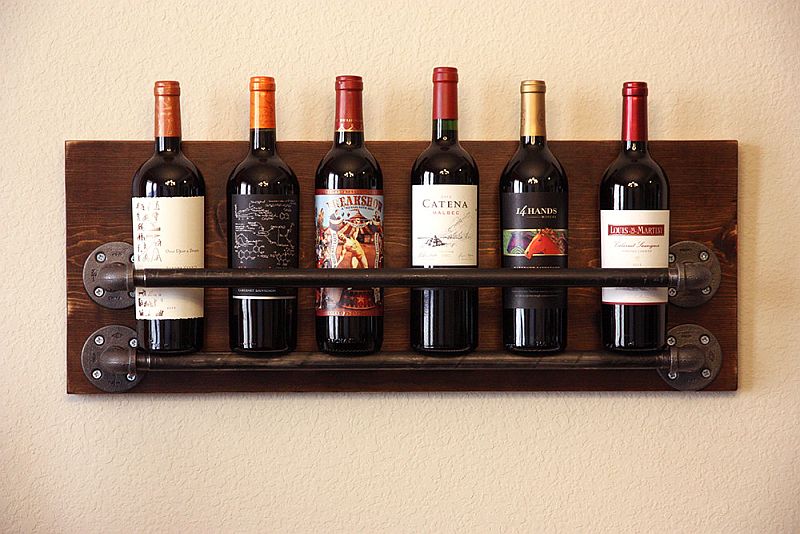 If you thought pipes were only good for carrying utilities to and around your home hopefully we have shown you that you were wrong. Pipes can actually add that creative and decorative touch you had been looking for so long.