Dubai is famous for over-the-top living, luxurious architectural designs and other outrageous stuff. That's not probably enough as the popular city of Arabs is ready to offer unique holidaying experience with the latest Floating Seahorse holiday homes. Kleindienst Group is planning to construct nearly 42 floating holiday homes at four kilometers off Dubai's shore on six manmade islands at The Heart of Europe.
These holiday homes are partially submerged in water, technically classified as houseboats with three stories– underwater, sea level and upper deck. Master bedroom and bathroom are submerged in water to let guests experience marine life up-close, while sea level accommodation with large glass windows also offers expansive ocean views. It has a fully-fitted kitchen with dining area, an open plan living area and a sun deck.
CEO of Kleindienst Group, Josef Kleindienst said;
Many months of research, design and planning have gone into The Floating Seahorse and we are excited to be able to officially launch and build it in Dubai. We are confident that it will set a new benchmark in the luxury lifestyle market worldwide for outstanding innovation, contemporary design and underwater living at its best.
On the other hand, the upper deck is ideal for alfresco dining and relaxation, with features like informal bed, mini bar, kitchenette and a beautiful glass-bottomed Jacuzzi.
Also Read: Live Right Next to Sharks With These Amazing Underwater Structures
These one-of-a-kind floating holiday villas in Dubai beautifully show up a unique concept for luxurious vacation in vicinity to marine life.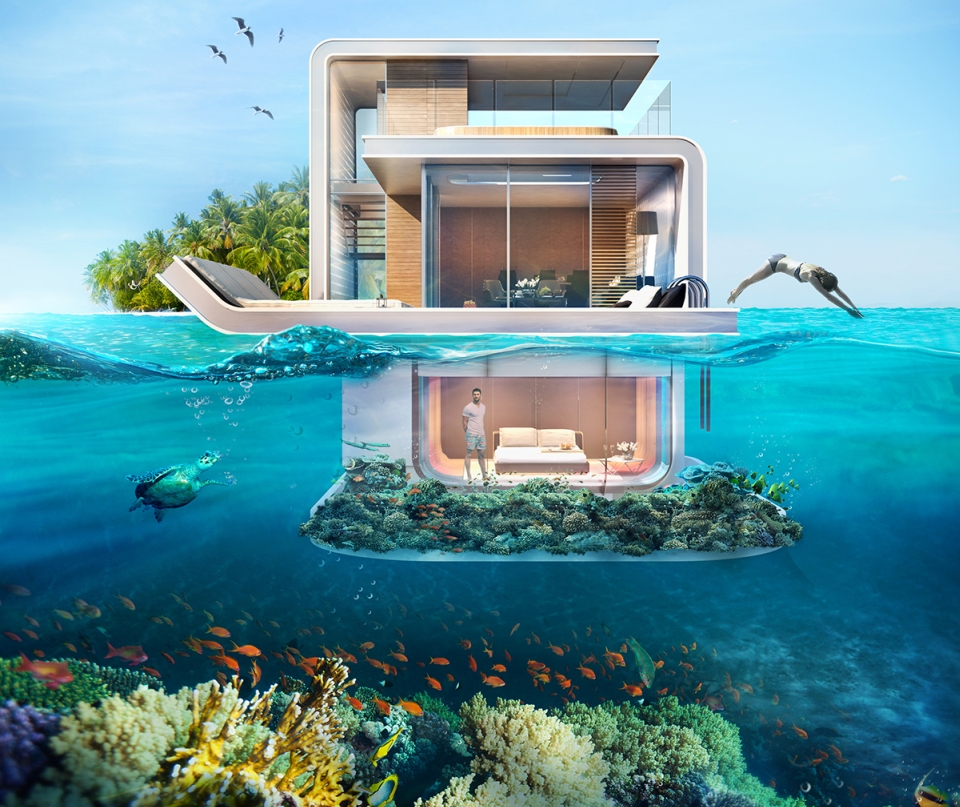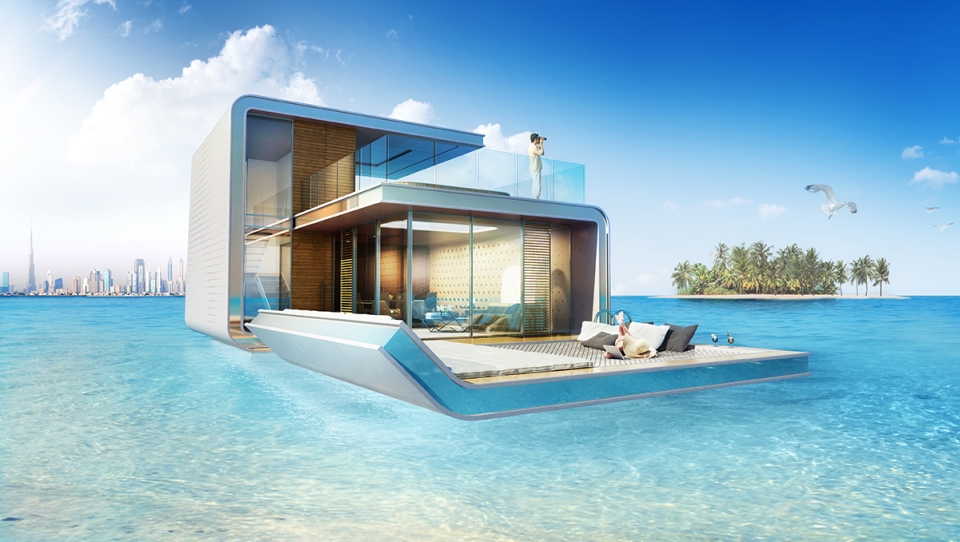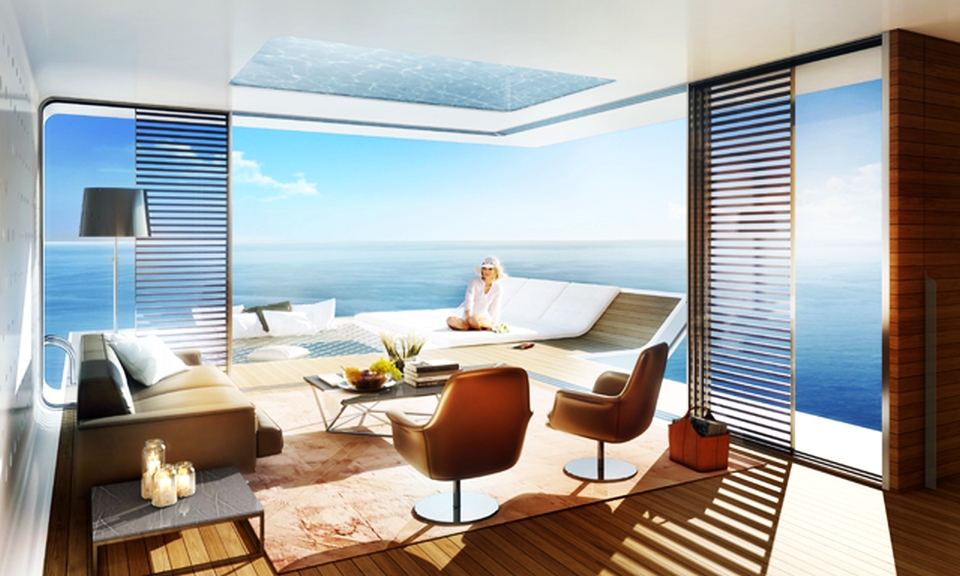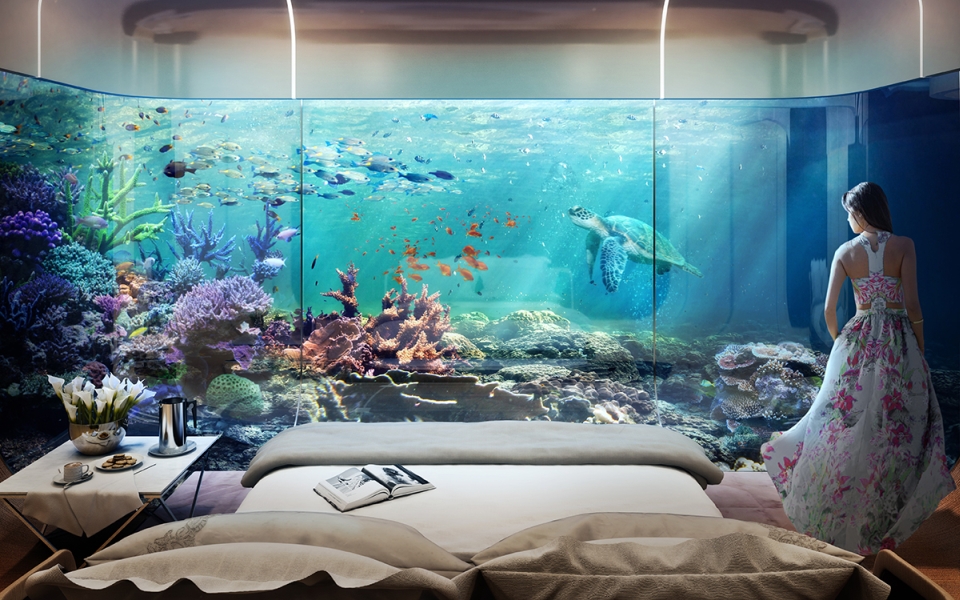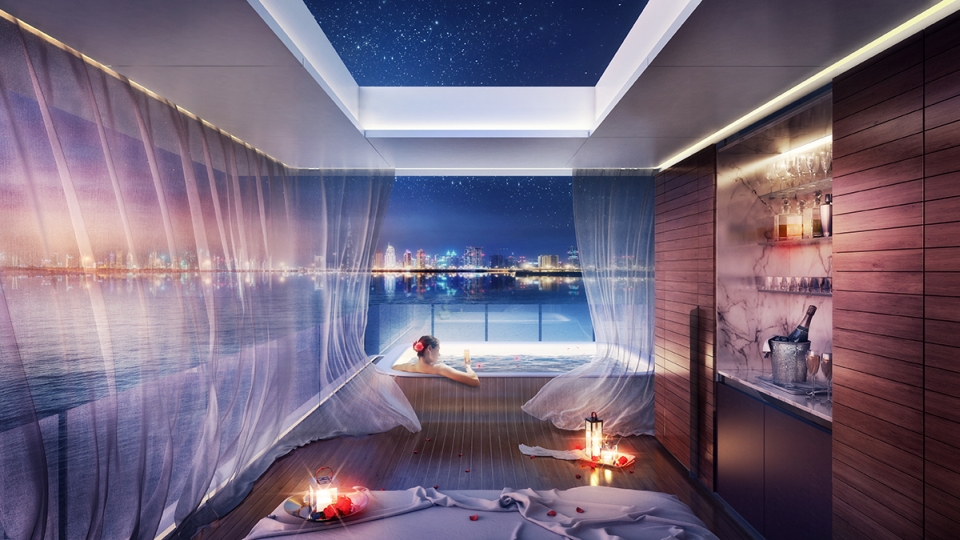 Credit: Zawya