Automaker Ford is looking for new ways to utilize its latest technology for other applications. Focused on couples, they have recently introduced a prototype bed that automatically maintains the sleeping position of a person so that he/she doesn't disturb the other one sleeping alongside.
Anthony Ireson, director, Marketing Communications, Ford Europe said,
Lane-Keeping Aid in our cars can make driving easier and more comfortable. We thought that showing how similar thinking could be applied to a bed, would be a great way to highlight to drivers a technology that they might not previously have been aware of.
Inspired by Ford's own Lane-Keeping technology for cars, this bed assist partners to remain on their side of the bed through the night.
It doesn't work by a physical barrier instead through a rotational movement similar to a conveyor belt. There are built-in pressure sensors that automatically detect when a partner encroaching over the other partner's sleeping space. Next task is of the integrated conveyor belt that gently slides away from the space-hogging partner back to his/her side of the bed, cool isn't it?
Also Read: The Pod Smart Bed Improves Sleep by Maintaining Temperature All Night Long
This tech-infused bed is built as part of a series of Ford Interventions that makes use of automotive expertise to tackle everyday problems. The previously featured Noise-Cancelling Kennel is also a part of the Ford's Interventions series.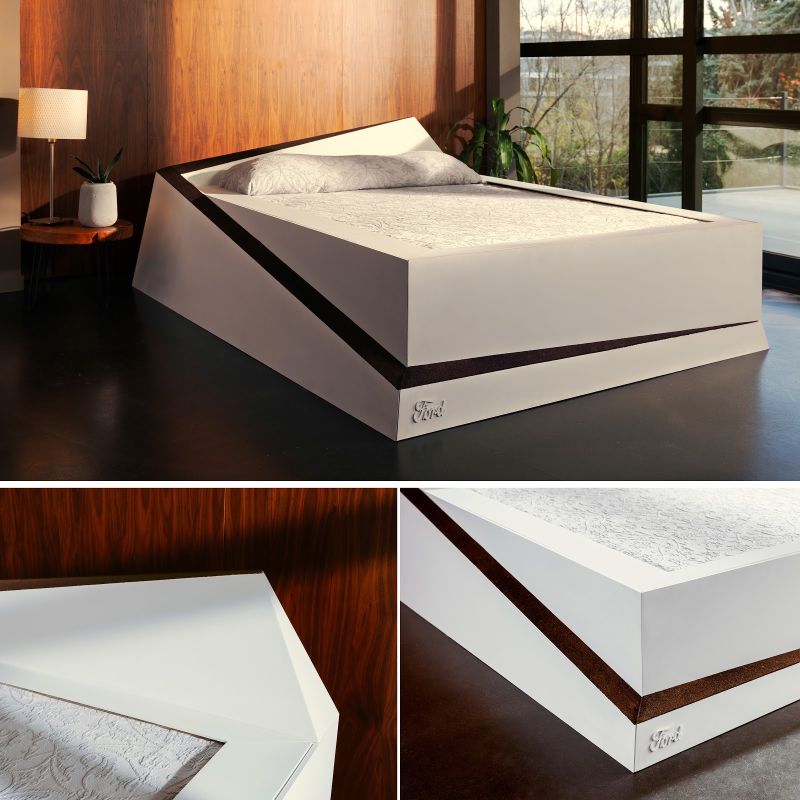 Via: Engadget