From 9 to 14 April at Salone del Mobile in Milan, the Italian stone company Franchi Umberto Marmi will be presenting its new Bettogli and Matisse outdoor furniture collections harnessing the elegance of marble. Both the collections feature contemporary marble furniture pieces that can even be used inside.
The Bettogli collection consists of a sofa, armchair, and chaise lounges that embraces the beauty of marble through clean lines and harmonious shapes. Paired with teak and aluminum details along with cozy cushions, these marble furniture units ensure bold looks and utmost comfort.
Also Read: Valentina Outdoor Furniture Collection by Diabla Can be Used in Surprising Ways
On the other hand, the Matisse collection includes a sofa, armchair, and bed with slanted arms. However, both the collections are made from marble; the only difference seems to be use of cushions and angle of armrests. The Bettogli collection has straight lines, while the Matisse collection has slight tilted armrests, adding unique character to the design.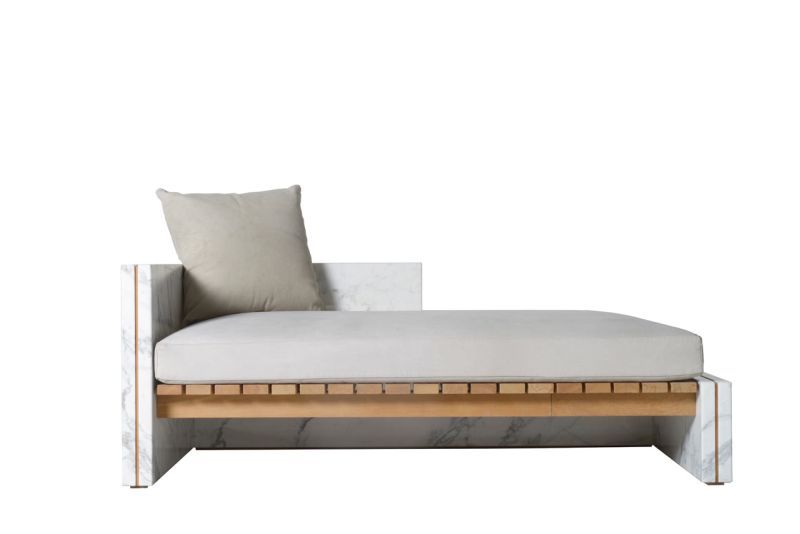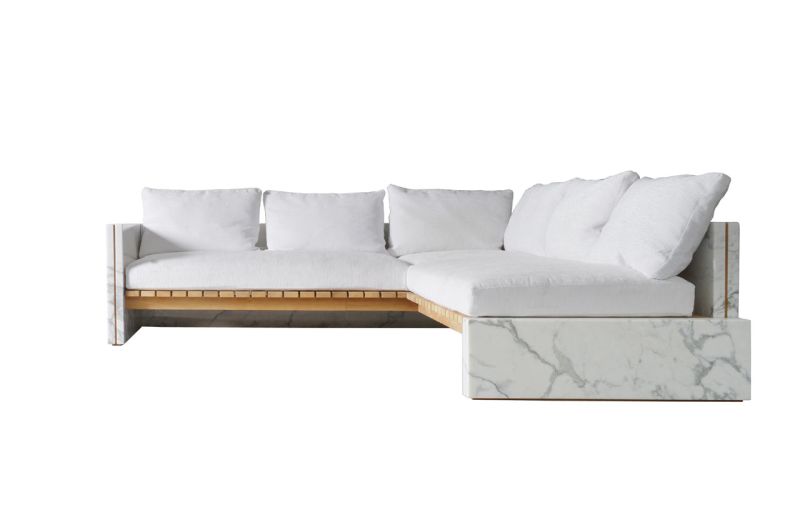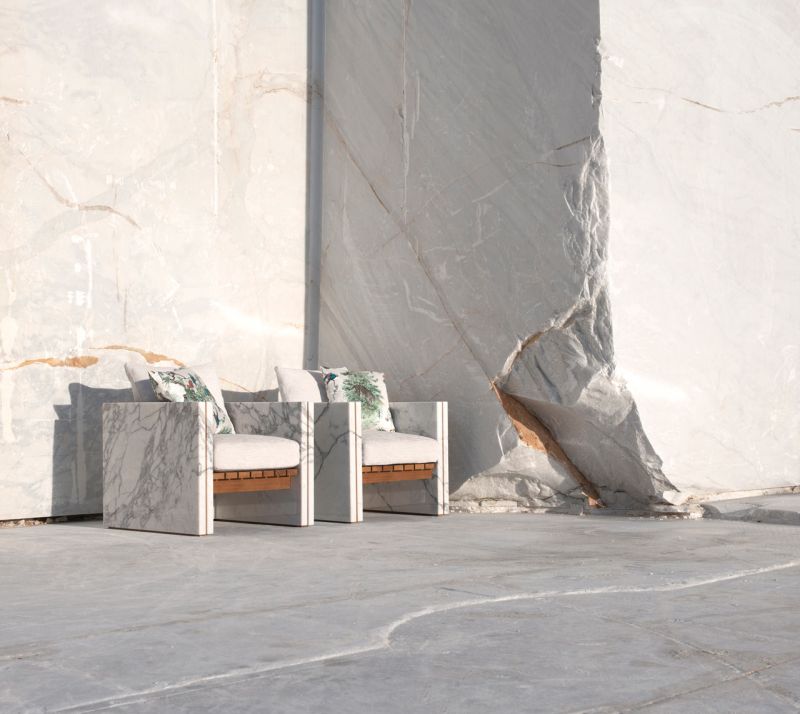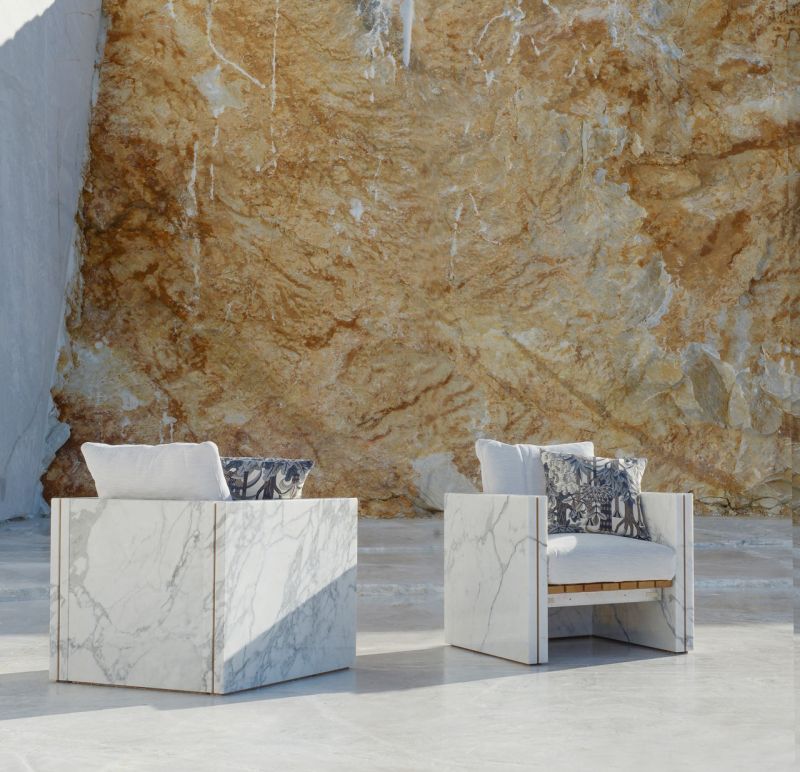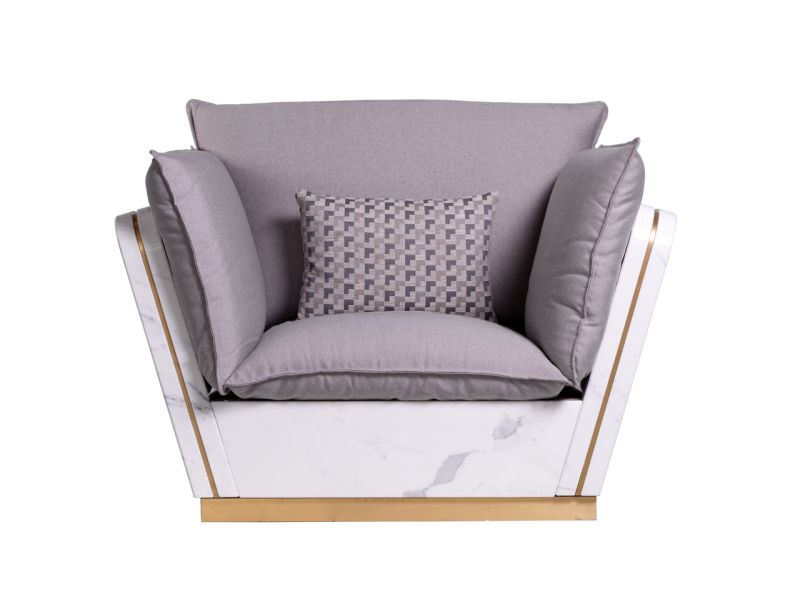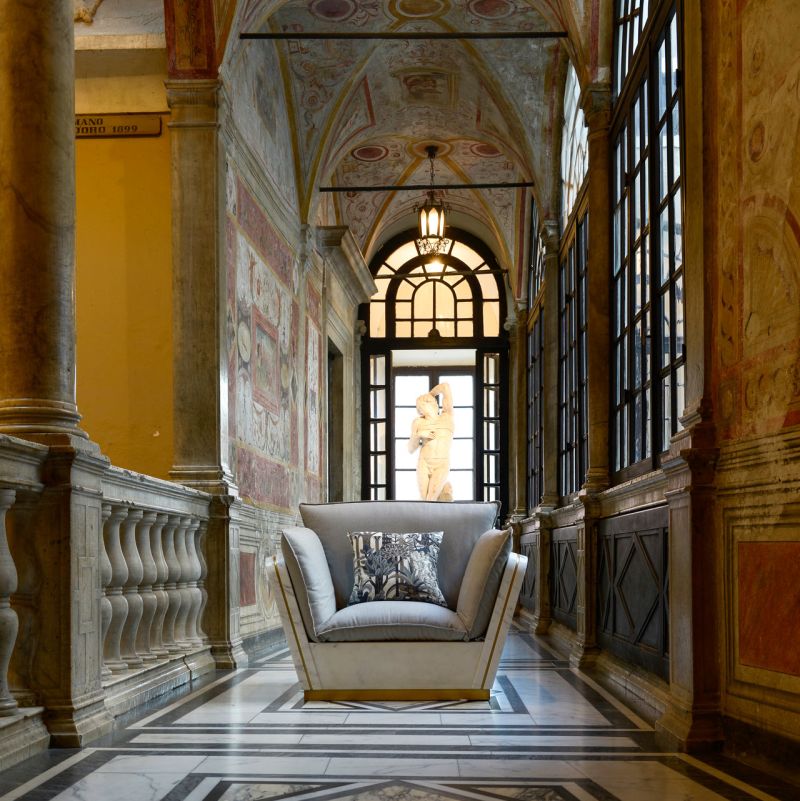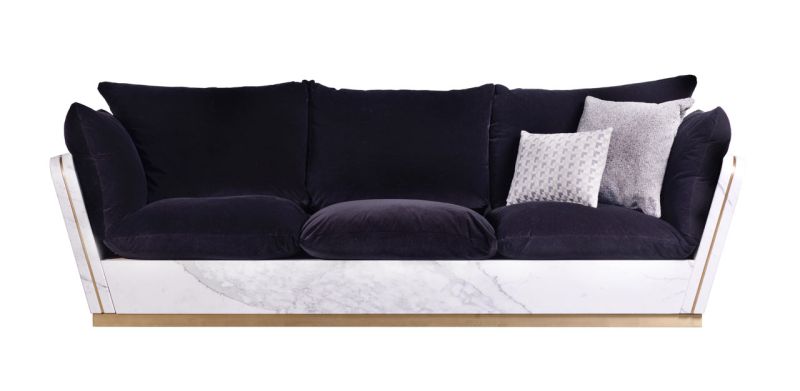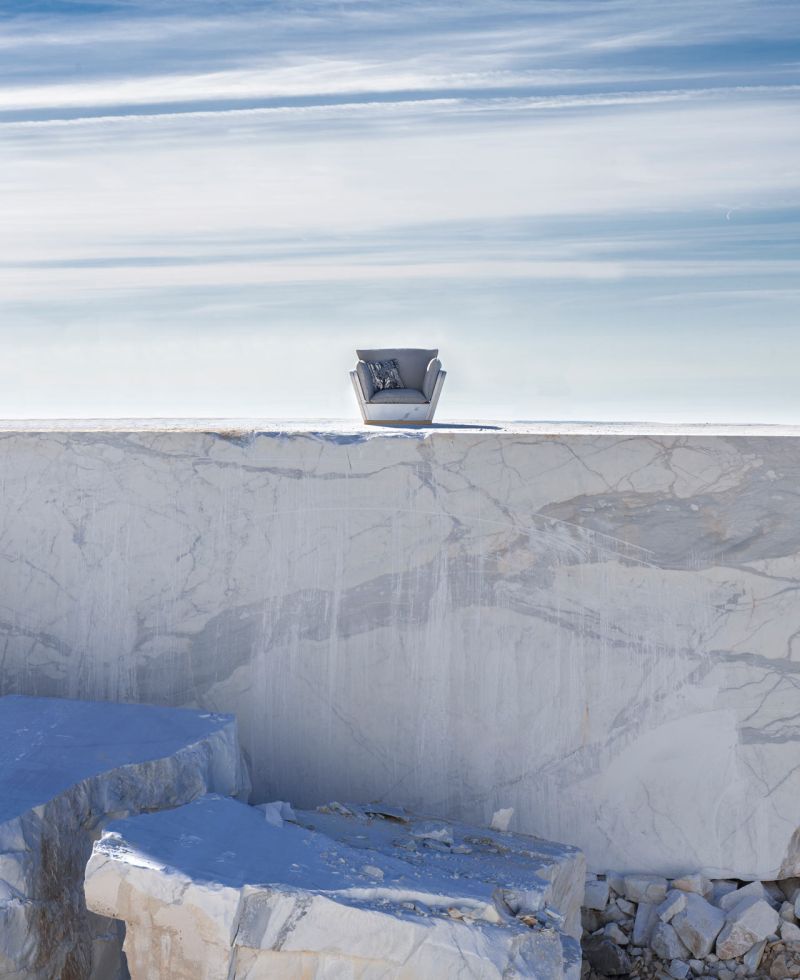 Via: DesignMilk