Fall is here and so are the cozy blankets, sweaters, and stockings along with colorful leaves and the aroma of apples and pumpkins in the air. And we are so excited to decorate our homes for the festive season. To help you celebrate the colors of fall and bounties of nature, here we have listed some of the coolest front porch fall decorating ideas that will inspire you to welcome the cozy season with enthusiasm.
An impeccably decorated front porch not only increases the curb appeal but also offers an ultimate warm and inviting space for you to enjoy a cup of coffee as you feel the crisp fall breeze on your face. From wreaths to pumpkin carving ideas, take inspiration from these fall decoration ideas for front porch. Happy fall, y'all!
Also Read: DIY Fall Wreath Ideas to Revel in Nature's Bounty
"Hey there, Pumpkin" doormat is a perfect way to welcome your guests this holiday season.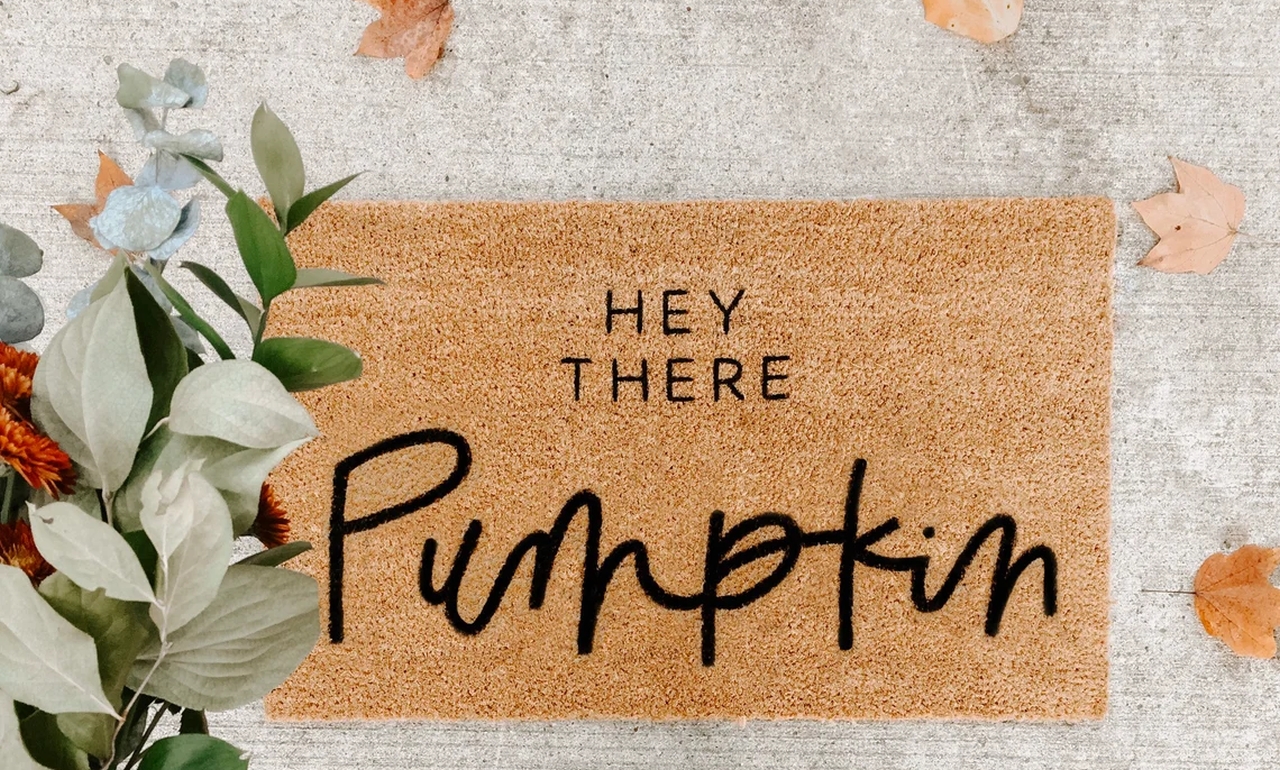 Pair pastel pumpkins and chrysanthemums to adorn your front porch with the beauties of nature.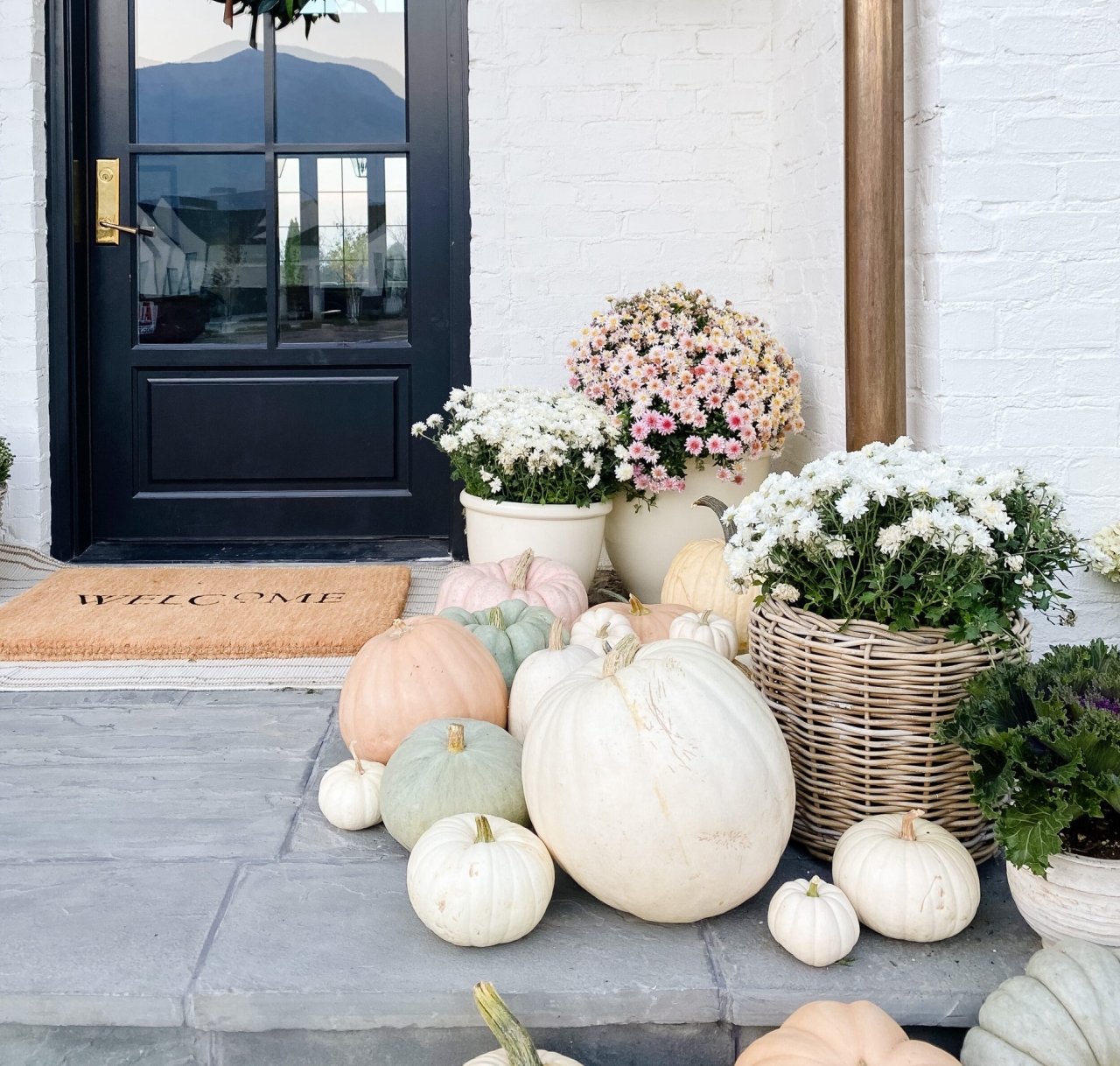 Use the vibrant colors of fall to ameliorate the curb appeal of your home. Stack some pumpkins and greenery for a breathtaking aesthetic.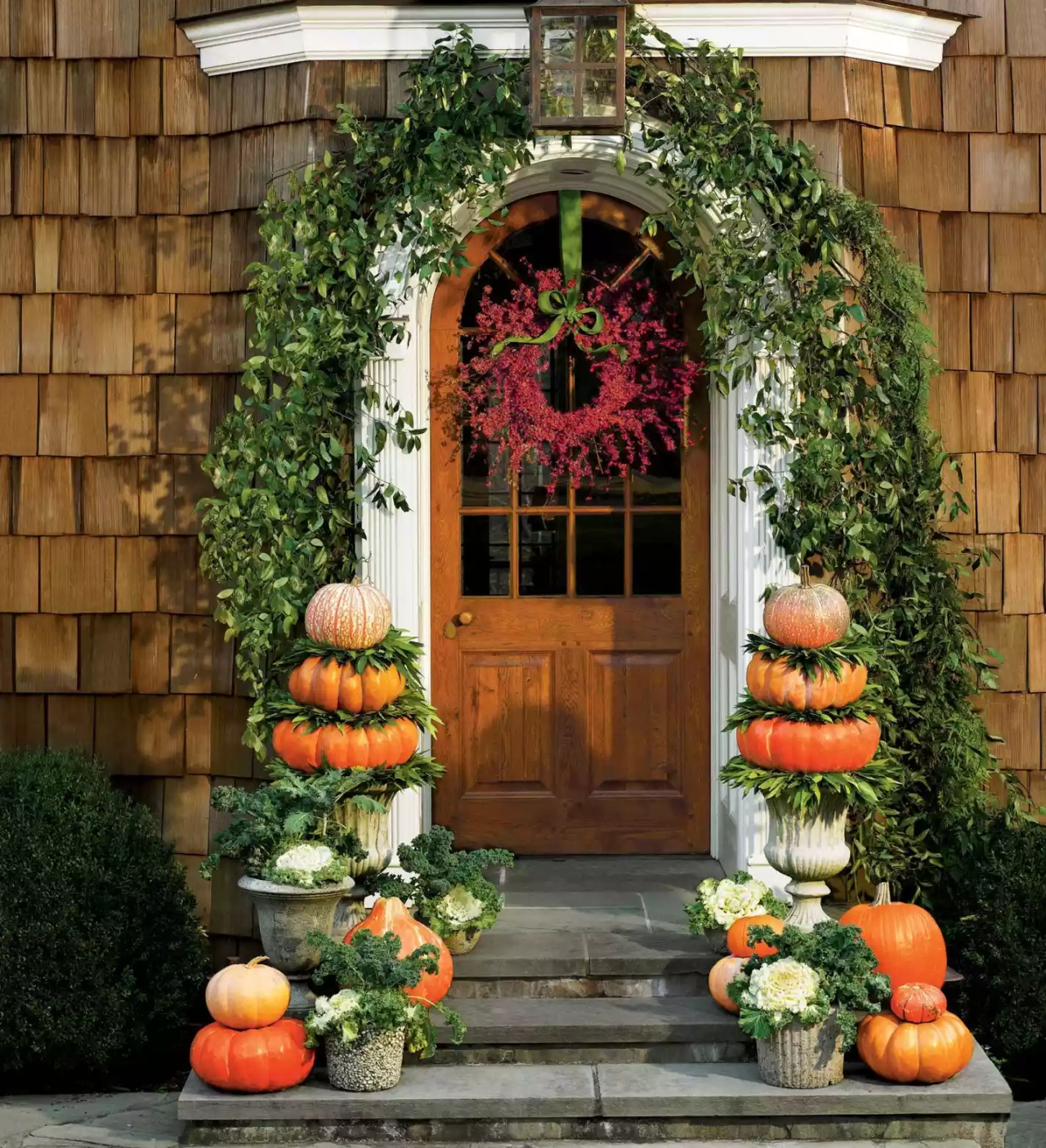 Bats, webs, and crows adorn this beautiful porch for the spooky season coinciding with fall.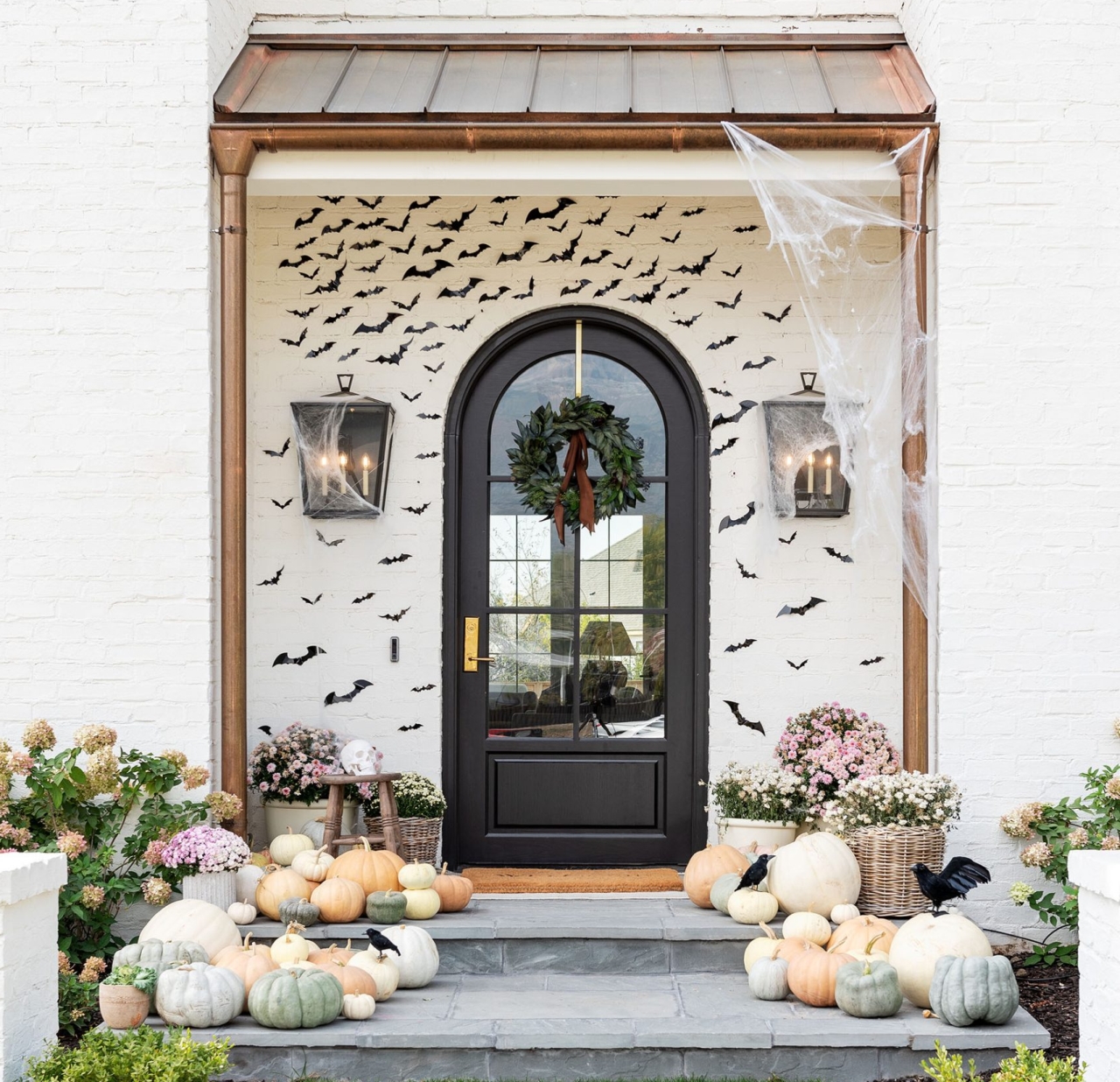 Create your own pumpkin patch this season on your front porch to set the cutest scene ever.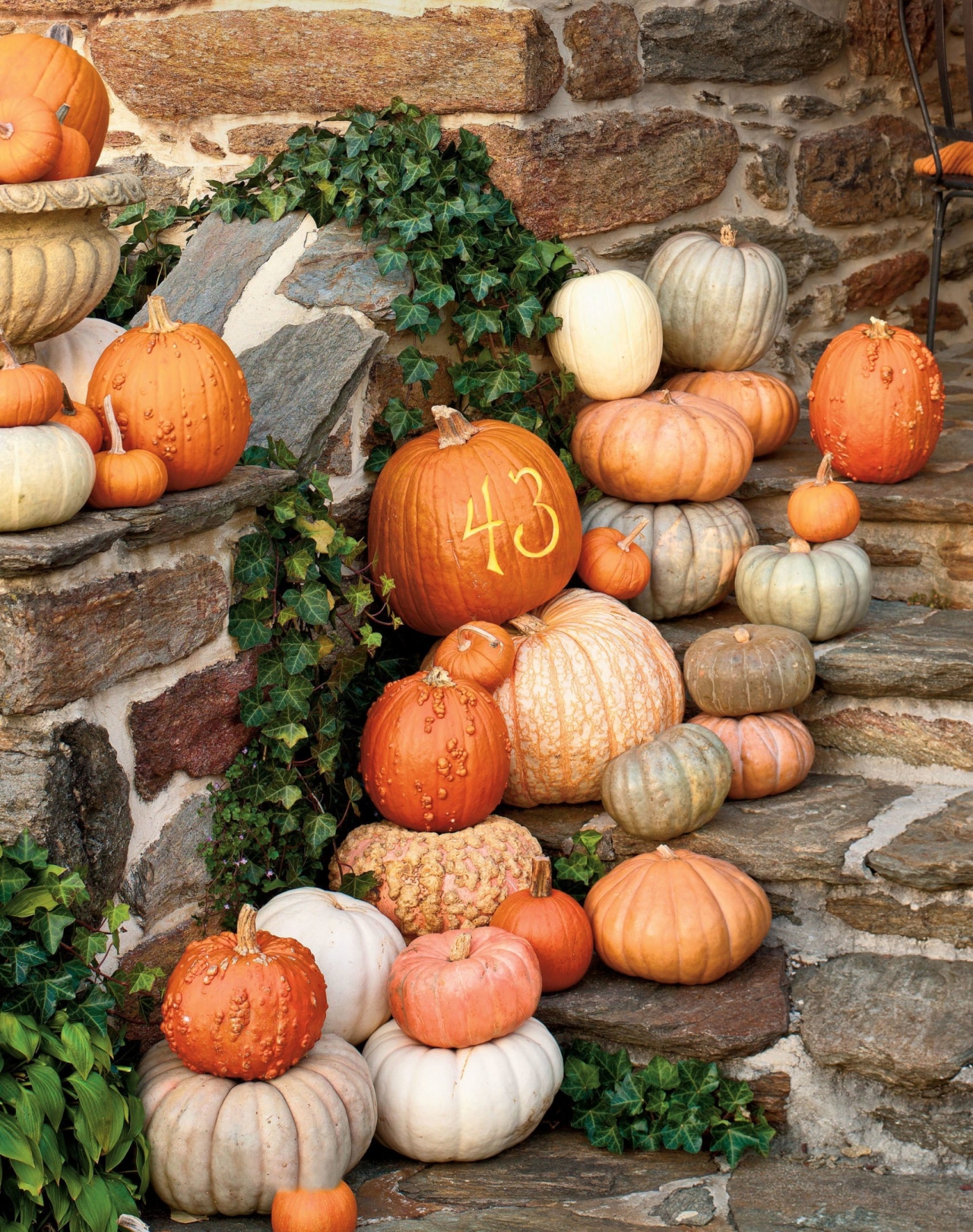 Employ the color palette of autumn with seasonal gourds and vibrant leaves for your fall front porch decoration.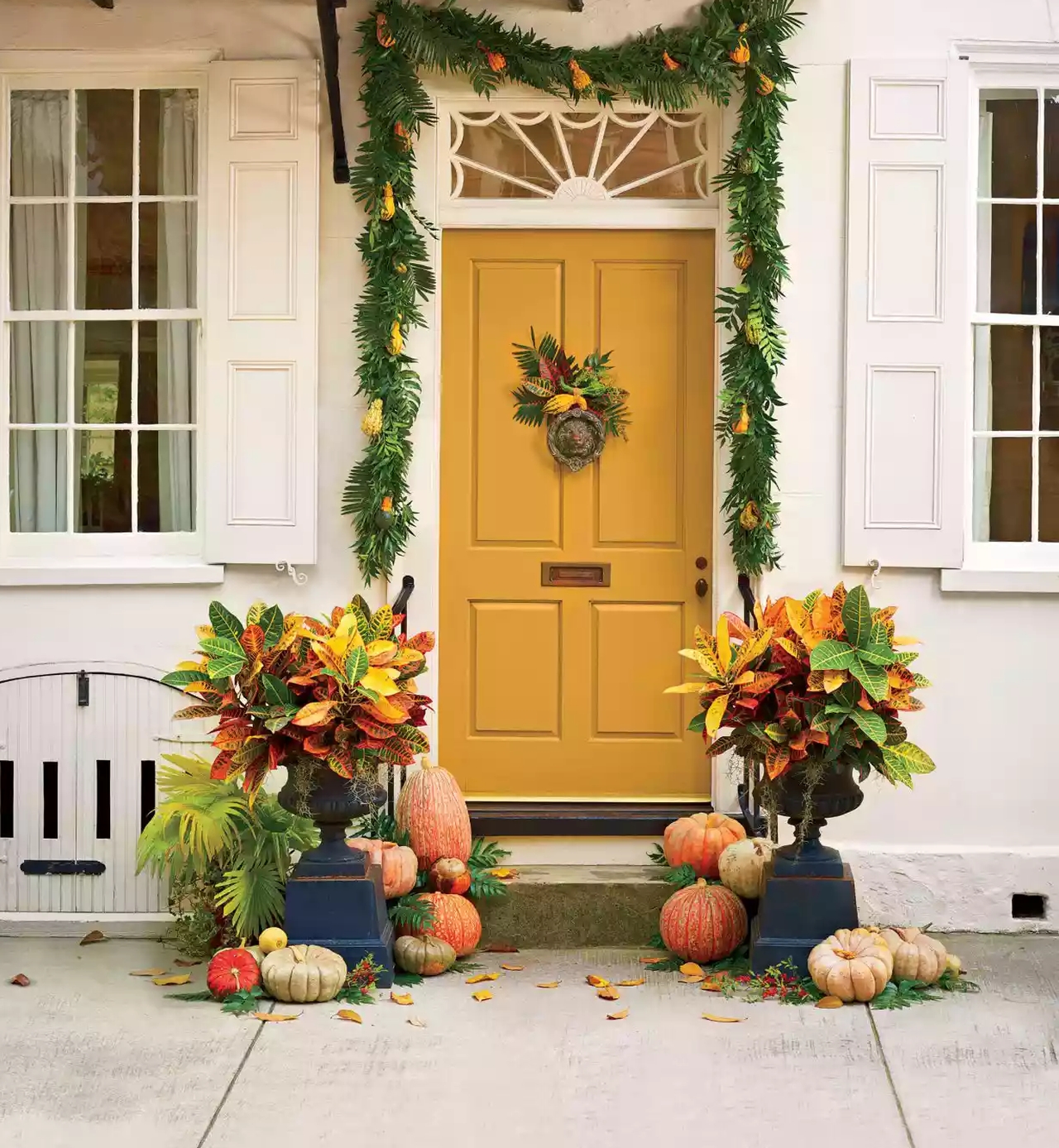 Add a natural leaf garland to make your porch more appealing for the sweater weather.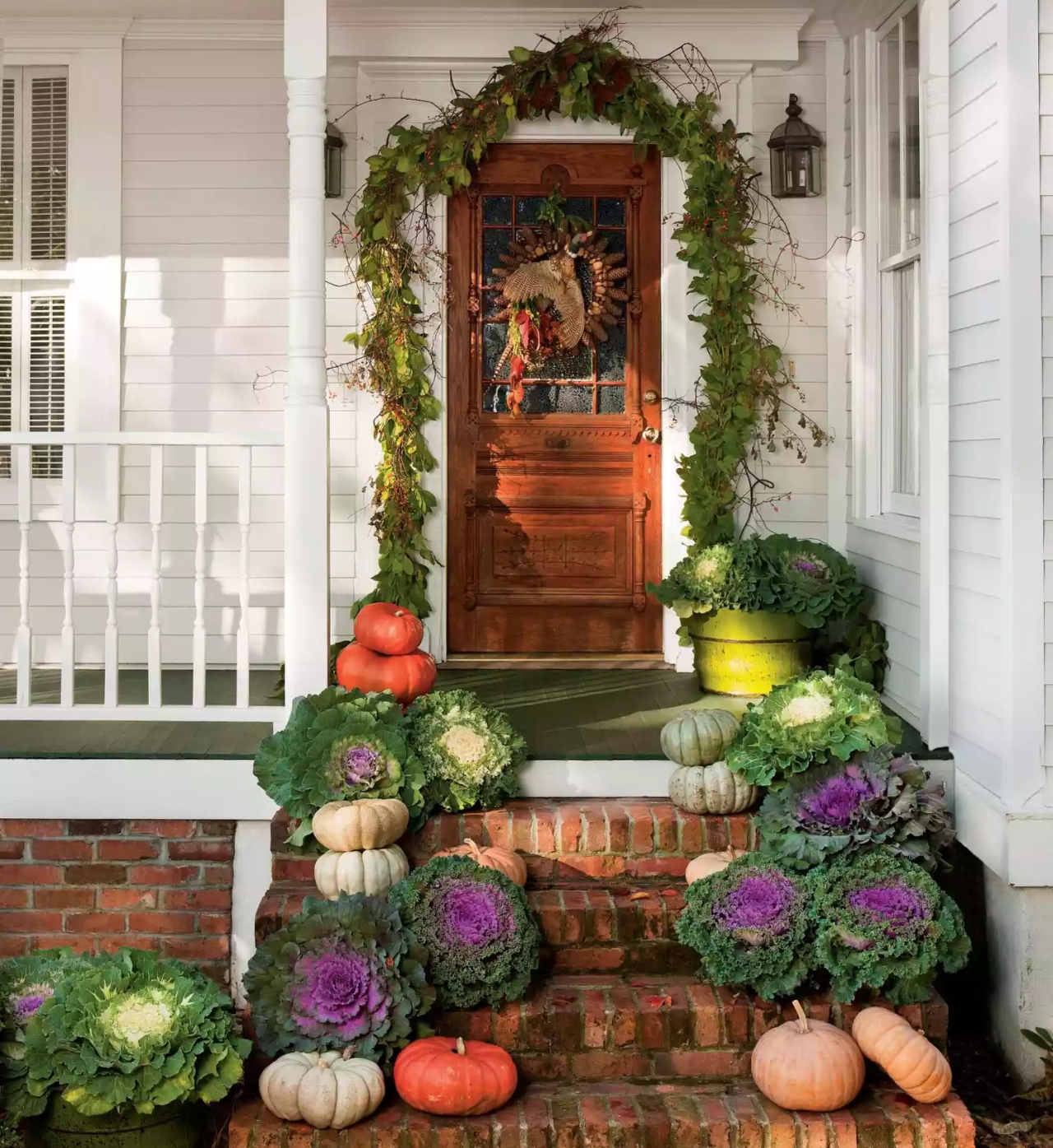 Tiny pumpkins and pinecones beautify this fall garland, which is a brilliant idea to decorate your front door.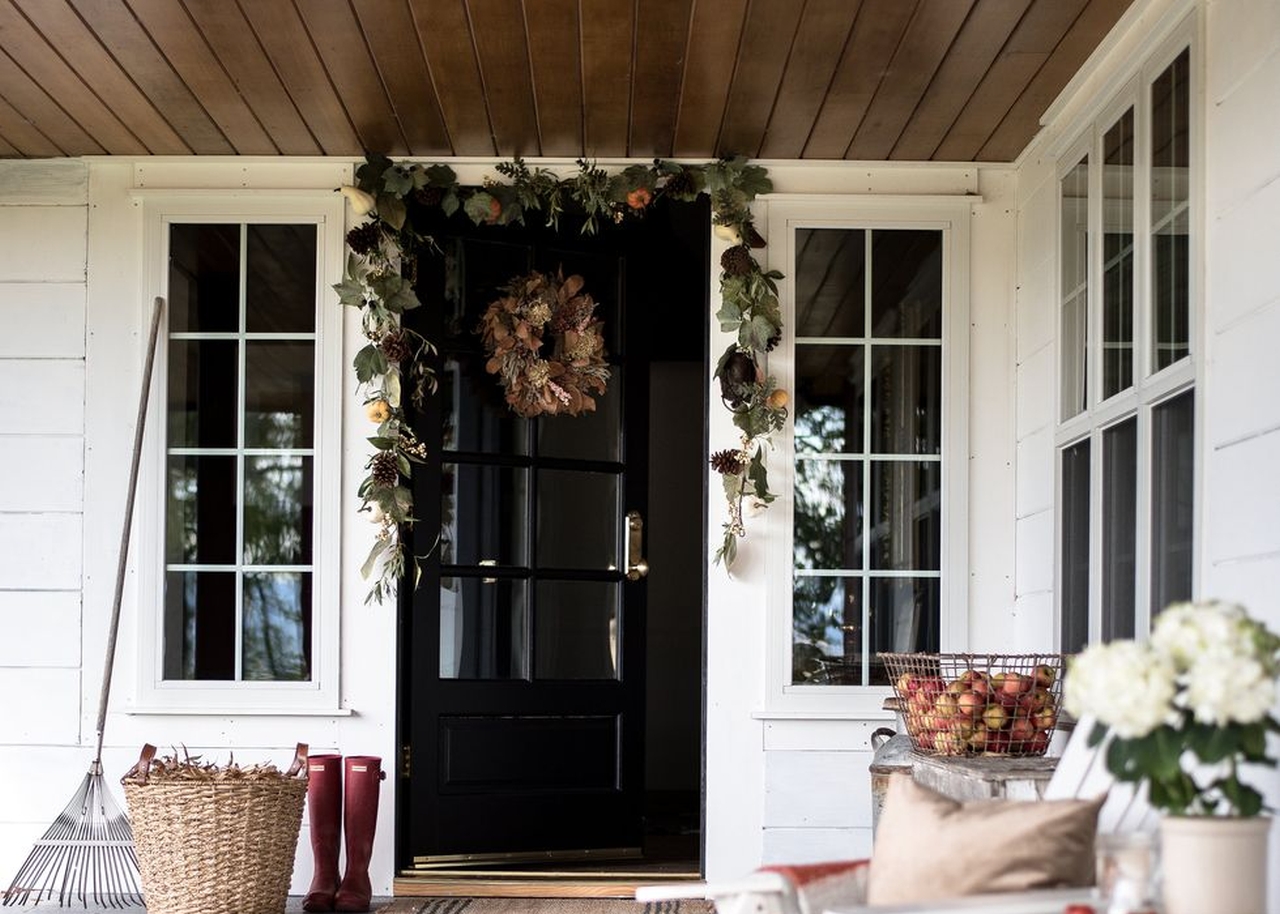 Celebrate the bounties of nature by stacking your porch with an abundance of fall foliage.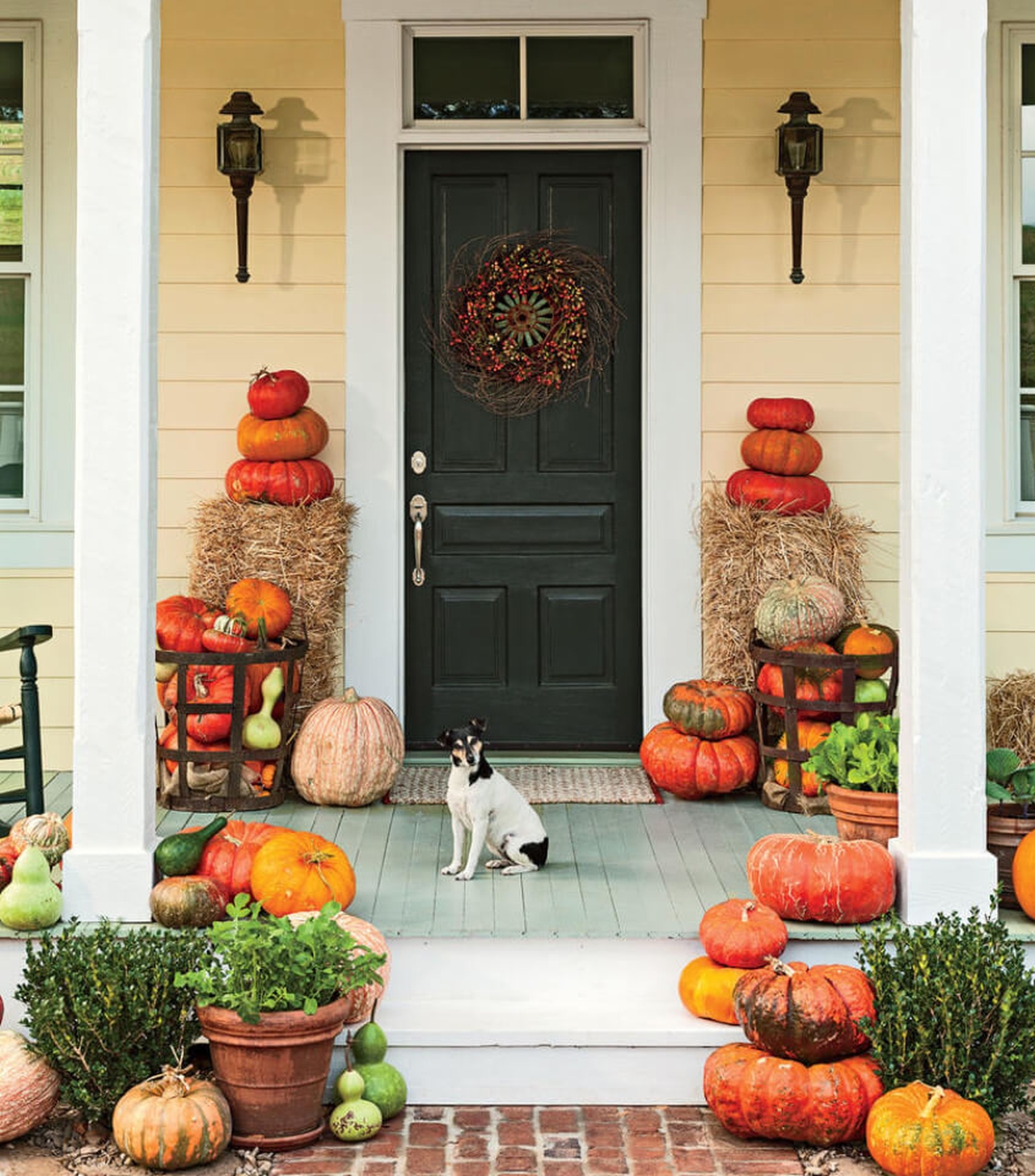 Use cornstalks to create a warm and cozy décor on the porch as the wind turns chilly.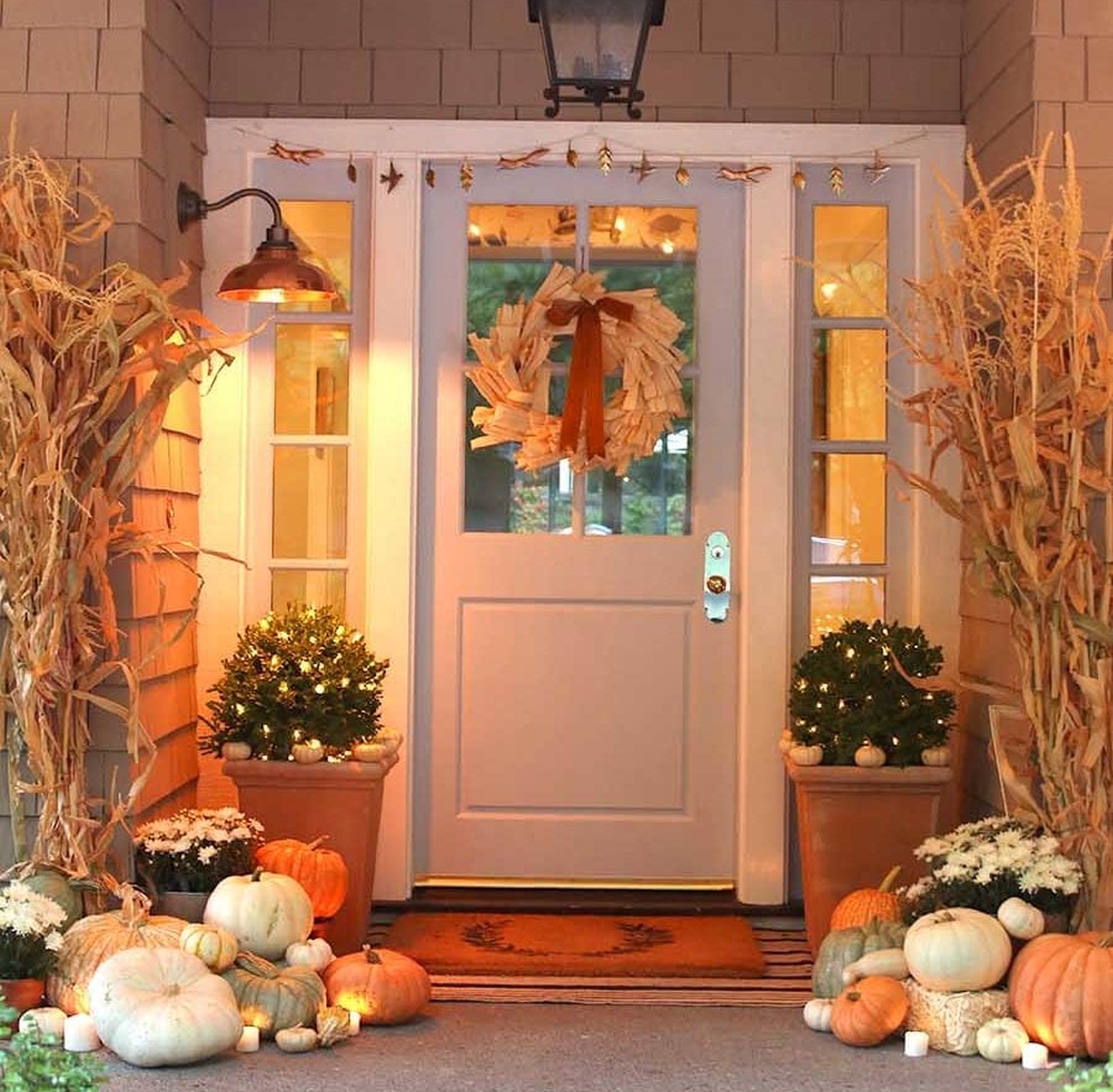 Cozy lights on the porch are a great way to welcome the season.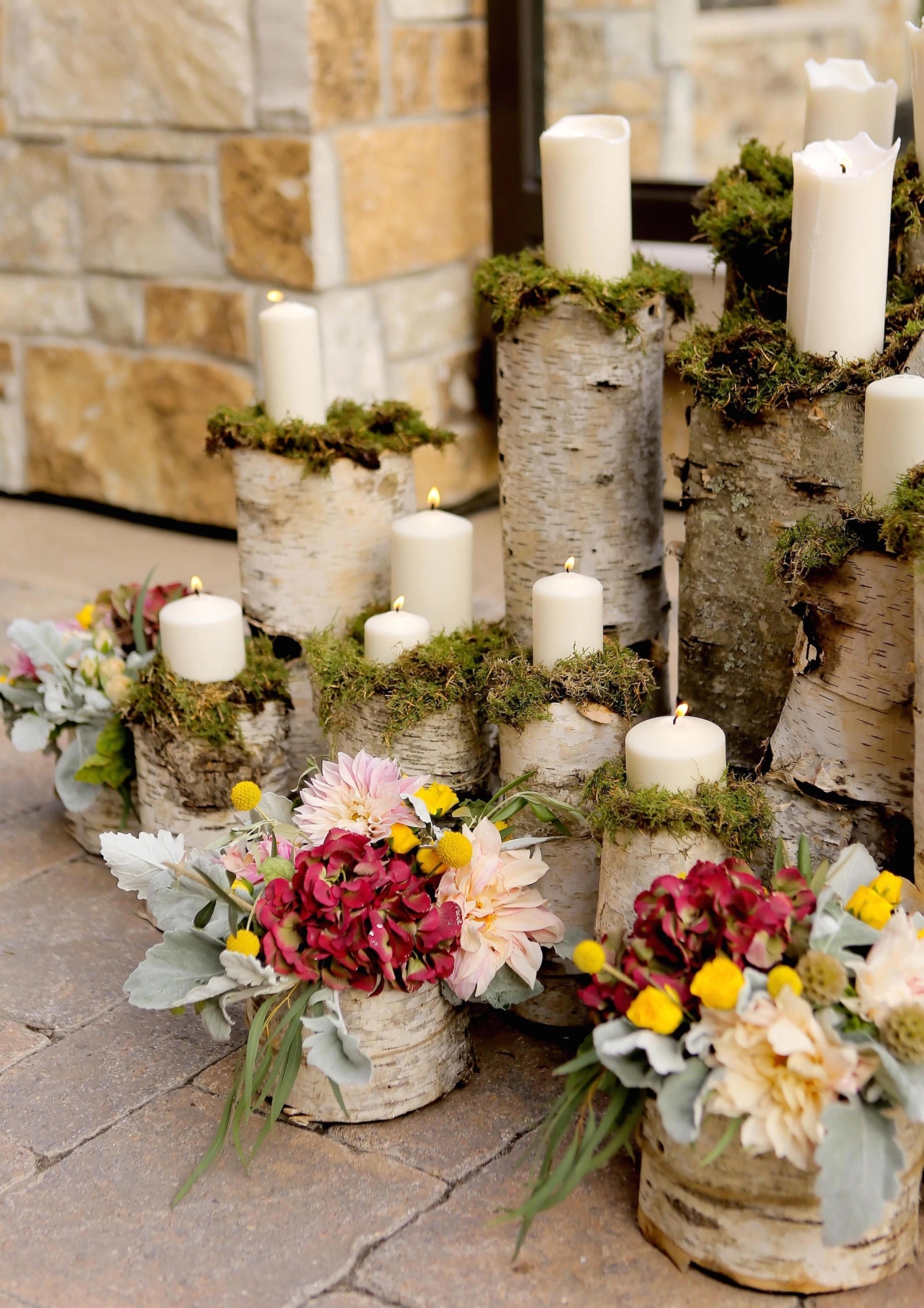 The themes of symmetry and pastel colors for porch decoration will put you right in the holiday spirit this fall.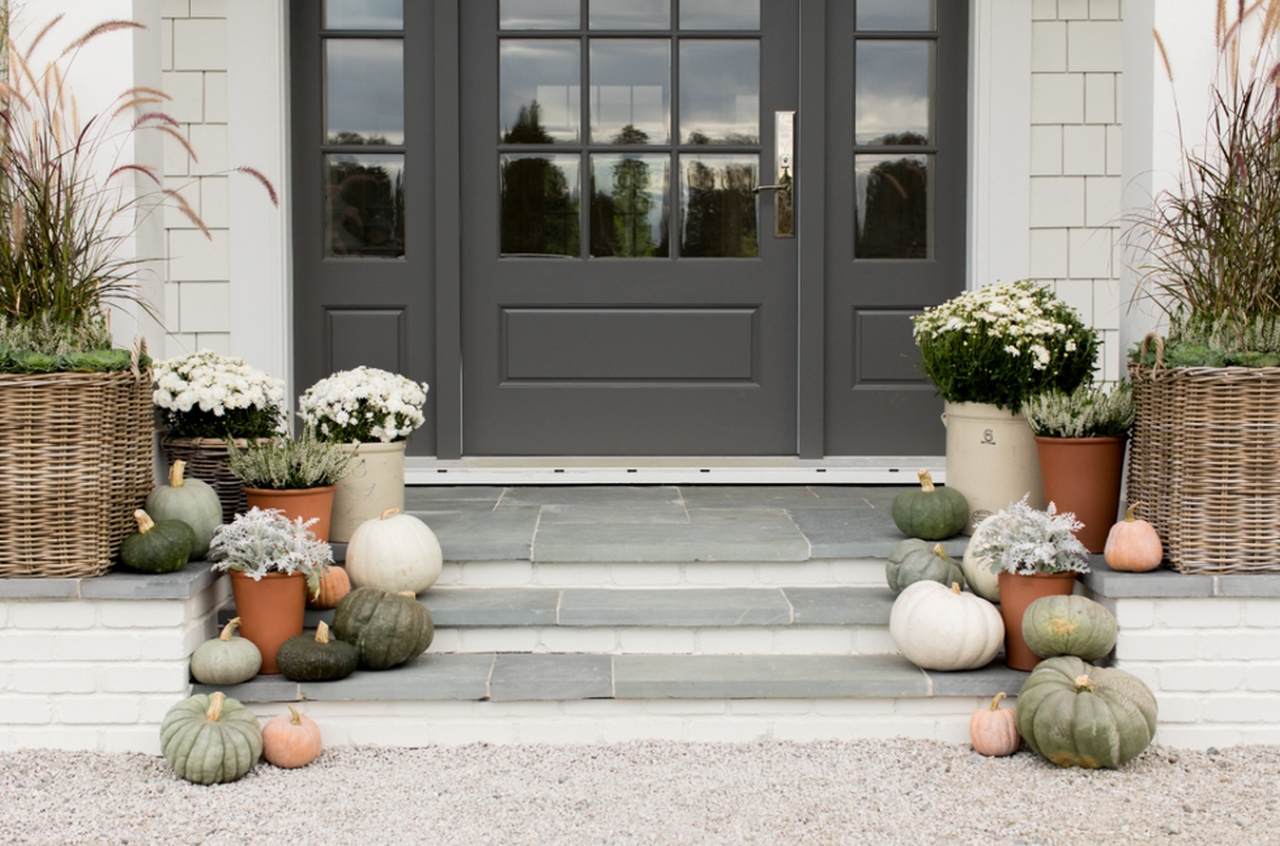 Pumpkins, lamps, and chrysanthemums make for a wonderful setting on the front porch.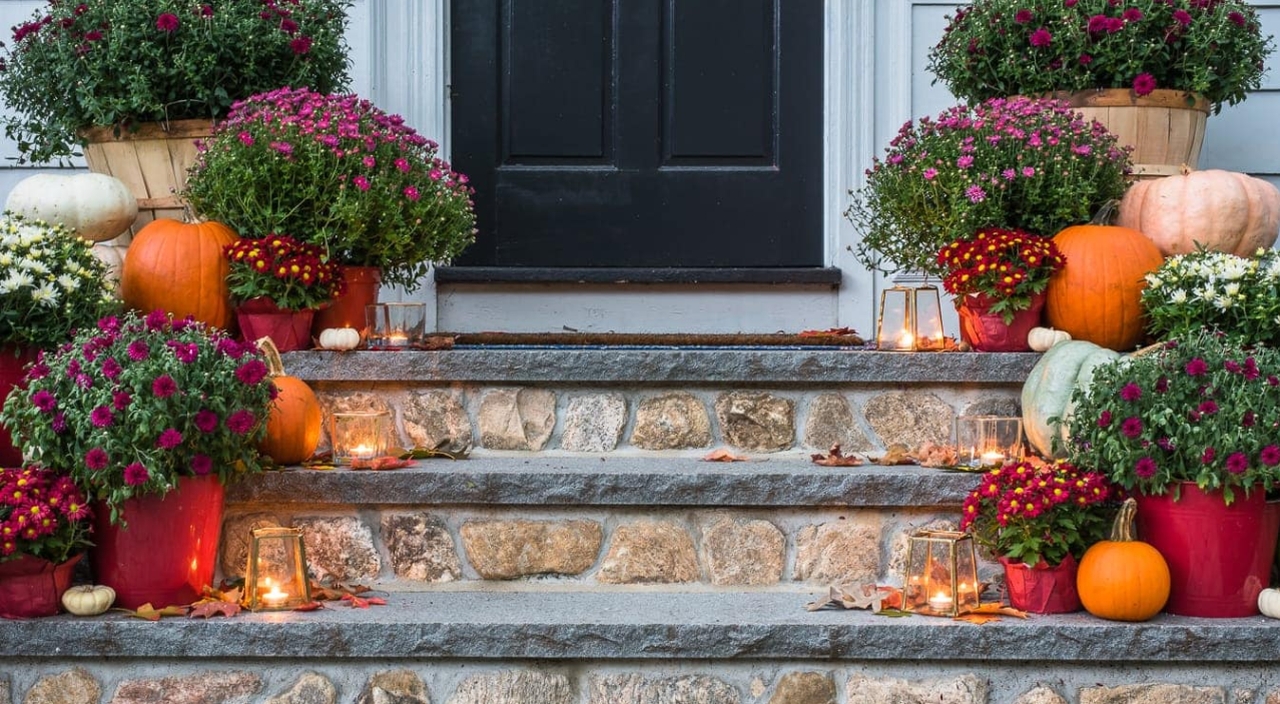 Go all out this fall with wreaths, seasonal flowers, and pumpkins for your porch decorations.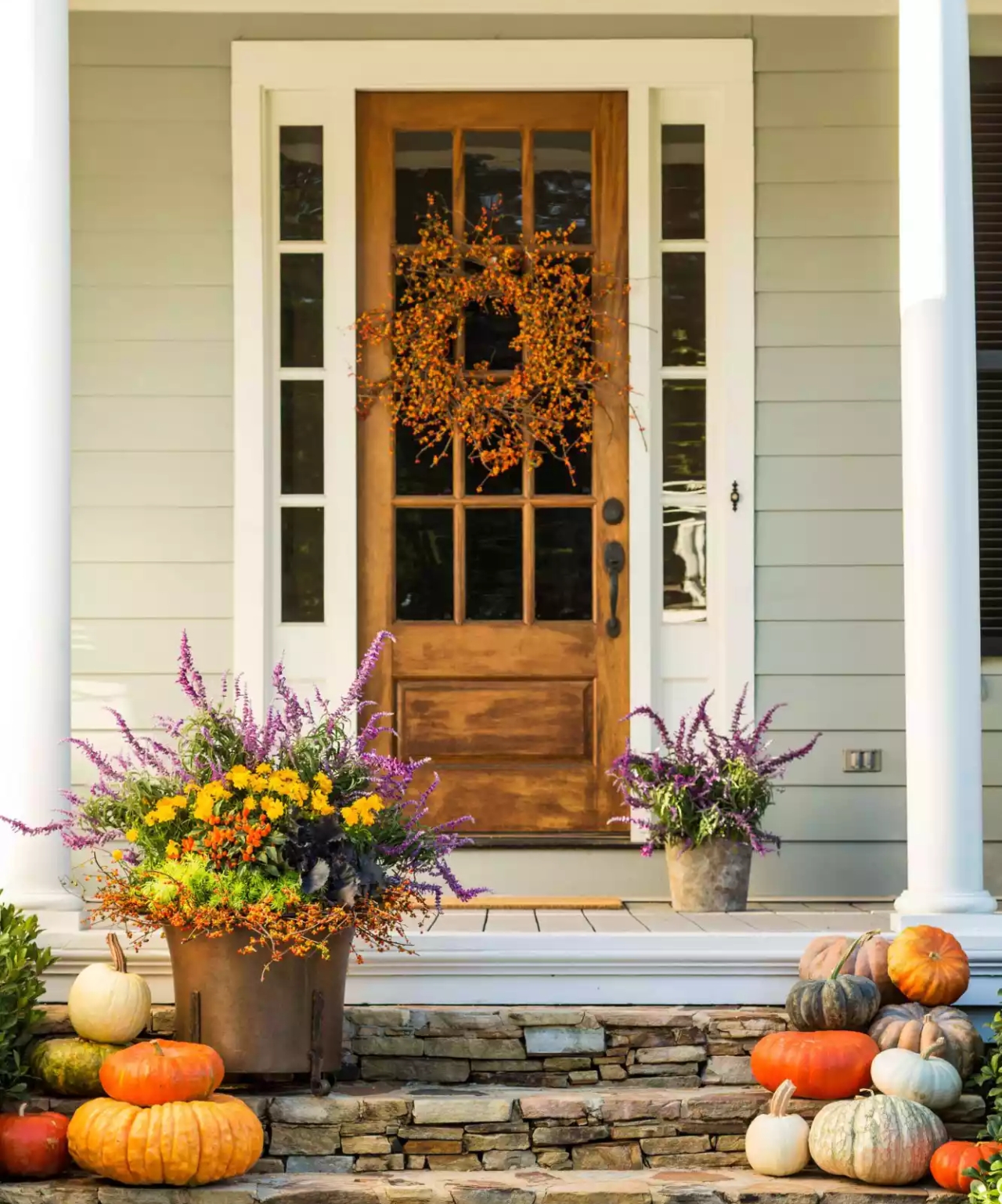 Cornstalks, fall foliage, and stacks of pumpkins can bring the charms of the season to your doorstep with ease.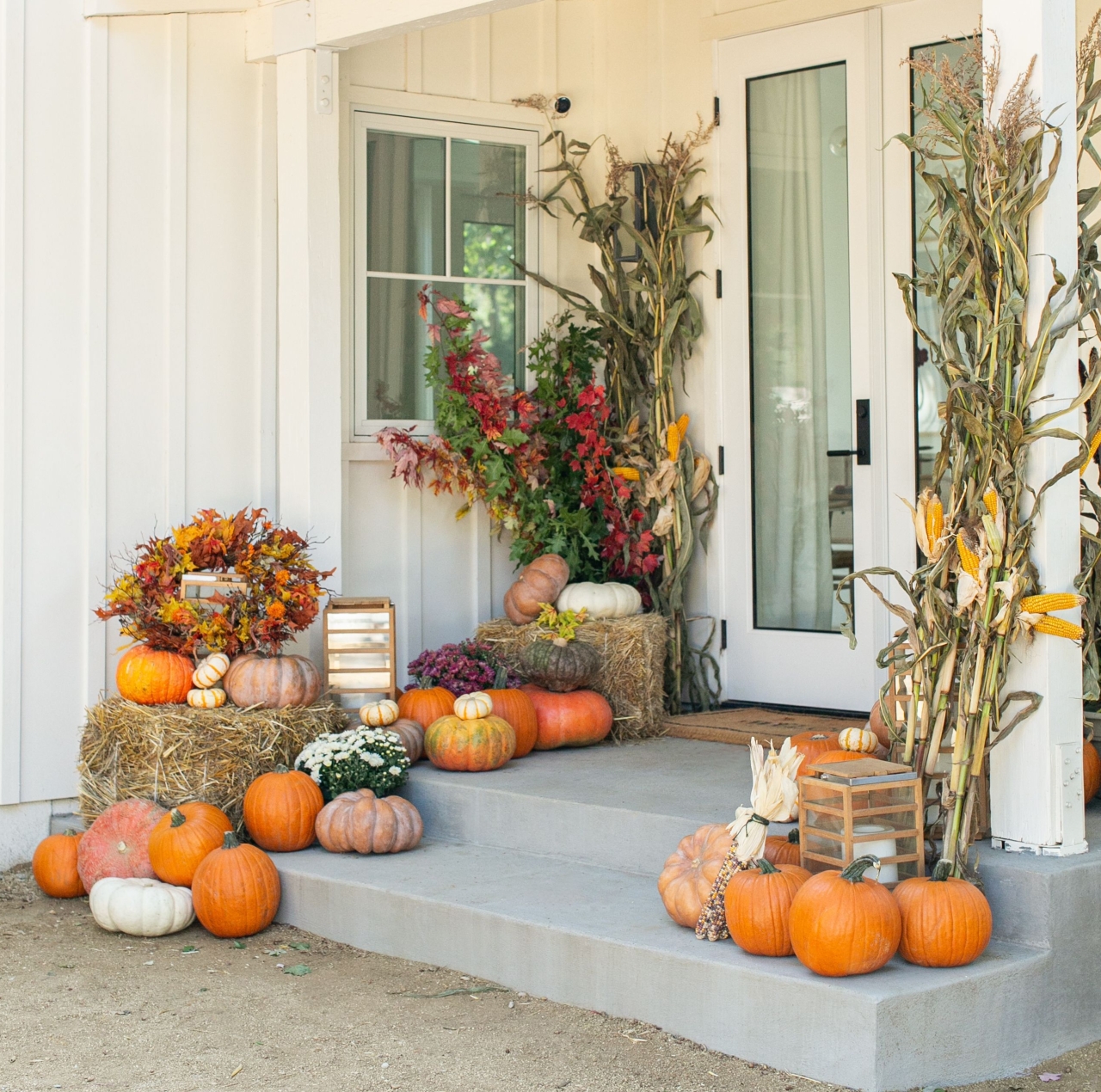 Get seasonal greens to decorate the porch of your home and invite the coziness inside.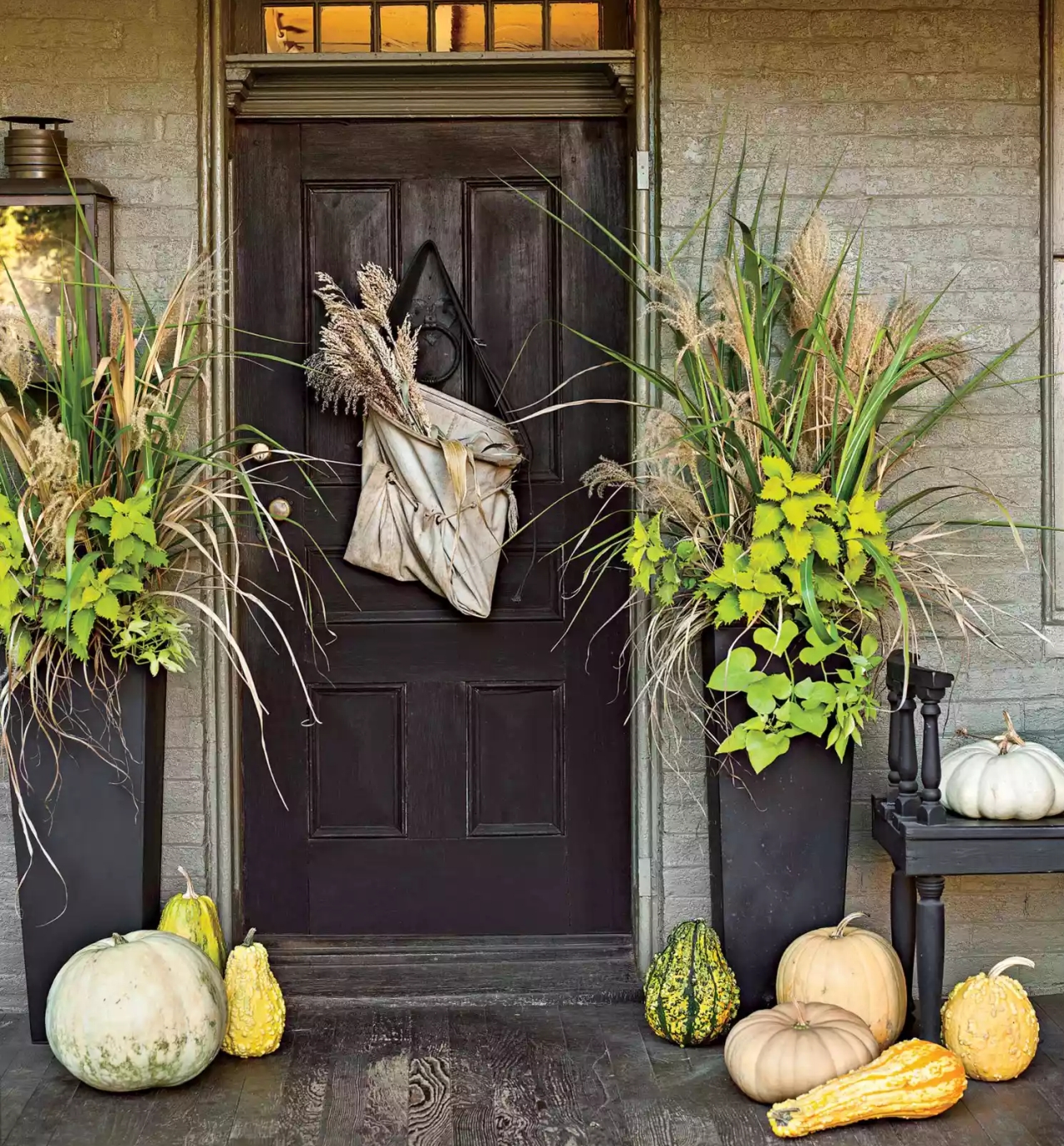 Chrysanthemums and pumpkins are the perfect decoration idea for a modern porch.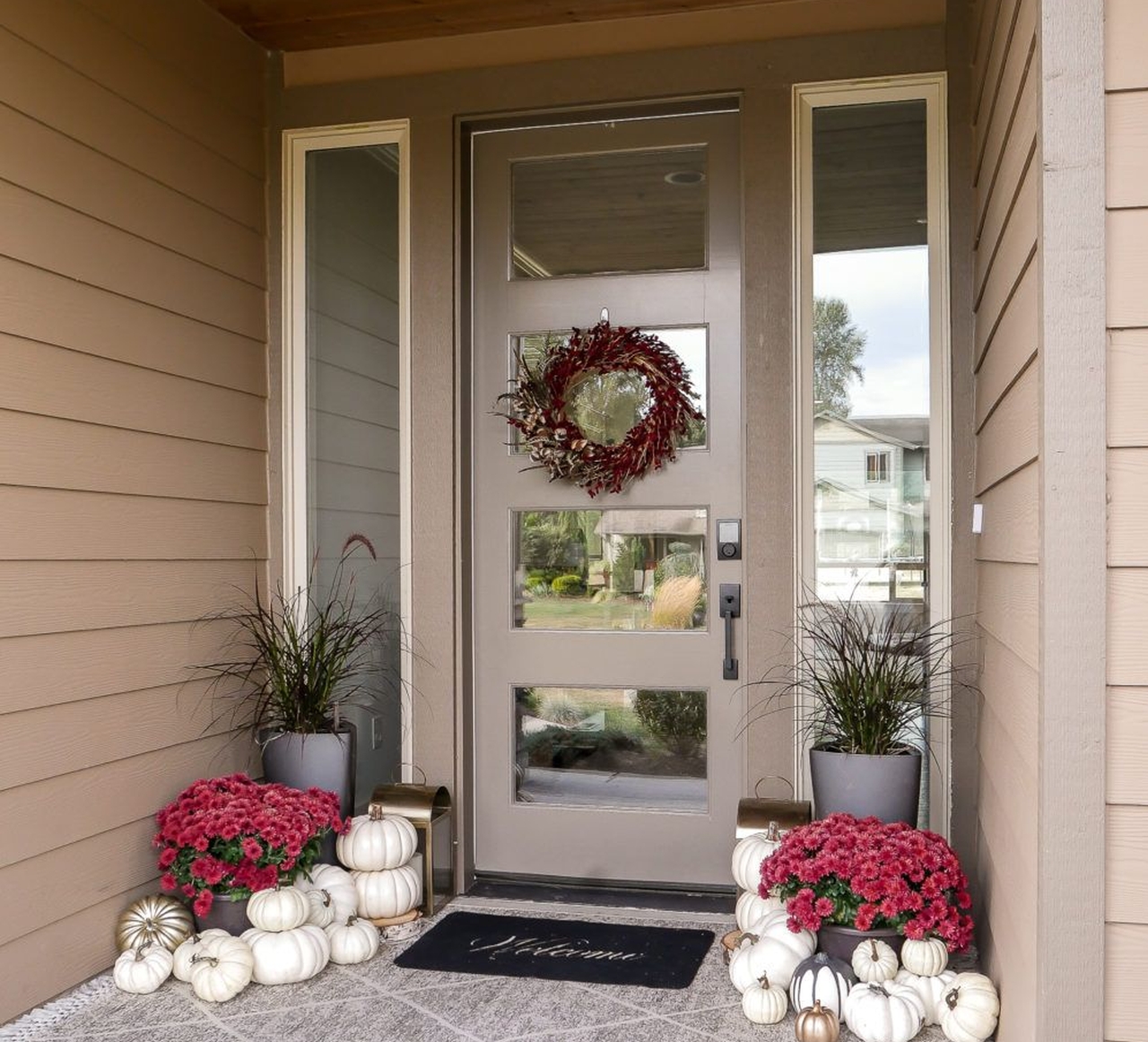 Use fall colors to your advantage with cornstalks, chrysanthemums, and lots and lots of pumpkins for porch decoration.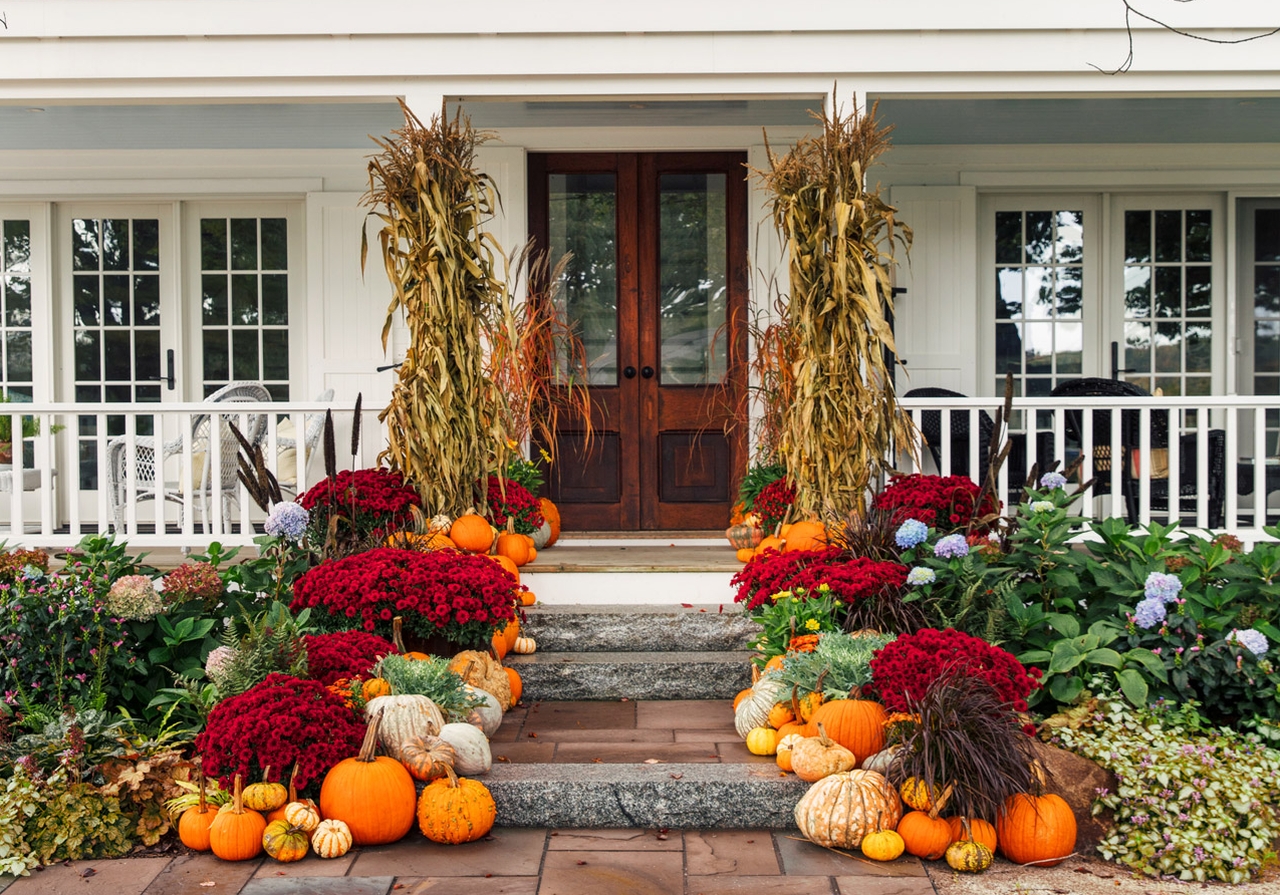 Make a cozy fall setup where you can rest and enjoy the beauties of the season while feeling the gentle, cool breeze on your face.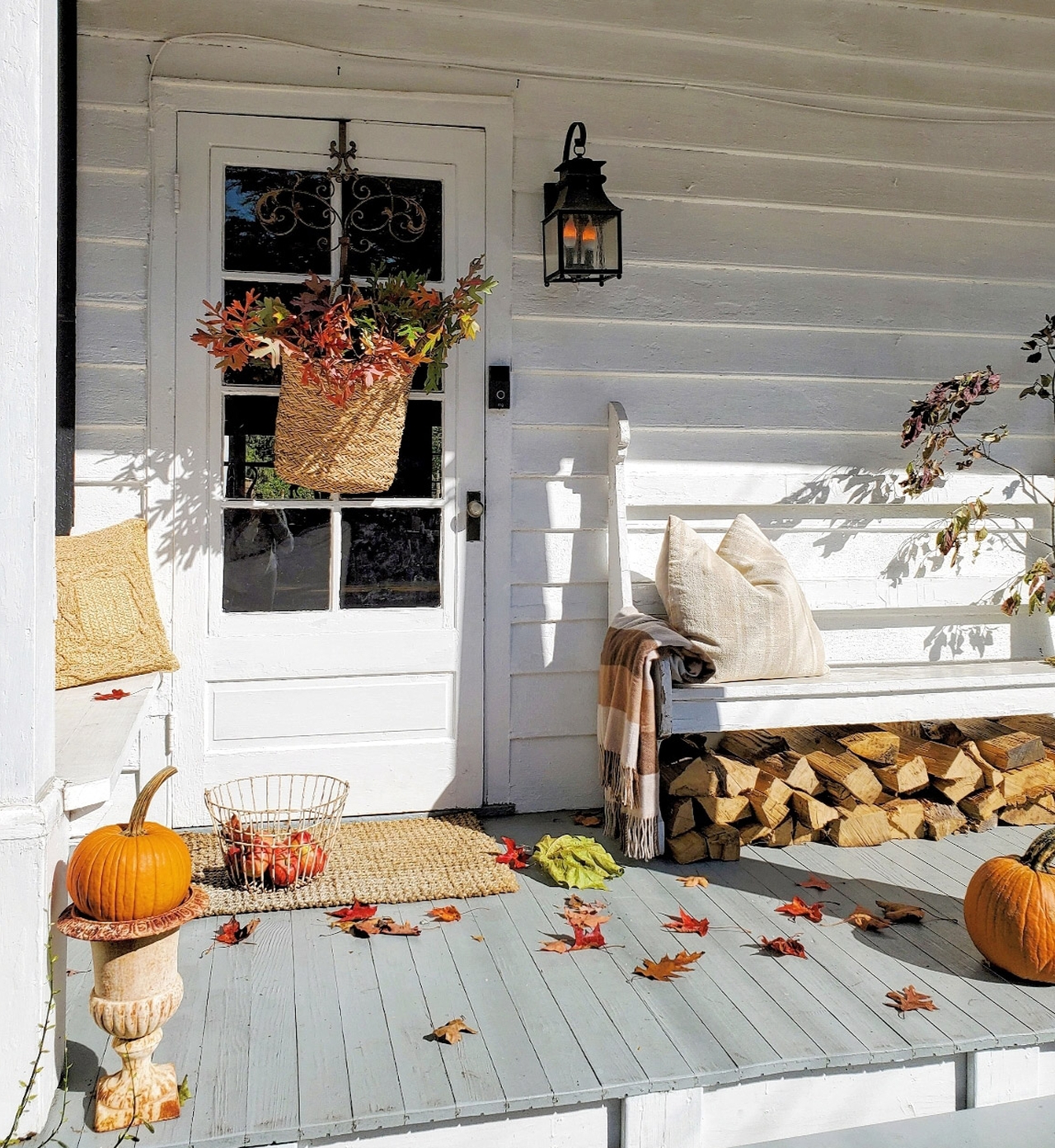 Your door becomes the star of the show when you are decorating the front porch; embellish it with a gorgeous wreath and garland.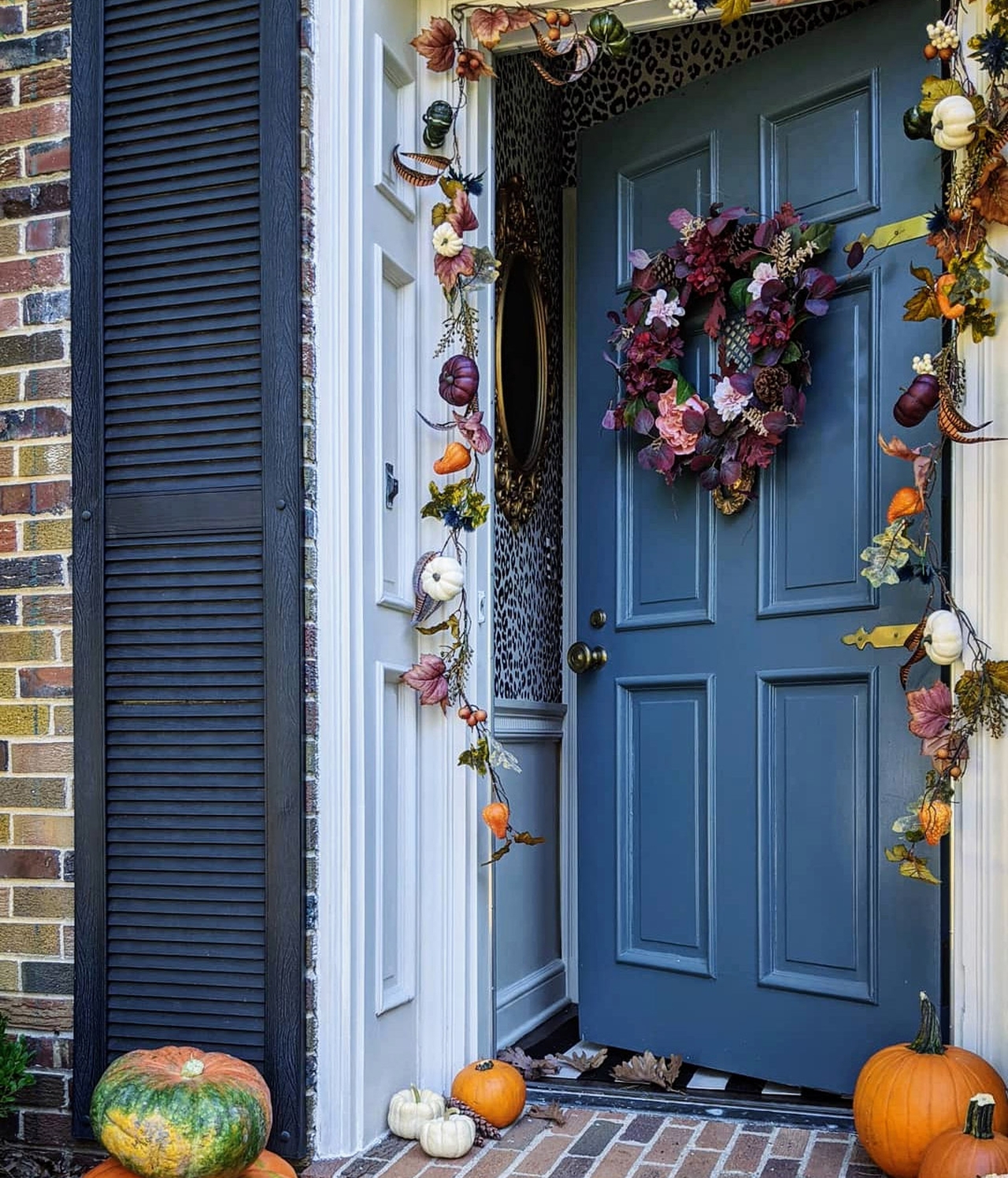 Cute pumpkin ghosts, bats, and webs are a brilliant way to deck up your porch for the festive season this fall.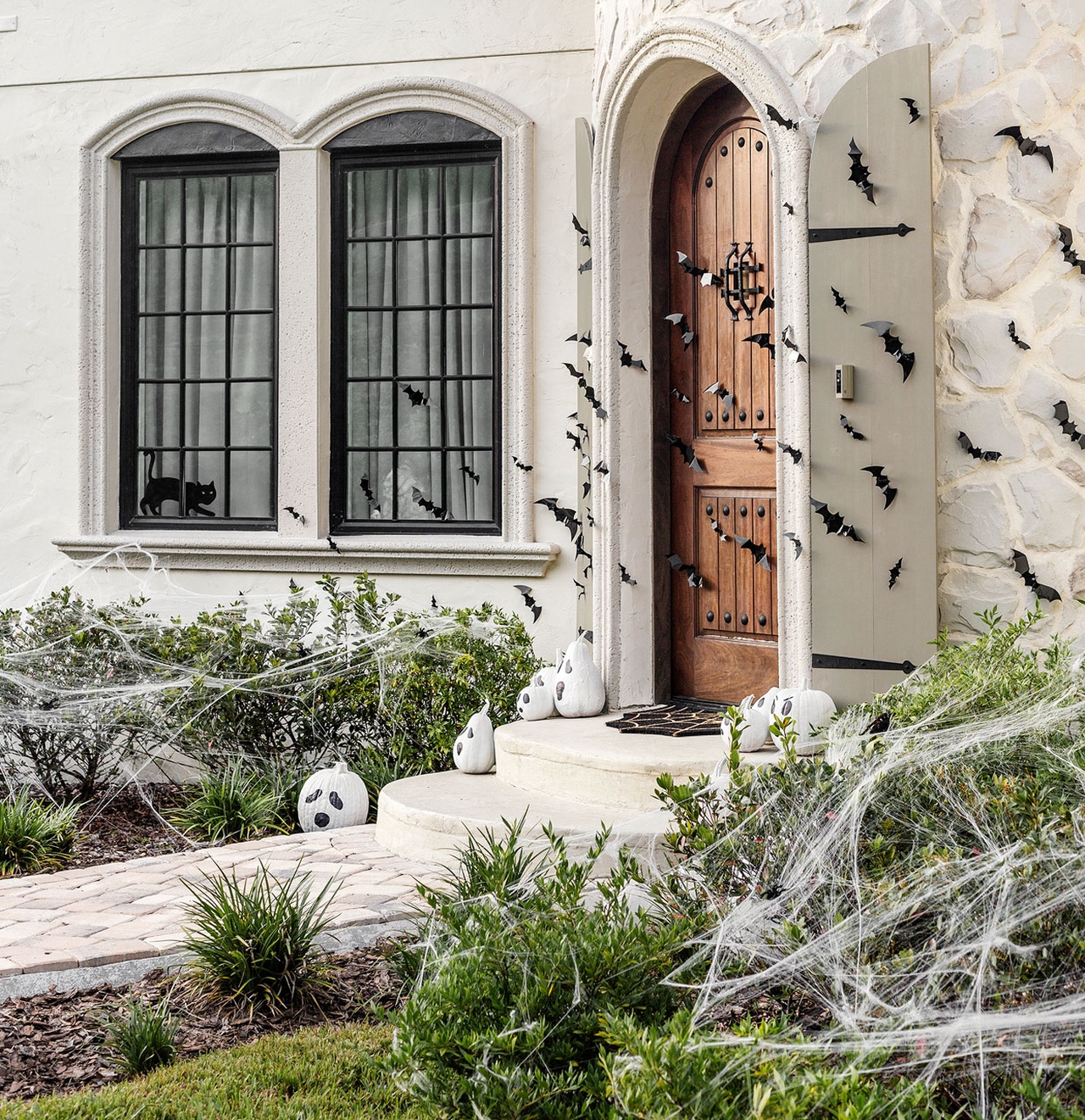 Make maize the star of your porch this fall with the company of mums and pumpkins.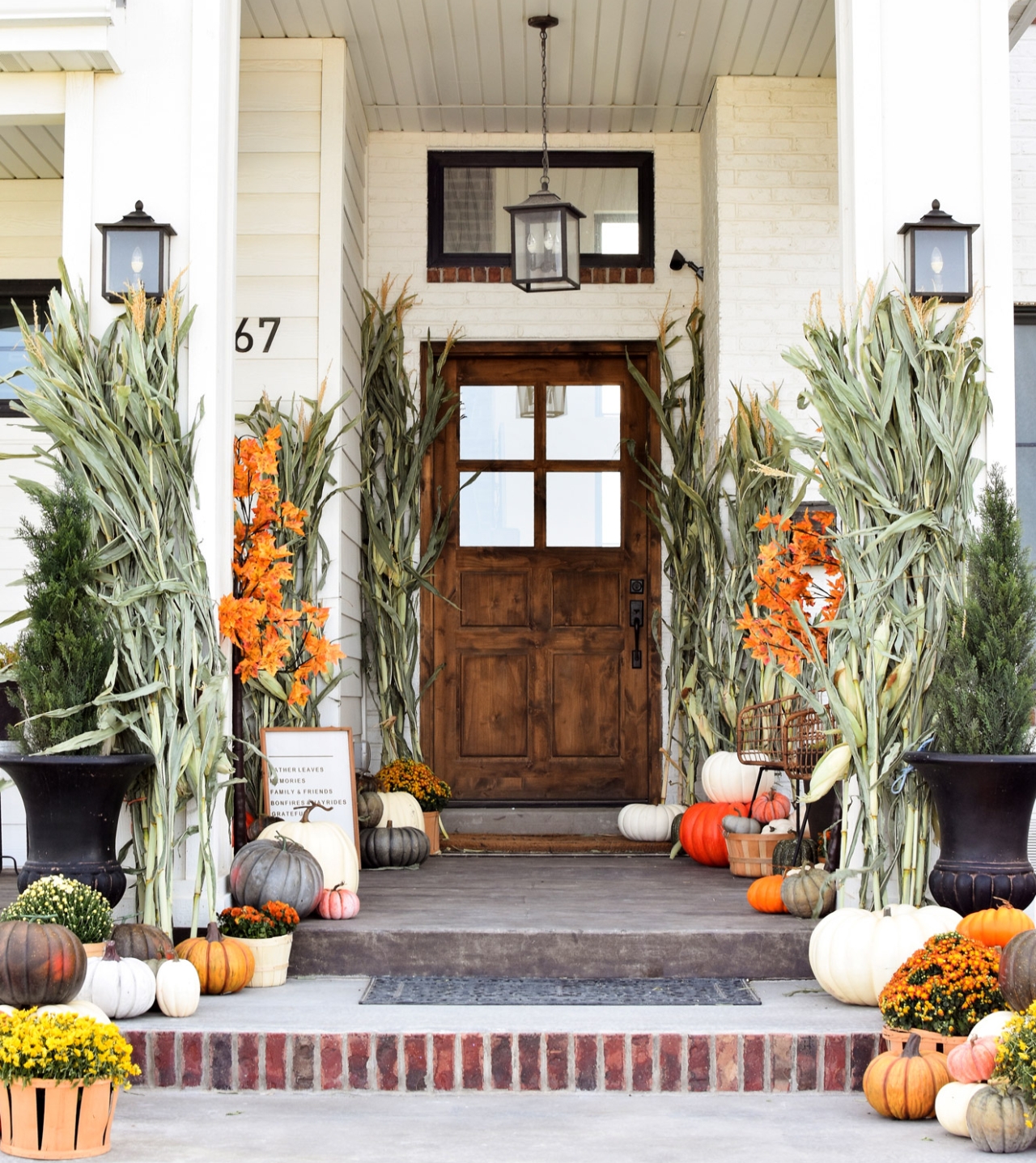 When it comes to fall porch decorating ideas, you can never go wrong with mums.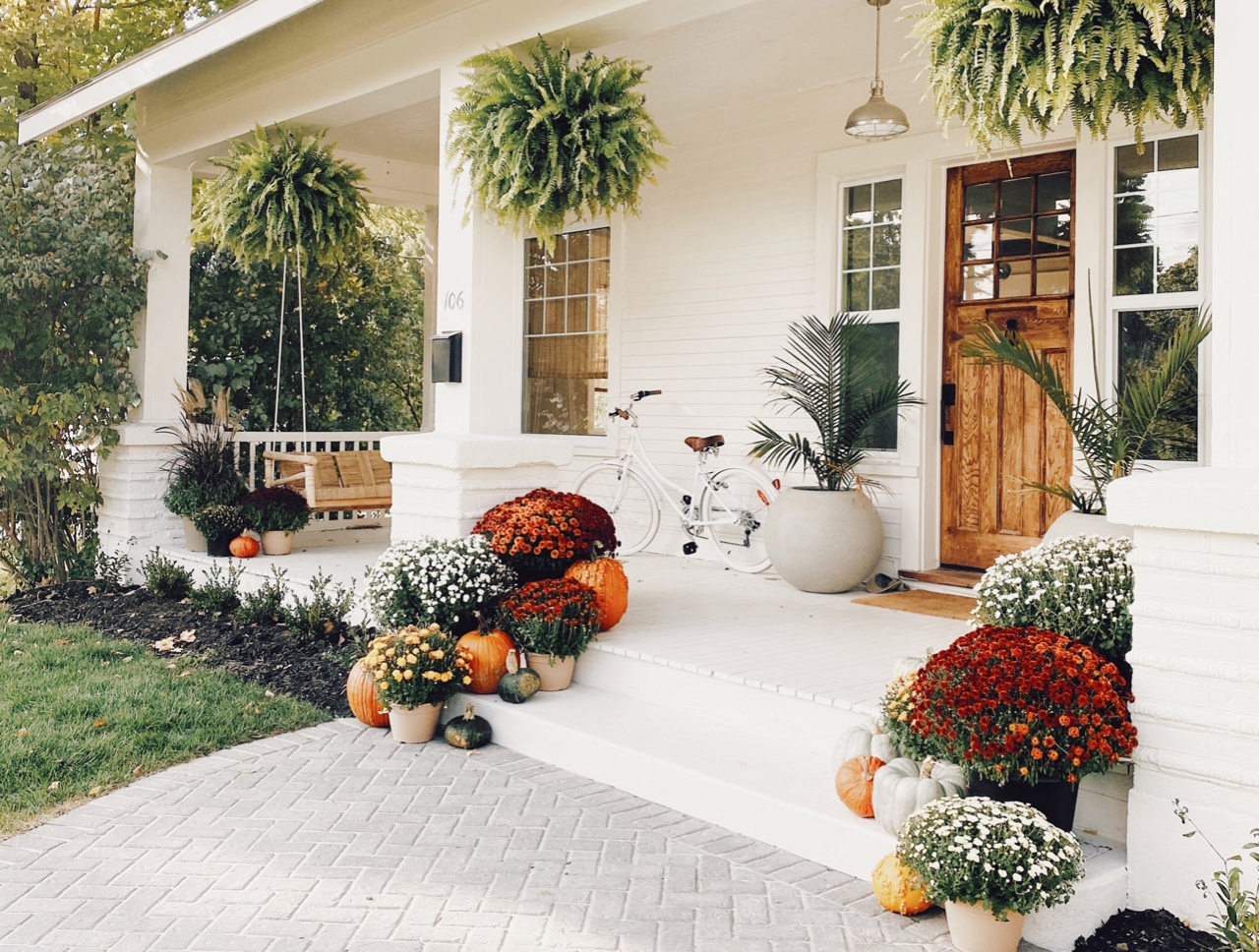 Potted chrysanthemums and painted pumpkins on the porch are the perfect choices for fall decoration.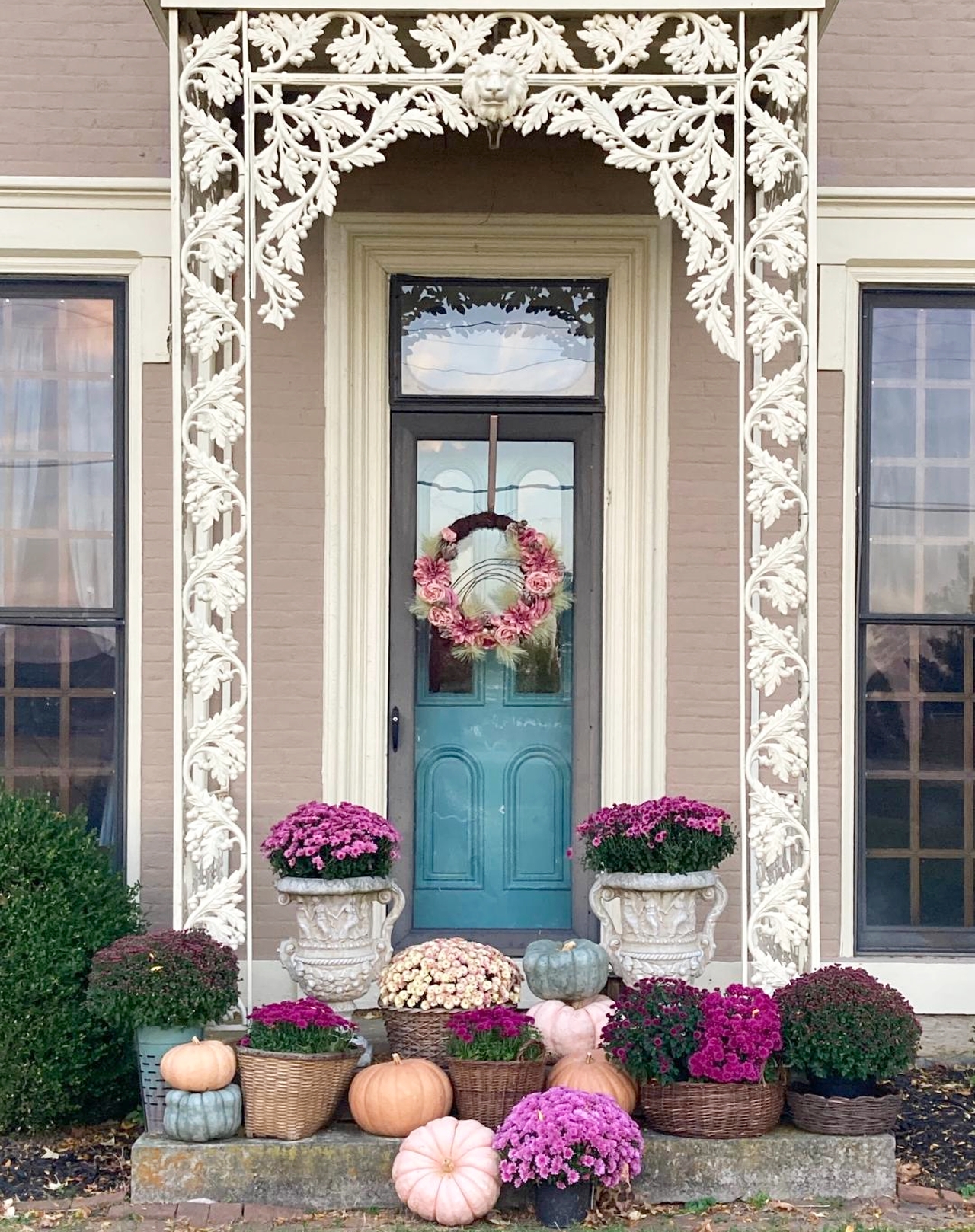 This pretty pastel porch fall decoration idea will last you from Halloween to Christmas.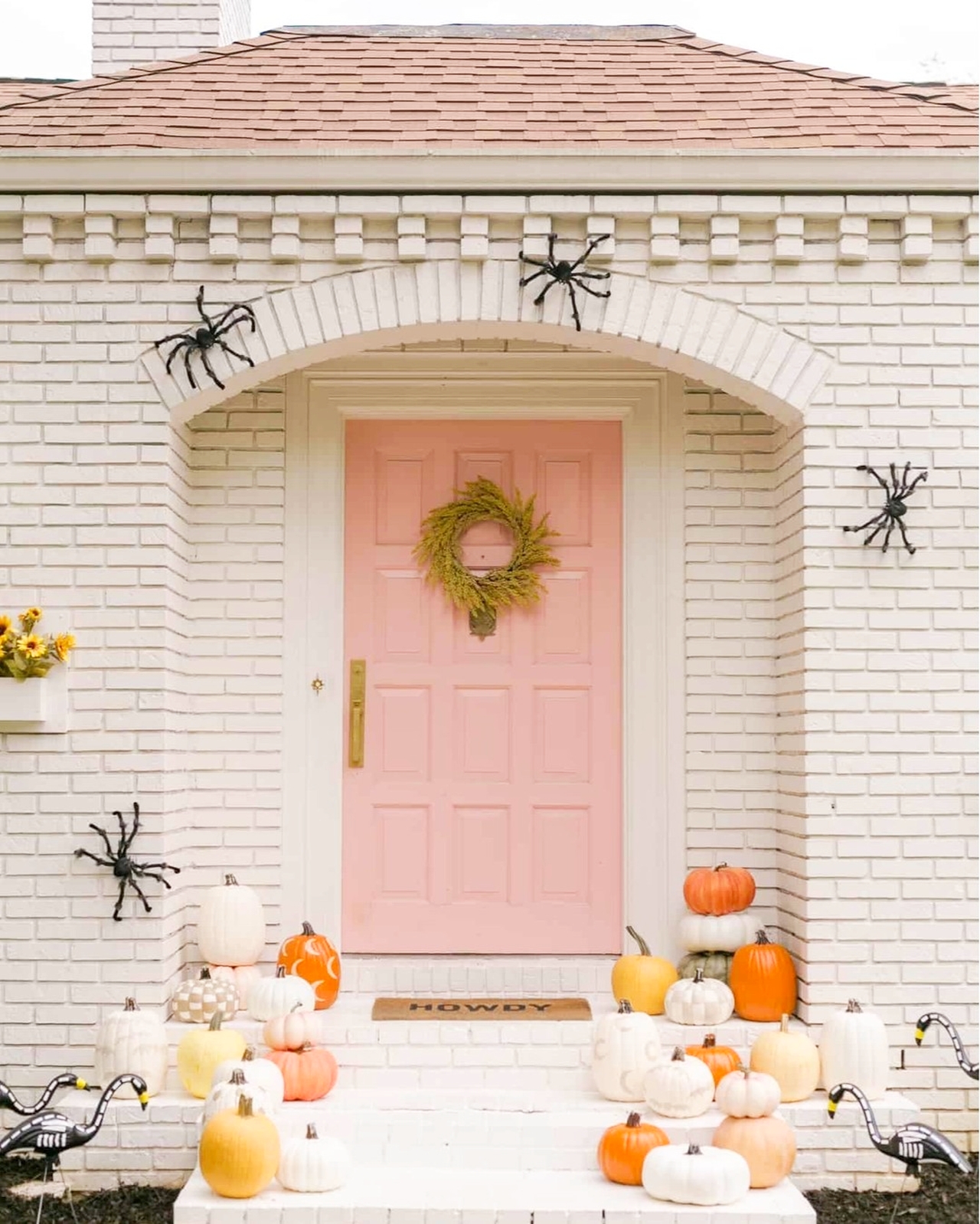 Stacked Jack-o'-lanterns are great for the spooky season and can stay through Christmas.