Needless to say, fall decoration is easier to pull off when it comes to seasonal home decor. You simply forage for natural items in your garden, in the nearby forest, online, or in local stores to transition from summery vibes to the warm ambiance of the fall.
There are tons of ways to adorn your home in a classy and joyful manner for the autumn season. Here we have compiled a list of fall decor ideas for the entire home that will help you welcome the sweater weather with fervor. These can last you through the entire season from Thanksgiving to Christmas.
You can employ numerous popular themes from pumpkins and other gourds to fall foliage and pinecones. Mix and match all of these elements together across your fireplace mantle, living room, porch, and other rooms of the house.
You can make fall decorations by yourself such as DIY fall wreaths or purchase them from a nearby store or even online, but most of them are easy and inexpensive to drape your living space with coziness. Let's explore some of our favorite modern fall decorating ideas below.
Also Read: Brief Guide to Get Your Home Fall Ready
Living Room Fall Decor Ideas
Utilize the abundance of fall foliage and gourds to decorate your modern fireplace in vibrant colors.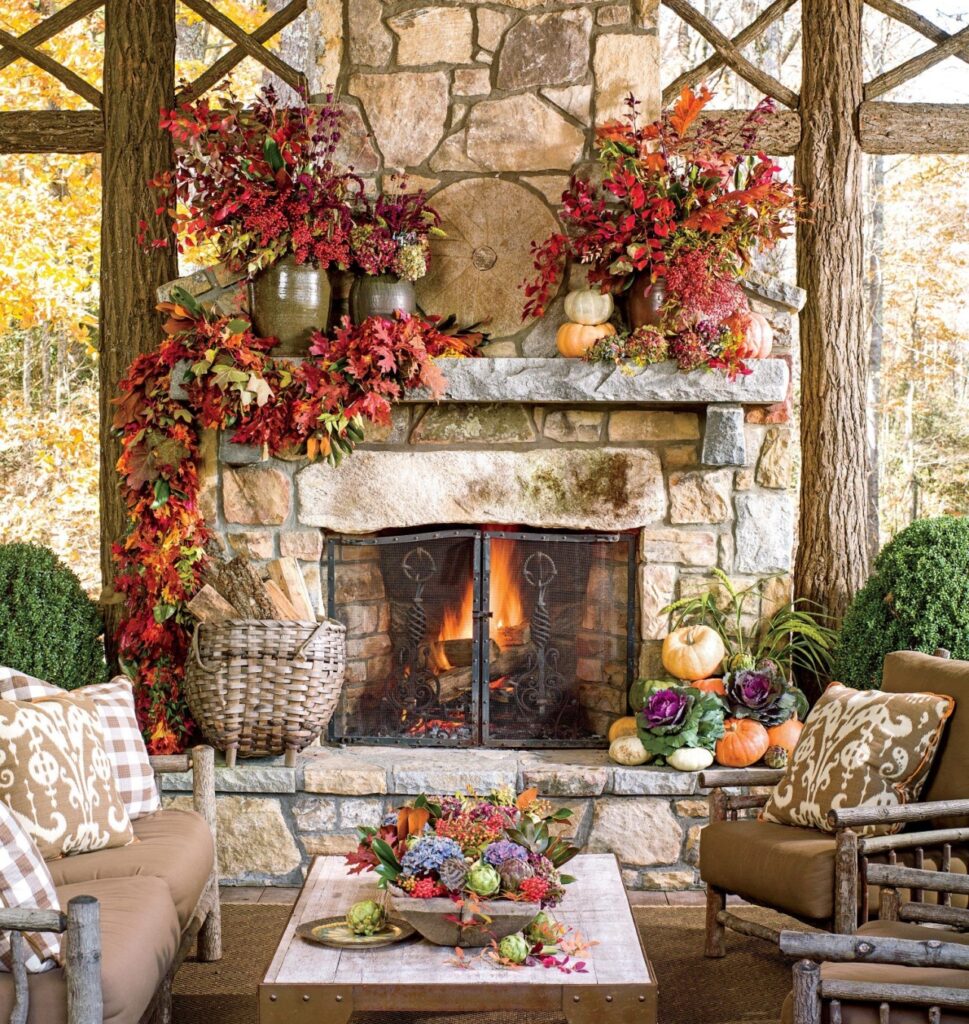 Make a fall bucket list and exhibit it oh-so-proudly over the fireplace mantel with flowers and gourds.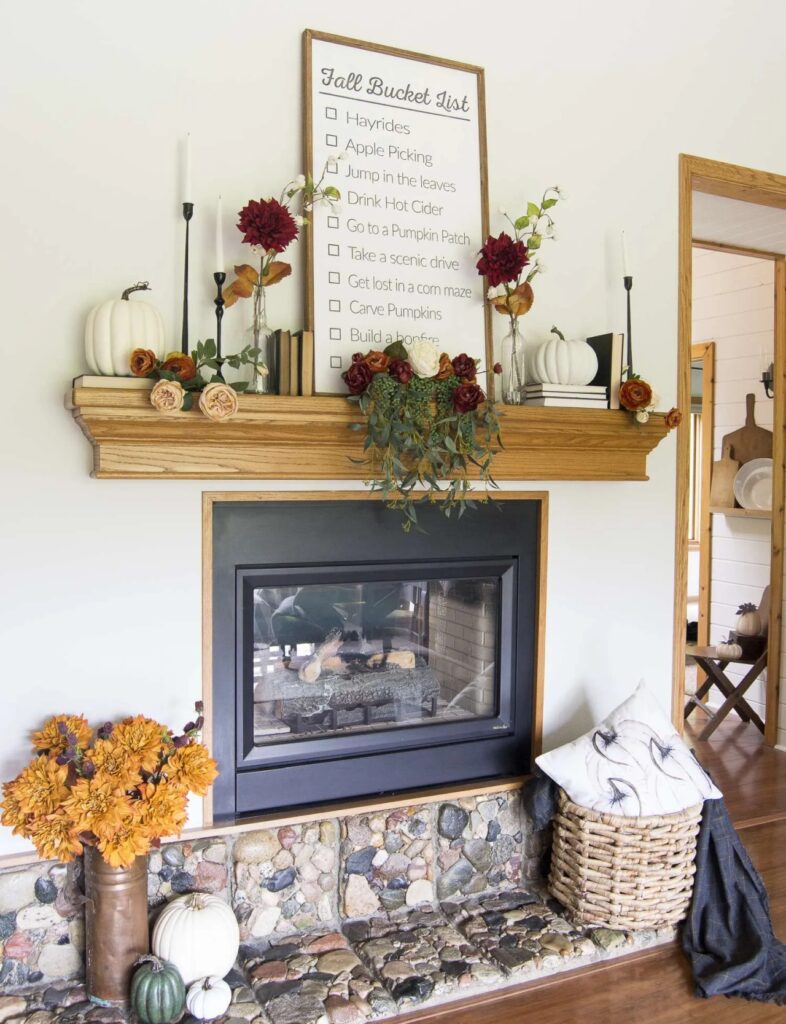 If you want the subtle touch of seasonal celebrations, this side table filled with pumpkins, maple leaves, and pinecones is a brilliant idea.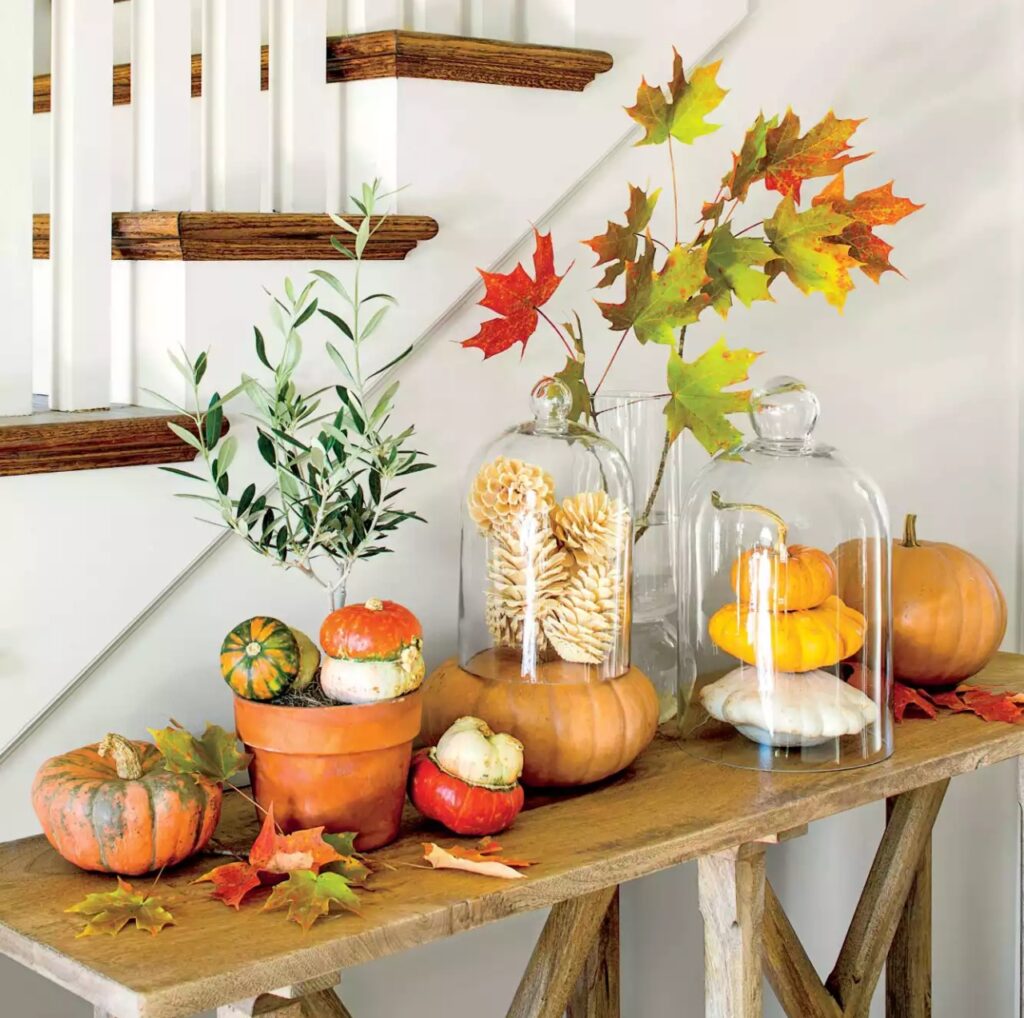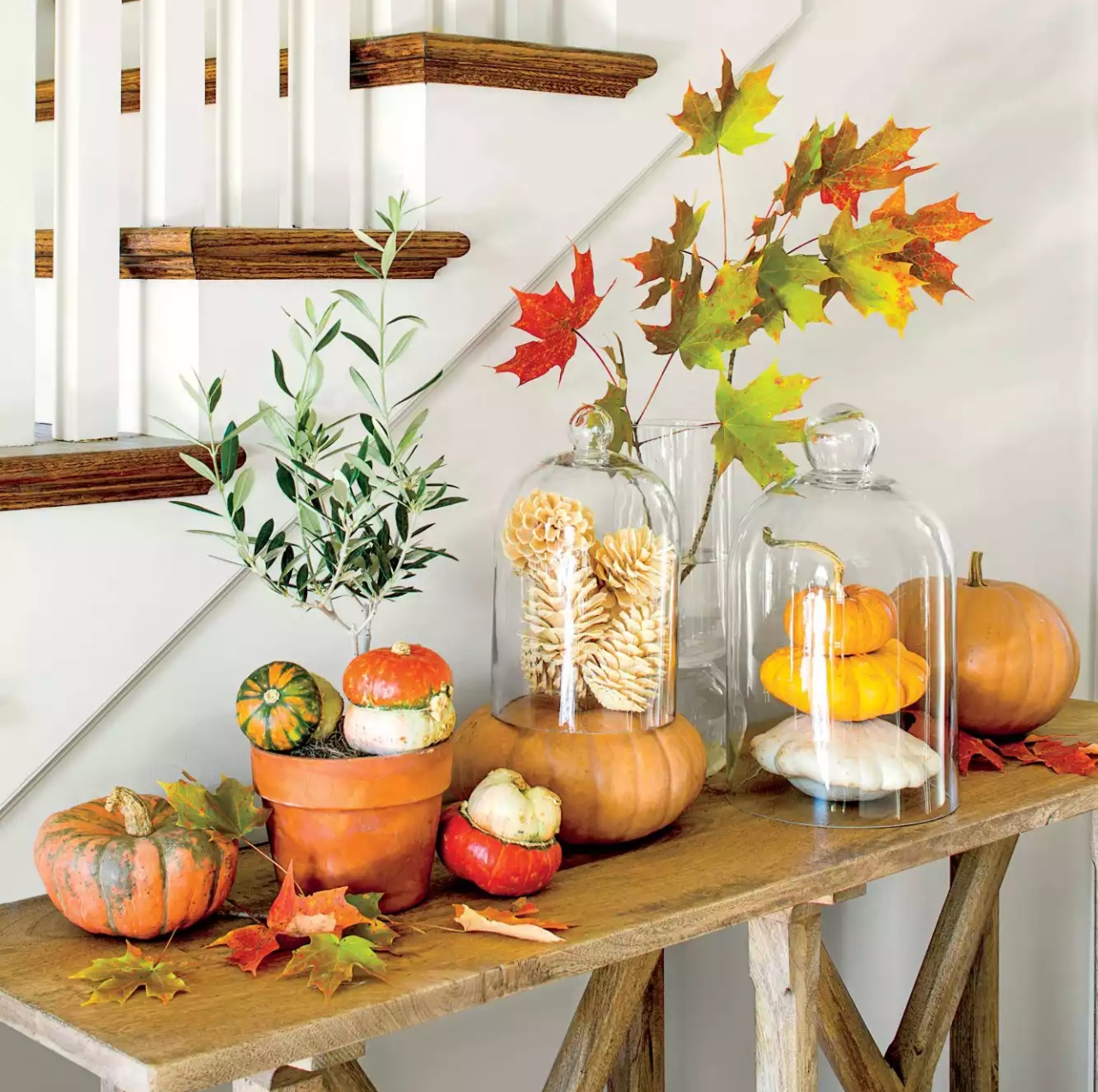 Tabletop fall foliage makes a wonderful greeter to anyone who comes knocking at your door during the festive season.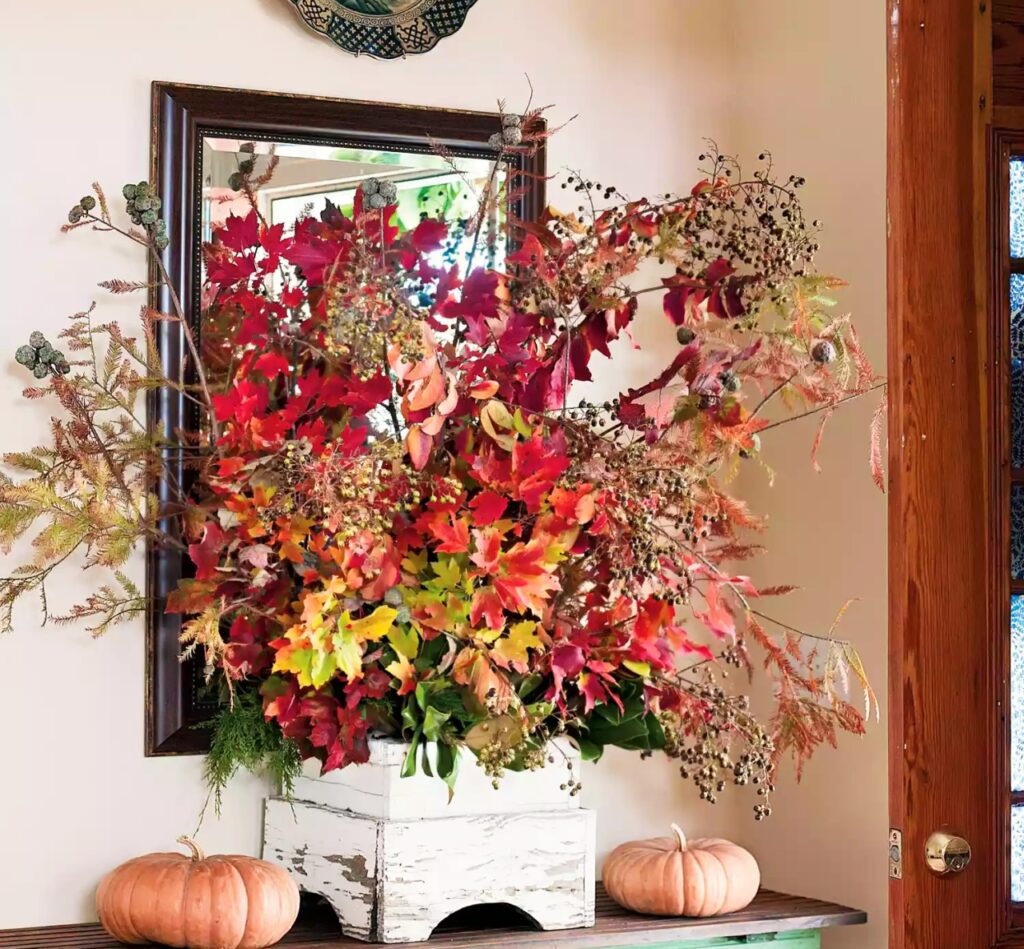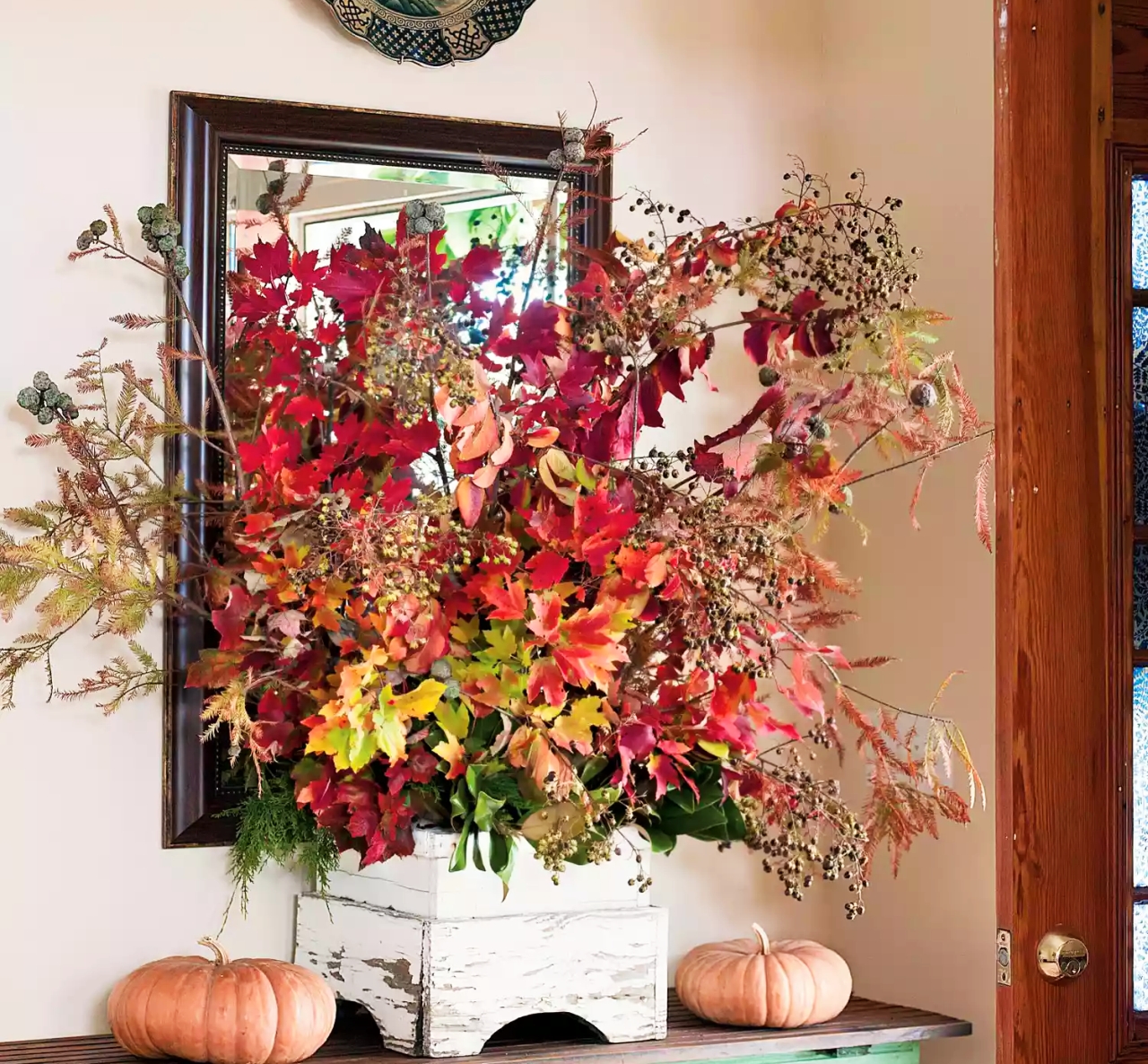 Pumpkins, pumpkins all around, big, small and round. Make your fireplace mantel the center of focus with colorful gourds.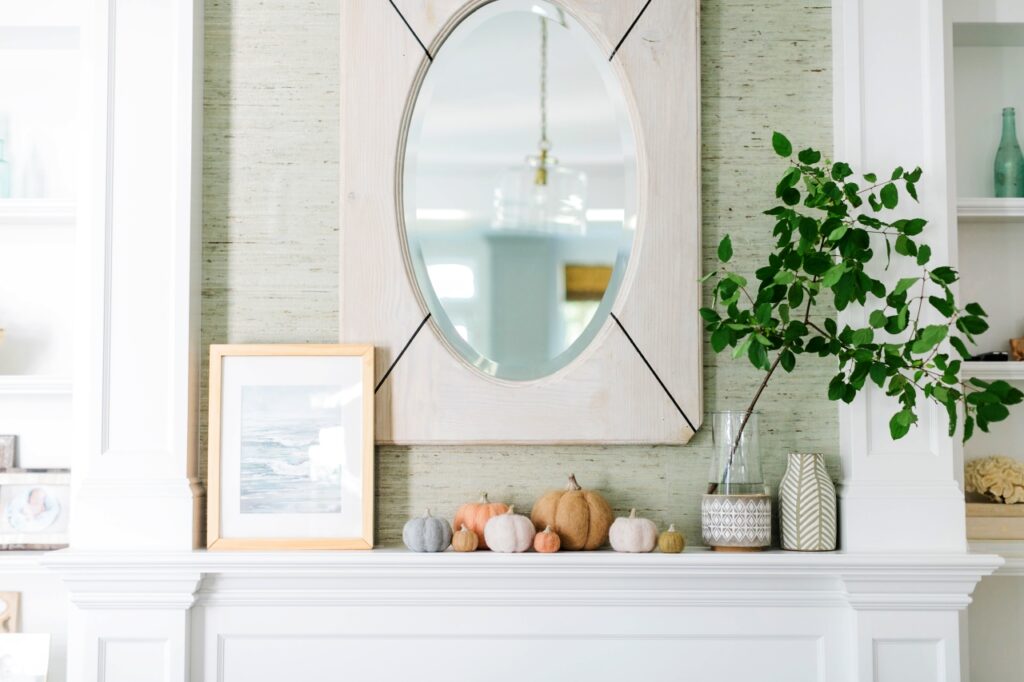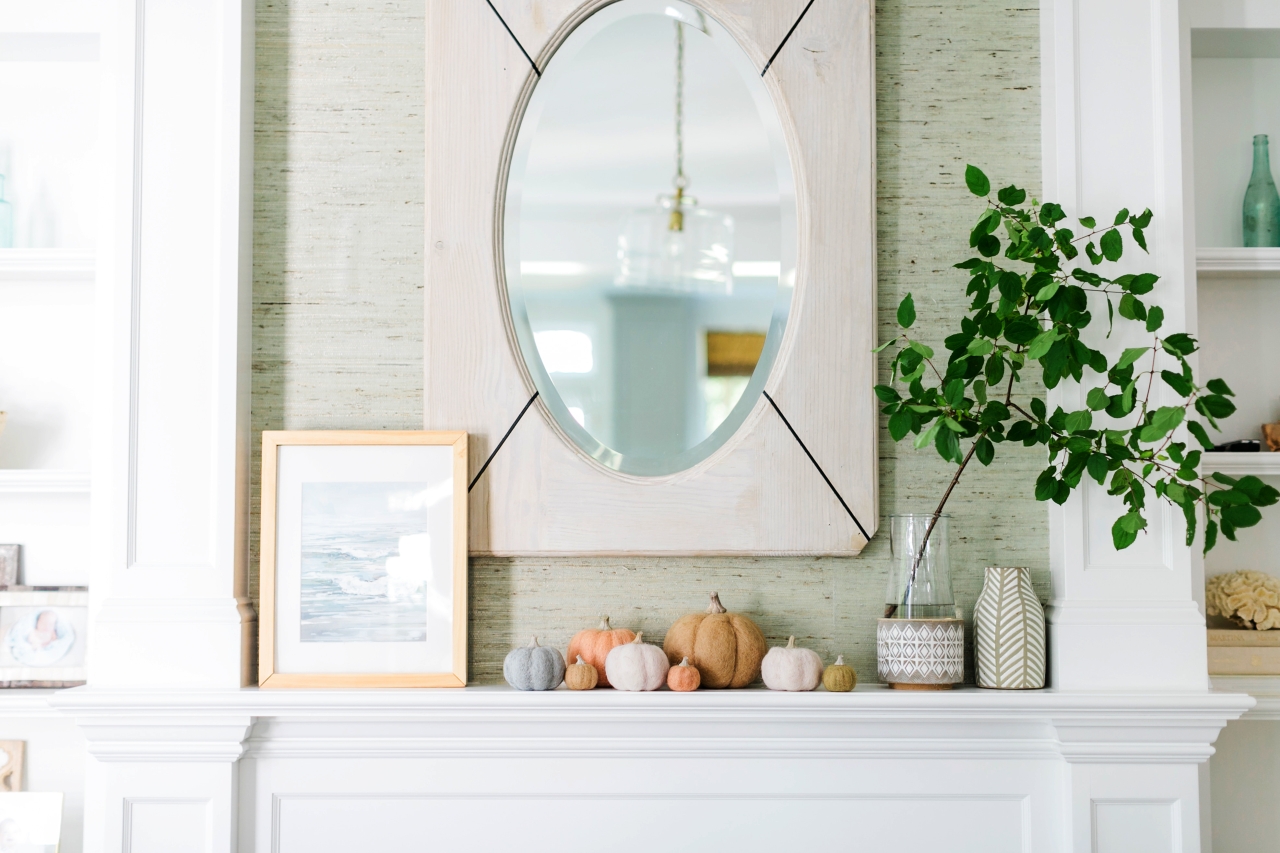 This tabletop fall foliage topiary is an ideal pick for a perfectionist.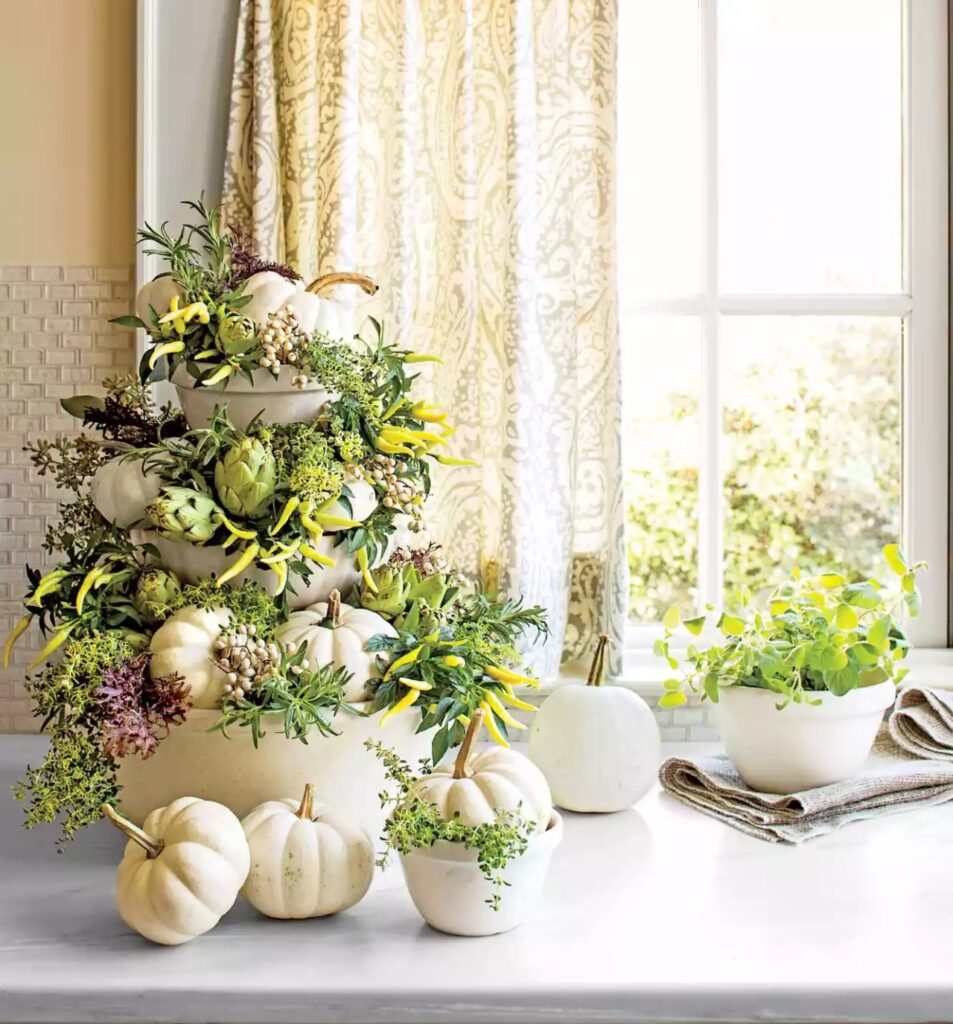 Bedroom Decor Ideas for Fall
Get a customized wall sign to celebrate the seasonal offerings and put it behind the headboard.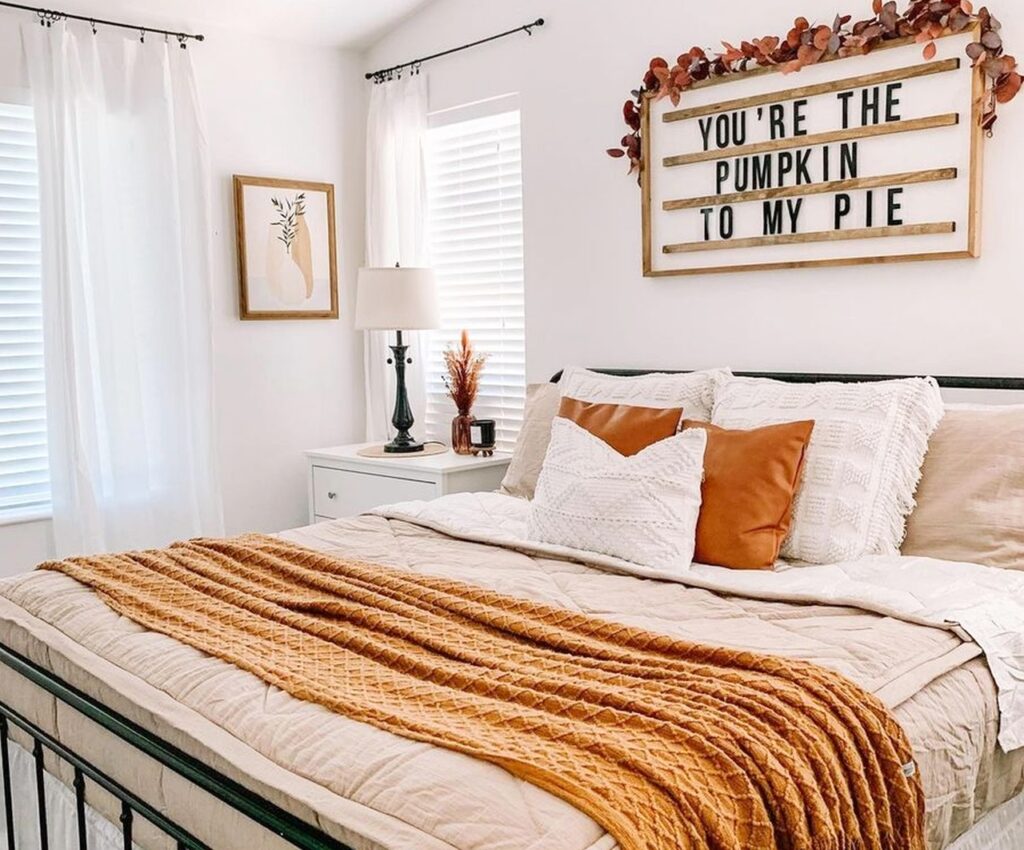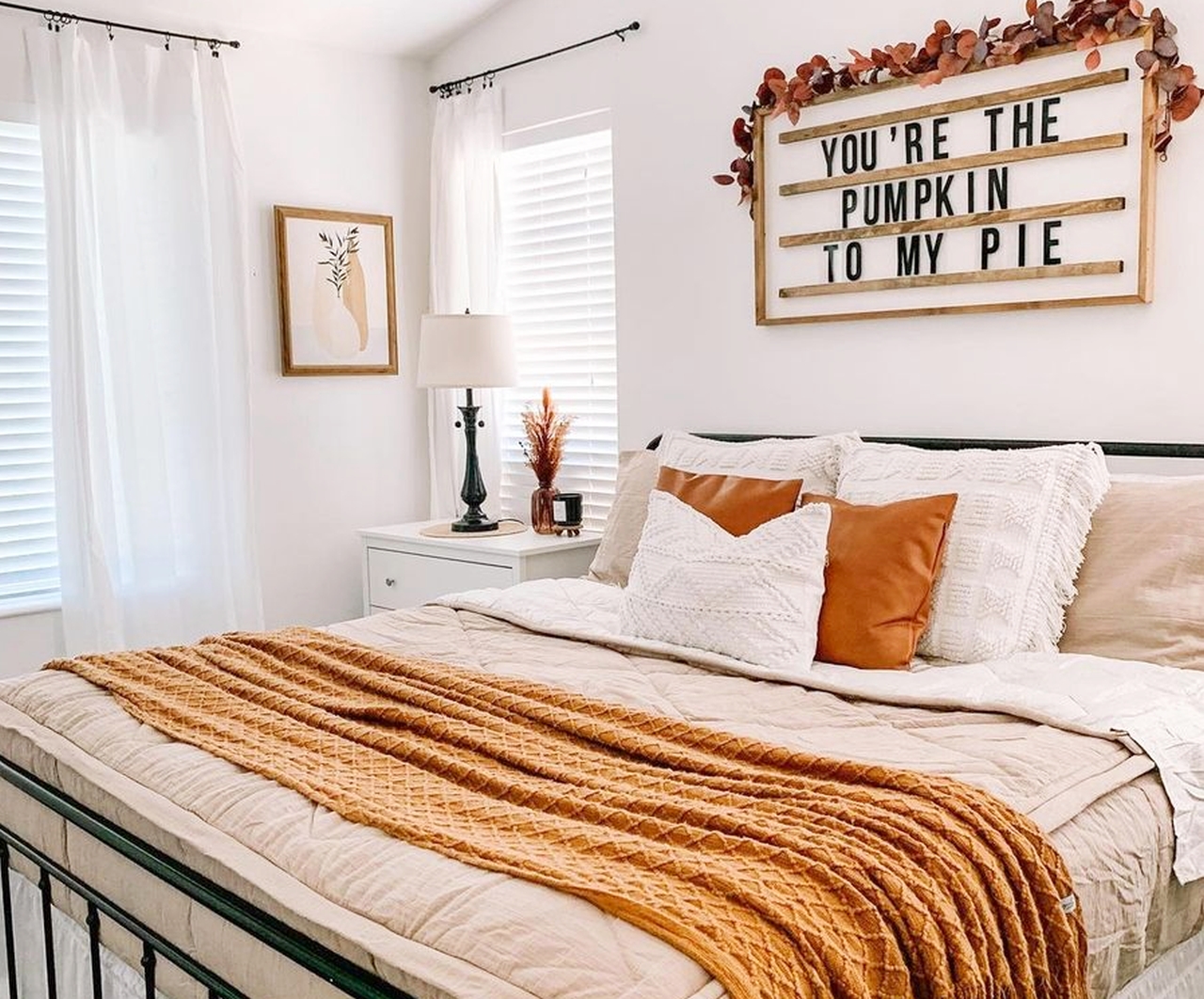 Place a fall wreath along with faux pumpkins on your bedroom table to bring aesthetical joy to it.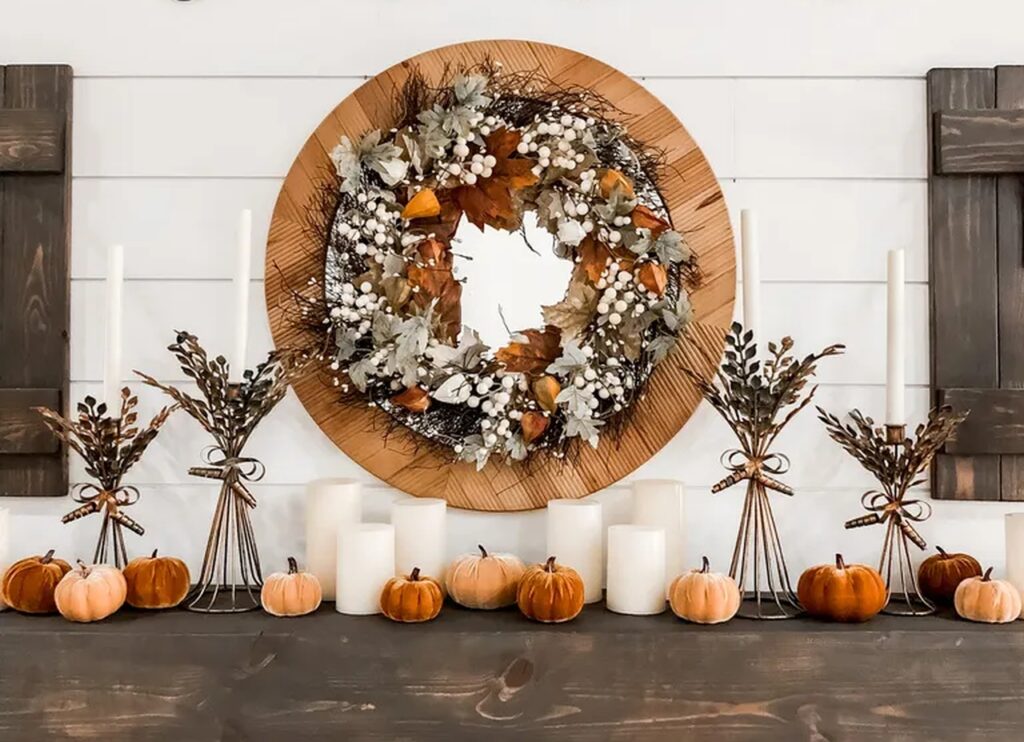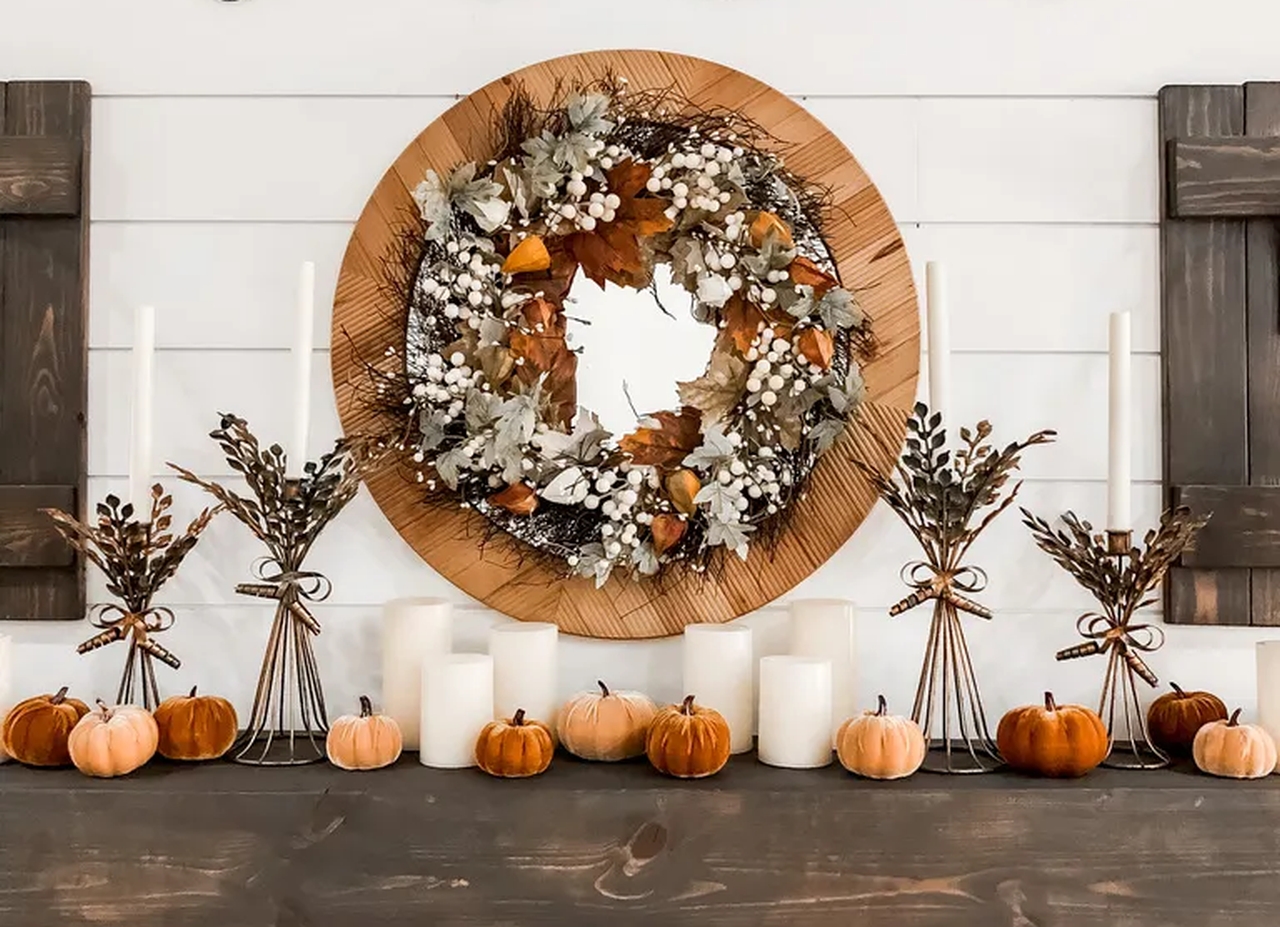 Creative use of faux pumpkins and faux leaves in your bedroom can bring the aesthetic appeal of autumn with subtlety.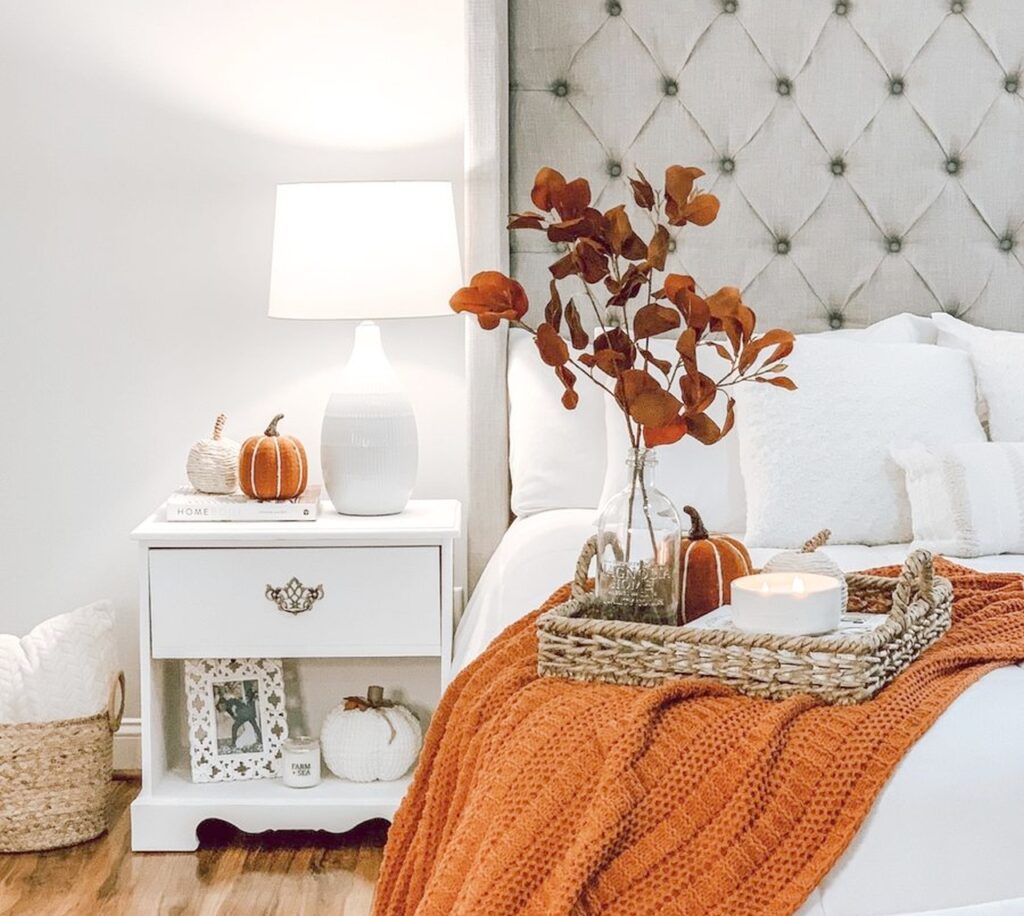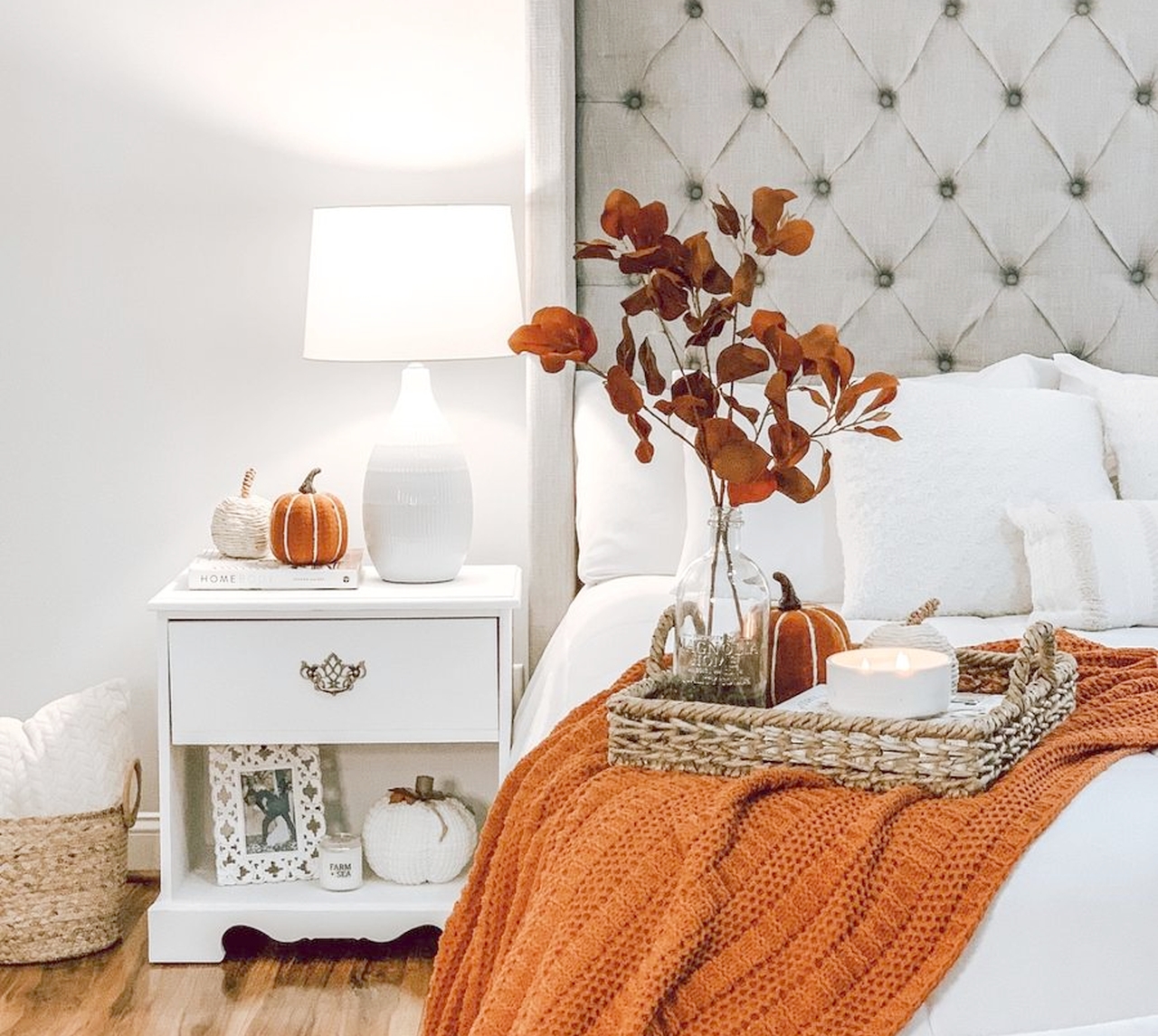 Also Read: DIY Fall Wreath Ideas to Revel in Nature's Bounty
Using a fall color palette in your bedroom furnishings can be a surefire way of making it cozier and inviting.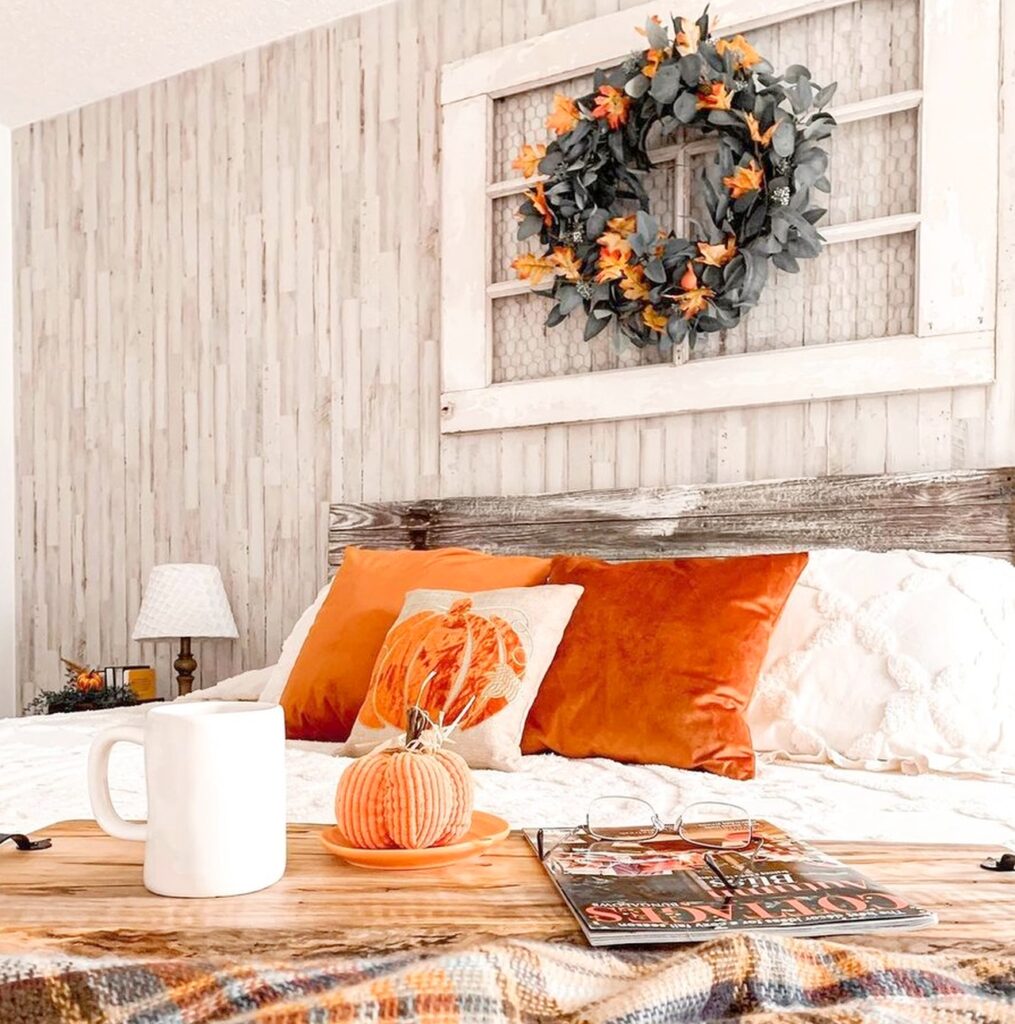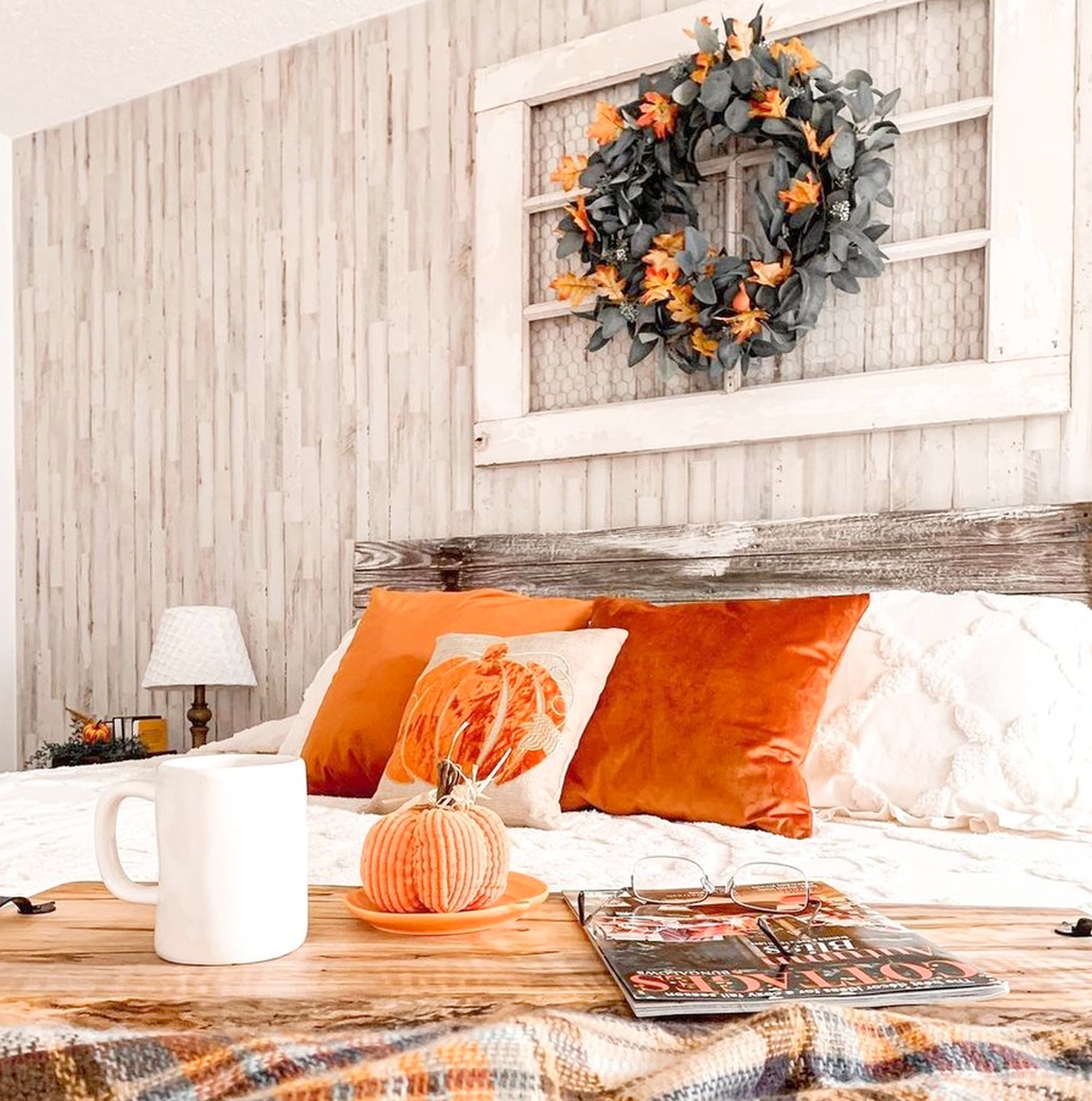 This bedroom wall decor will last you throughout the festive season and make it a warmer space.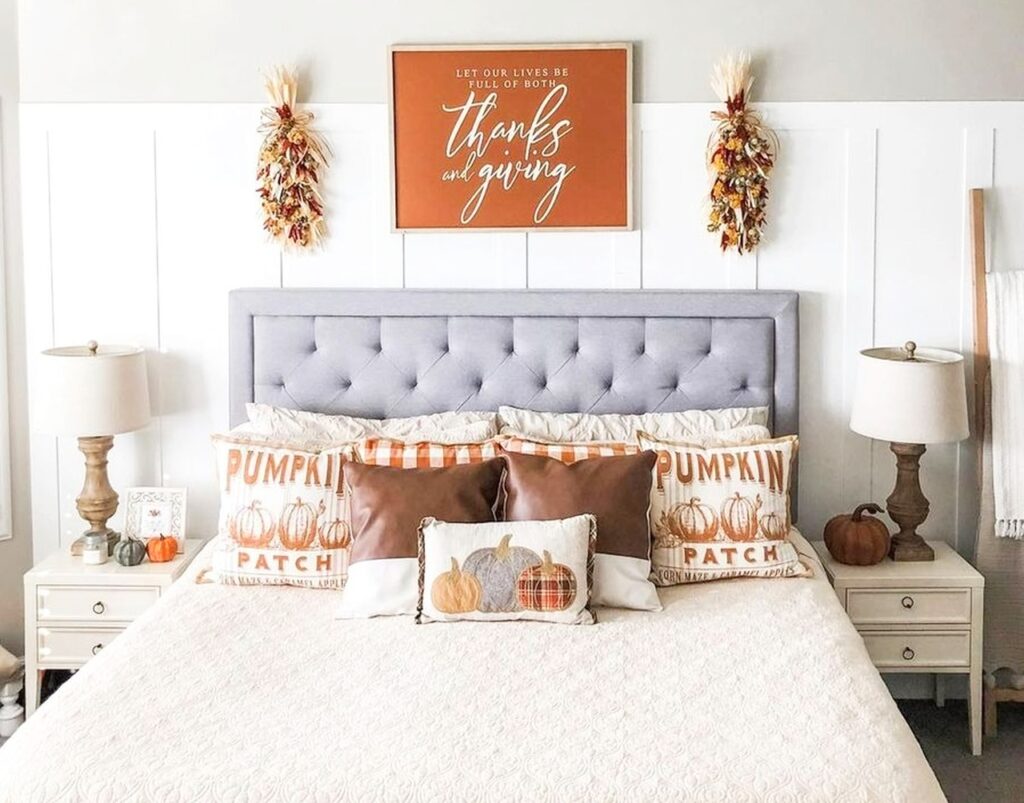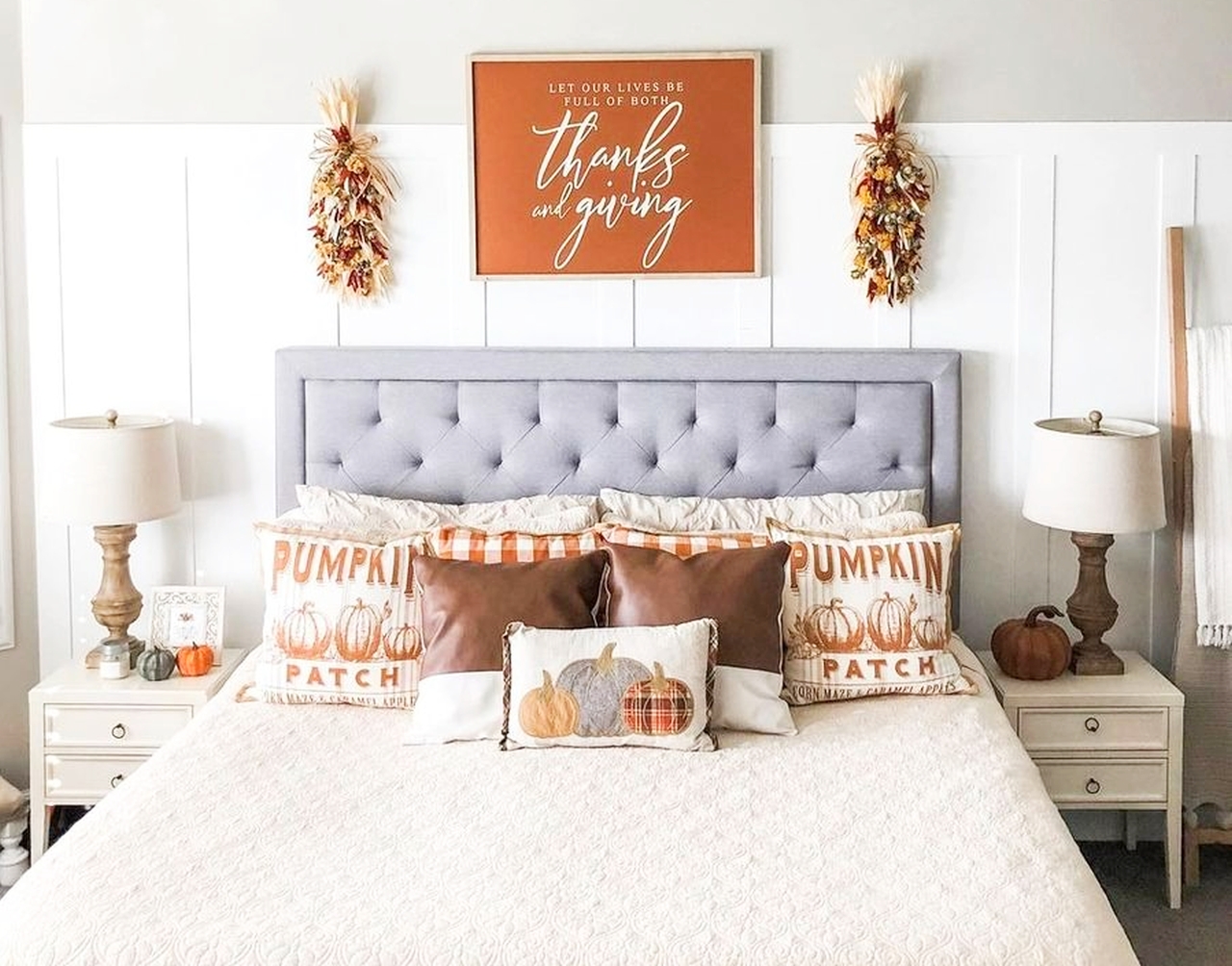 Place bunches of wheat, candles, and cloches on your bedroom table to celebrate the harvest season.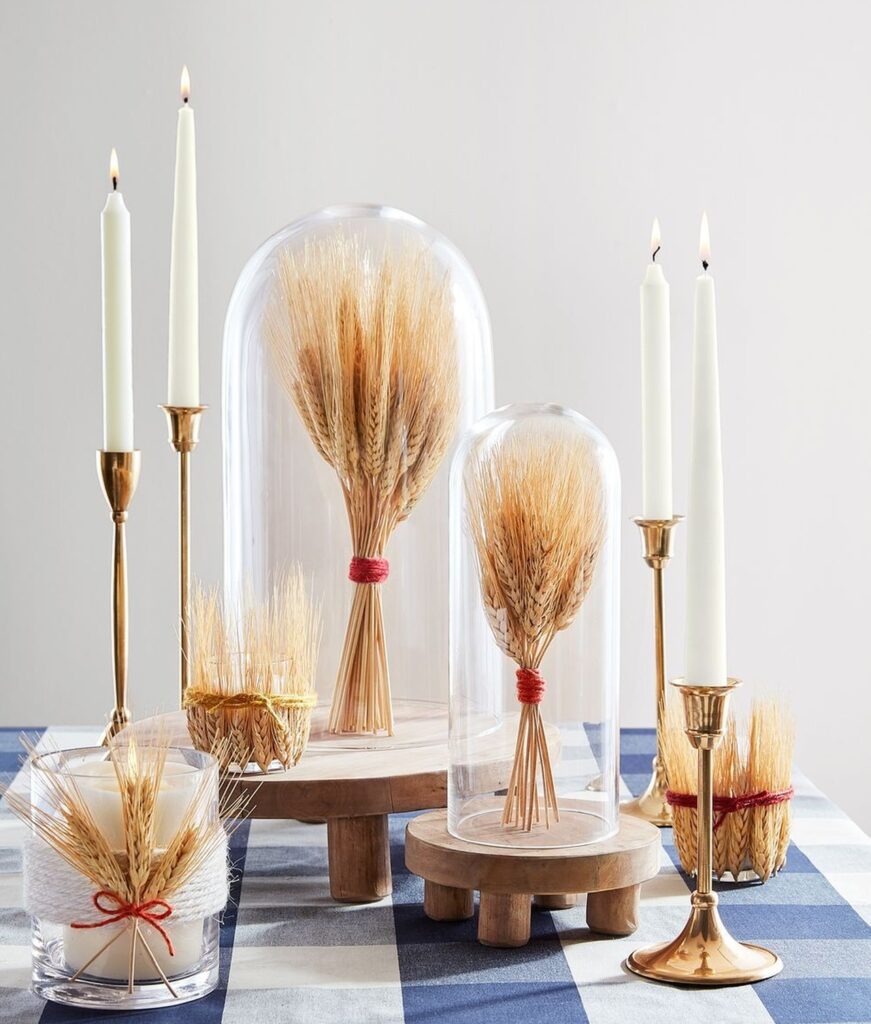 Fall Kitchen Decor Ideas
Set the dinner table with a festive spirit and make a succulent-filled tray dotted with fall vegetables the centerpiece of the celebrations.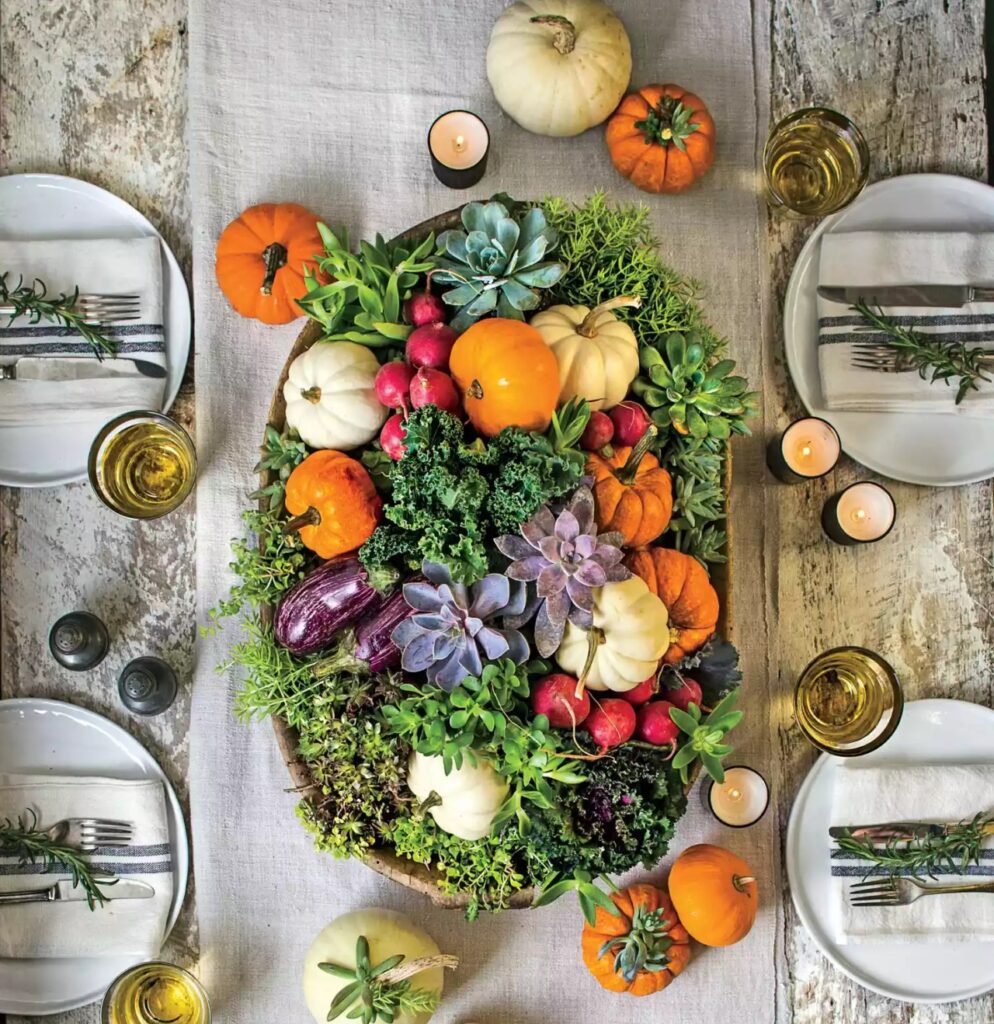 Adorn the kitchen racks with fall foliage and flowers to keep things beautiful and fragrant.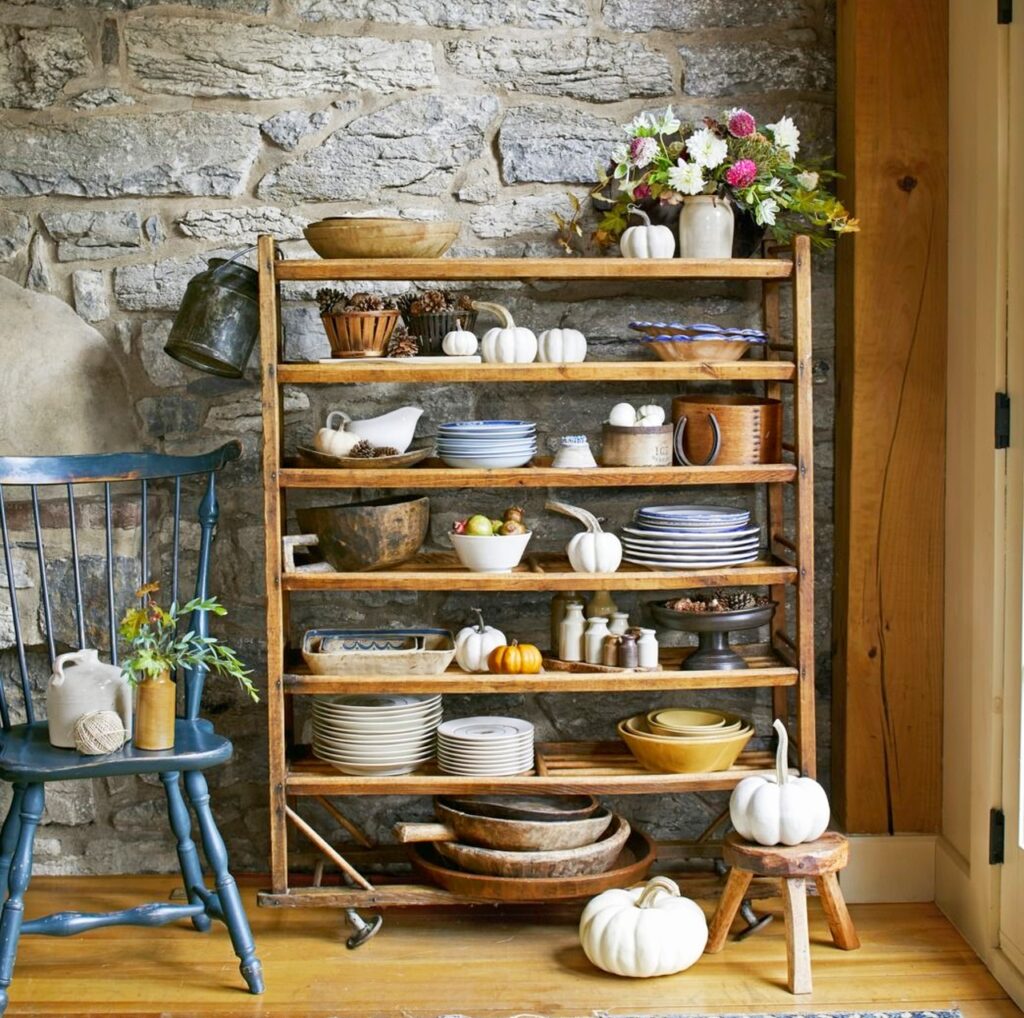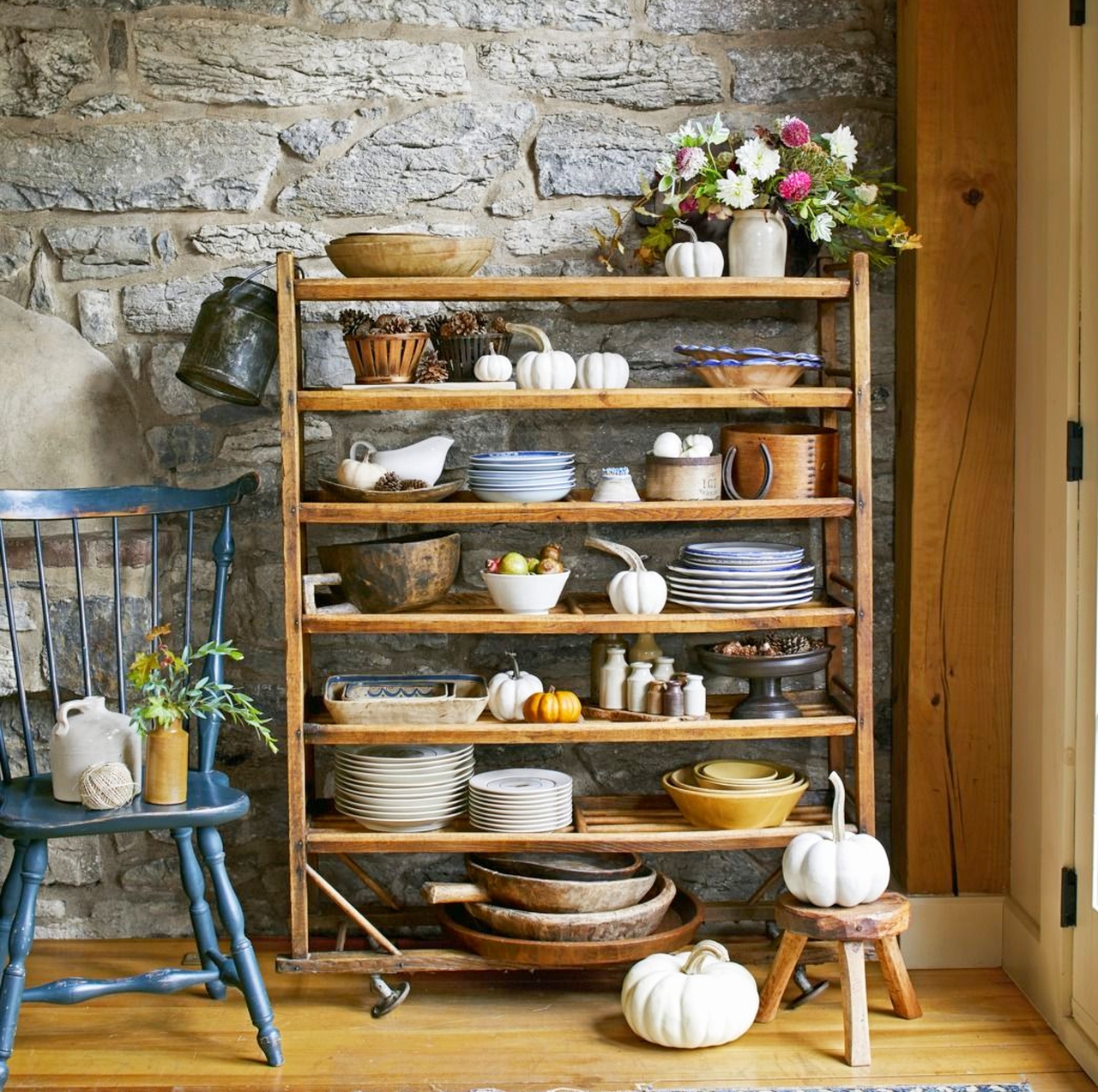 Your kitchen island also needs a decorative touch and that's where a trayful of colorful gourds comes in.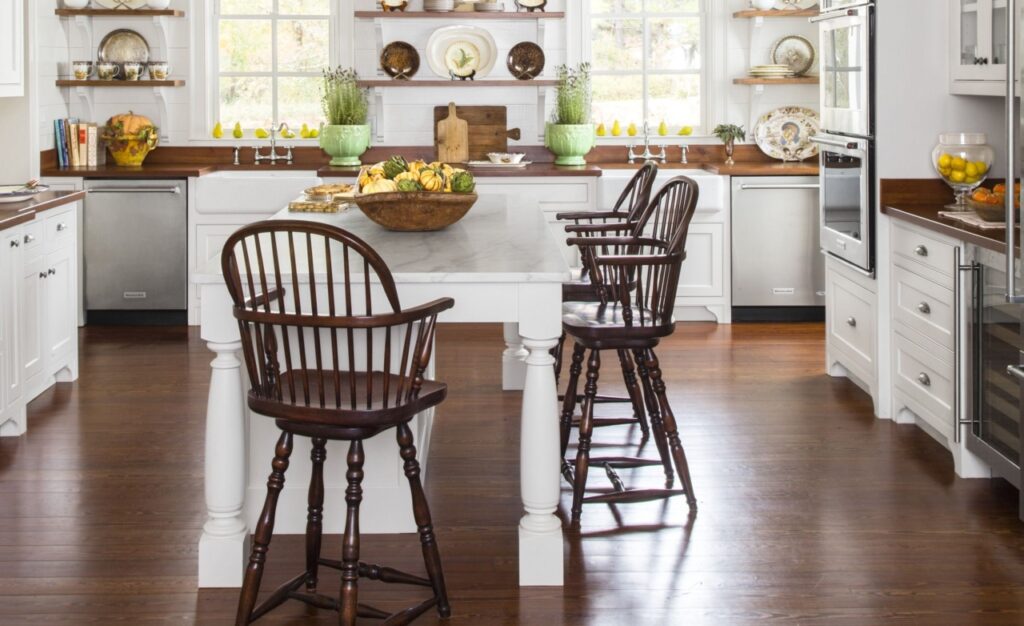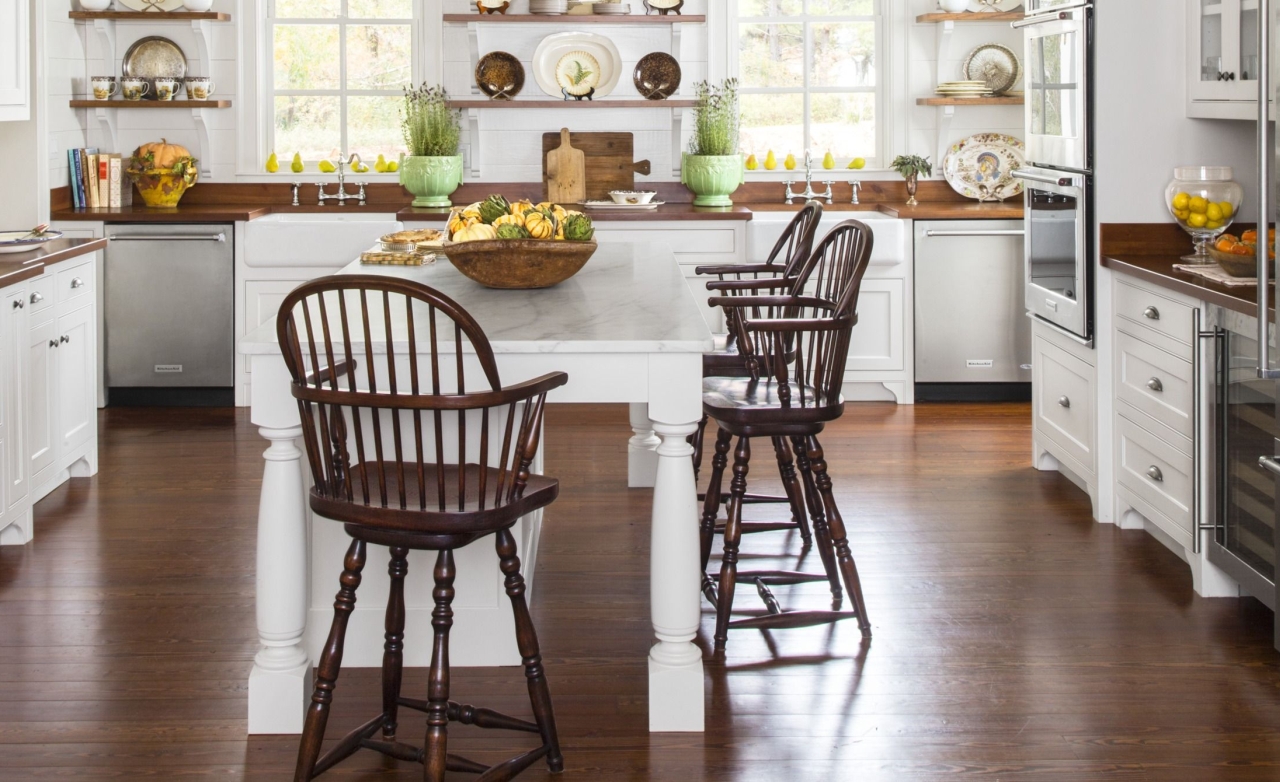 A bouquet of fall flowers and foliage on your dining table warrants an instant uplift of spirits.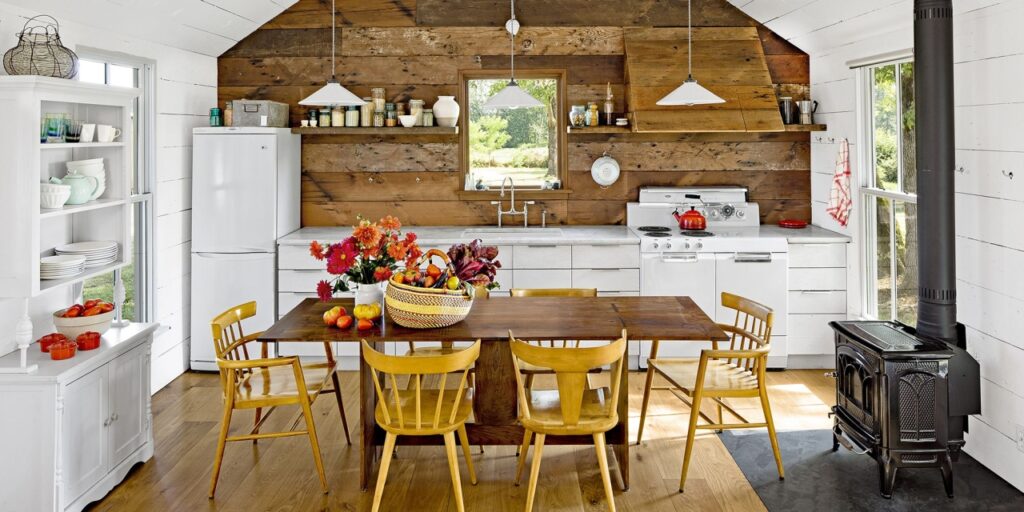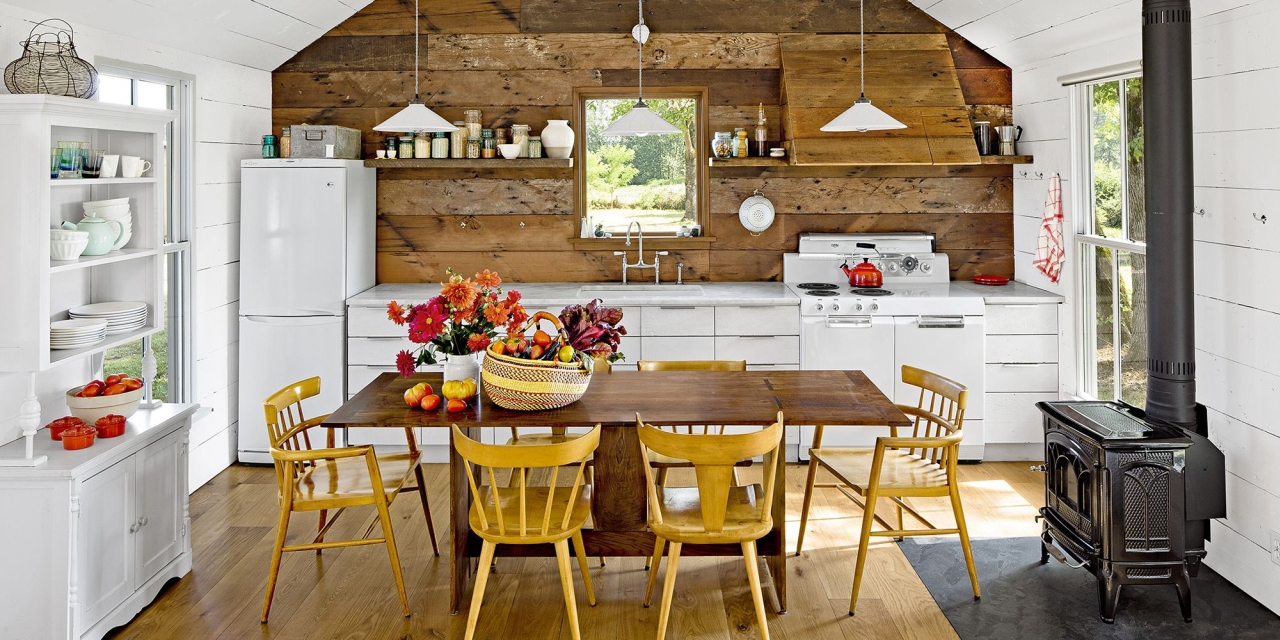 A tiny, lonesome faux pumpkin also has an amazing potential to decorate a simple table.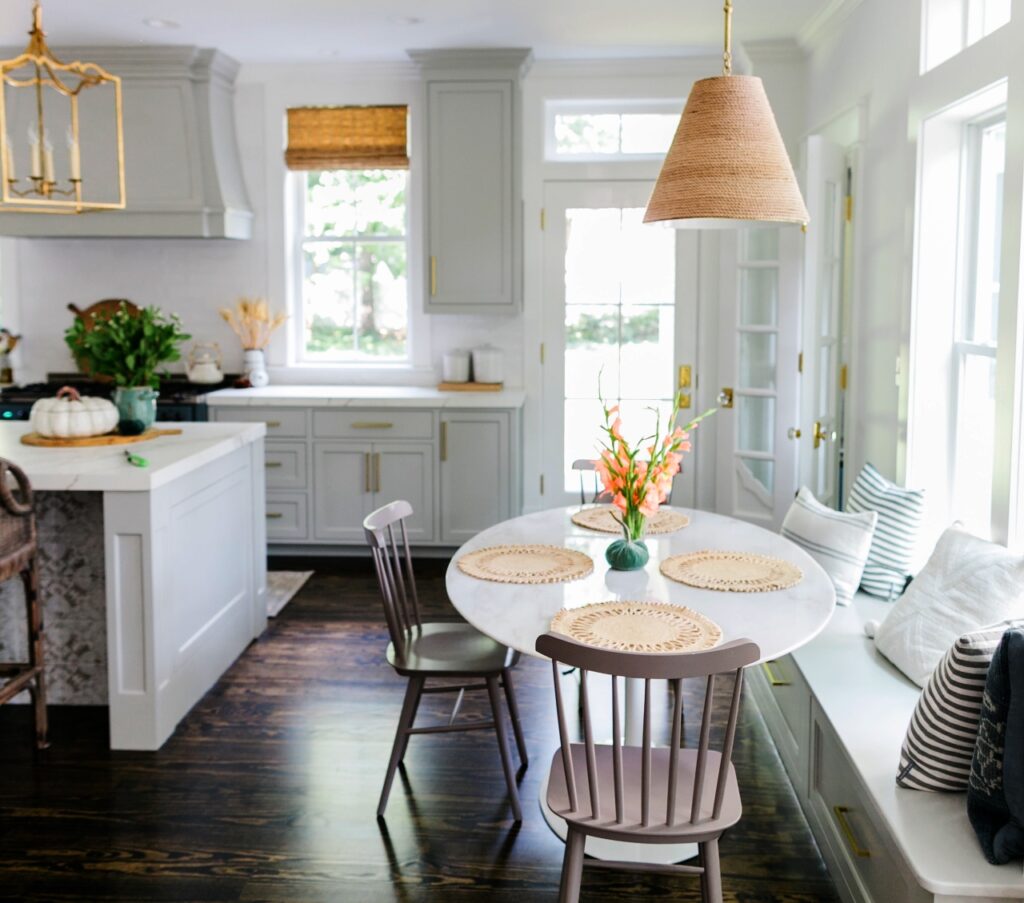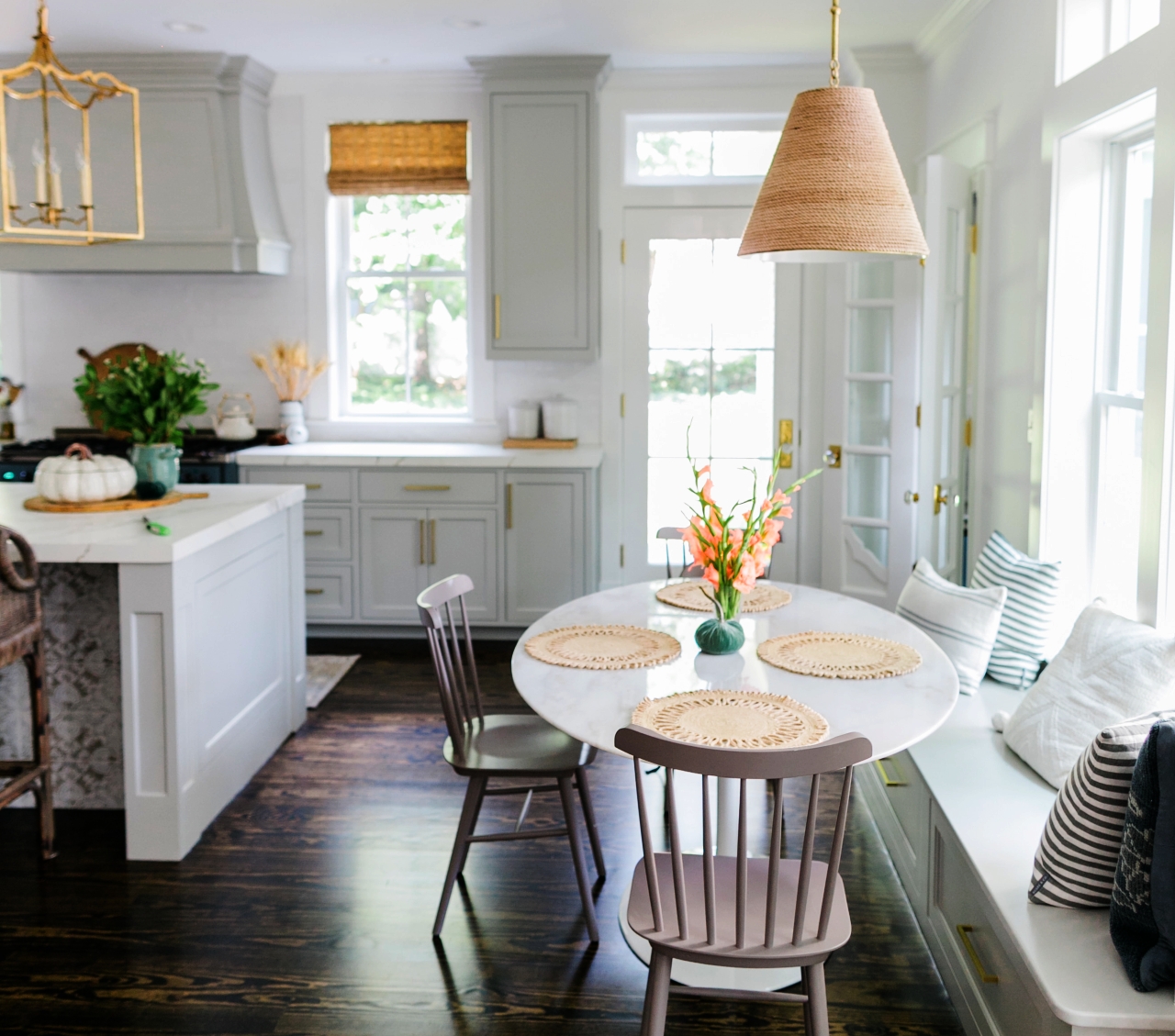 Create a centerpiece with fall foliage and lots and lots of gourds arranged in a neat line.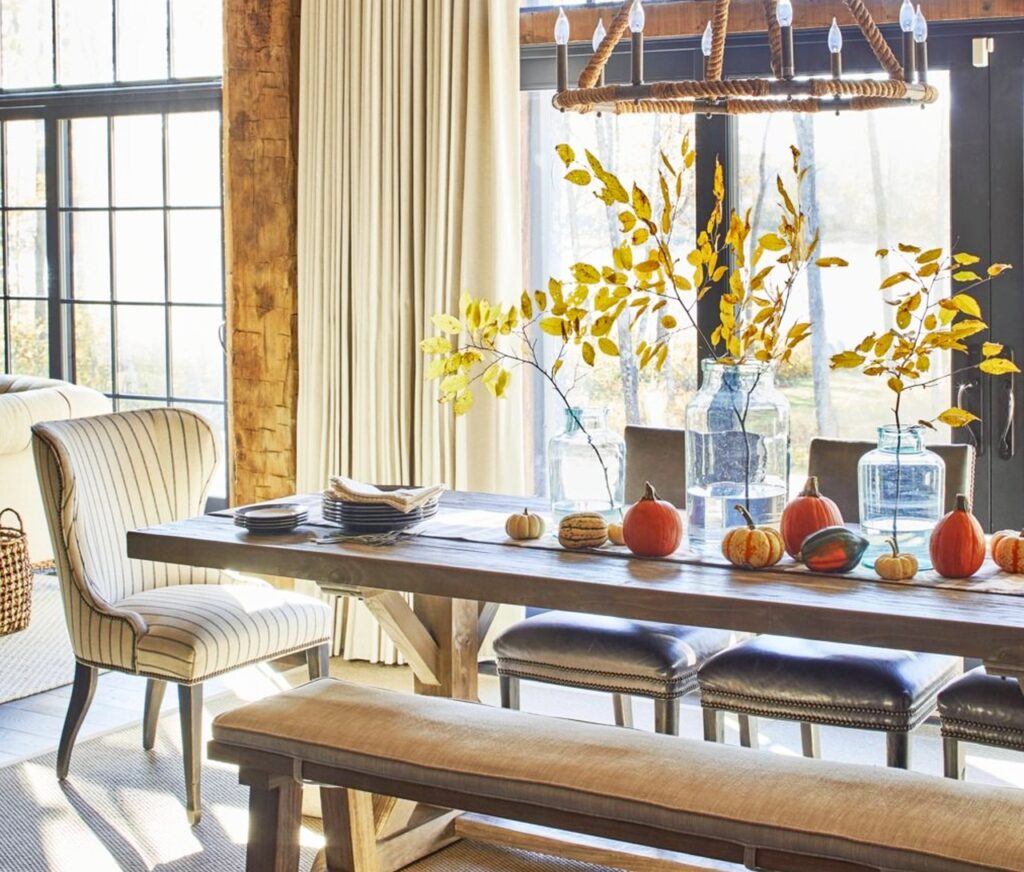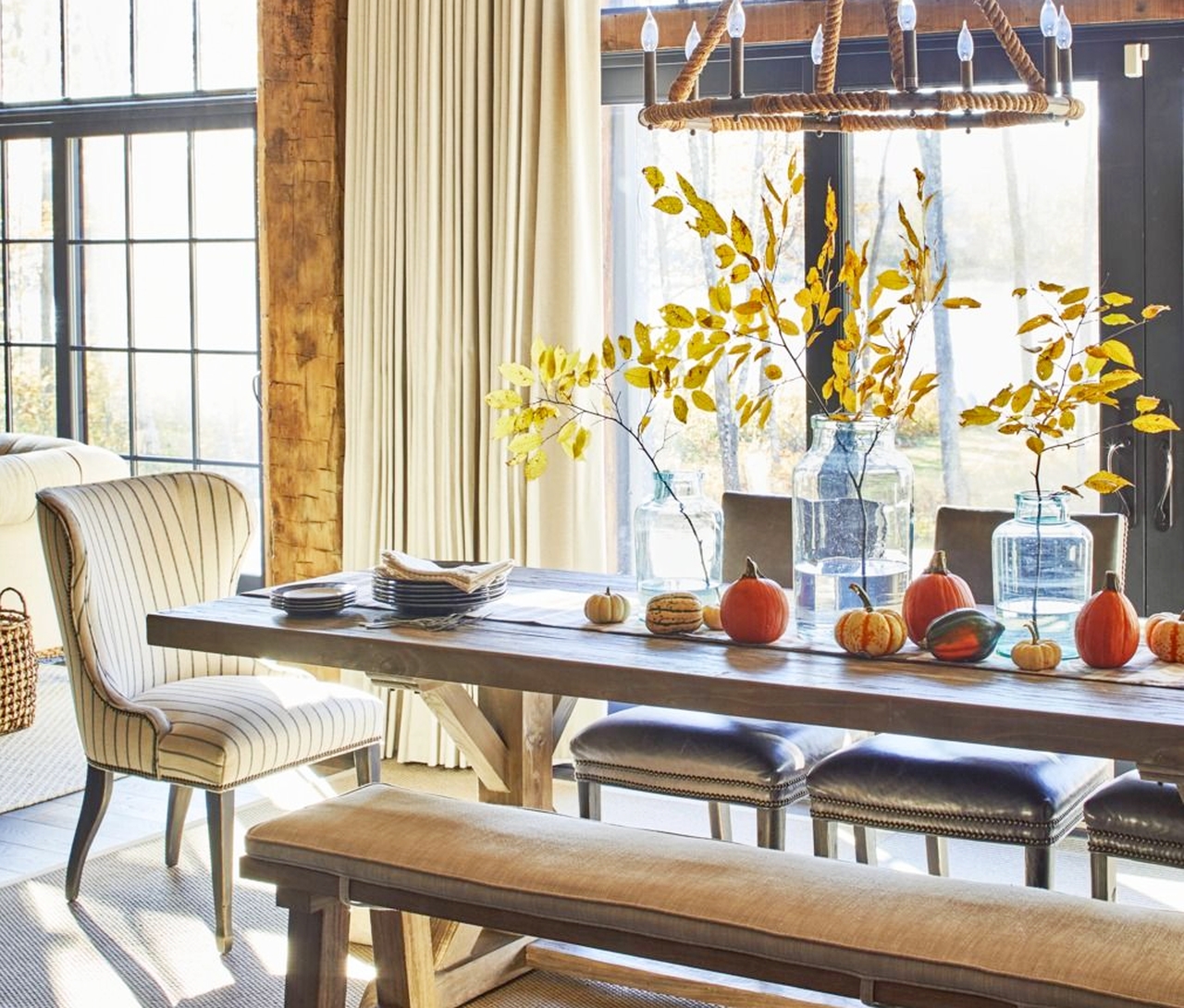 Fall Porch Decor Ideas
Set your dining table adorned with a fall foliage wreath, vase, lanterns, gourds, and centerpieces for fall porch decor.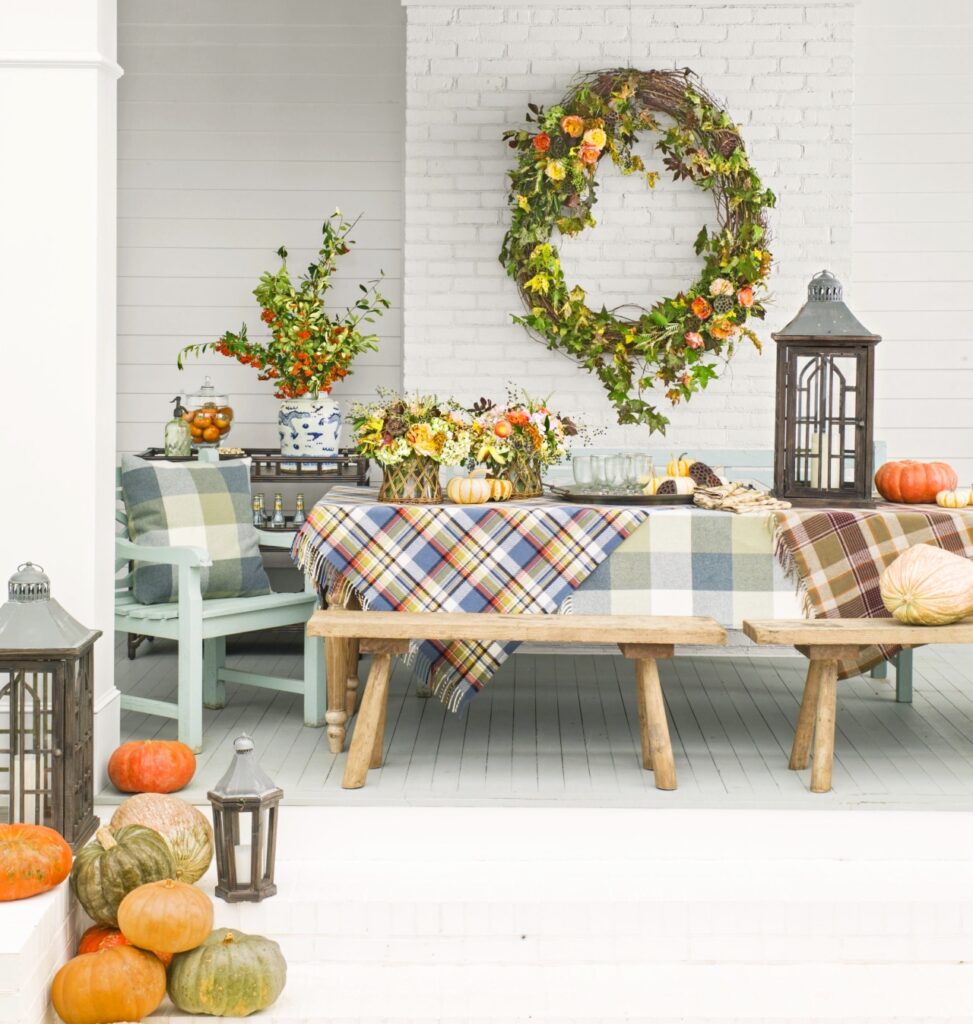 Use chrysanthemums and gourds on the front porch to set the seasonal decor.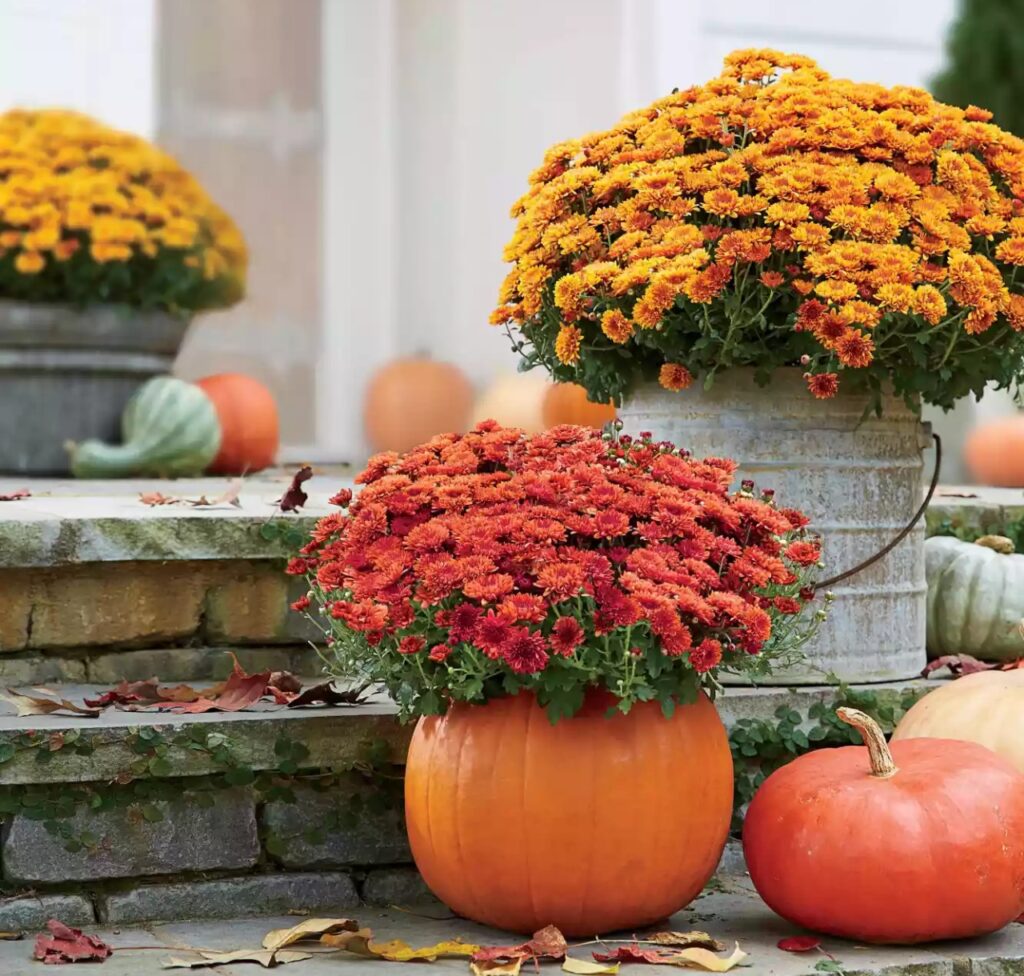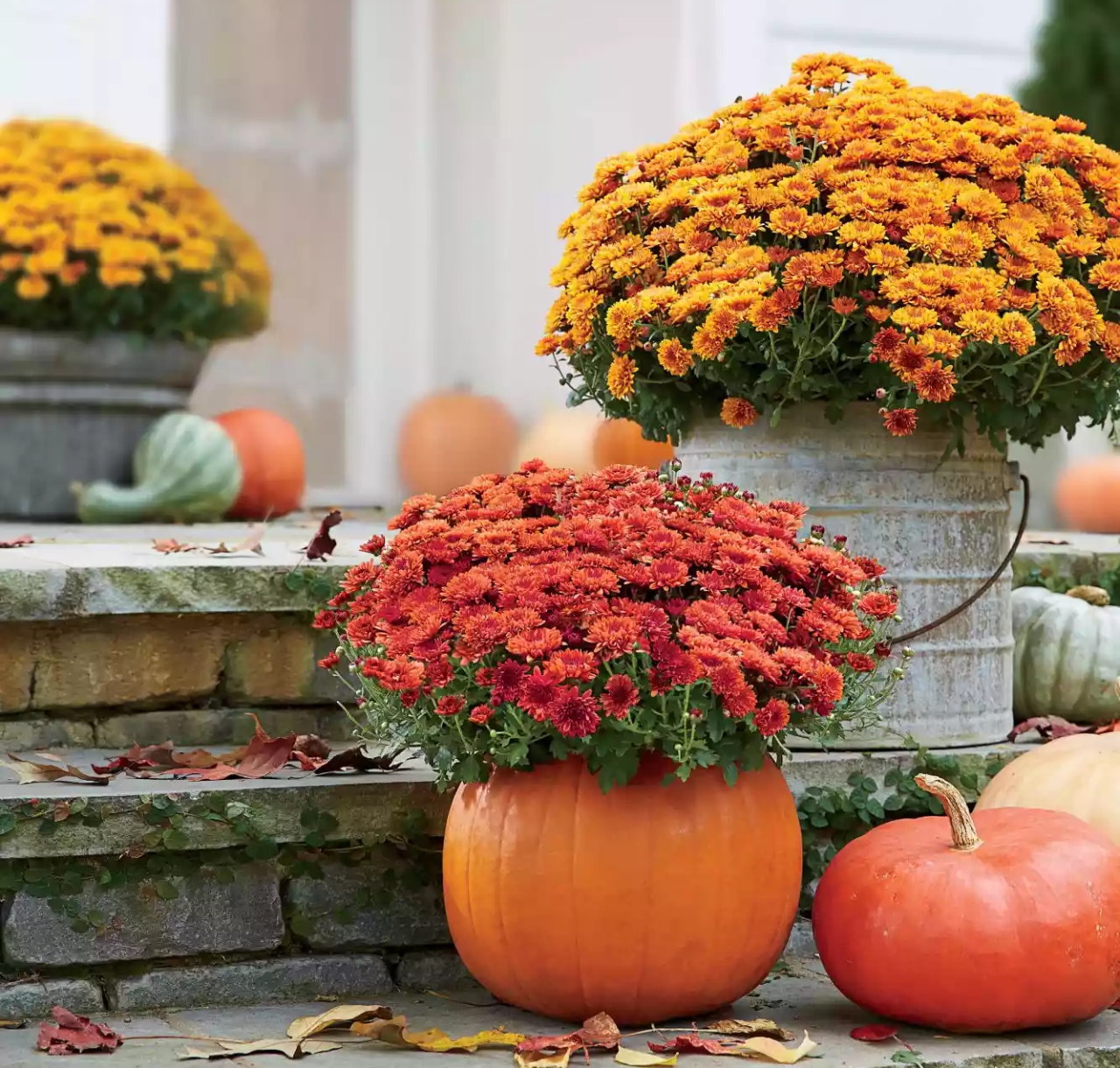 Also Read: Tips to Prepare Your Fireplace for Fall and Winter
Get a giant wreath on the porch and place pumpkins on the stairs to evoke the warm vibes of autumn.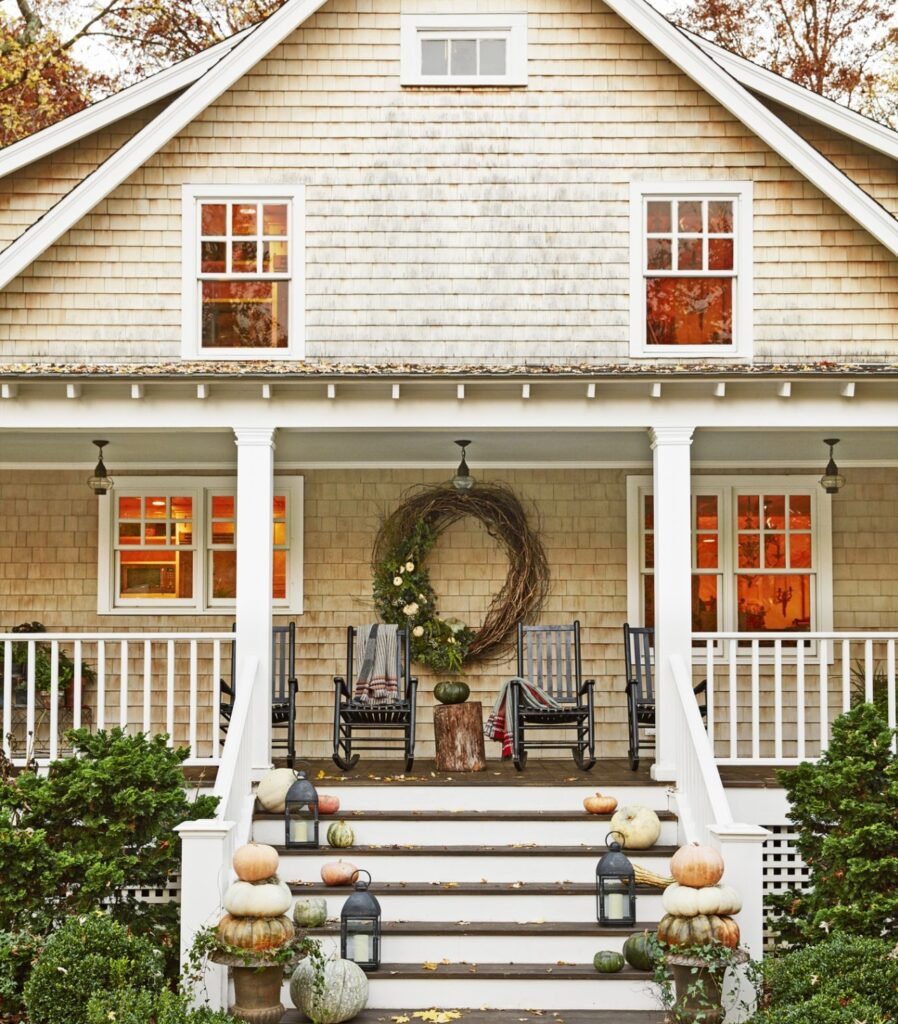 Also Read: 26 Front Porch Fall Decorating Ideas to Try in 2022
Go full-fall with cornstalks and pumpkins dotting your modern front porch to set the festive scene.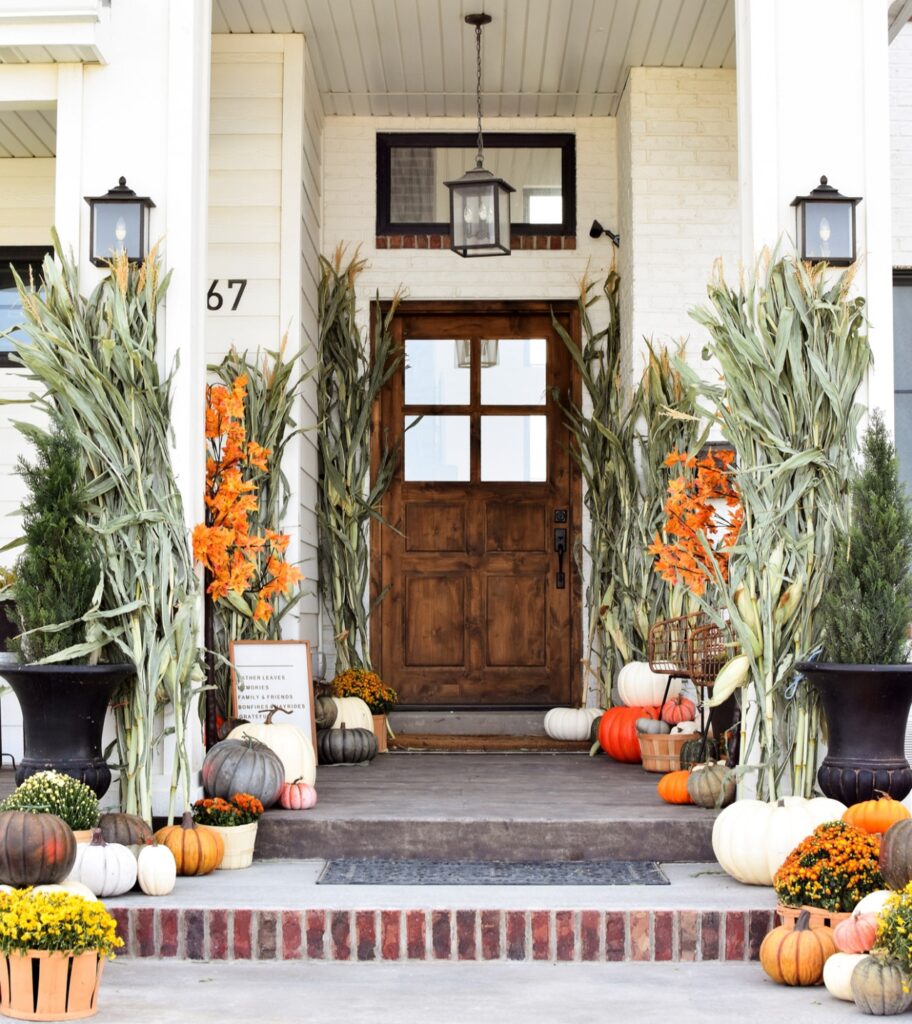 Pumpkin topiaries and leaf garland over the front door are the perfect choice for your fall decoration.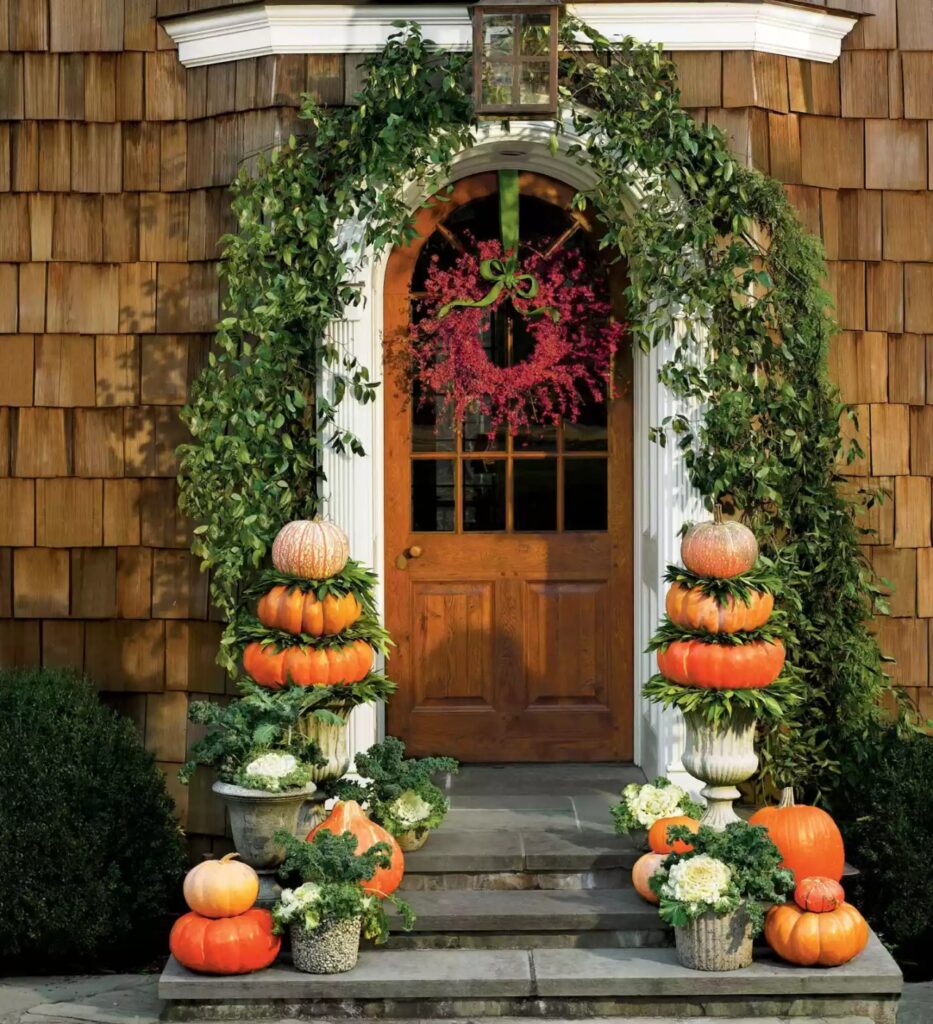 Fall foliage and gourds dot the seasonal decor of this porch in an extravagant yet elegant way.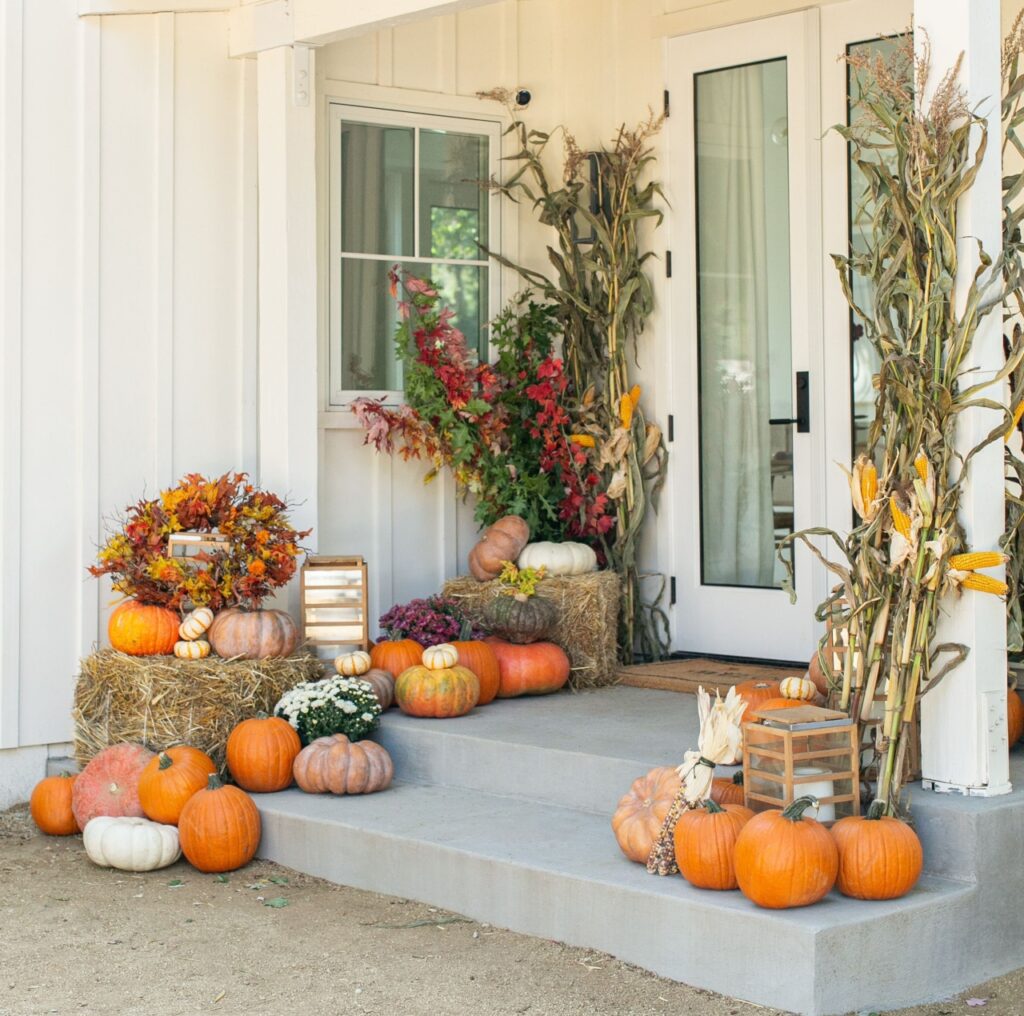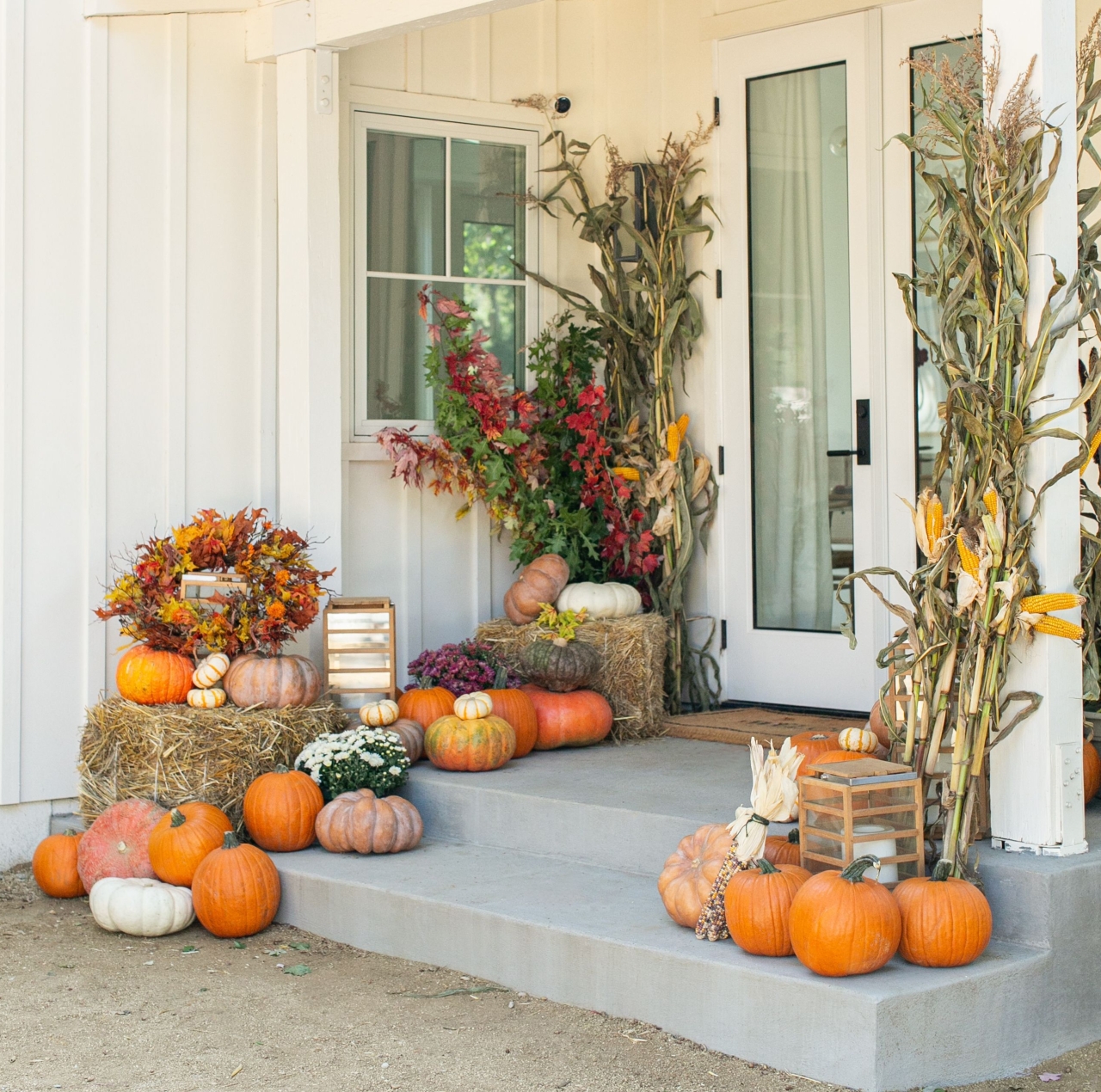 Backyard Fall Decorating Ideas
Have an al fresco meal out on the patio with seasonal vegetation decorating the space.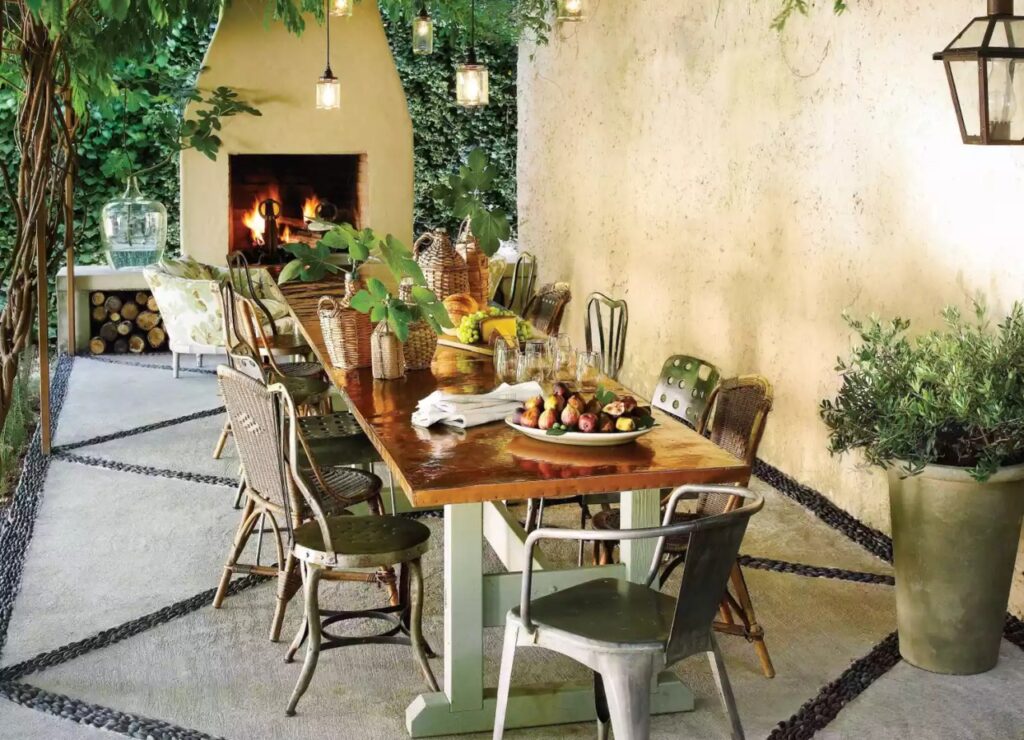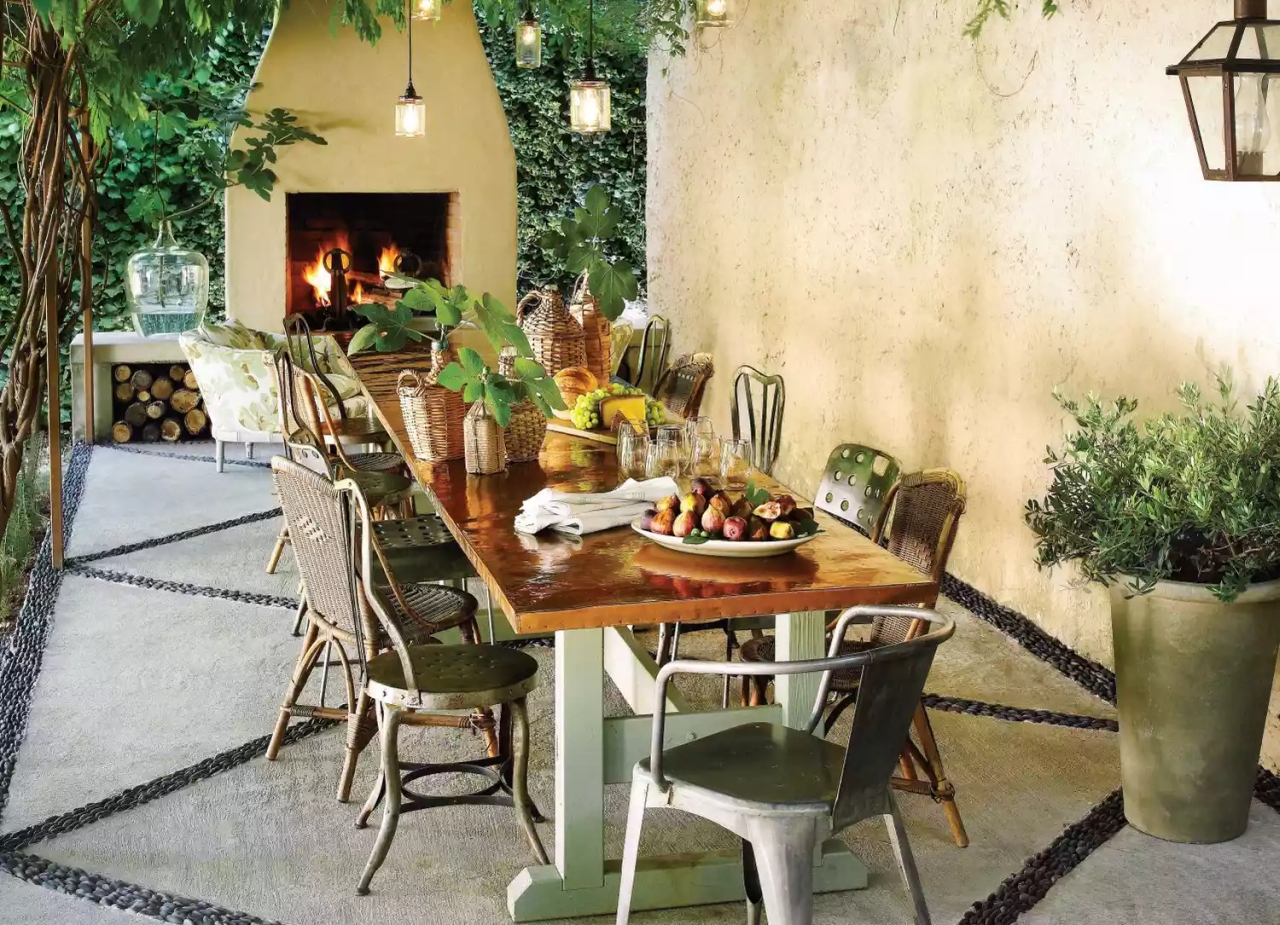 Get a fire going in the backyard and dine under the stars while fall fruits and foliage adorn the atmosphere.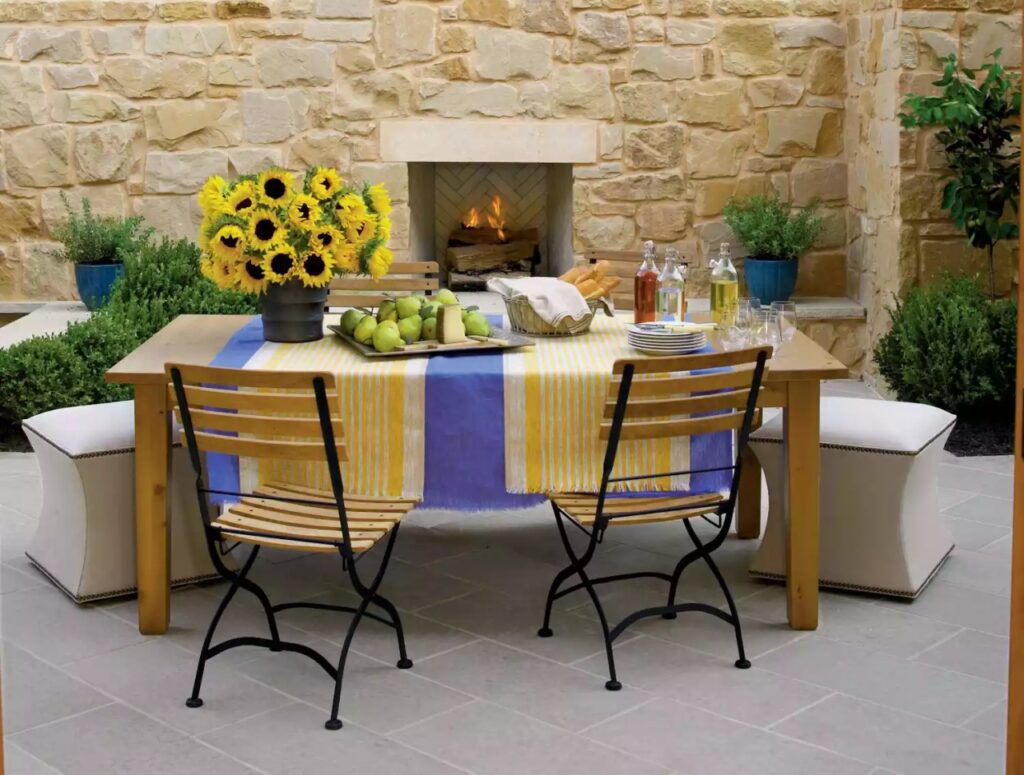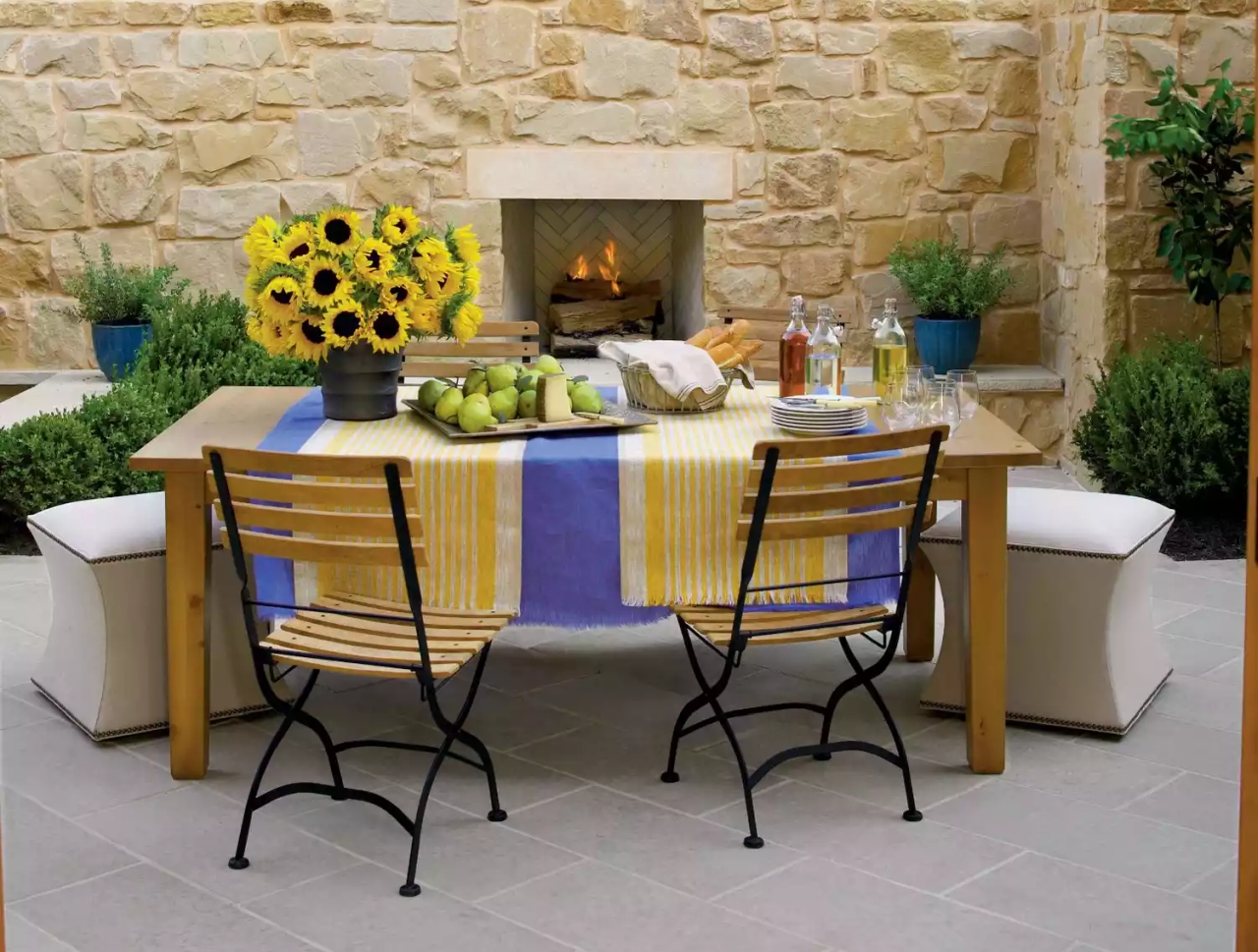 Also Read: Outdoor Fire Pit Designs to Get Ready for Fall
Employ chrysanthemums, lights, throw blankets, and a fire for your fall backyard decoration.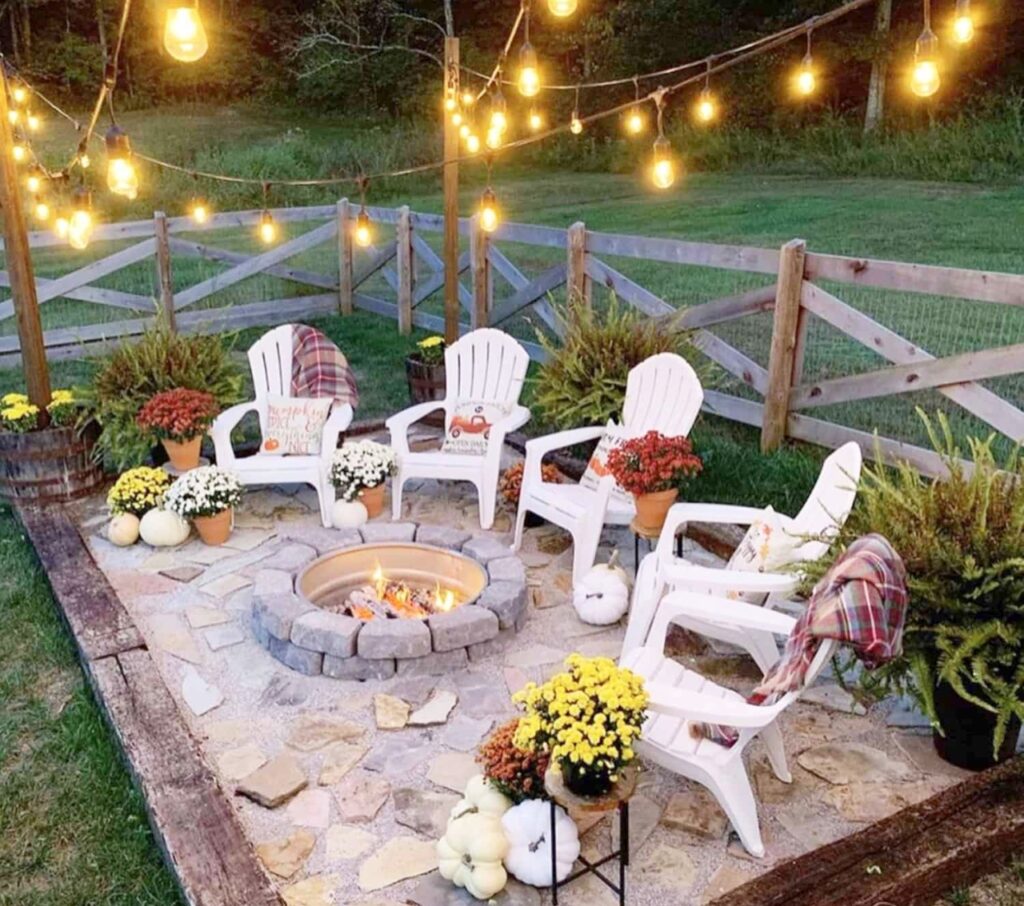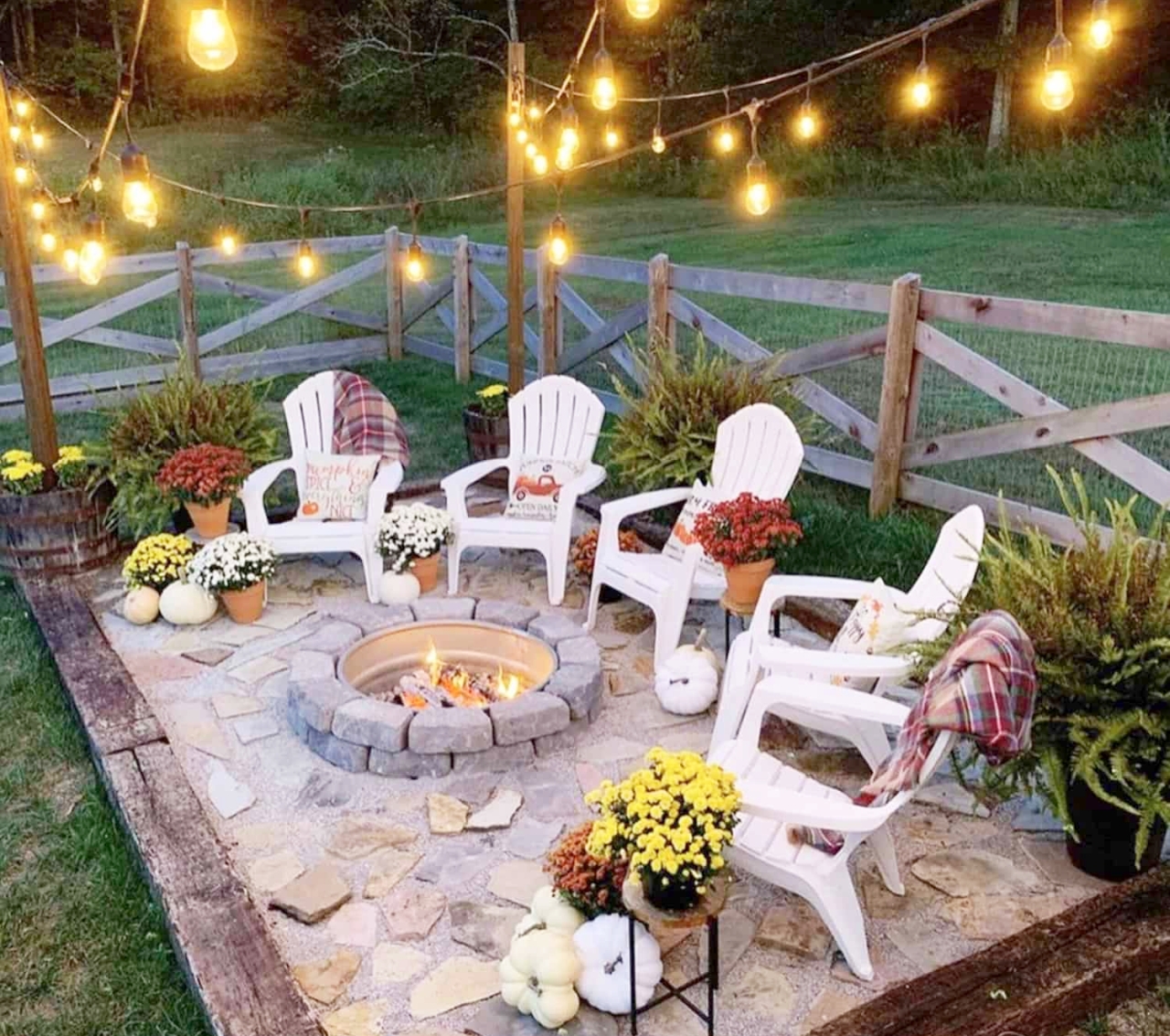 Throw pillows and throw blankets have an untapped potential when it comes to autumnal decor.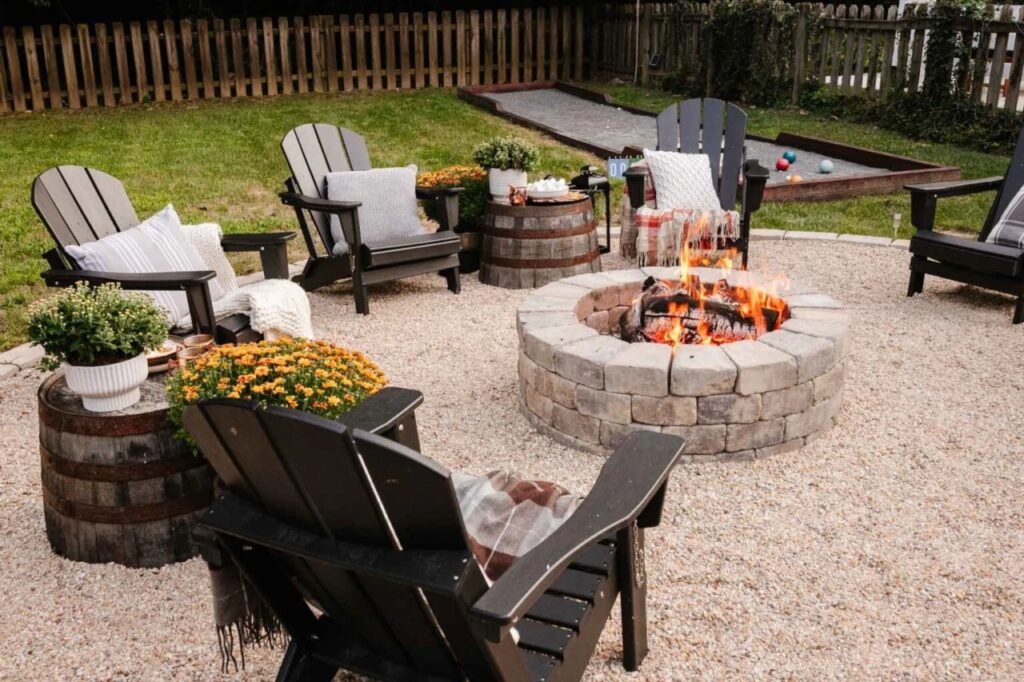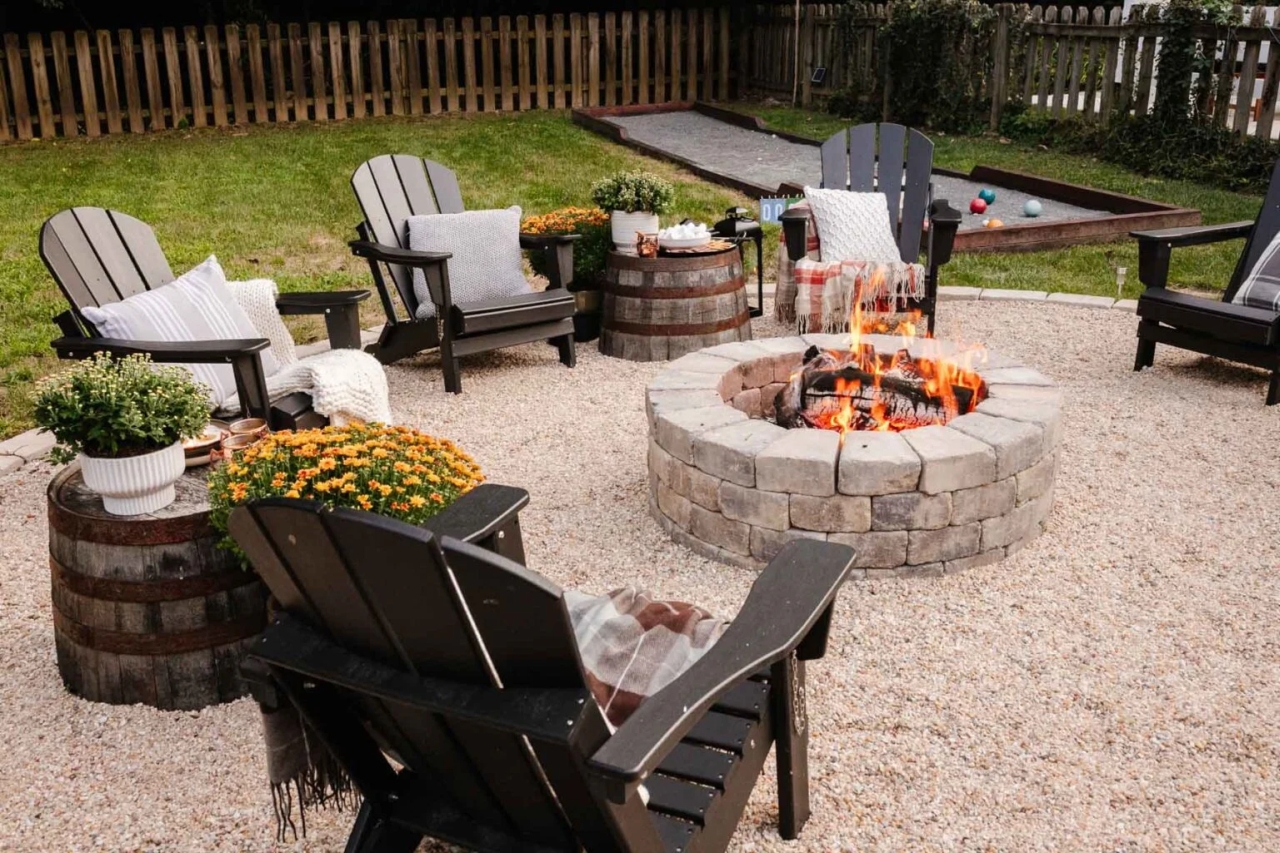 String lights, fall foliage, apples, and pumpkins are crucial for this backyard decor idea.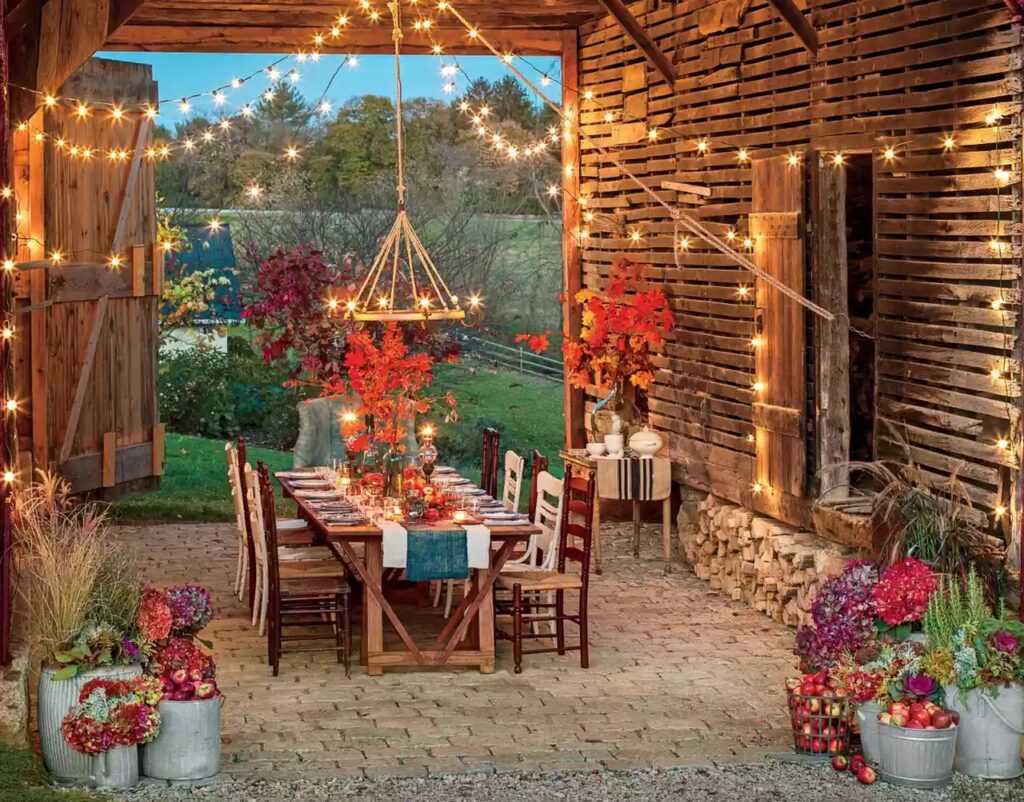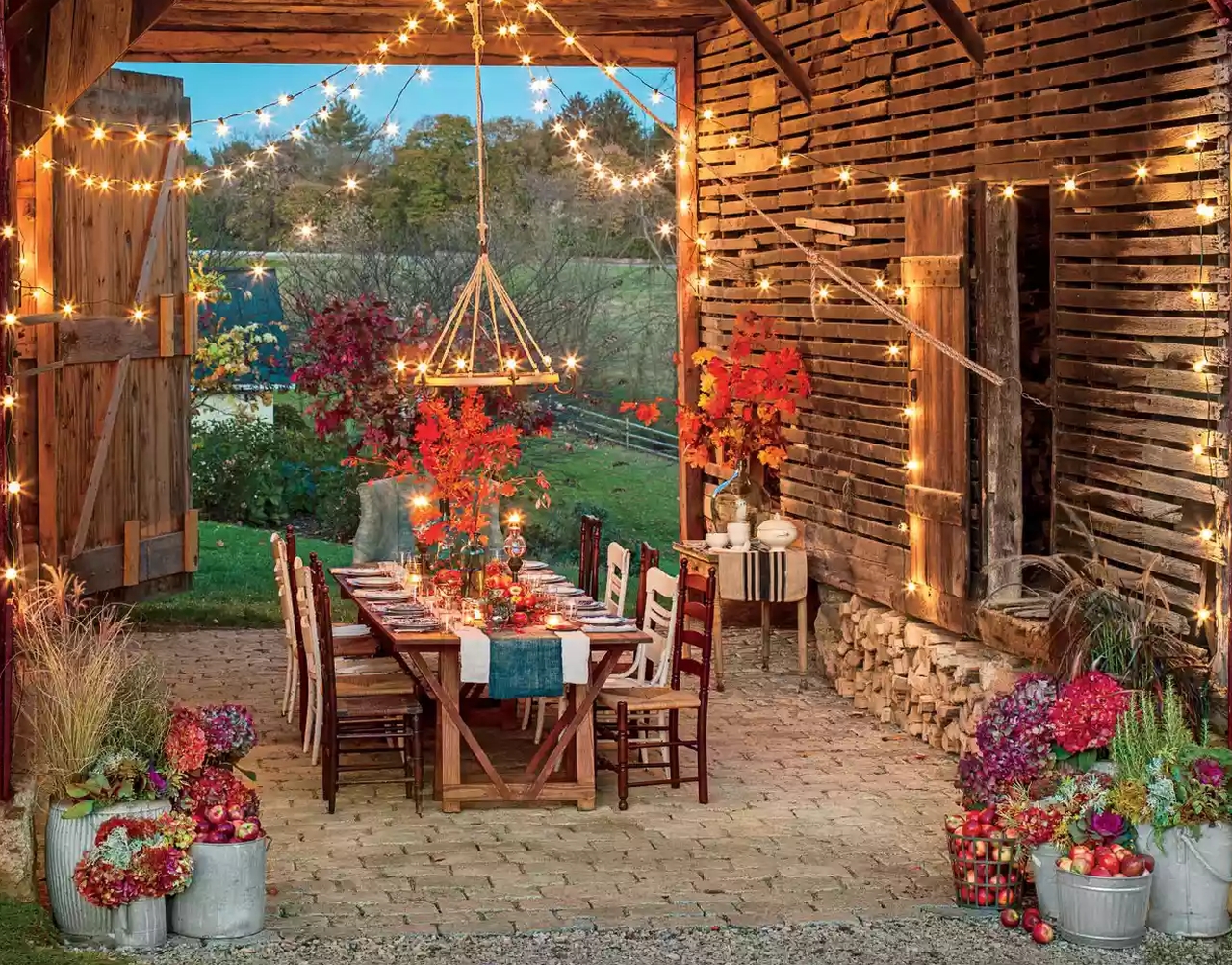 Fall Bathroom Decor Ideas
Hang a garland on the bathroom curtain rod to add a subtle touch of the season.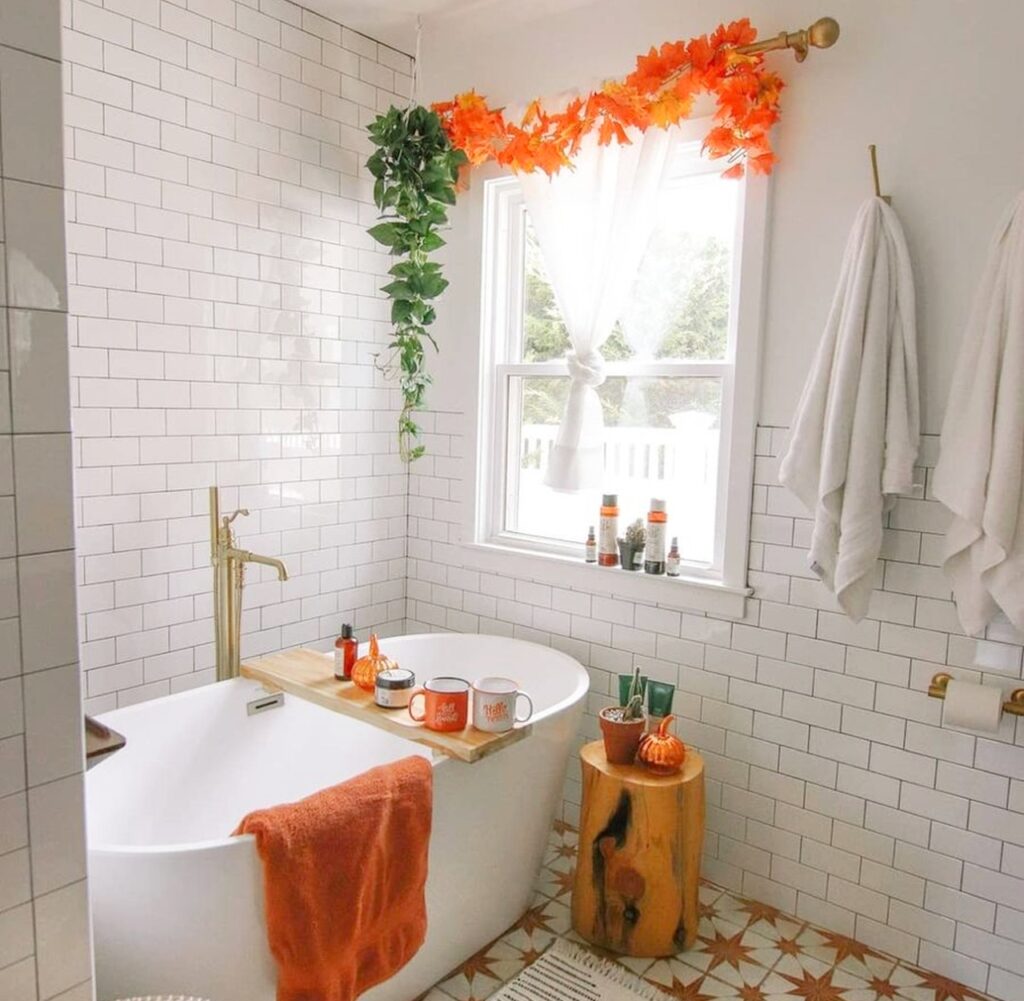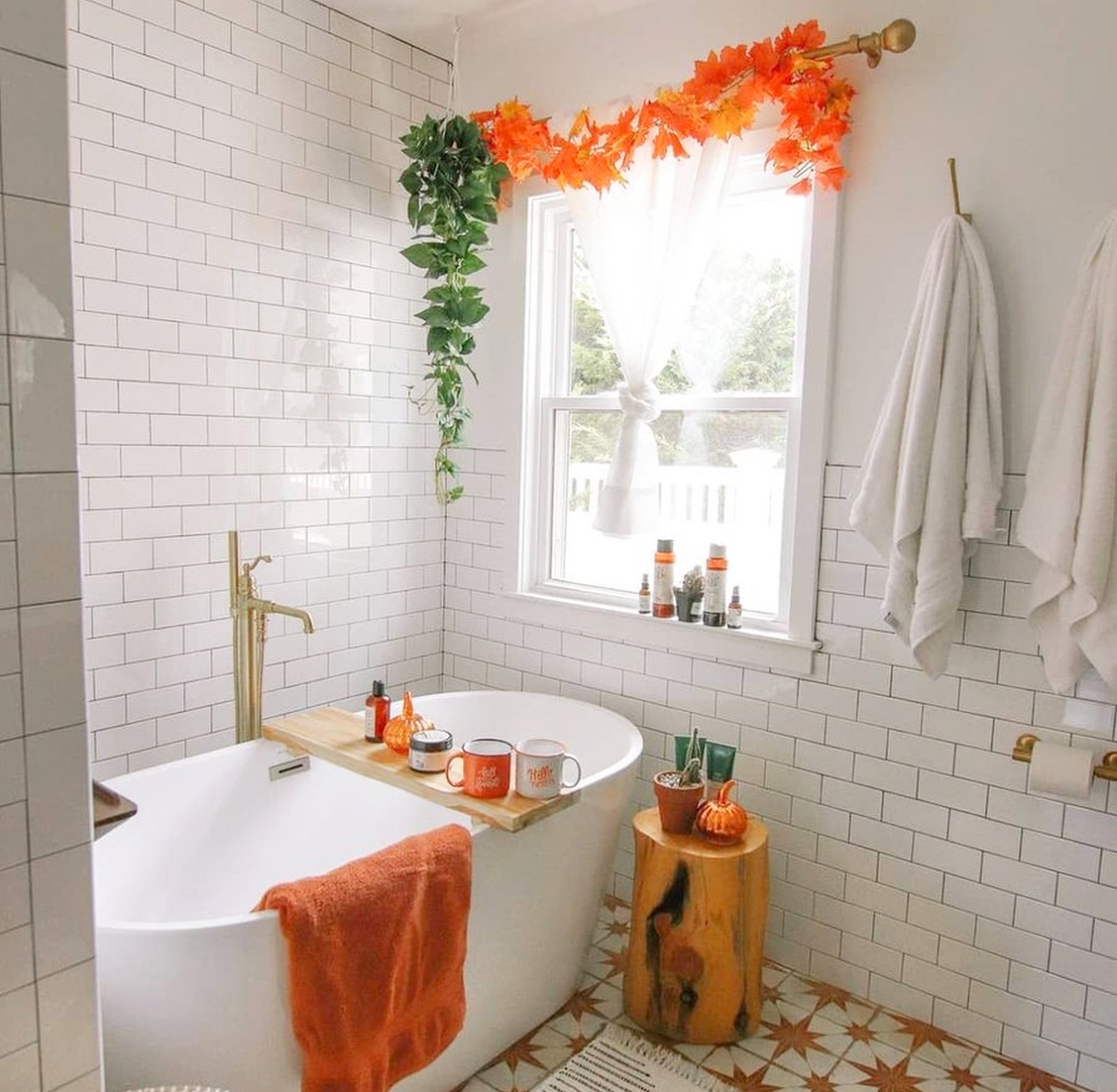 Set a vaseful of fall foliage on the bathroom vanity with a faux pumpkin.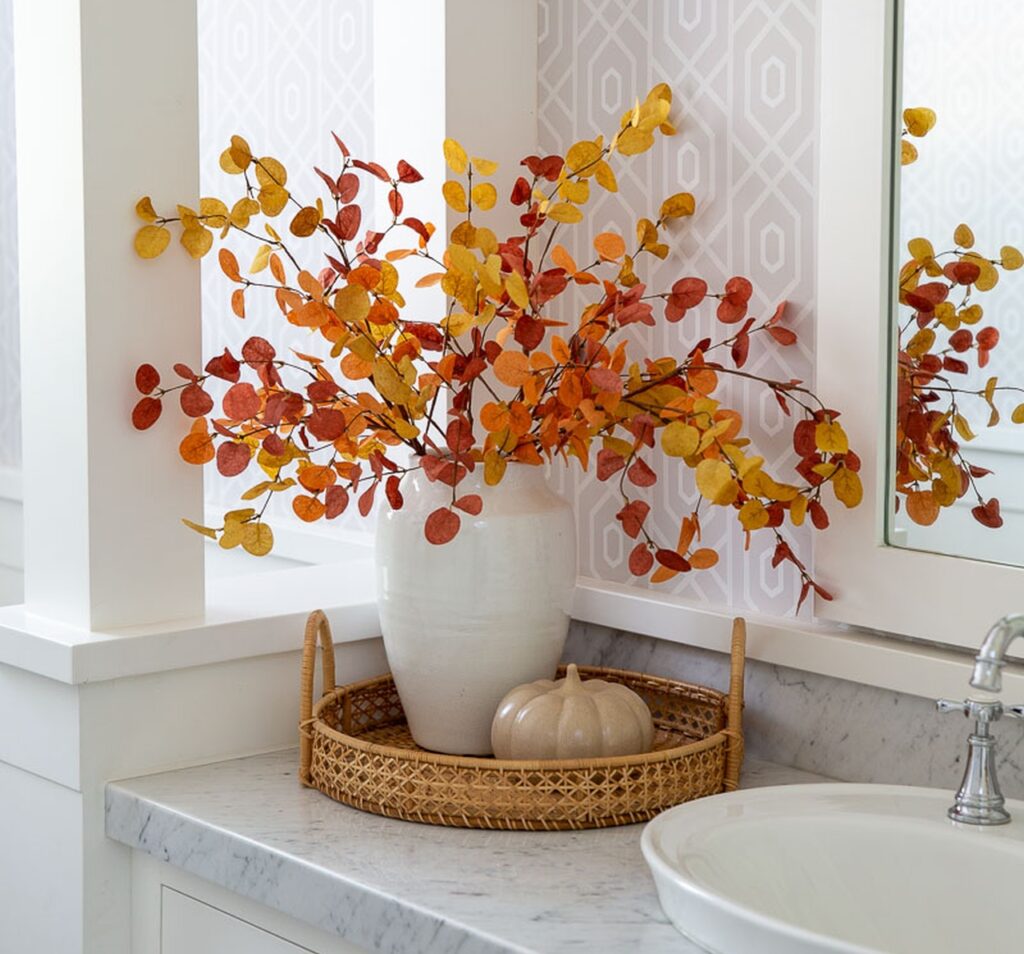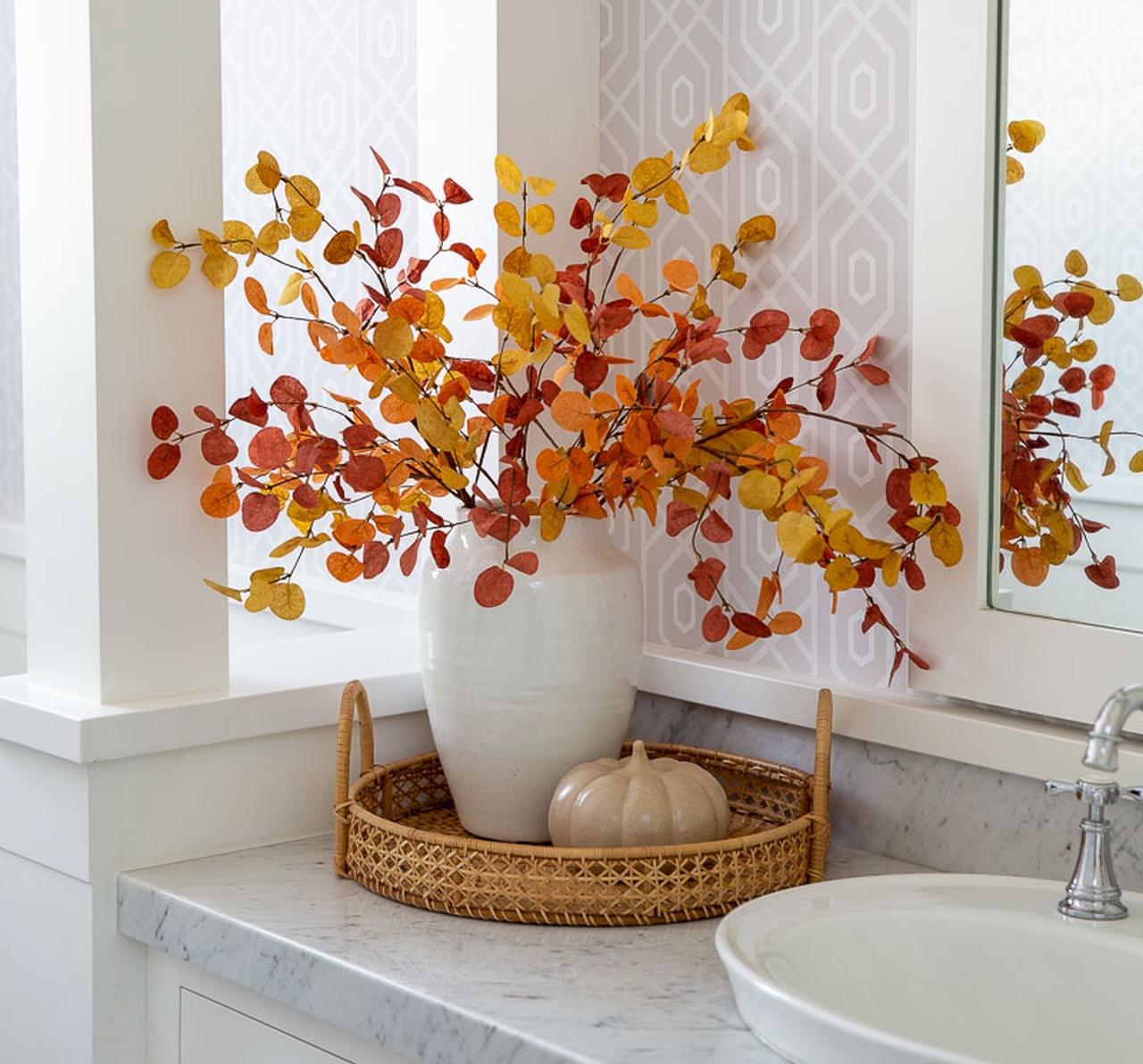 Faux pumpkins, candles, and hydrangeas set a relaxing mood in the bath space.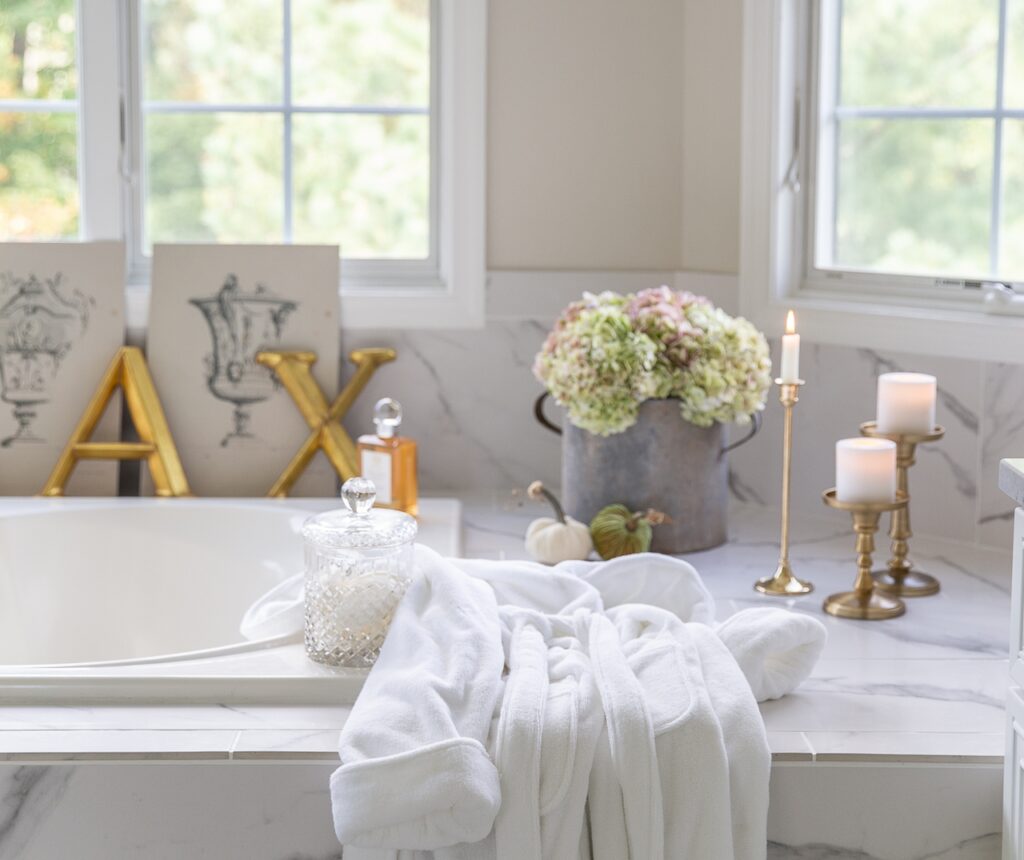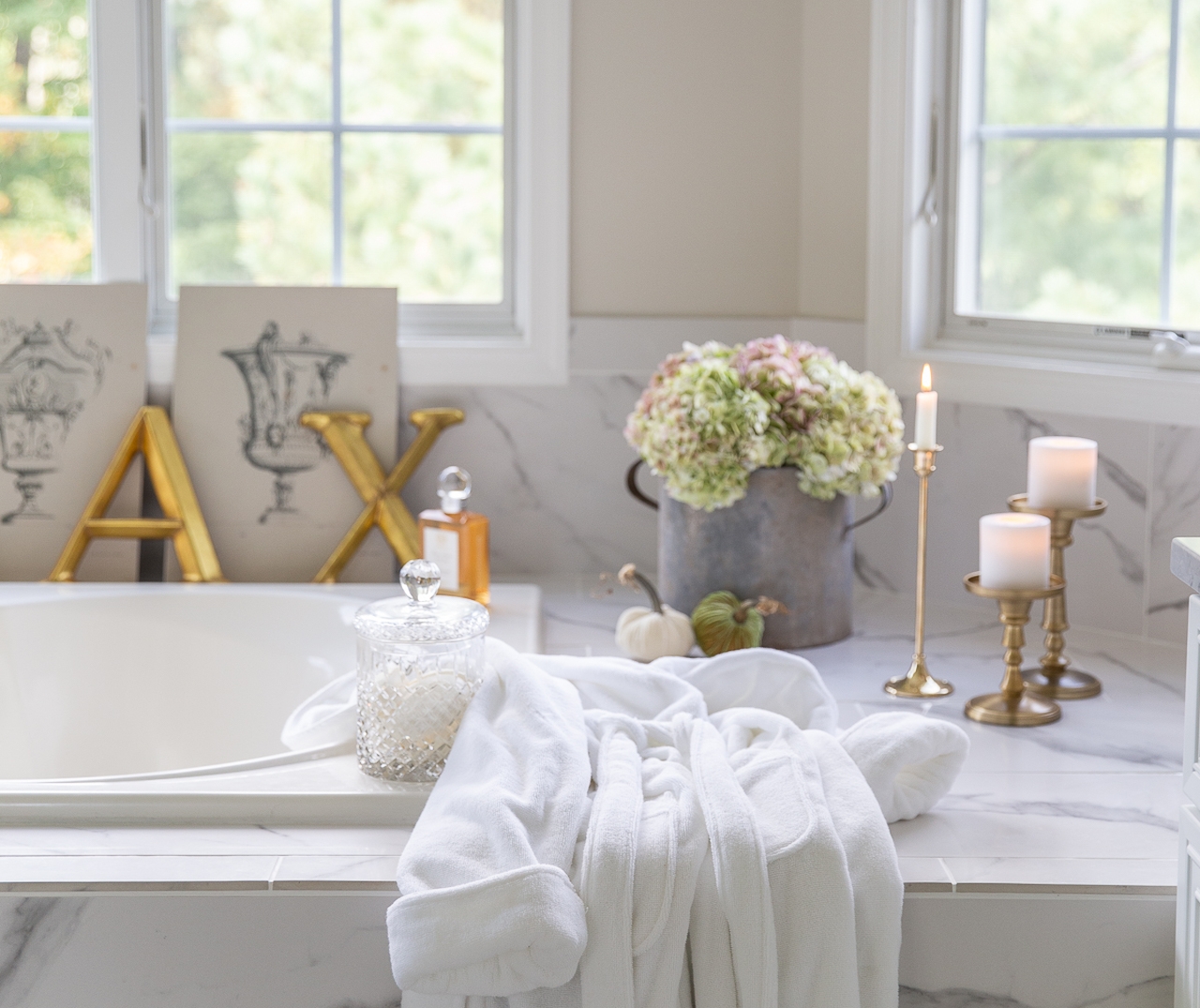 Don't forget to adorn the bathroom shelves with fall elements.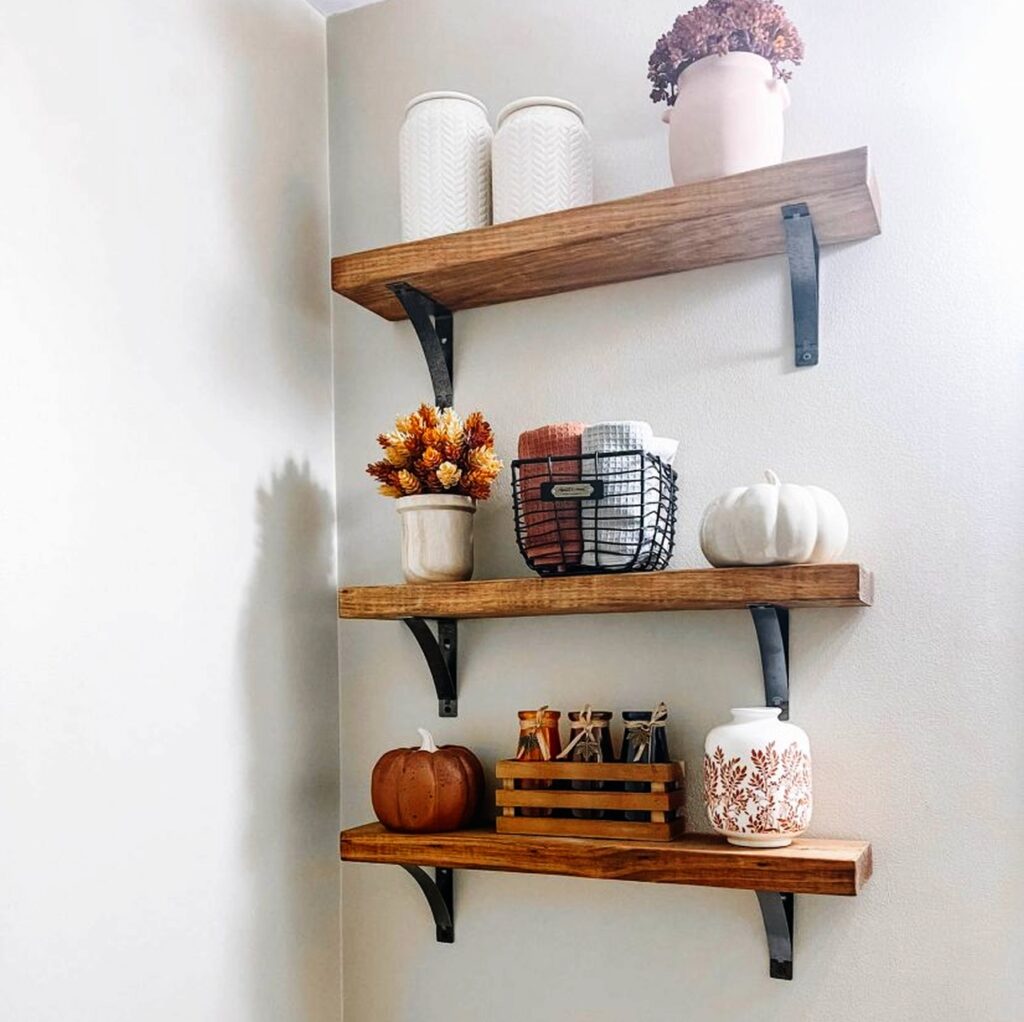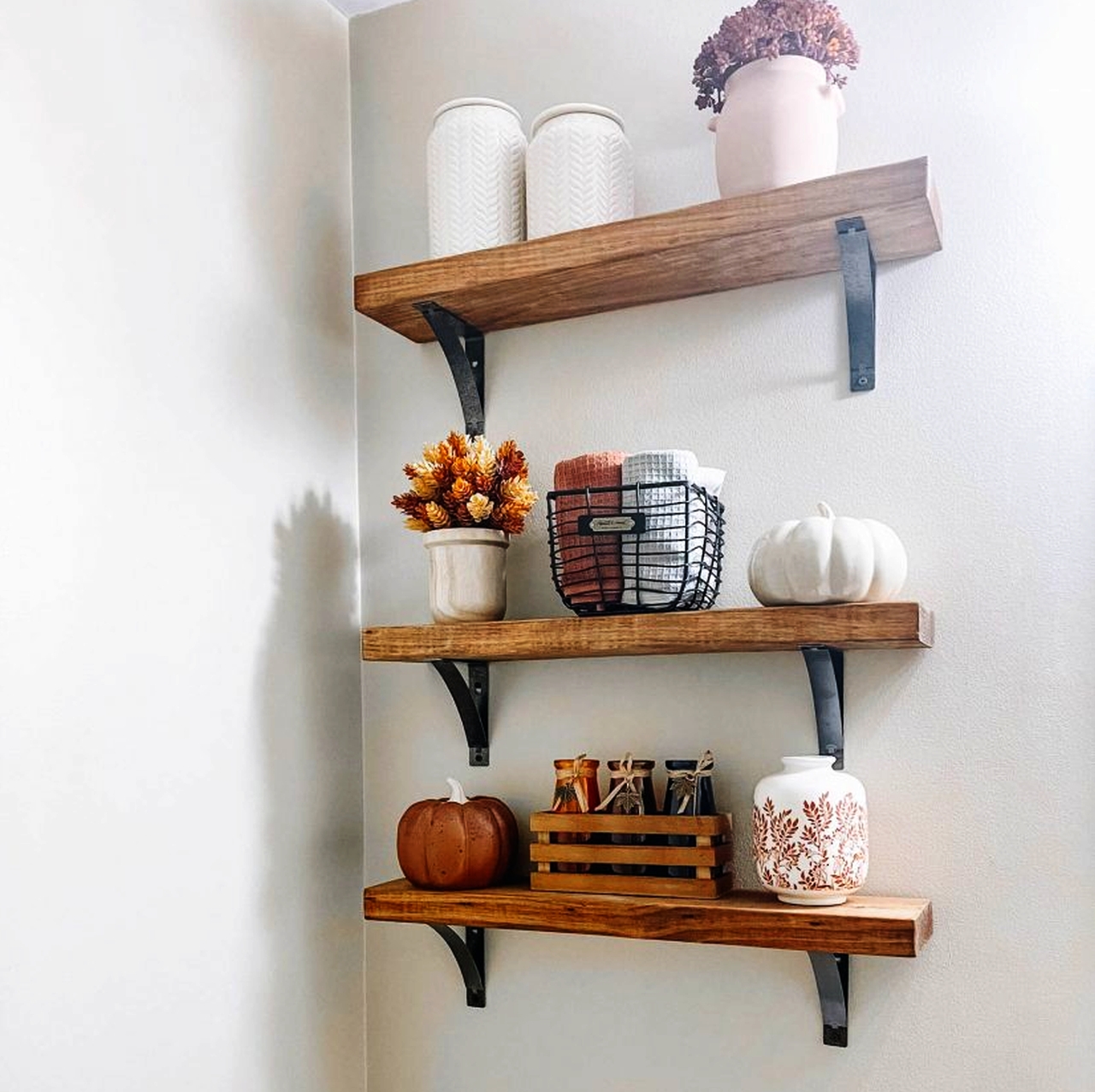 Faux fall leaves, flowers and faux pumpkins, and candles are the perfect way to enjoy a hot bath on a cold day.