Fall is here and it is time to deck up your home for the season and its lineup of holidays from Halloween and Thanksgiving to Christmas. People usually think that festive décor is just about the holiday, but you've got much to celebrate when the seasons change. There are numerous ways that can beautify your home in an aesthetic and cheerful way to rejoice in the bounties of nature and the colors of autumn. A myriad of fall home decorating tips for you to explore and get inspired by.
You have ample pumpkins, gourds, fall foliage, and pinecones at your disposal to help decorate your home for fall. You can mix and match these elements to decorate your home for the season's greetings.
Now, giving your house a seasonal makeover is a huge undertaking and can be overwhelming. Fret not, Here are a handful of fall decorating tips that'll transform the space into a warm, cozy retreat as the wind turns chilly.
When to start decorating for fall?
Although many people start transitioning out summer décor in September, it is totally up to your individual preference on when you start decorating for fall. Labor Day has been considered an arbitrary deadline to make the transference for its informal status as the last day of summer.
You can opt to decorate your home in seasonal offerings as the holiday season begins, starting with Halloween, closely followed by Thanksgiving and Christmas. People begin to bring the brown, earthy, and neutral hues of fall as the temperatures turn cool.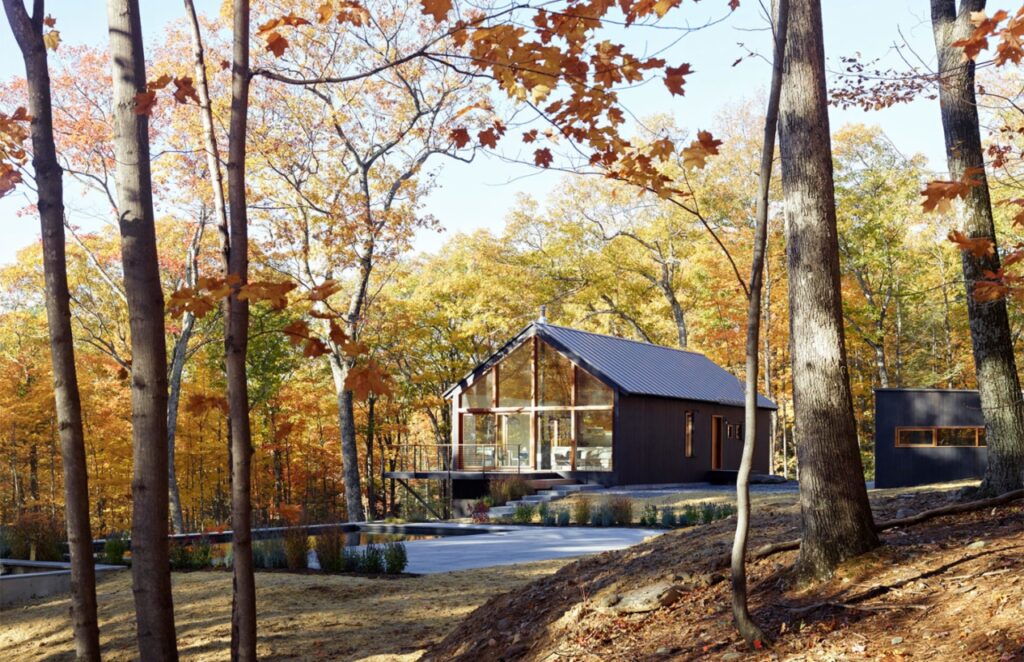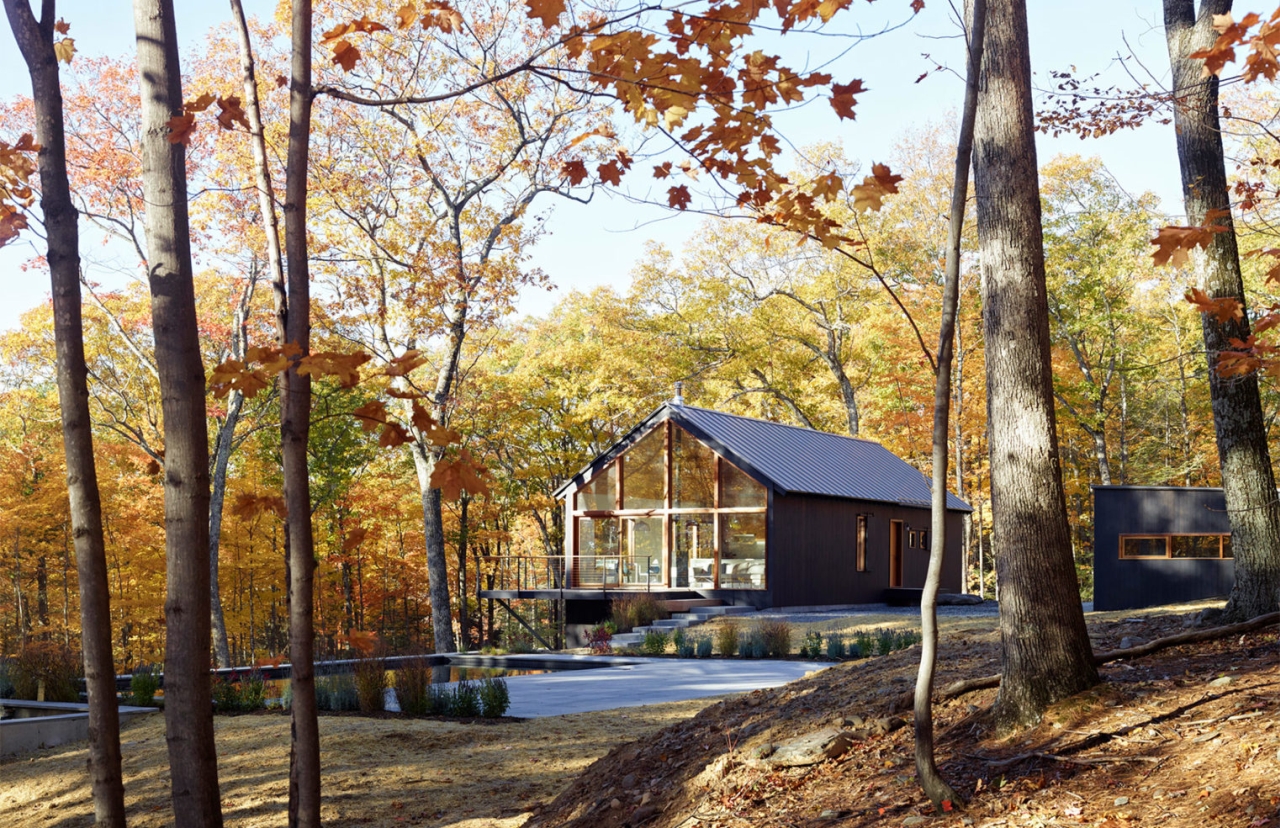 Giving your home an autumnal makeover can last you through the entire festive season. As it is more than blankets and sweaters, the fall home décor process needs meticulous consideration, carefully picked décor items, and strategic placements.
Let's read on what are the most common and popular fall decorations.
Common fall decor elements
For a fall-ready home atmosphere, you must find inspiration for every room. You can go for DIYs for wreath designs, kitchen, bedroom, and living room décor ideas, or you can buy things. But before doing all that work, you must know the most common yet most popular decoration items that fill the air with fall.
Here are the five elements you should include in your fall home decorations.
Decorative Gourds
Pumpkins are the star of the season. But there is a wide variety of differently-shaped gourds in the autumnal color palette that can be used to ready your home for the sweater weather. These colorful gourds ooze the essence of the fall season.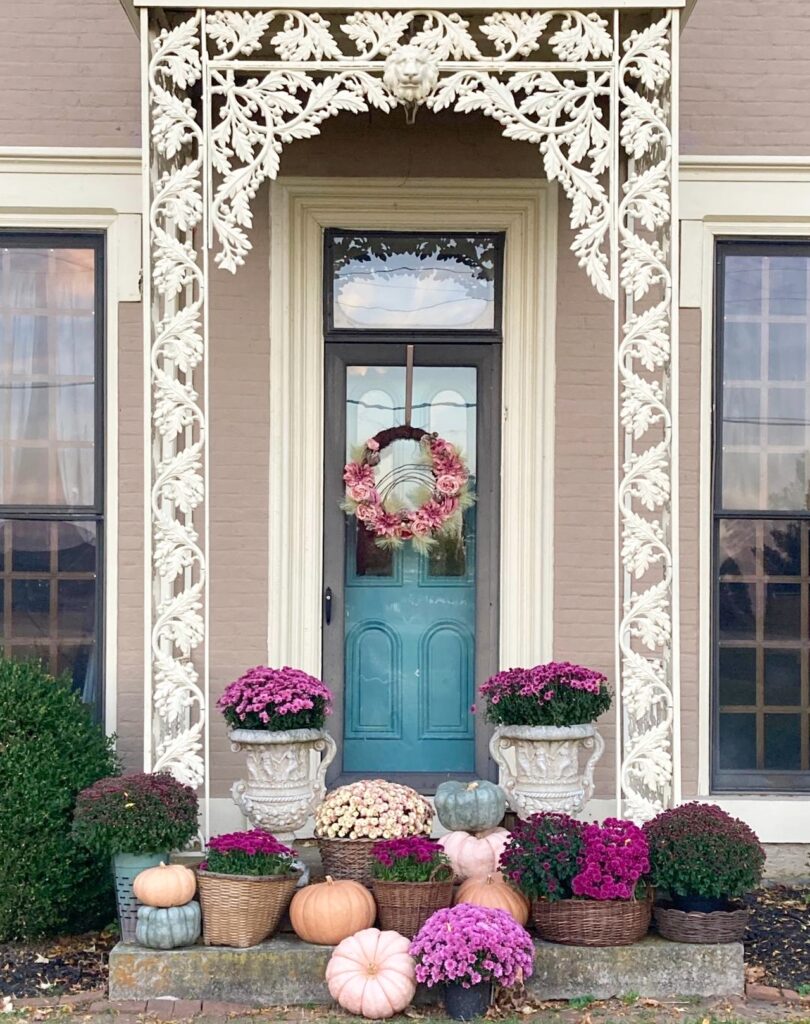 They are often used on the front porch decoration for the season, pumpkins carved in scary Halloween themes or goofy decorative designs, and stacked in a playful manner to create an inviting space both indoors and outdoors. You can employ artificial or real squashes throughout the house for a festive fall.
Hang a Wreath
Wreaths are the welcoming touch every house needs with the arrival of the fall. The season is all about warm colors, harvested earthy materials, and rich aromas of the natural and culinary world. A fall wreath is the best confluence of these intoxicating and visually appealing elements. These loops of happiness will let your guests know just how happy you are to welcome them. You can hang them on windows, doors, or any empty wall that needs sprucing up.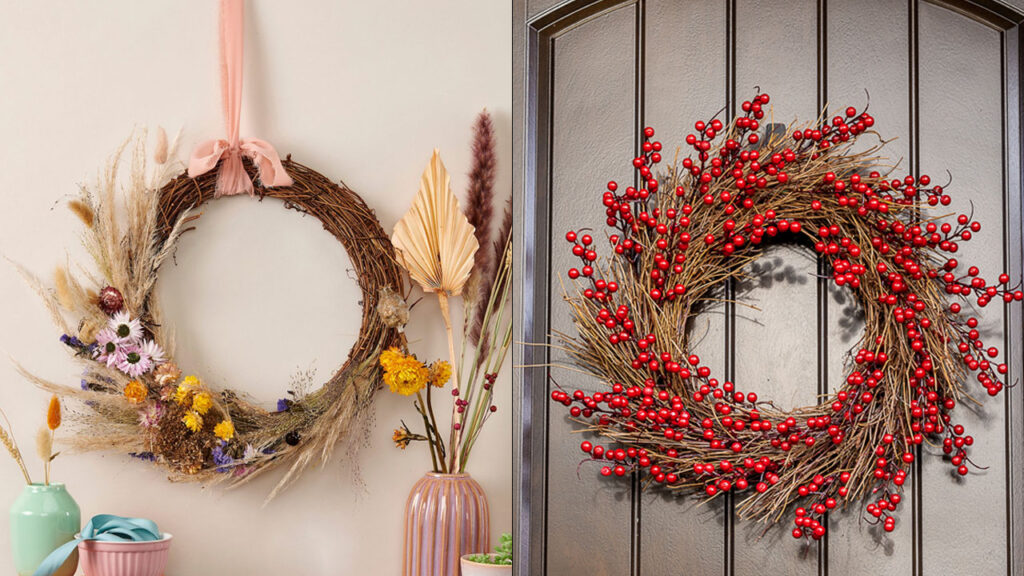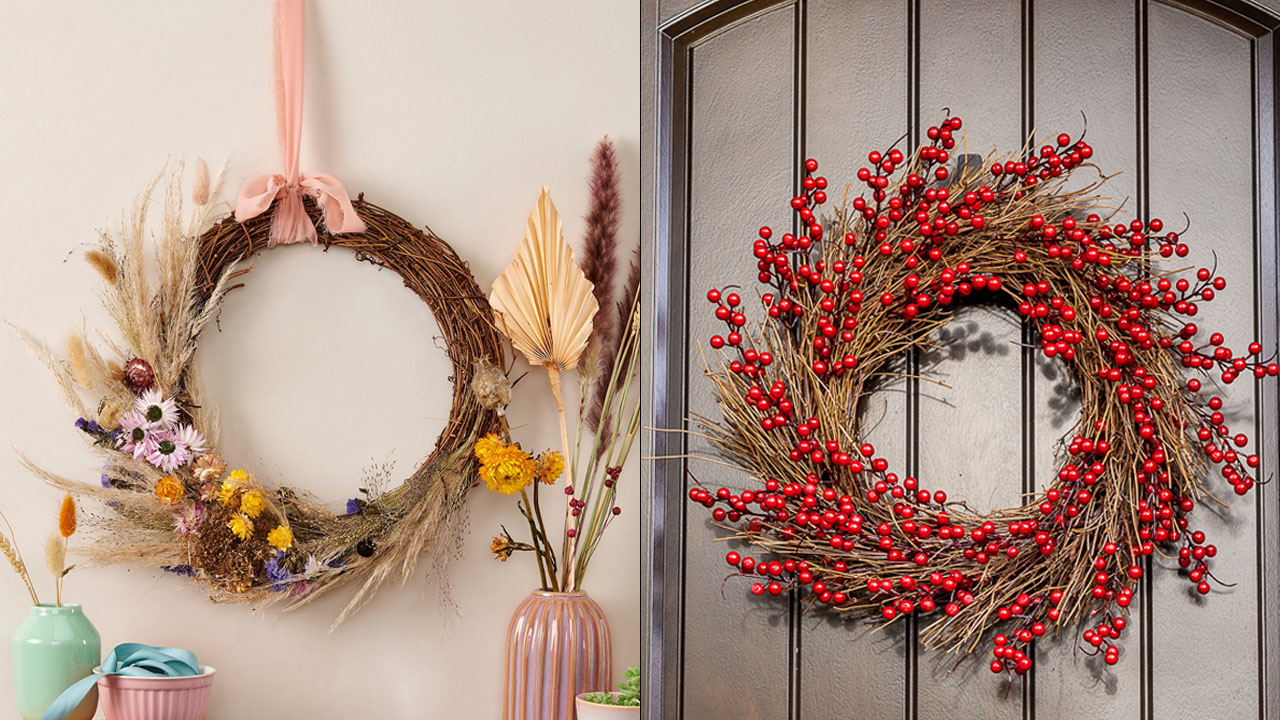 Also Read: 40 No-Carve Pumpkin Decorating Ideas for Halloween, Fall
Fall Foliage
The vibrancy, the texture, and the immense possibility of countless configurations to use fall foliage in home decoration are simply mesmerizing. The colorful leaves, numerous gourds, and stunning grass blades can elevate your interior layout instantly.
You can color fall foliage in the desired palette or use them in their natural shade to evoke the festive spirit and bring a cozy, welcoming vibe to snuggle in the sweater weather. You can carve gourds, make garlands, create fall wreaths, stack pumpkins around the house, and use greenery or cornstalks to celebrate the bounties of nature.
Scented Candles
Fall is a favorite season for many. But if you want to avoid the chill in the air, you can still revel in the scents of autumn. The key: candles infused with fall fragrances. There are tons of candles with the coziest, most inviting, and best-smelling aromas to help you do just that.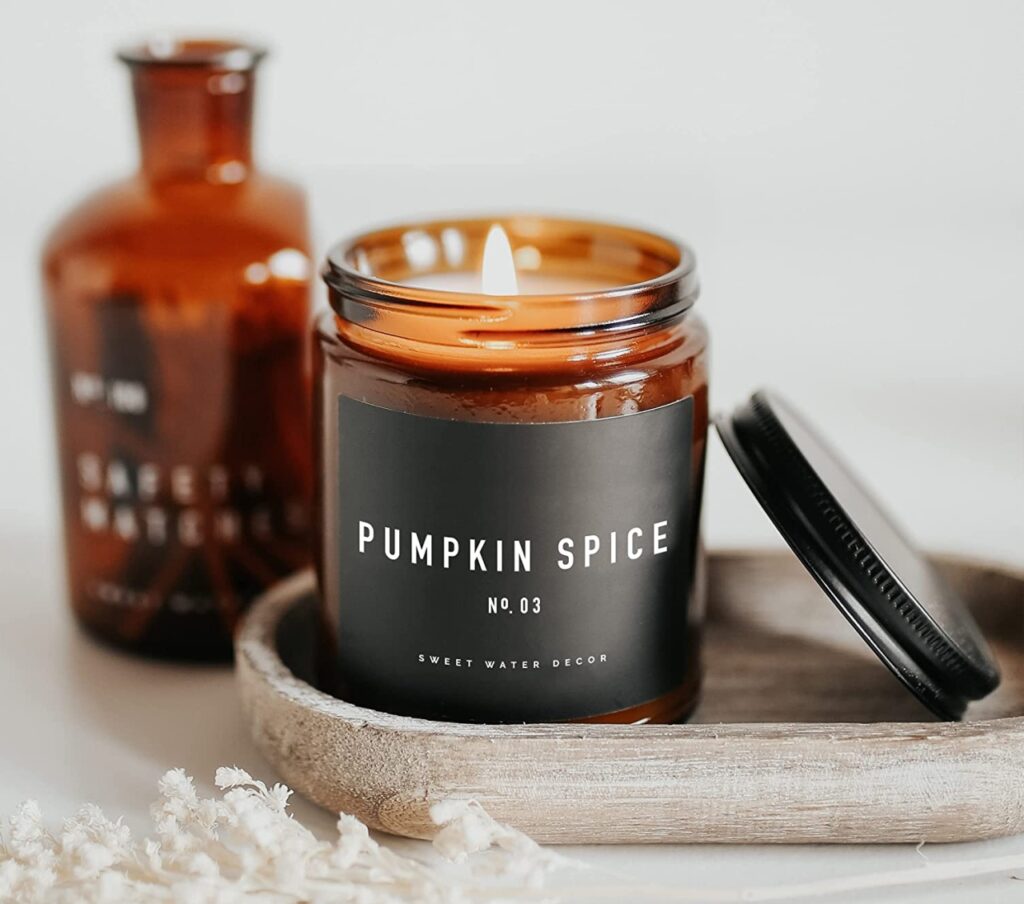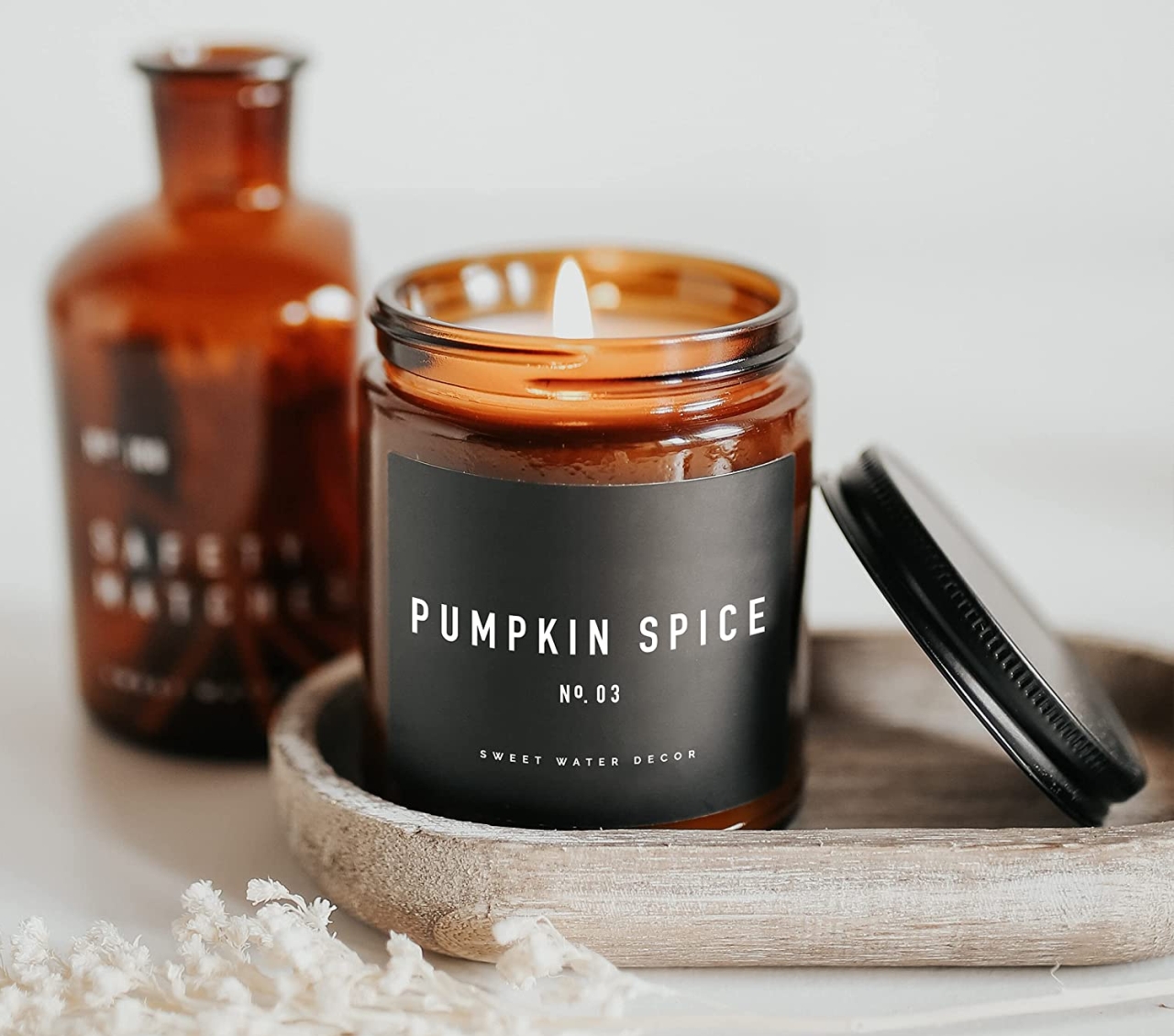 Some of these scented candles will last all season long, while others will put on a stylish display during your festive decorations, be it Halloween, Thanksgiving, or Christmas. They also help in creating incredible seasonal decorations.
Also Read: Intoxicating Pumpkin-Scented Candles to Enjoy This Festive Season
Flowery Displays
Bouquets of flowers are one of the most common and popular décor items for autumn. Imagine bright-colored pots of chrysanthemums dotting your interior space. Sounds incredibly wonderful, doesn't it? You can include the muted hues of several fall flowers like mums, hydrangeas, magnolias, and sunflowers to spruce up the seasonal decoration.
Fall favorite colors such as rusty yellows and oranges are especially desirable picks. The inclusion of fall foliage like acorns and pinecones in your floral arrangements.
Throw Pillows and Blankets
Textural, hefty, and warm blankets are a staple in both décor and comfort in autumn months when the air turns chilly. People have been using muted plaid patterned or strong rusty color blankets with bold textures that work impeccably with a fall color palette.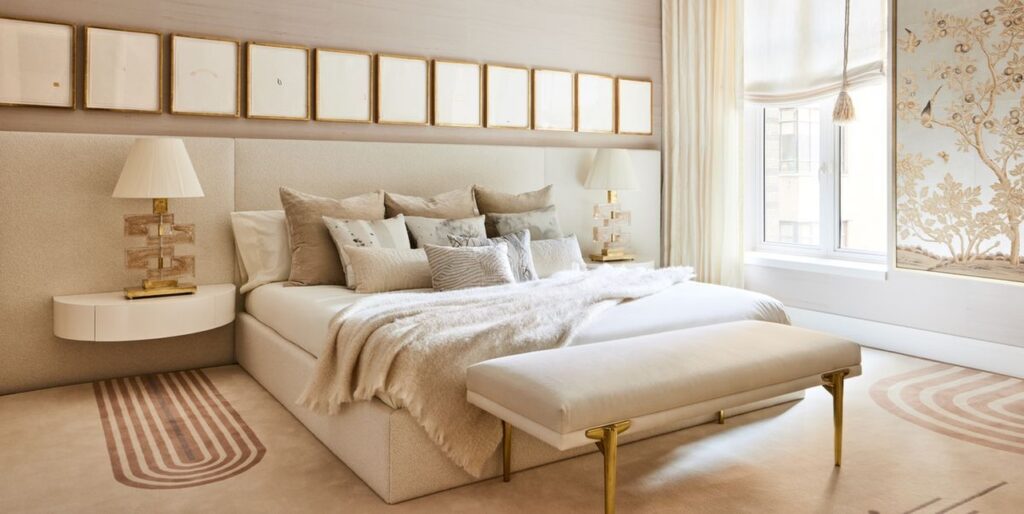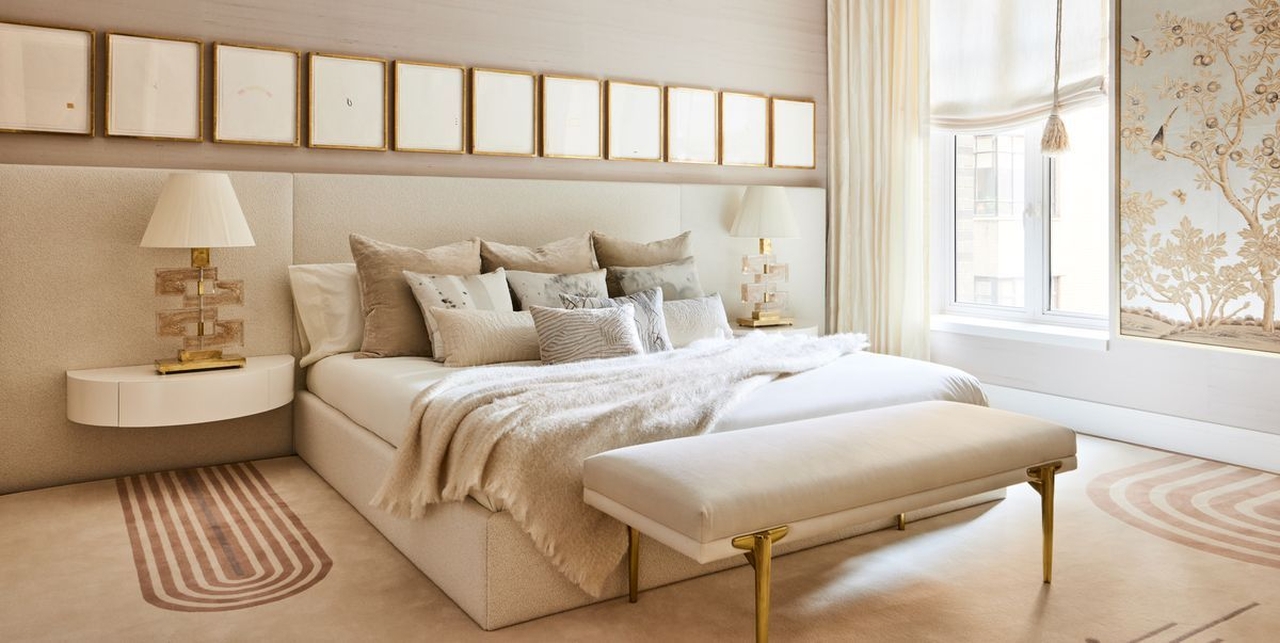 Similarly, throw cushions and pillows are an unavoidable cozy item your fall décor needs to create a warm atmosphere. Just stick to the color scheme of the season and get throw blankets and pillows with an old-fashioned, rustic element through knitting or embroidered fabrics.
Also Read: Add Halloween Flavor to Cushions and Throw Pillows
Fall home decorating tips
For a fun and simple process, you must stick to a few rules and observe a few fall decorating tips for a smooth possible. Let's get to it then.
Interchangeable Décor
Buying different décor items for every season and holiday will not only drain your pockets but fill your home with a lot of waste projects. Instead of doing that, balance extensive seasonal décor with interchangeable festive decorations. For example, you can use painted pumpkins and decorative gourds that will last you through Halloween and Thanksgiving, rather than carving out jack-o'-lanterns and using scary décor.
Get Creative
DIY projects may seem daunting to some, but there are many crafty people out there who make their own decorations for seasonal and festive décor. Don't splurge on buying faux pumpkins, wreaths, and garlands, but craft your own. You can use twine and foraged leaves to make the wreath and smear old plates with fall patterns and imagery. You can invest in blankets and pillows that infuse autumnal colors.
Fall Color Palette
Autumn is a season of breathtaking colors and includes everything from burnt orange and bright yellow to dark and light browns. The best tip to flawlessly decorate your home for fall is to use the fall color palette. The fall foliage also encompasses a neutral color palette. You must utilize the beauty and look of crisp autumn leaves in various decorative instances.
Attention to Detail
When decorating for a particular season, you must pay special attention to detail. Try and touch up every corner and element in each room to create a warm and inviting space. This way, you will rejoice in the beauty and offerings of the season. Employ scentscaping to evoke specific feelings in certain spaces such as bedrooms or bathrooms. Do not forget the kitchen, your outdoors, and the living room.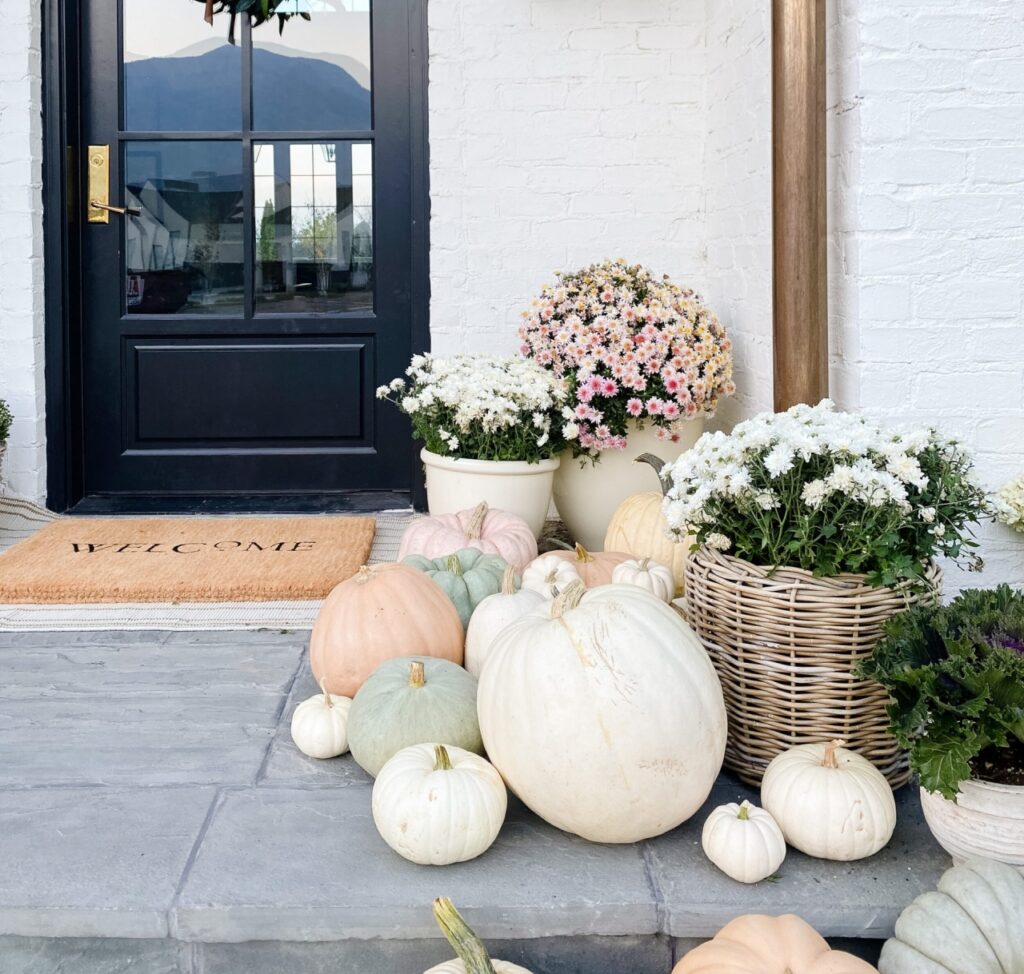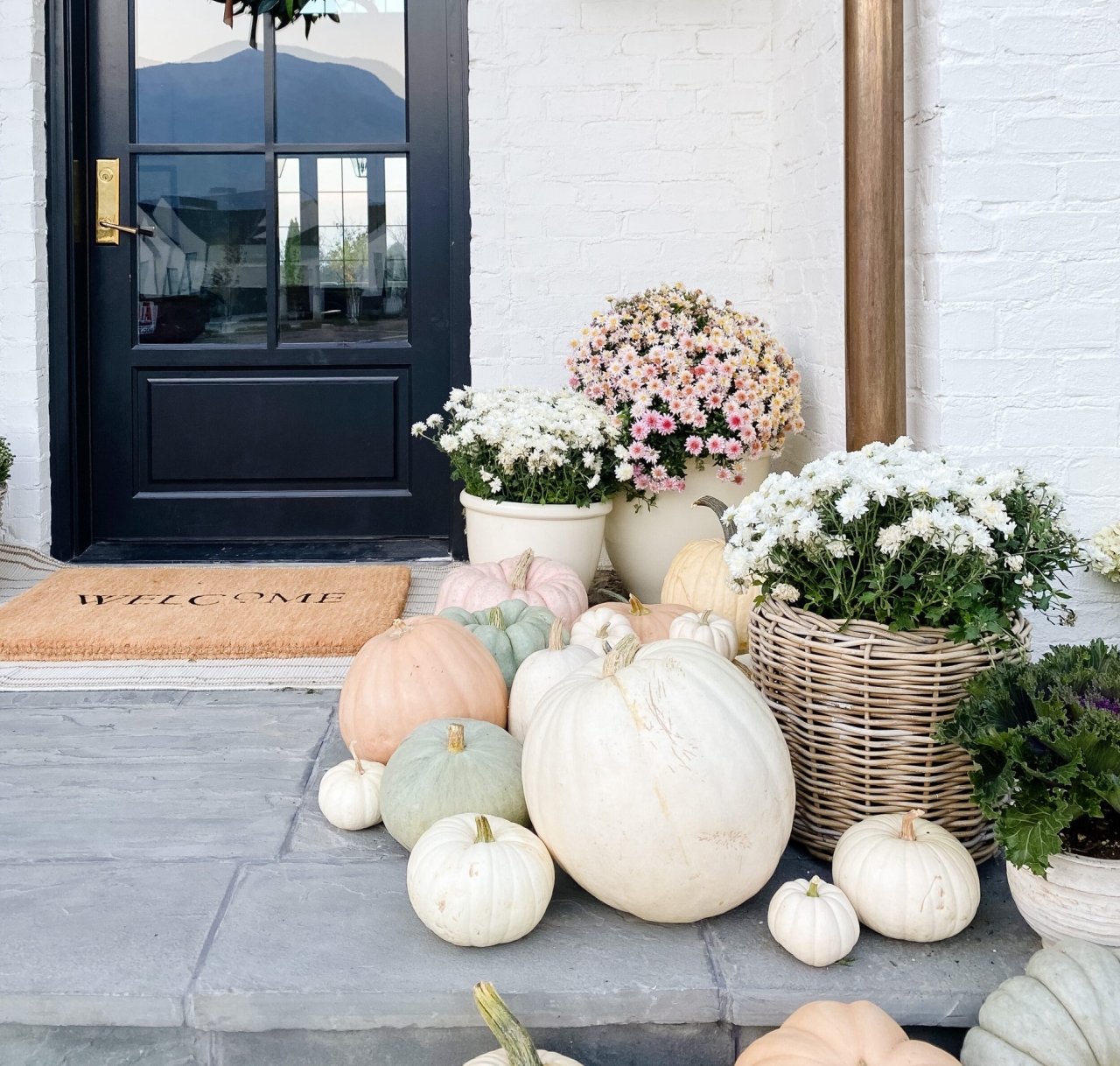 Plants and Centerpieces
Adding seasonal plants and centerpieces will elevate the aesthetic ambiance of your space. Creative use of mums, pumpkins, gourds, hay, and cornstalks will help you blend style and function for your fall décor. For instance, you can paint your house number on a pumpkin to exhibit proudly on the front porch. As there is an abundance of new seasonal plants, you can use them in various configurations as centerpieces.
Don't Forget the Fireplace
The fireplace becomes the center of attention as soon as the temperature outside drops. You need to refocus your furniture toward the fireplace if you have rearranged it during the summer. While you need to prepare the fireplace for fall and winter, you also need to touch it up with a few decorative elements as it is more than a mere hearth.