John Muir has very beautifully quoted the importance of nature, "Keep close to Nature's heart… and break clear away, once in a while, and climb a mountain or spend a week in the woods. Wash your spirit clean". The (f)route pod, a fig-shaped gazebo, designed by Giant Grass nurtures your desires to stay linked with nature.
Giant Grass, a design house run by the husband-wife duo of Mittul and Munir Vahanvati, believes in encouraging the use of bamboo as high performing, low cost and ecologically sustainable material for the small-scale building industry. The pod (f)route is made of bamboo, designed in such a manner that it can be used for lodging, as studio space and for meditation or as a gazebo at the backyard of your house for a private wedding or birthday party.
The pod is a semi-permanent, octagonal-shaped with 3m diameter and 2.4m maximum internal height. The pod-like structure provides ample room and head clearance. It comes with two adjustable flaps offering a comprehensible view of the nature around you. It is supplemented with a raised timber deck, to provide seating space in the outdoors. The deck acts as a portal between nature and the tent also making the Pod easy to transport.
Also Read: Mark These World's Most Unique Hotels on Your Bucket List
(f)route can easily accommodate two people/bedding and other essentials, making it a perfect getaway with your partner. The poles are made of bamboo with metal clips to join the sections; the outer cover is made of waterproof, recycled billboard canvas giving it durability and stability. According to the designers, the pod can be easily assembled by two people within 45 minutes.
The new design and shape can be a great outdoor product for the companies associated with eco- tourism.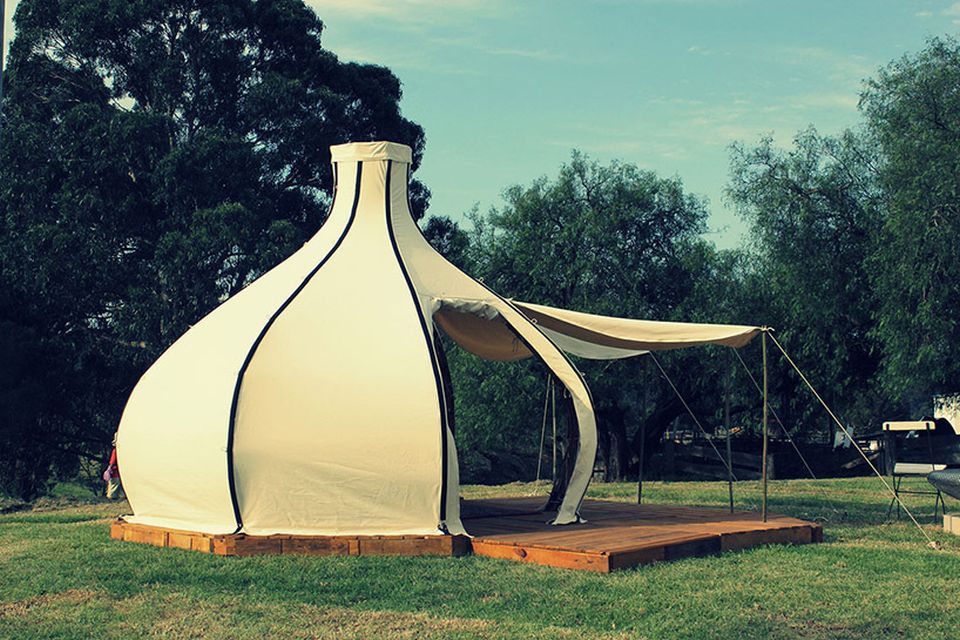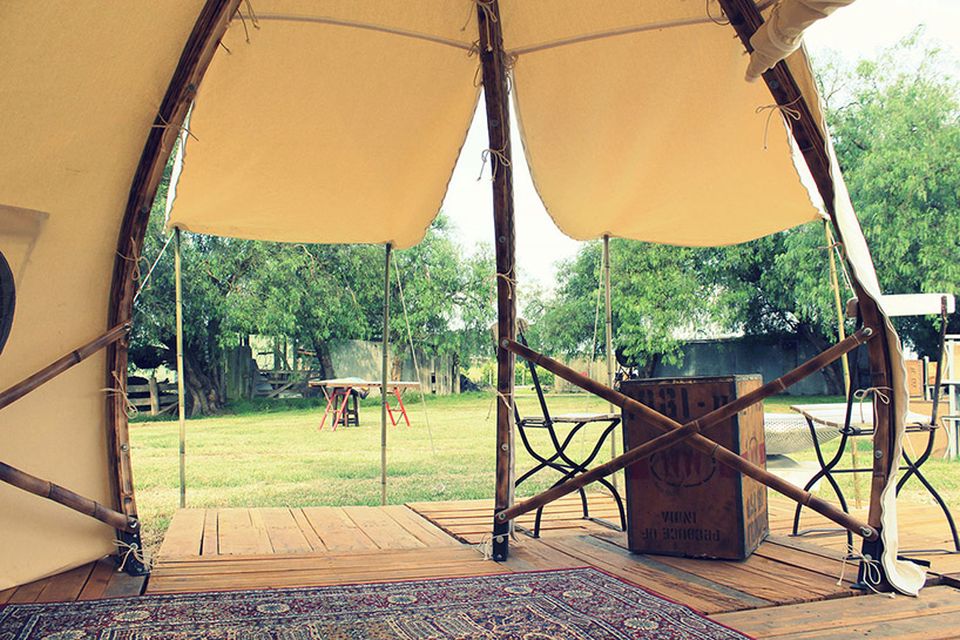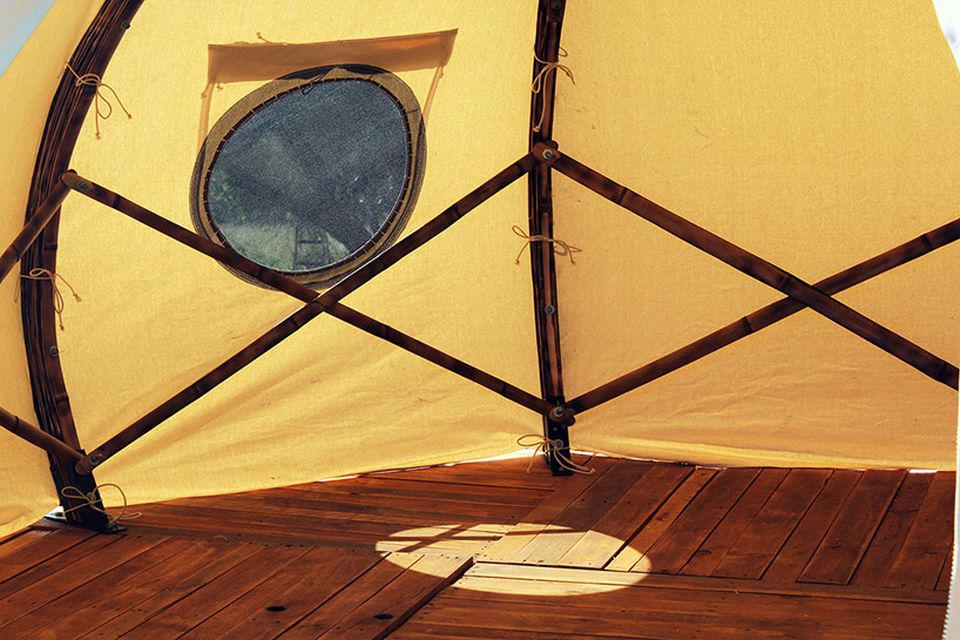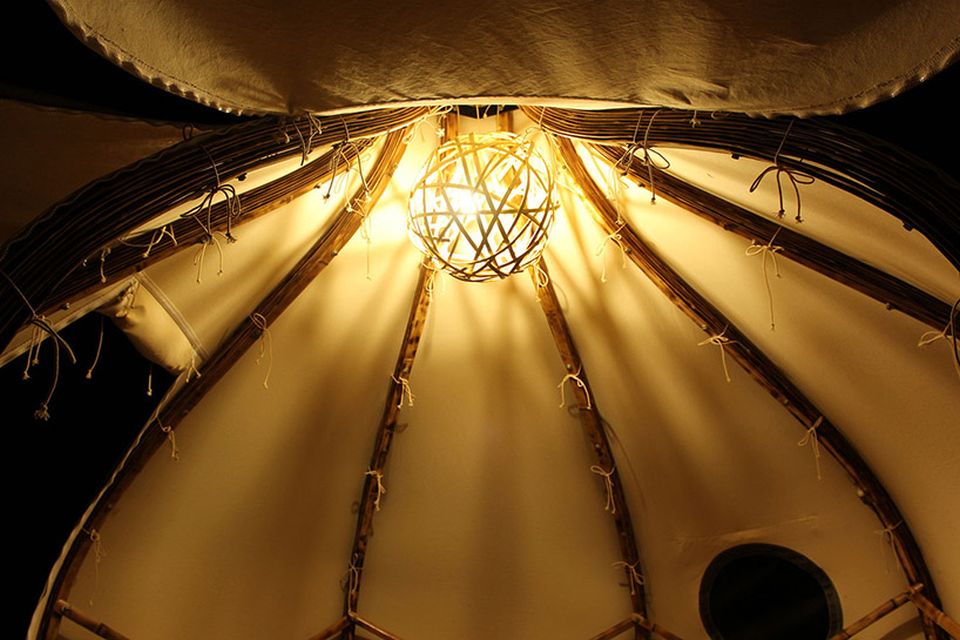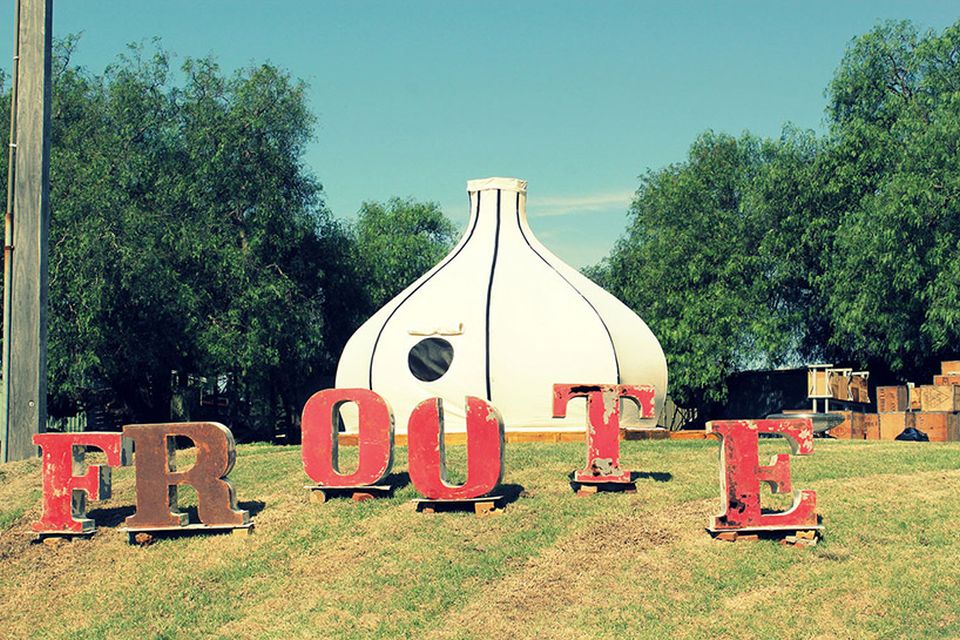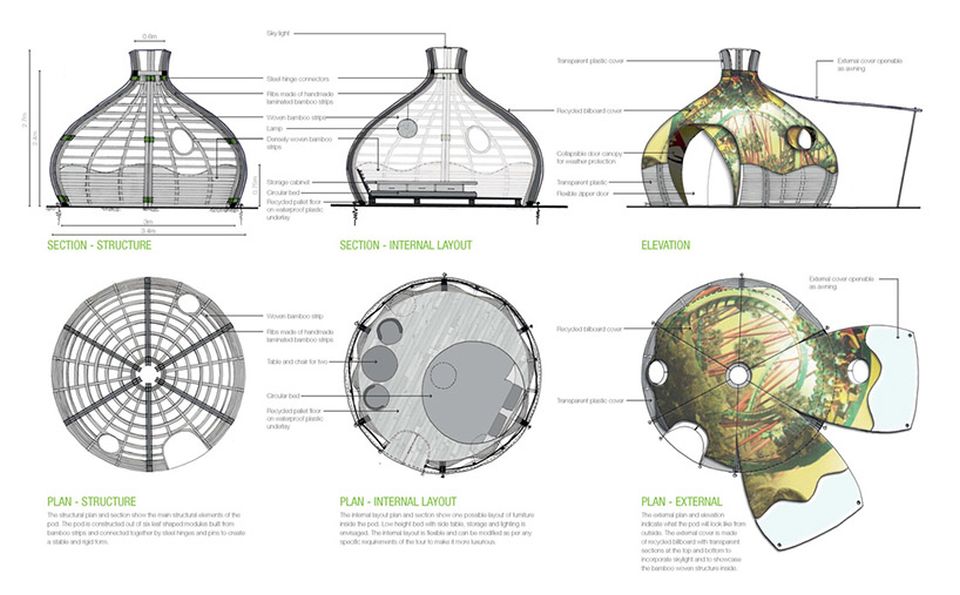 Via: Designboom