Struggling to find a perfect Christmas gift for a music lover or sound snob in your life? Well, we understand that audiophiles have an obsession with the perfect sound quality of every gadget they own. This makes finalizing the choice even harder, especially when you have little to no knowledge of audio technology.
If you are stuck in a tight spot, we have you covered. We have put together a list of best Christmas gifts for music lovers to make your job easier.
Kohler Shower Speaker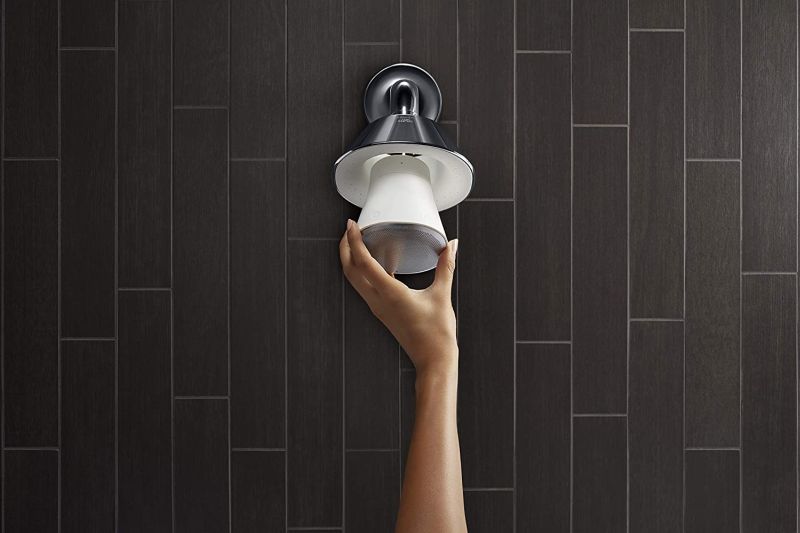 This IPX7-rated waterproof shower speaker comes with a sound system by Harman Kardon. There is an onboard quick charging battery that runs for up to nine hours.
Buy: $97
Lampeez Nightlight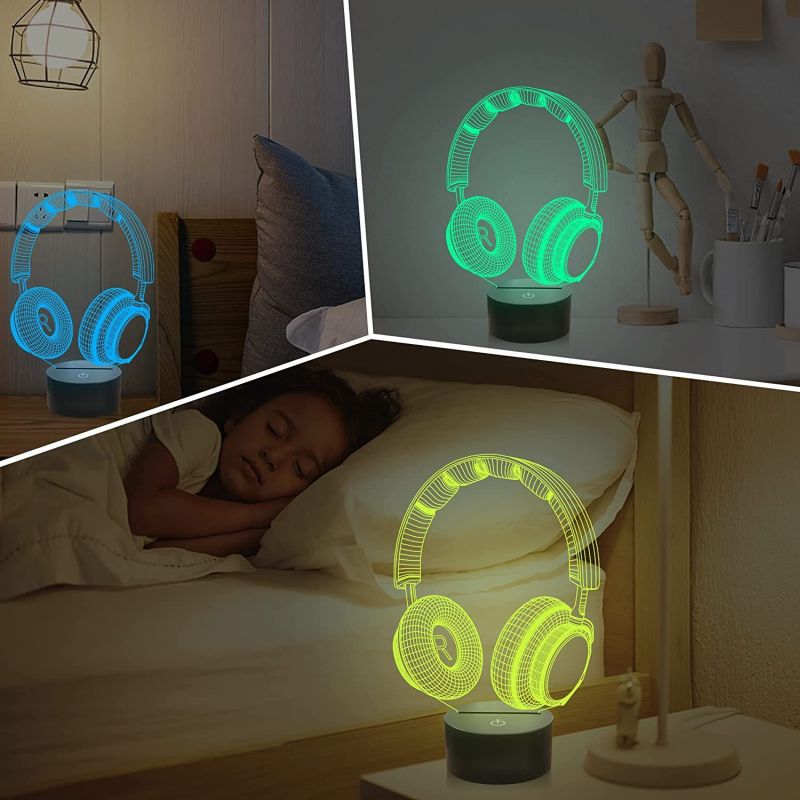 This 3D headphone illusion lamp shows up amazing 3D visual effects. There are two ways to control it and smart touch control to shuffle between seven light colors. It also includes a remote control.
Buy: $19
Guitar Neck Shaped Cooking Utensils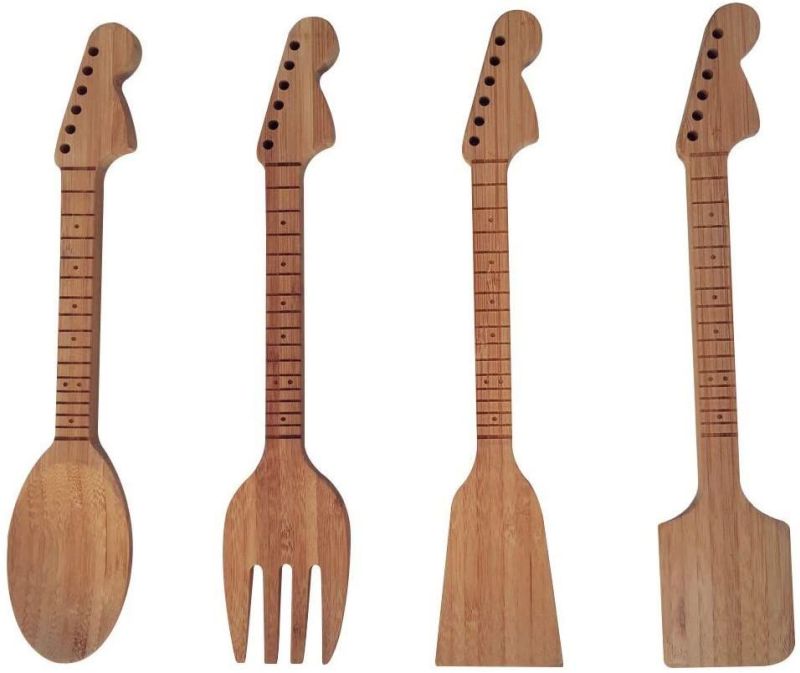 If you are looking for a perfect gift for a musician who loves to cook, these bamboo cooking tools are sure to rock their world. Each set includes a spoon, a fork, and two spatulas.
Buy: $21
Texsens Light Bulb Bluetooth Speaker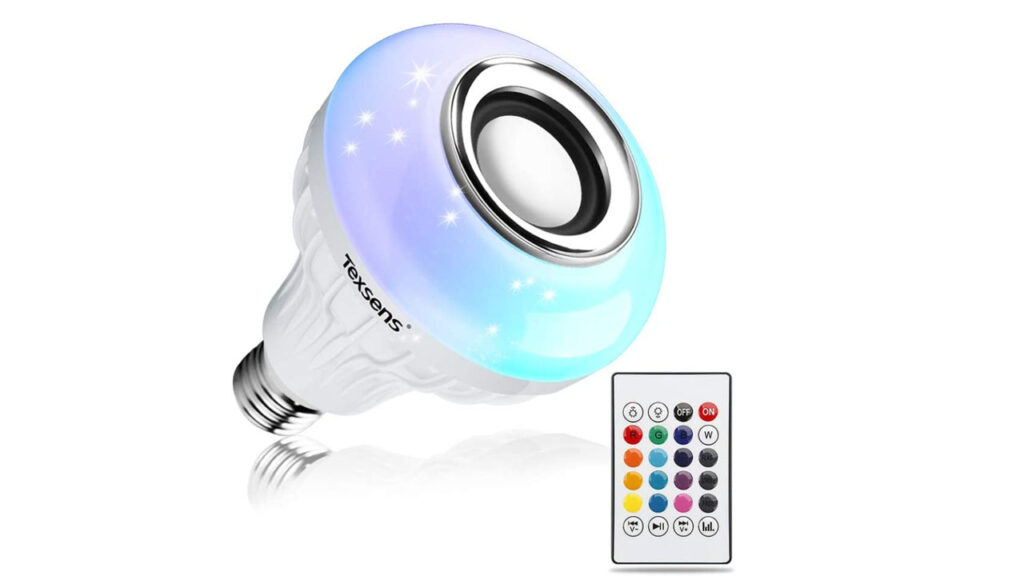 It is a color-changing LED light bulb, with an integrated Bluetooth-enabled speaker to allow music playback without wire clutter. It is a 4W speaker and 4W light. You can use the mobile app to adjust brightness of the light and change the color. Multiple bulbs can also be synchronized to play music together. The bulb can be plugged into any standard E26 light socket.
Buy: $16
Sonos One Smart Speaker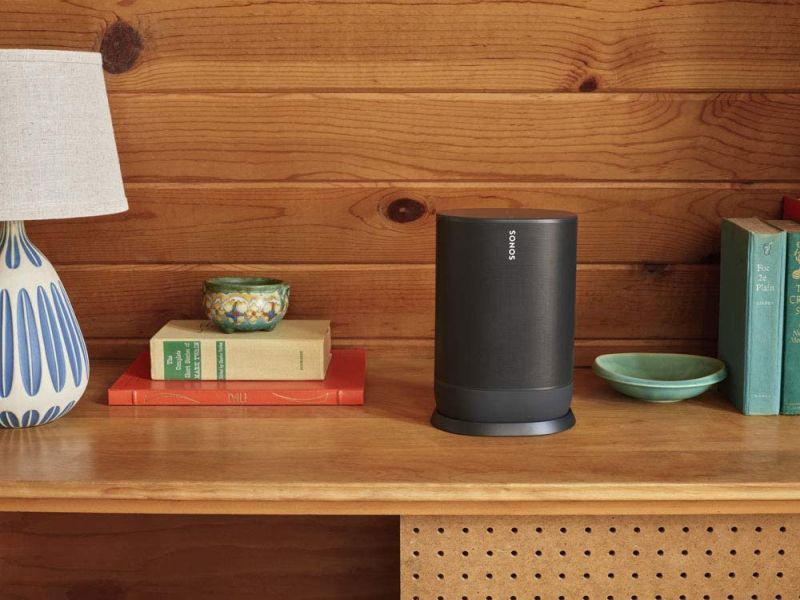 This battery-powered smart speaker from the world-renowned speaker maker Sonos will be a great gift for a music lover. Designed for both indoor as well as outdoors, it offers deep, powerful sound for up to 11 hours. Built-in Amazon Alexa takes voice commands to play music, check news updates, set alarms, get questions answered, and more.
Buy: $369
Innovative Technology Outdoor Rock Speaker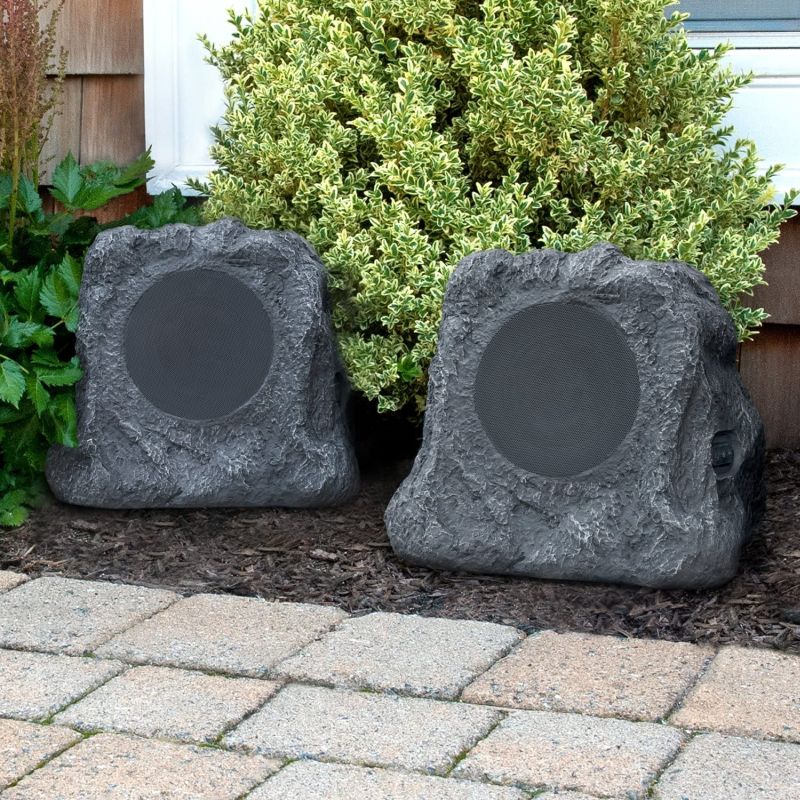 Let your friend enjoy music in a disguised way with this rock-styled wireless speaker. You can install it in patio or garden. It comes with a matching solar array that takes about 15 hours to charge and plays for about 10 hours. The rock speaker can withstand all weather conditions and require little maintenance.
Buy: $140
Also Read: Christmas Gift Ideas for Pet Lovers
Passive Sound Amplifier for Smartphones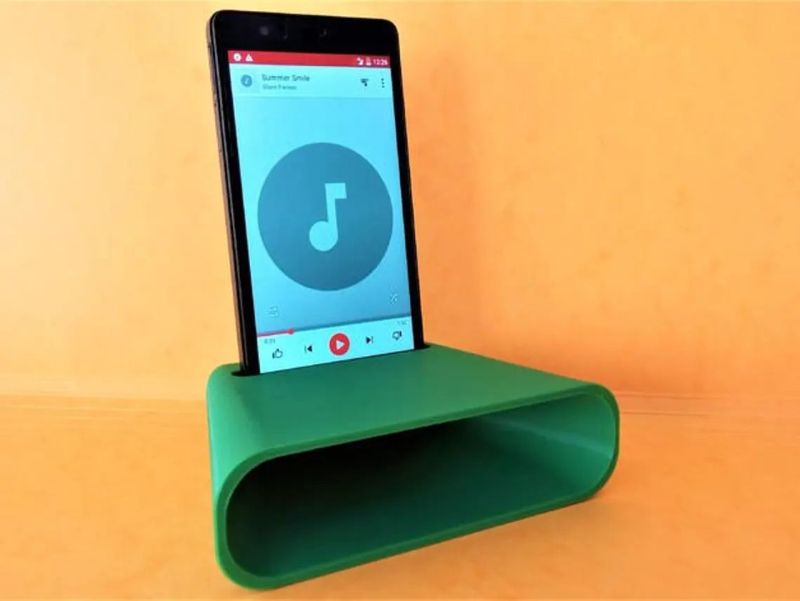 3D printed from soft-touch plastic, it is an acoustic sound amplifier that uses no electricity. Just put in the iPhone and enjoy the amplified sound. It supports both portrait orientation and is a worthy gift for music lovers.
Buy: $17
Wooden Omega Headphones Stand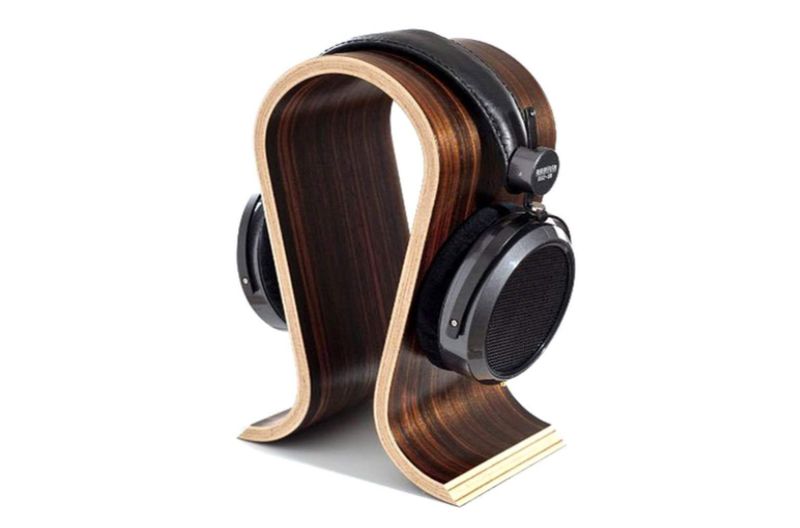 Made of dark walnut-finished layered wood, this 10-inch tall headphone stand can be a great gift for those who own an expensive pair of headphones. The universal design works with almost all headphones.
Buy: $33
Marshall Guitar Amp Key Hanger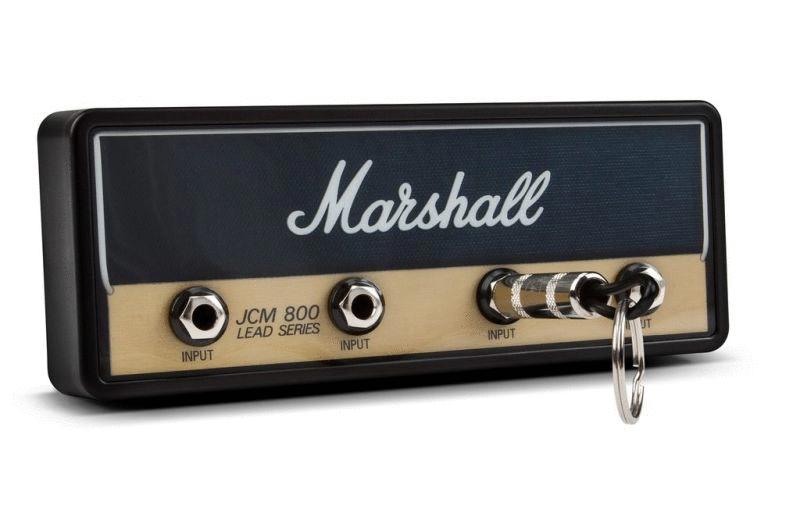 It is an officially licensed Marshall Amplification Jack Rack that will make a good gift for musicians. The key hanger features a real amp design, 4 Marshall guitar plug keychains, and one wall mounting kit. Help your friend hang keys like a rockstar!
Buy: $31
DuoMuo Vinyl Record Coasters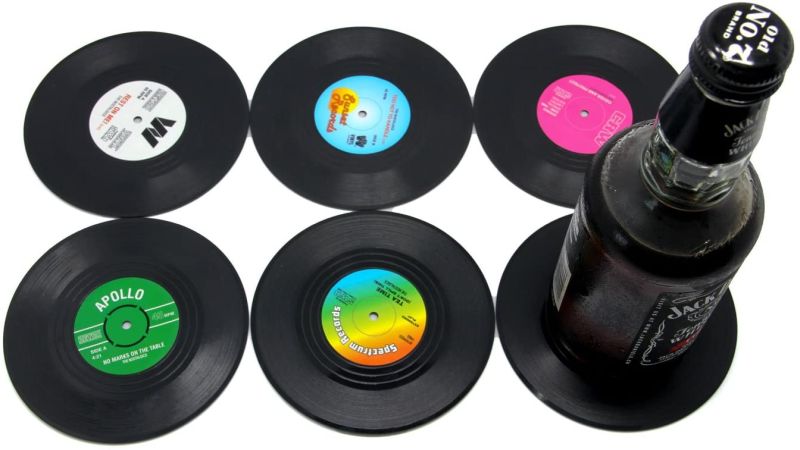 This set of 6 vinyl-shaped coasters will be a cool addition to your music lover friend's collection. The coasters are made from Silicone and come with a small rubber disc on the bottom that don't scratch the surface. They can also be used in the home bar, if you may.
Price: $8
Guitar-Shaped Photo Frame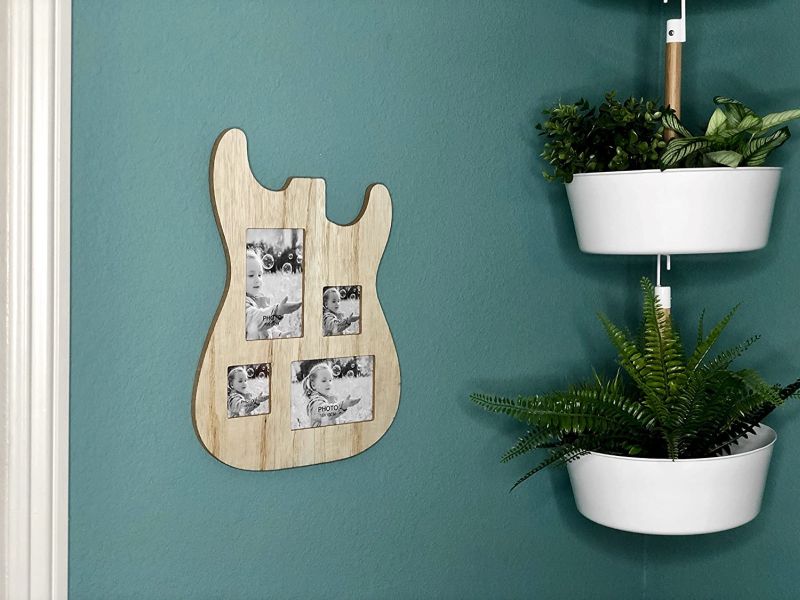 Constructed of MDF board, this guitar-shaped picture frame is lightweight and durable. The wall frame also includes acrylic picture protectors. Each piece holds two 4×6 and two 3×4 pictures. It is a perfect gift for a music teacher.
Buy: $28
Small Treble Clef Art Sculpture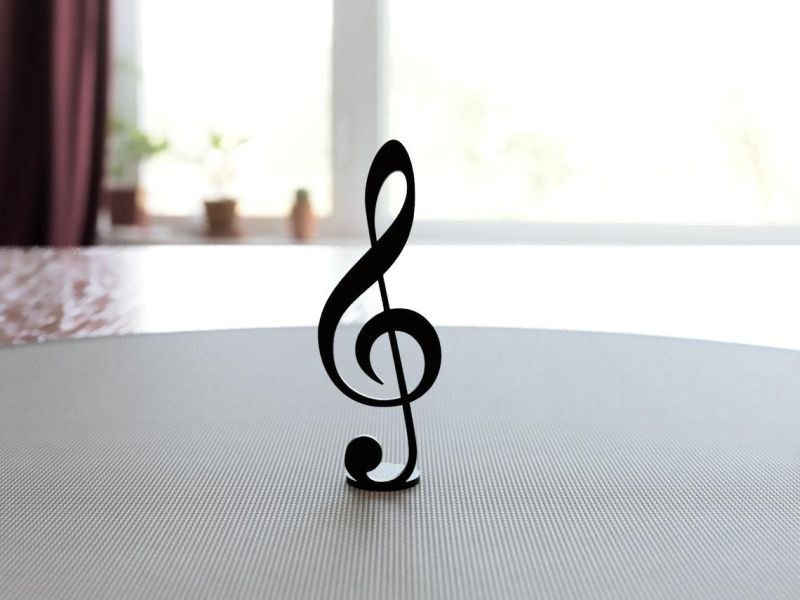 This treble clef art sculpture is an appropriate gift item for a musician. The art piece is handcrafted from recycled, biodegradable, and vegan PLA. It will serve as a simple and unique home décor item for many years to come.
Buy: $15
Music Note Bamboo Chopping Board with Personalized Note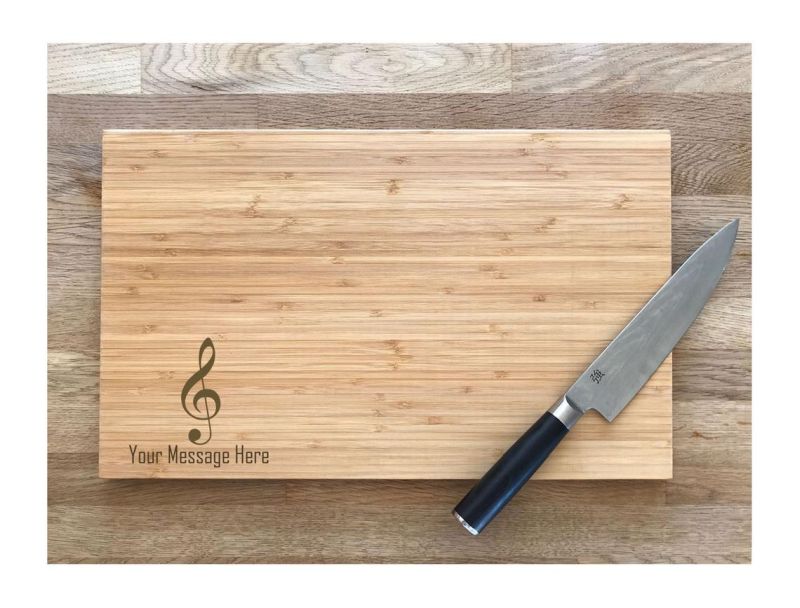 If your music-loving friend spends most of her time in the kitchen, this bamboo chopping board will be the right gift for her. The board has a treble clef sign and also space for a special note from your side.
Buy: $24
Cassette Tape Coffee Table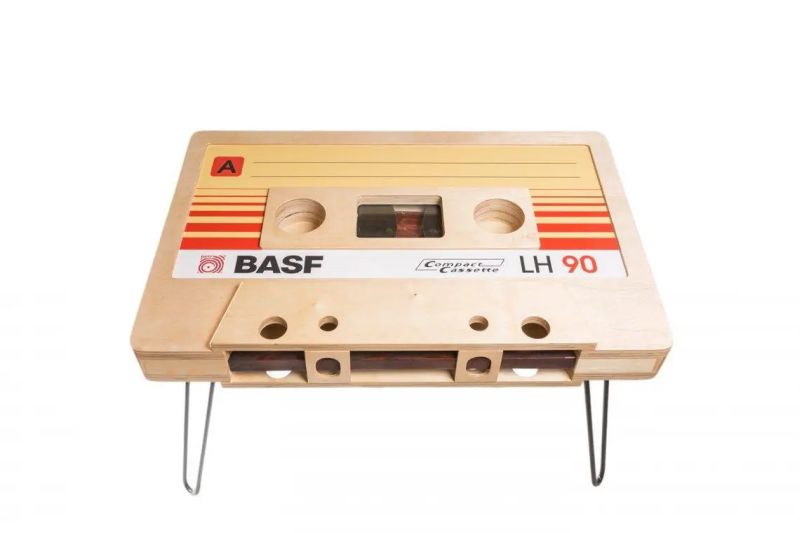 This cool retro table is made from solid oak and a little walnut in the tape section. Its design is based on an 8:1 scale drawing of an original cassette tape. The table will add a musical charm to any space.
Buy: $490
Cardboard DJ Mixing Cat Scratcher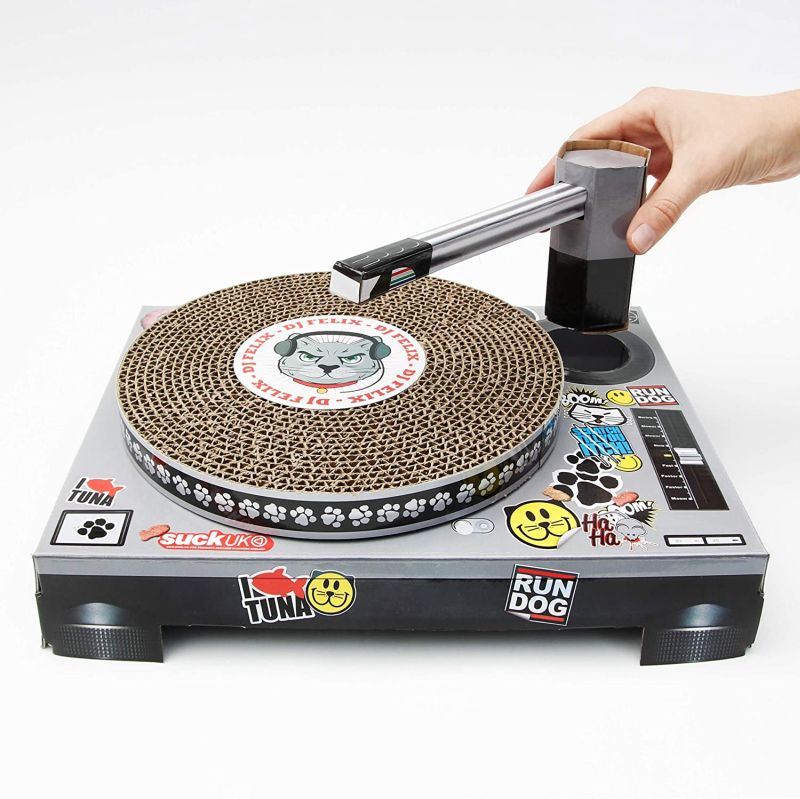 This cat scratcher comes with a spinnable deck and posable arm. It can be will make a great Christmas gift for a cat person in your life.
Buy: $27