Shipping containers are great for building homes and you will believe in it more after you've seen Gaia cabin from Pin-Up Houses. It is a repurposed 20 x 8 ft shipping container outfitted to be a self-sufficient housing unit. There are solar panels, a wind turbine, and a rainwater collection system to offer a full off-the-grid lifestyle.
Featuring a blue exterior, the shipping container is insulated with spray foam and includes a metal galvanized corrugated metal sheet at the roof for optimizing the thermal performance of the housing unit. It is probably one of the most interesting additions to this repurposed shipping container housing unit.
The off-the-grid functionality of the Gaia shipping container cabin is further enhanced with internet integration, which allows owners to check the battery level, consumption, charging, and other aspects remotely using a smartphone.
Accessed by a glass sliding door, the cabin features all-plywood interiors and there are options to include appliances according to need. There is even a fireplace to maintain a cozy environment throughout the year. Creative storage spaces, compact stools, and retractable tables are other highlights of the living space.
The Gaia shipping container cabin has a small kitchenette, a convertible sofa bed, and a bathroom with a shower and toilet. There is also an outdoor deck that can be folded when you want to lock the cabin.
Also Read: 35 Shipping Container Homes That You'll Want to Own
Looking into alternative forms of housing, Pin-Up Houses has created this shipping container home with all possible amenities of a tiny house. It has been prepared over three months and costs about $21,000. Gaia Off-Grid Container House is part of Pin-Up Houses' ongoing research into the feasibility of recycled environmentally friendly small houses.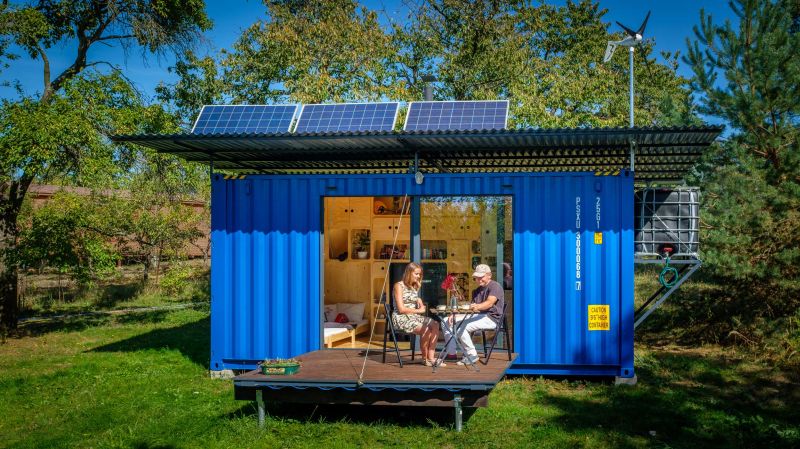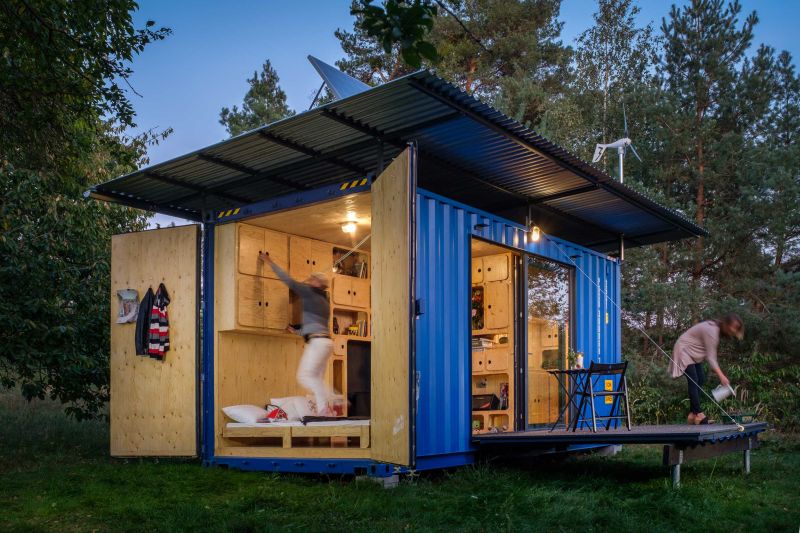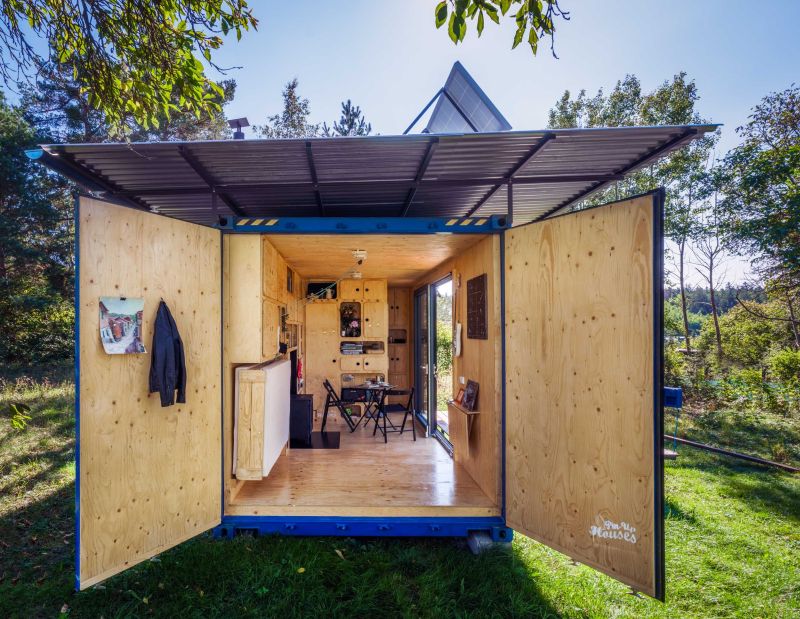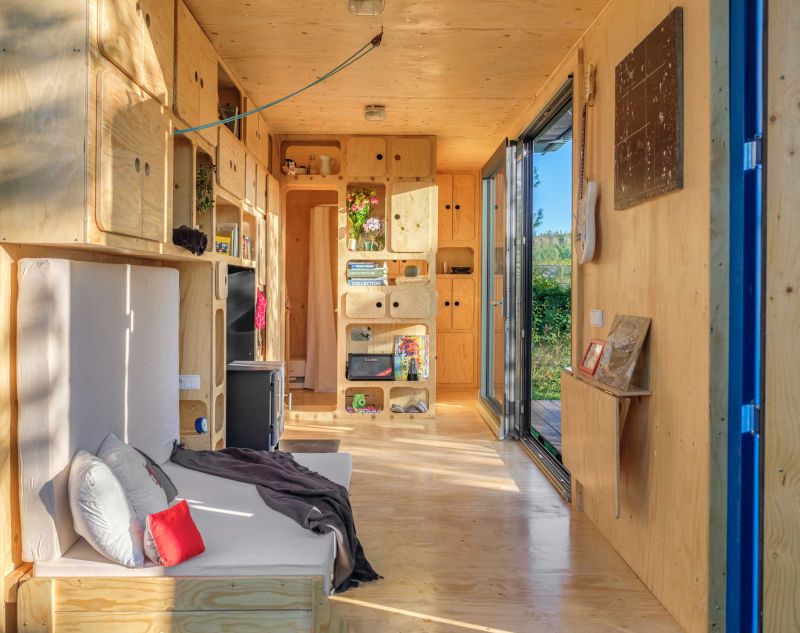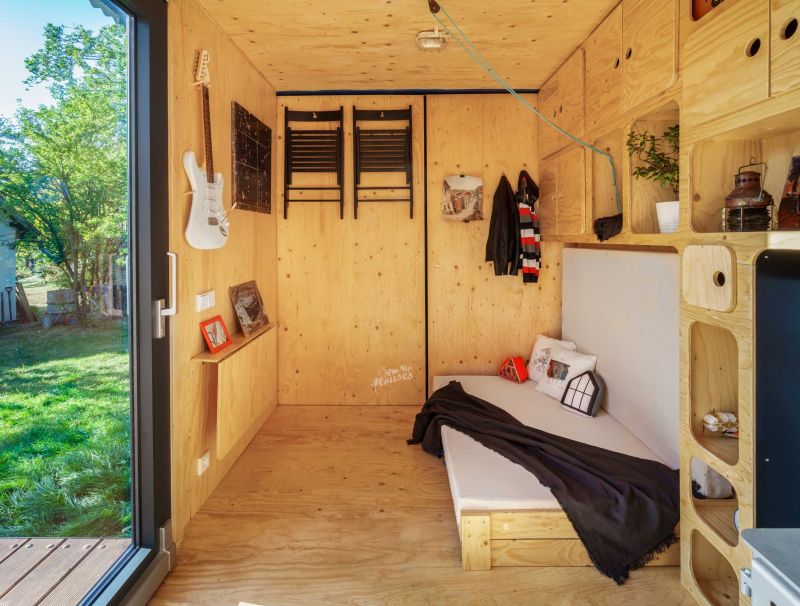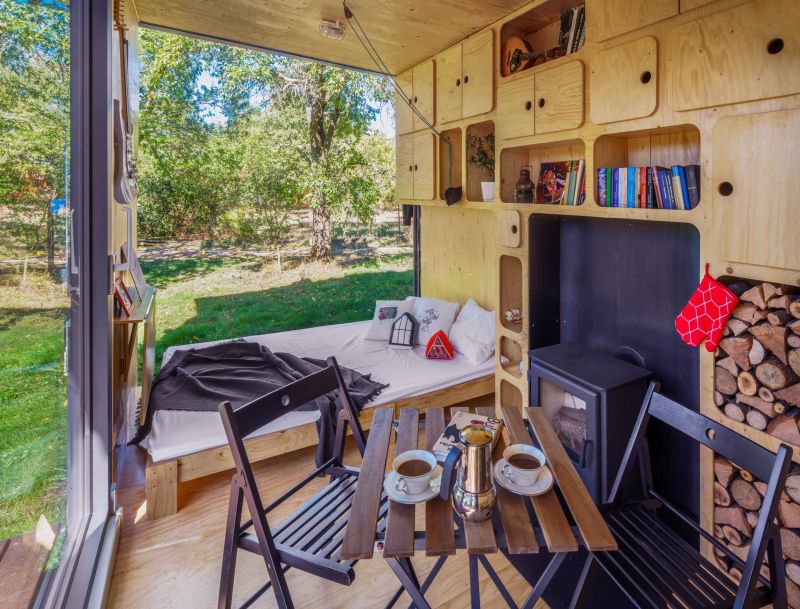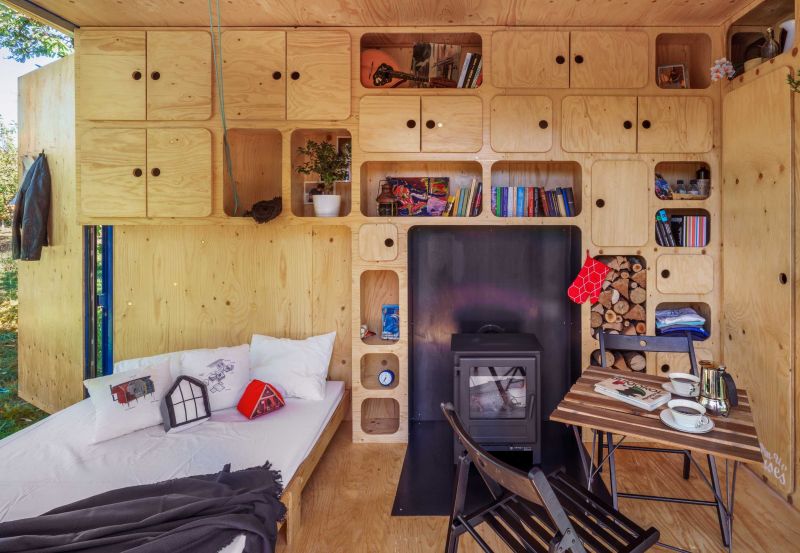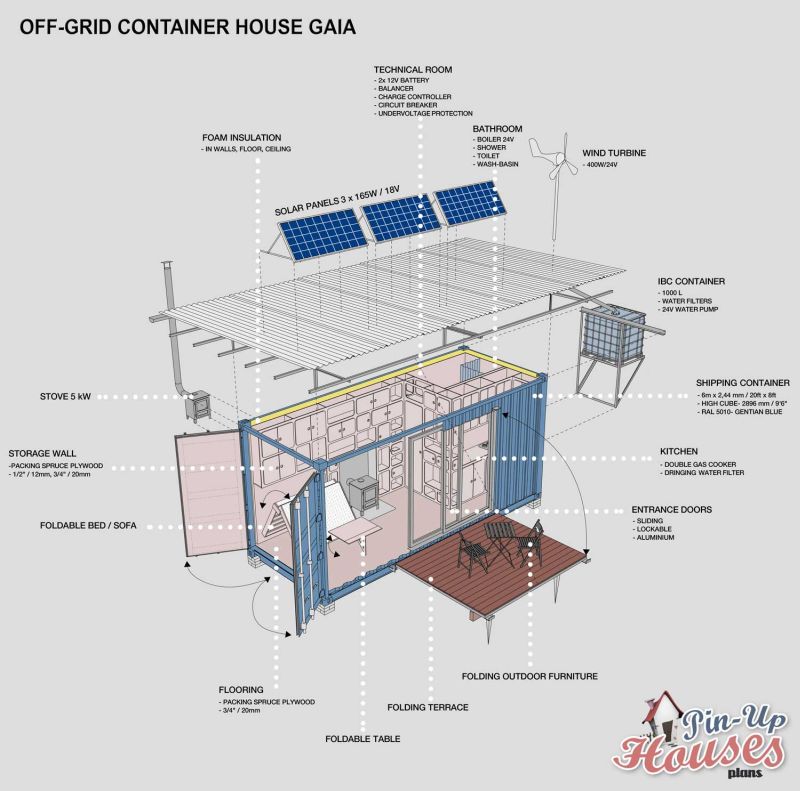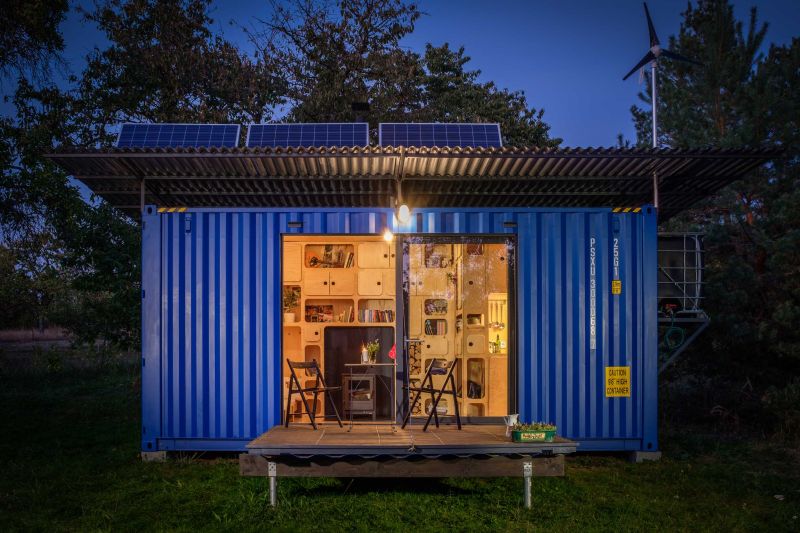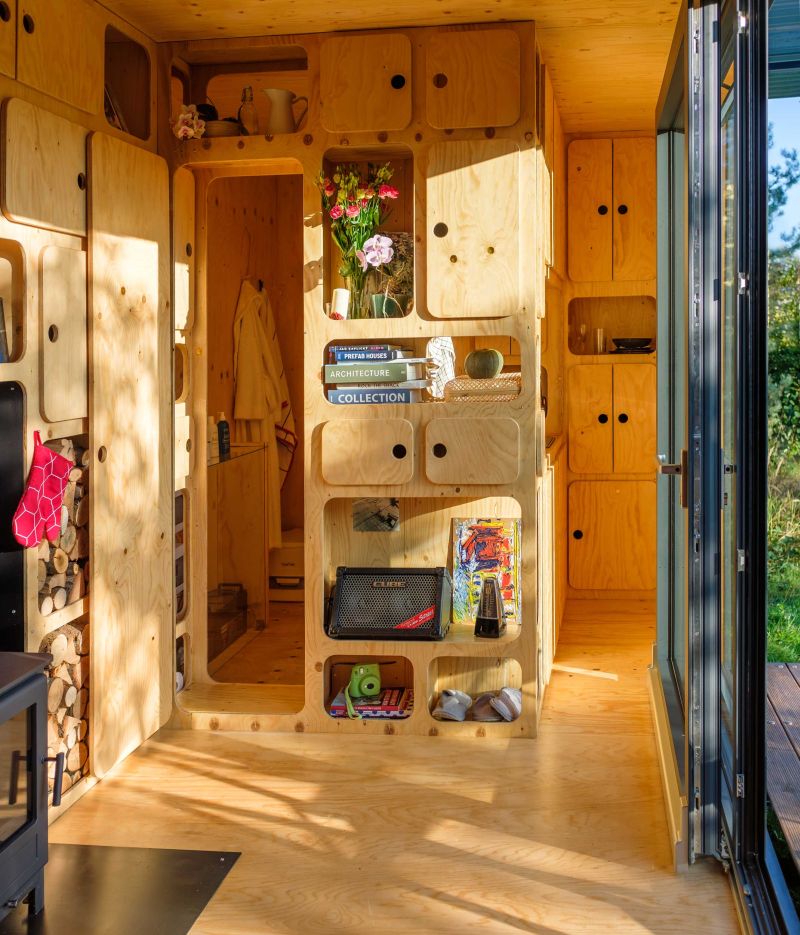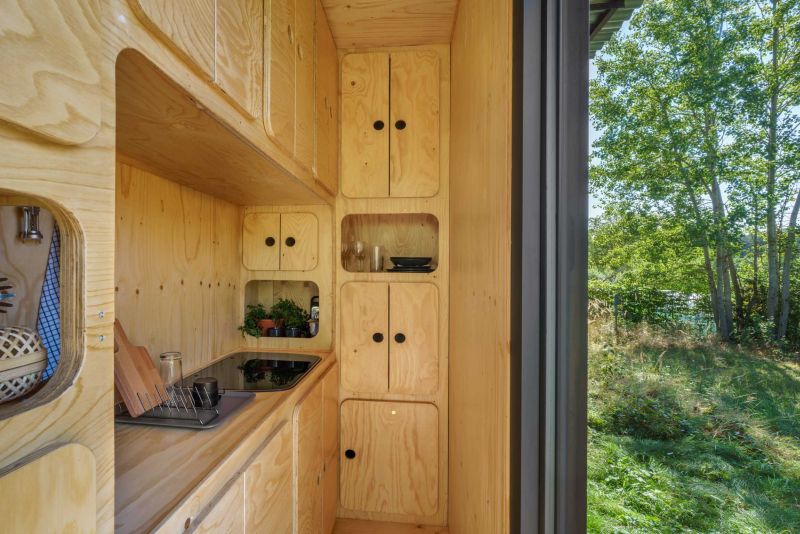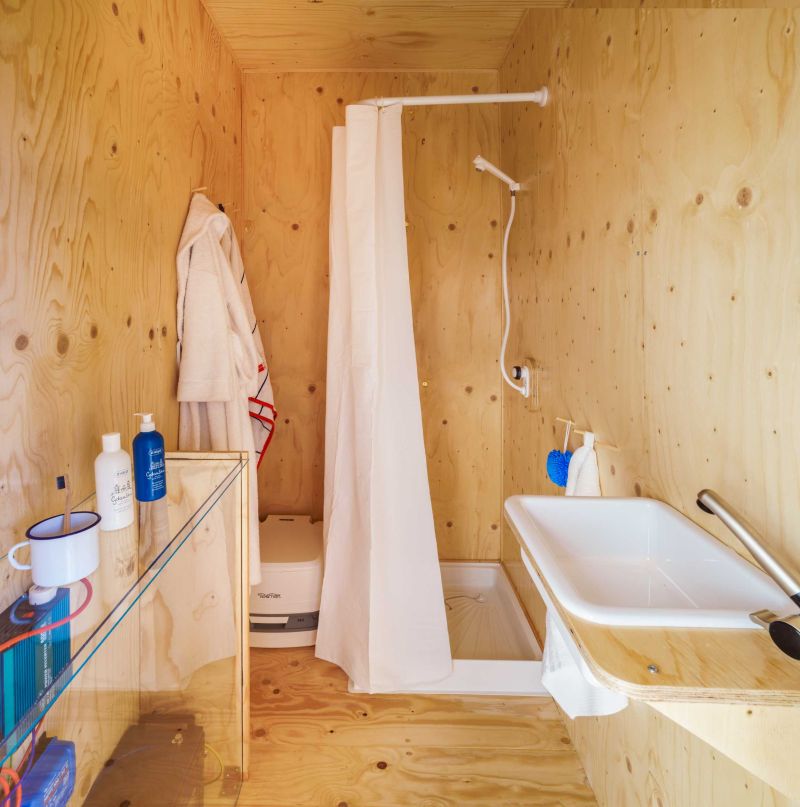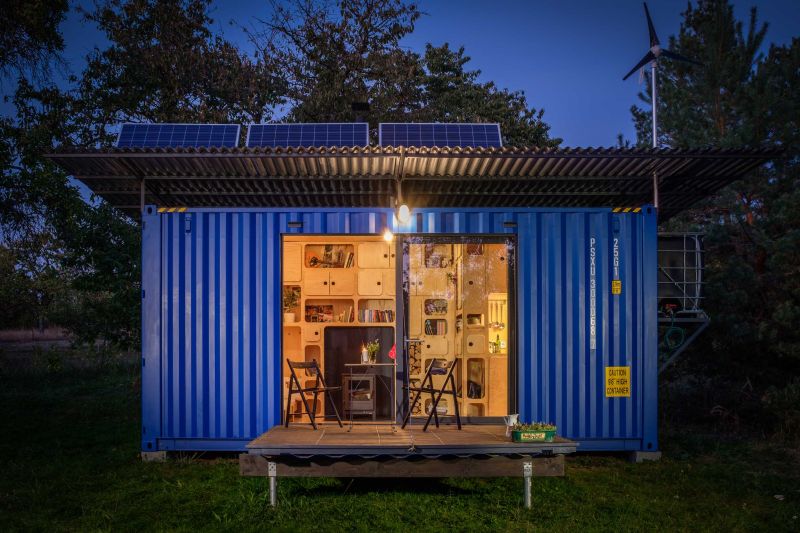 Via: Treehugger/NewAtlas