The Garrison Treehouse is not just a treehouse, but a multipurpose playhouse designed by New York-based studio Sharon Davis Design. Located in upstate Garrison, New York, this 280-square feet box-shaped treehouse beautifully captures the magnificent views of the Hudson River Valley and nearby apple orchards.
This treehouse is made from inhabitable polycarbonate, steel and white cider wood, providing both resilience and strength to withstand any climatic conditions. The playhouse is divided into two spacious levels- the bottom level is for play and the top level (crow's nest) is for study.
Entrance of the treehouse is through a custom-climbing net and a ladder that leads up to its second trap door as well as to the crow's nest. The stainless steel slides offer a fun way to reach main space straight from the roof deck. The space in-between these slides is optimally utilized by turning it into a cozy resting place for kids. On the other hand, the top level accommodates mahogany wood fold-down writing desk for kids to do their homework and explore creativity at the same time.
But, wait! The adventure does not stop here. To get down, one has to use structural columns-turned-fire poles, giving the feel of Firefighter running on a mission to save the world. The geometric-shaped treehouse at one end provides beautiful views of the main house, whereas its adjacent end overlooks the serene Hudson River Valley.
Due to its robust structure, clever design and proper use of spacing, the Garrison Treehouse is a perfect playhouse for kids to enjoy and relax themselves in lap of nature.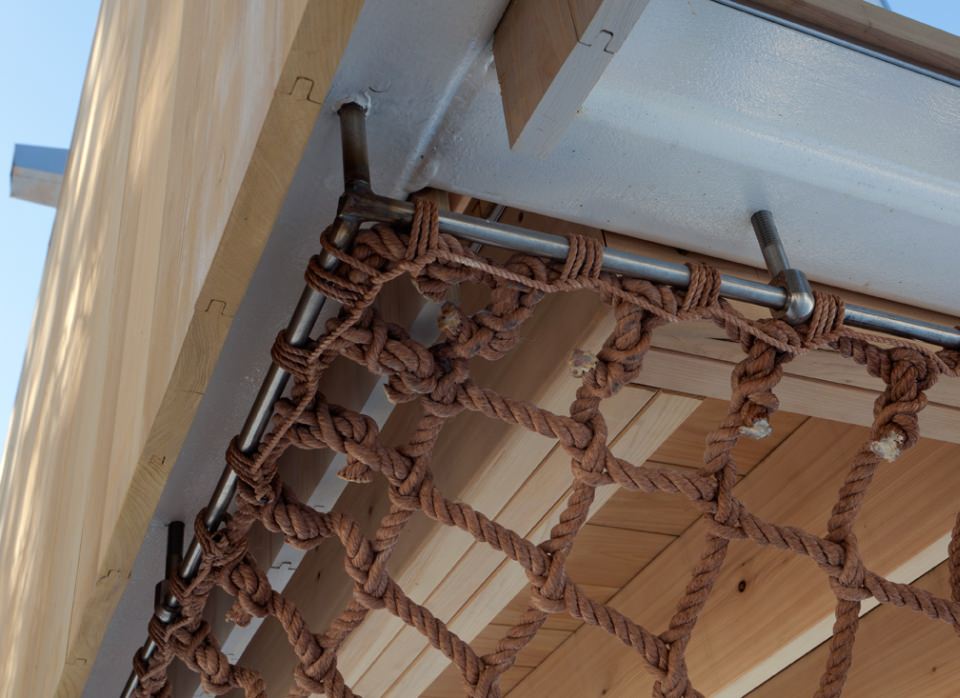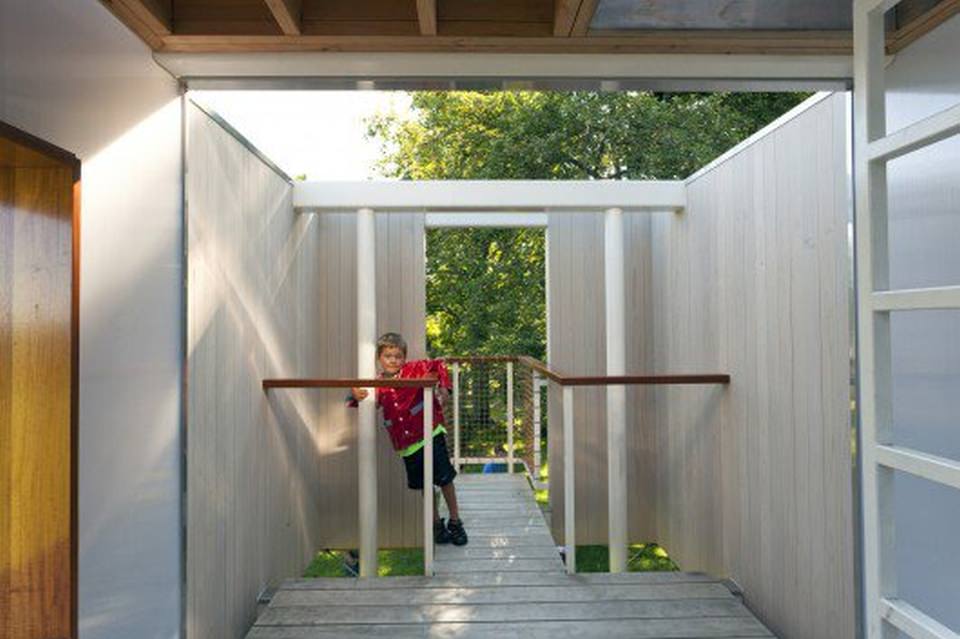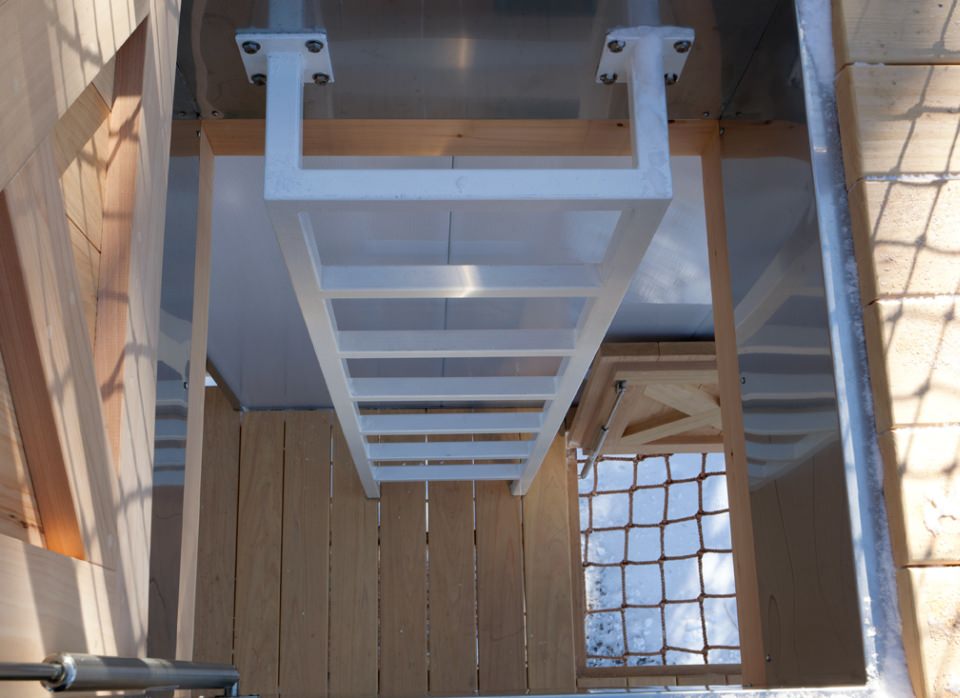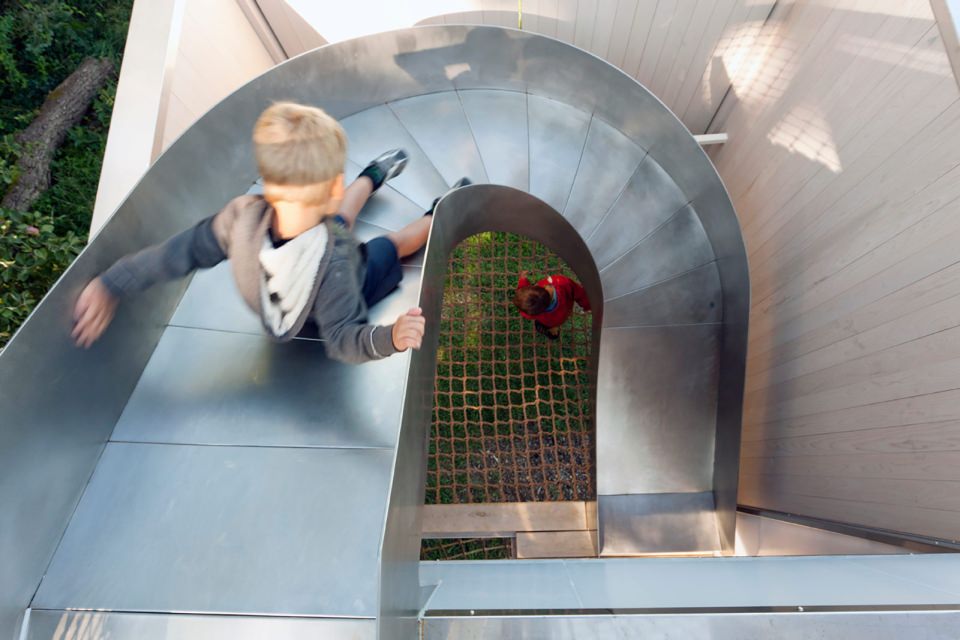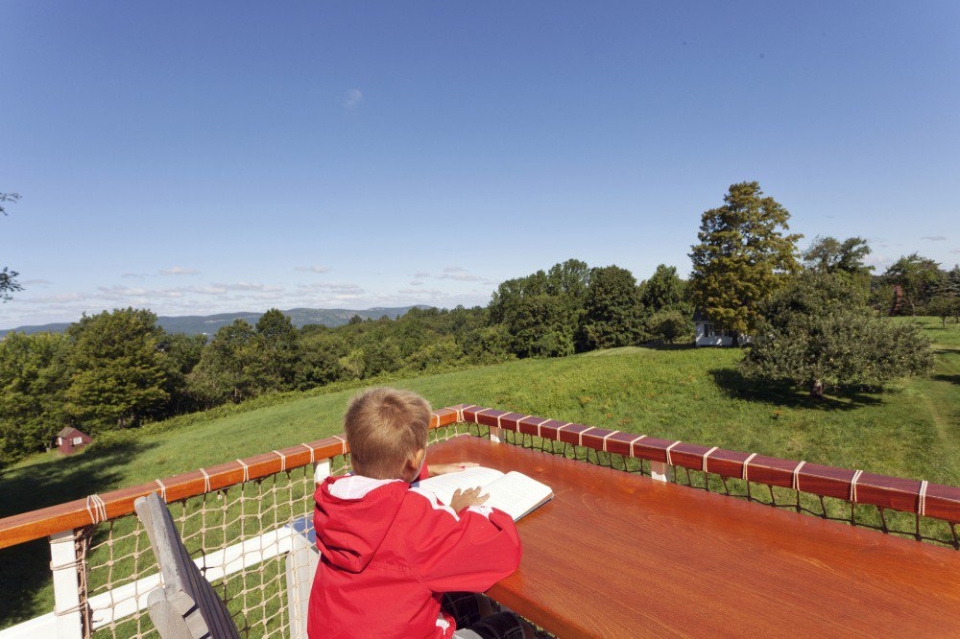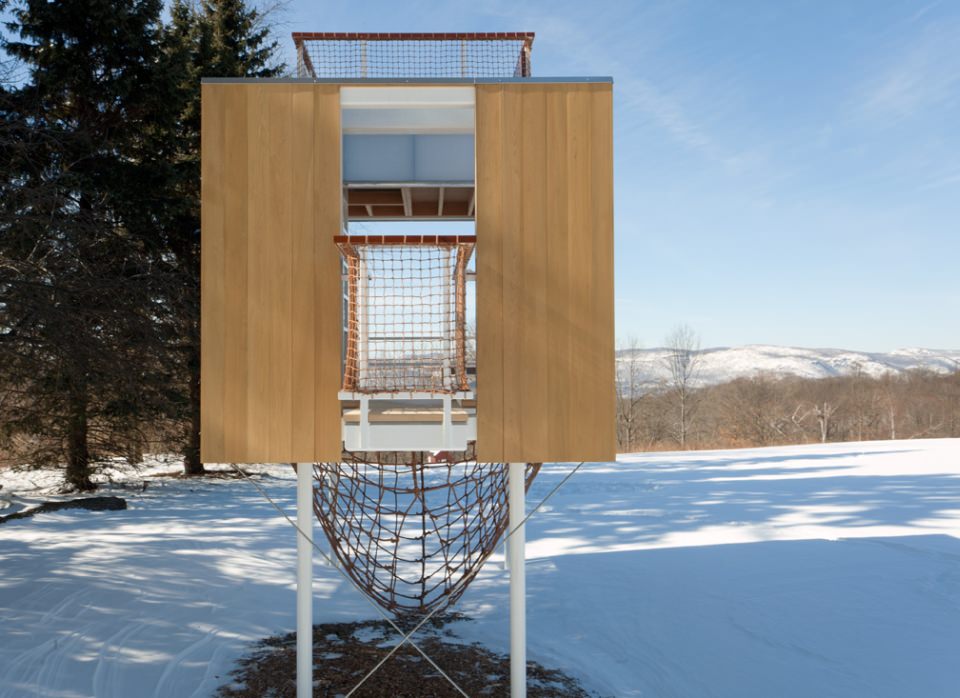 Via: Archdaily