Cats are one of the most common domestic pets and this is why a variety of furniture pieces are made for these furry companions. From cat towers and shelves to beds, you can find several options in the market. Exploring more possibilities with pet furniture; Colombian brand CatLife has come up with Gatrimonial bed that can be used by both cats and their owners. Yes, that's true – the owner sleeps over the bed while cats have a safe den inside the bed.
The Gatrimonial bed looks like a standard wooden bed frame but there is a cool new feature hidden inside. The bed has a labyrinth complete with a maze and multiple holes for a cat to enter and get out. This space is designed especially for the cats to play and rest. This bed can be termed as a multifunctional bed since it can serve you and your cat simultaneously.
The idea behind the Gatrimonial bed is ingenious but simple. Cat parents rest on the bed like they normally do and their cats enjoy sleep and playtime within. It is an uncommon piece of furniture but if you and your cat can live in your separate zones and still remain connected – we don't think there is anything more important.
Also Read: 20 Designer Cat Beds You and Your Cat Will Love
You don't have to wait to own one of these. It is available for purchase at the official website. Available in three sizes, the price starts at $2,120 for the double bed version.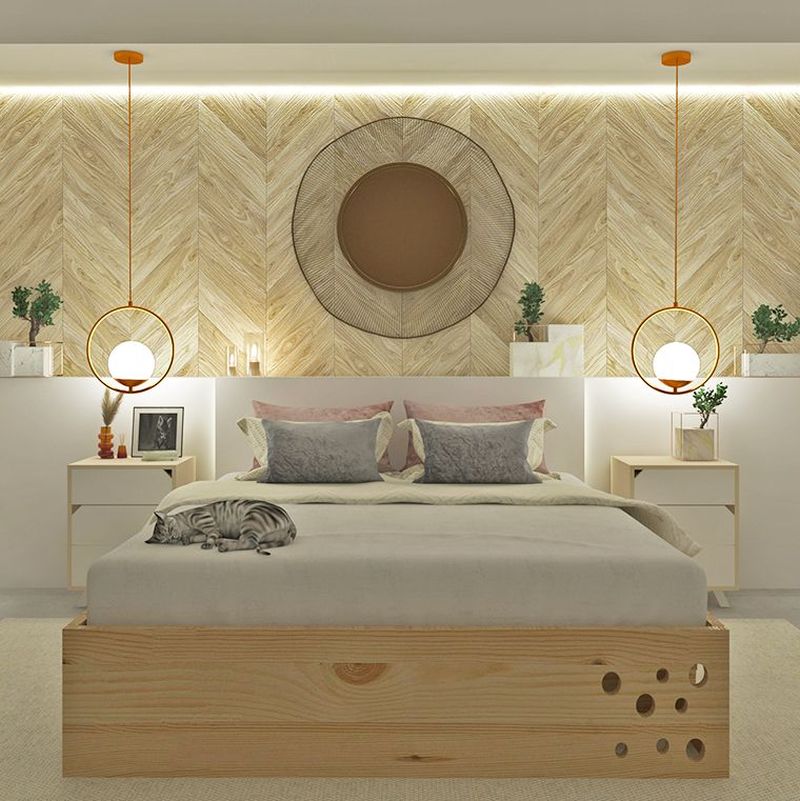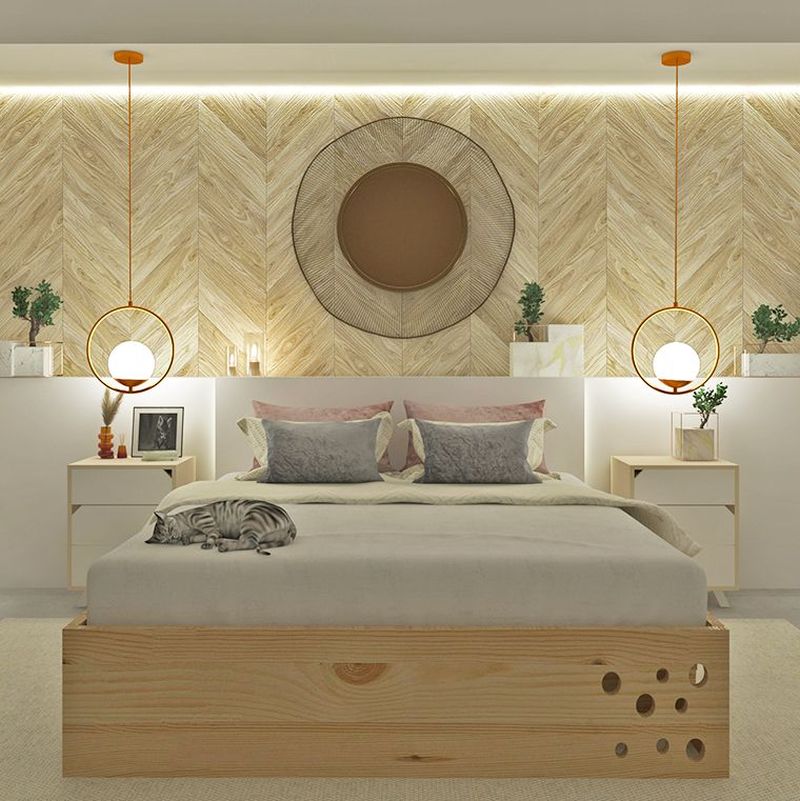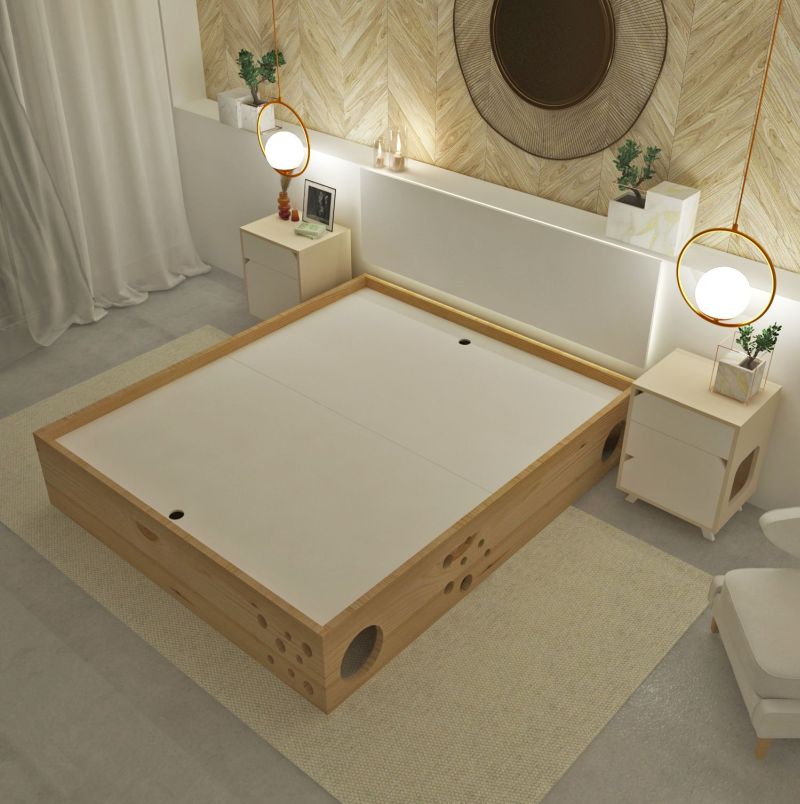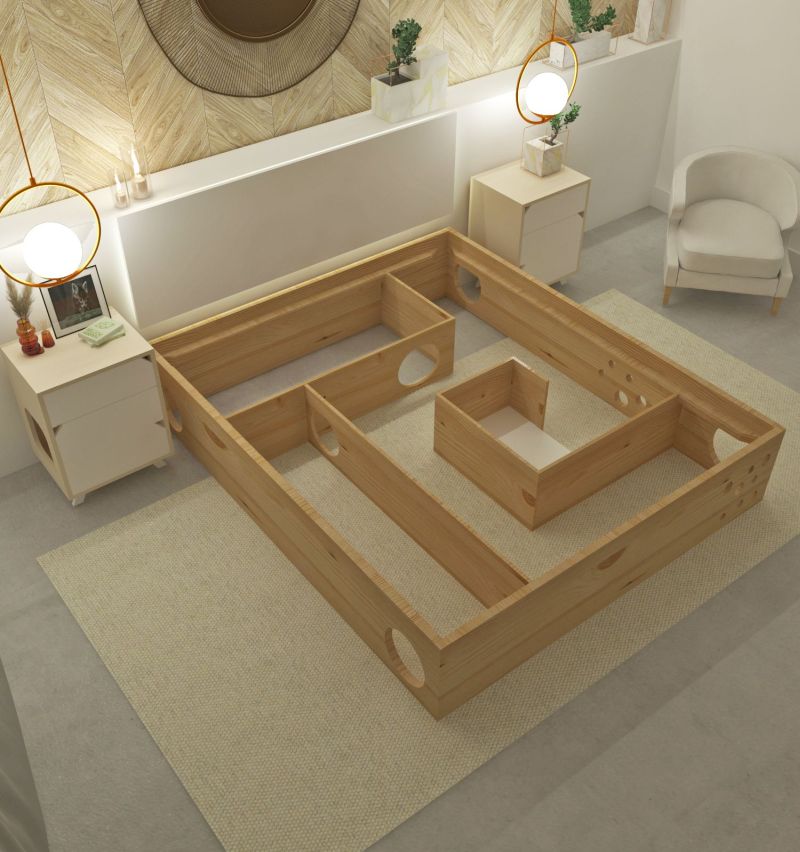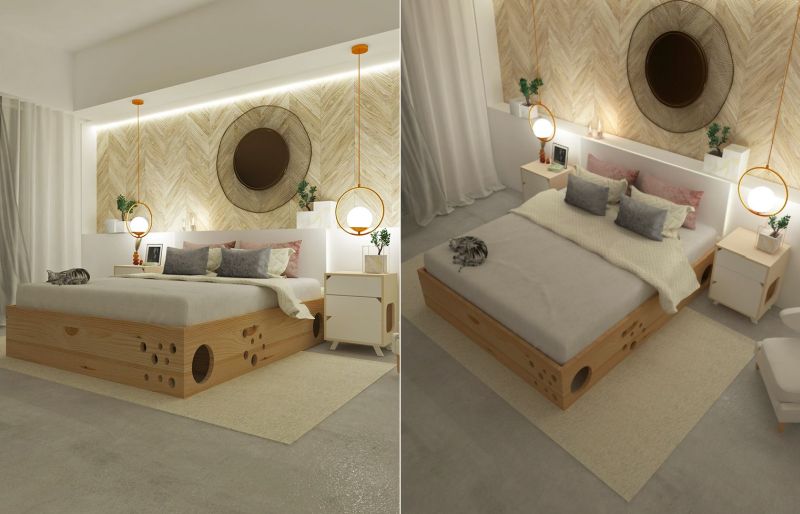 Via: MyModernMet