Gavin Keightley has created unique molds for his Terraform furniture collection. The British designer used foods such as mashed potatoes and jelly to create molds for furniture cast in Jesmonite. A range of materials including bread, couscous, jelly, and mashed potato were used to produce the collection.
This peculiar furniture collection features two cabinets and a series of offbeat stools. The collection comprises components made from plaster and Jesmonite, which were cast in molds fabricated from various foods.
Jesmonite was chosen as the casting material for the furniture collection since it picks up the details of the mold well. It does not react with the metal support-structures embedded in some of the furniture items, Gavin informs. It can also be dyed in any color including fluorescent that gives the design a distinct character.
Also Read: Slice Furniture Series Represents Striking Balance Between Contrasting Emotions
Keightley got the idea to use food as molding materials after a failed attempt to cook couscous that turned in a hardened mass and retained its shape when removed from the bowl. According to the designer, the most interesting molding material is agar jelly.
Keightley has also experimented with other casting materials for different furniture elements, for instance, handles on the drawers of the cabinets are made from pewter poured into molds containing other foods including peanut butter, noodles, rice, and mashed potato.
The Terraform Furniture was developed as part of his master's project at the University of Plymouth and was exhibited at the recent Decorex trade fair in London. It will next be exhibited at the Dutch Design Week 2019 from October 19 to 27 in Eindhoven.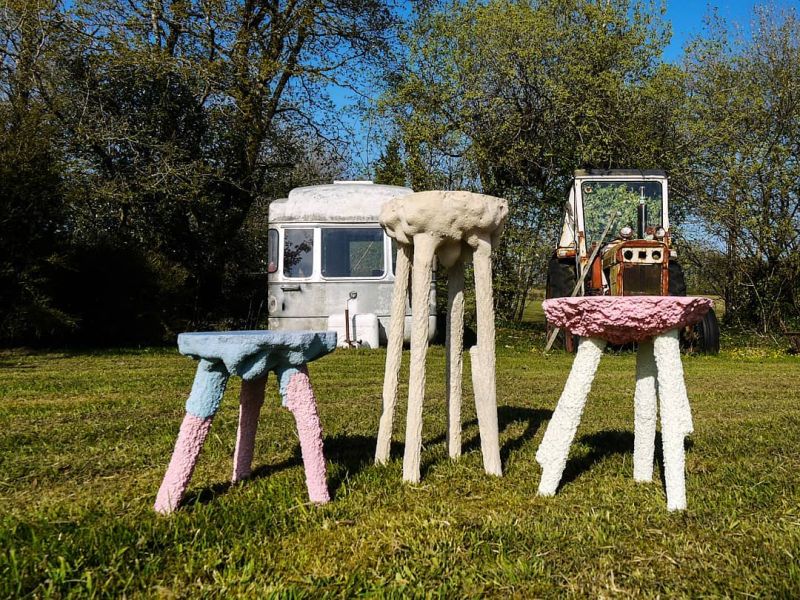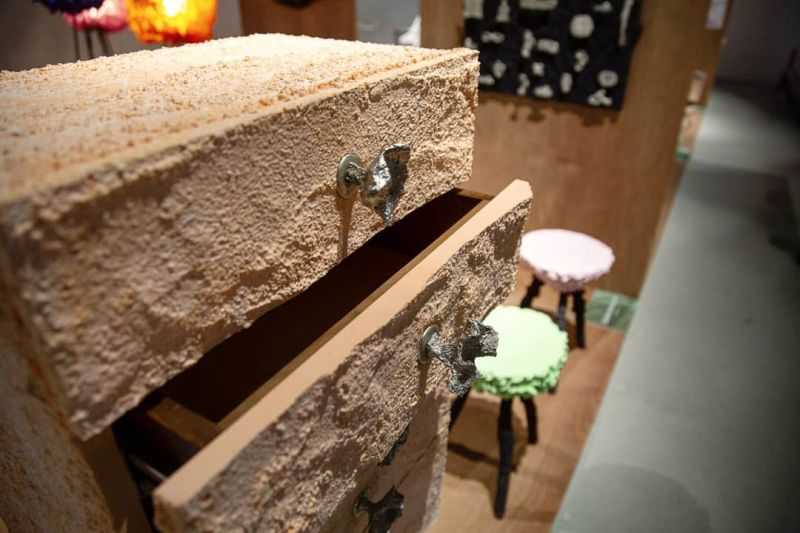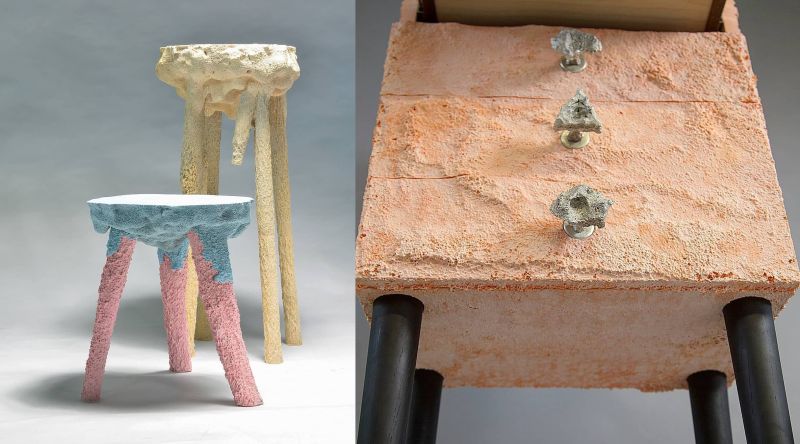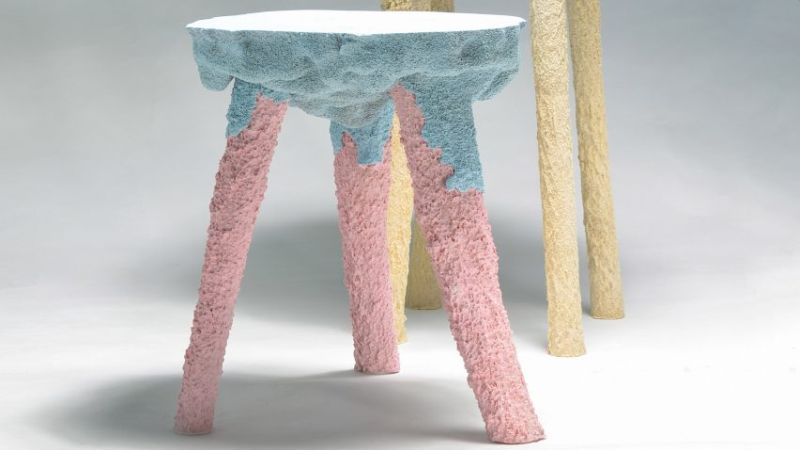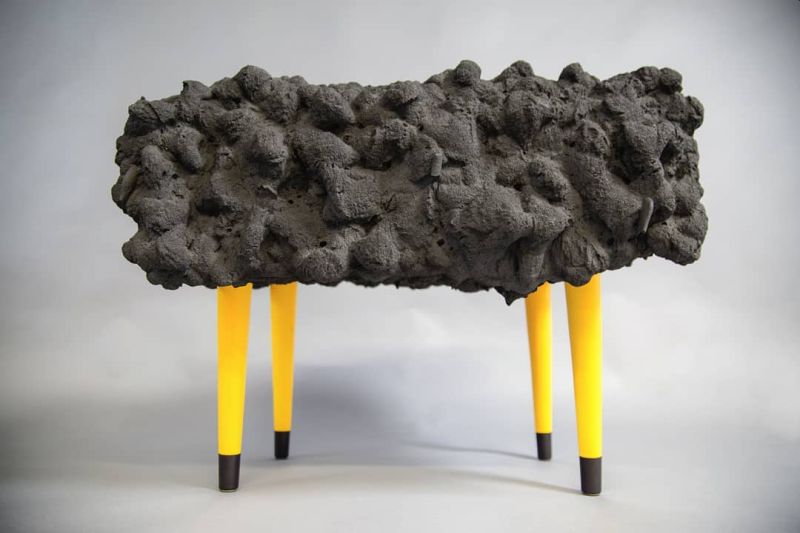 Via: dezeen