Slice series is a unique furniture range designed by Seoul-based studio Jaong Ho Ko in collaboration with Hyongho Park of Frnkl. This strikingly beautiful, geometrical and minimalist furniture collection is absolutely captivating and multipurpose. Jeong believes that while balancing between tension and relaxation we encounter many other emotions as well.
The studio wanted a design that would make the users appreciate it while benefiting from its use. According to Jeong, tension causes one to be sensitive, making the observation clearer and focus on the surroundings. Whereas, the relaxation can invoke the sensory pleasures that were absent before, making one comfortable enough to appreciate the surrounding.
The series features sliced cylindrical and cubical metal pieces, which create an amazing balance between the two contrasting emotions of tension and relaxation while balancing the two sliced parts of metal. The pieces of this furniture range have multiple uses, they can function as stools, side tables, and coffee table.
Also Read: Log Furniture Series is a Stool, Lighting Fixture and Table
The geometrical metal pieces have been cut to form sharp edges and unstable forms. The outer surface has a raw texture whereas the sliced portion is polished and more refined. The unusual design heightens the tension in the users and making them sensitive to notice and appreciate the creative design of Slice series.
This minimalistic furniture range would look impeccable in any environment – be it offices, homes or outdoor spaces.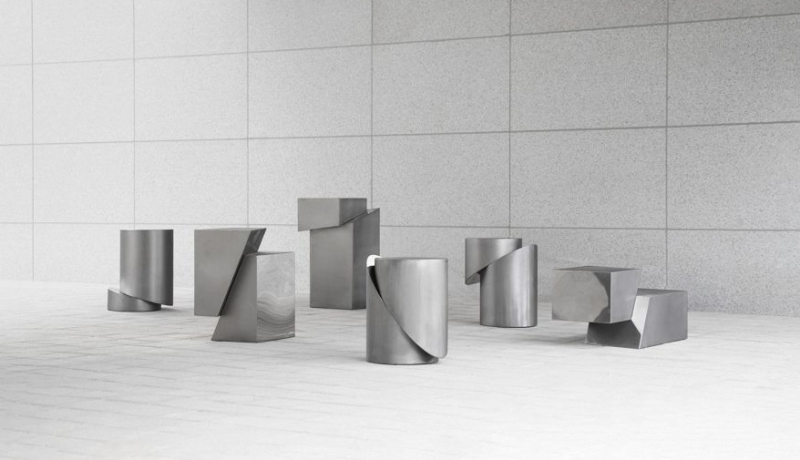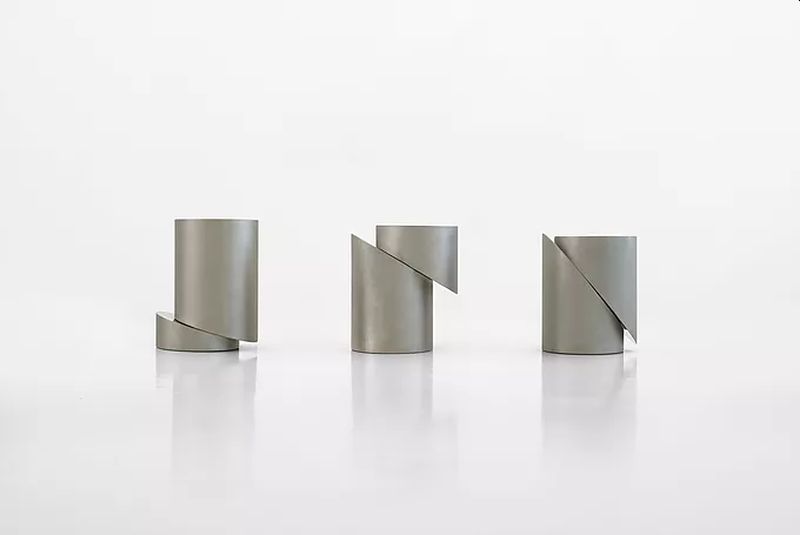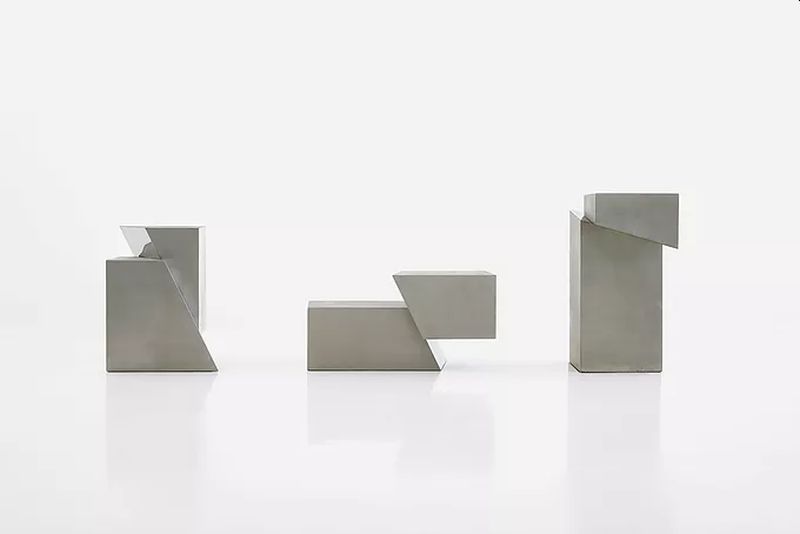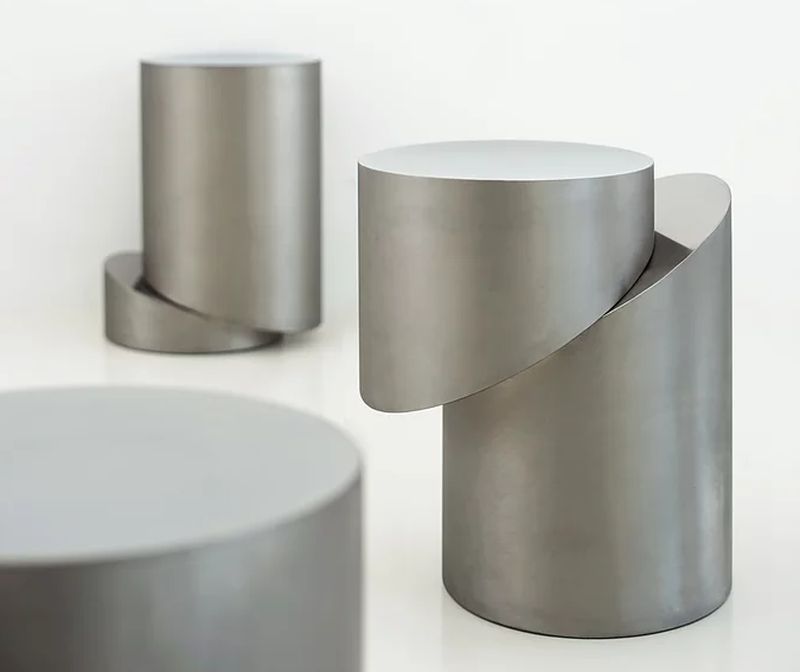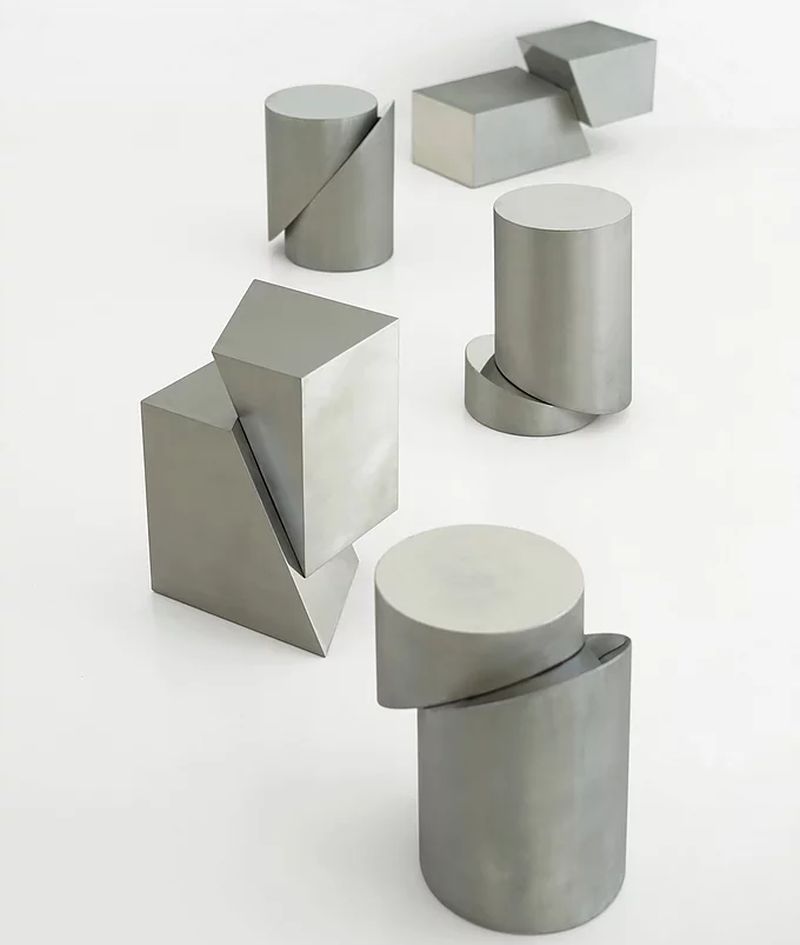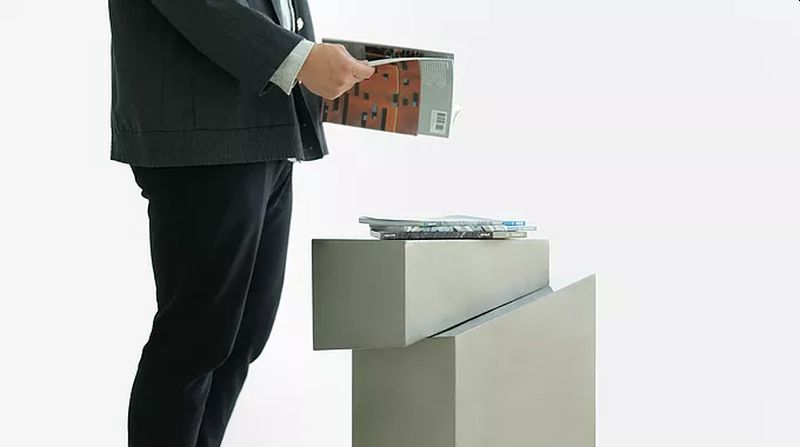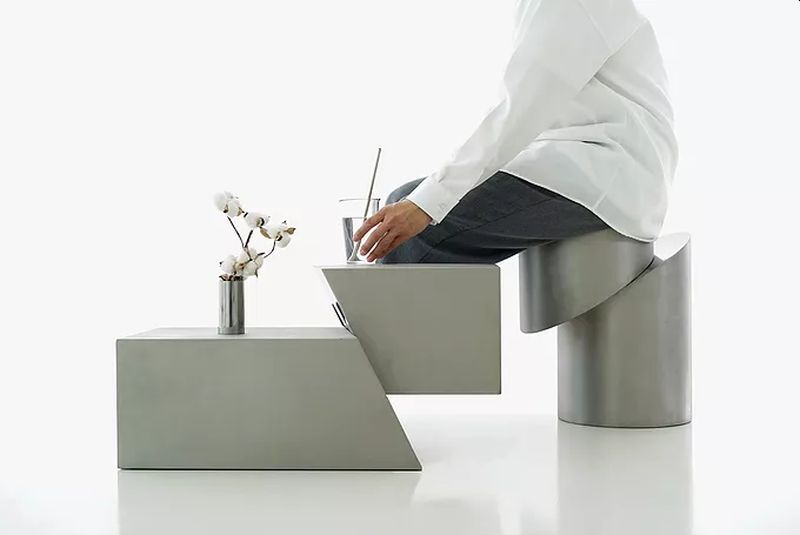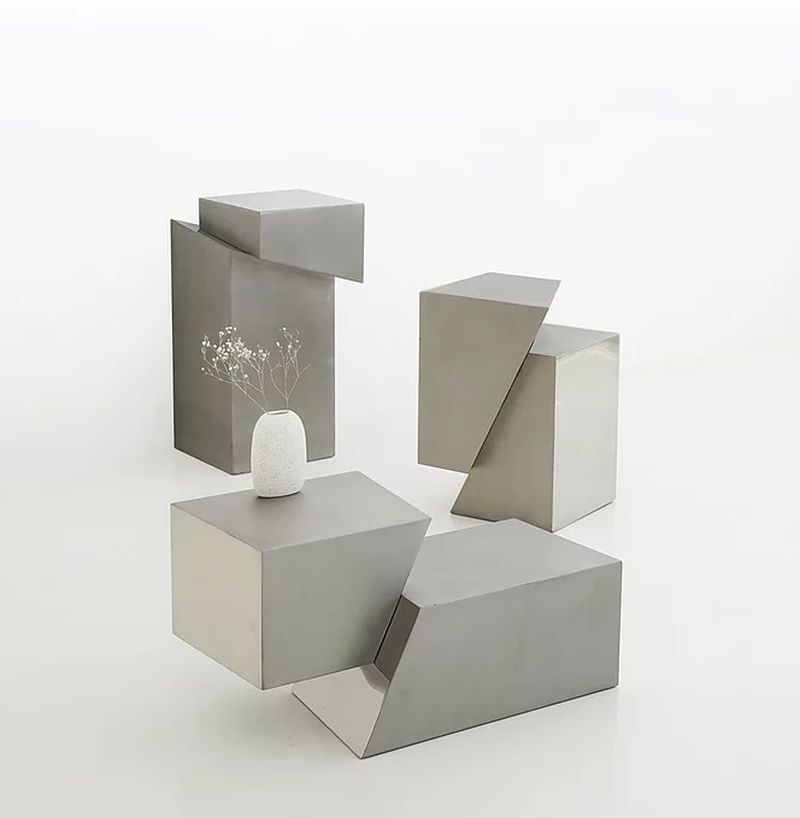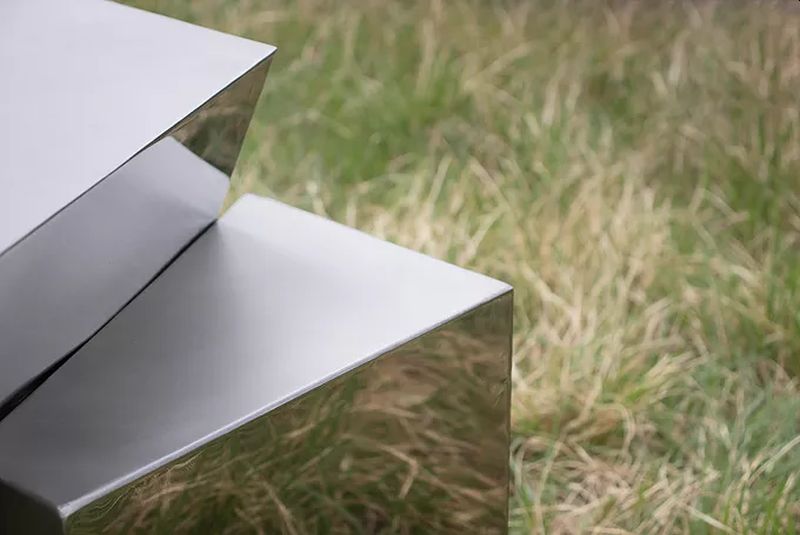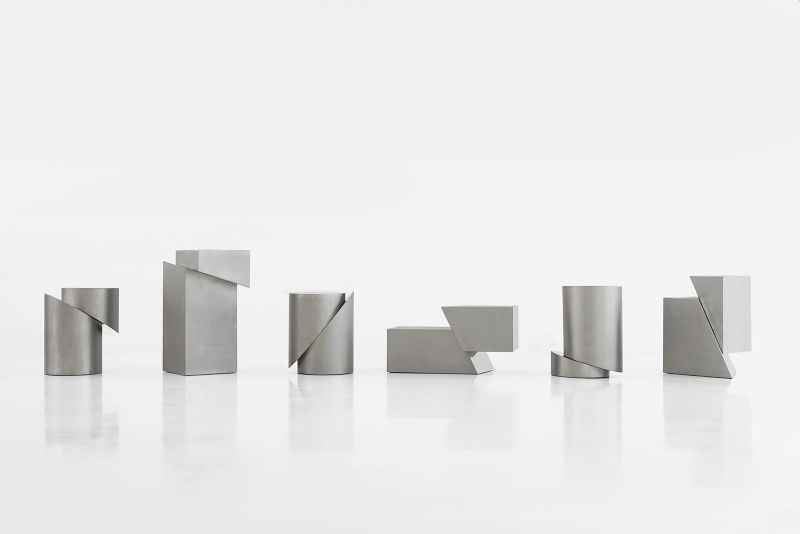 Via: Minimalissimo