Updated 14 January 2020: GE Appliances has showcased an upgraded version of the Kitchen Hub at CES 2020. It now packs a microwave oven with an AI-powered camera that can recognize different food items. Users get recipe recommendations on the basis of the ingredients detected by the camera. The earlier version of the Kitchen Hub is now available for purchase. 
At CES 2019, GE Appliances is all set to reveal its smart range hood which has an interactive 27-inch touchscreen. The connected smart kitchen appliance is dubbed Kitchen Hub – aimed at people who want to control everything from the kitchen itself.
It has built-in Google Assistant support and interconnectivity with other smart home accessories that go all well with an IoT ecosystem. The wide touchscreen makes sure that you don't miss your favorite flicks from Netflix or Spotify.
There's also integration with SideChef platform (having thousands of recipes) which can guide you step-by-step to prepare your favorite recipes. It can also do things like preheating your oven to the desired temperature while preparing a particular recipe.
Also Read: Best Smart Home Accessories, Technologies and Appliances at CES 2019
Kitchen Hub has a forward-facing camera and overhead cooktop-facing camera which can be used to interact with friends and family while preparing meals. This feature will bring a smile to the faces of people who like to interact with their buddies while in the kitchen.
The smart kitchen appliance can seamlessly control other smart home devices. Right from temperature control to adjusting lighting, you can do it all.
Now, the question arises, why would someone want to have a touchscreen rangehood in their kitchen? Especially when the screen can get dirty since it is right above the cooking area. Moreover, GE hasn't mentioned any oil or water resistance properties on the touchscreen.
Given that the Kitchen Hub is going to have a price tag of $1,199 to 1,399, it is going to be hard to lure an average homeowner into buying one.
The picture will be much clearer when it is launched officially in May 2019.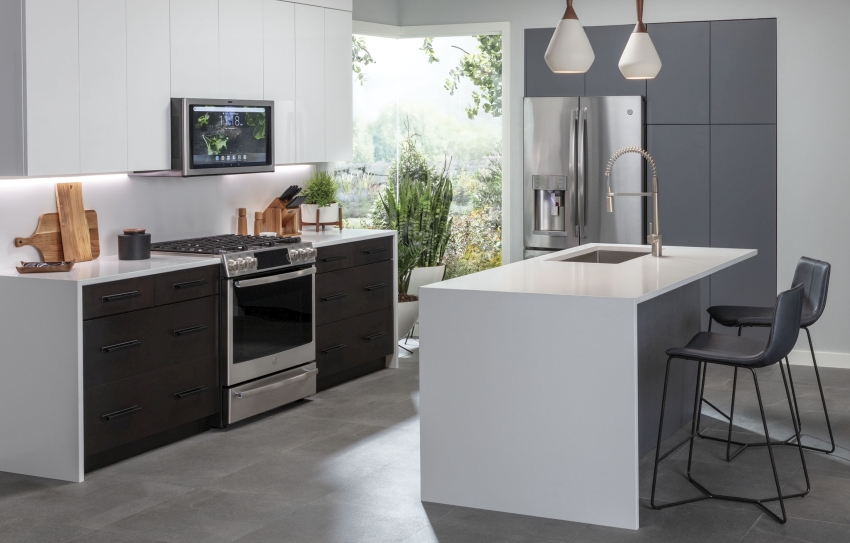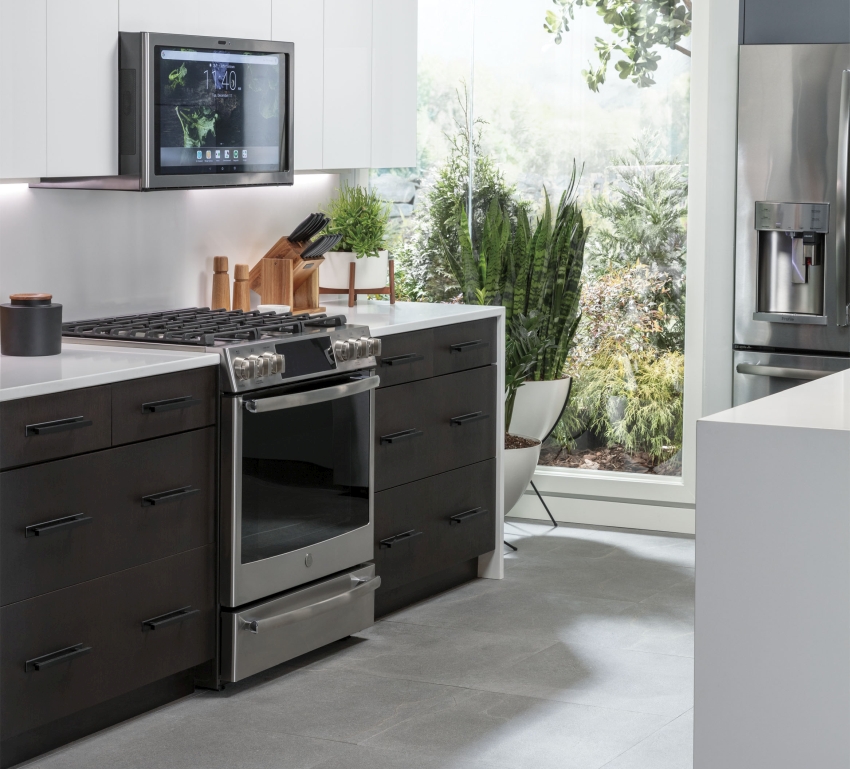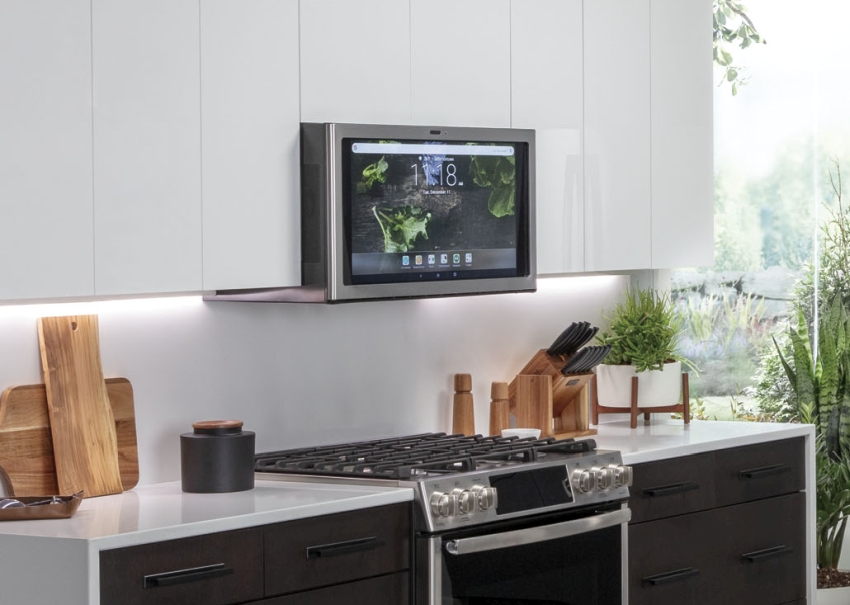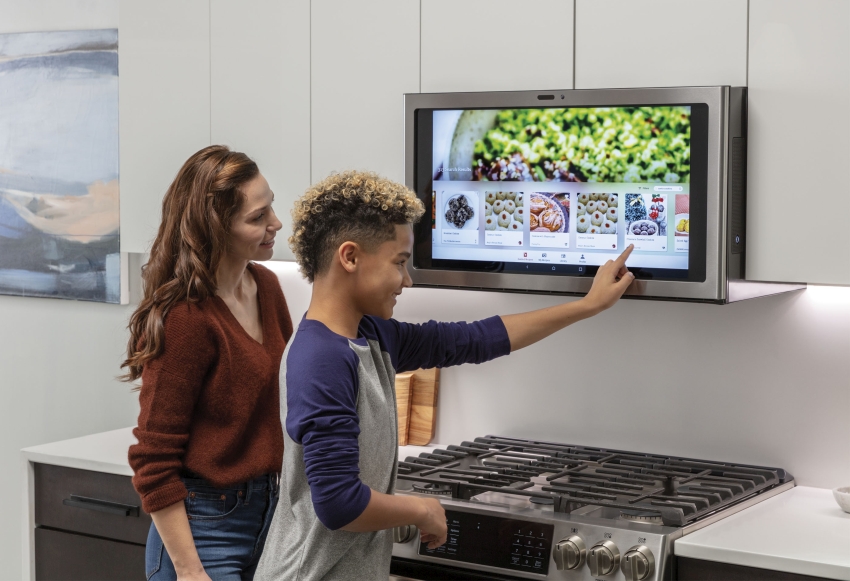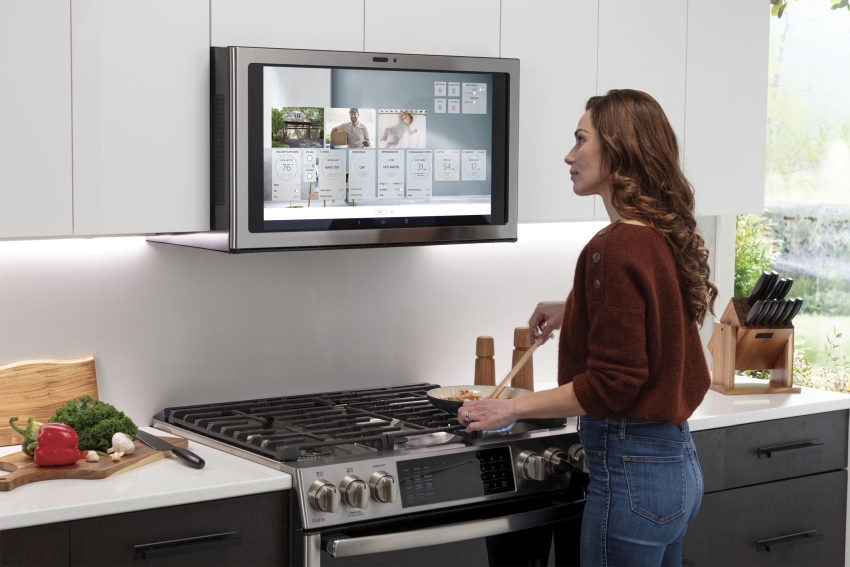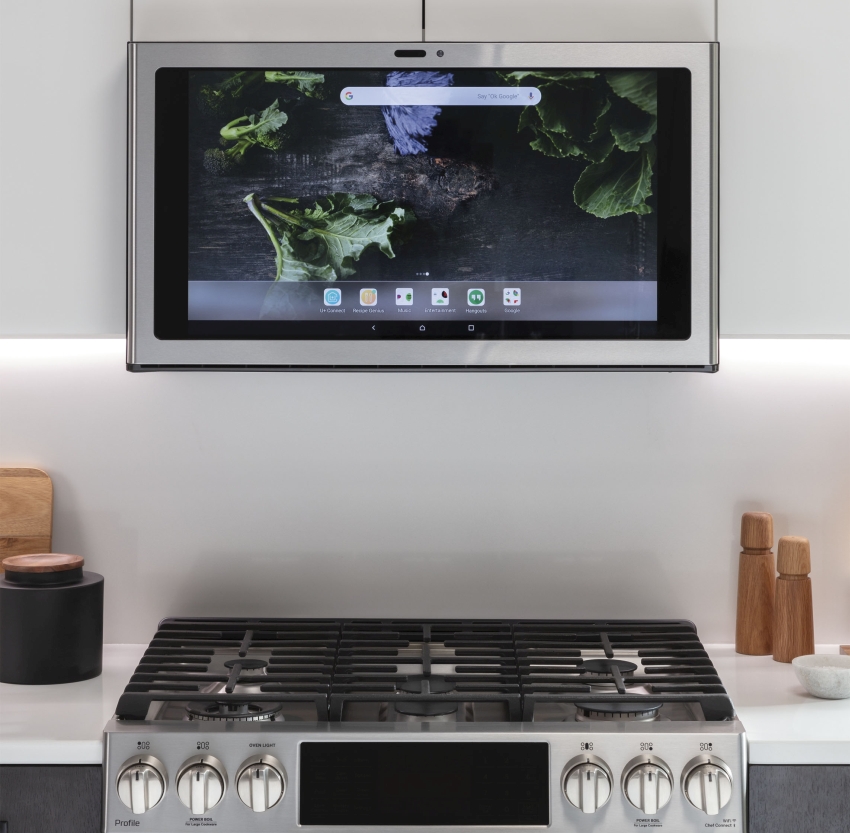 Source: GE Appliances