Like every previous year, very luring technologies, gadgets, and devices were unveiled at the CES 2019. This year, the biggest tech fest in the world was dominated by smart home technologies and products, and this is what made the event different from yesteryears.
The intriguing event saw a number of smart home appliances, furniture, security devices and other home essentials displayed with release dates of later this year.
If you have missed something that you shouldn't have, at the Consumer Electronics Show, we have below a compendium of best smart home devices that were on show at CES 2019. Read on.
What are the Best Smart Home Products from CES 2019?
Laika Pet Monitor
Pepe Pet Dryer
Lamborghini Massage Chair
Ring Door View Cam
Kohler Hands-Free Faucet
LG Rollable TV
Numi 2.0 Intelligent Toilet
LG HU85L CineBeam 4K Projector
Samsung QLED TVs
Whirlpool Smart Ovens
1. Laika Pet Monitor Feeds and Plays with Your Dog When You're Away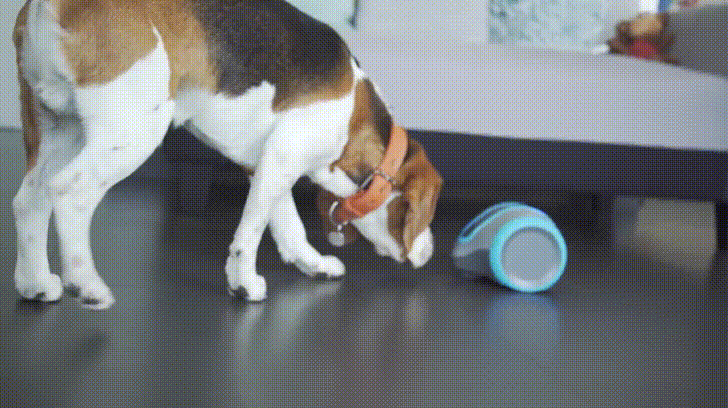 The pet surveillance market is dominated majorly by pet monitor cameras or interactive monitors which let you talk with your furry friend. Some of them even feed your pet at set intervals of time. Now, a new kind of pet monitor has been spotted at CES 2019 which adds an element fun too.
French company CamToy has come up with a pet monitor dubbed Laika which behaves like a companion for your pooch. It rolls around, follows your dog and even gives treats from time to time. This way your pet is entertained fully even when you are not at home.
Laika pet monitor can be set on automatic self-running mode or the user can control the movement remotely from anywhere with the companion app. There are onboard cameras which let you keep an eye on your pet and you can toss treat(s) using the app's interface.Read More
Check CES 2019 for complete coverage of the biggest tech show of the year at Homecrux.