This five-feet tall Fire Pit Eye Tower by Imagine Metal Art resembles the Barad-dur tower from Lord of the Rings. The metal artist Trevor McIntyre, based in Hamilton, Ontario, has beautifully recreated the destruction of Dark Tower of Barad-dur.
The highlighting features of this one-of-a-kind fire pit are the Eye of Sauron on the top and the inscription of the One Ring at the bottom. Made from heavy gauge steel, the fire pit is going to add Middle Earth groove to any backyard.
When ignited, this fire pit tower looks absolutely gorgeous. The Eye of Sauron seems to be looking at you – just ready to pierce your heart. It will grab all the attention of your guests this winter.
You can purchase the stunning Lord of the Rings-inspired fire pit from Imagine Metal Art Etsy shop for $644.91.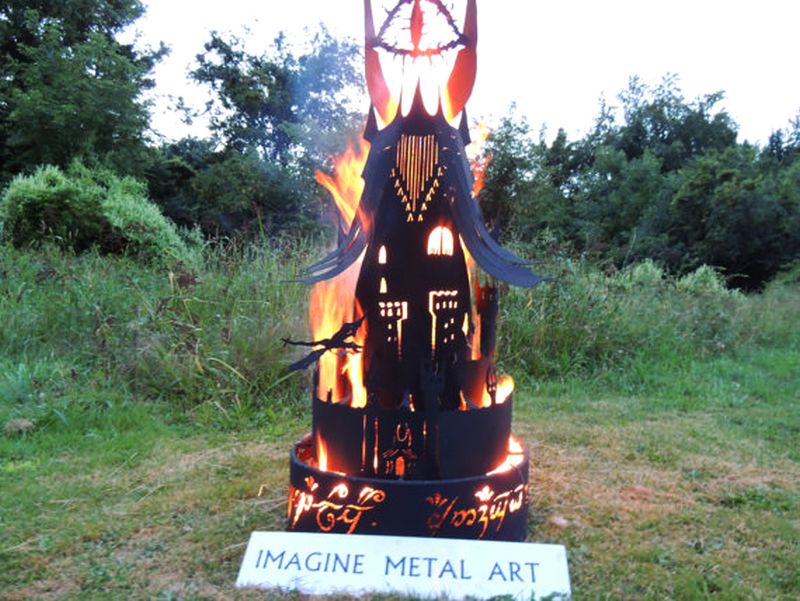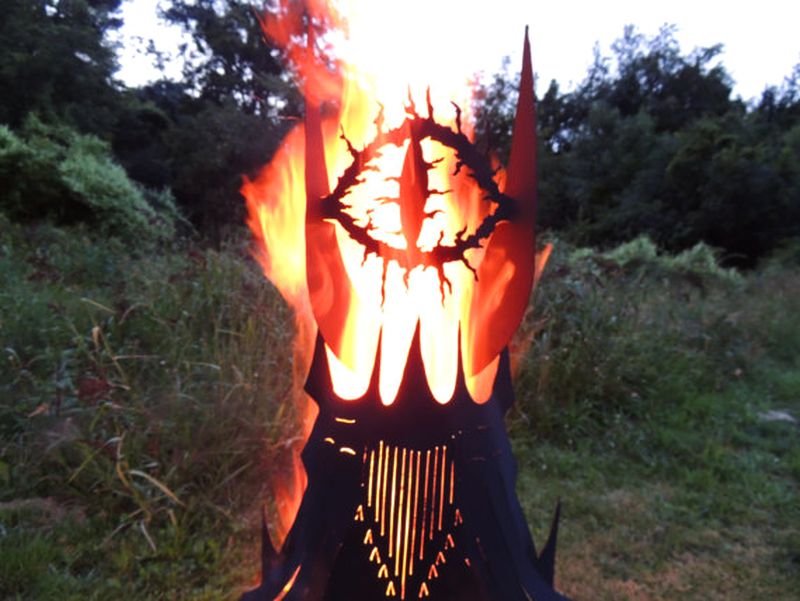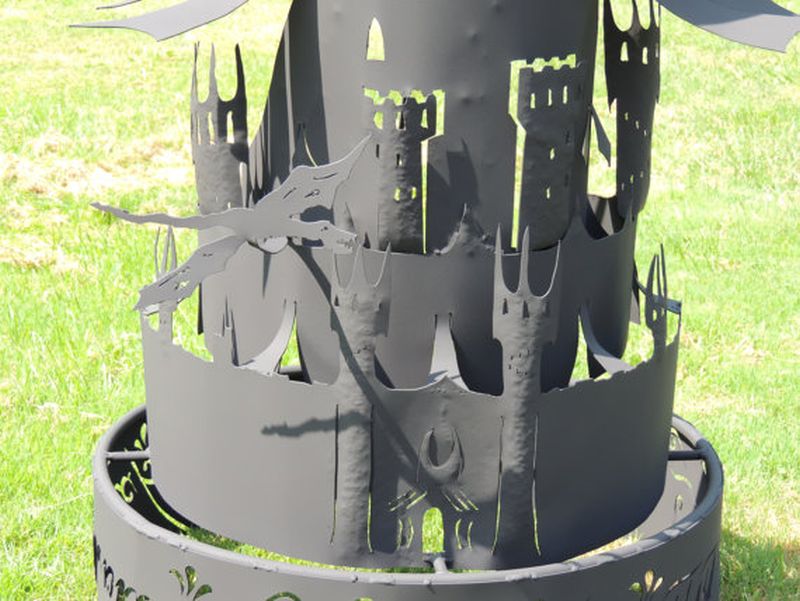 Via: TheLandofShadow