Who doesn't love ice cream dipped in chocolate, especially when it looks tempting. Giapo Kitchen, an ice cream shop in Auckland is renowned for its unique menu which attracts locals and tourists alike. Their squid-shaped ice cream was a big hit with foodies and now they are back again with yet another creation that'll make you drool over.
This carefully hand-crafted lip-shaped ice cream inside a dark velvety chocolatey mold is something that you wouldn't have seen thus far at local ice cream parlors. One can stick the delicacy right against their lips by biting down on the crunchy cookie holder.
The chocolate mold is filled with any ice cream available on the menu and once the customer is done with clicking selfies in their more than noticeable fake lips, it can be eaten. Biting into the chocolate lips reveals the lip-smacking ice cream inside which increases the excitement level three-folds.
The luscious, chocolatey lips dubbed Wearable Lips (as Annarosa likes to call it) will soon be on Giapo's menu and it goes without saying that people will use it as another way of expressing affection to their loved ones.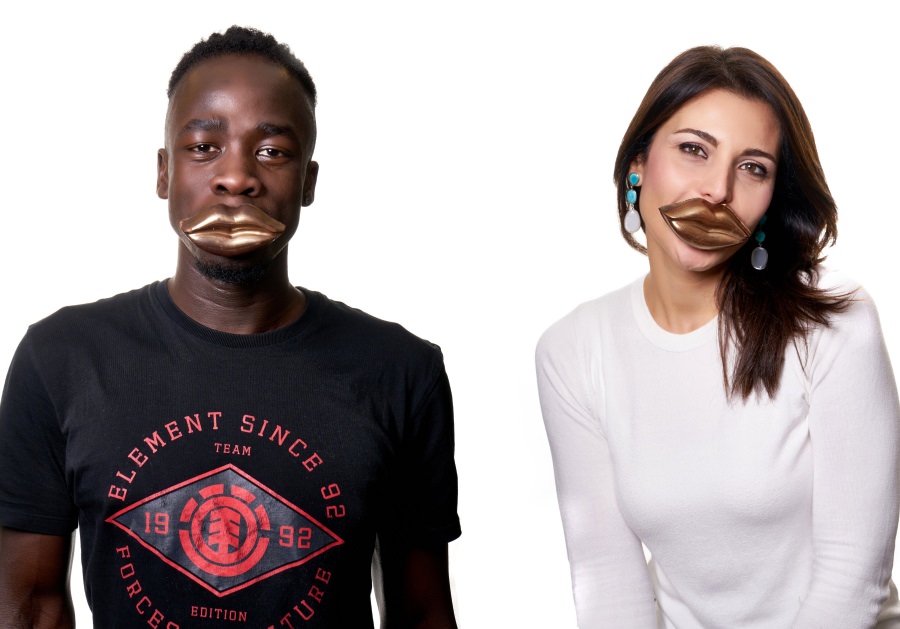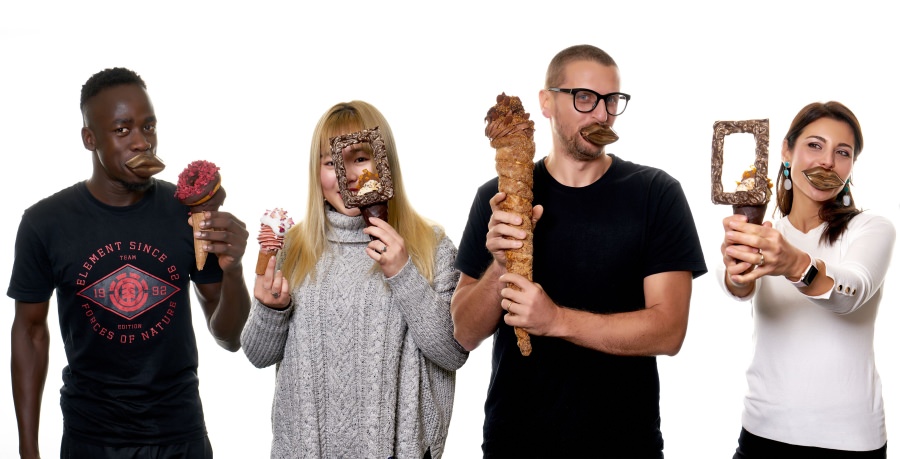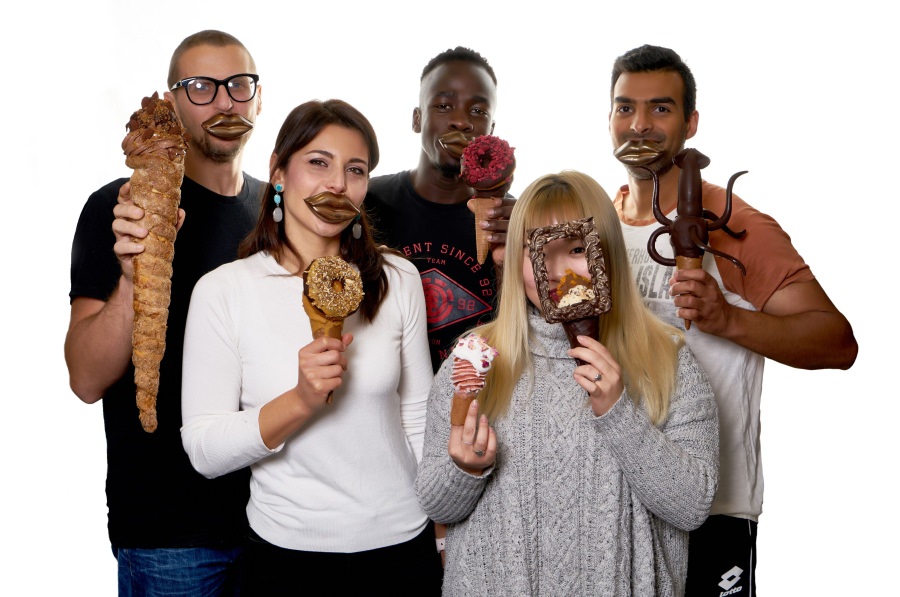 Thank you Annarosa Petrucci for sharing the information and pictures of this tempting chocolate-filled ice cream with us.