Osaka-based studio Hamada Design has beautifully constructed an elegant Glass + Wood building, which houses an office and a beauty salon. The building faces a national road in city Koga that connects two other neighboring cities- Nagoya and Kyoto to attract interest of passing cars.
Entire building is clad in timber and glass; boasting several rectangular voids that frame around natural foliage that grows from bed on the ground floor. The ground floor of the building accommodates a beauty salon, whereas the upper level includes the owner's office. Other than that, recreation area, seating area, conference hall, etc. are also present inside for every guest.
There is a huge tree in the middle that ascends from its ground floor bed all the way to the upper floor. The foliage can be easily viewed from edge the rooftop garden that attributes three raised beds covered with turf and planted with little trees to form a natural connection with surrounding landscape.
The building has huge glazed floor to ceiling glass walls to offer substantial views of surrounding natural environment. Interior is kept minimalist with several contemporary décor objects and has intriguing lighting fixtures that spruce up stylish layout of the building. Overall, the Glass + Wood construction offers a perfect relaxing environment to the visitors. It is a great spot for the passerbys to unwind themselves from tiring drive and tranquilize in a soothing environment.
Check out the images given below to have a closer look at different sections of this exotic building.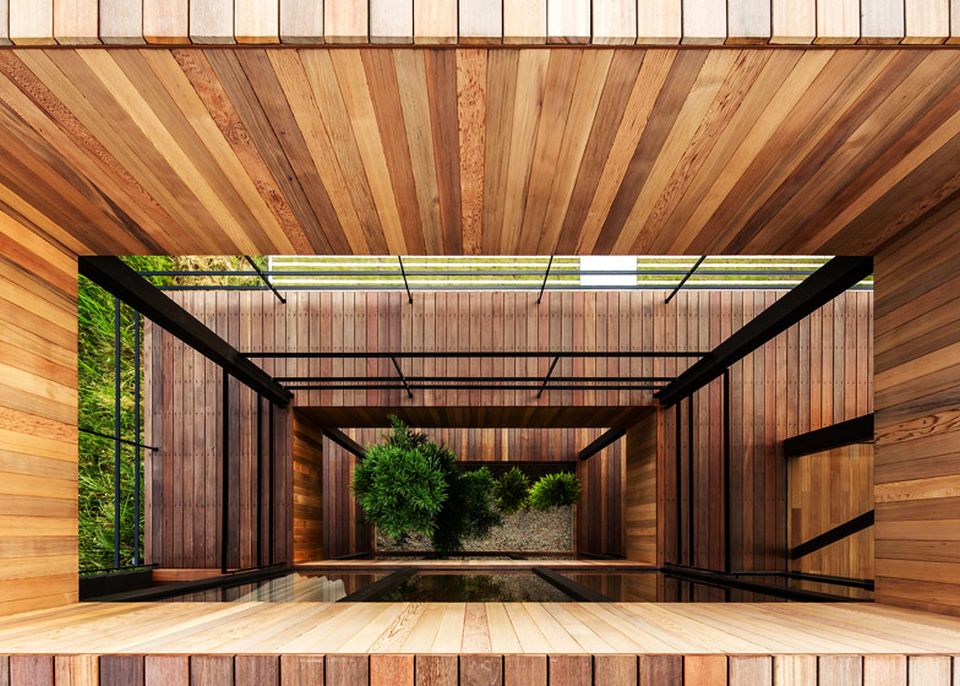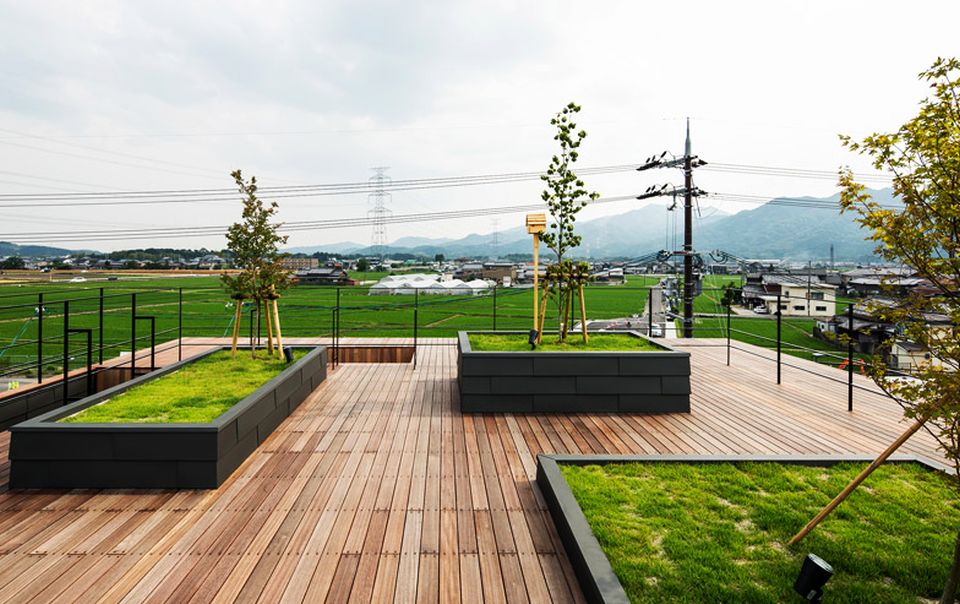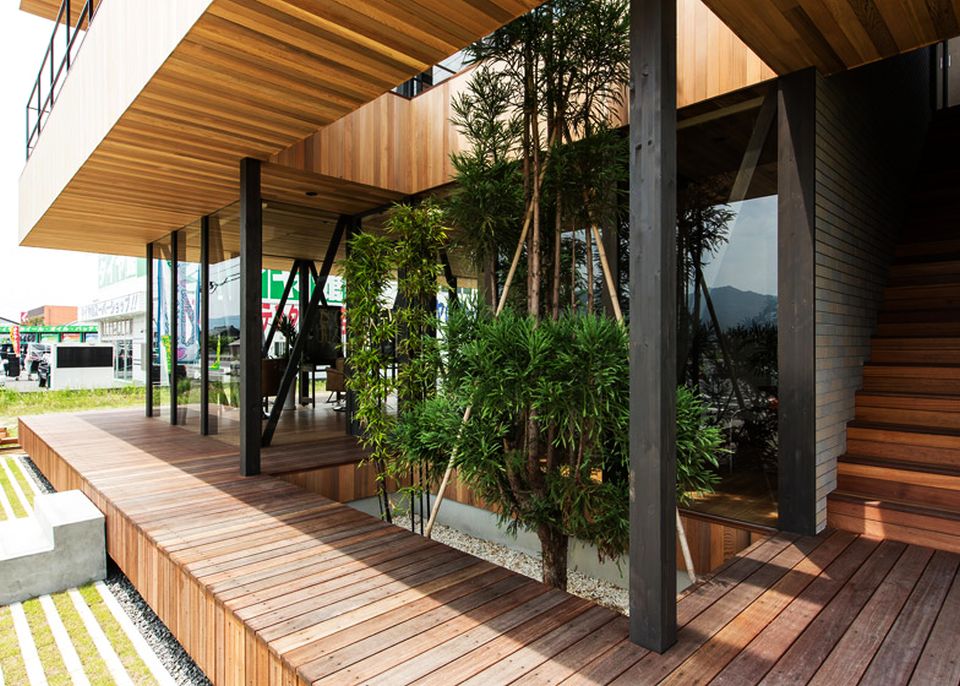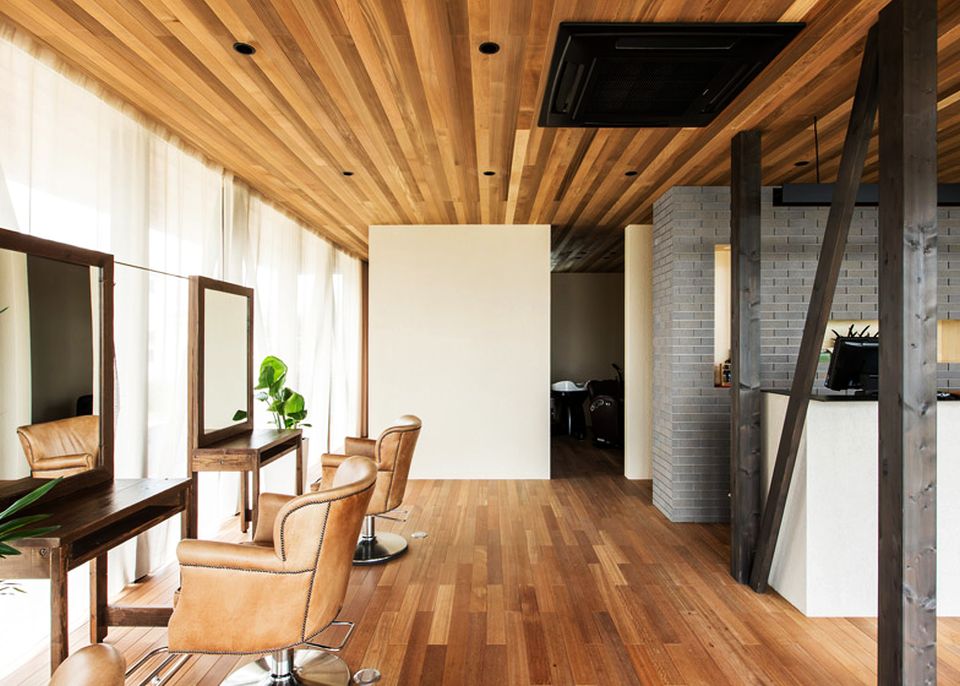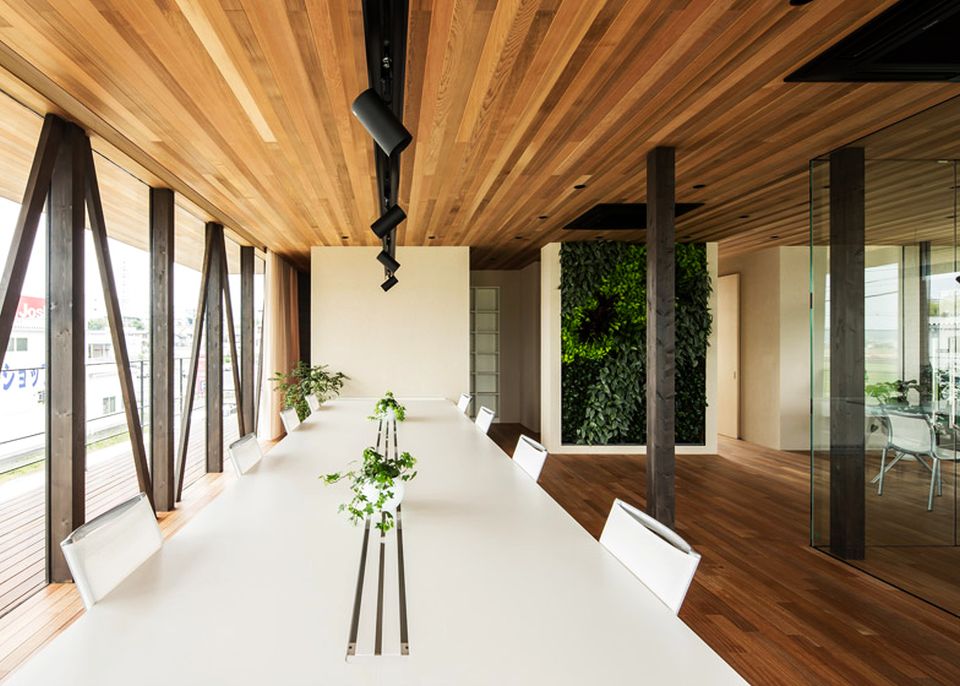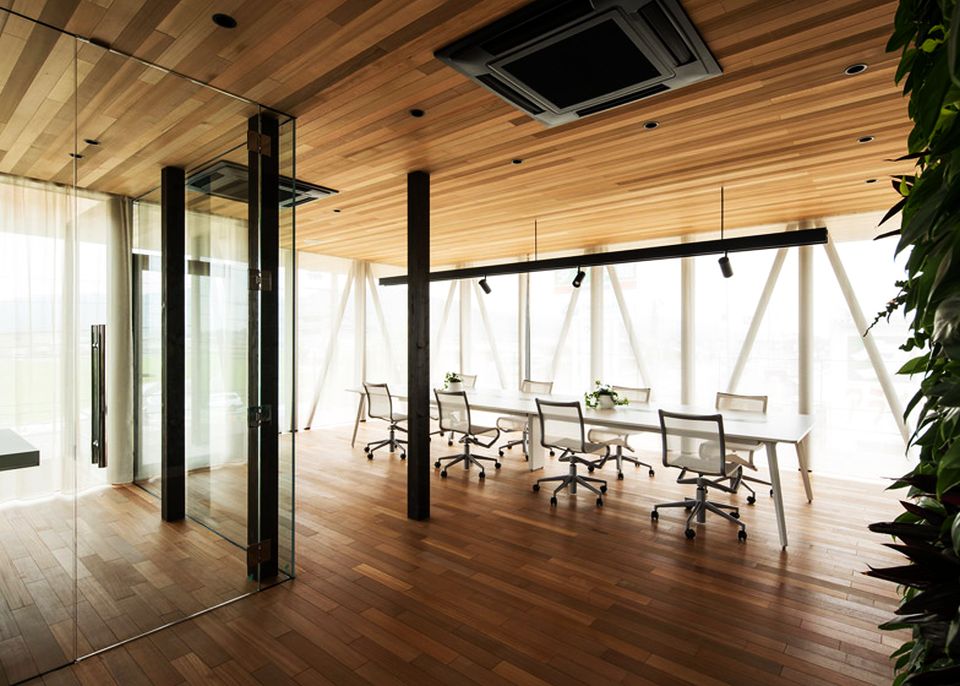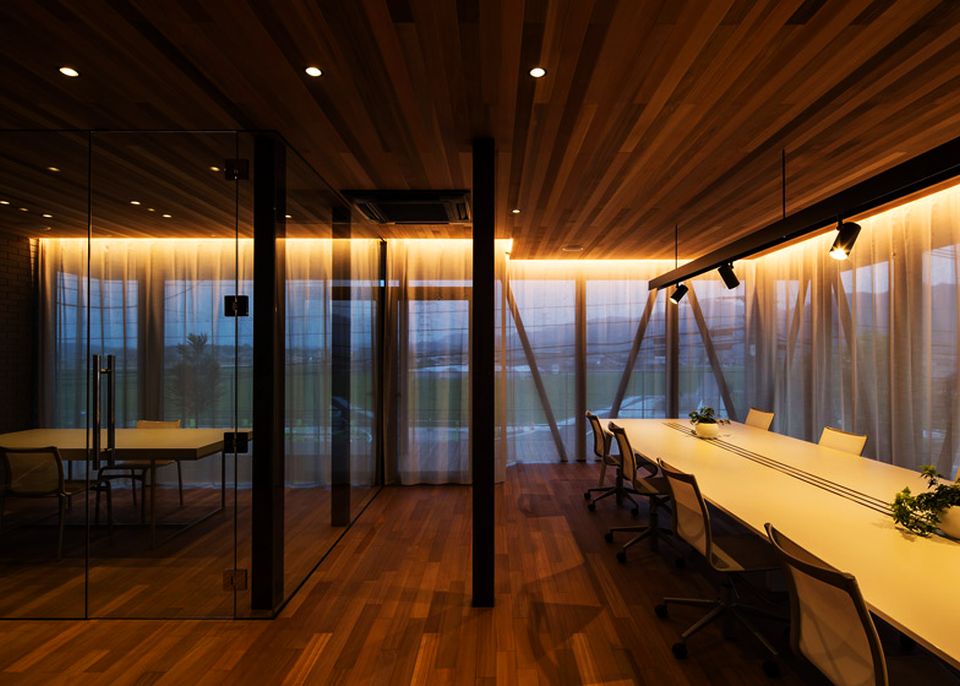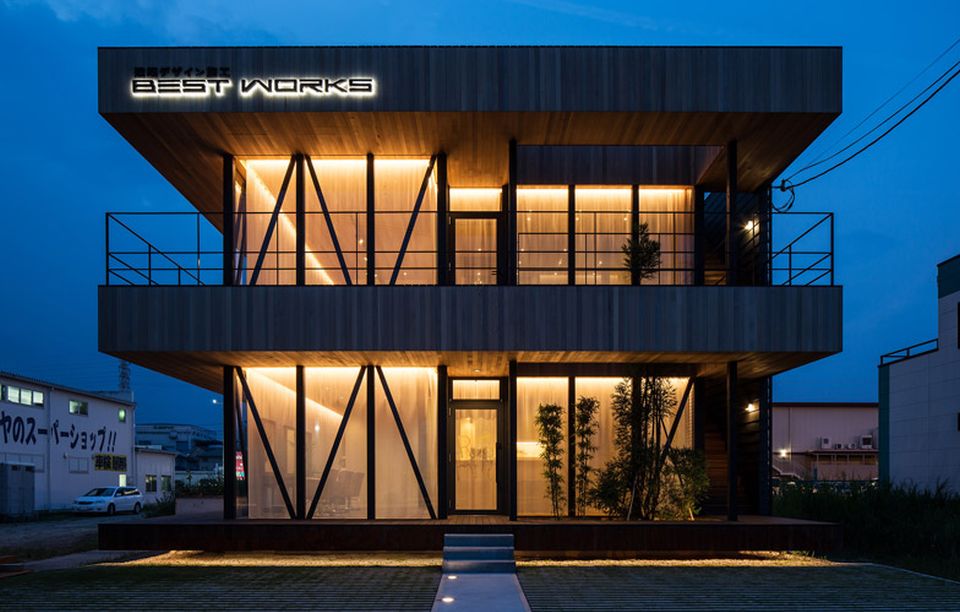 Via: Inhabitat