Halloween is one of the popular baking holidays during the fall season, as it gives culinary artists the opportunity to create spooky yet adorable Halloween food items. We shared with you the creepy spider web Halloween cakes and now here's another Halloween treat that will add to ghoulish feel to your Halloween dinner. We're talking of the glow-in-the-dark ghost cupcakes.
Halloween ghost cupcakes
These cupcakes are fun to create with your kids for the upcoming All Hallows' Eve. Each piece is topped with a buttercream marshmallow frosting that's further spiked with a tonic water, due to which they glow and turn into illuminating ghosts in the dark. Don't worry about the flavor of the tonic water, as it can blend with other palatable flavors.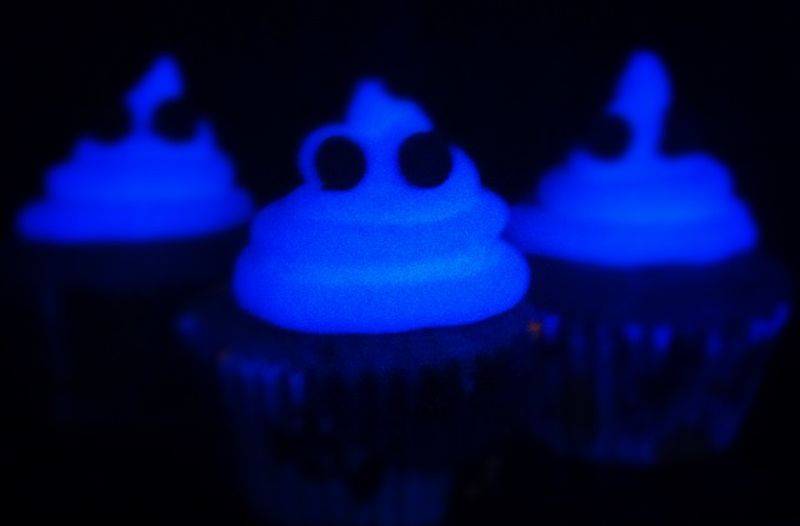 Buttercream marshmallow frosting
Ingredients: Two sticks of butter, 17-oz bottle of marshmallow creme, three cups of powdered sugar, ¼ cup tonic water, and chocolate chips for garnishing.
Once you've collected all the ingredients, beat butter and marshmallow in a hand mixer for about three minutes until the mixture gets fluffy. Add half of the powdered sugar and tonic water into the mixture and beat until it's smooth. Add the remaining powdered sugar and continue beating for another three minutes.
Finally, you can pipe the frosting on freshly baked and cooled cupcakes. Make eyes of the ghost cupcakes with chocolate chips.
Check out the video below to see full instructions to prepare the glow-in-the-dark cupcakes. Dessert lovers of all ages are going to love these Halloween-themed treats.
Via: People