Chicago-based firm Golchi LLC, manufacturing and welling creative products, recently unveiled their first product. Dubbed as Golchi, the world's most versatile and customizable bottle, it can easily hold two beverages of different temperature and has approximately 15 features.
Termed as world's first vacuum insulated bottle that can easily carry two drinks, it will keep cold drinks cool for 24 hours and piping hot for 12 hours. Imagined to offer utmost comfort, the bottle apart from carrying drinks also has a storage space where one can easily store essentials like medicines, snacks, etc.
Fitted with patent pending "Controlled Flow Mechanism" that allow user to adjust drinking spout based on beverages, but the additional 15 features make it one of the most versatile bottle available in the market. Coming with a pour volume of 27 oz., one bottle can be used in four different configurations:
Double Decker : In this the bottle has dual compartment for two beverages and has a built-in storage section
Jumbo : In this configuration dual compartments is configured into a single compartment bottle to carry one beverage in larger volume plus dry storage
Traditional : An everyday bottle with no storage section
Golchi Mini : Here user can split the bottle into two standalone bottles
Mechanized to adjust according to different ways to drink, the drinking spout comes with three locking points that can be adjusted according to beverages. To offer convenience, lid of the bottle also comes with temperature marker to help you remember hot and cold drink inside the bottle.
Leak proof and dishwasher safe, the BPA free bottle fits in everywhere, and the collapsible handle makes it easy to carry it the bottle. Currently creating awareness via crowdfunding site Kickstarter, Golchi has successfully raised $169, 675. Available for pre-order, at a special Kickstarter price of $39, Golchi is expected to be shipped worldwide by December 2016.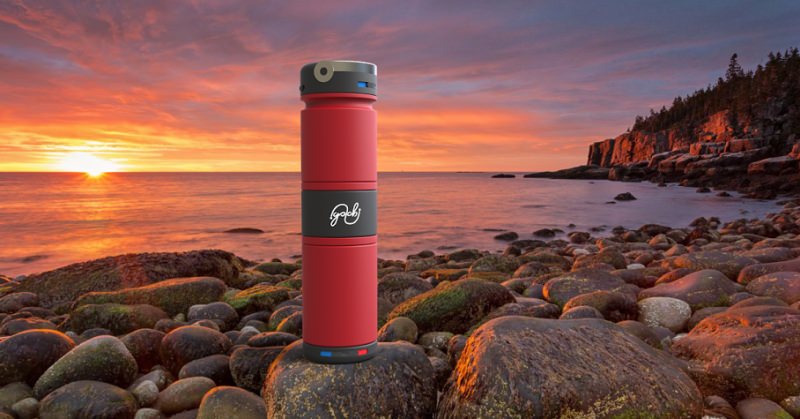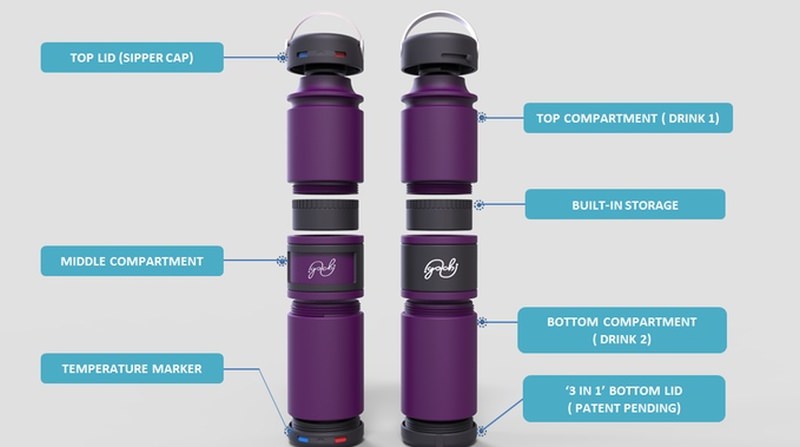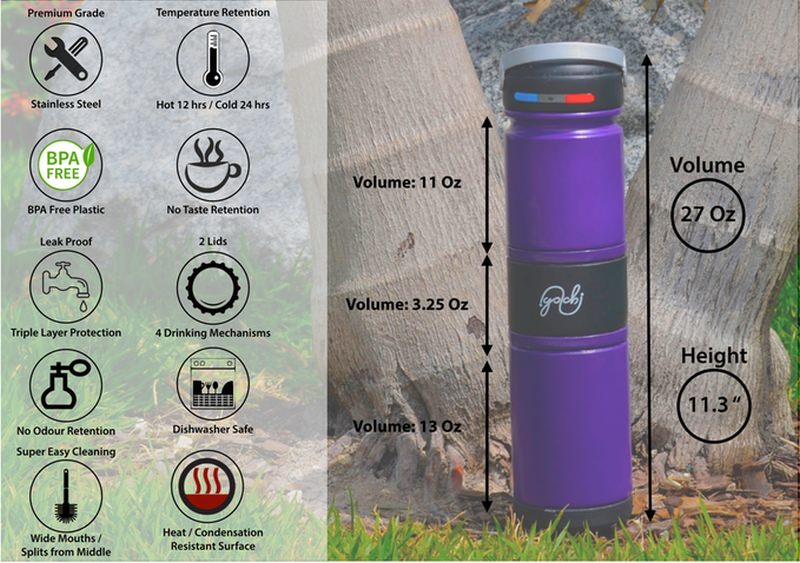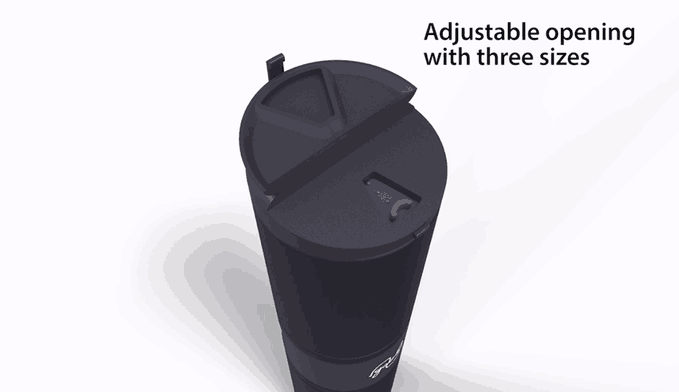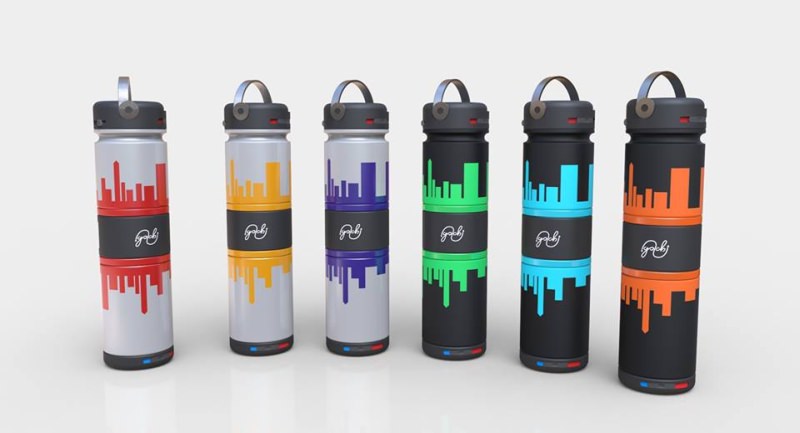 Via: BlessThisStuff