True to the rumors predicted earlier, Google unveiled its new slew of smart home devices including Pixel 2 smartphone and the much-awaited Google Home Mini smart speaker at its 4th October event this year. As mentioned earlier, it works like a mini edition of Google Home featuring colored fabric enclosure encased in the hard plastic base. Other than this, Google also launched Max stereo speaker, Pixelbook, a tiny wireless camera, wireless headphones, and some new updates for the Google Home.
In this event, Google also focused to provide its users with new Google Home updates in which it is trying to combine machine learning with AI, so that it can adapt to the activities of users. We have summed up all you need to know about Google's new updates announced at the event.
Voice match feature: Google has rolled out a new feature for its virtual voice-assistant. Now, a Google Assistant-powered device is able to identify different users, so it can now deliver personalized information to different users. It will play different music playlists for you and other members of your family. With this feature, it will call only your contacts, not anyone else's contacts in your home.
Hands-free calling: Now any Google Home user can call any mobile or landline for free without using any additional services. You just need to give it a voice-command to call your friend.
Broadcast messages: With this new feature, users can broadcast voice messages to different Google Home devices in a single home. This feature looks appropriate for the situation when you want to signal kids to wake up in the morning. You just need to give a simple voice-command to the Google Home device to broadcast a wake-up message to all devices, and it will do the rest for you without any efforts.
Playful features for kids: Google team has tried to improve Google Home's voice-recognition accuracy for kids. Fifty new experiences have been introduced for kids to play, communicate, and learn something new with Google Home. It can also be used as a storyteller to listen to classic stories like Snow White and the chef who loved potatoes or listen to some jokes, play science quizzes, and other physical games with the assistance of Google Assistant.
Updates for Nest products: Google has released some new commands to help control the Nest Cam and thermostat easily. You can use voice-commands to initiate different Nest cams, and later see the camera recordings on your Chromecast built-in TV easily or say Hey, Google Good Night, to turn off lights, equip the home security system and tell your immediate first calendar event and alarms.
Google Home Mini
It is a small, sleek and smooth smart speaker with no corners and edges making it suitable for any type of home decor. There are four built-in LED lights to respond to users, and it can be placed anywhere in a home to enjoy 360-degree output. One feature that we missed earlier was its touch-sensitive fabric top cover that can be used to control it manually.
It will be helpful for different purposes, you can use it as sous chef in the kitchen, white noise machine in the nursery, voice remote for your TV and as an alarm clock in the bedroom. In stores starting on 19th October, it will be available in three colors – coral, chalk and charcoal for just US$49.
Update: After Artem Russakovskii of Android Police noticed that his Google Home Mini was behaving very differently from the other Google Home and Amazon Echo smart speakers in his home, he contacted Google to take action into the matter. Google identified the problem and revealed that a bug in touch control mechanism has led the Google Home Mini devices to behave incorrectly.
Privacy concerns are needful when including a smart home devices in your nest, and thus Google has decided to permanently remove all top touch functionality on Google Home Mini to avoid any confusion and give you complete peace of mind to users. The new update will be completely rolled out by end of day October 15, 2017.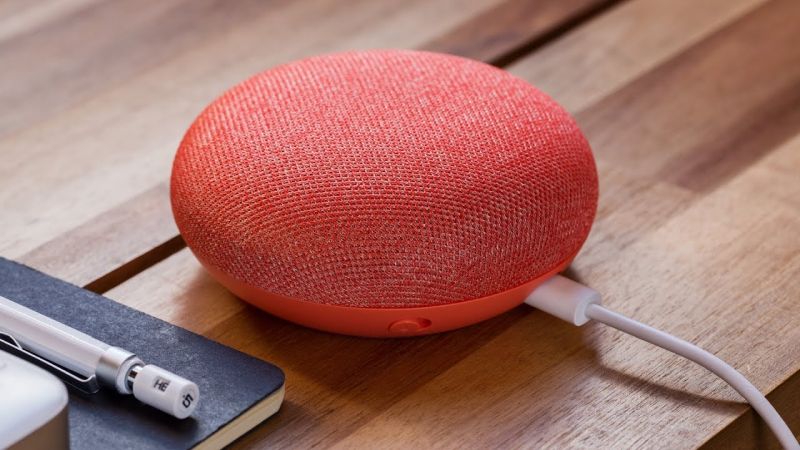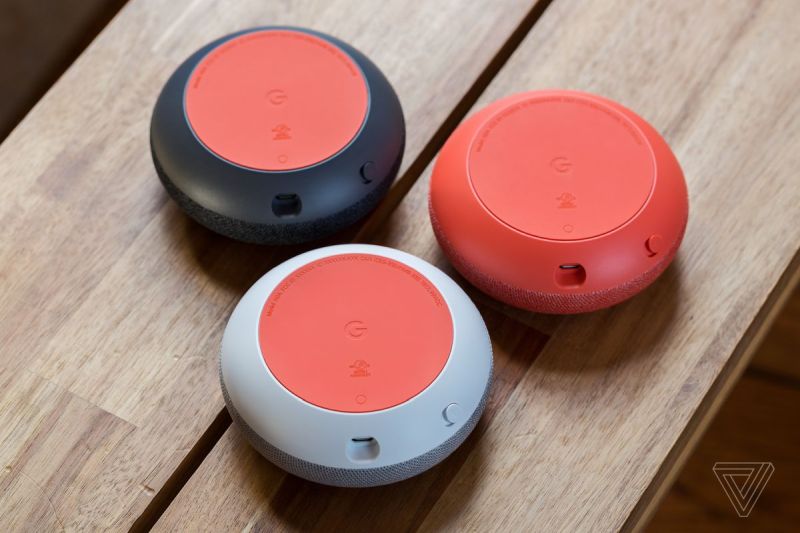 Google Home Max
Google also launched Google Home Max, a Google Assistant-powered stereo speaker for audiophiles. It's a $399 stereo speaker designed to take on Sonos, Bose, Apple and other companies. There are two 4.5-inches woofers and 0.7″ tweeters to offer an awe-inspiring output. Its rigid polycarbonate body and fabric cover makes it a unique, catchy, and subtle music accessory for home.
You can place it either horizontally or vertically using the on-board magnet base. Other than delivering magnificent sound, it also provides personalized music experience by adapting to different users, their environment, context and preferences. So it is just your personal voice-controlled smart speaker that knows when to lower the sound and when to turn it up by tapping into your behaviors. It adjusts sound automatically according to the various on-board room configurations.
You can connect Max to YouTube, Spotify and many other online music streaming services using simple voice-commands. It supports Cast, Bluetooth, and stereo Aux input to connect anything from your phone or to a vinyl. The unique placement of microphone and Google's neural beam forming technology makes it able to listen to you sound even when the music is playing loudly.
With voice match feature, it will become a personal DJ for different persons by playing personalized playlists and music stations. It can be connected to Google's other smart products and Chromecast built-in speakers, making it capable of syncing up to different speakers to enjoy multi-room audio. It will be available from starting from December US$399, in two colors chalk and charcoal. Initially, it will be introduced in different regions of the US and later in other parts of the world.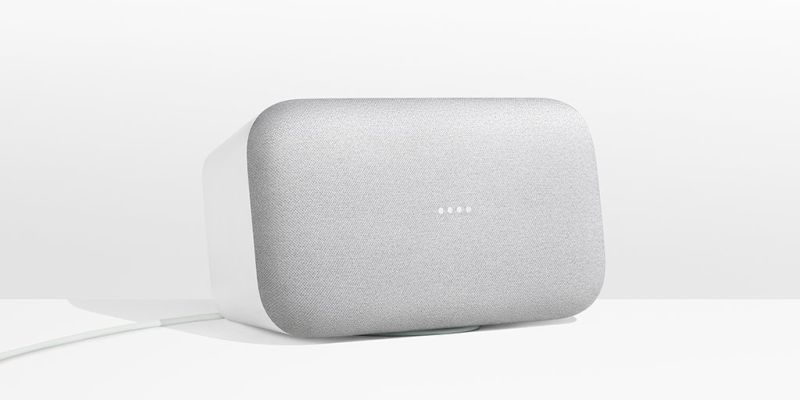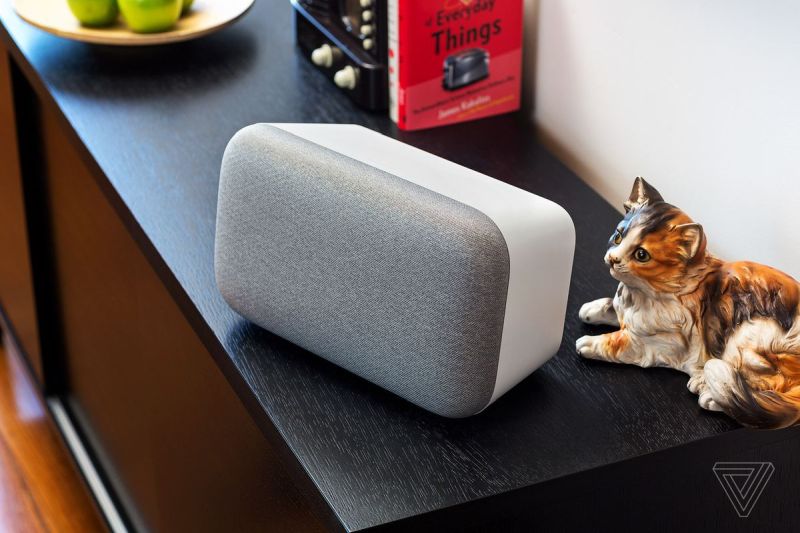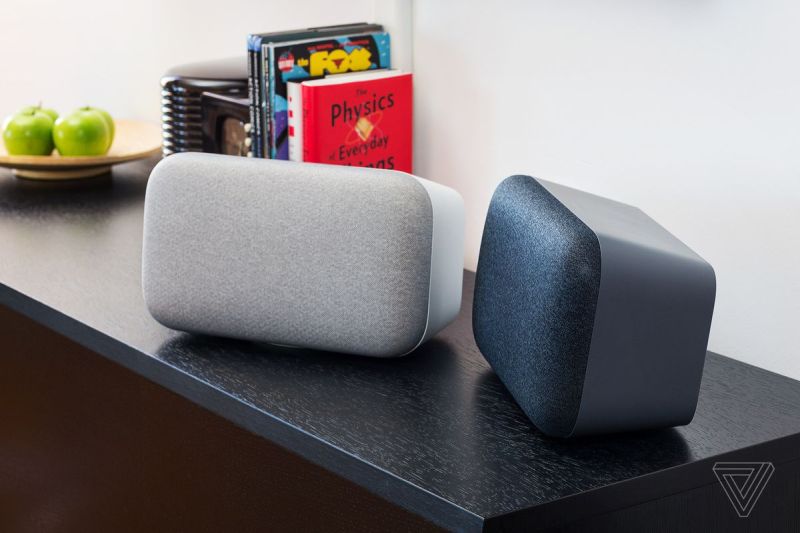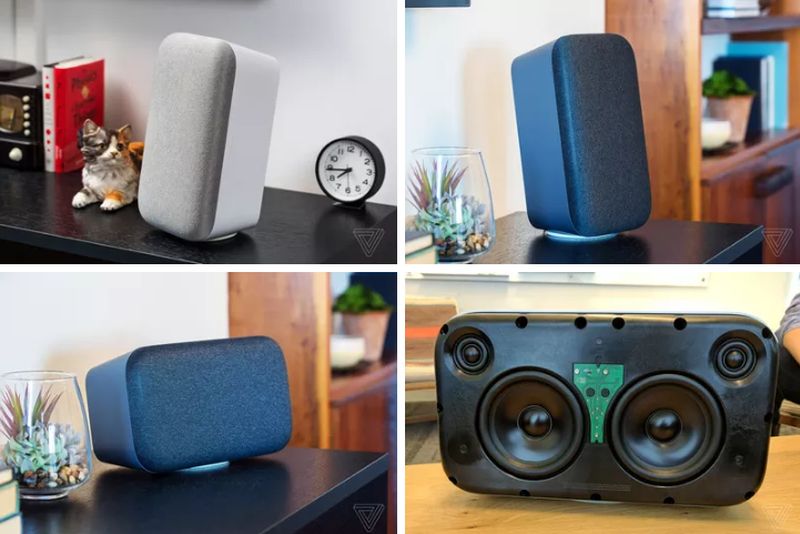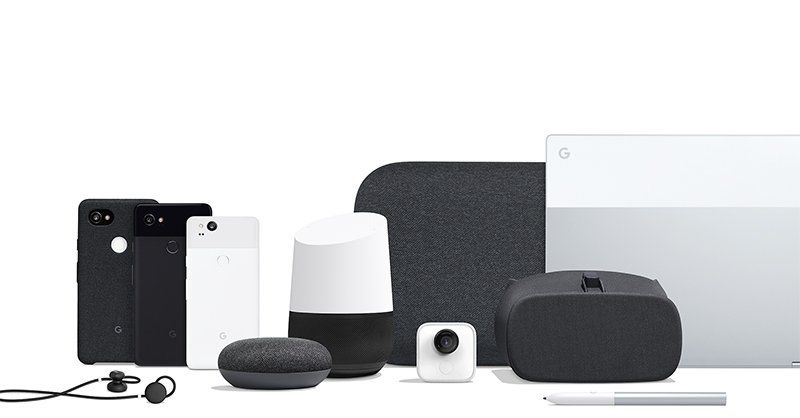 Google Home Vs. Google Home Mini
| | | |
| --- | --- | --- |
| | Google Home | Google Home Mini |
| Price | US$129 | US$49 |
| Speakers | One 2-inch driver and dual 2-inch passive radiators | One 40mm driver |
| Ports | Micro USB | DC power |
| Size | 5.6 x 3.8 (diameter) | 1.7 x 3.9 (diameter) |
| Weight | 1.1 pounds | 6.1 ounces |
In the end, it can be said that Google Home Mini will be similar to what the Amazon Echo Dot is for Amazon. This tiny speaker is not only useful for listening songs or some other media, but with the Google Assistant, it can be used to control smart devices at your home.
Via: TheVerge