Forget the soggy ice bags, this summer. You need to get your hands on the GoSun Chill solar-powered cooler that doesn't require ice to keep your foods and drinks chilled. This means you can easily keep your frozen goods in the portable fridge without squeezing them within the piles of ice cubes.
GoSun, the company behind those solar cookers and grills, introduced their first solar-powered cooler at this year's CES. This compact and portable cooler is designed to eliminate the need for carrying ice bags. Instead, juice it up using the sun's energy and you're sorted for the day.
GoSun Chill comes with a Lithium Powerbank that can be charged either by a solar table or solar panel – depending on your convenience and preference. Once the Powerbank is fully charged, it'll easily run your cooler for good 14 hours even in 80-degree temperature. So, no matter how steamy the beach gets this summer, your beers will stay icy cold – thanks to this handy device.
If the sun is not out, you can charge the Powerbank with an AC Adapter and 12 Volt Cord provided. Besides charging the cooler, the powerbank can also be used to juice up your smartphones and laptops. This makes GoSun Chill a perfect device for your camping trips.
Also Read: iFreezer Go20 by ICECO is Portable Car Cooler and Freezer in One
Currently, the makers of GoSun is running a crowdfunding campaign on Indiegogo. They have raised $274,265 of $12,000 goal with 24 days still to go in the campaign. If interested, you can go ahead and pledge $550 (early bird price), the package will include a cooler, powerbank and 30 Watt folding solar panel which would be shipped your way in August 2019.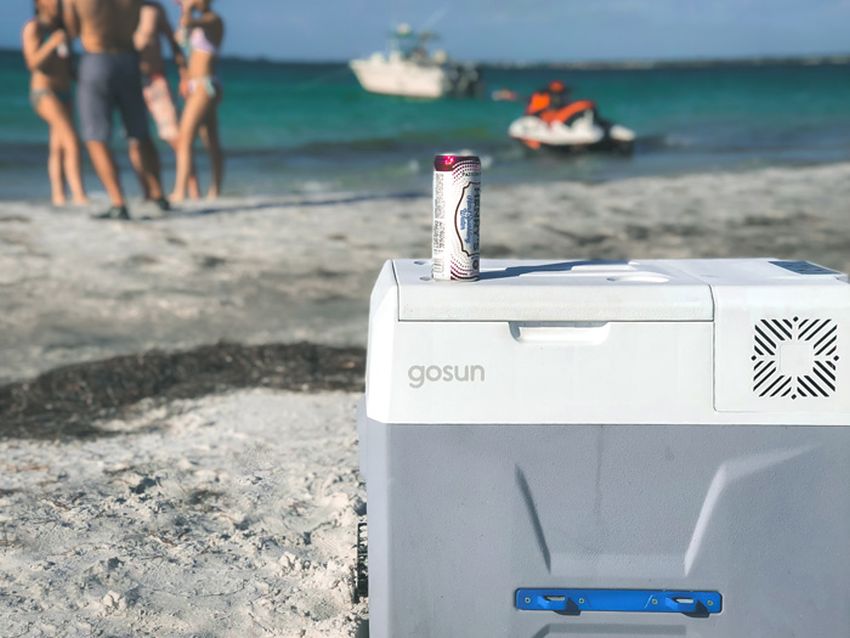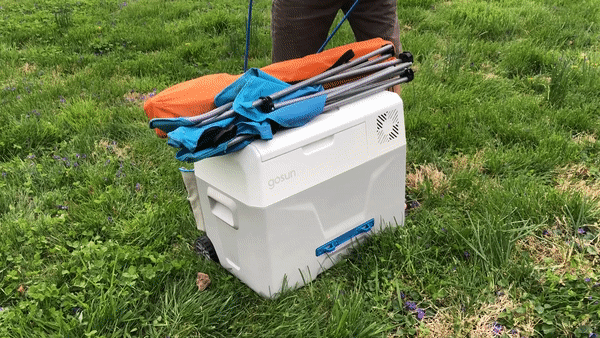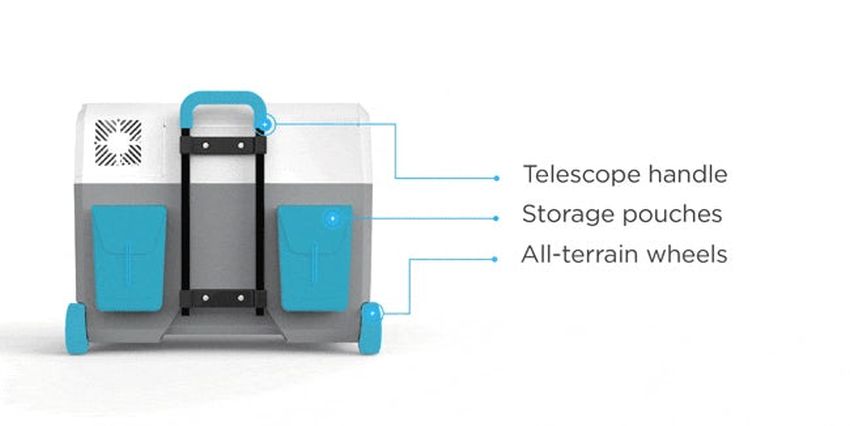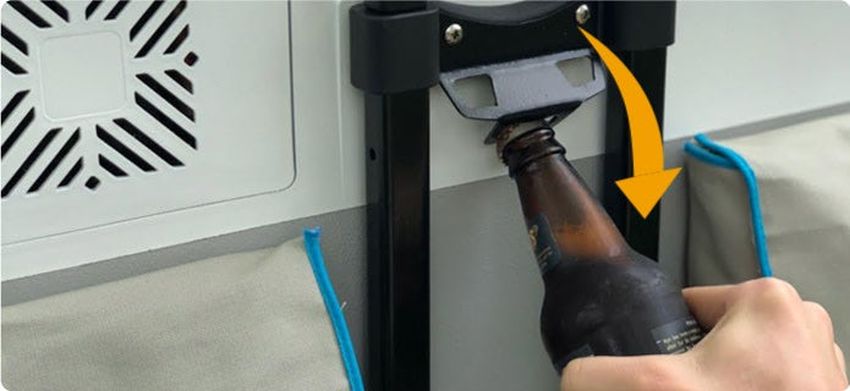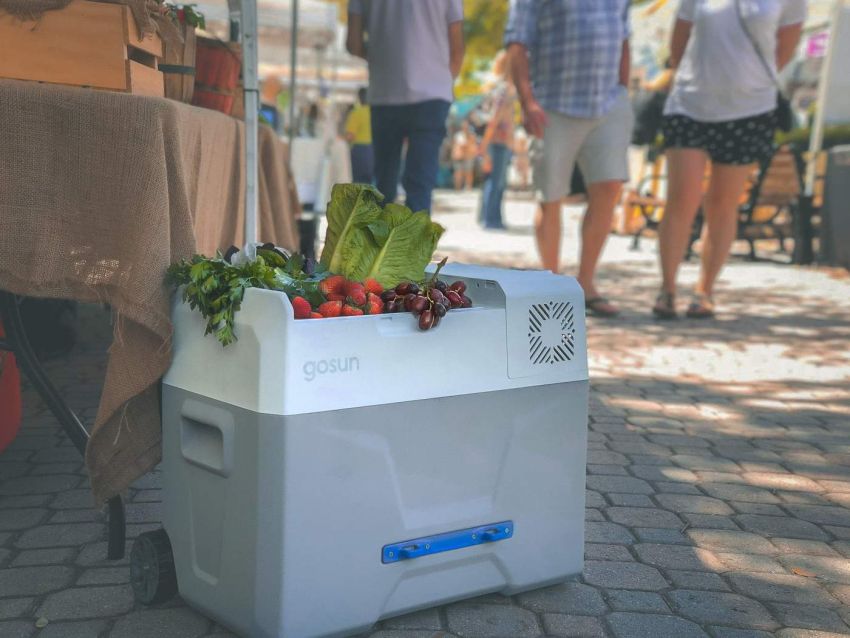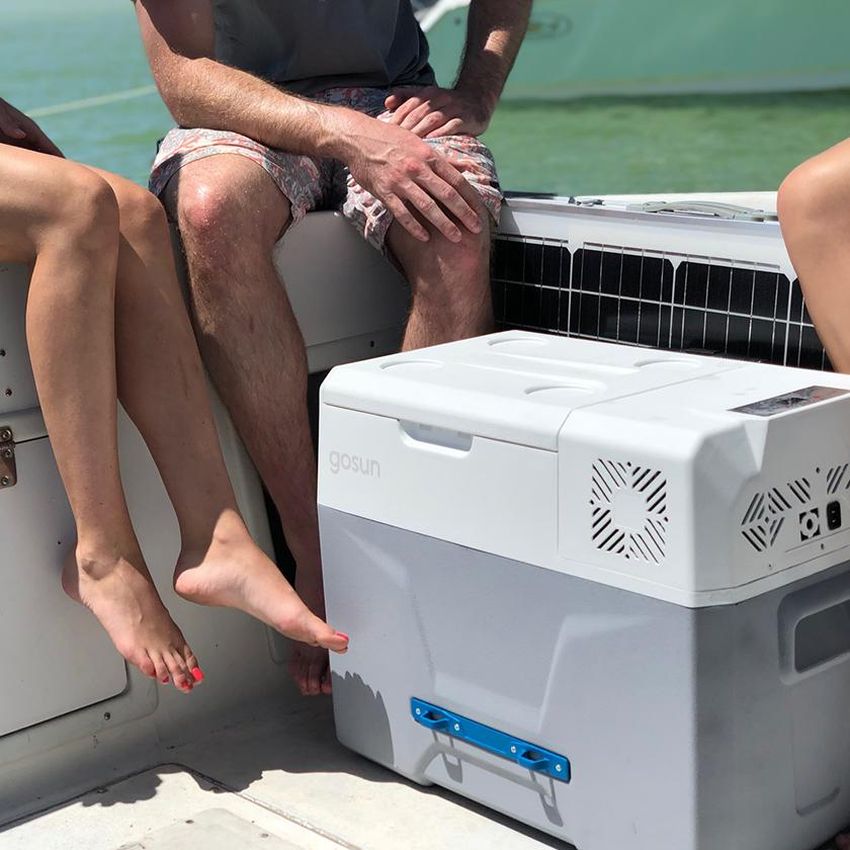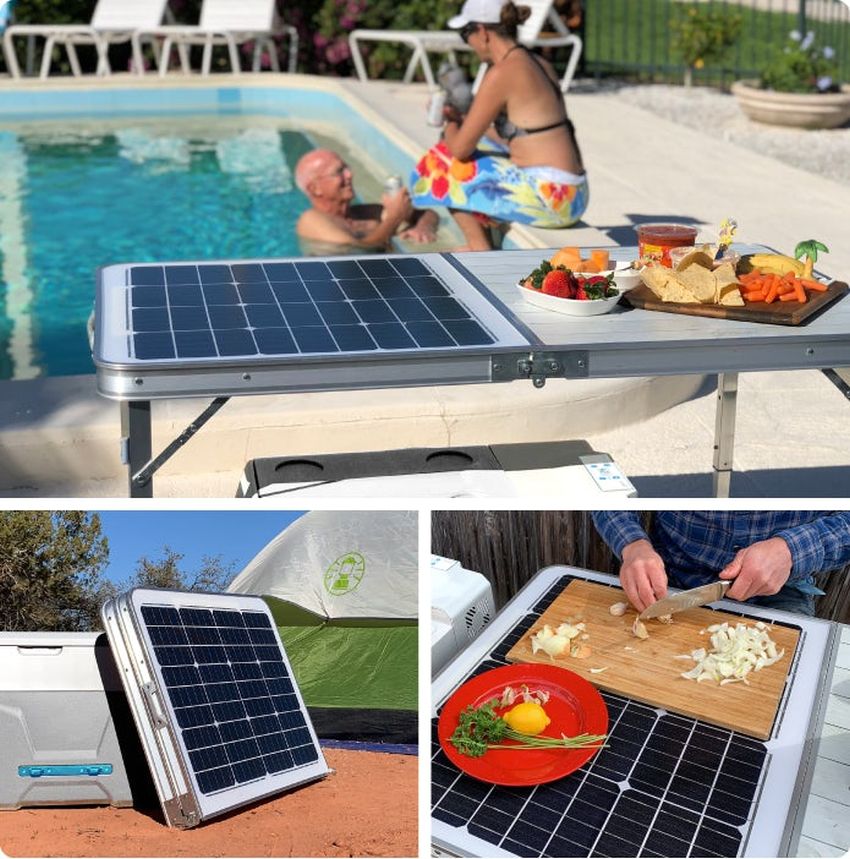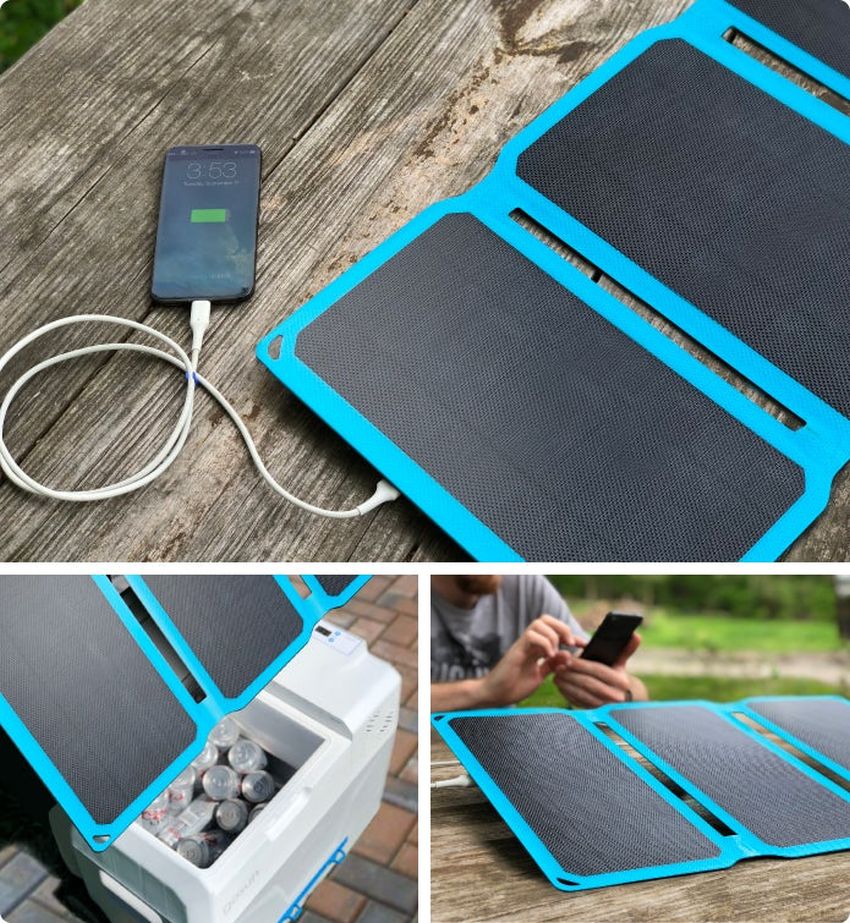 Via: TheSpoon