GoSun, a Cincinnati-based brand well known for building intuitive solar energy products would soon be launching a solar-powered tiny house on wheels that seems like a dream home for eco-conscious travelers.
Dubbed the Dream tiny house, it generates enough energy for its own use and can run for up to one month depending on the terrain and weather conditions. Its owners will be self-dependent in terms of energy – no matter where they are!
From rooftop solar array, storage battery to inverter; it includes all that can make the tiny house completely off-grid. There is also a huge 150L fresh tank and two 25L grey and black water tanks that ensure a longer stay in the tiny house.
The GoSun tiny house measures 8.5 feet wide, 22-feet long, and 13-feet high. It offers 195-square-feet living space, including a retractable bed that raises to the ceiling when not in use. It also has a kitchen, bathroom, and a seating area that can be turned into an additional bed when needed.
The GoSun tiny house includes nearly all basic appliances and amenities; the buyer just needs to put in furniture and start living in it. GoSun products like the solar-powered oven, fridge, water purification system, and solar table with charger are also included in the design.
The GoSun Dream tiny house has a minimal exterior with curved walls and roof, along with striking corrugated metal cladding. Its open-plan interiors offer a spacious feeling with bright white walls and a rustic ceiling. Not just this, its owners will be able to cook, heat up their home, and even charge electronic devices with solar power. How amazing it that!
Also Read: Solar-Powered Ark Tiny Home has Fresh, Grey Water Tanks and Composting Toilet
There are different possibilities with this tiny house – it can be a dream home or a vacation rental that can generate some extra income. The GoSun Dream tiny house will be available in 2021, starting at $69,500.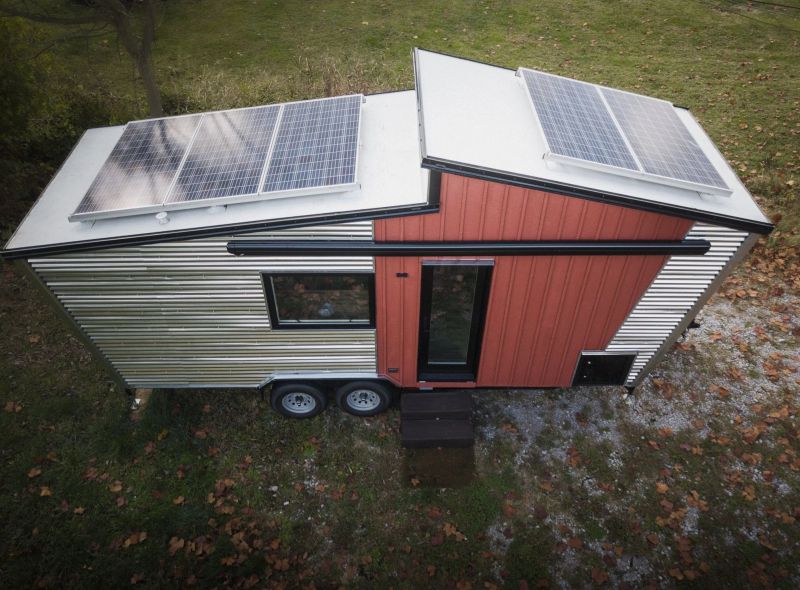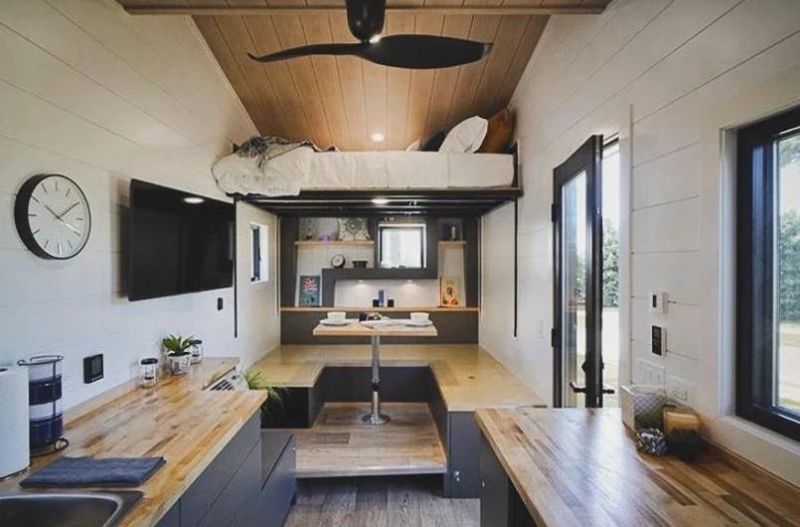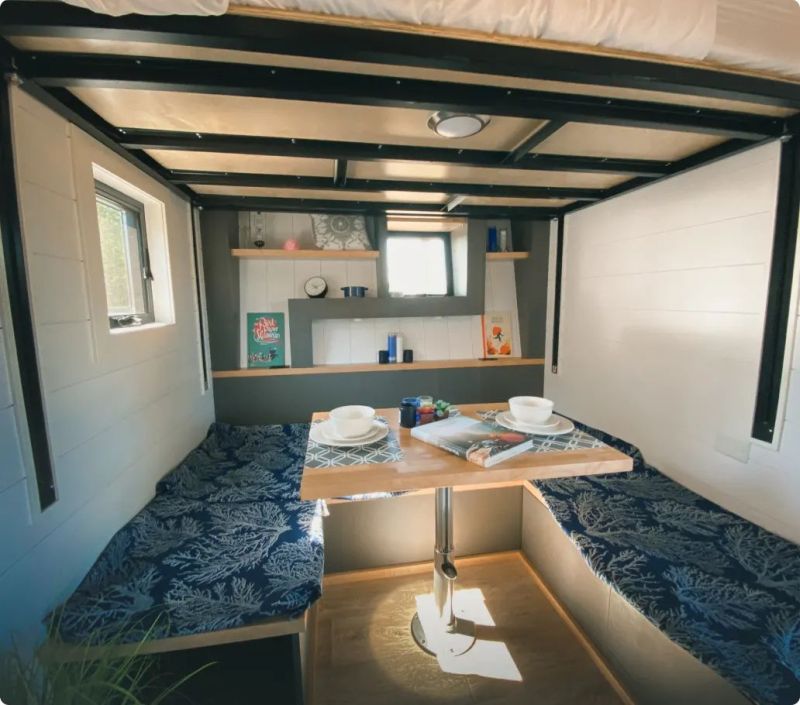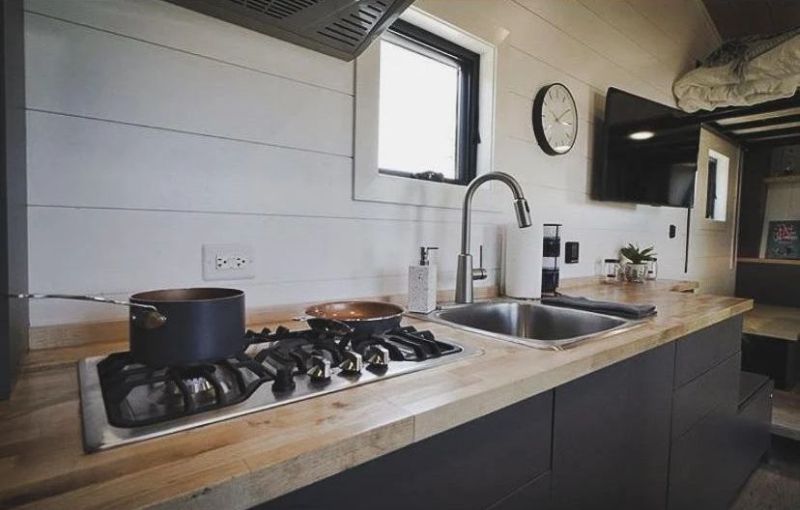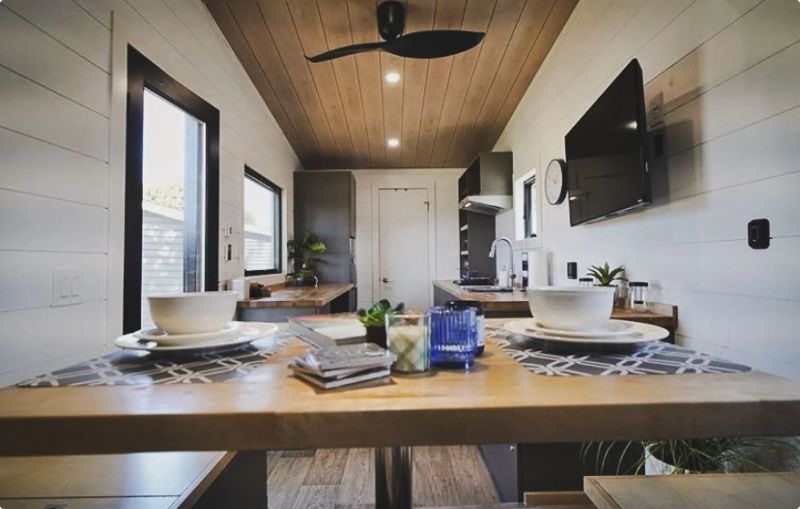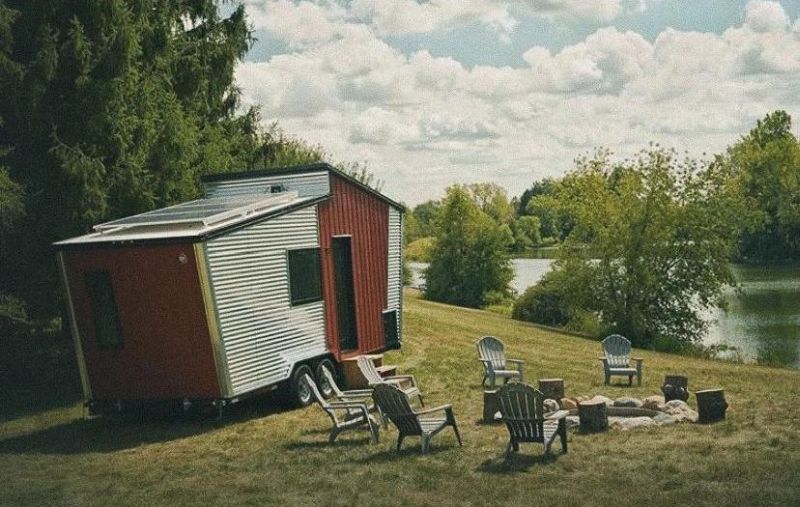 Via: BusinessInsider