Willowbee Tiny Homes has built the 26 ft. Ark tiny home in Saugerties, New York. The rustic characteristics of the exterior of the home with wood sidings and a metal roof compliment the elegant living space inside. Nine solar panels line the roof and the batteries and inverter are located in a room over the trailer tongue.
Bright white walls and even brighter blue accents bestow a unique and contemporary look to the interior space. There is an abundance of natural light streaming in from three tall windows and a full light front door. The luxurious off-grid tiny home comprises double lofts, a skylight, and a fully-equipped kitchen.
The kitchen has a four-burner gas stove/oven with venting hood, refrigerator with bottom freezer, and wine chiller. Rich blue cabinets and butcher counter gives it an impressive look. Upper cabinets provide more storage room and toe-kick cabinets with space for a pet's water and food bowls.
Also Read: Nomad Couple Renovates Vintage Airstream Argosy into Off-Grid Tiny Home
The living room has a built-in L-shaped couch that can convert to a guest bed with storage space built into it. There are two lofts, one with stair access and the other with a pipe ladder attached to the bathroom's barn door. Each loft has a sunken bed area and built-in storage spaces.
Downstairs, the bathroom features an enviable, full-sized bathtub with shower surround, a washer and dryer combo, and a composting toilet. Additionally, the house is installed with both a freshwater holding tank and a gray water holding tank to reduce water waste.
The Ark tiny home blends the functionality, comfort, and style seamlessly. The cedar-clad home has a tight envelope comprised of high-quality insulation that keeps the interior warm and cozy, even in cold weather.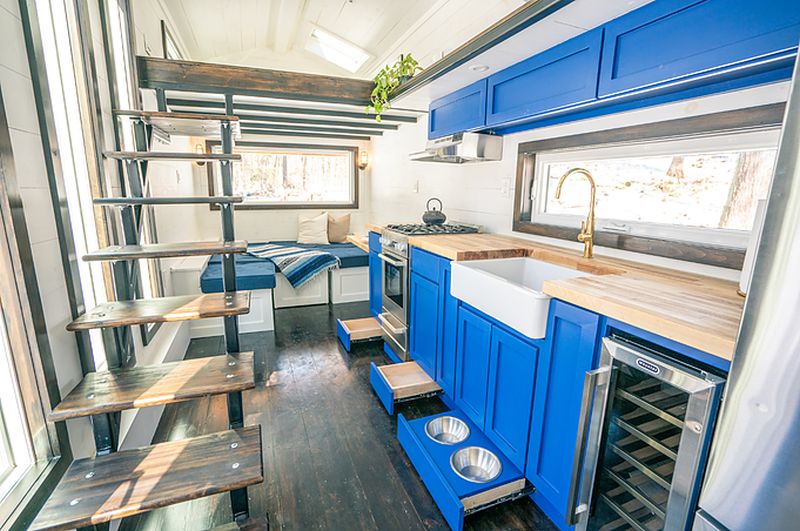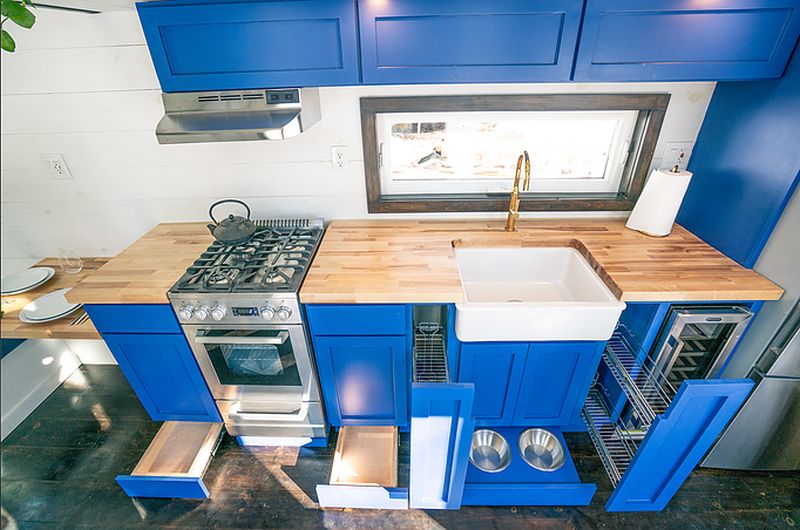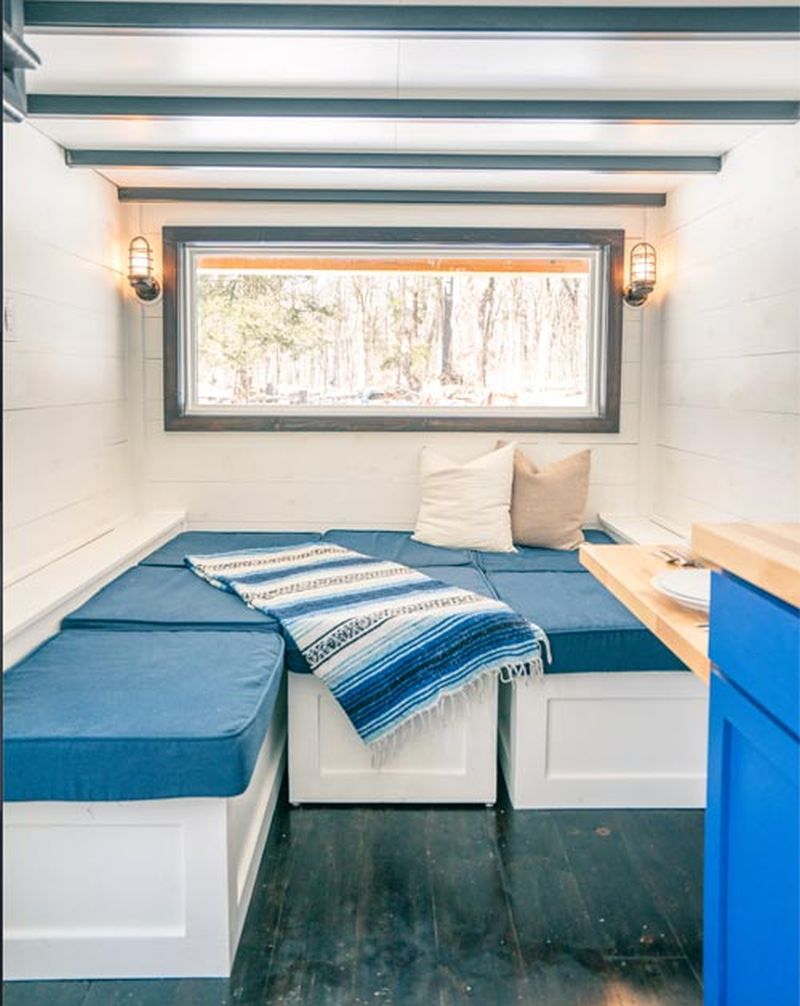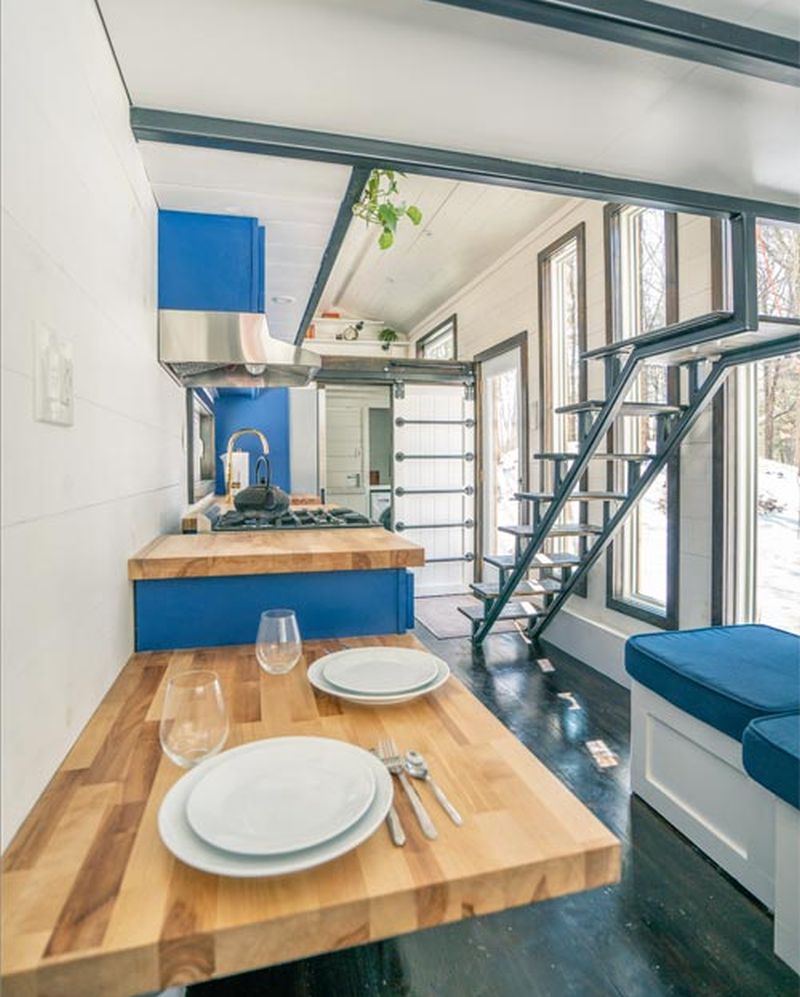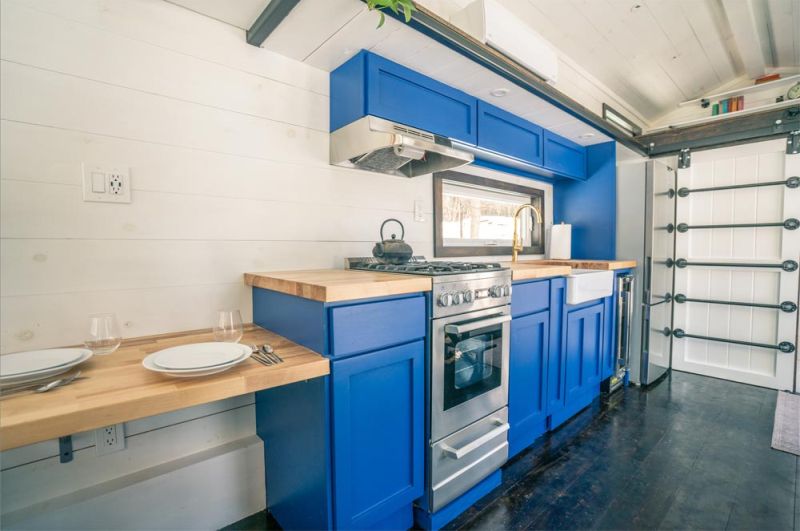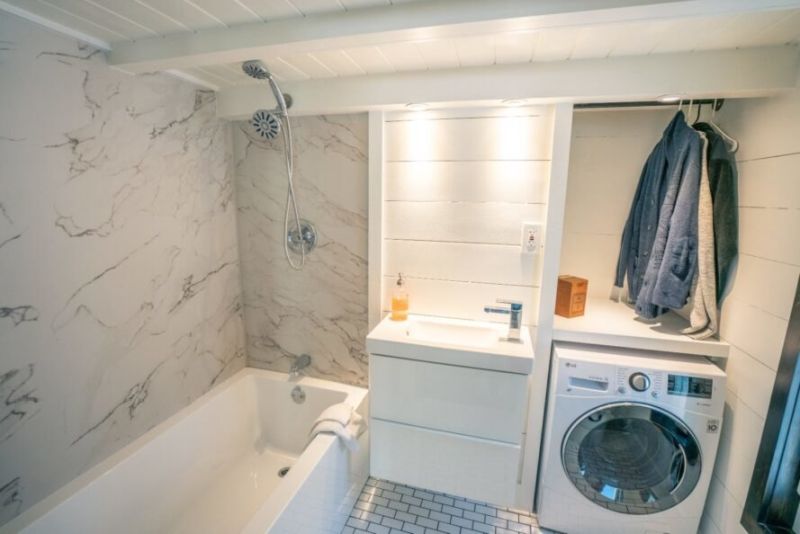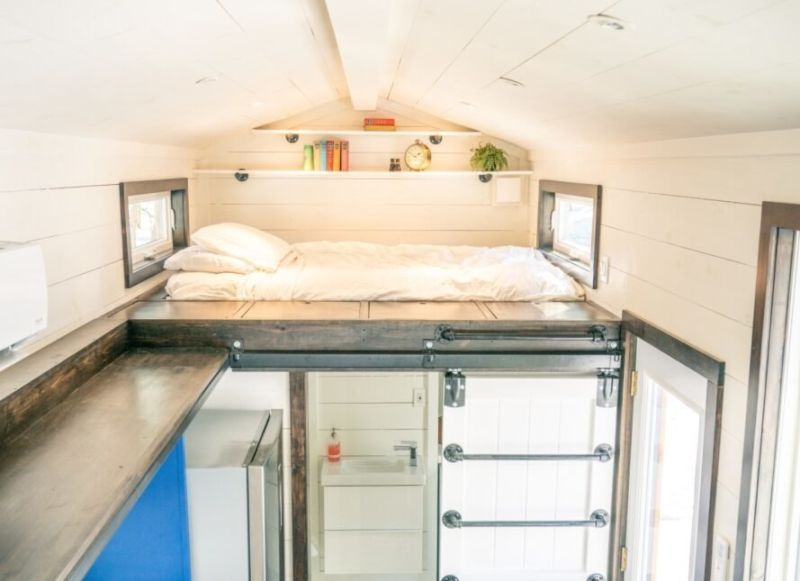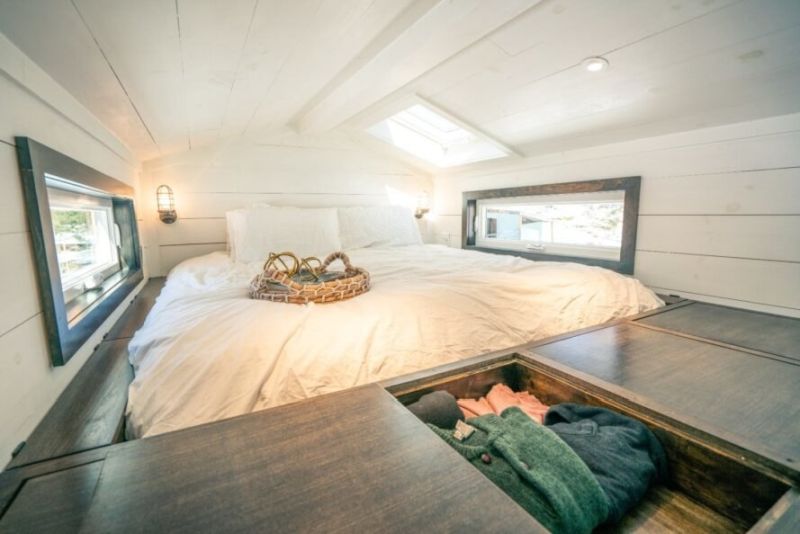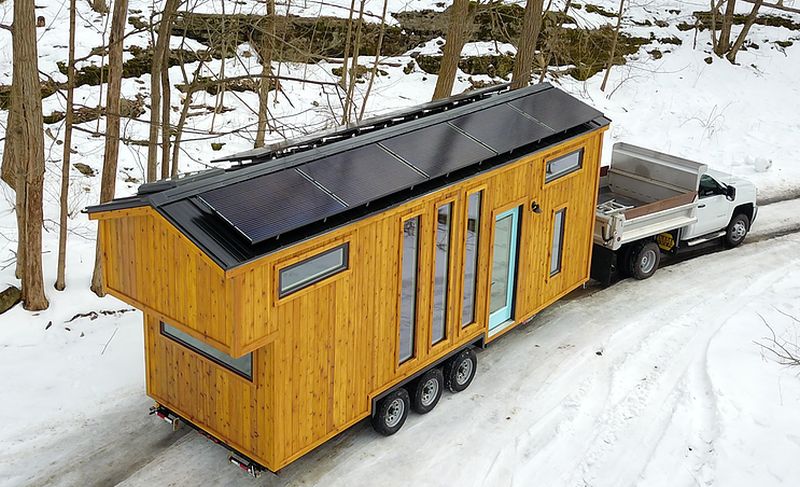 Via: Inhabitat