Located on a far-off place in Warmia, Poland, this 450-square-meter house featuring a living green roof is built by Mobius Architects after visualizing the sloped site and beautiful landscape around it. The architects wanted the Green Line House to connect with rather than disconnect from nature, creating a discreet relationship with the environment.
Respecting the organic forms and contours of the land, the team of architects and designers has elevated a concrete slab of the building from the highest elevation of the plot on one side. The slab extends to create an L-shaped structure with a green roof and a garden on the ground floor.
Aside from the simplified form of the roof with a 45-degree slope, the glass-walled façade complemented by a wooden lamella also takes reference from traditional rural buildings of Warmian-Masurian Voivodeship. The living area lies on the ground floor with plenty of glass windows, and the bedroom area with large skylights is on the upper floor.
Also Read: Anti Reality's Summerhouse with Unique Rooftop Pool
The main attraction of the green-roofed Line House is the construction that not only minimizes footprint but also accepts the challenge to blend it discreetly with nature.
A single-family house with living green roof isn't a big deal, but they are truly a great source of inspiration for future architects. You may have noticed green roofs on most hobbit houses.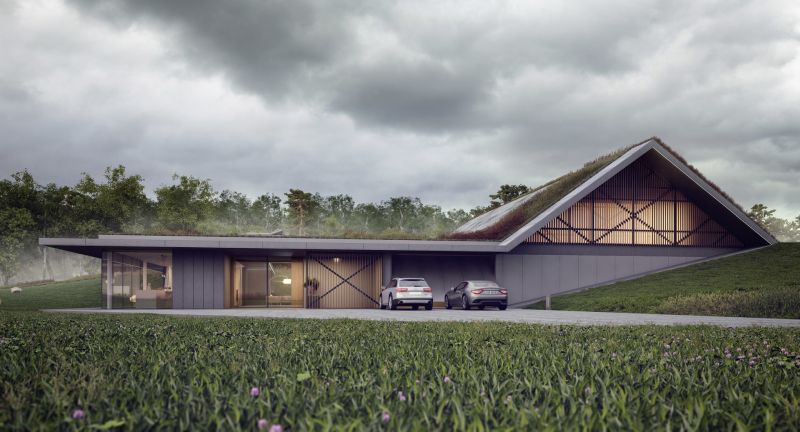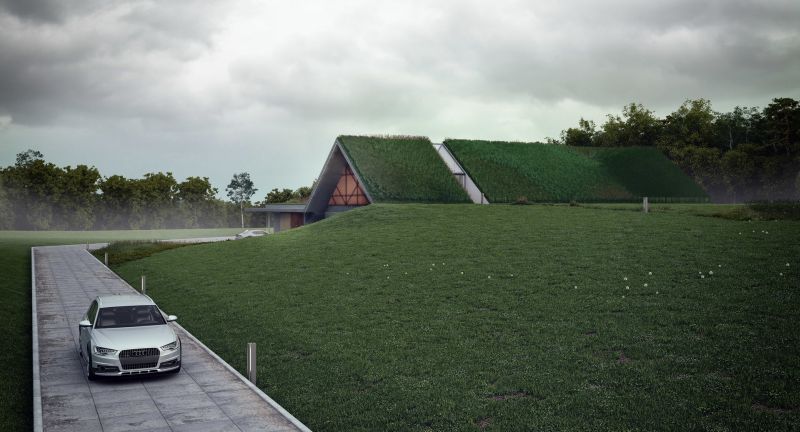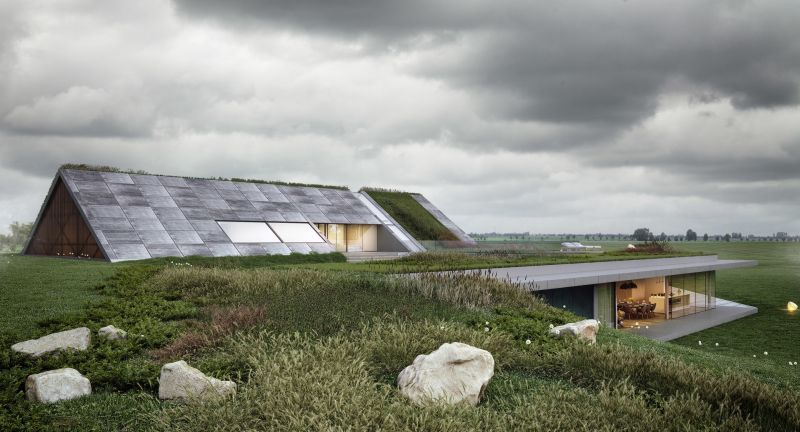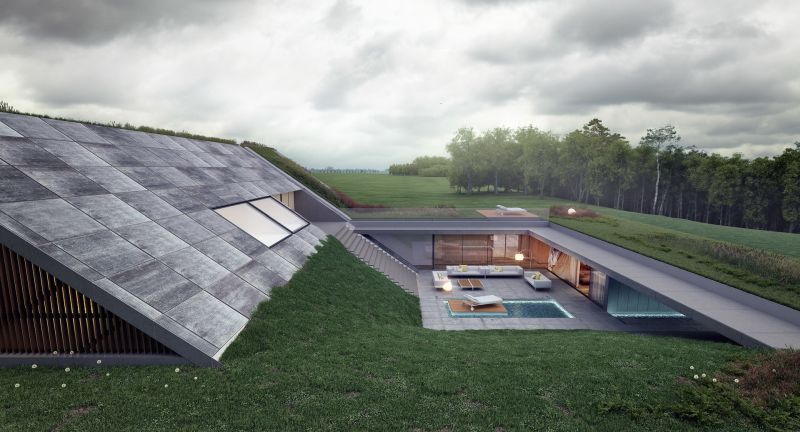 Via: ArchitectMagazine