The Grid table, conceived by Boston-based Chinese designer and multimedia artist Mian Wei, is a unique piece of furniture that draws inspiration from traditional Chinese architecture. Its base comprises several wooden blocks that snap together seamlessly, like LEGO bricks, without any nails or screws.
Ash and plywood are used in the base of the table while the maple top completes the build. Its base is made of modular parts (Dou Gong) that can be easily disassembled for storage and reassembled at a different location. The bracket connectors (Gong) slide easily into the beams (Dou) to give structural integrity to the table.
Also Read: Vasco Table by Wewood Boasts Round Shape, Conical Pedestal Base
The table seems a puzzle when you set out to build it and it evokes traditional Chinese craftsmanship. The project seeks to integrate traditional interlocking wood structure from China in modern-day living.
Mian Wei started working on the Grid table back in 2015 in China and an initial prototype was made in 2017 in Rhode Island. A full-scale table was completed in 2018 in Massachusetts. Wei won the Silver A'Design Award in Homeware and Furniture category for the Grid table.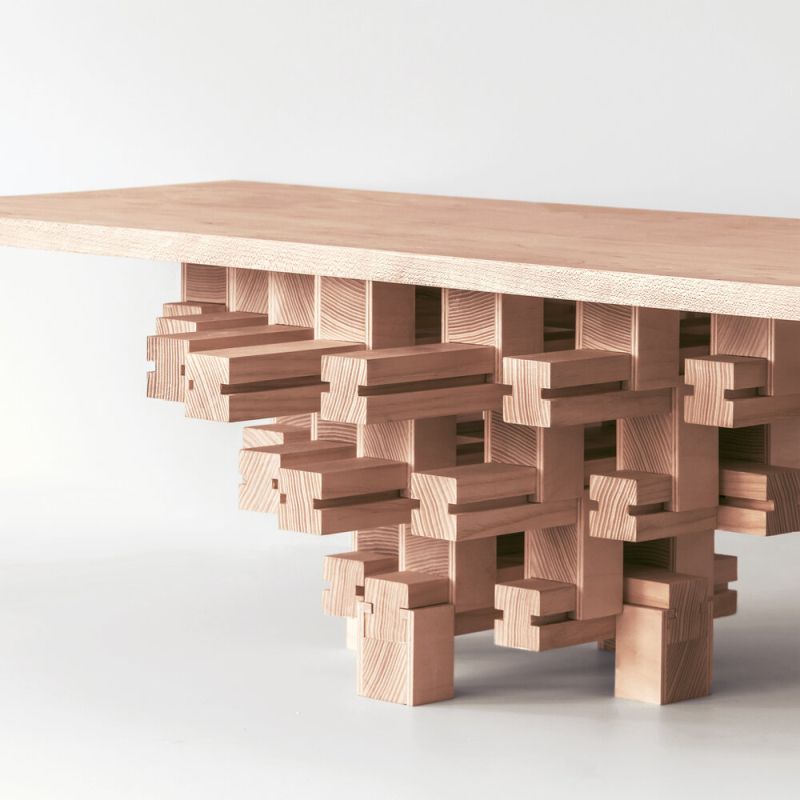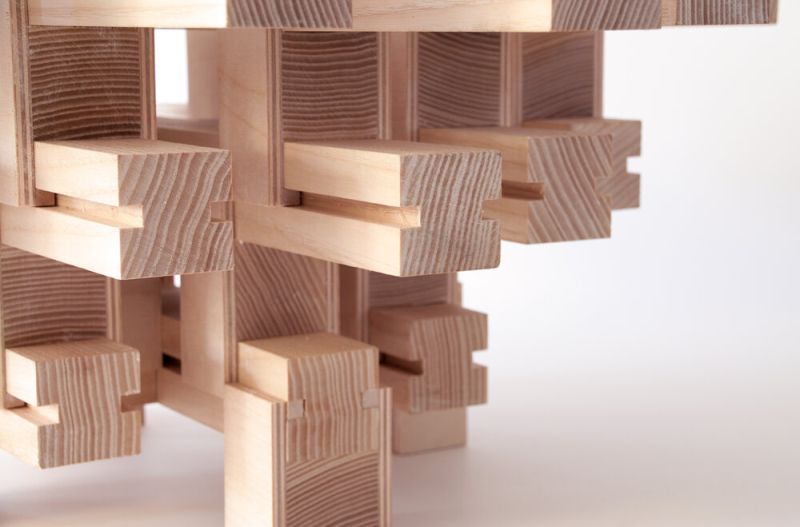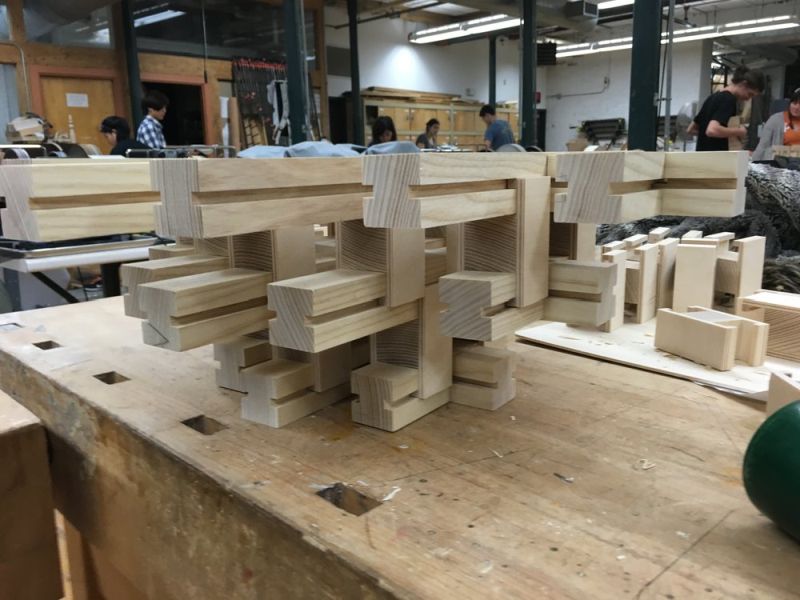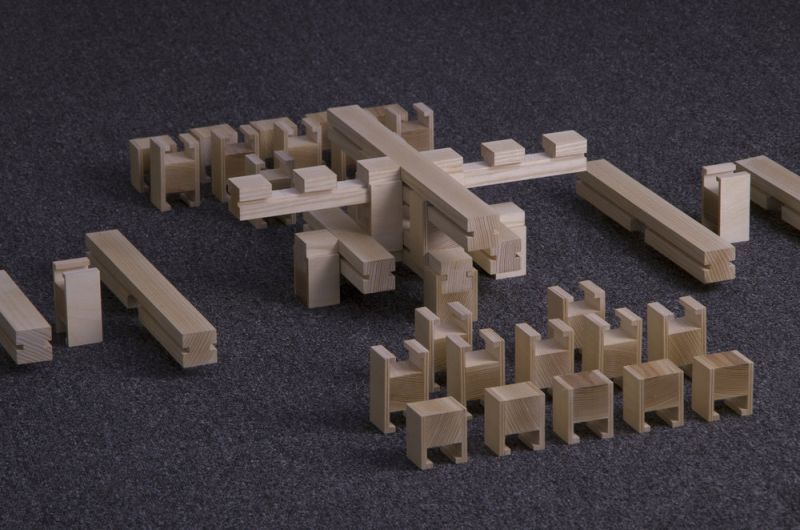 Via: YankoDesign