Texas-based Revely Microsystems has created a high-tech and energy efficient lawn-watering robot that irrigates lawn without wasting a drop. Using a wire sensing technology, the Growver intelligently navigates and irrigates the lawn. The robot that can be attached to any garden hose is designed to detect the driest areas of your lawn and revive them to their natural glory. Growver that uses patent-pending sensor technology, the wet-dry transition smartly adjusts the watering depth, thus watering the entire lawn, without wasting a drop.
Measuring 20-x20-x 7-inches, Growver has the capacity to cover 0.16 acres of lawn area in six hours of run time. Three different working modes offer flexibility to water your lawn in accordance with your personal preferences.
Fill mode: It is the normal operating mode where the robot irrigates inside defined perimeter.
Outline mode: Ideal for long and narrow areas, this mode allows the robot to navigate along a line until it hits a sharp bend, marking the end of irrigation area.
Remote mode: It's a manual operation mode in which user can manage working of the robot from a mobile device via Bluetooth.
Growver mobile app, which is available on Android for free download, will soon be released for iOS and Windows platform as well. The app lets you adjust water levels and keep track of your lawn.
The lawn-watering robot is currently seeking funds at Kickstarter, and is expected to be ready for shipping by March, 2017 after it succeeds in raising the funding goal.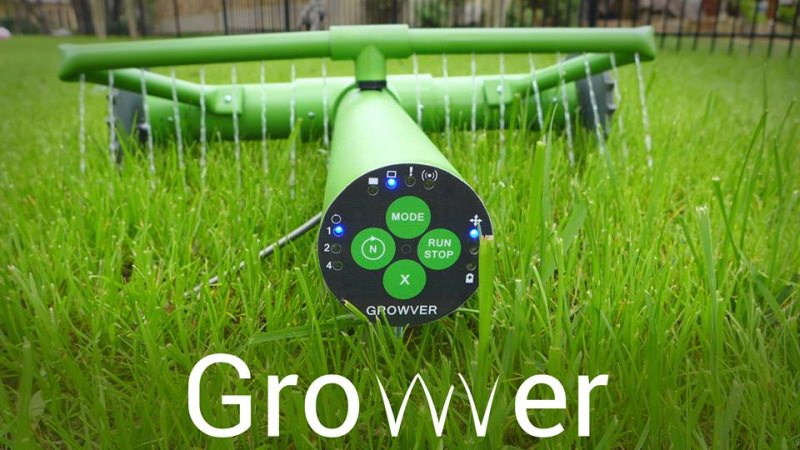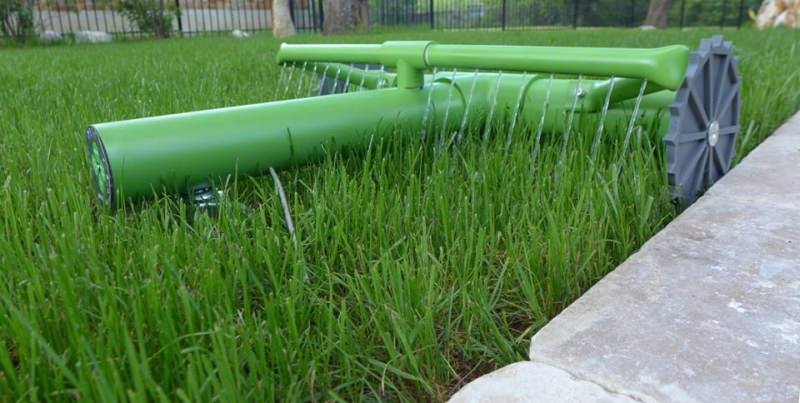 Via: DigitalTrends