Tonino Lamborghini is one of the luxury brands of Formitalia that offers exclusive home and office furniture inspired by the world of the Lamborghini mechanical heritage. Since its merger with Formitalia in 2005, the Tonino Lamborghini Casa collection has expanded with new materials, forms, textures, and colors many times.
If you love cars, you will not mind having a look at the limited edition Tonino Lamborghini's GT Supercarbon Office Collection that seems ideal to infuse the stylish details of Lamborghini cars into office space. This office furniture collection makes use of elegant materials like luxury leather, carbon fiber, and marble.
From desk and storage cabinet to chairs, all furniture pieces from the GT Supercarbon Office Collection interpret luxury through exemplary quality and a unique design. This collection by Tonino Lamborghini Casa also offers customizations for different needs. Have a look below:
Desk with side unit
A combination of a desk and cabinet, the GT desk perfectly mimics the bright colors and sharp forms of Lamborghini cars. This modern work desk has a base and legs made of carbon fiber, while the upper surface including the top is lined with Cuoio col leather in Kestral Tan with tone on tone stitching for a subtle look.
Nickel shield handles with leather inserts add more style to the design. Furthermore, there are options like Multiplug, Desk Cable Port, Hidden Fridge with badge opening, Safe box.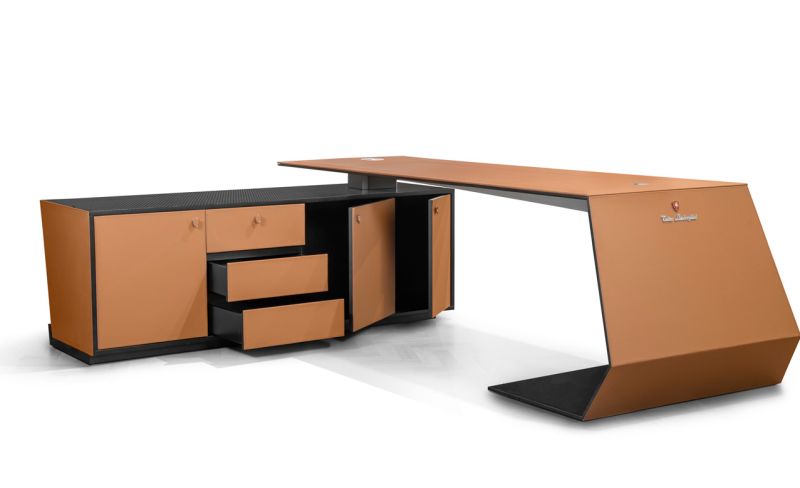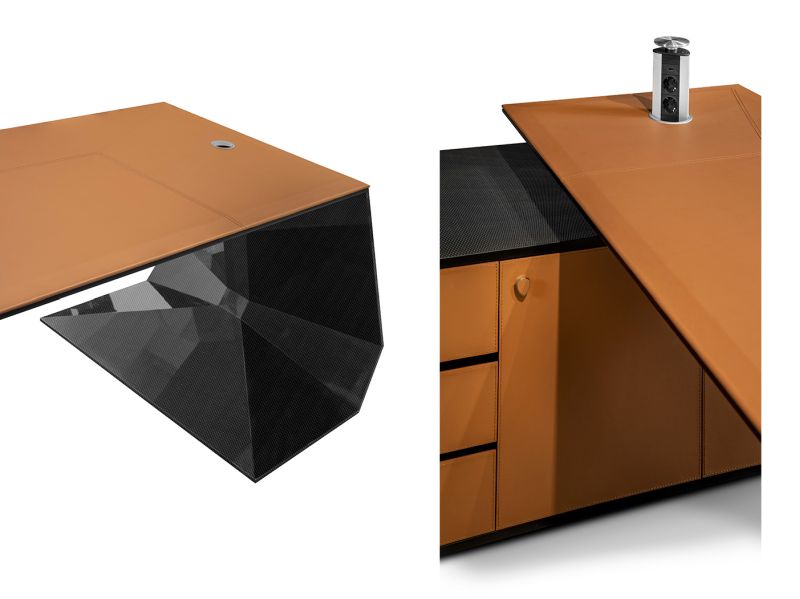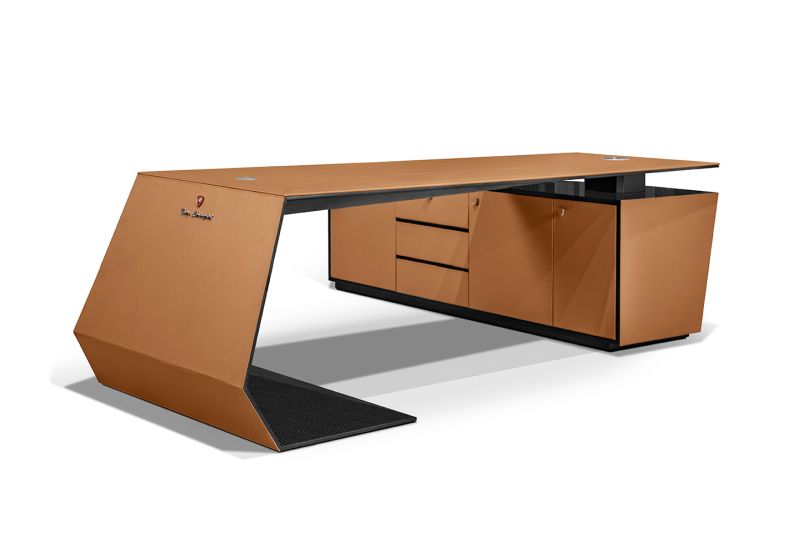 Also Read: GUBI Expands Pacha Furniture Collection with Lounger, Sofas and Ottoman
President chair
This office chair is also made from carbon fiber and is covered in leather, with tone on tone stitching. There is a whiskey with canneté and an embossed logo on the headrest. The chair features an adjustable height mechanism and oscillating mechanism, along with wheels.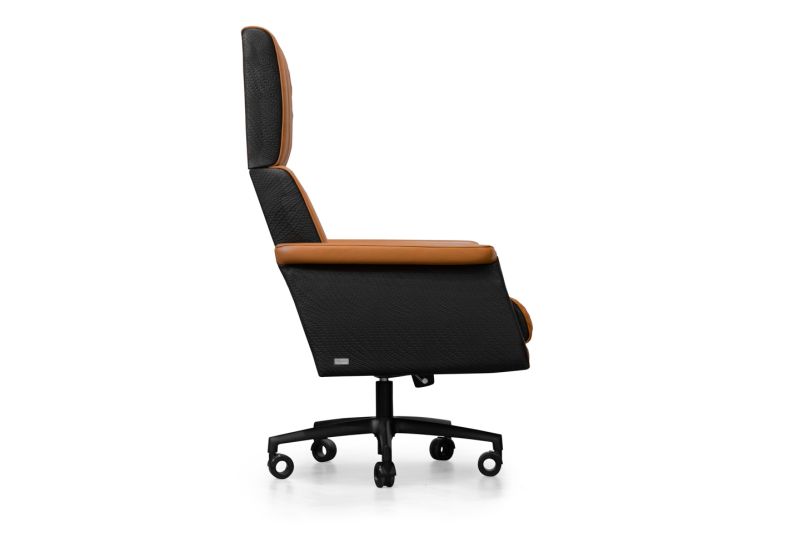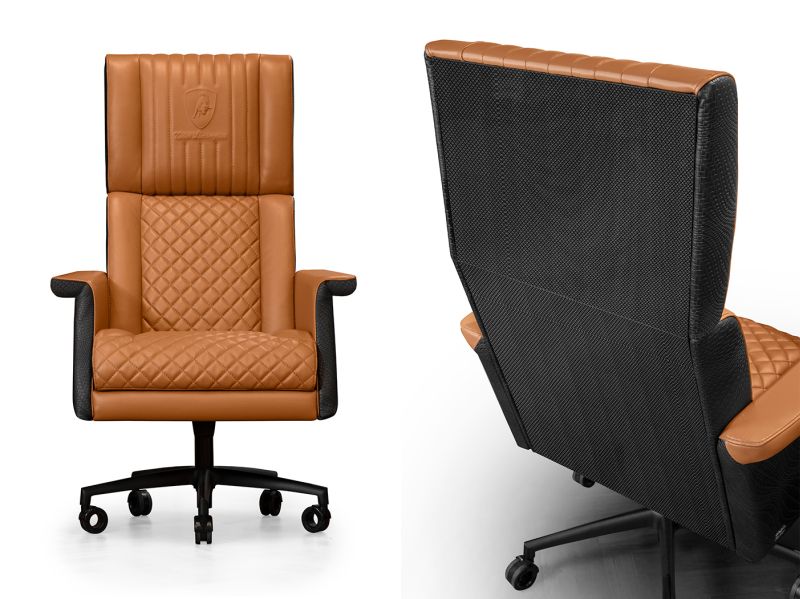 Swivel guest chair
The guest armchair has two-tone leather upholstery and a metal base with a matte finish. It is covered in Daino col leather from front and outback in Cuoio leather. It has minimalist black legs.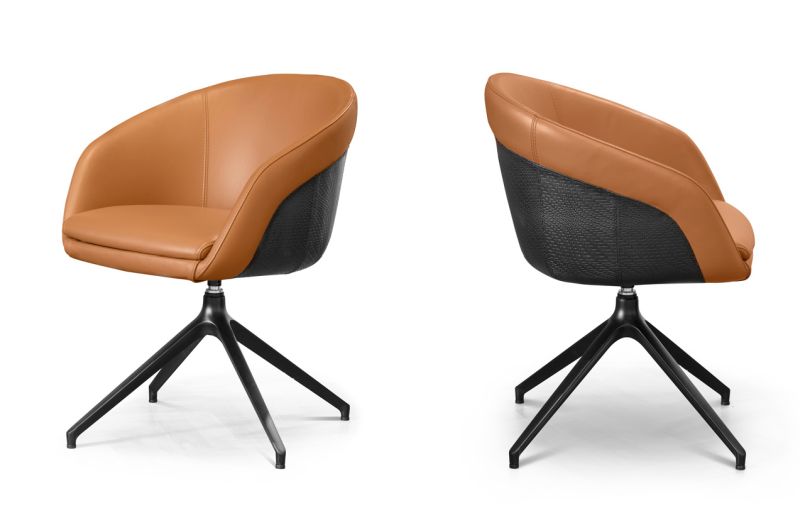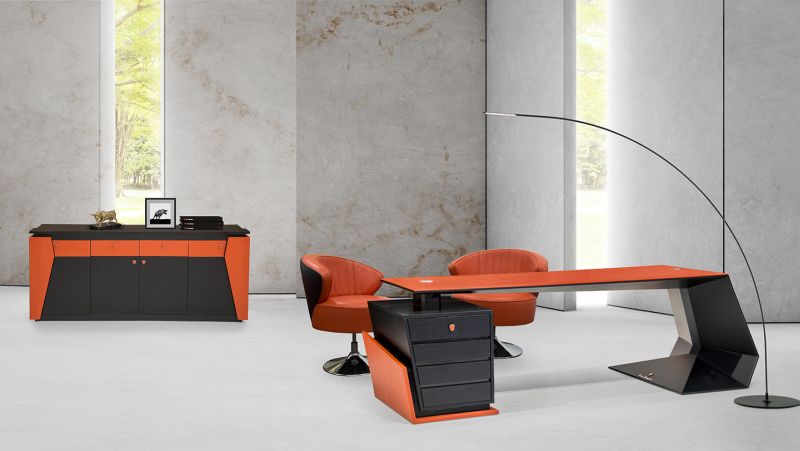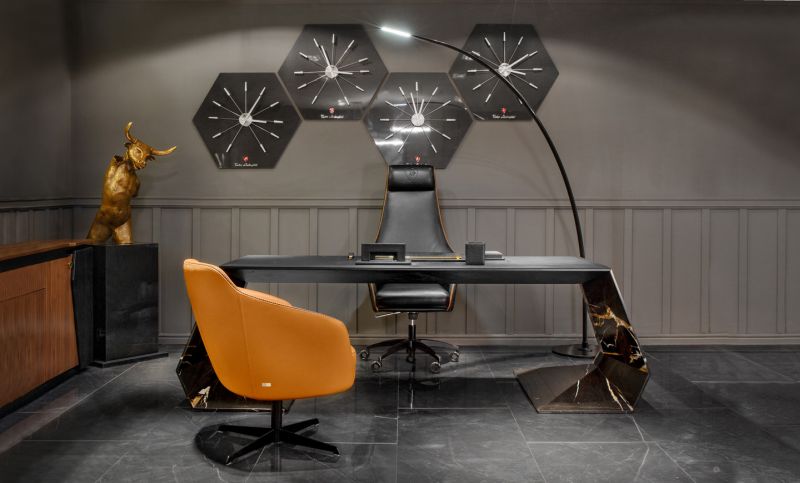 Via: Archiproducts