Italians are known for their brilliance in art and architecture, and Gabriella Crespi was no exception. Her works ranged from furniture design to sculpture making. The designer left this world in 2017, creating a forever void in the Italian design industry. However, the legacy of Gabriella Crespi continues to live on with Danish design brand GUBI, which has unveiled the famous 1970's collection of rattan furniture by the late designer.
Crespi designed the "Quick Change Sofa", the "Z" line and the "Rising Sun" bamboo collection alongside the famous "Fungo" lamps in the 70s. Paying a solid tribute to her, GUBI released "Bohemian 72" collection of rattan furniture that comprises a lounge chair, three-seater sofa, an ottoman and a lamp.
The entire collection is crafted from bamboo and rattan boasting a vintage look. Stained with antique color and glass, the sculptural cane rattan forms the base of the three-seat sofa, ottoman and lounge chair, all of which are finished with plump cushions upholstery. The floor lamp in the collection features an interwoven rattan body with bronze accents and emits light to surrounding area. The collection can be used both indoors and outdoors.
Also Read: Most Influential Furniture Designers that Radicalized the Market
Hat tip to Vogue for getting in touch with Elisabetta, the daughter of late Gabriella Crespi, who told the magazine regarding the timeless collection, which is as impacting and significant today as it was 50 years ago. Elisabetta, who also runs her mother's company the Achieve, tells Vogue, "The collection marries her love of sculptural forms and her curiosity about Eastern cultures and philosophies, which she honed over years of travel."
Reviving her work and original designs, the GUBI furniture range is an ode to the late Italian designer, who would've turned 100 this year.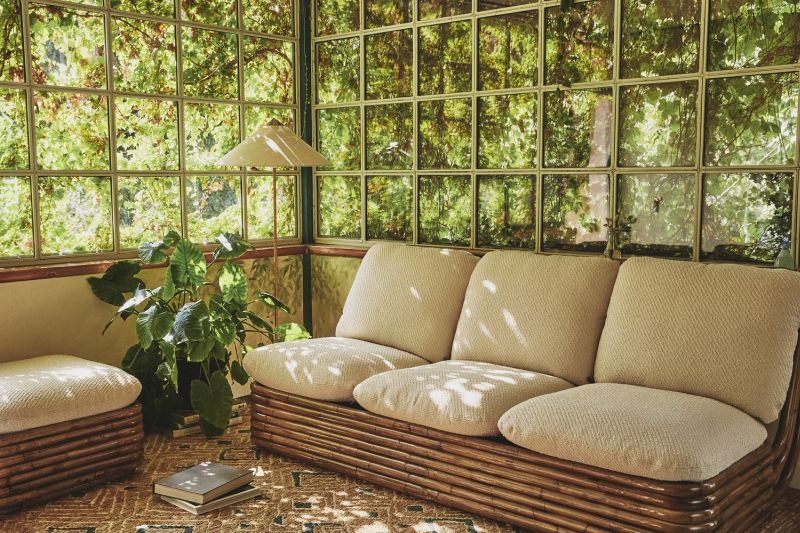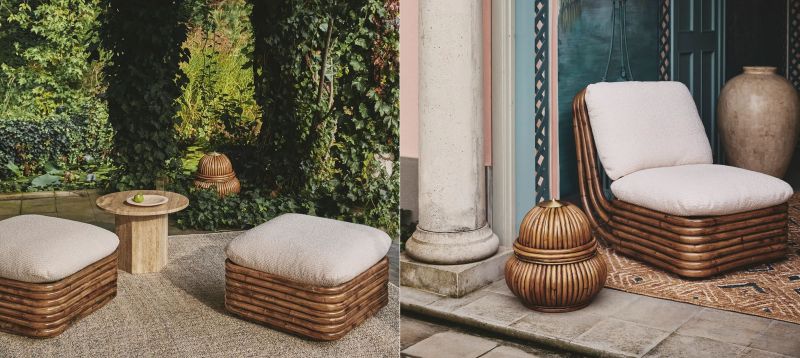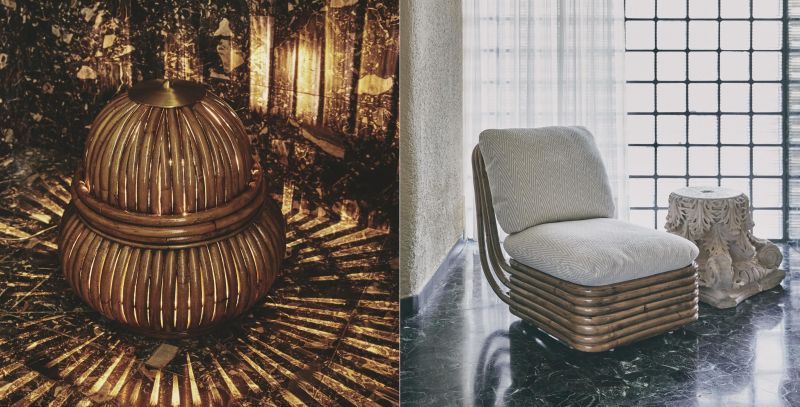 Via: Wallpaper