What defines an influential furniture designer? Obviously, a person with a revolutionary design that has never been seen on the market before. It has to be unique with the potential to change the way people decorate their living space and other designers are compelled to follow suit.
Here are some of the most influential furniture designers who have radicalized and changed the furniture market for good. They are noted as being authentic movers and shakers in the furniture industry.
Paolo Buffa
A visionary of mid-century furniture, the renowned Italian designer, Paolo Buffa used a combination of subtle, rectilinear, and hardwood forms to produce most of his classic furniture pieces, which are immersed with tradition and modernity.
Born around 1900 in Milan, Italy, he turned the furniture world on its ear in the 20th century. He is famous for neoclassical designs and for upgrading furniture using very expensive and elaborate materials in his designs. He also worked with local cabinet makers in and around Milan for pioneering more efficient ways to produce furniture pieces.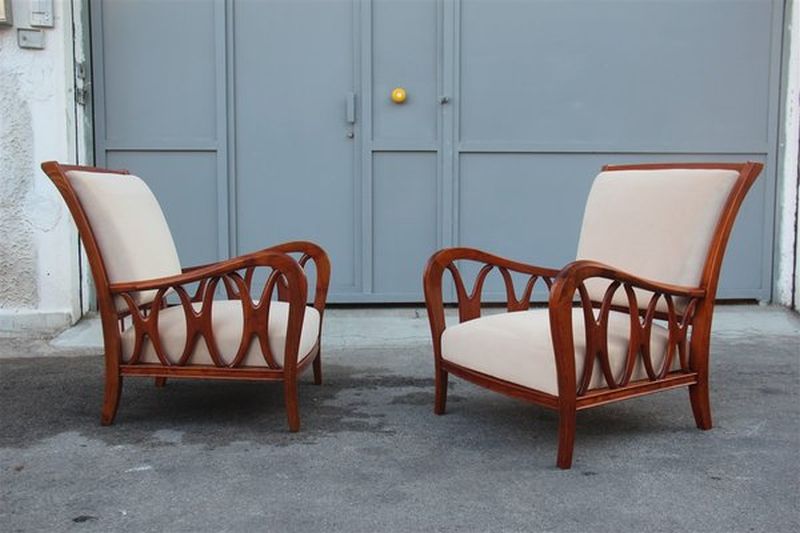 He came up with beautiful and intricate designs using luxurious materials, however, he was able to cut costs in the manufacturing process. Paolo worked for the Italian furniture company – Cassina de Meda in the 1960s. He streamlined Italian furniture by moving the design industry to a more polished and efficient look. Today, his chairs have become a common sight in many homes worldwide.
Aldo Tura
Aldo Tura was an Italian furniture designer best known for his mid-century tables and lamps. In a time, around the 1940s, when every other designer was churning out furniture in large quantities, he did not fall into the mass production mold.
He remained true to the ancient art of handcrafted furniture. He used elaborate but unique materials in his furniture pieces. Aldo was an artist in every sense of the word and he did not just design furniture but he created furniture units.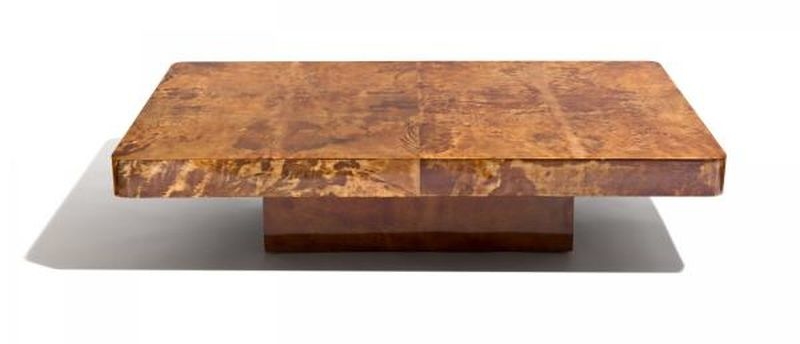 Born in 1909, Tura began manufacturing his signature furniture in the 1930s, focusing on limited production of handcrafted designs produced within the confines of traditional craftsmanship. He died in 1963, not before bagging the moniker "the master of parchment" for his use of the material.
Wendell Castle
An iconic designer, Wendell Castle was one of the most sought after furniture designers for over four decades. He created wild organic furniture forms that were creative and expressive in every detail. He was best known for his handcrafted satirical but original furniture designs.
He handcrafted furniture pieces that did not fit any traditional designs. For this, Wendell is often credited with being the father of the art furniture movement. He challenged conventional furniture design with every piece he created. His furniture pieces were whimsical-looking but they were very functional.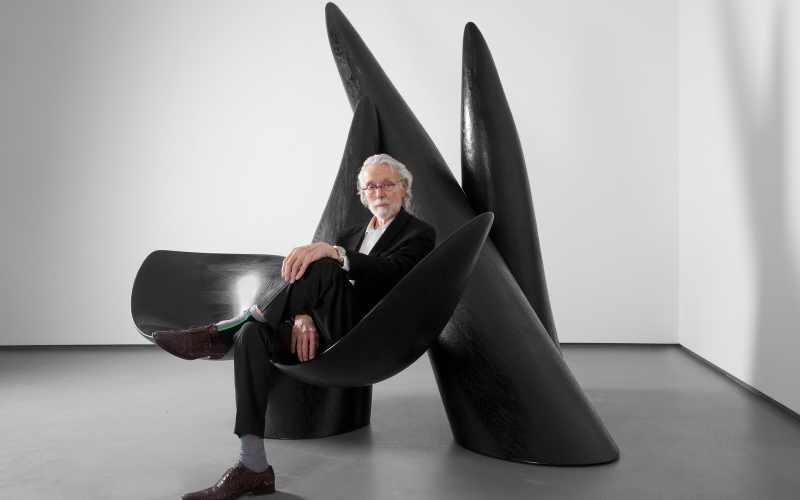 An American furniture designer and sculpture, Wendell often made furniture which was characterized by its bold color and the use of different materials – fiberglass, plastic, and even wood. He was a BFA in industrial design and MFA in sculpture from the University of Kansas; he died in 2018 at the age of 86.
Gio Ponti
A master designer of all trades, Gio Ponti took the furniture design world by storm. He was the creative force of the internationally known design magazine-Domus. Among other things, he was a very influential furniture designer. His most famous furniture pieces were truly groundbreaking in design. Two of his most famous creations were the Supperleggera and Cassina chair lines.
50 years later his furniture is still being sold by over 120 companies; the pieces appear regularly in the companies' catalogs. An example, of one of his lasting designs is the vintage "Mid Century Walnut Wood and Brass cabinet" which retails as a masterpiece for $13,500.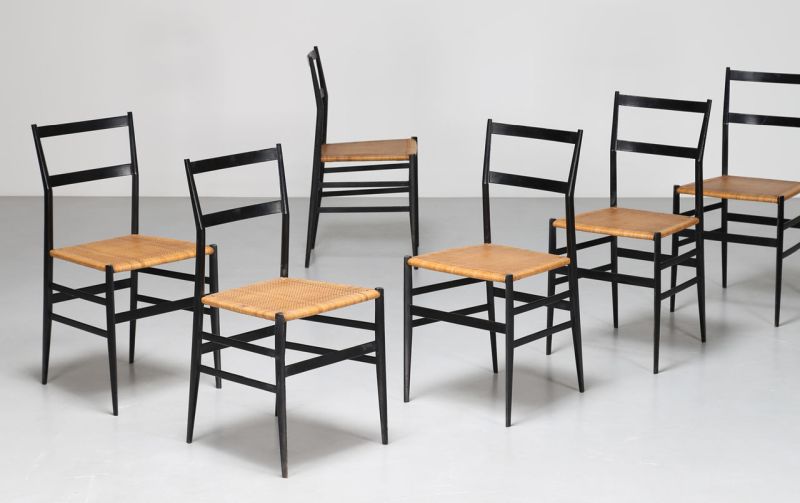 With some truly unforgettable furniture designs and buildings to his name, the Italian designer and architect Gio was an enthusiastic advocate of Italian-style art of living. He is also considered a major participant in the renewal of Italian design in the post Second World War ear.
Eames Dream Team
Ray and Charles Eames were among the most influential furniture designers of their time. In 1956 they designed a Lounge Chair + Ottoman, which was way ahead of its time. The furniture combo was made of black leather and laminate plywood.
This unique chair incorporated a two-directional design and was composed of three curved plywood shells draped in leather cushioning. All parts of the chair – headrest, backrest, and seat are identical in proportion and so is the ottoman. This was a pioneering design and the chair is popular to this day. A few of their other popular designs are the Eames DSW chair and elephant chair for children.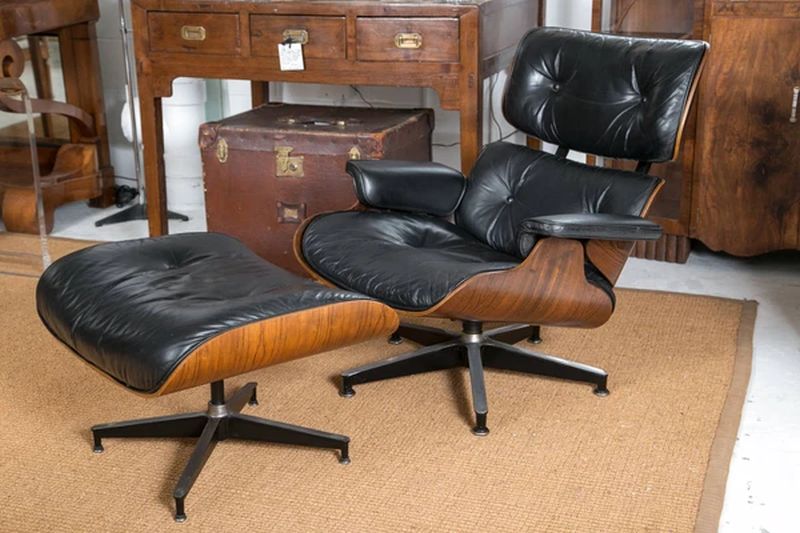 This famous designer duo experimented with plywood, aluminum, and plastic. They also invented a wood-molding technique to incorporate the curviness in their designs. The technique originated from strips of wood veneers bonded with resin glue and molded through pressurized heat.
Two Elephant chair prototypes were displayed in 1946 at the New York's Museum of Modern Art. In 2007, Vitra, a European furniture company, brought the elephant chair back to life. The chair was originally designed with plywood but now comes in plastic. It can be used as a display piece or a functional chair for children.
Also Read: Famous Designers Who'll Make Your Home Interior Look Otherworldly
Eileen Gray
Eileen Gray is considered one of the most underrated furniture designers of the 20th century. She did not receive worldwide recognition until later in her career. She eventually designed some very memorable furniture pieces.
Eileen opened her gallery in 1922 and shortly thereafter began her career in furniture design. Her most expressive and memorable piece was the E-1027 glass and tubular steel table. This was a steel piece that could be adjusted to different heights with the table portion made out of glass.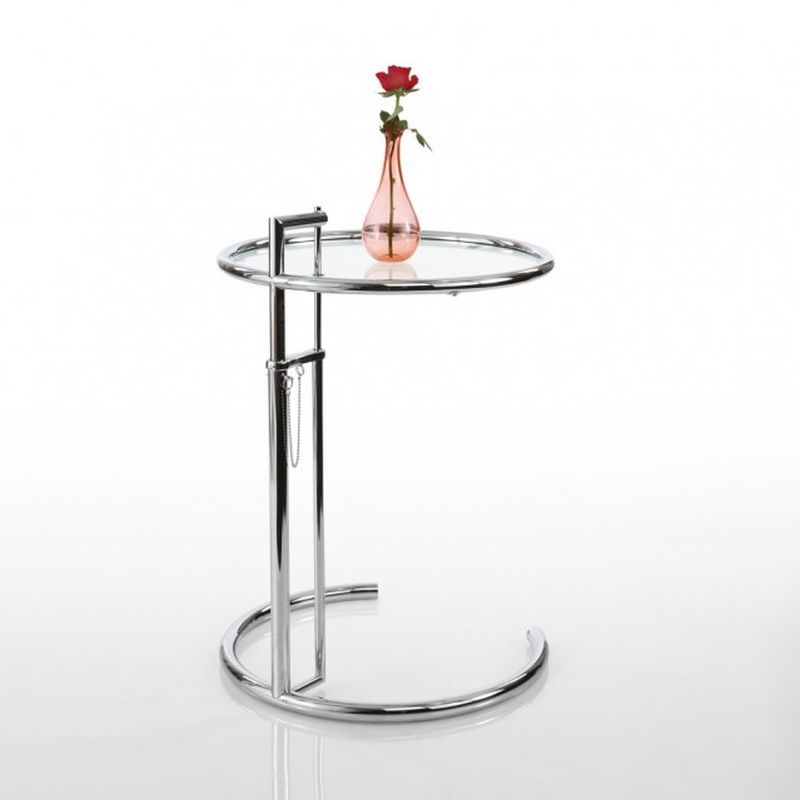 Apparently, this design became an iconic piece that everyone ended up using. It was such a successful item that at one point it was selling over 1,000 units a month. Given the success and recognition thereafter, she worked with some of the best-known furniture designers of the time.
Florence Knoll
In the 1950s, almost everybody knew Florence Knoll and her absolutely popular Florence Knoll Sofa. An American architect and furniture designer, Florence, with her interest in architecture and interior design introduced modern notions of efficiency and space planning to her furniture pieces. It is because of this approach that she is credited with revolutionizing office design and bringing modernist design to office interiors.
A creative force behind the Knoll studio, her furniture designs elevated the industry to another level, some of which are still popular to this day. By 1950, the company's catalog featured about 1/3 of her designs. She also created the lounge collection in 1954 that included the Florence Knoll Sofa and Lounge Chair, both of which are still produced by the Knoll Studio.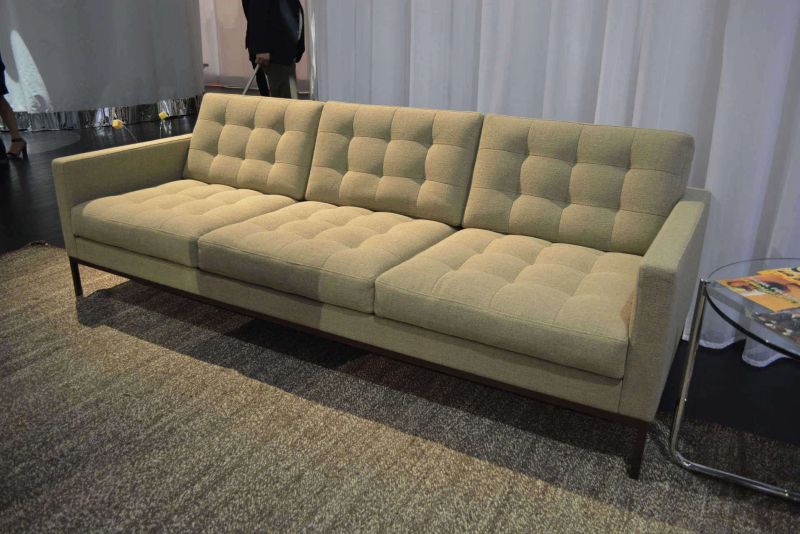 These are some of the most influential furniture designers the world has known. They were innovators and pioneers in their field. A true sign that these designers changed the furniture designing world is that their exquisite creations are still popular today.