Gufram has unveiled a new edition of the iconic MAgriTTa seating designed by Italian-Chilean architect, painter, and designer Sebastiàn Matta in 1970 as an homage to Surrealism. It is a sculptural armchair featuring a surreal design that could make any interior seem warmer and playful. Just imagine a green apple in a hat and it is a furniture piece – how cool is that!
Matta designed the MAgriTTa chair as a tribute to his friend and fellow surrealist painter René Magritte. The green apple placed in a black bowler hat are two figurative elements of the armchair. The ABS hat works as the frame while the apple, made of soft polyurethane foam and upholstered with elastic cloth serves as a comfortable seat.
In addition to the classic version with green upholstery called Vert; Gufram has also revealed the MAgriTTa chair in yellow and red, adding MAgriTTa Rouge and MAgriTTa Jaune to the catalog.
Also Read: Eduard Locota's Artistic Furniture is Made of Acrylic Glass, Cold Cast Bronze
Through the re-edition of MagriTTa, Gufram continues its path to valorization and reclamation of international radical design icons, thus positioning itself at the center of the rediscovery of this essential movement for the history of industrial design.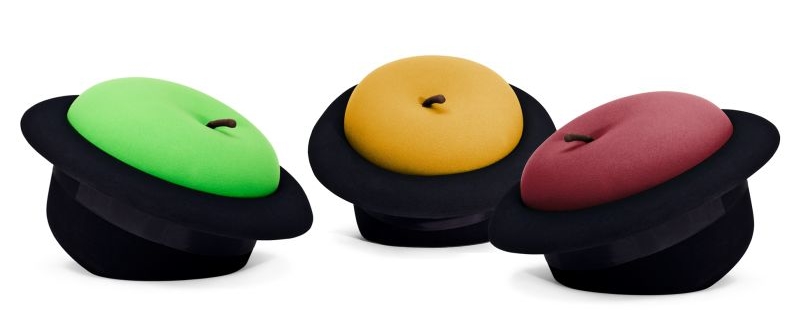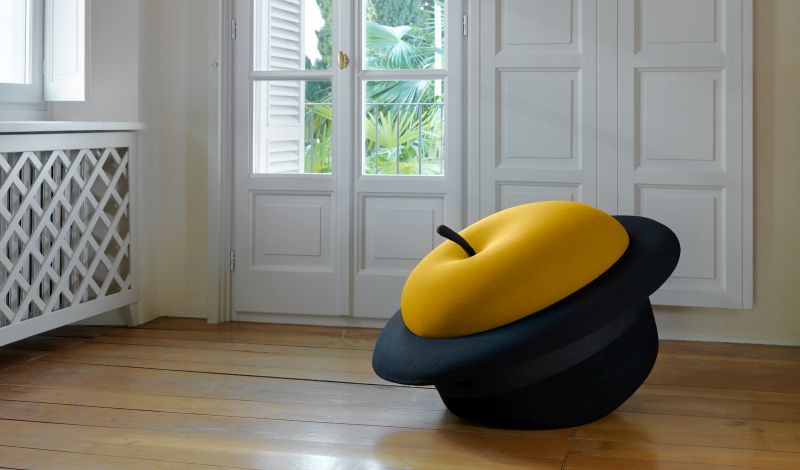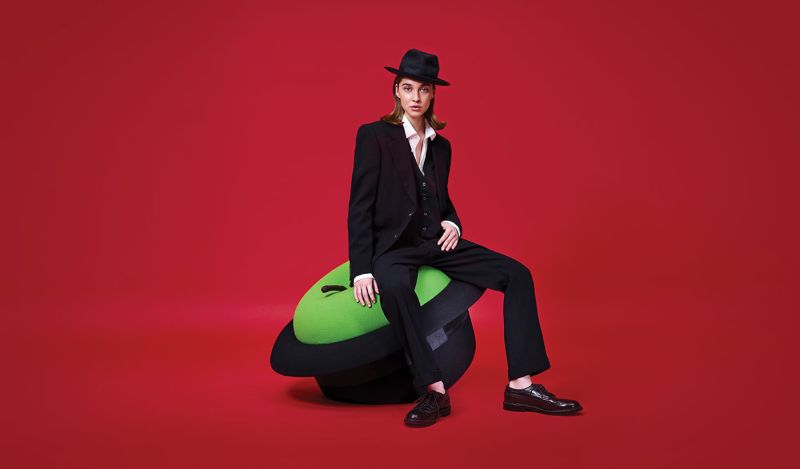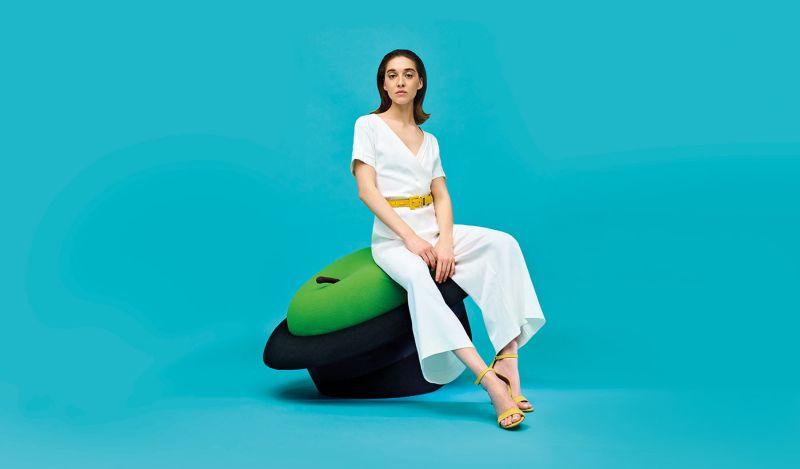 Via: Archiproducts