We have seen many BBQ grills so far, but Gyroscope BBQ Grill is indeed one-of-its-kind. Recently, this barbecue grill was spotted at the Grill Master Campeonato Nacional de Parrilladas (Grill Master National Barbecue Championship) in Monterrey, Mexico. Instagram user Gualberto Elizondo has shared a video of this unique grill rotating meat over fire continuously without causing any mess.
A gyroscope is a device that's used to determine spatial orientation but using it for cooking is going to surprise even the most experienced physicists. This innovative BBQ grill is said to be perfect for the low-and-slow cooking method which allows the center of the meat to come up to the desired temperature. It reduces the risk of overcooking the outer layers of the meat, meanwhile sustaining flavorful juices inside.
Also Read: Ultra-durable BBQ PARADOX grill upcycled from an old gas tank
Looking at the video, we can see certain areas that remain out of the cooking zone. So, we're doubtful whether it cooks food evenly or not.
Only those who have tasted the meat cooked on this gyroscope grill can tell how it actually was. Nevertheless, we like this gyroscope BBQ's unique design and how it's working without creating a mess.
Watch the short video clip below to see how it works.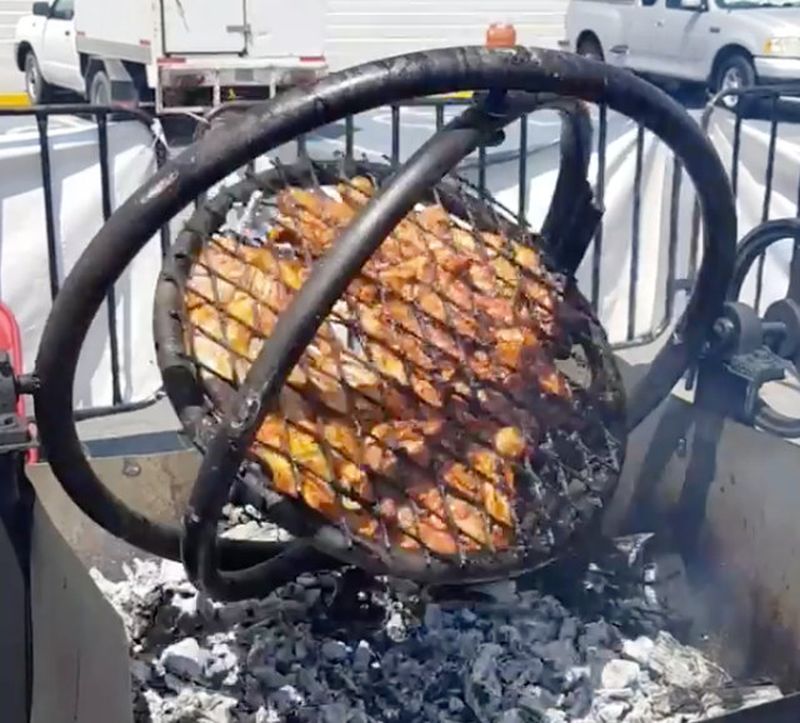 Via: BoredPanda