Halloween is just around the corner, and you would already be looking for some quirky decorations that can help turn your home into a spooky oasis for the day! There are plenty of random options to choose from, but if you want something new and interesting, why not try scary Halloween animatronics this time.
These are moving and animated Halloween decorations that can add instant fright to the space. Imagine a zombie prop with lighted eyes that starts crawling when someone touches it. Your guests will get the creeps seeing a zombie steadily moving toward them. Fun and horror guaranteed!
You can find a variety of Halloween Animatronics out there but we have compiled a list of some of the best ones. Have a look below:
Spooky Spider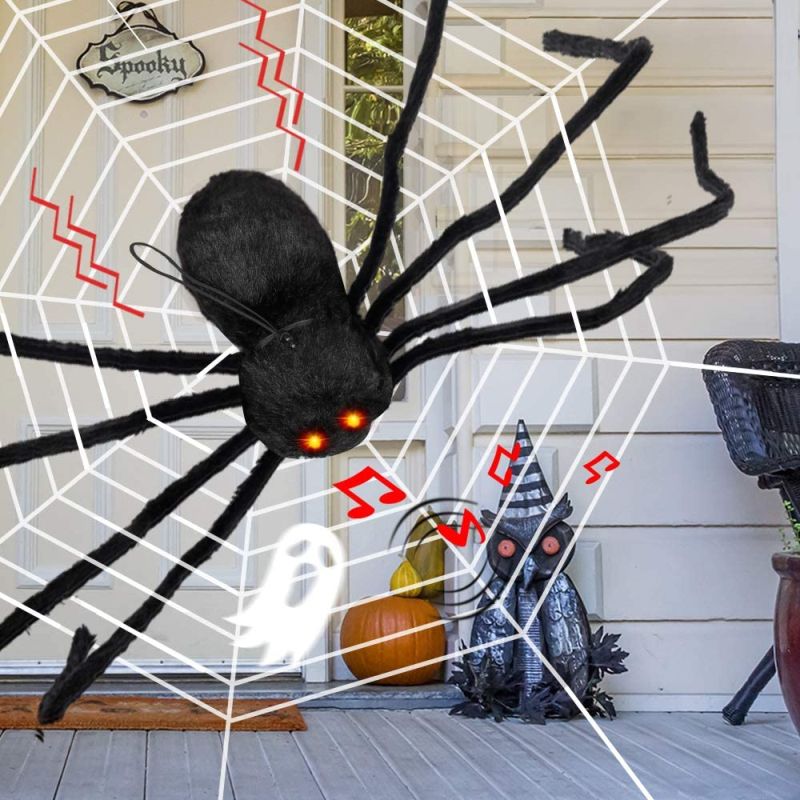 It is a set of a large voice-activated and touch-enabled spider and spider web. The spider is battery operated and motion-activated. On hearing you talk or when it's touched, the eyes of the spider light-up to red, the spider begins to shake, and spooky sounds are played in the background. Easy to set up in the indoors and outdoor, it can be reused again next year.
Price: $25
Hanging Grim Reaper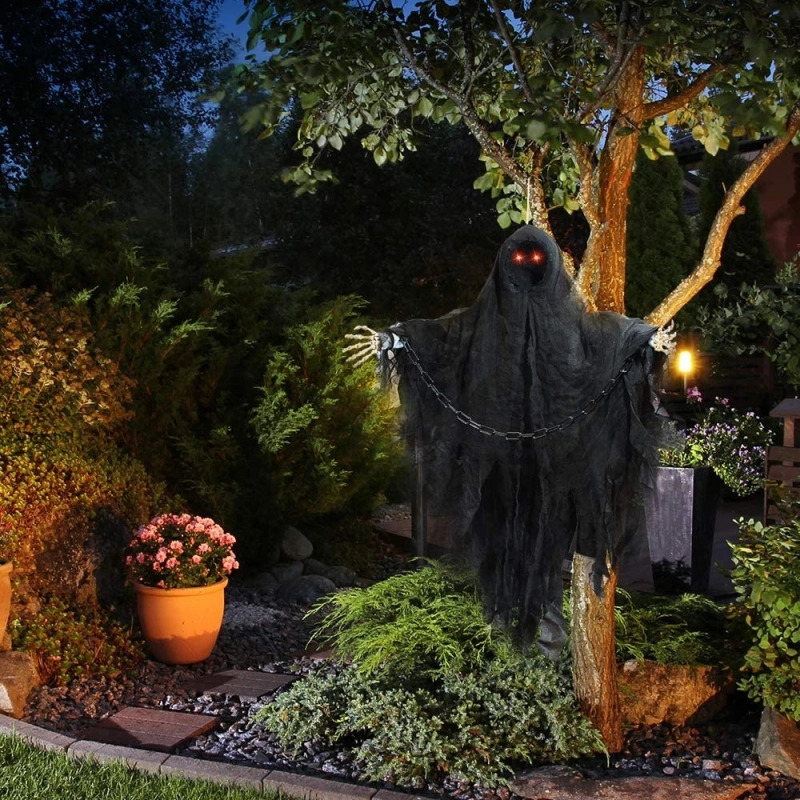 This sound-activated, scary Halloween animatronic decoration can be a haunting addition to your house. When activated, the faceless grim reaper will move its arms and scream in creep sounds. Its eyes will also glow up to create a spooky scene.
Price: $18
Wicked Witch on Her Broomstick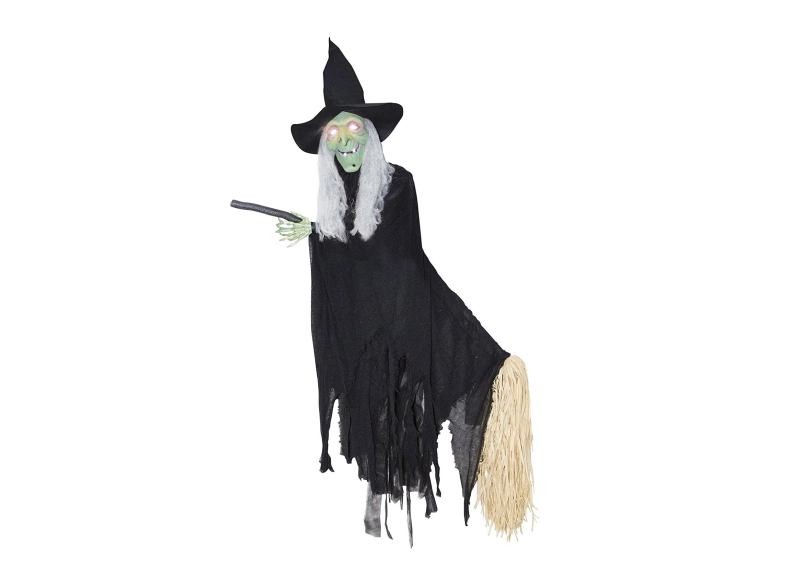 This scary animated Halloween prop depicts a witch flying on her broomstick that teeters up and down while her head and LED eyes flash cruelly. The frightening witch sounds create a scary environment.
Price: $65
Scary Peeper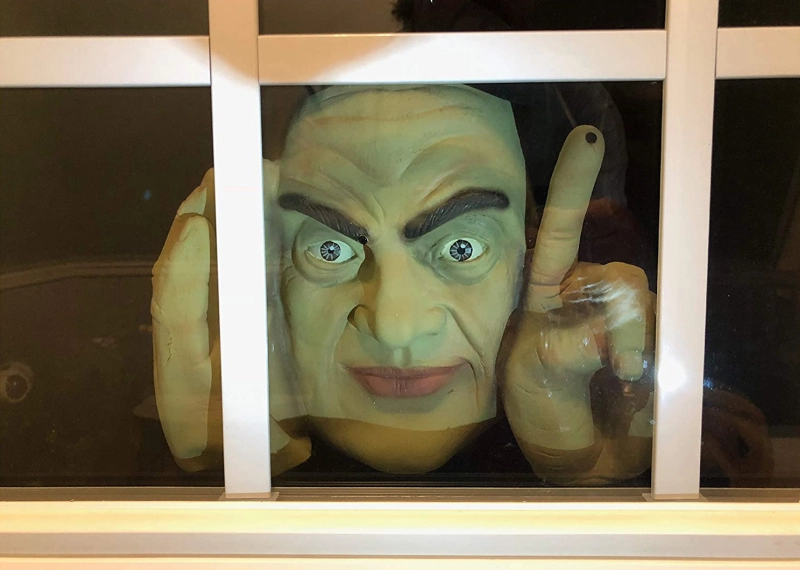 If you are looking to create a fun yet creepy experience for your family or guests, this window tapping Halloween prop with motion activation is a cool option for you. It sticks to the window and taps three times when someone comes nearby. The prop may also be set to tap three times continuously after every 10 seconds.
Price: $45
Moving Witch Broomstick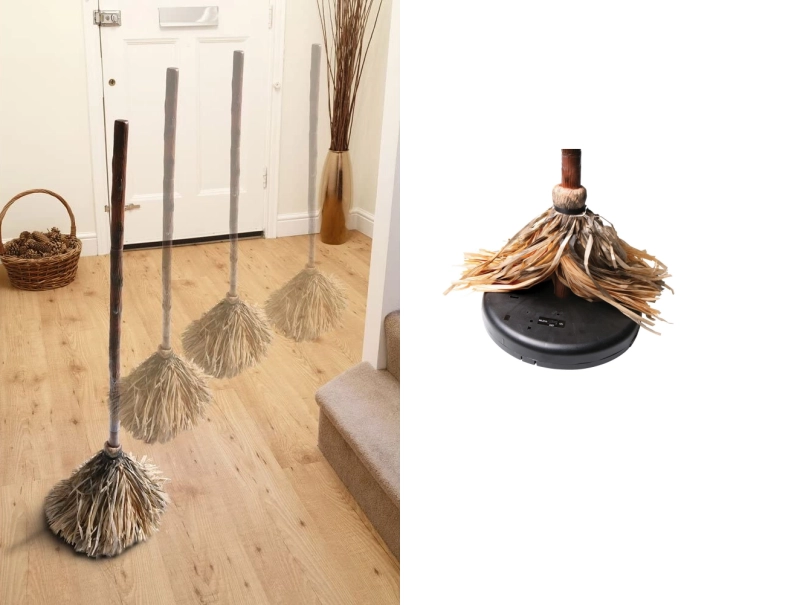 This motion-activated witch broomstick moves when someone comes in the vicinity. Its overall effects are enhanced through creepy sounds. The witch broom is about 5-foot in height and weighs 2.5 lbs. It will add fright and fun to living room.
Price: $45
Crawling Zombie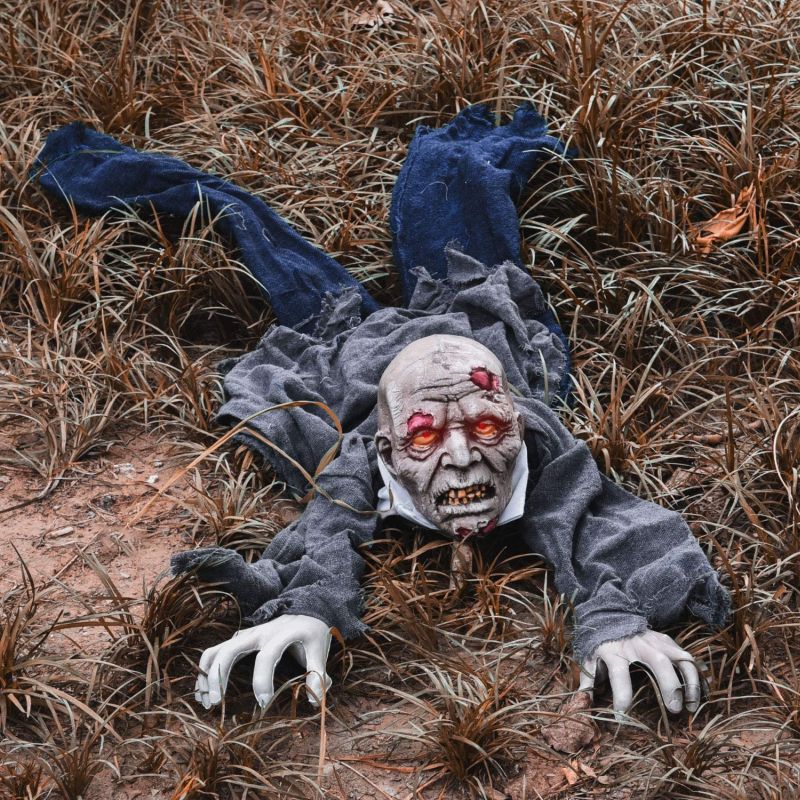 This animated, creeping zombie can add fright to any home décor. As soon as one pats this Halloween prop on the back, its eyes light up with a terrible sound, its head wiggles, and then it slowly crawls forward. Don't get that scared!
Price: $50
Also Read: 30+ Halloween Kitchenware to Buy and Spice Up the Spooky Feast
Scorched Scarecrow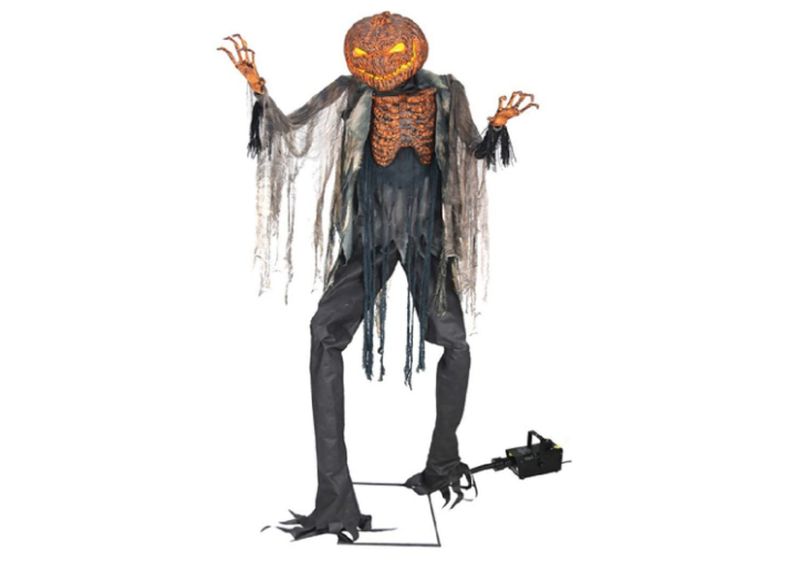 This 7-feet tall scarecrow is a way to welcome guests at the front door. Its pumpkin head and chest light up to create a frightening visual at night. Its chest also moves side to side which makes it appear alive. The animated prop comes with a fog machine to enhance the experience even further.
Price: $350
Motion Activated Clown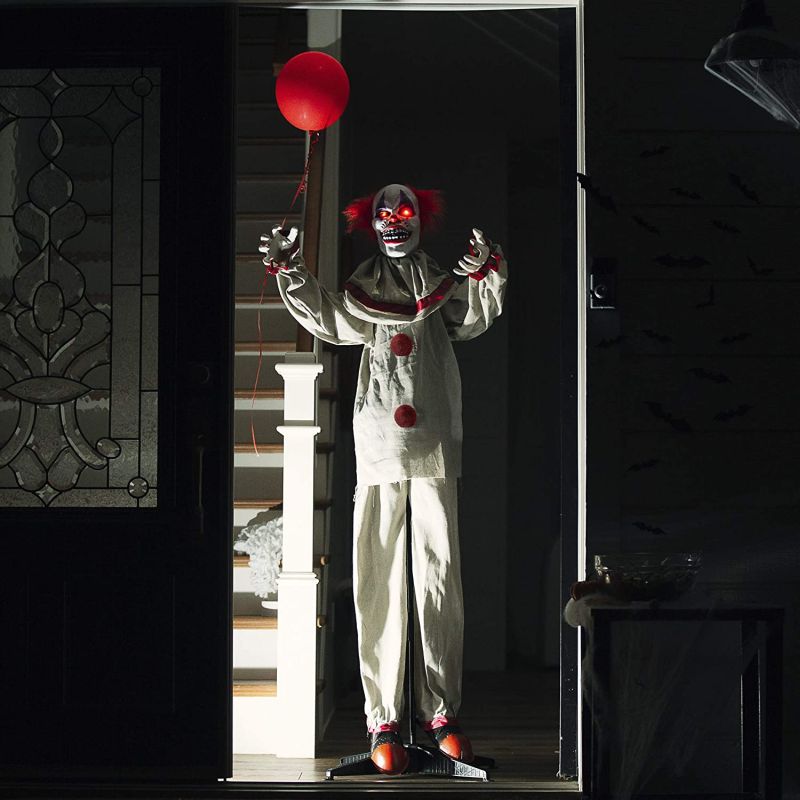 This standing clown Halloween prop comes with a durable stand, poseable arms, and LED eyes. Just step in its range and it plays chilling sounds and terrifying phrases. Its moving arms will surely haunt your guests. The prop is motion and sound-activated.
Price: $68
Spooky Ghost Figure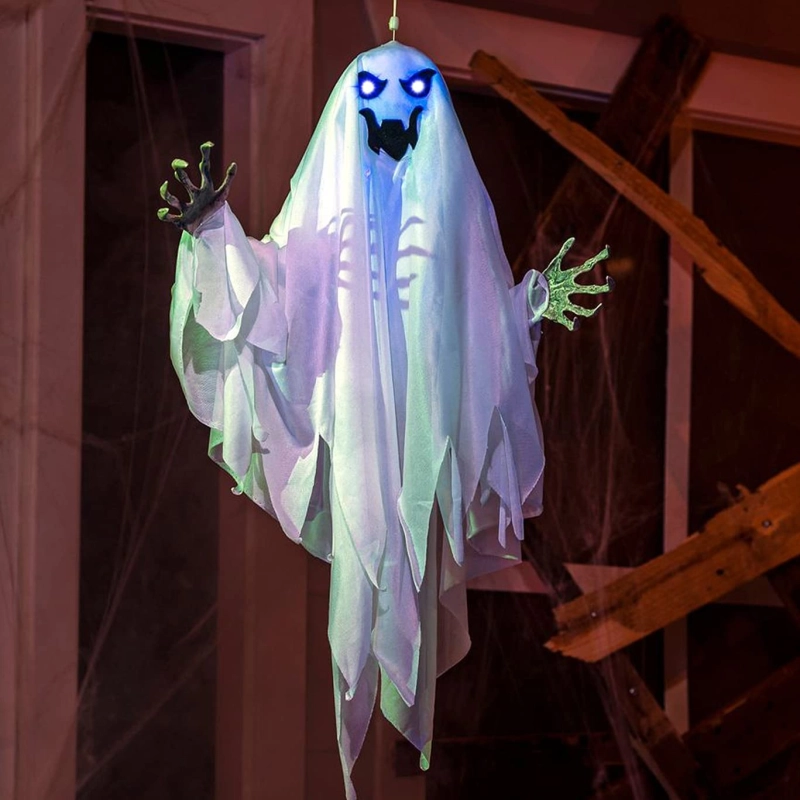 This hanging ghost decoration can be used both indoor and outdoor. It comes with a hanging loop, and sways up and down. The LED glowing eyes and spooky sounds make it scarier and creepier. It activates with sound.
Price: $14
Moving Tinsel Halloween Prop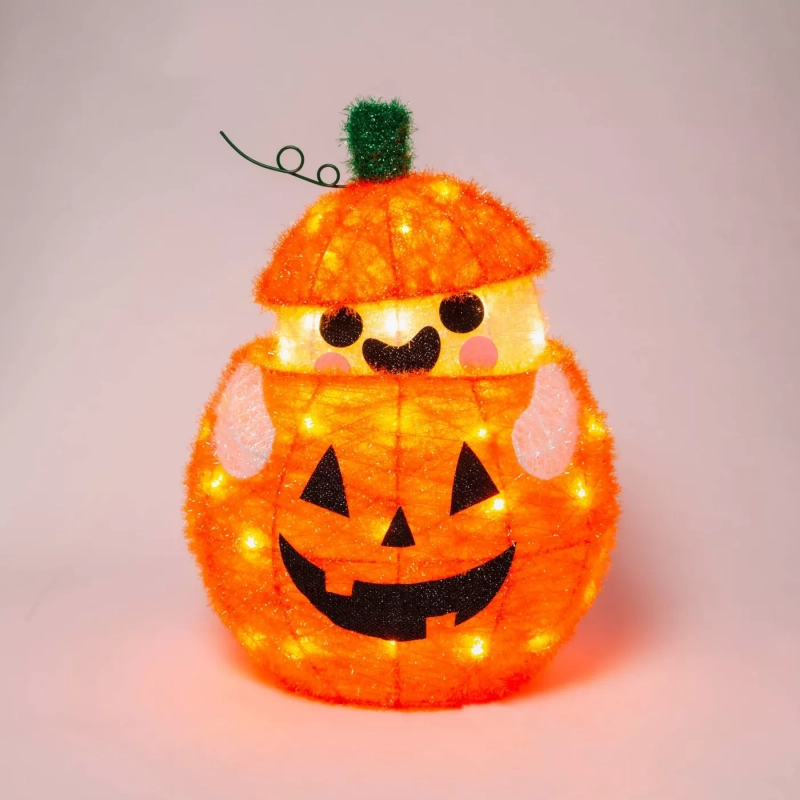 Designed in the shape of a ghost in pumpkin, this moving tinsel ghost will add a touch of cuteness to your eerie décor. It features a beautiful, classic orange and black color scheme with a green top. There are 335 built-in lights.
Price: $40
Baphomet Animatronic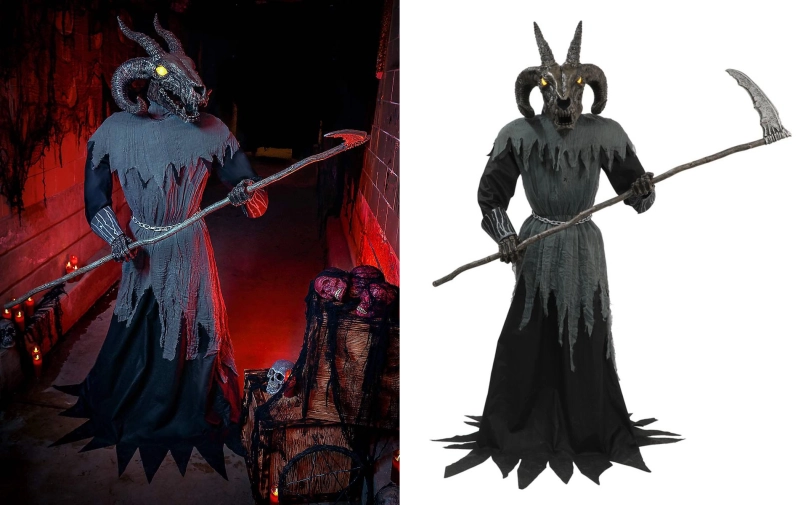 This scary Halloween animatronic features light-up LED eyes and a moving torso and arms. It stands at 7.6 feet tall. Armed with a scythe, it can cleave a corrupted soul from its body!
Price: $300
Animated Dark Night Dragon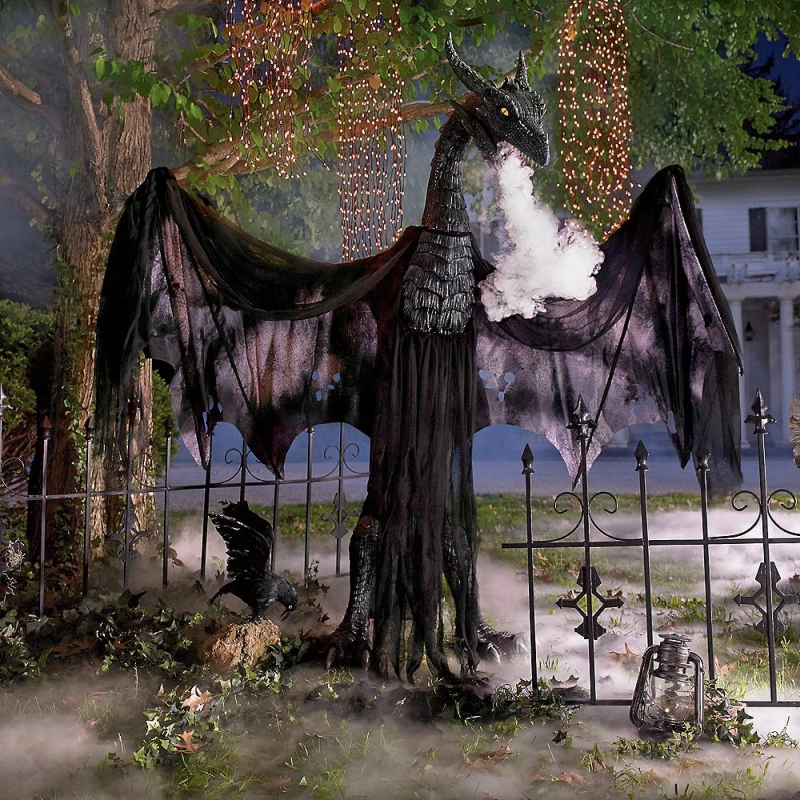 This 6 ft. tall animated dragon comes to life with motion. It turns head, flaps wings, roars and the LED eyes glow to create a haunting scene. It can be an amazing tabletop Halloween prop for the outdoors.
Price: $499
Towering Boogey Man Halloween Animatronic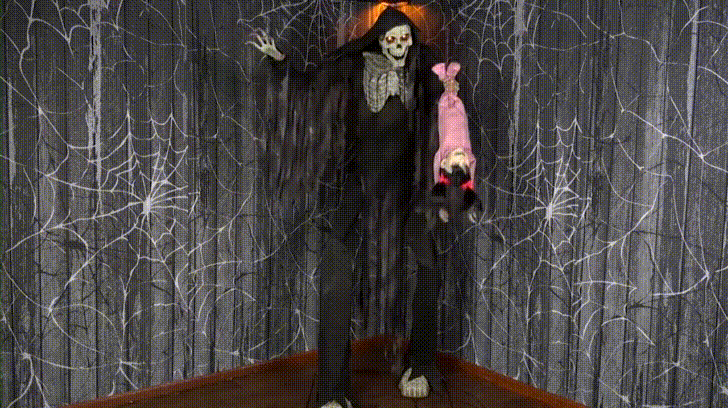 This 7-feet tall skeleton wearing a tattered black outfit and holding a child that screams is a terrifying animated prop to add chills to your indoor Halloween decorations. The skeleton's eyes light up, while his head and torso turn from side-to-side as he laughs spookily. It is easy to assemble with quick-connect poles and includes volume control.
Price: $250