Is it weird that I don't like horror movies but love Halloween? Maybe, maybe not, but who cares! The important thing is that I adore the spooky vibes of Halloween, the excuse of gobbling down tons of candies (I see you there, ladies), and decorating the entire house in festive elements both cute and creepy.
Now, most people create larger-than-life outdoor Halloween displays or deck up the halls with eerie items. But the windows are often neglected when decorating the house for the spooky season. Decking up the windows is as essential as decorating other parts of the house for the Day of the Dead. So I thought to provide you with 20+ Halloween window decoration ideas. Head below to check them out:
Has anyone ever told you not to underestimate the power of a word? Scare trick-or-treaters with simply painted letters on the windows.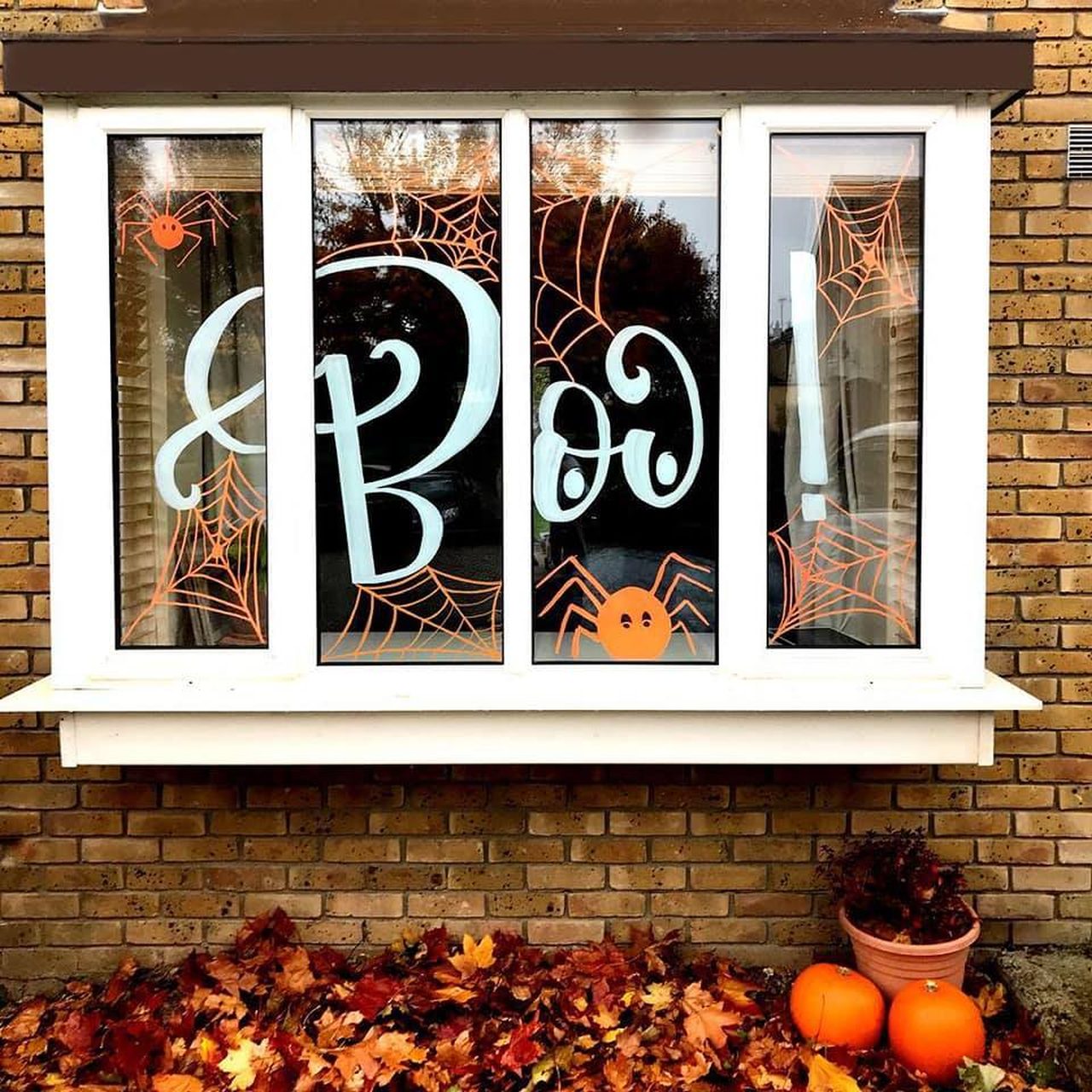 Cute and creepy Halloween ghost decals are the perfect way to adorn your windows in a not-so-permanent way.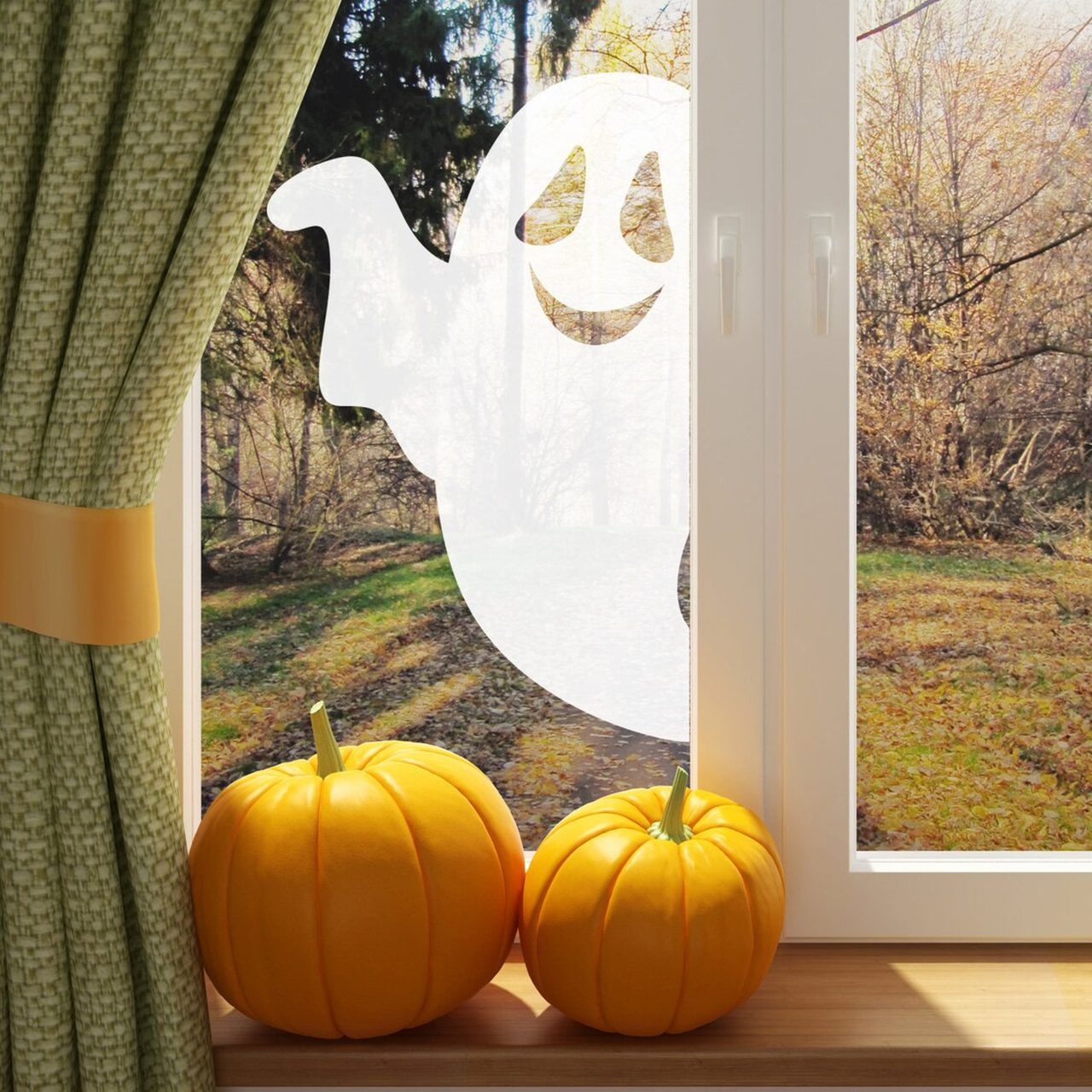 Bats are creepy and wonderful candidates for Halloween window decorations. You can paste bat stickers or paint some using a stencil or freehanding your way.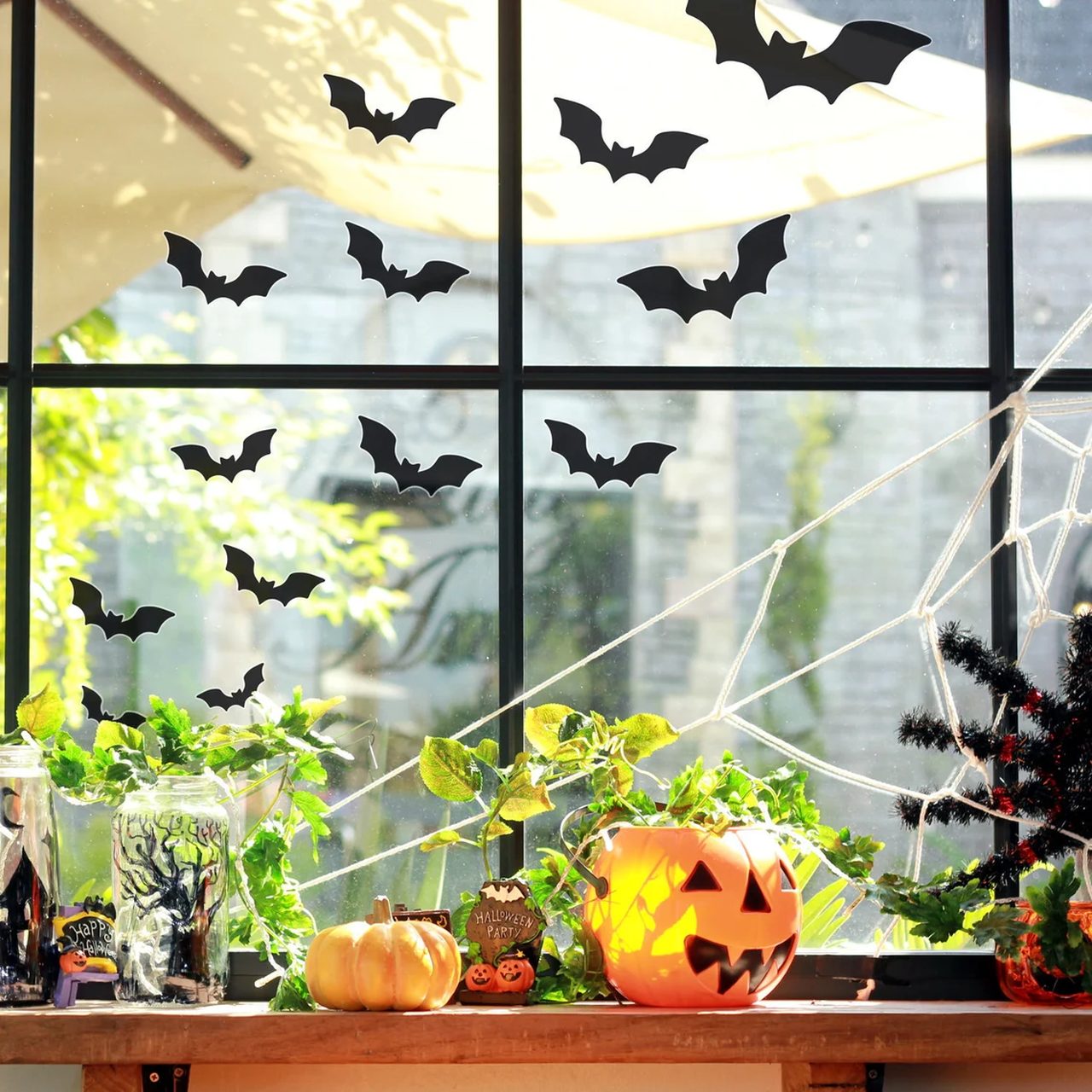 One of the most affordable and easy Halloween window decoration ideas is to use lacy curtains with spooky patterns like this skull lace curtain.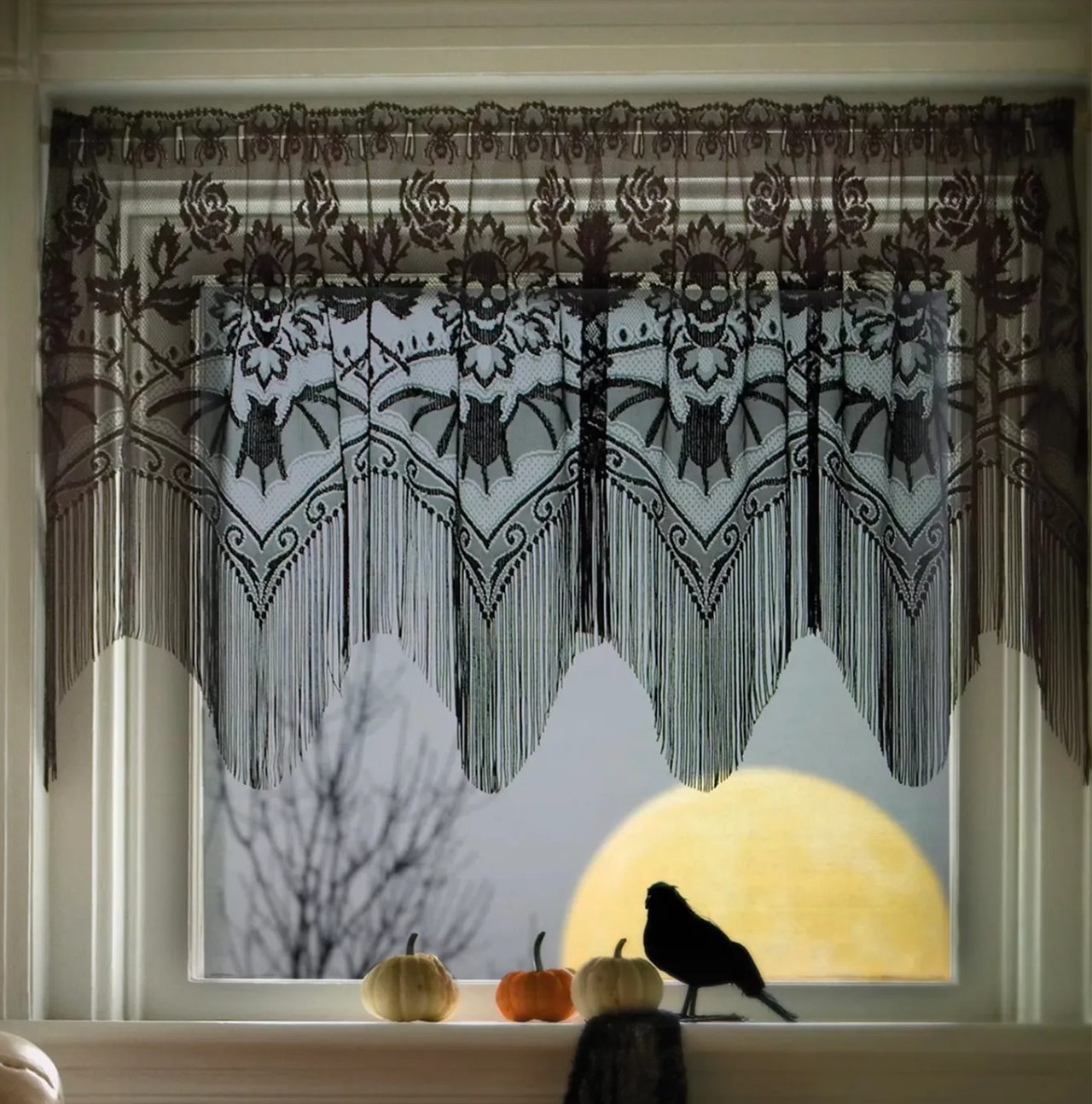 Vinyl stickers for Halloween windows are perfect with different themes and patterns. For a Salem resident, this vinyl witch sticker is the right pick.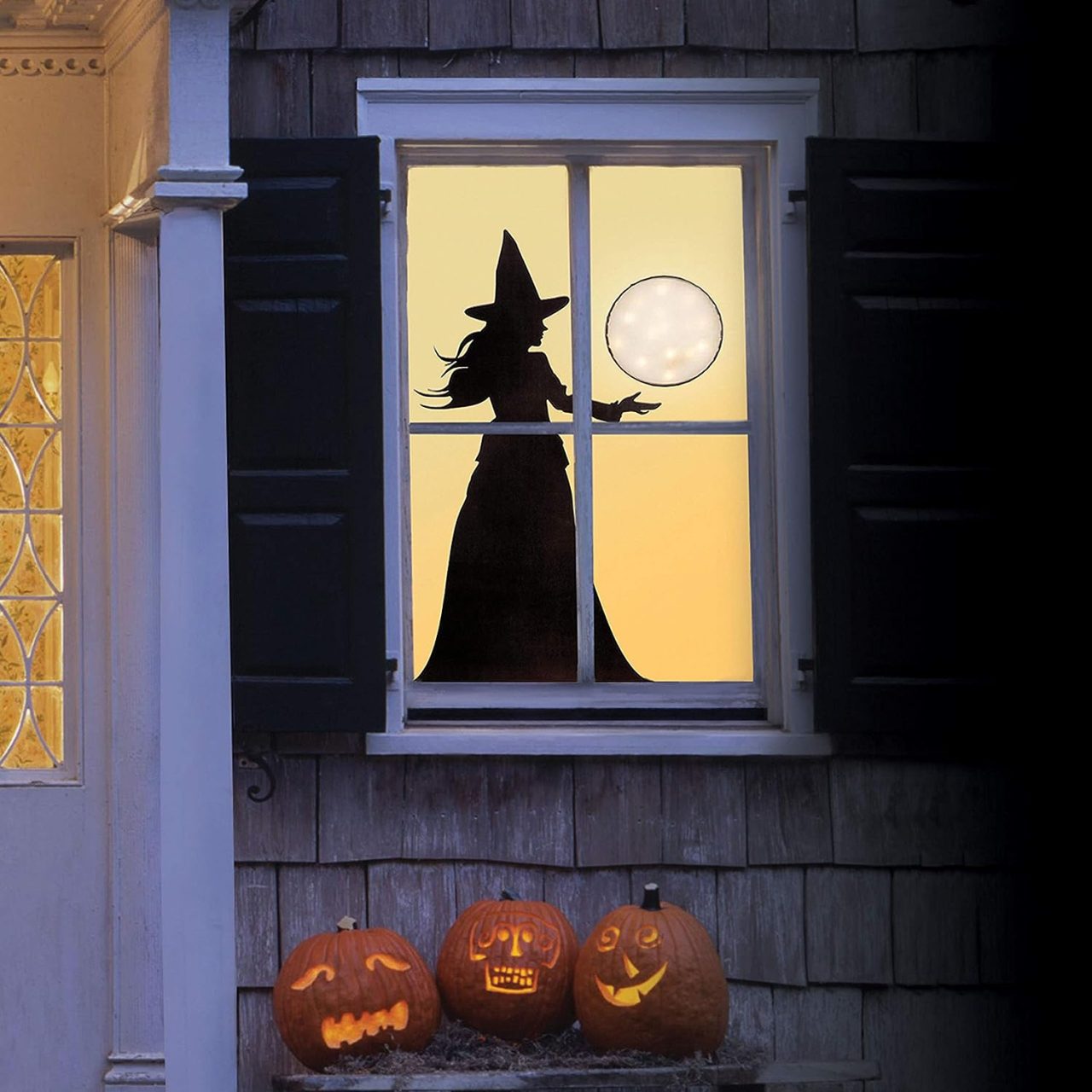 You can pick a more elaborate decal for your window decoration like this bat-infested illustration with witch houses and creepy trees.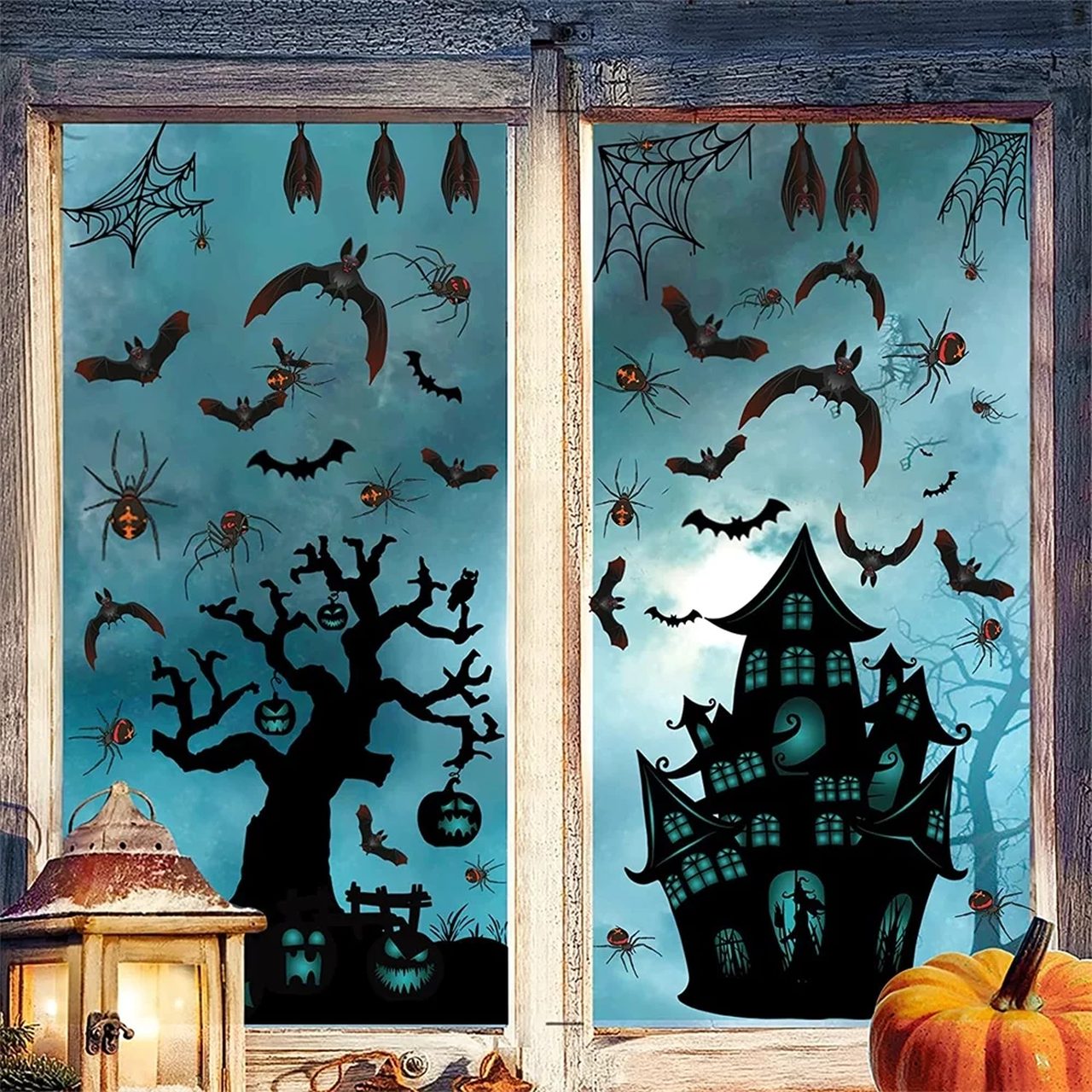 Window posters are another way to adorn your windows for the spooky season. This poster with giant spiders may just be the trick or treat this fall.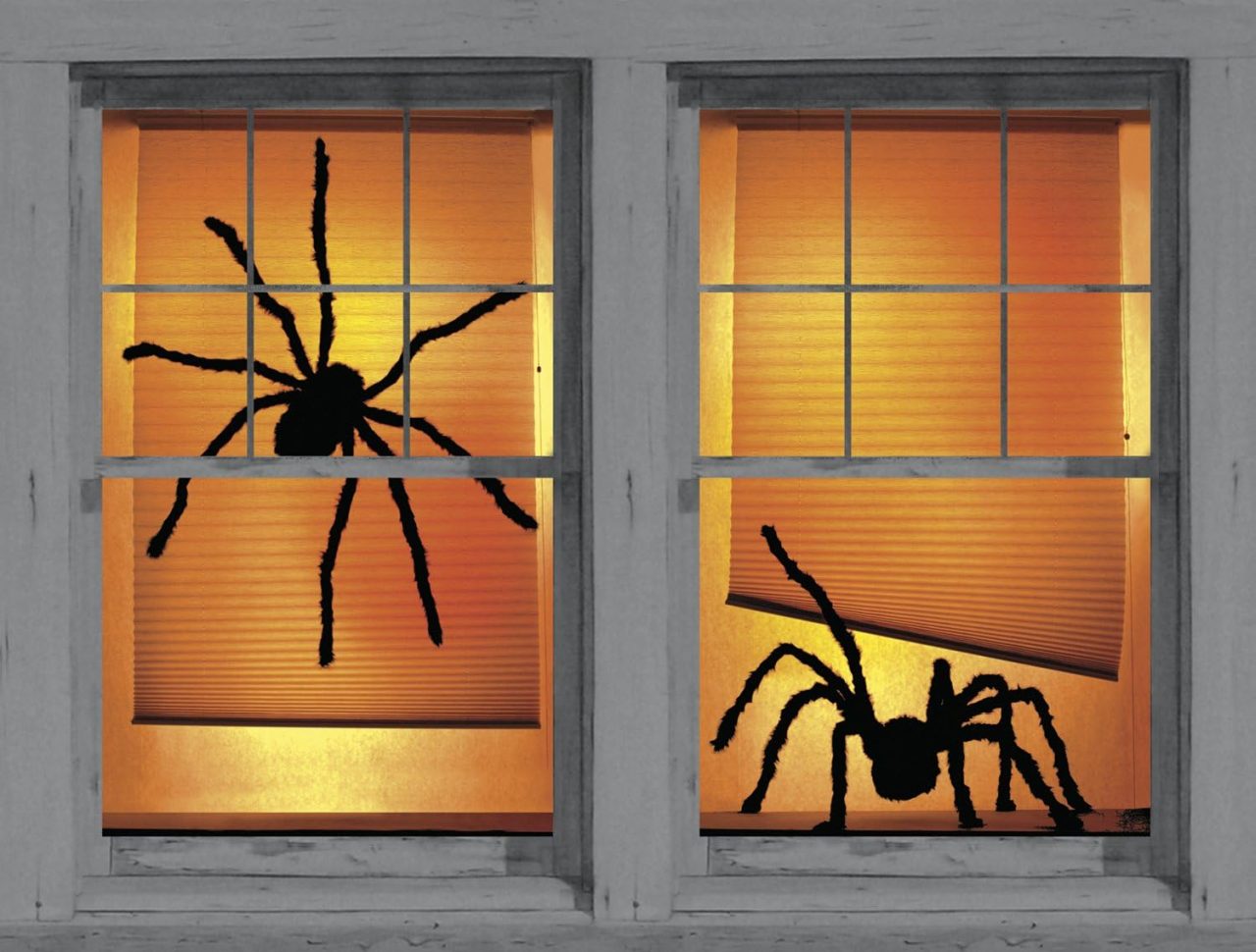 Weave a web of yarn with a creepy spider dangling on your window pane and scare the onlookers.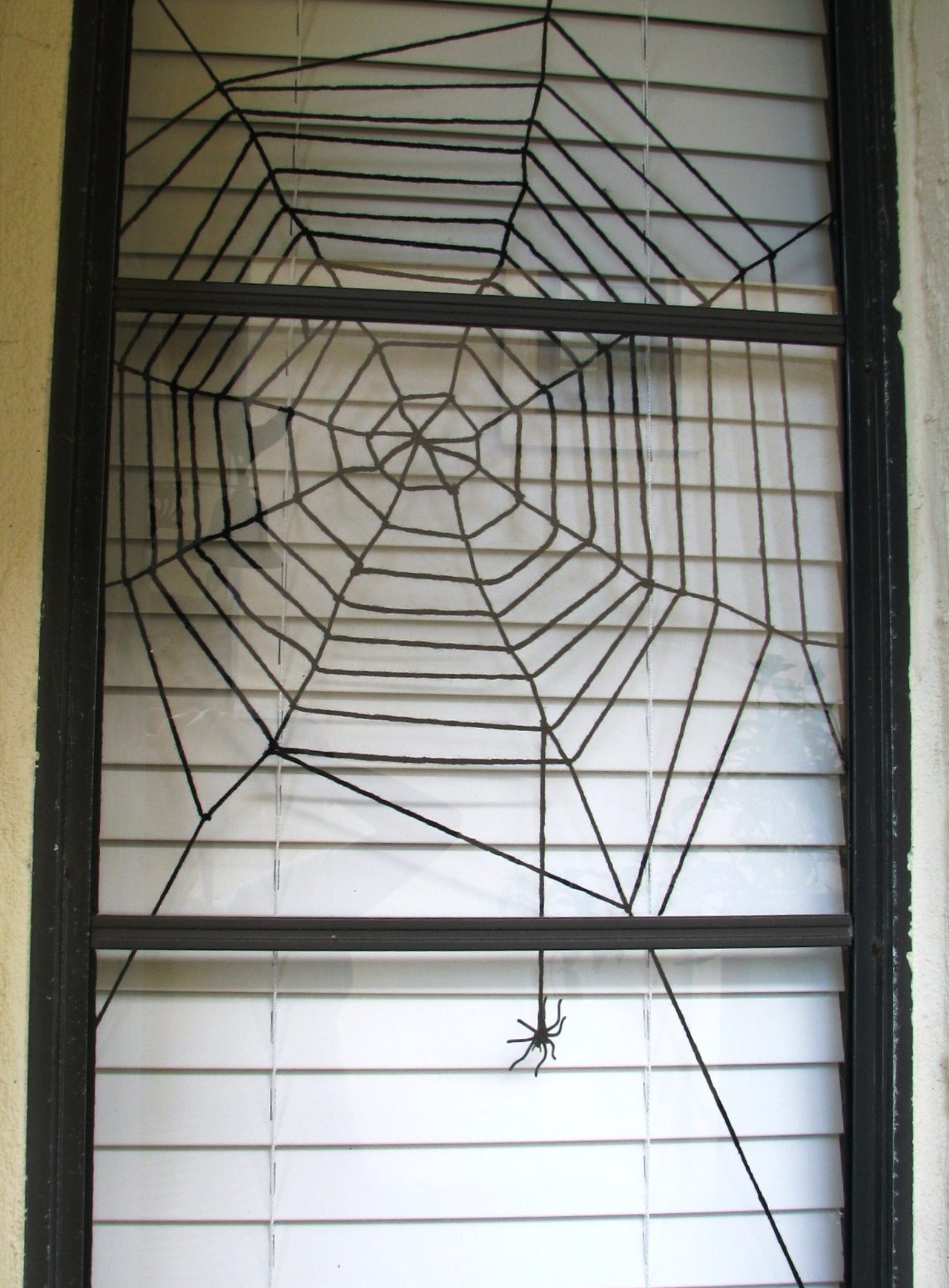 Boarded-up windows work boo-tifully as a sign to stay away from the house and make for a wonderful holiday decoration.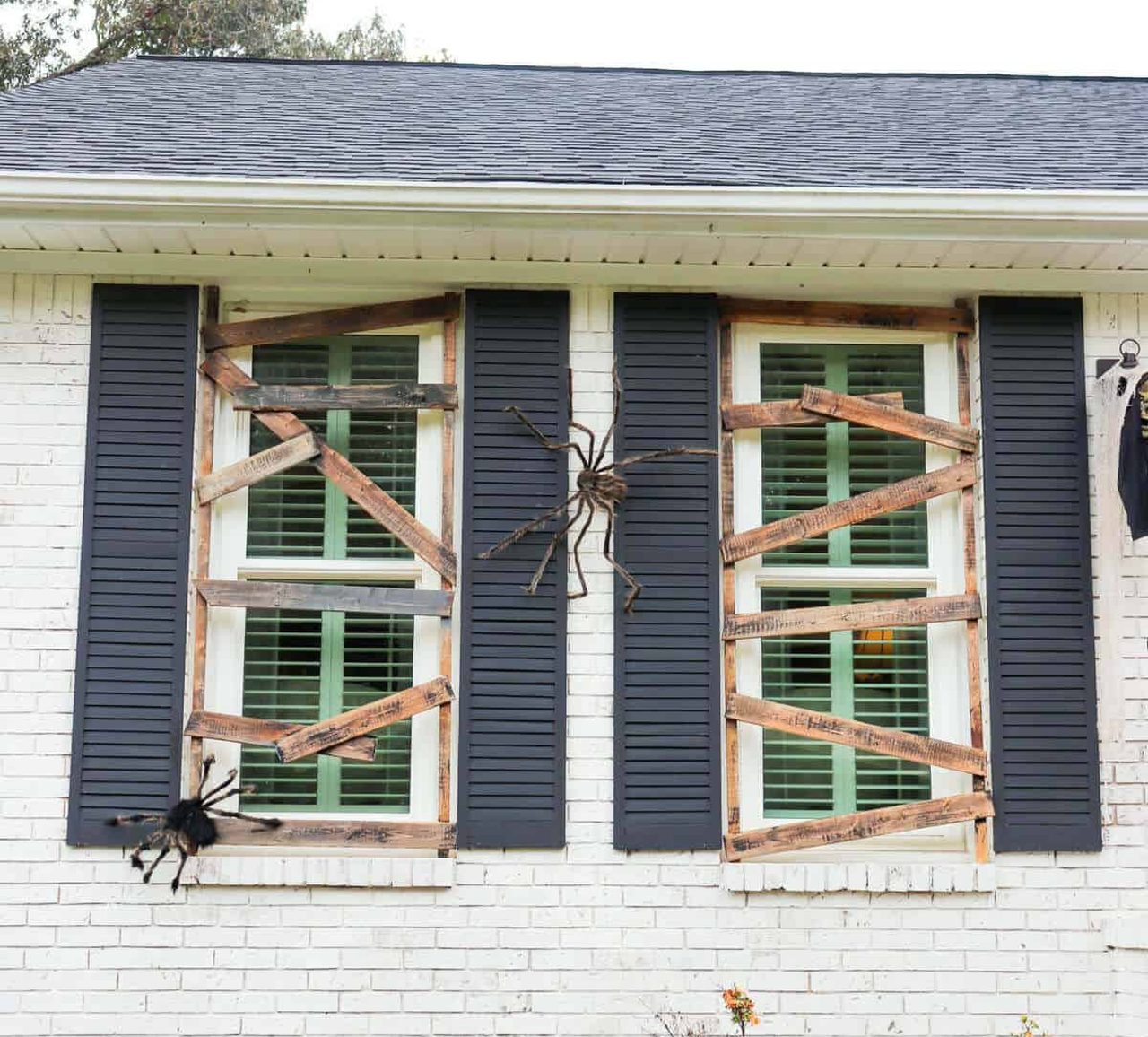 For last-minute holiday decorations, consider Halloween window chalk art and let your imagination run wild.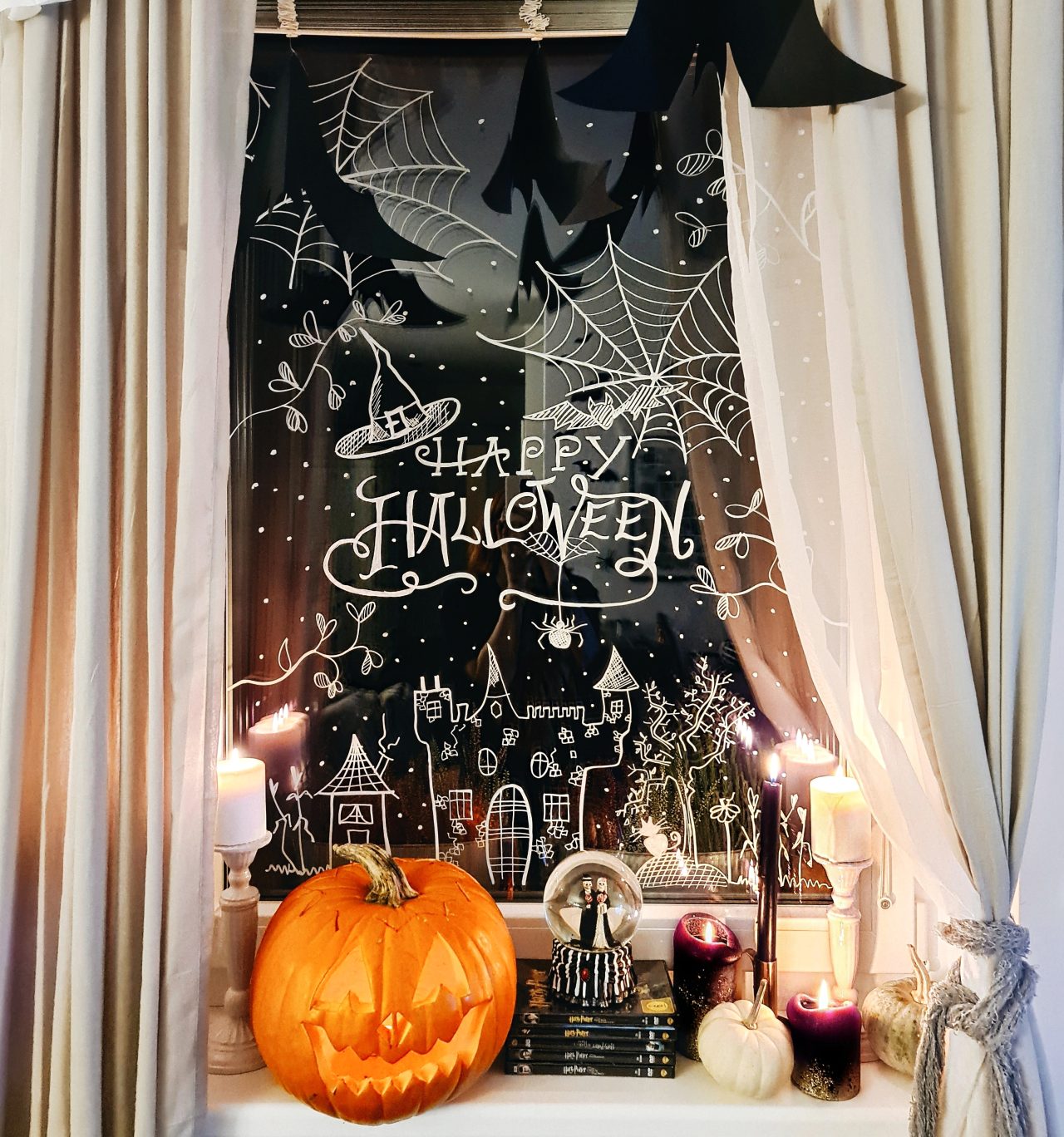 A favorite Halloween theme, zombie hand stickers may just be the scary element your window holiday decoration is missing.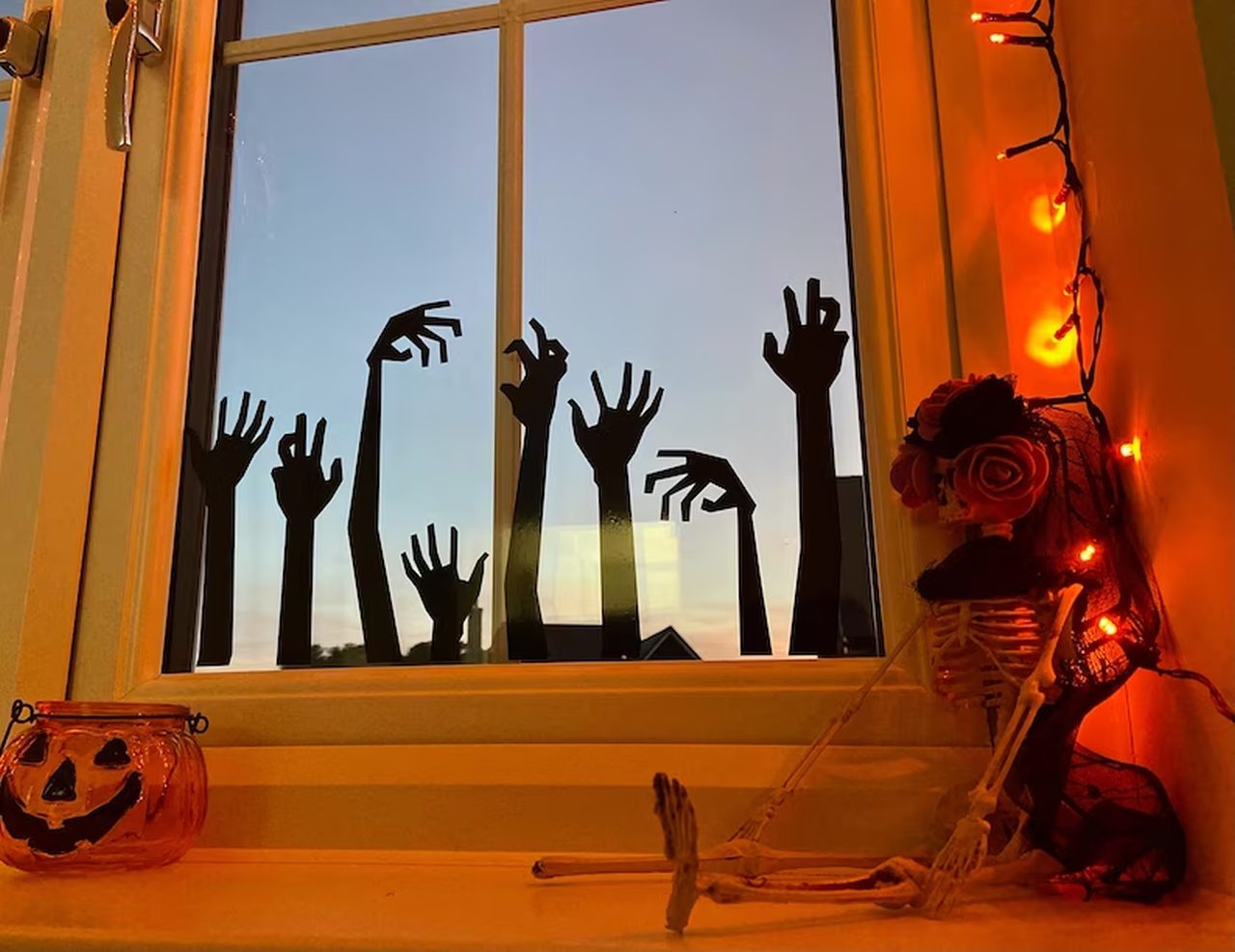 A bat and web-infested window scene is ideal to set up an amazing Halloween ensemble.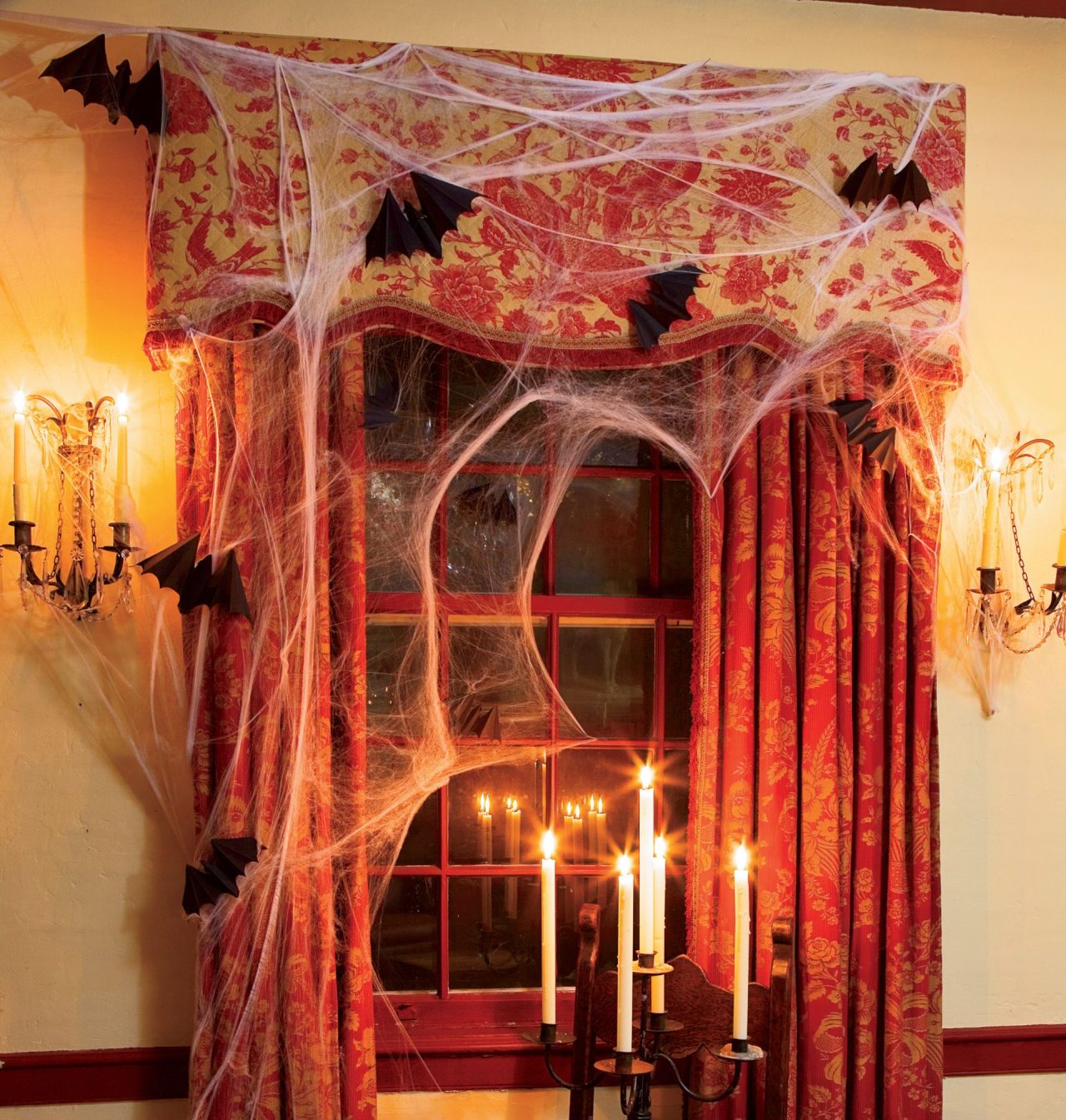 If there is no time, a DIY Halloween decal can spruce up your window decorations in a jiffy.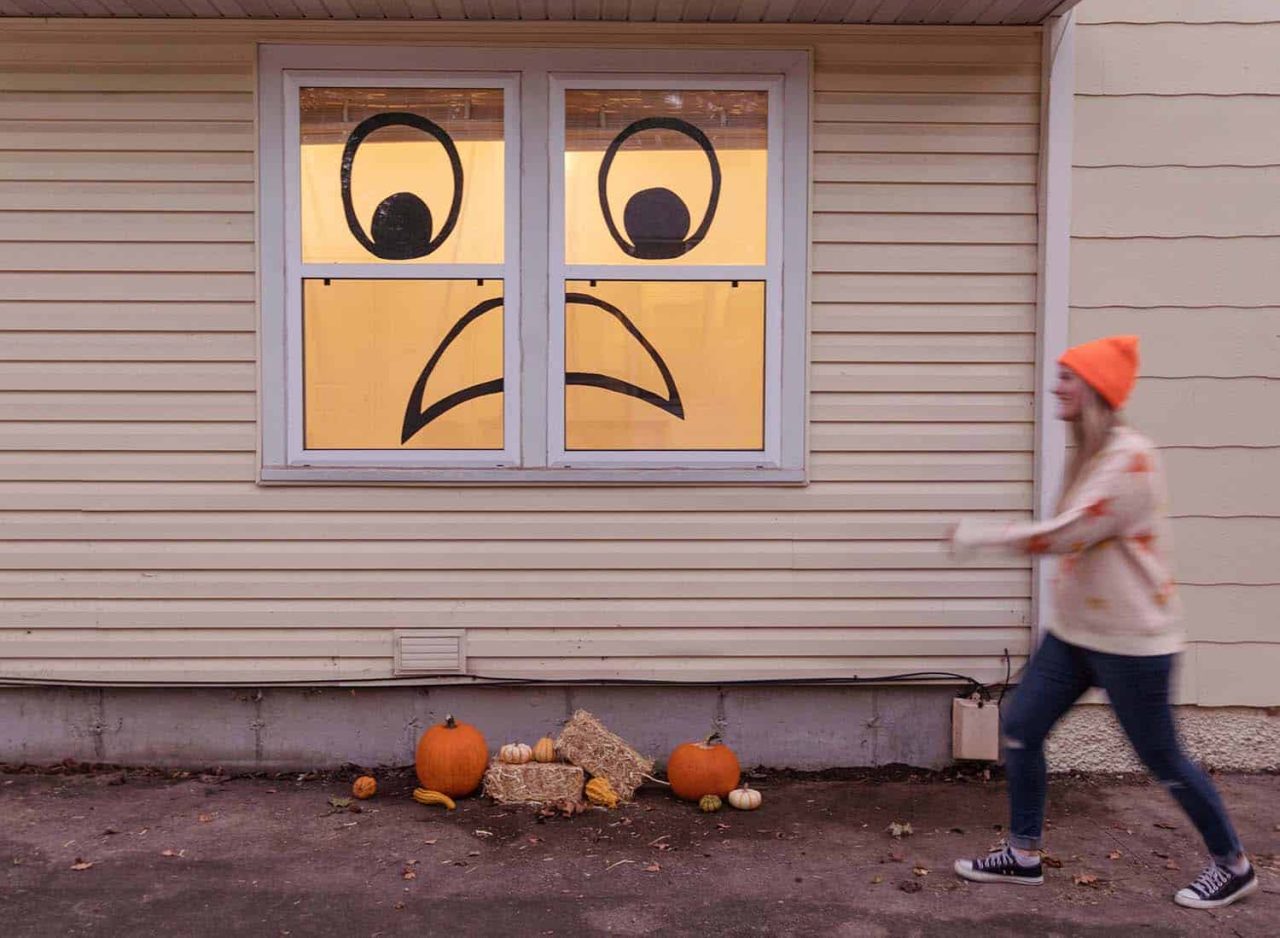 Or you can opt for a maximalist Halloween window decoration with ghosts, bats, cats, and witches with handmade or store-bought decals.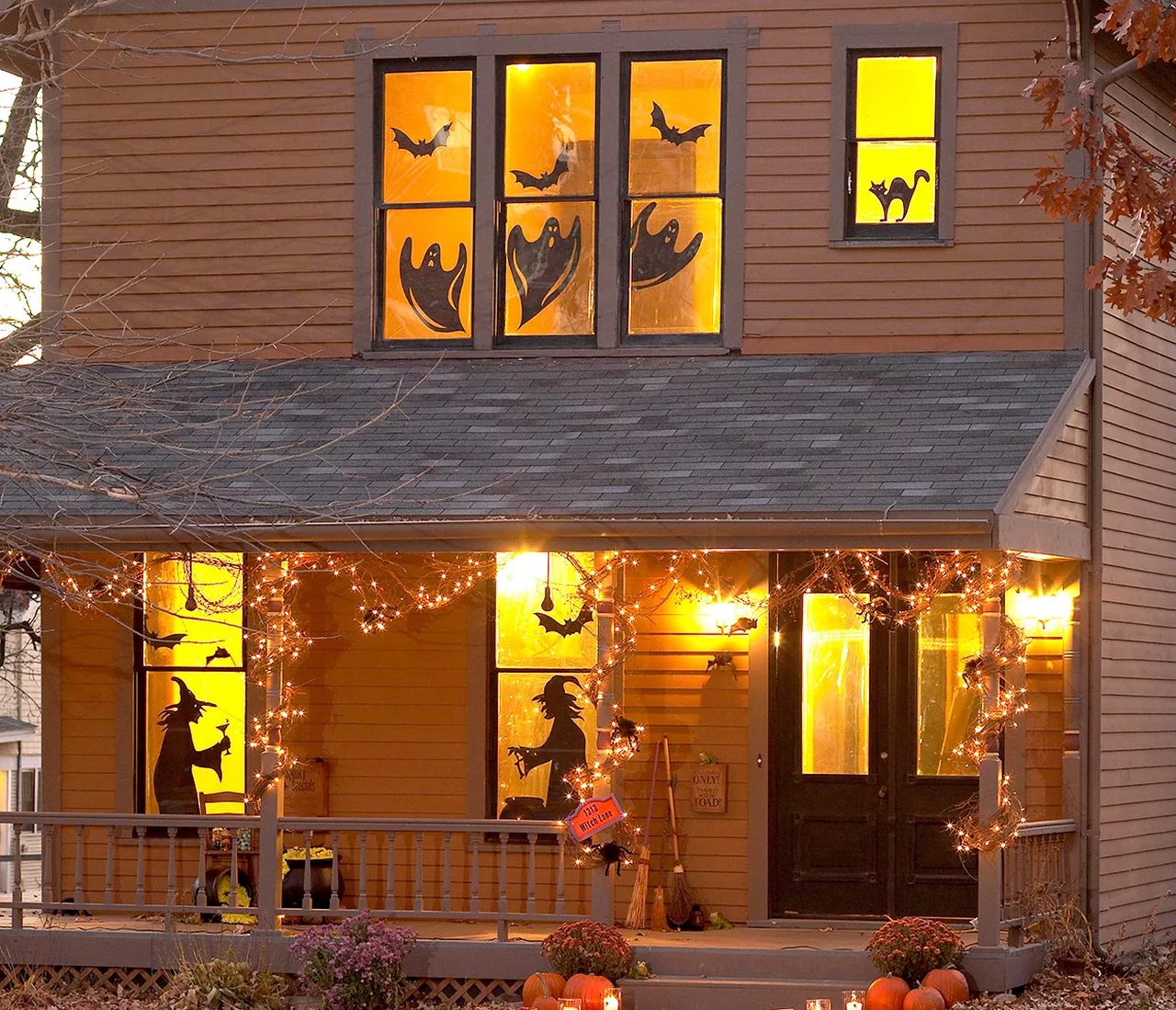 If you are going for a more 3-dimensional thing, these window-stuck angry ghosts are the next best thing.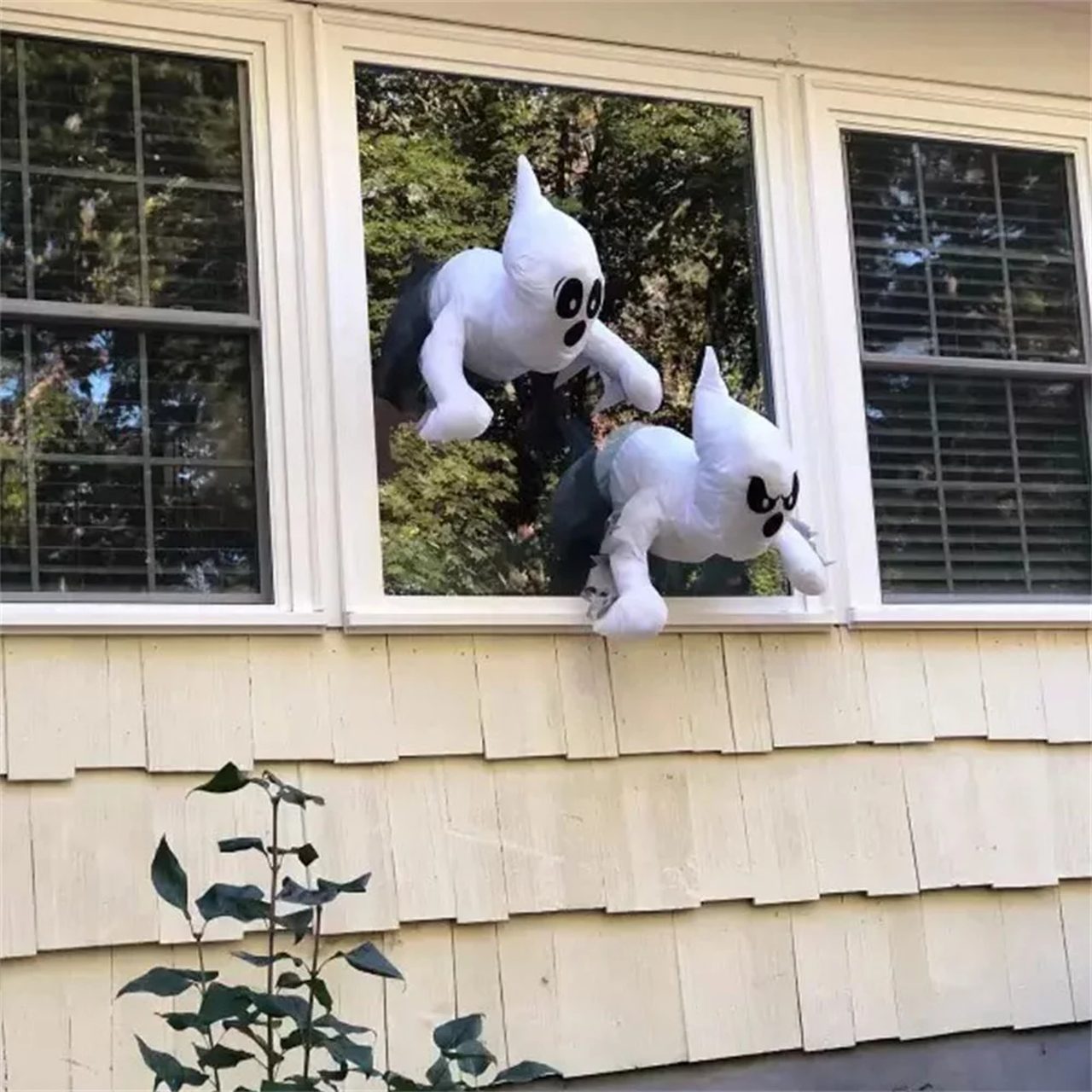 Look at these cute, cuddly ghost decals. These non-permanent window decals will add a certain charm to your Halloween decor.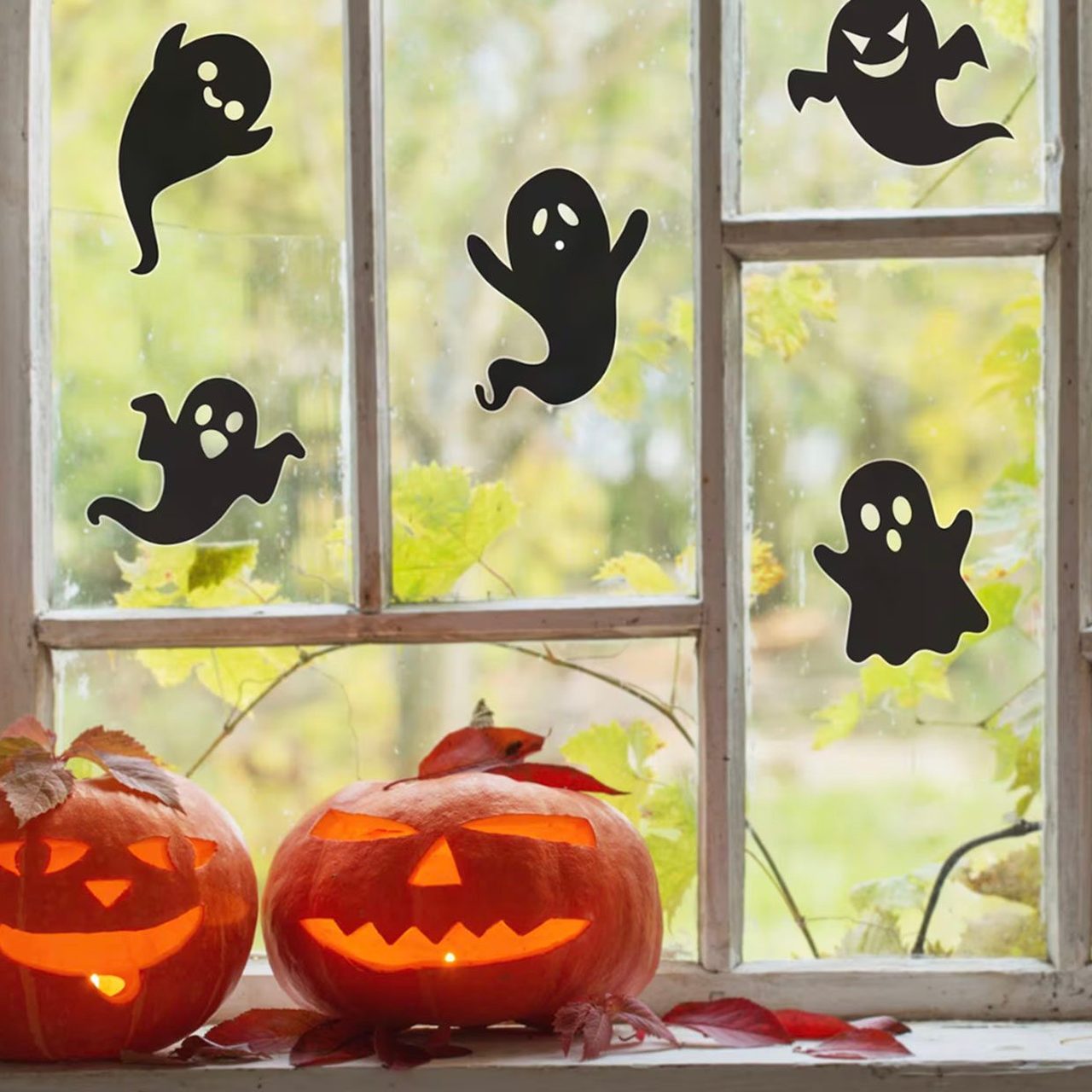 Paper crafts are simply the best, so why not craft a paper pumpkin dangling garland to adorn your window this Halloween?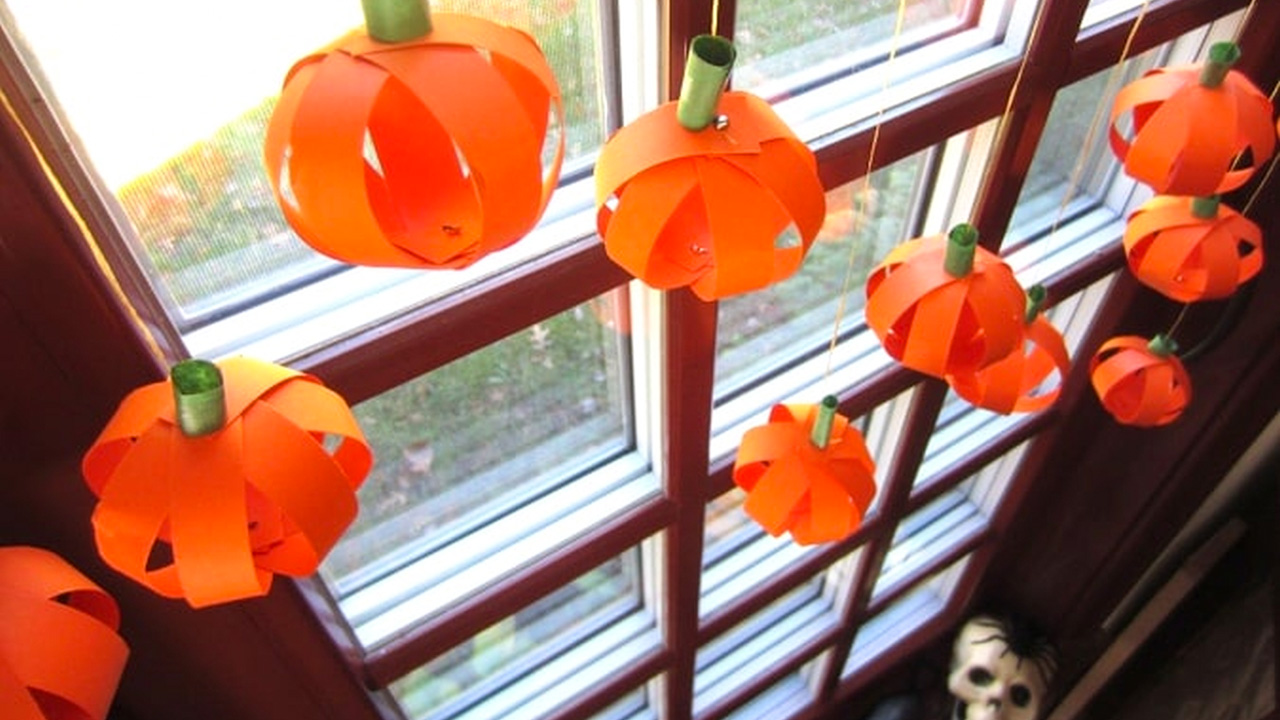 Or paint some monsters on the window pane to show your love for Monster Inc. or E.T.?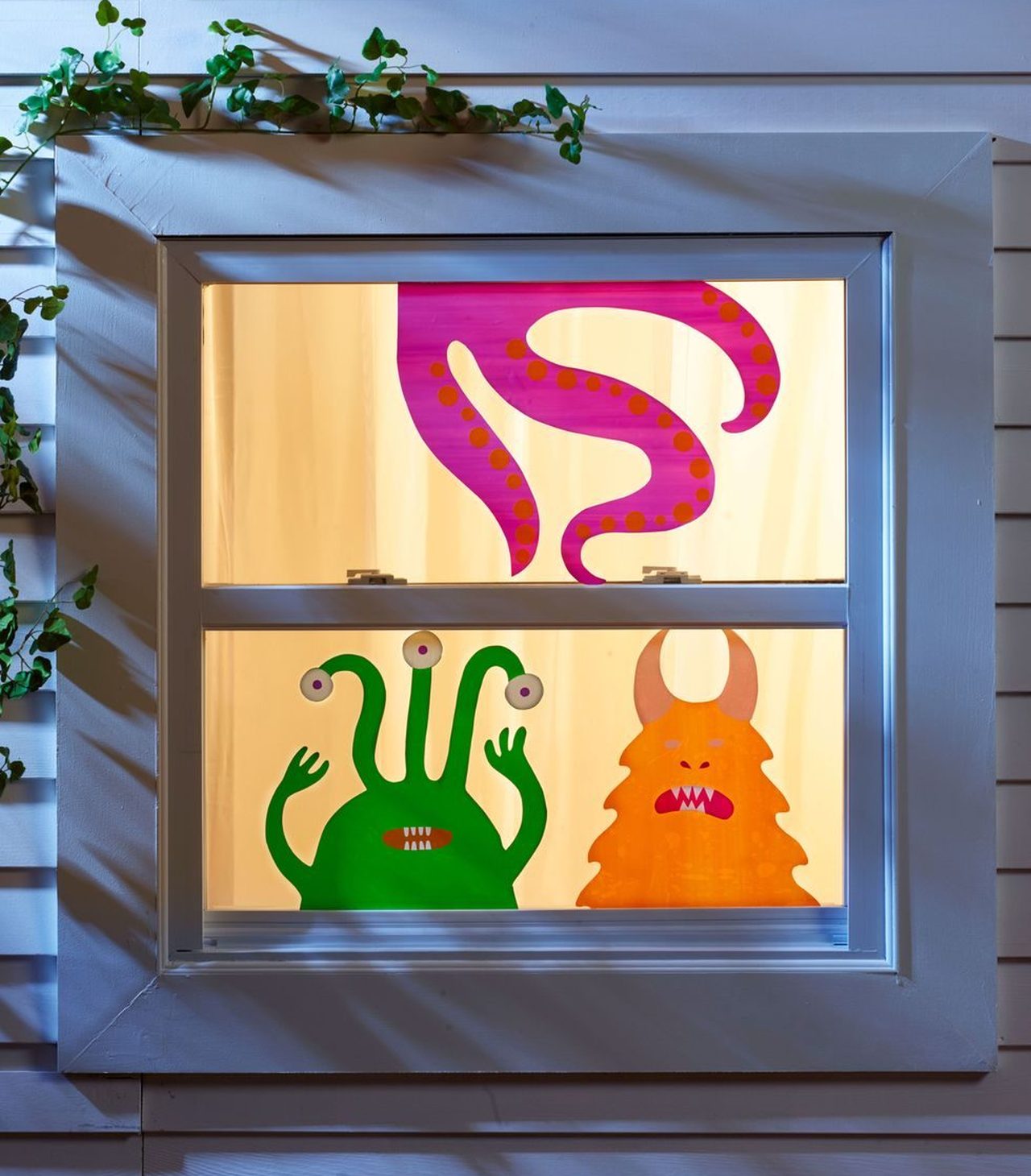 If none of the above ideas appeal to you, maybe you should just stick some Halloween greetings on the windows, you know, in Harry Potter logo style.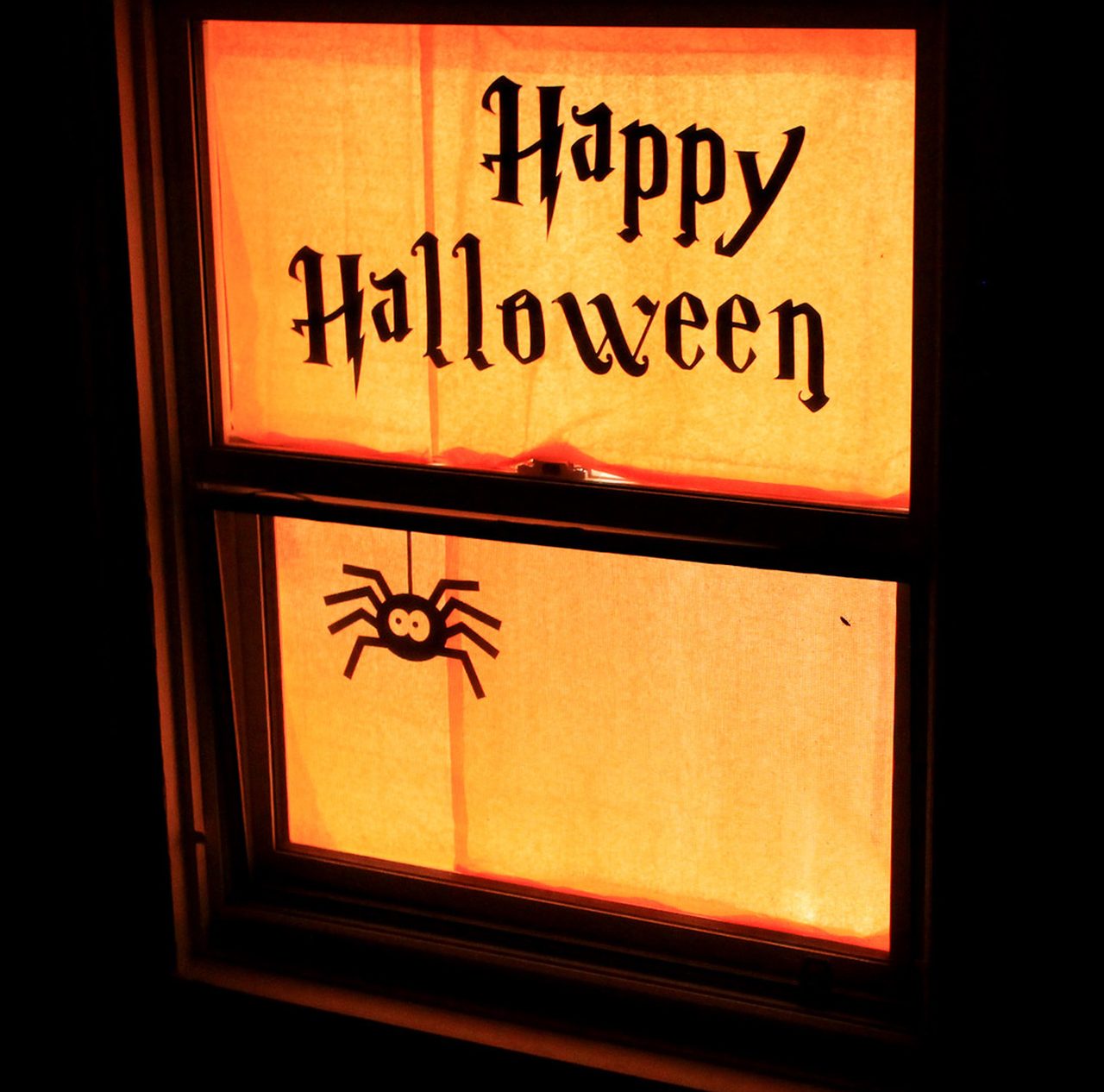 Birds of the Night silhouette also make for a pretty scary Halloween window decoration idea.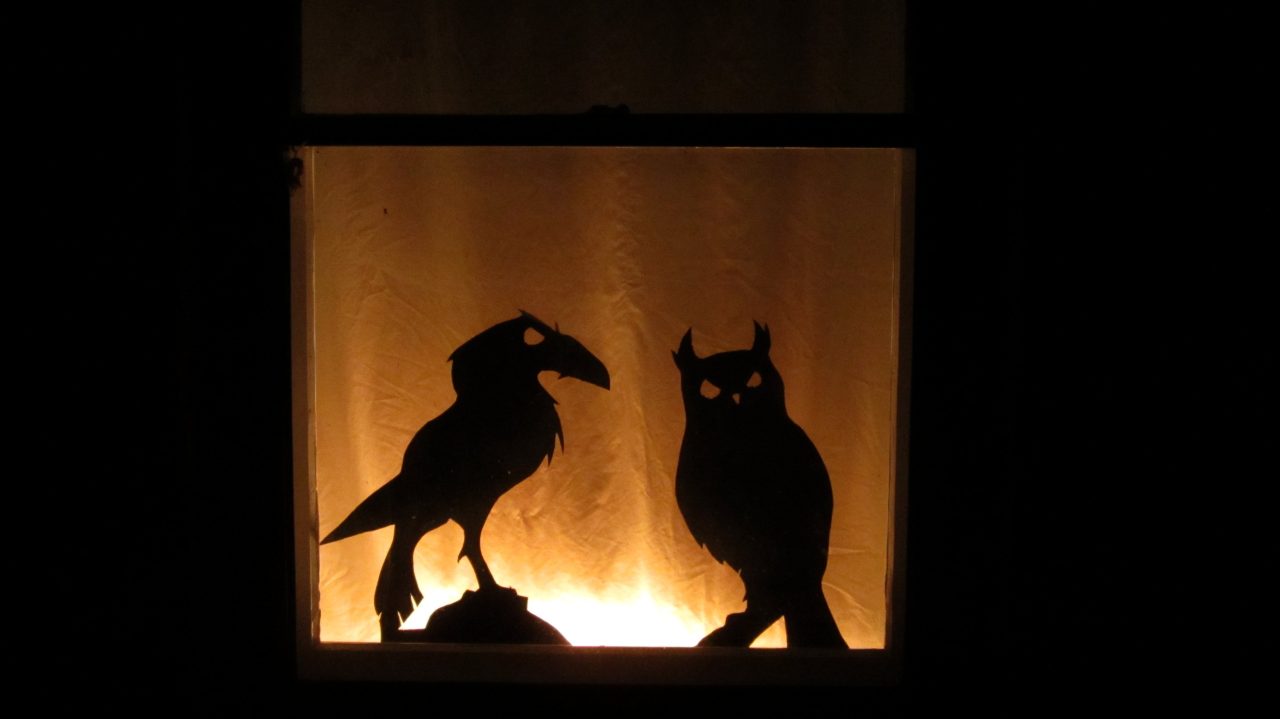 On second thought, birds aren't anywhere as scary as the monster on the prowl decal.