While looking for the most intelligent water management solution, Europe-based company Hamwells created the world's first e-Shower that saves big and delivers big. Reimagining wellness into something sustainable, the e-shower is designed to conserve nature's most precious resource.
The modular system that easily fits on available hot and cold-water inlets can also be installed on floor or wall. Caring for every drop while letting you enjoy shower, the e-Shower gives 15 l/m of water while using only 1.5 l/m, thus saving up to 90 percent of water.
Fitted with refresh cycles, the shower filter purifies and even uses a water drop seven times. Designed to conserve water and energy, it lets you enjoy high-pressure high-volume shower using while helping you save upto 80 percent on energy and 90 percent on water. According to the CEO Rob Chompff, a traditional 10-minute shower requires 100 liters of warm, clean water, but that is not the case with e-Shower.
The single witch smart shower effortlessly changes between classic showers to refresh cycle, while the 15-minute rain shower offers a massaging waterfall with some soft steam creating a relaxing environment. Not to forget the glass doubles as a music speaker, hence you can relax your senses while enjoying your favorite track.
Keeping you connected with nature, the Hamwells home report will summarize water and energy used by your shower per month. The shower can be controlled remotely through smartphone or tablet to keep a track of how much water you have used or saved to protect the environment.
With a sustainable living idea,  the environmentally responsive company is in real sense taking a step forward in creating a better future for coming generation.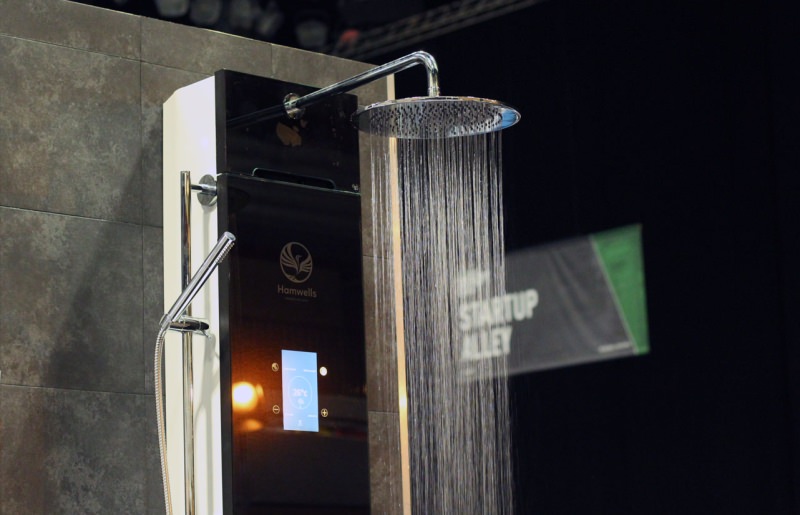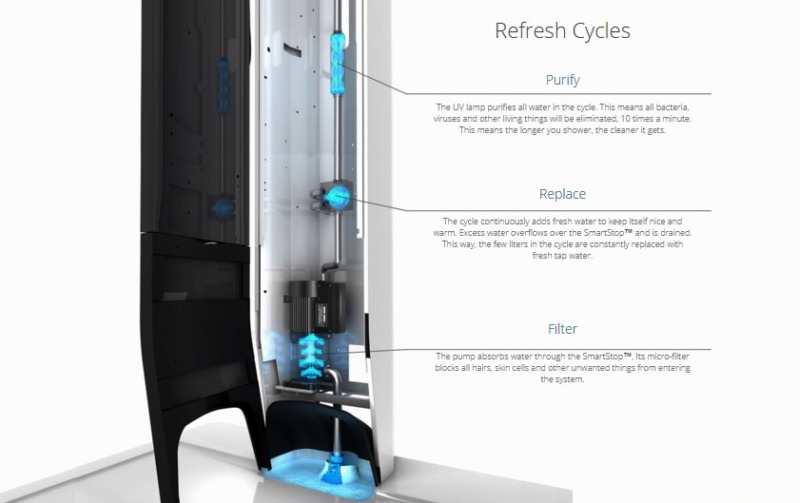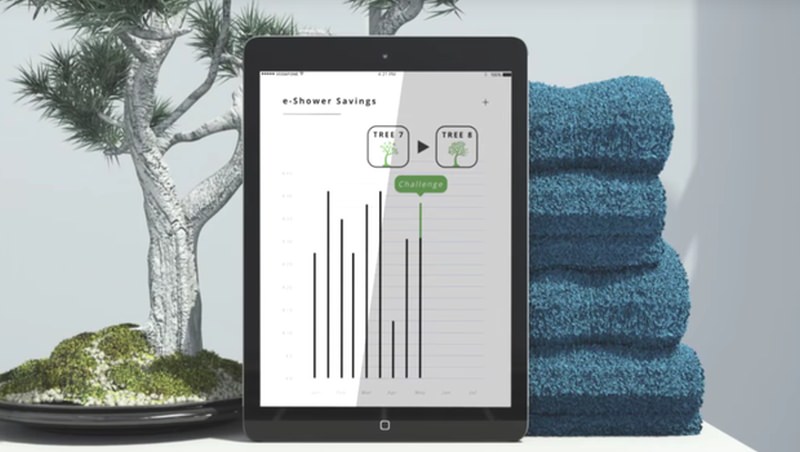 Via: Inhabitat