The German sanitary fittings manufacturer Hansgrohe showcased a large number of innovations for bathroom and kitchen at ISH trade fair held last month. To offer ultra-modern shower experience, the company unveiled its new Rainfinity range, which comprises shower pipes, fixed overhead showers, and hand showers. For the discerning wellness that the Rainfinity range promises, it won the iF DESIGN AWARDS 2019.
iF jury praised Hansgrohe's craftsmanship and design saying,
Rainfinity combines excellent workmanship with consistent proportions and a skilful mix of materials. An outstanding alternative to the chrome look of conventional fittings.
Equipped with PowderRain technology, the micro-fine and ultra-quiet jet type of the RainFinity shower range lends a special quality to showering experience. Its curved jet discs can deliver water in different intensities depending on the position of the orifices. You can even switch from one jet type to another with a simple touch of a finger.
The innovative wall mount of the RainFinity overhead shower doesn't need an arm like standard showers, while the angled shoulder shower envelopes one down from the torso in micro-droplets of water without unnecessarily wetting face and hair. On the other hand, the round hand shower boasts an aesthetically pleasing design.
Also Read: Dornbracht's Aquamoon Shower with Lighting and Waterfall Effects
In addition to refreshing the body, the Rainfinity creates a visual accent in the bathroom owing to its options of modern and colorful finishes. This new combo of technology and design in the bathroom will be available from July 2019.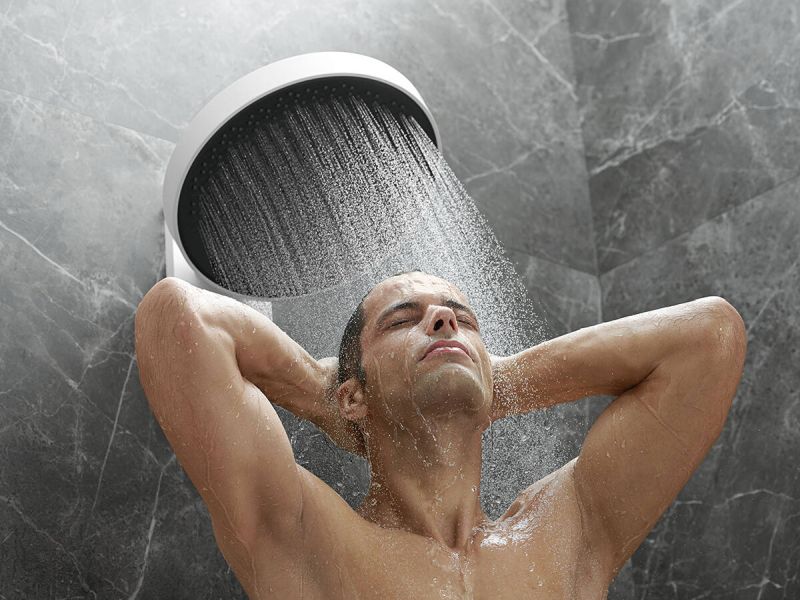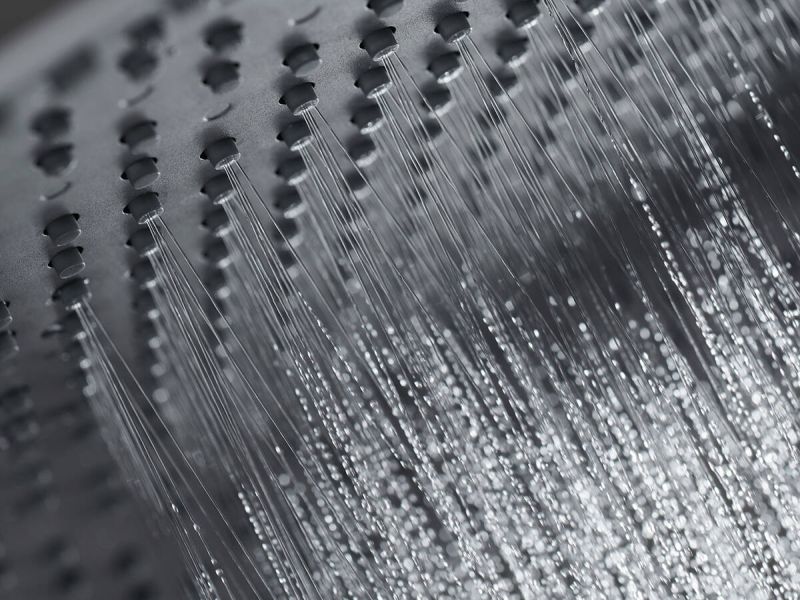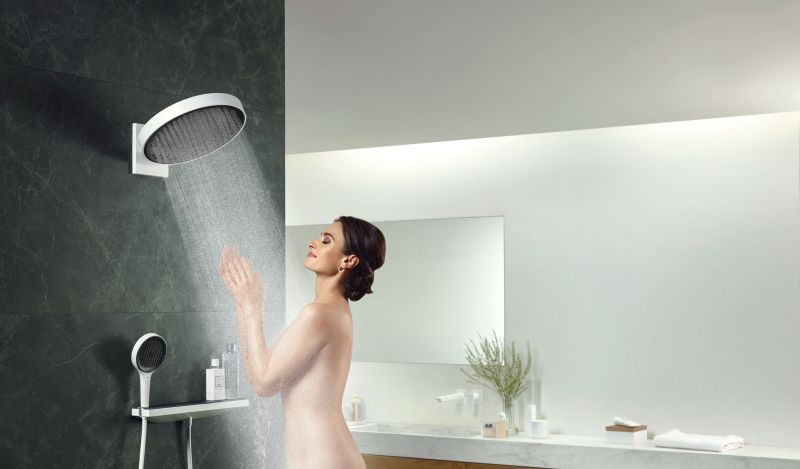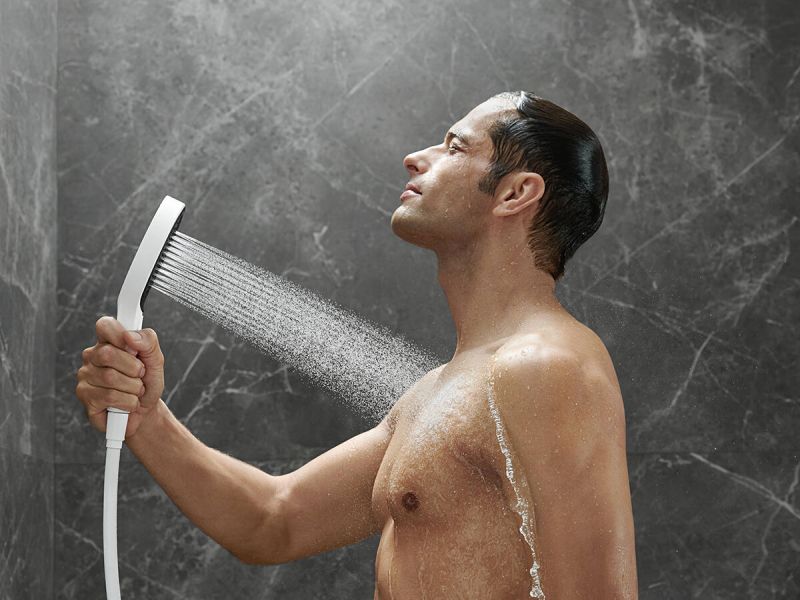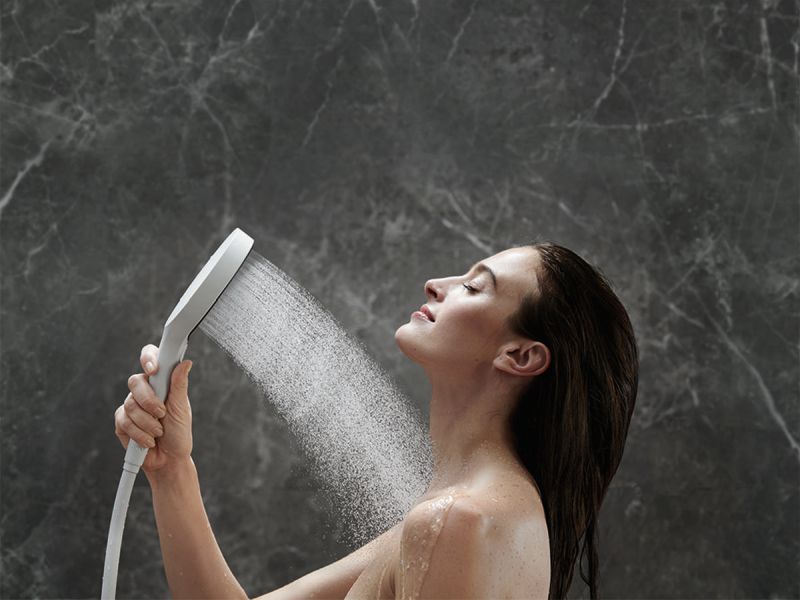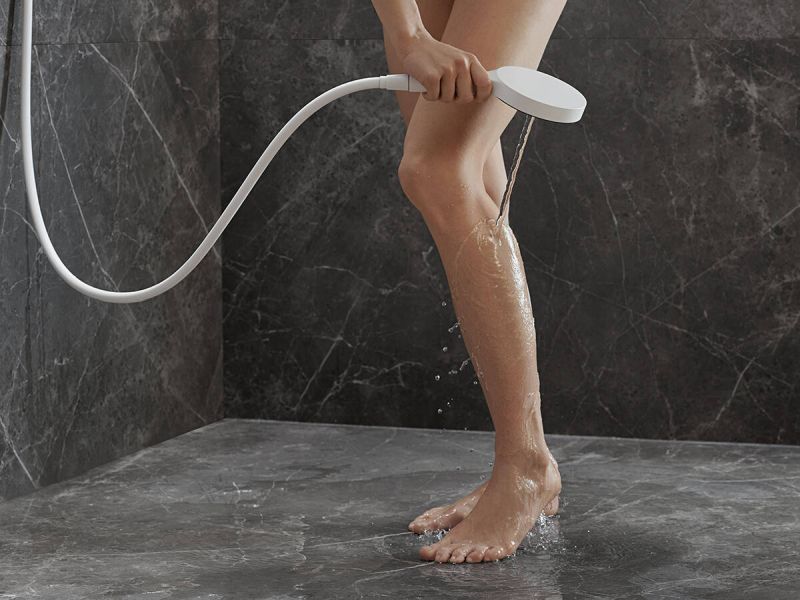 Via: Hansgrohe