Austrian designer Michael Neumayr has designed Aquamoon shower for the German bathroom brand Dornbracht, which was first showcased at the Salone del Mobile 2018. It is a circular shower system with four flow modes, which in combination with integrated lights offer a multi-sensory showering experience.
The showerhead and lights are studded on a dome-like structure attached to the ceiling to create different water effects. There are different flow modes to choose from, including the Queen's Collar mode for the waterfall effect, the Tempest for a thundery rain shower in bathroom and the Aqua Circle for a regulated volume of water.
The waterfall effect of Queen's Collar massages head, shoulders and spine, while the Aqua Circle mode is ideal for washing skin and hair.
Also Read: Bathe Under the Summer Sun with Garden Shower by Tarantik & Egger
The Aquamoon shower creates a natural interplay of water and lighting to refresh both physically and psychologically. In terms of lavishness and health benefits, it is a kind of shower you'd want to have in your home.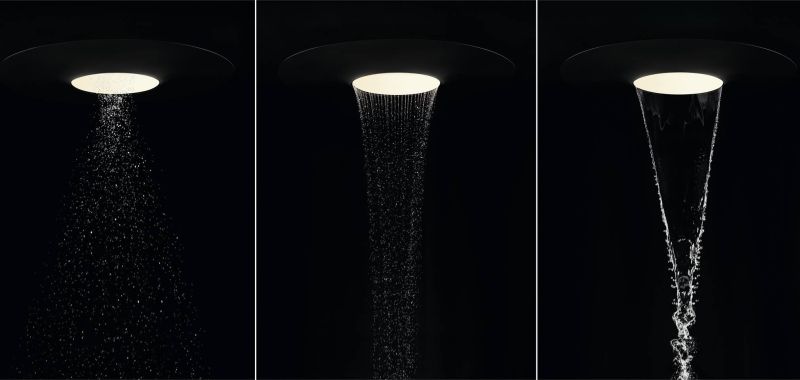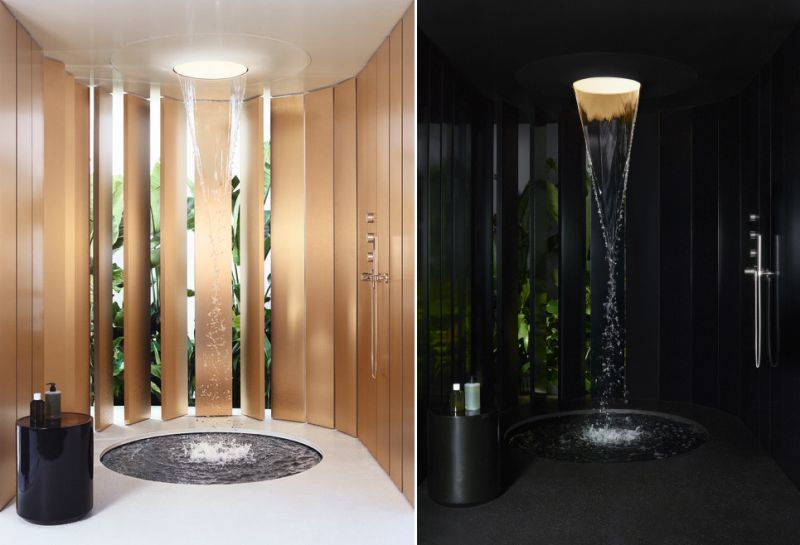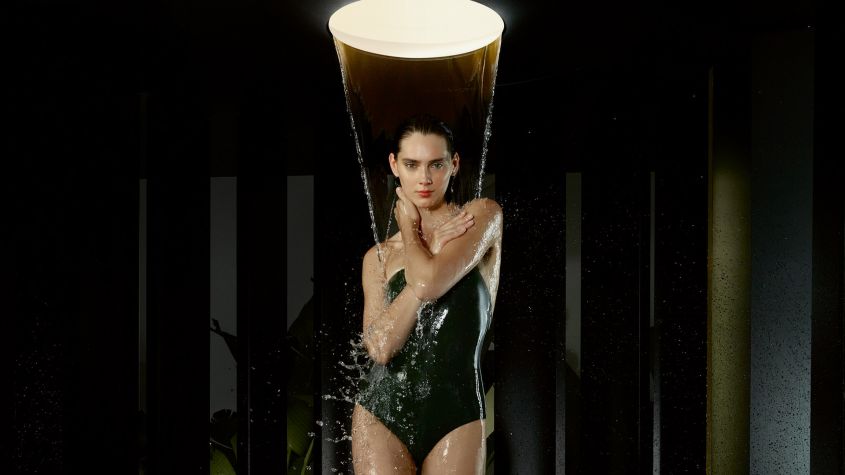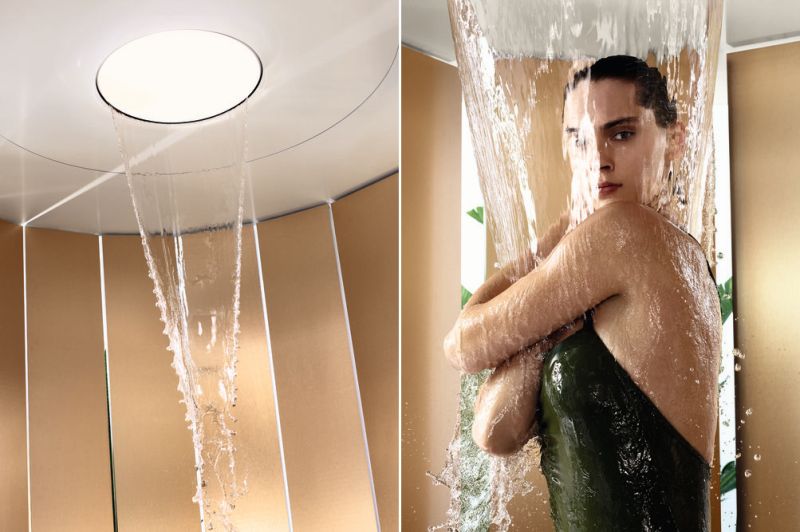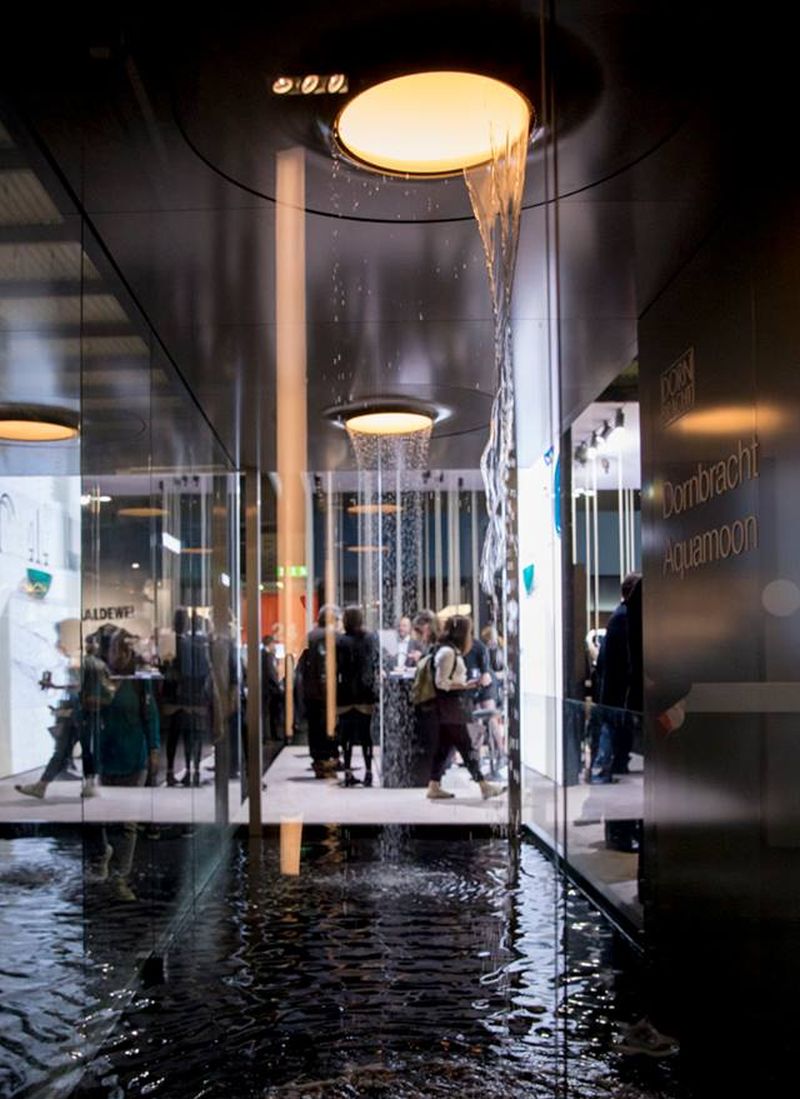 Via: Archiproducts