US-based Harman Kardon, best known for high-quality audio equipment and devices, has announced its latest speaker system. Named Radiance 2400, it is a wireless home audio system comprising two ultra-slim floor-standing speakers, a subwoofer and a digital hub that collectively produce a rich, detailed soundscape.
Radiance 2400 features Harman's patented Constant Beamwidth Technology that unites 24 precisely calibrated 1.25-inch transducers to deliver the same sound coverage from corner to corner in a room. The Radiance sound system is further complemented by the stylish design of the wireless floor-standing speakers.
These slender columns are 1.8m in height while measure only 51mm wide and 58mm deep. The floor-standing speakers are also equipped with Harman Kardon's Digital Loop Amplifier technology which corrects the natural errors and distortion anomalies that occur in digital amplification.
Furthermore, the 10-inch, 200W subwoofer ensures good bass performance. The digital hub connects to a TV and other AV devices, while Wi-Fi allows easy access to music streaming services through Chromecast built-in or Apple AirPlay.
Also Read: Portable, Rugged and Waterproof DemerBox Speakers are Tailored for the Outdoors
Users can control it effortlessly through the multifunctional LCD touchscreen or the included Bluetooth wireless remote[AJ1] control. Harman Kardon describes the Radiance 2400 as a perfect blend of sleek, minimalist design and premium materials, plus acoustic superiority.
It will be available through selected dealers now for €3,999 (about $4,750). Owing to its interesting features and design, Radiance 2400 was named the winner of the CES 2021 Innovation Award.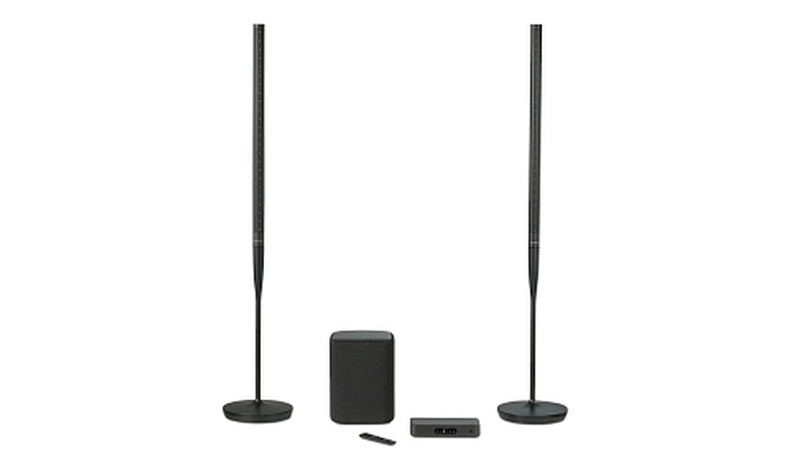 Via: Harman