Yellowstone club members Todd and Melissa Thomson are passionate about skiing and snowboarding which is certainly visible through their cabin-cum-house in Montana. Dubbed as Headwaters Camp, the cozy cabin spans over 22-acres among forests amid two winding streams, flowing through four ponds, waterfalls, and wetlands.
Despite its serene natural surroundings, the family can gaze famous ski areas on the Pioneer Mountain, and it is the first home in southwest Montana that received the LEED Platinum certification from the US Green Building Council. Thomson family uses it as their summer retreat, which features a deck that looks like floating over the pond and works also as a geothermal heating system for the home. It heats the residence while mirroring the clear sky and surrounding trees for a tranquil and relaxing atmosphere.
Headwaters Camp is collaboratively built by Big Sky-based Highline Partners, Dan Joseph Architects of Bozeman, and green building consultants Kath Williams + Associates. With its energy efficient design, the house manages every need of the family and leaves a smaller impact on the surrounding environment.
Four natural ponds are signature attractions of the house and the overall rustic structure gives it a vintage look. There is an open kitchen, living area and a small dining corner aside a pool table for entertainment purposes. It also features an energy-efficient fireplace with airtight glass doors and a fully-insulated chimney. The living area is furnished with ceiling beams made from dead trees found in Montana's Bitterroot Valley. In the kitchen, a recycled cabinet from Gallatin Gateway adds a simple dash of color.
Thomson said,
The vision in creating Headwaters Camp was to create a family camp that feels and looks like it has existed for 100 years.
Flagstones and reclaimed fir flooring in the house match with high-vaulted ceiling and barn wood walls. The master bedroom has a comfortable double bed that sits over tree trunk legs and has built-in drawers for extra storage. Reclaimed material is widely utilized in the house; old railroad spikes work as coat racks and faded green hutch as antique kitchen cabinetry.
For using least new materials in the log home, the sink in the master bathroom is made from a large and reclaimed wooden bowl. It also includes a shower, with river rock drain, toilet, and a large boulder. A greywater recycling system is integrated for reusing the water of bathroom sinks and shower for drip irrigation and toilet flushing.
The stunning handmade antler staircase makes way for the loft area that's made for their two older boys and the younger daughter. For energy needs, a 3KV passive solar system is connected to the internal electrical grid.
Every living area of Headwaters Camp has big triple-paned windows for viewing or letting in the sweet sound of flowing streams. When outside, green landscape with horse paths leading to Cedar Mountain offer a great place for enjoying in the wilderness. The rustic interior decoration and untouched mesmerizing location of this amazing house are well thought by the couple to inspire their kids for being a true environmentalist.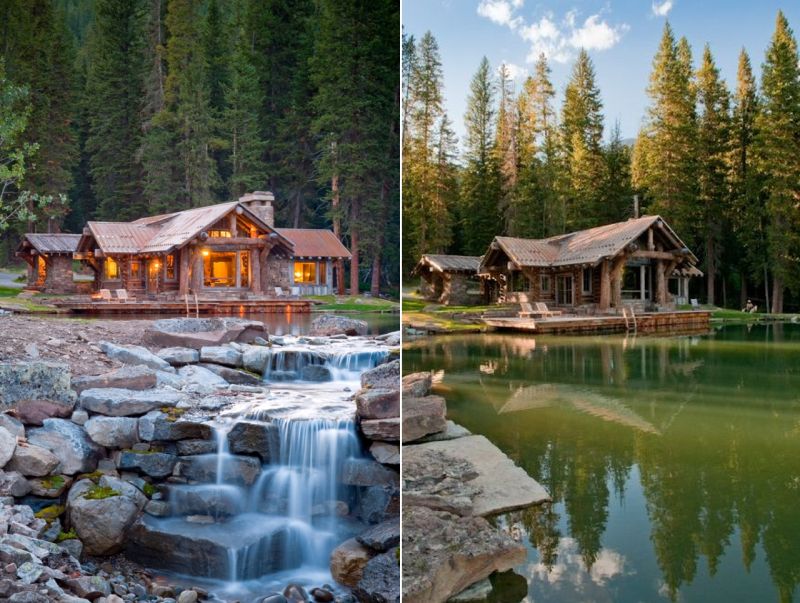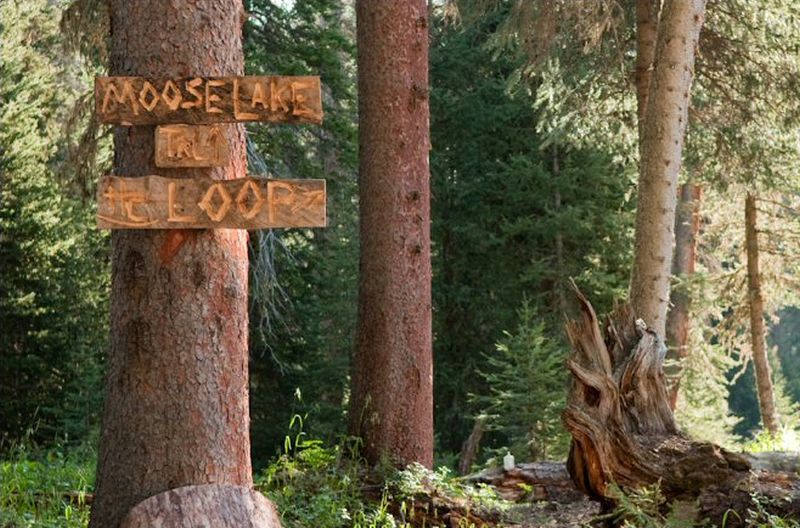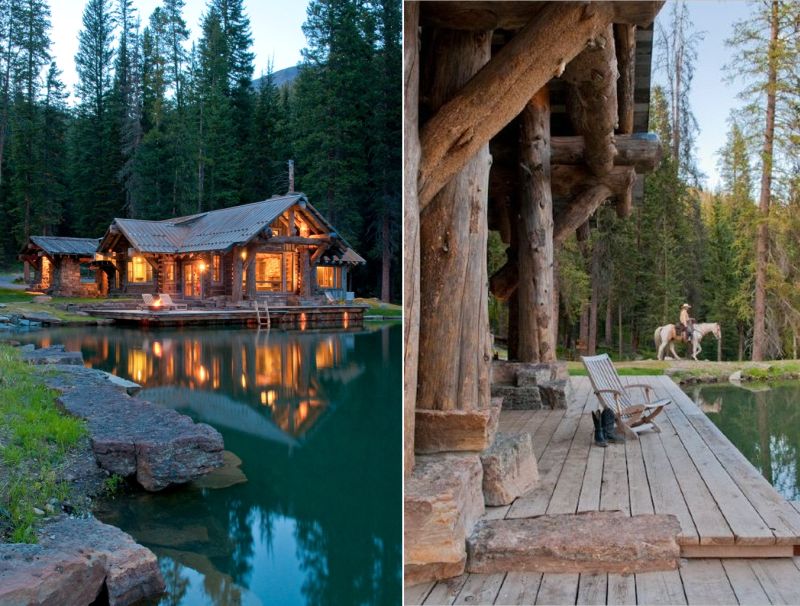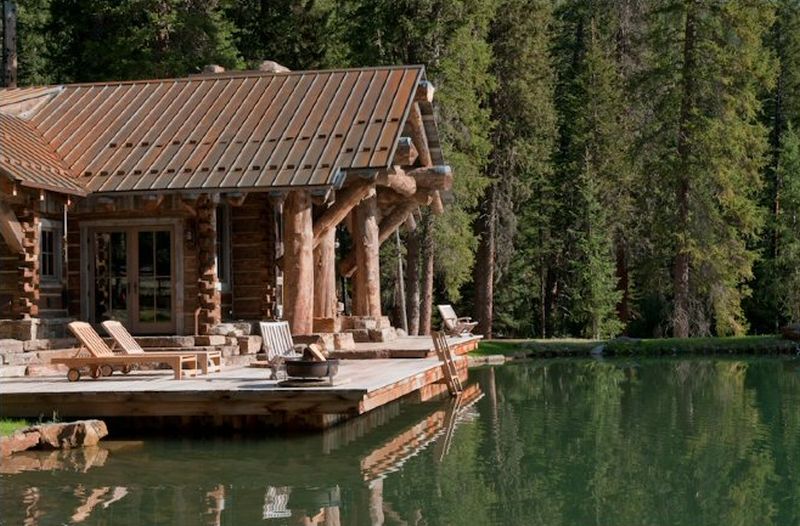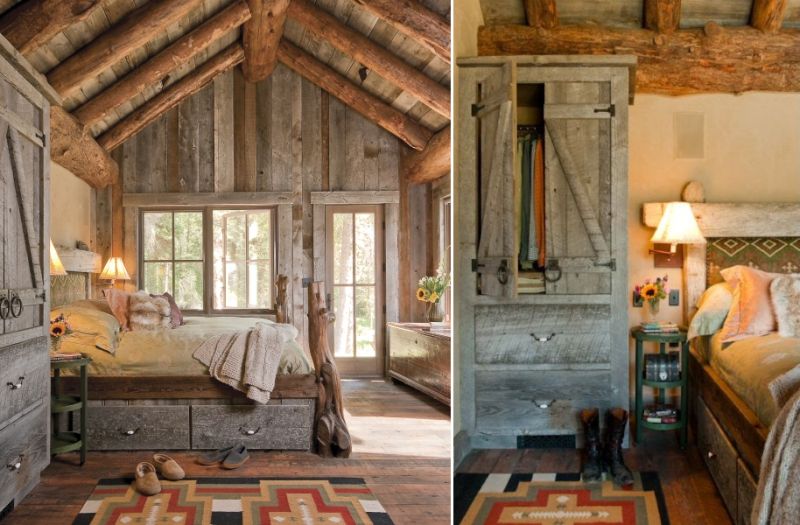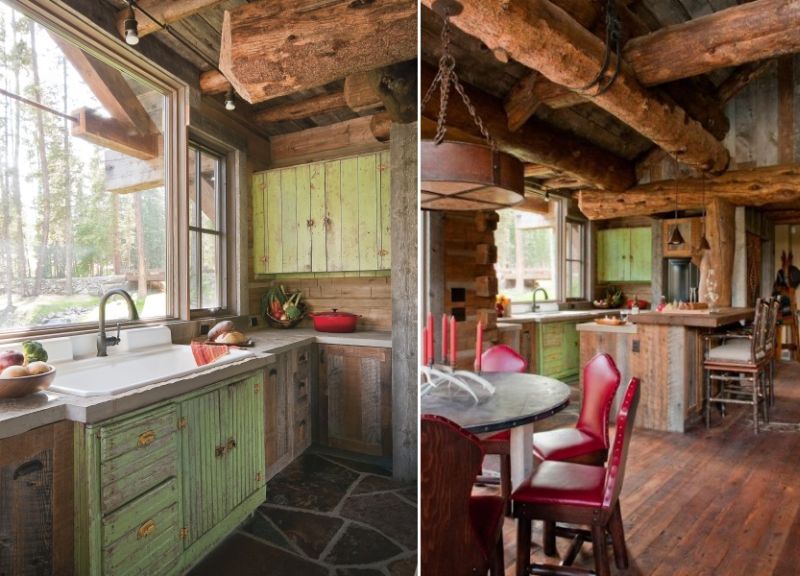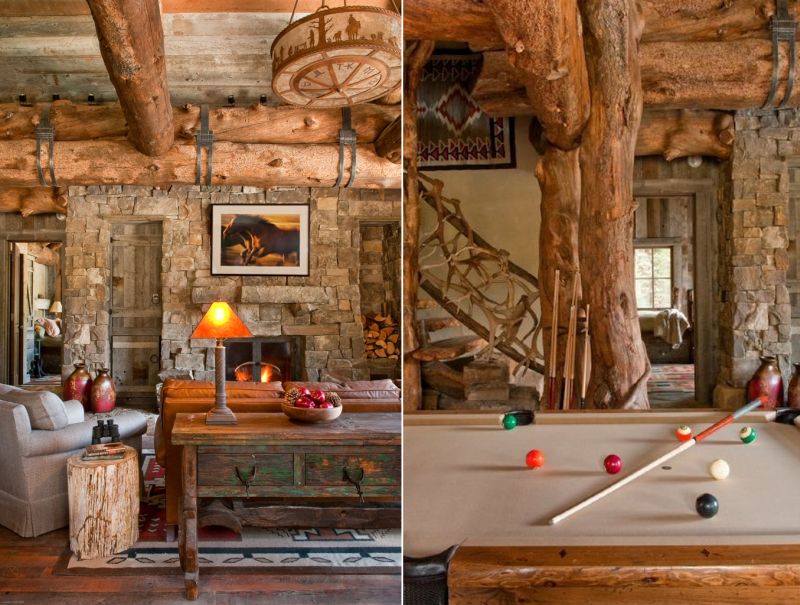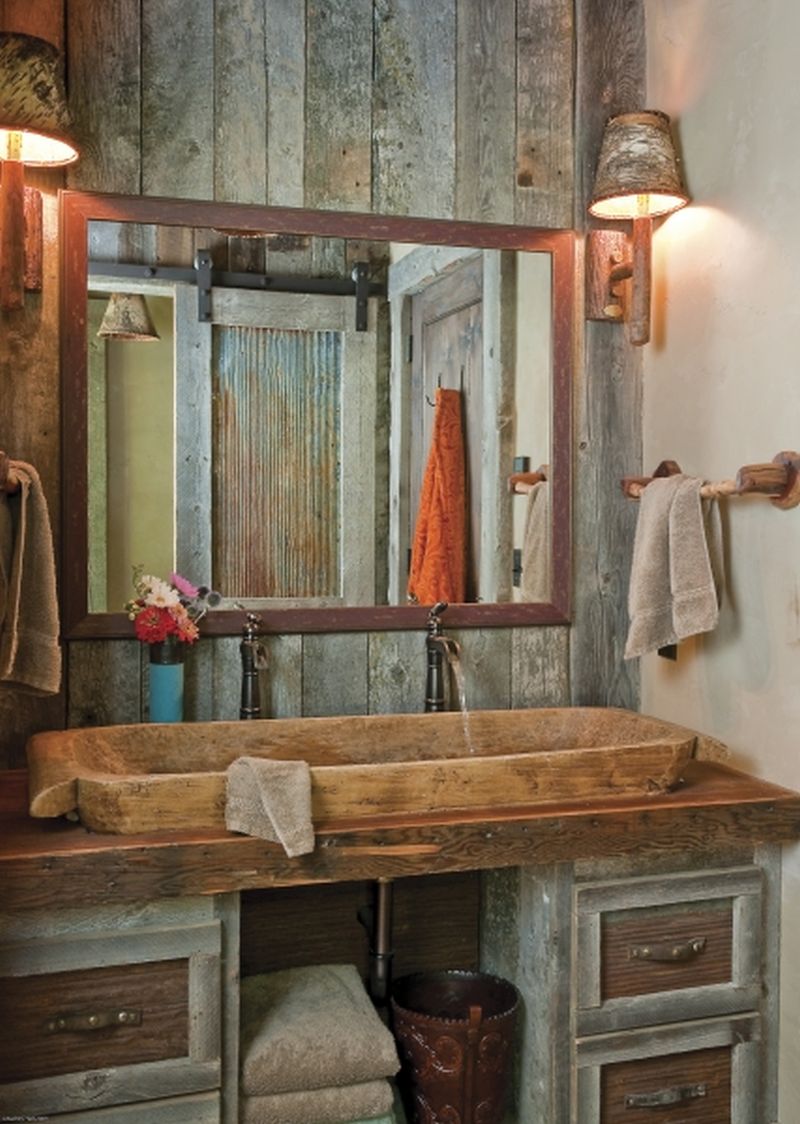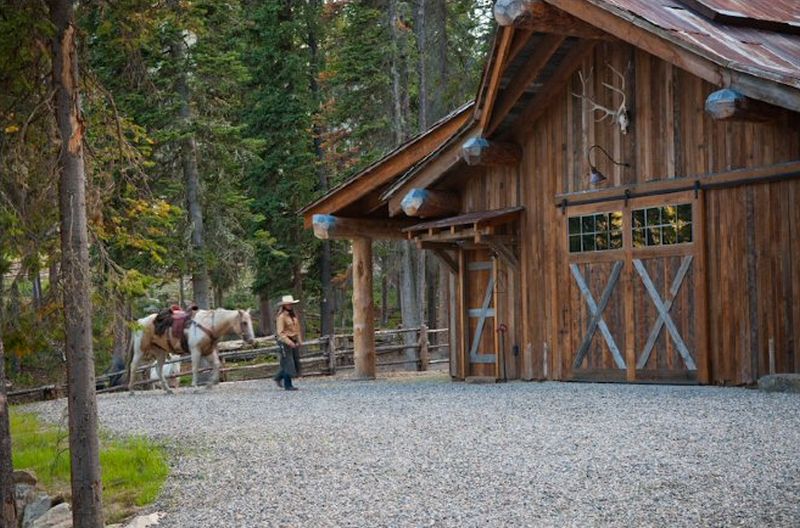 Source: BigSkyJournal