Texas-based company CargoHome specializes in making elegant, sturdy, and efficient tiny shipping container homes that can be moved to different locations.
Helm is their latest offering, which is made by stacking two shipping containers one over the other. It is a two-story tiny house with two bedrooms to accommodate up to six persons at a time. There's also a walk-out terrace surrounded by a custom cable railing and is equipped with LED lights.
The interiors of the tiny shipping container home are paneled in pine shiplap and contrasted with barnwood beams on the ceiling. On the other hand, the exterior is clad in cedar siding, with some blanks to provide glimpses of the shipping container behind. Spray foam insulation is used throughout the interior of the shipping container home.
On the first floor of the Helm, there's a small bedroom along with a bathroom, fully equipped kitchen, dining and living area. The kitchen features granite or quartz countertops along with ample cabinets for storage and appliances to cook delicious food. The living area has a full-sized sofa and coffee table along with additional dining space.
Upstairs is the master suite with a full-sized bathroom featuring a shower and glass doors that open onto the rooftop deck.
Currently, CargoHome is offering three models, including the Helm tiny shipping container home for purchase. If you wish to experience it before owning one, rent the Helm at Waco in Texas for $174/night through Airbnb.
Also Read: 30+ Shipping Container Homes that Promote Green Living
The concept of transforming shipping containers into tiny portable homes is great, perhaps it's become a fad lately. Aside from being low-cost, they are durable, weather-resistant and eco-friendly. According to the National Association of Realtors, basic container homes can be built for under $20k if you're building one yourself, which is much lower than the median sale price for an urban home.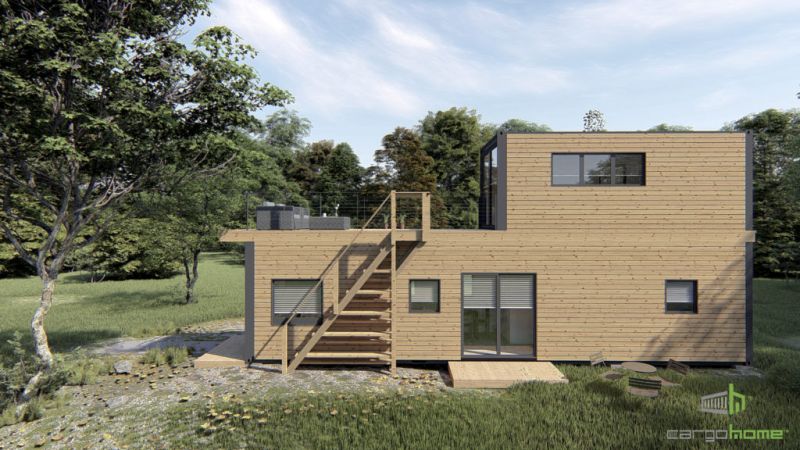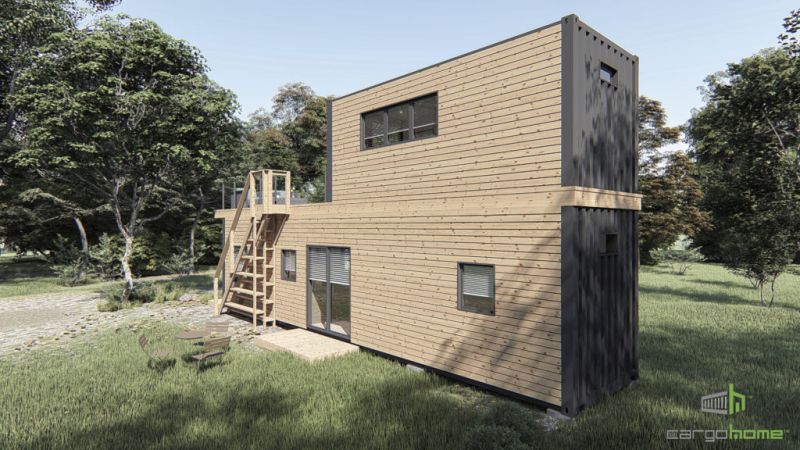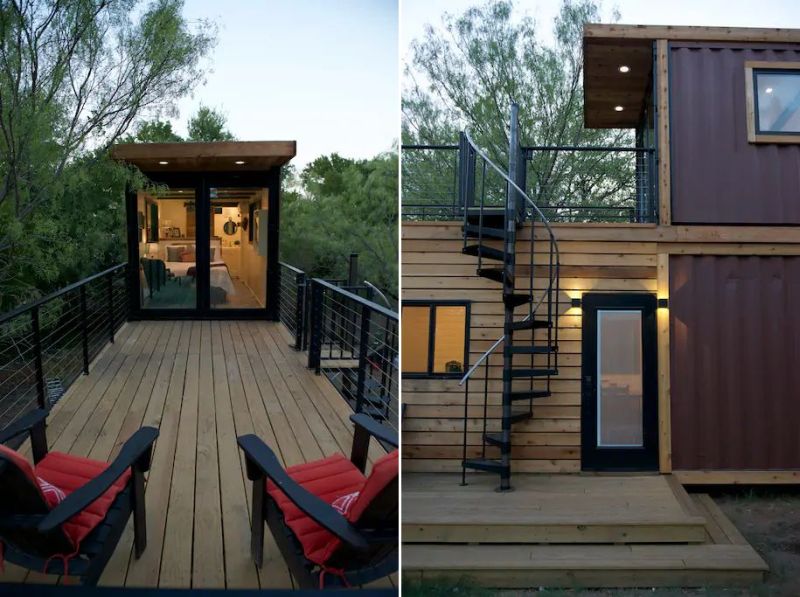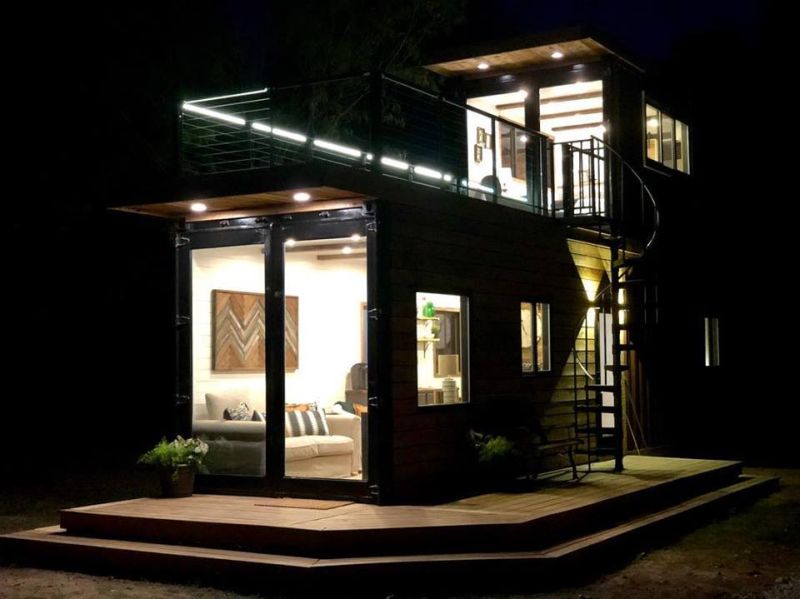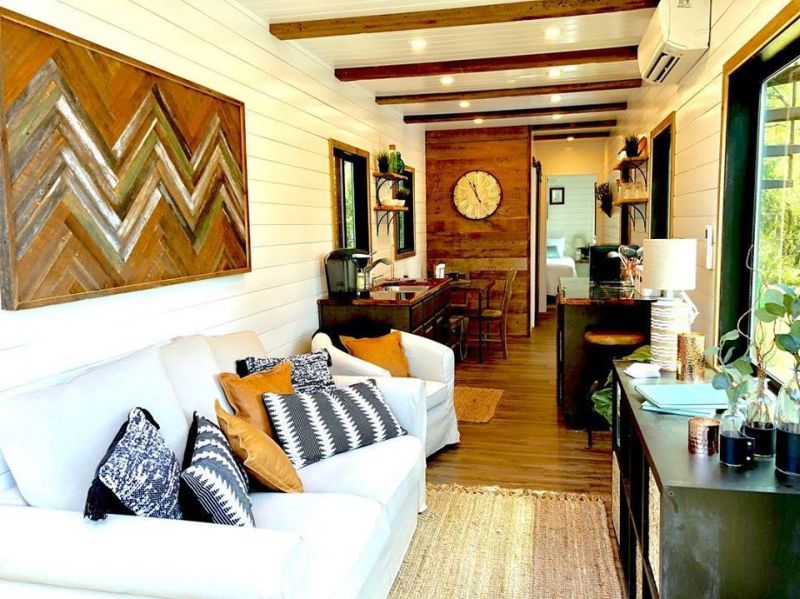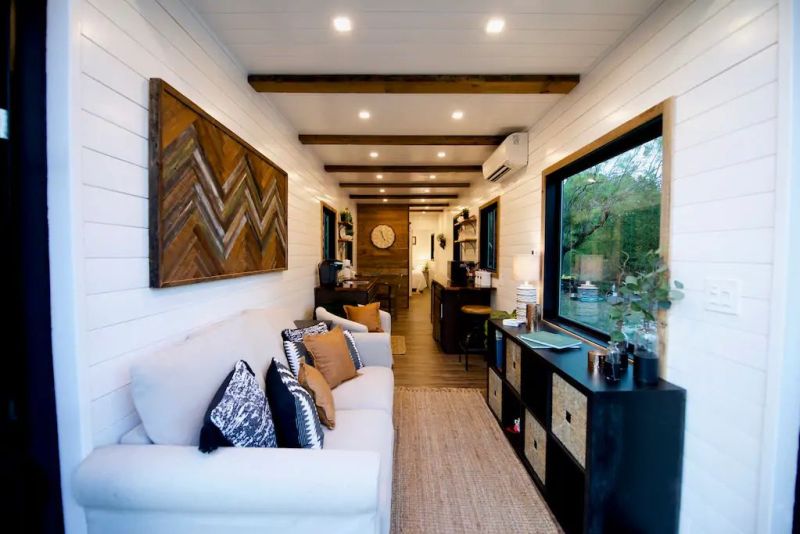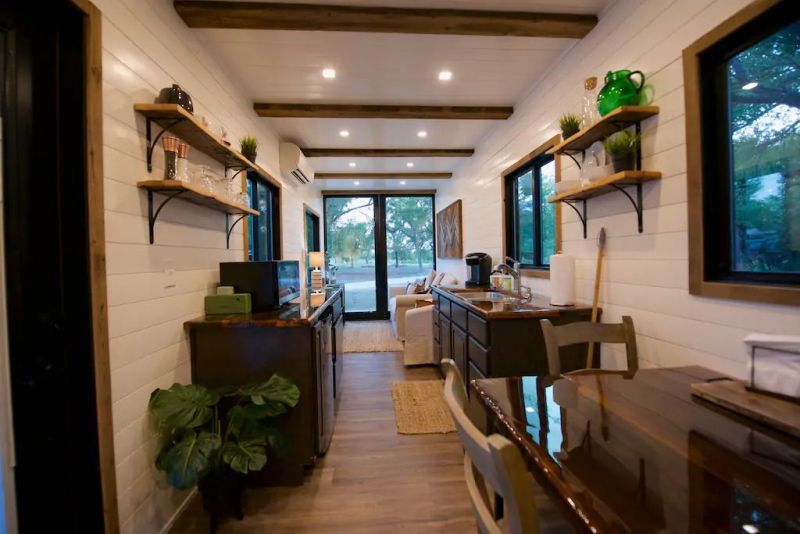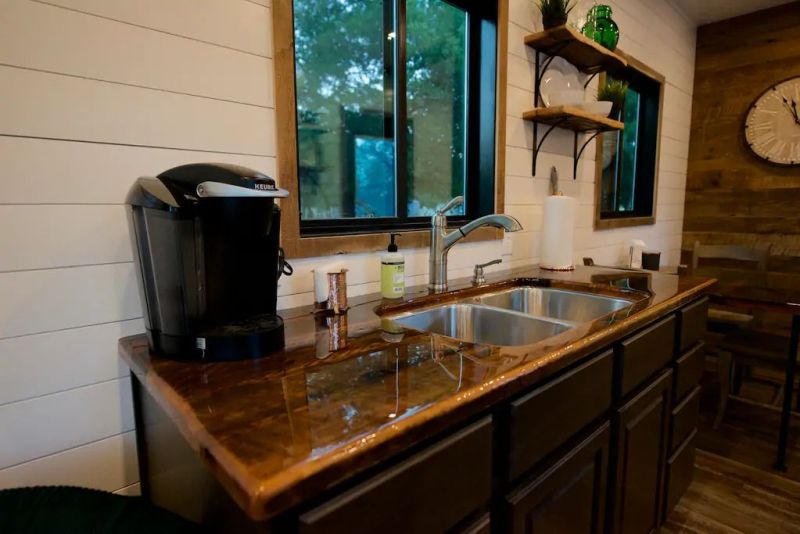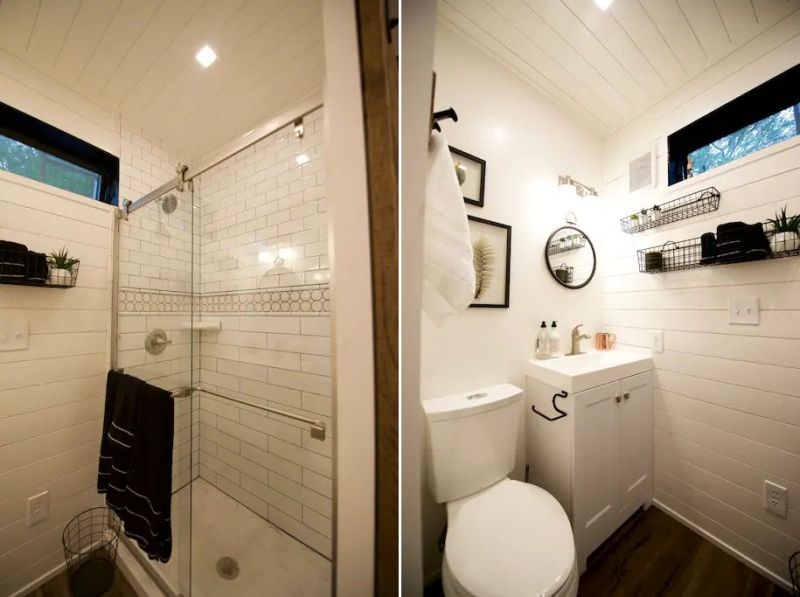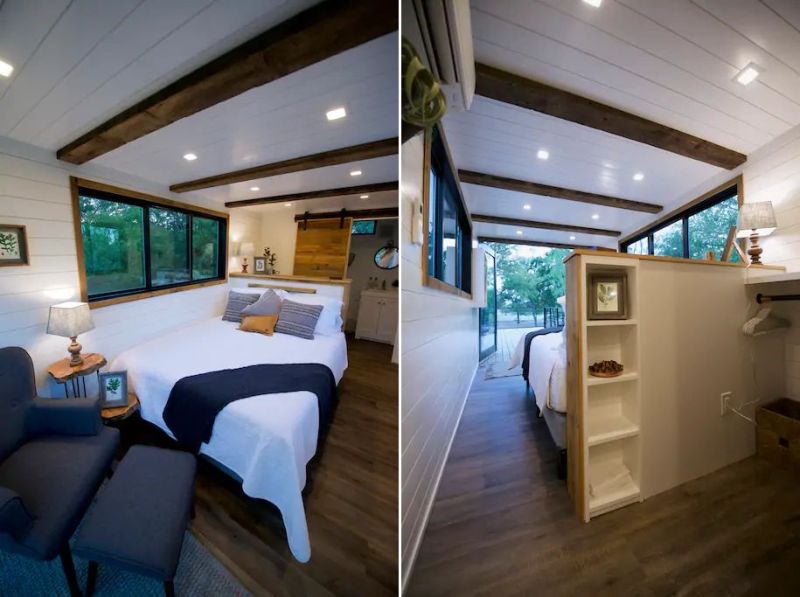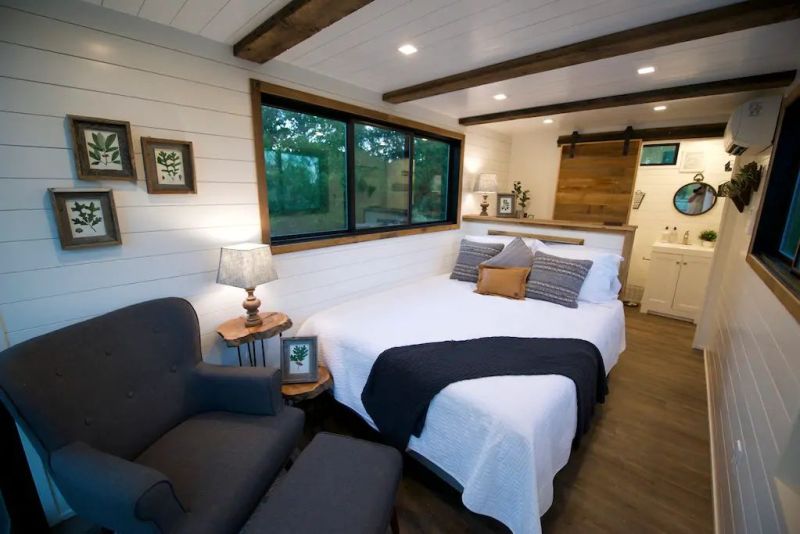 Via: TheSpaces