French company Hermès, well known for manufacturing luxury goods, has just released a dog bowl that will suit a pet's need as well as modern interior settings. Made in oak wood and steel, the dog bowl's shape mimics the iconic Chaine d'Ancre motif and is built utilizing the traditional barrel-making techniques.
Each bowl has two wooden halves linked by central magnets, allowing users to serve food and water in one unit. The wooden frame is designed to house two metal bowls that can be removed for cleaning.
Also Read: LAY LO Launches Limited Edition Dog Beds Made From Upcycled Fabric
Per the website, this dog bowl is a combination of marine inspiration and craftsmanship reminiscent of the equestrian world. Hermès dog bowl measures 10.8-inch long, 6.9-inch wide and 3.3-inch high. It is perfect to serve your four-legged pal with yummy treats or water.
You can buy it for $1,125 from the official website.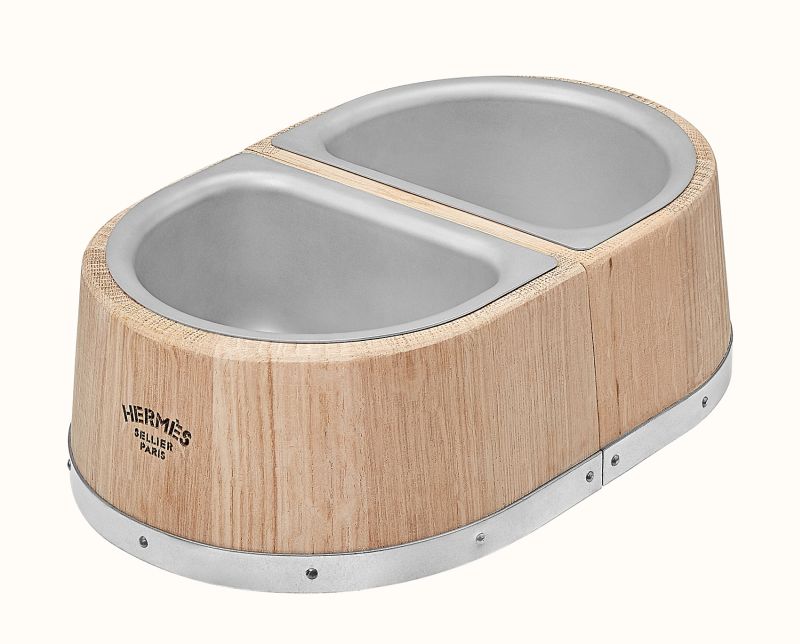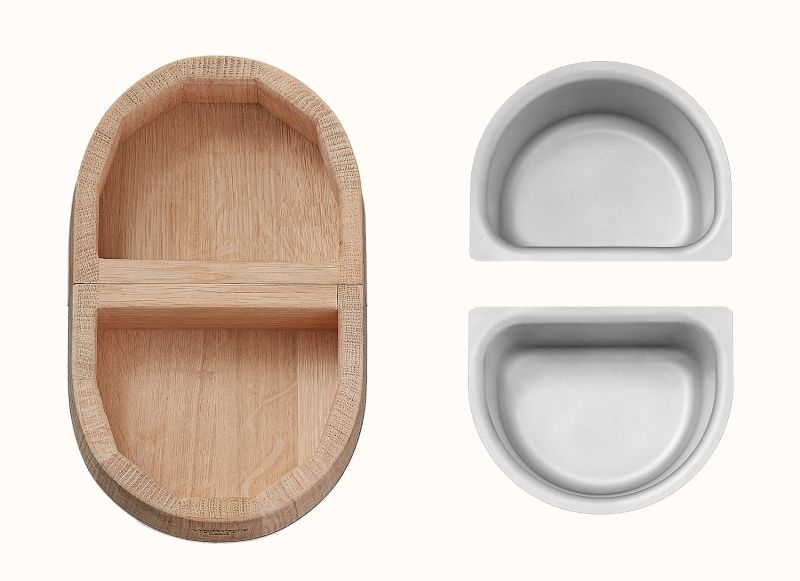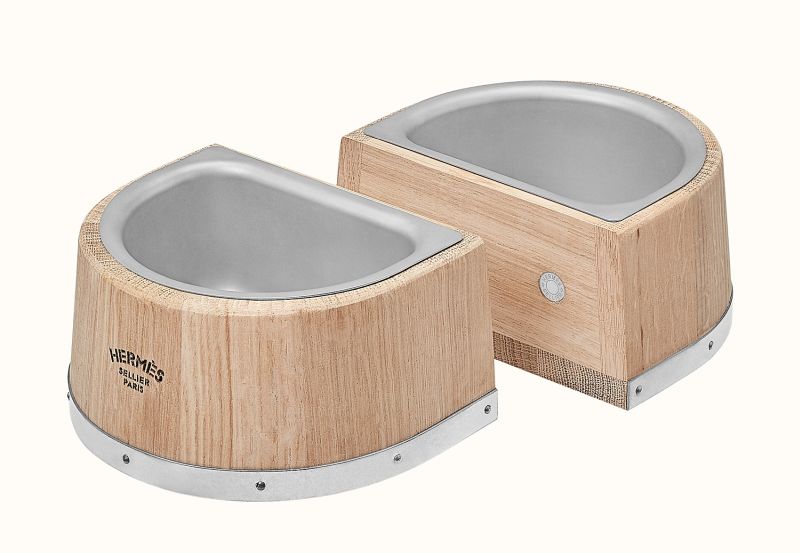 Via: RobbReport