A man cave is incomplete if it doesn't have something which puts you right inside the gaming action. Yes, people love to experience countless hours of gaming in seclusion, and that's exactly what Dell and Hilton want you to do on your vacation to Panama. The computer technology beast and hospitality giant have collaborated to create the Alienware Room for gaming addicts who just want gaming action no matter where they are.
As you would imagine, this hotel room in Panama is everything a gamer would dream of. Room 2425 inside the Hilton hotel in Panama is tailor-made for an exhilarating gaming experience with all the elements fine-tuned for a gamer's liking.
There is an Alienware Effects system which toggles the lighting of the room. This is done depending on the game genre being played or according to the user's personal preferences.
Pretty obviously, the room is a pure gaming den. It has an Alienware PC loaded with Intel Core i7-8700 processor, 32GB DDR4 RAM, Nvidia GeForce GTX 1080 Ti GPU and Windows 10 Pro operating system. Plus an Alienware 15 laptop having Intel Core i7-7700HQ Quad Core processor, 32GB DDR4 RAM, Nvidia GeForce GTX 1070 GU and Windows Pro OS.
Also Read: Andres Korngold of Hilton Panama Talks About Alienware Hotel Room
It comes as no surprise that this gaming room has the Curien Alienware 34-inch monitor for the gaming PC, Alienware Advanced mouse, Alienware Advanced mechanical keyboard and Alienware Pro with Palm Rest. And what's a gaming man cave without a high-end controller? So, the ecosystem is complete with two Xbox One Elite controllers.
Andres Korngold, Director of Business Development for Hilton Panama and Waldorf Astoria Panama, said;
Ensuring an innovative and differentiating service has been our commitment since our opening in Panama and this initiative shows how important it is for us to contribute to improving more and more the options of stay in Panama, directly impacting on the tourist offer offered by the country for locals and foreigners.
For next level gaming experience, there is a 65-inch 4K OLED TV paired with a 5.1 channel audio system and Oculus Rift. There's a gaming simulator chair built with carbon fiber, aluminum and NASA's Outlast technology (initially developed for protecting astronauts against extreme temperature fluctuations in space) that uses phase change materials to absorb and store heat. It is located right in the middle of the room for an immersive experience with the special effects, high-end audio and in-game impacts.
Apart from all the gaming goodness, the room, in fact, has two king beds along with other luxurious amenities to make the stay as comfortable as possible. The bathroom and shower section also has visible influences of the Alienware theme all around.
If you are already a big fan, Hilton Panama is opening the Alienware Room April 19 onward for $349 per night.
Juan Carlos Garcés, General Director of Intel in Colombia;
With this unique offer in the market, once again the Hilton Panama Hotel is consolidated as a hotel that focuses its tourism offer on providing unique and memorable experiences to its customers, guests and visitors.
Echale un vistazo al #Alienware Room ? ? en el Hotel @HiltonPanama ¡El primero de su tipo! ? pic.twitter.com/VPpw87sXya

— Alienware Latinoamérica (@AlienwareLatAm) April 17, 2018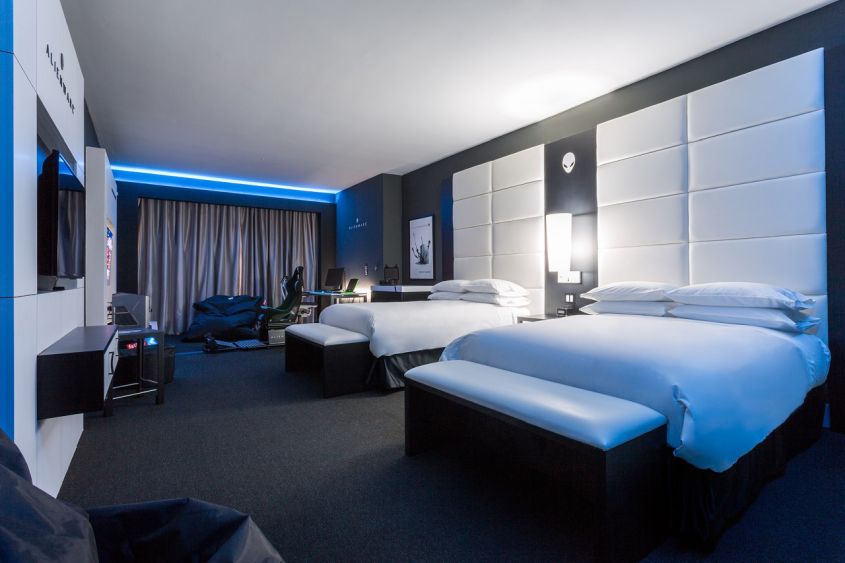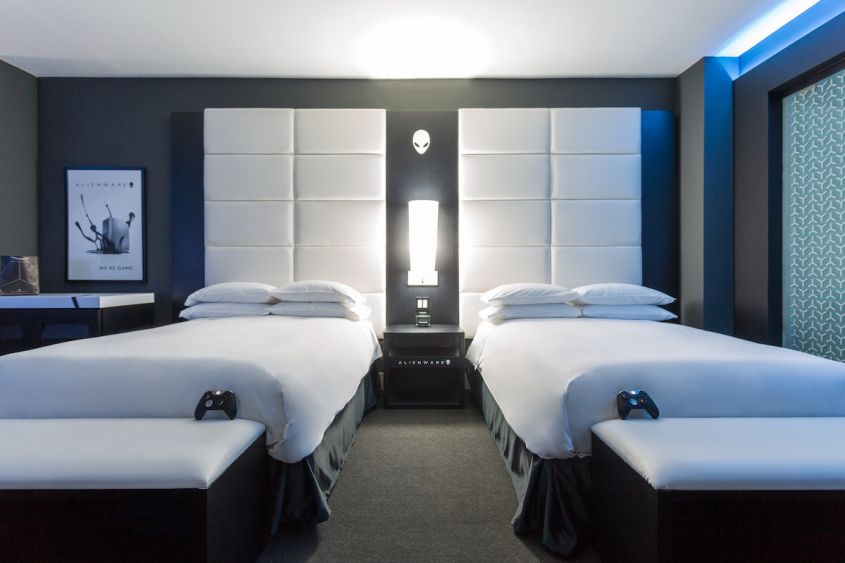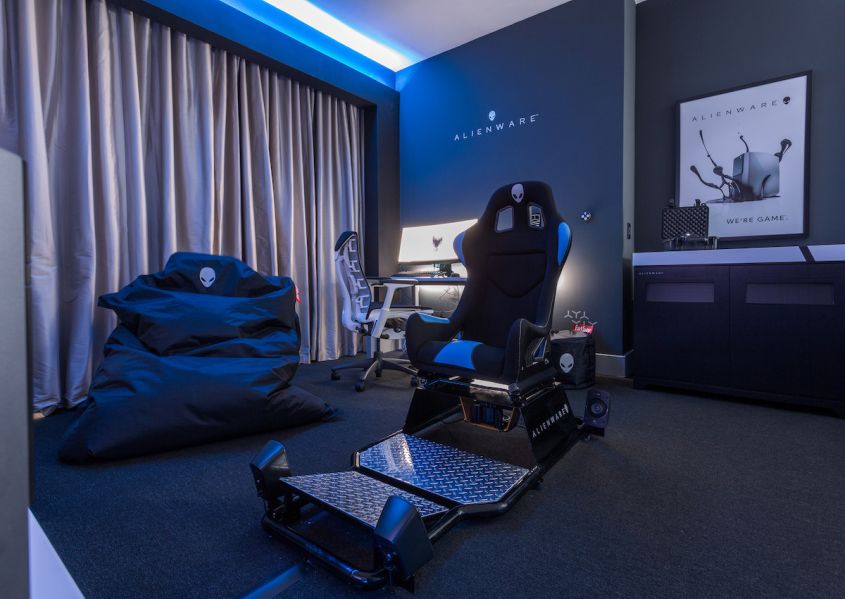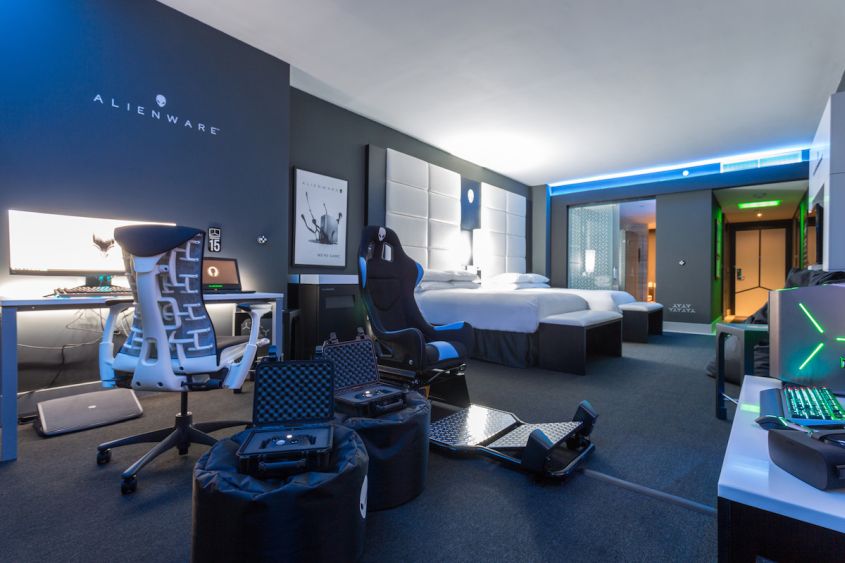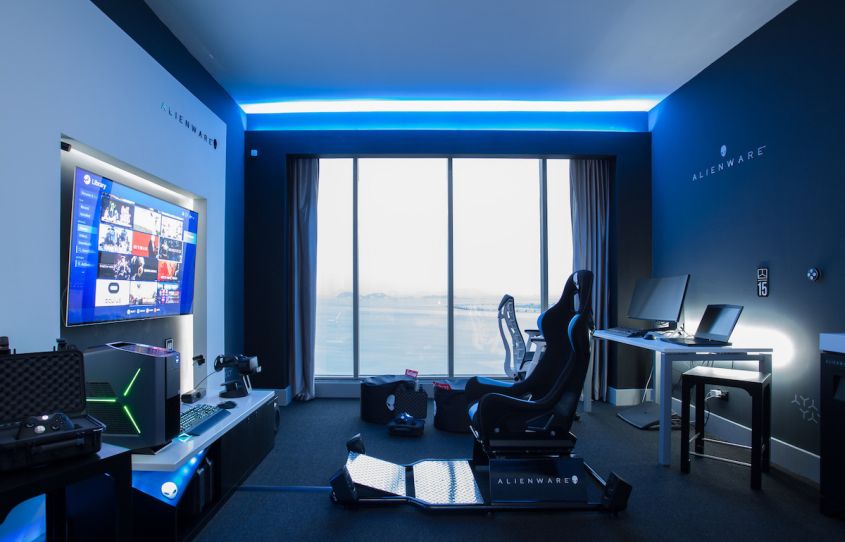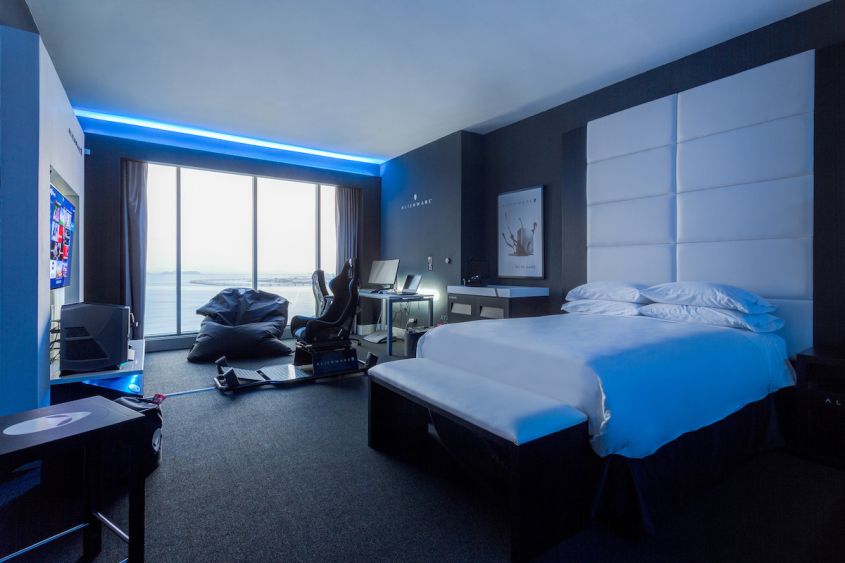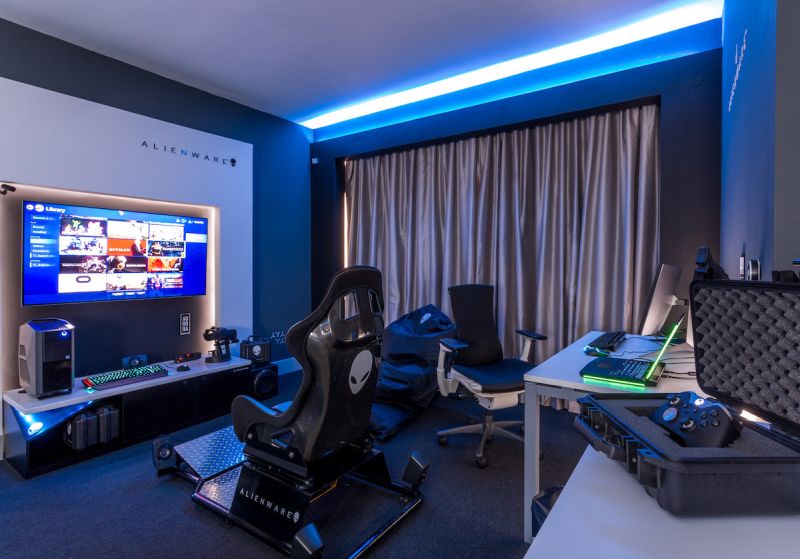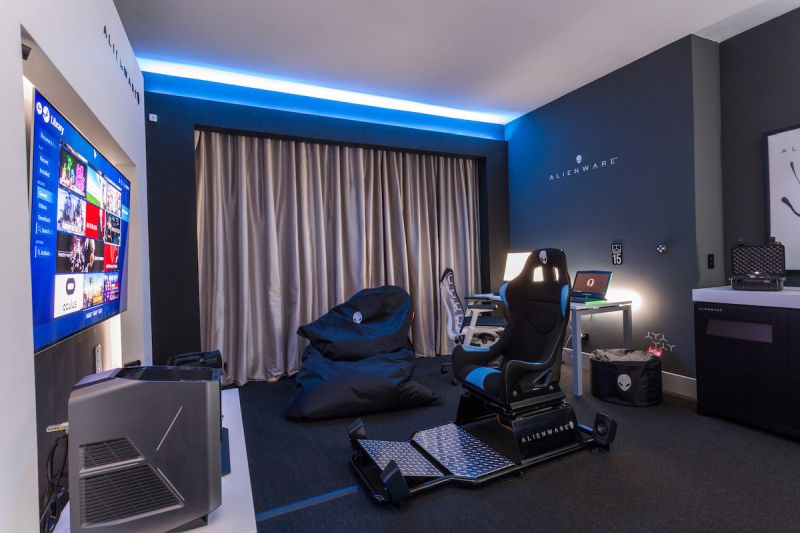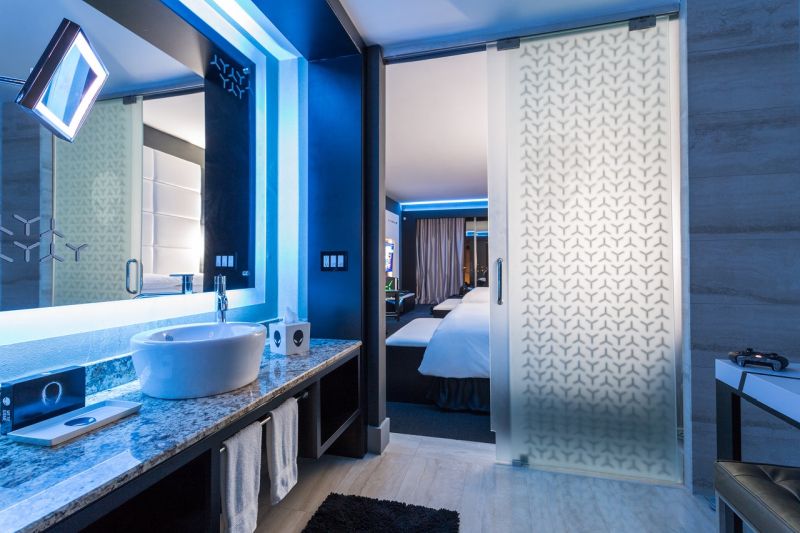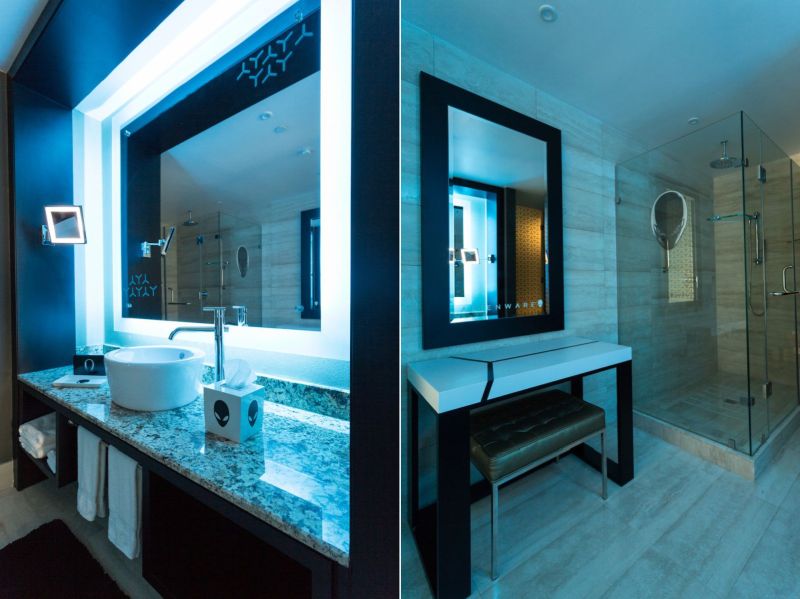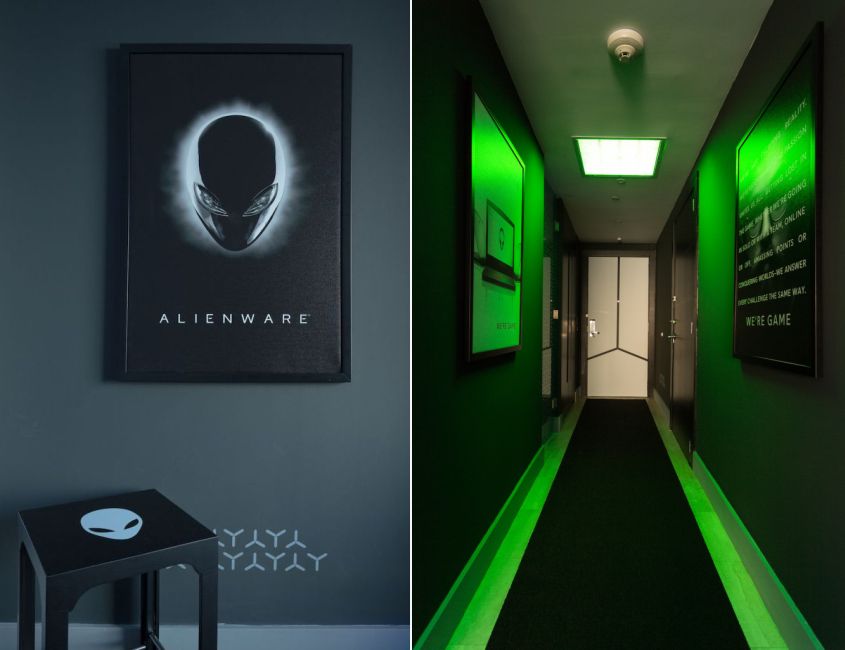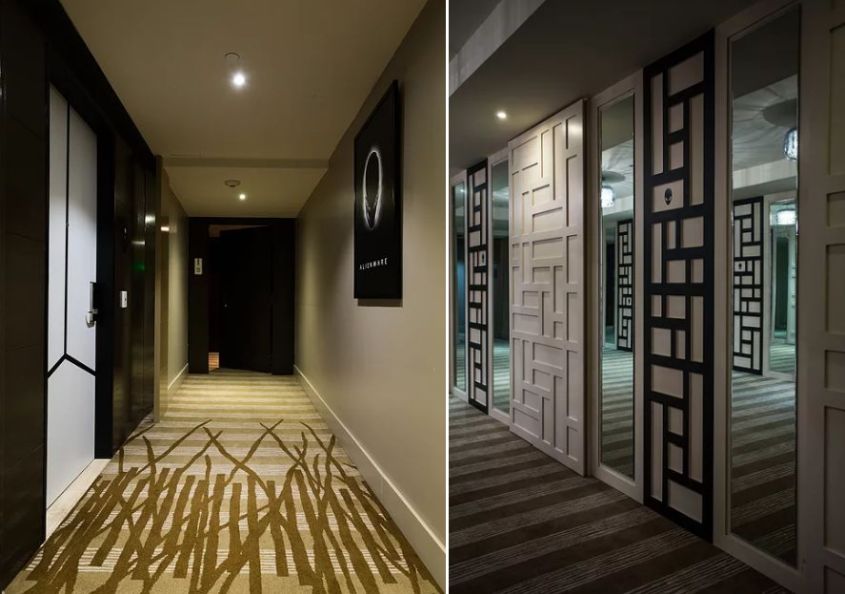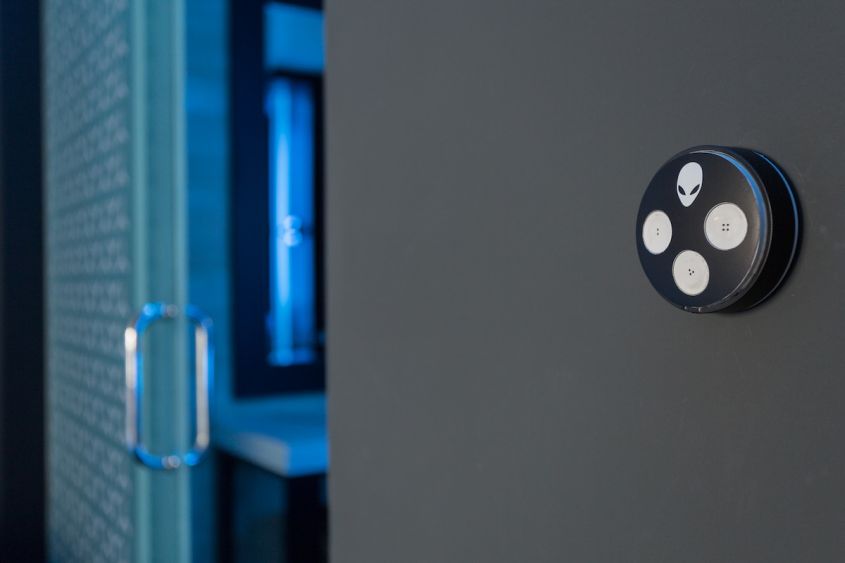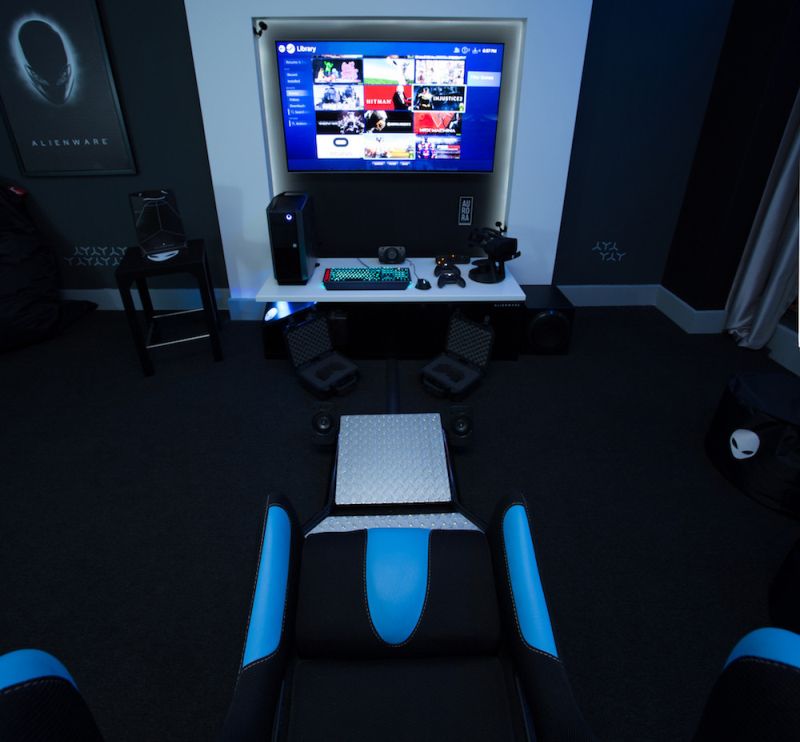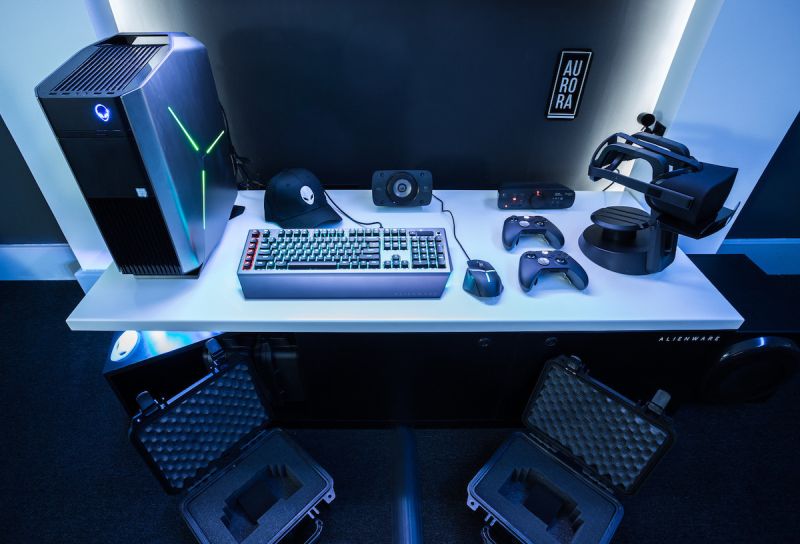 Source: Xataka