Brian Thompson, a barista in Thousand Oaks, California, has created the most enchanting bedroom by transforming it into the magical world of Hogwarts. His Hogwarts bedroom is a mesmerizing blend of "Forbidden Forest", the Great Hall and Gryffindor Common Room from the Harry Potter movie series.
The idea first entered Brian's mind when he visited the interior of Hogwarts in the Wizarding World of Harry Potter at Universal Studios. The beauty of the sets left him baffled and inspired to create something magical.
Brian visited local thrift stores many times to collect all the items that fulfilled his vision for the room. He used insulation foam boards cut into cinder block sizes to create the brick walls and the columns are made of concrete form tubes. Each brick was individually cut from foam, textured with a heat gun and sealed with caulking to protect. The trees are made of chicken wire fence structure that was then covered in insulation foam.
Also Read: Relive the Magic of Hogwarts with Harry Potter-Themed Luxury Apartment
The most beautiful part of the room is the star-lit sky-like ceiling that looks exactly like the Great Hall ceiling in the movie series. Brian painted the ceiling black along with the wires of LED string lights. To add the effect of clouds in the 'sky', he sprayed light puffs of white and gray paint on the ceiling. The perimeter of the top of the walls is lined with door mirrors to give the sky an 'infinity' effect. The floating chandelier and candles bestow more beauty to it.
Brian is neither a designer nor an artist, but the passion that drove him resulted in a marvelous space. The total cost of creating this magical world inside his room was $1,500. It took almost 18 months to finish this project. Despite the limited sources and a tight budget, he created this astoundingly beautiful room embedded with Hogwarts' elements.
So, are you ready to transform your room into the sets of your favorite movie?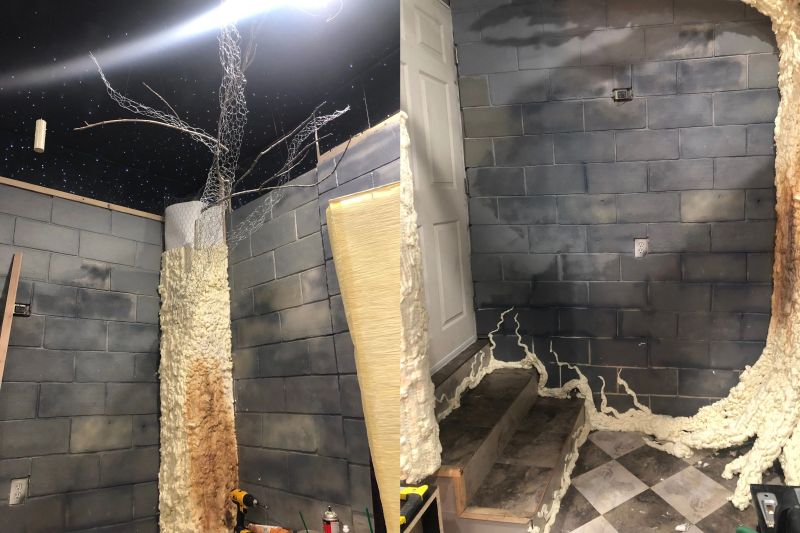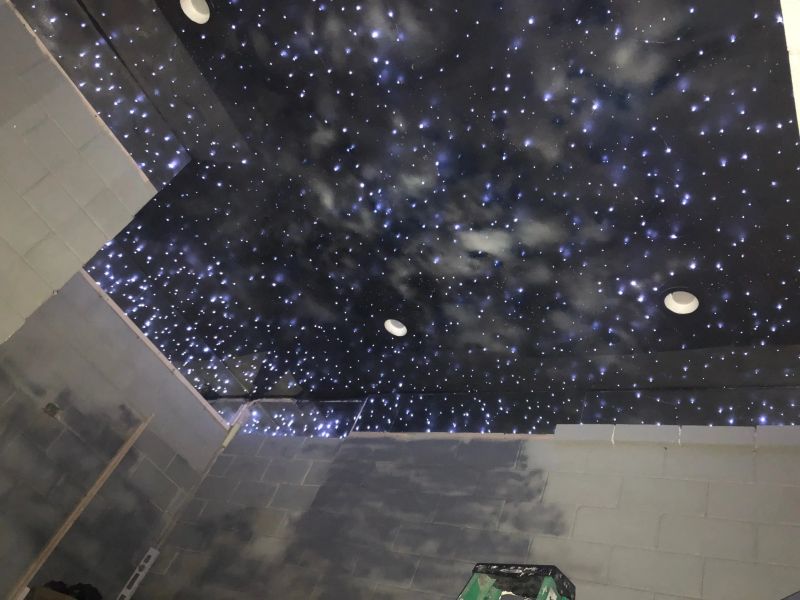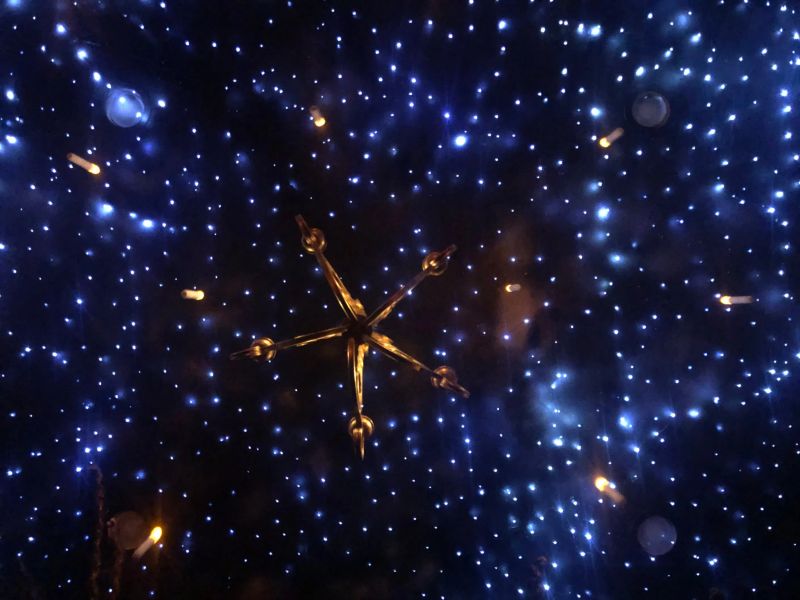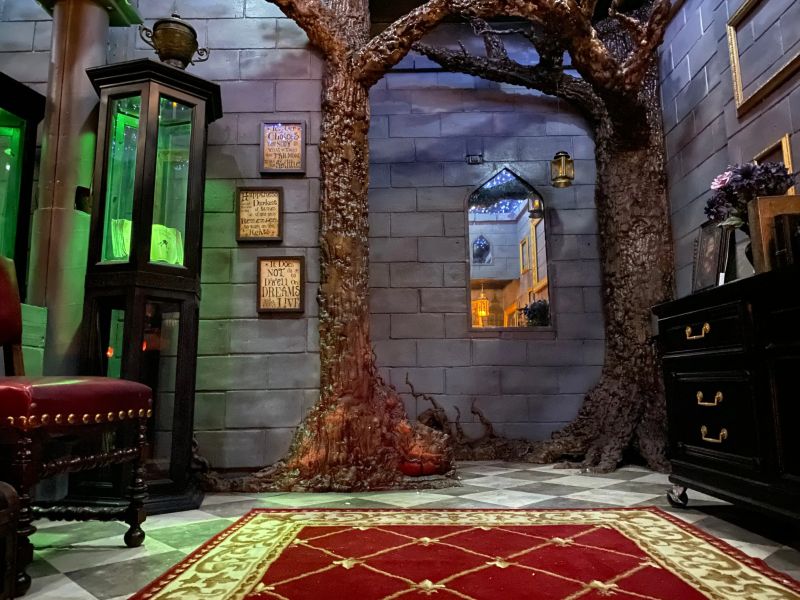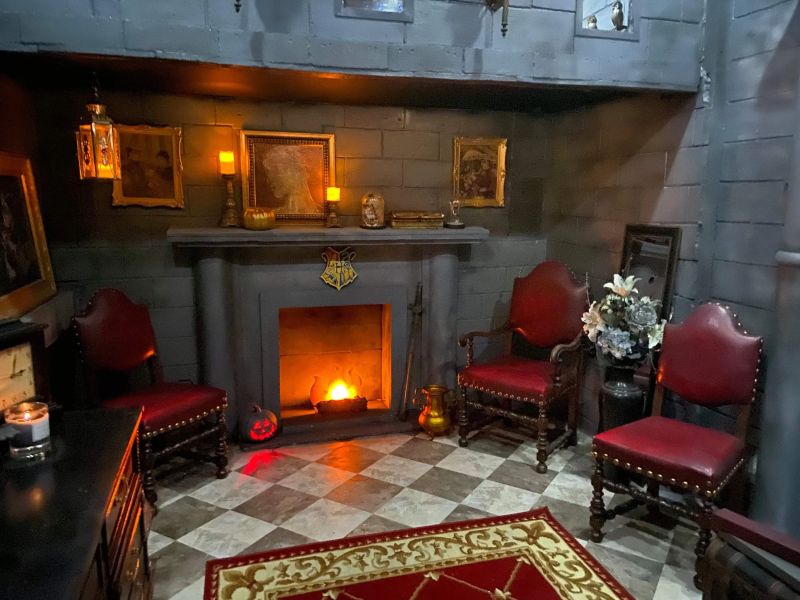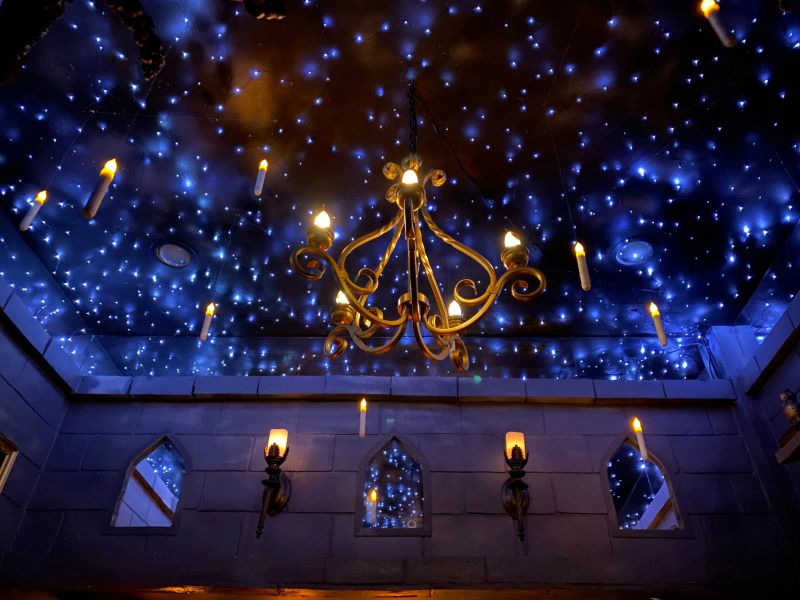 Via: Carrington Shaw/BuzzFeed