The COVID-19 outbreak, declared a pandemic by the World Health Organisation (WHO), has posed panic and fear among people all around the world. It has affected families as well as businesses. Many global companies have asked their employees to work remotely in an effort to slow down the spread of Coronavirus and also to ensure their health and safety.
Working from home seems to be a liberty that many of us want to experience but it is not easy to maintain work productivity from home unless you have a perfect home office set up. If you are new to working from home, you will surely need a home office setup where you can spend long hours.
From a work desk and lighting to desk organizer and decorative items, there are many different home office essentials. Below is a roundup of important items you can include to create a good-looking and productive work from home office set up.
Work Desk
While working from home, the first thing you need is a proper desk. It should go well with your interiors, so consider the color, shape, material, and size when you are buying one. The tabletop should be large enough to keep all the desk accessories and it must have some drawers for storage. A good work desk has cable organizers so that the wire clutter can be hidden out of sight. You can invest in a height-adjustable table if you would switch between sitting and standing positions.
Our recommendation:
2. UNICOO – Electric Height Adjustable Standing Desk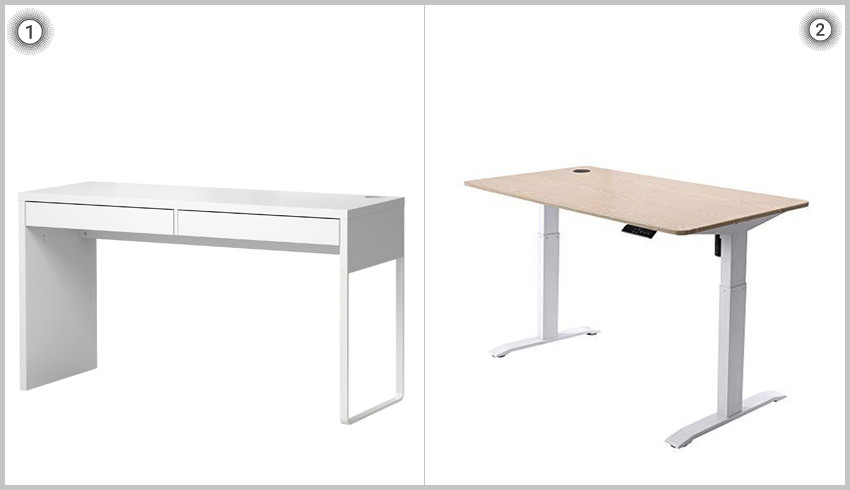 Desk Chair
You need a comfortable office chair to be productive and to remain healthy during long hours of work. An ergonomic chair would be a great investment in your home office since it can keep your body in a comfortable position while you're busy working. It is advisable to have a chair that has an adjustable height and backrests. Also, consider the depth and width of the seat. Adjustment controls should be easy to use but strong enough to last.
Our recommendation:
1. Herman Miller Aeron Ergonomic Office Chair
2. AmazonBasics High Back Office Chair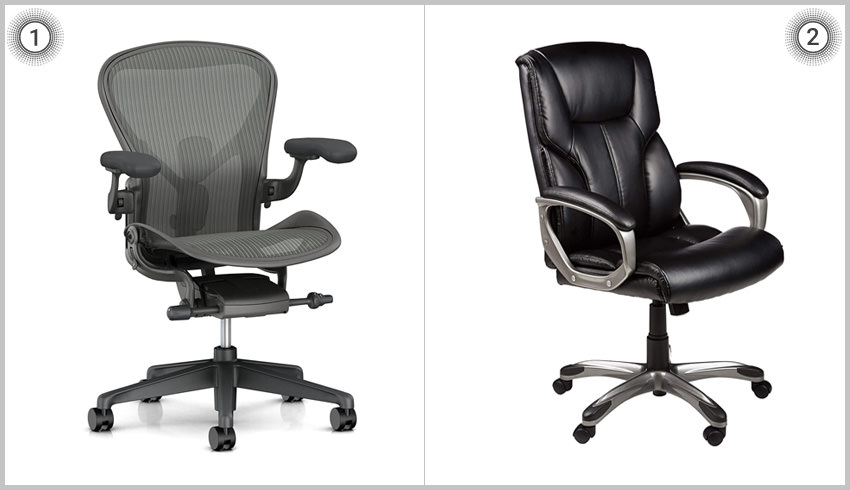 Additional Storage
You need to arm your home office with enough storage space. Additional cabinets and other storage options can do the trick. These will be used to keep important papers, files, and other supplies that you want close by but can not leave on the table. Achieving a neat desk with minimum scattered papers and files should be your intention.
Our recommendation:
1. Winsome Halifax Storage Cabinet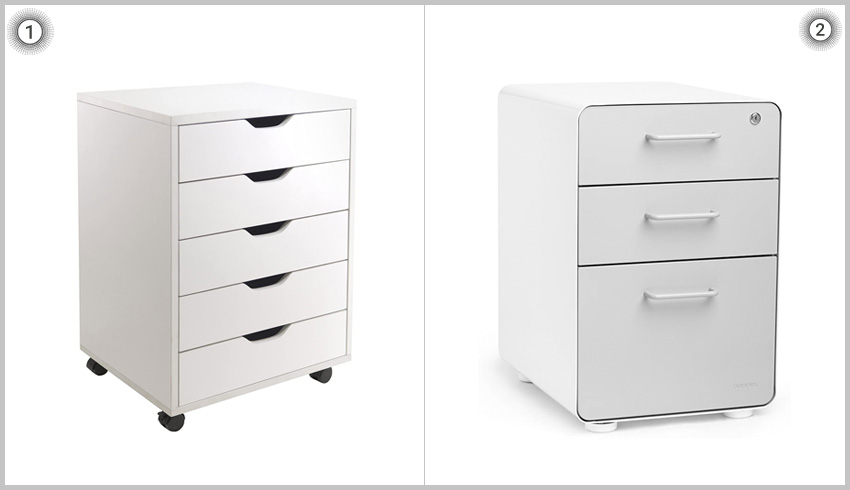 Desktop/Laptop
Yo work efficiently from home, you will require a functioning computer/laptop and a high-speed internet connection. There are various options available in the market; however, you need to decide according to your budget and usability. If you work on heavy software, you will definitely need a higher-end processor, greater RAM, and storage capacity. Those working on graphics and videos would need a bigger screen. In short, you should choose the specifications of a computer wisely. When buying a laptop, battery life is also one of the most important factors to consider.
Our recommendation: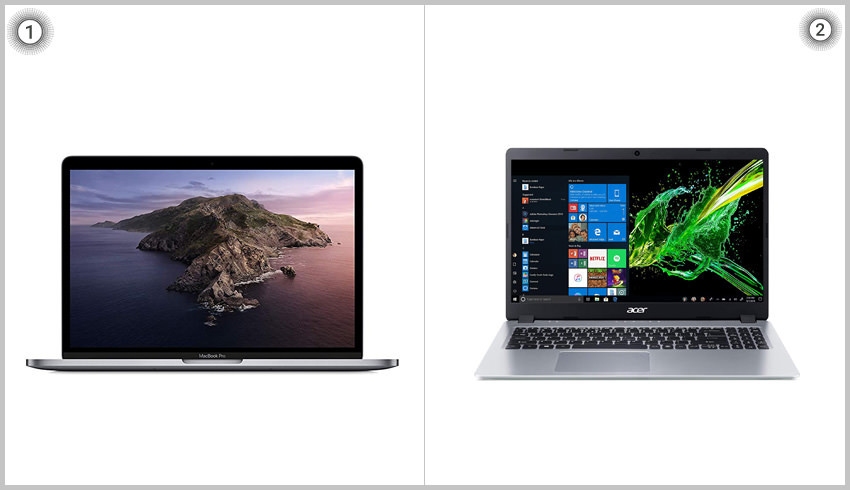 Monitor/Screen
Aside from the small screen of your laptop, it is a good idea to have an additional screen if your work demands toggling between applications. The second screen should be wide, height-adjustable, and probably tiltable. Better if you can mount it on the wall. It will prevent your eyes strain and help reduce neck pain significantly.
Our recommendation:
1. LG 27UL500-W 27-Inch UHD IPS Monitor
2. Dell Ultrasharp U2718Q 27-Inch 4K IPS Monitor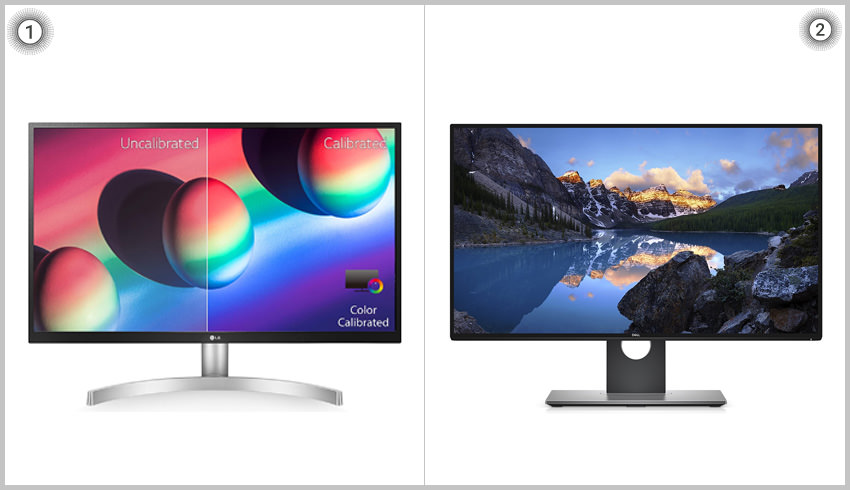 Lighting
Quality of light has an enormous effect on your mood and energy levels. Thus you should take care of the lighting in your home office wisely. There are various options including recessed lighting, mood lighting, task lamps, smart lights, and table lamps you can choose from depending on your requirement. Use the lighting fixtures adequately taking the available natural light into consideration.
Our recommendation:
2. Philips Hue Bloom Dimmable Smart Table Lamp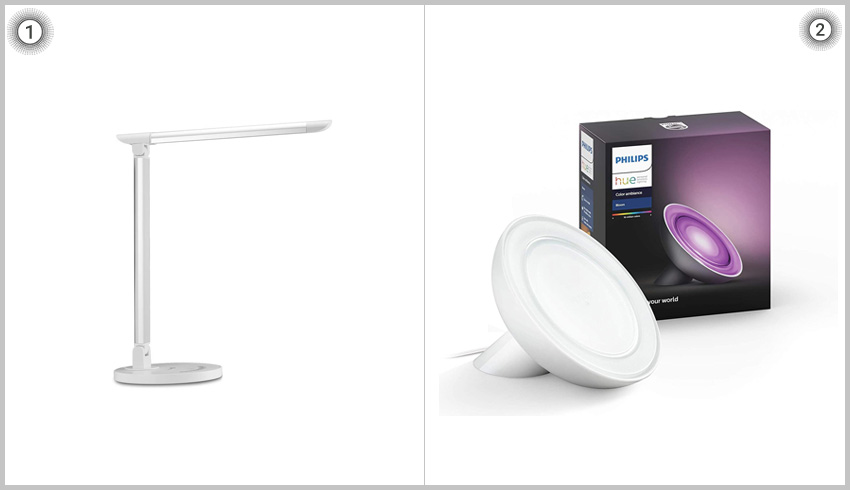 Wireless keyboard and mouse
A wireless mouse and keyboard come in handy when you don't want to deal with annoying cables and wires. You can also use your computer from a distance with the wireless accessory, which saves you from sitting in front of the screen as is a case with wired keyboard and mouse.
Our recommendation:
1. Logitech Wireless Keyboard and Mouse
2. Apple Magic Keyboard and Mouse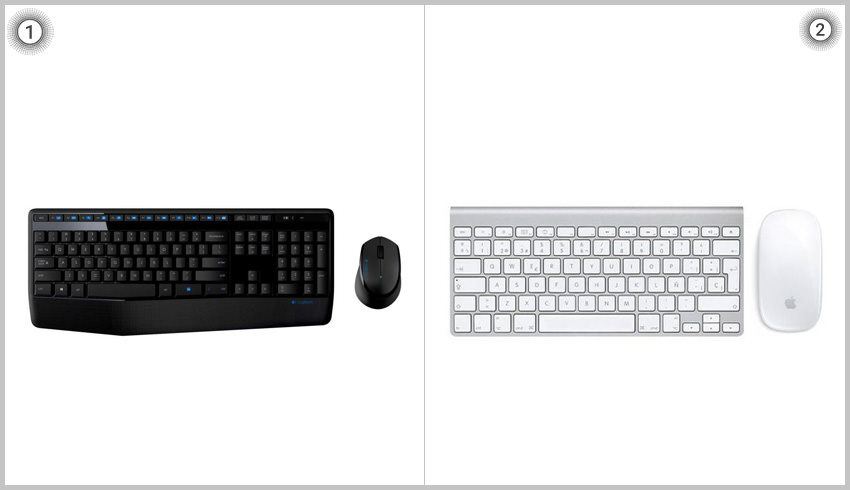 Mousepad
Mouse is one of the most used computer accessories, therefore, the surface you use it on should be smooth to ensure utmost precision. This is where a mousepad comes in. A pad offers an optimized surface to place the mouse on and have better control on the cursor. You have the liberty to choose the material, design, and style of your mousepad. There are a number of choices available in the market.
Our recommendation:
1. SteelSeries QcK Gaming Surface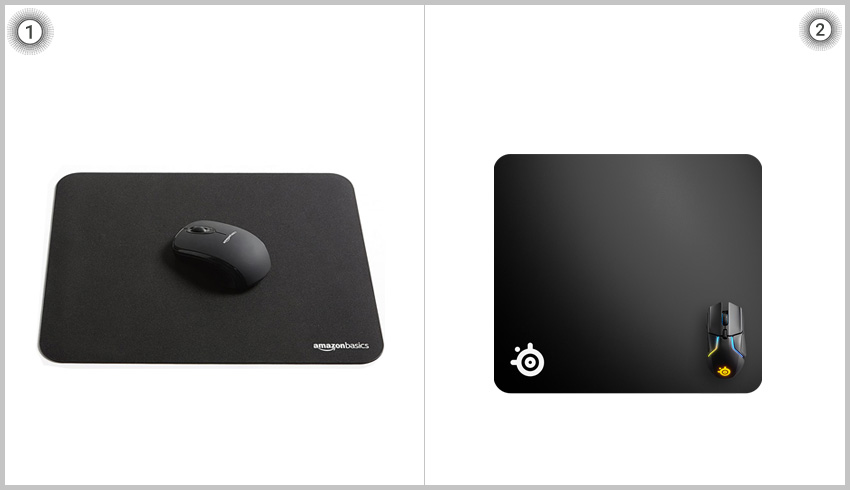 USB Extensions/Adapters
Laptops don't have all types of ports you need but you can clear the gap by using USB Type-C hubs. With a single USB-C hub, you can use multiple ports including USB Type-A ports, HDMI outputs, Ethernet jacks, and SD memory readers. You should buy a USB-C hub that has all the ports you desire and takes up very little space in your bag or drawer.
Our recommendation: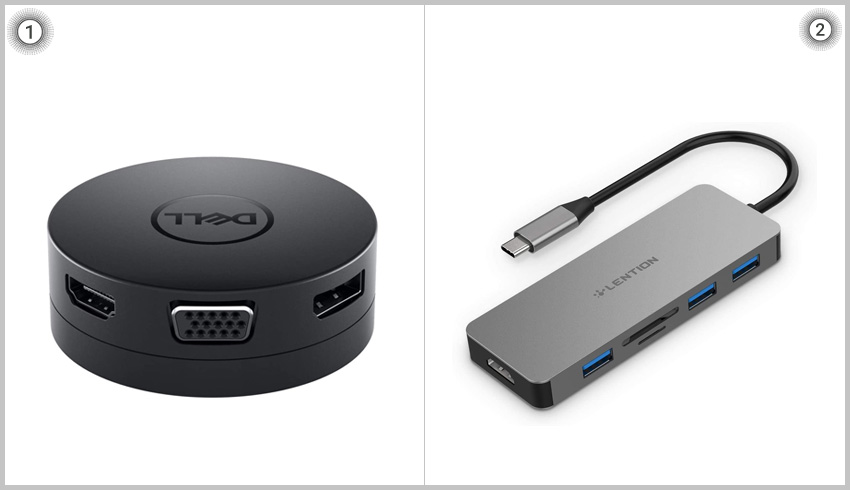 Notebooks/Notepads
A notebook is used to pen down a quick thought before it gets out of your mind. It can also be used to write down events, thoughts, and to-do's for the day and further. Some people are really choosy with what they want from their notepads, if you are not one of the picky ones, we have a few of our suggestions for you.
Our recommendation:
1. AmazonBasics Classic Lined Notebook
2. Monkey Business Desktop Note Pad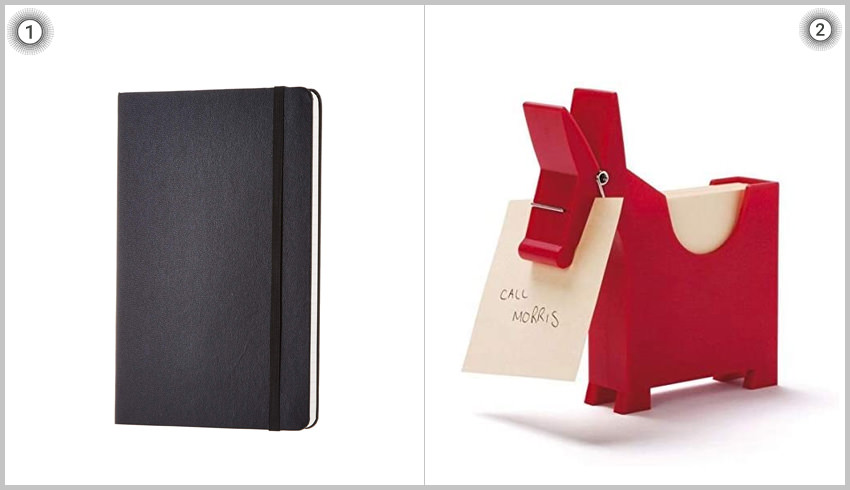 Laptop stands
The main advantage of a laptop stand is that it raises your laptop's screen to a recommended height, which stresses the back lesser. When paired with a wireless keyboard and mouse, it gives you an ergonomic position to work for long hours without experiencing problems with your neck or back. You can opt for a height-adjustable stand for more versatility. A laptop stand also helps in keeping a laptop cool for longer.
Our recommendation:
2. Boyata Height Adjustable Laptop Stand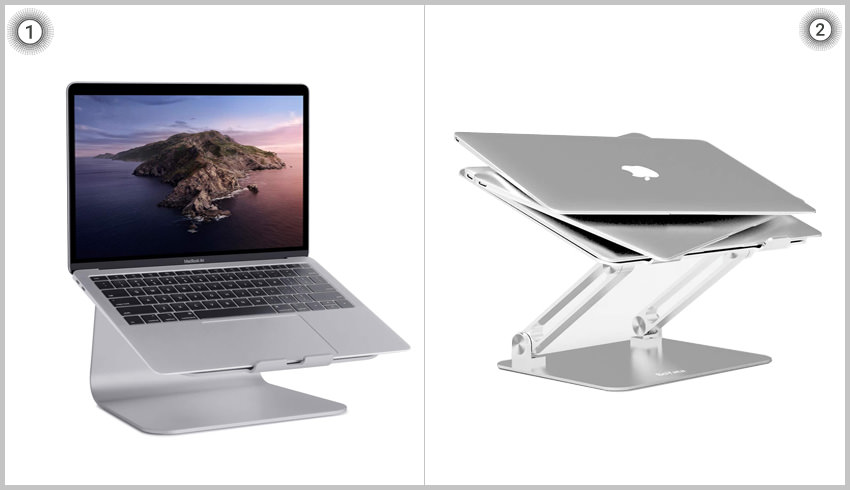 Smart Speakers
Internet-connected and voice-controlled smart speakers are a popular thing these days. They are best known for letting homeowners control their smart devices conveniently with voice commands. A smart speaker can also be helpful on a work desk. You can use it to set up new calendar events and reminders, check the weather forecast, make to-do lists, play music for concentration, or read out top news of the day.
Our recommendation:
2. Amazon Echo (3rd Gen)- Smart Speaker
3. Bose Home Speaker with Alexa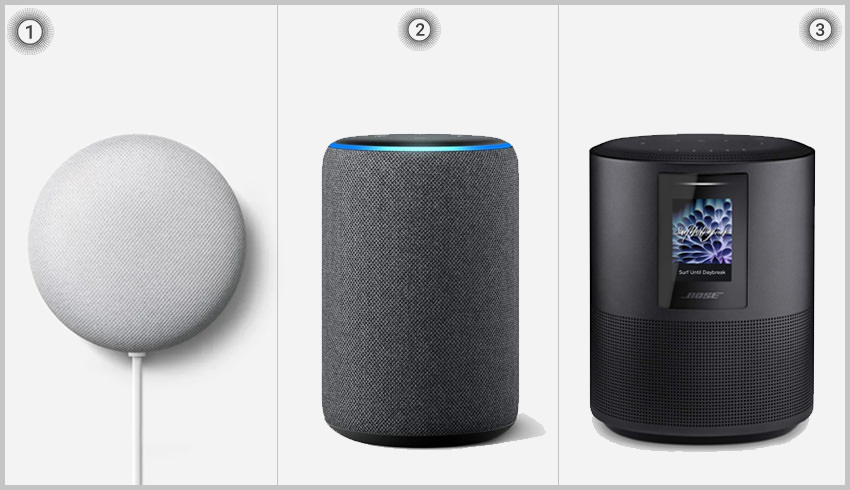 Wireless headphones
Wireless headphones give you the freedom to use and carry them around the house. They don't have a wired connection so they can be used from a distance. A wireless headphone must be comfortable to wear and should offer a powerful output. You can use wireless headphones during video calls and meetings so you can hear clearly and not disturb others in the house. Battery life, sound quality, and connectivity range are some of the factors to consider before buying wireless headphones.
Our recommendation:
2. COWIN Active Noise Cancelling Headphones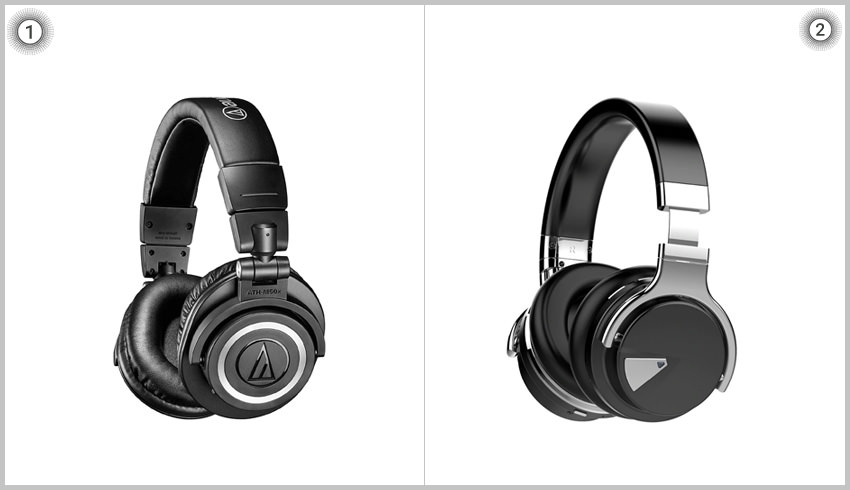 Headphone stands
Headphone stands let you display your accessory on your desk. They not only add to the look of your desk but also keep the headphones safe from scratches and getting dirty. The design, build quality, compatibility, and budget are the main aspects you should think of when buying one.
Our recommendations: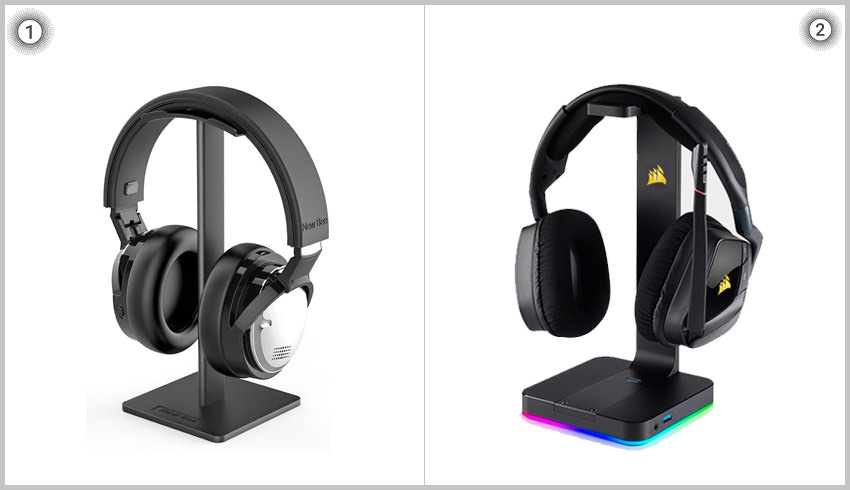 Webcam
A dedicated webcam might be a good option for your home office if you make video calls very often. It will allow better face-to-face communication to let you illustrate visually to the person on the other side. There are a wide variety of webcams – some wireless and some with pan and zoom facility, while there are others with movement sensors and night vision capabilities. You can choose according to your needs. The webcam's resolution, frame rate, type of lens, motion sensing, and built-in microphone are some of the features you should look for when buying a webcam. Also, keep in mind the compatibility with your computer and operating system.
Our recommendation:
2. AUKEY Webcam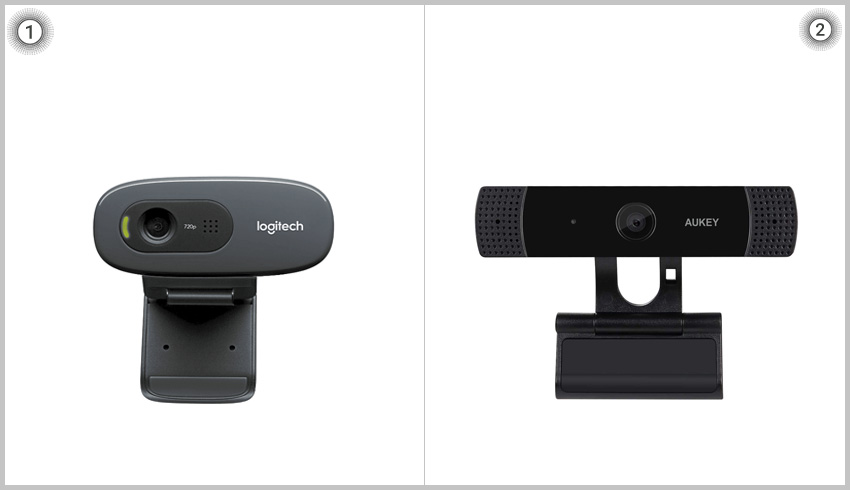 Wireless Charger
If you have a phone that supports wireless charging, you can have the wireless charger on your desk. It will save you the worry of charging your phone and also double as an item of decor. Most wireless chargers juice the phone with screen up, allowing the users to see the notifications as they come in. Aside from size and aesthetics, when buying a wireless charger, you should check for the wireless charging standard, power, connector, wall adapter, case compatibility, and other features.
Our recommendation: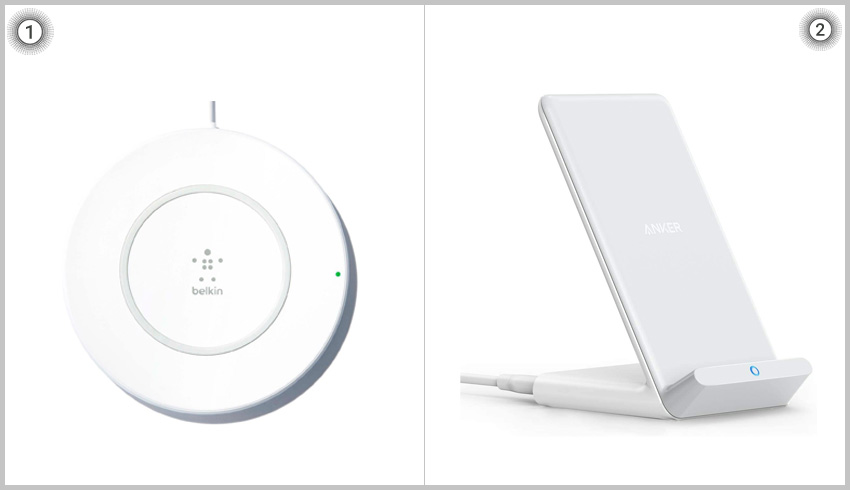 Desk Cable Management Accessory
There should be nothing on your desk that distracts you from work. Yep, no clutter of unsightly charging cables on the desk. There are a variety of desk cable management accessories available in the market that will make it easier to keep your work area tidy. Look for the ones that are mounted under or at the back of the desk.
Our recommendation:
1. IKEA Cable Management System
2. JOTO Cord Management System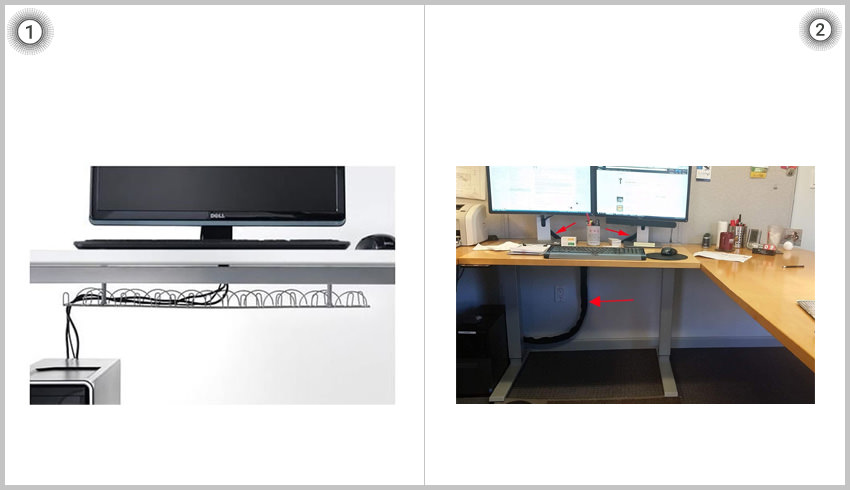 Desk Planters
Aside from your living space, the work desk should also be decorated with greenery. The indoor plants will help you add a lively touch to the boring desk and also keep the air clean. You can buy a variety of tiny planters from the market or create one at home.
Our recommendation:
2. Umbra Trigg Desktop Planter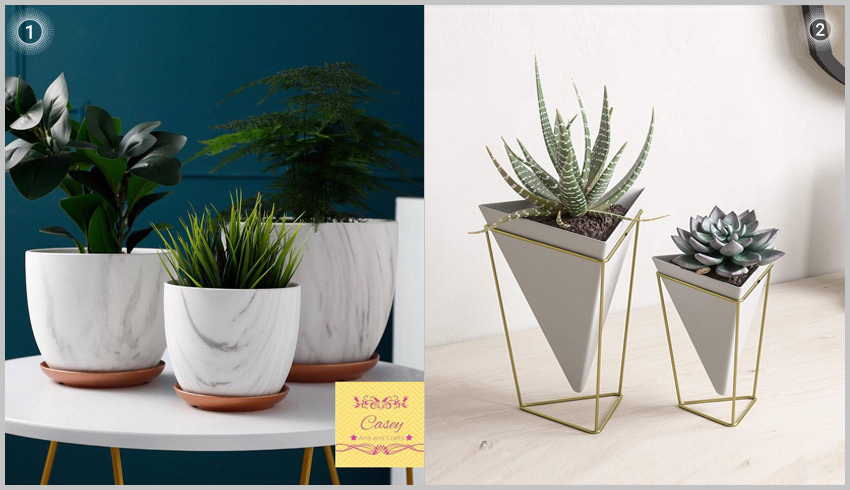 Tips To Maximize Work from Home Productivity
Your home office must be a pleasant space that can help you work more and for longer. On the contrary, you will not be able to give your full if the working environment is discouraging. It includes different elements like seating, light, fresh air.
Your productivity depends a lot on the space you are working from. Looking into the ongoing trend, we are listing some of working from home productivity tips for your help.
Cleanliness: Workplace cleanliness is important helps in maintaining mental and physical well-being. You should keep your home office clean and clutter-free to alleviate better comfort and happiness.
Clean your home office daily
Arrange work essentials
Keep your desk organized
Make your home office smell good
Add storage space per needs
Use trash bins
Layout: If you are setting up a home office, you should consider the layout options for the desk carefully. You should keep in mind natural light and also the outside view, as well as privacy.
Place the work desk facing the wall, generally away from a window for minimum distraction
Keep sufficient space for walking around
Prioritize natural light and view according to personal needs
Add plenty of storage
Personalize the home office withy favorite color palette
Furniture: When you have to spend the most time of a day in your home workstation, investing in office furniture is a good idea to enhance your productivity.
Buy a comfy and ergonomic chair
Get a desk with plenty of storage
Lighting: Light plays an important role when it comes to working from home. A well-lit workspace will let you can focus on your work the most.
Welcome natural light
Use table lamps
Use bright paint color for walls
Use mirrors
Add a houseplant