The number of devastating home fires are growing rapidly. Though, the advancement in fire protection technology has evolved more than ever, we have made us negligent for fire prevention, which literally turns a fire accident. According to the National Fire Protection Association (NFPA), local fire departments responded to an estimated 1.35 million fires in the United States in 2021.
Many things can spark a house fire like cooking, candles, or faulty electrical wires. If you want to minimize the risk of house fire, it's important to know when fires are most likely to break out. Let's take a look at the most common causes of house fires.
Common Causes of House Fire
Cooking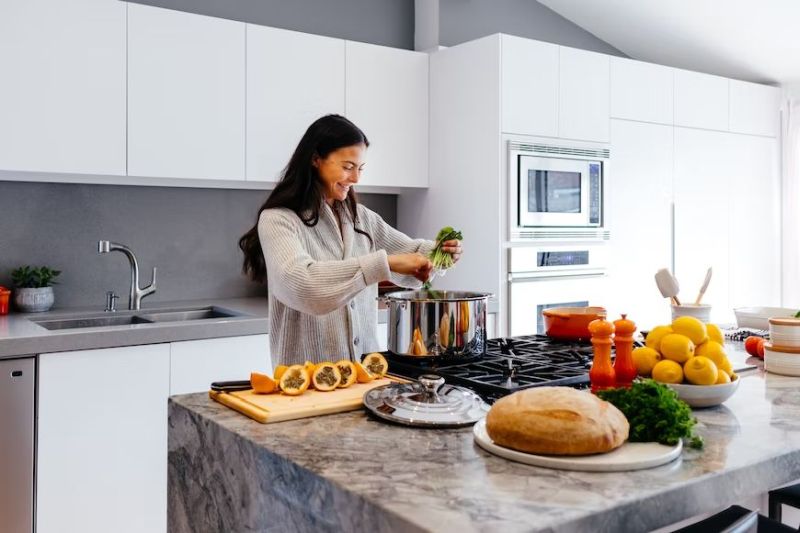 Cooking is one of primary cause of home fires and causes about 49-percent of reported home fires. When you leave cooking appliances unattended, it can lead to kitchen fires. Always stay in the kitchen when you are cooking or use a timer to remind you that you are cooking. Open flames from the stove and intense heat in the oven can catch fire.
Heating Equipment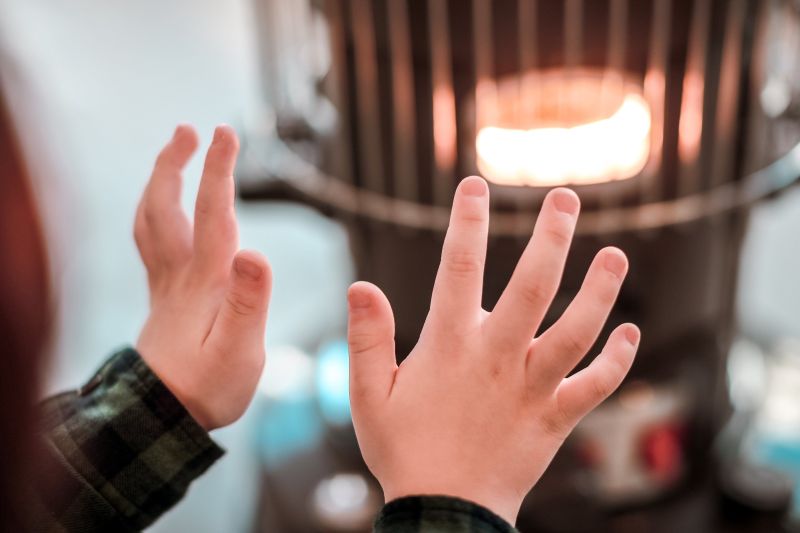 Heating equipment are most often held responsible for home fires. These fire incidents happen due to the wrong placement of the heater too close to combustible objects like or paper products, curtains, clothing, bedding, etc. It is important to keep a check on fireplaces as they are considered a leading cause of house fires. Keep the fire materials in a safe place away from children.
Electrical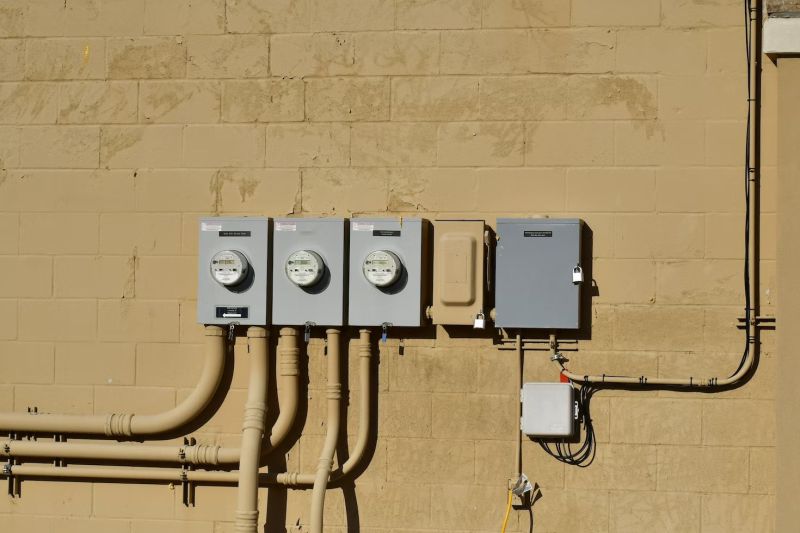 Most of the electrical fires are caused by faulty electrical outlets, switches, and wiring. You must be aware of potential home electrical hazards and the importance of electrical fire safety. Commission a qualified electrician for electrical work and replace all worn or damaged cords. Keep in mind the warning signs including flickering lights, constantly tripping circuit breakers, and cracked cords.
Smoking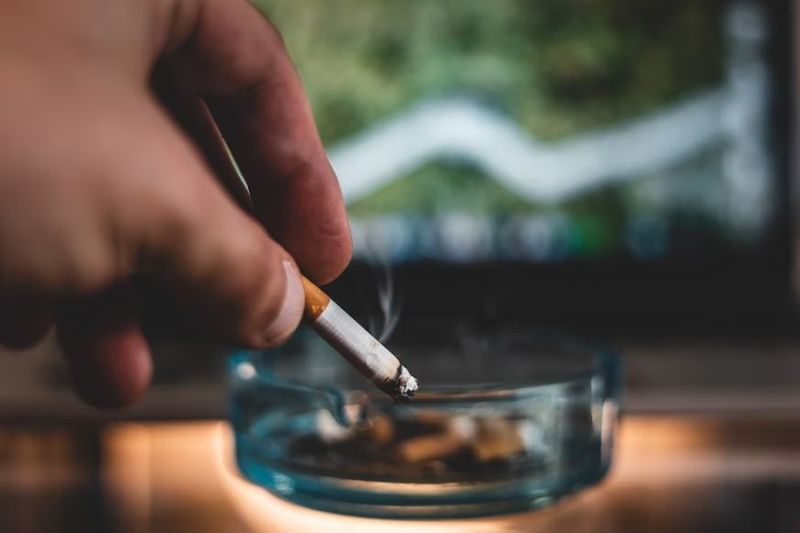 Smoking materials, including cigarettes, pipes, and cigars have caused about 16,500 home fires reported to U.S. fire departments in 2016. These fires often start inside the home and often originate from upholstered furniture, bedding, or mattresses.
Candles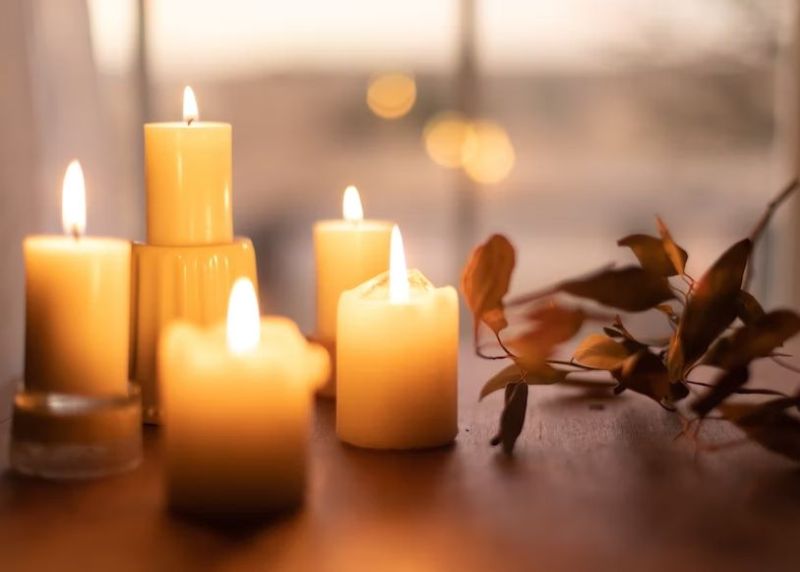 You will be surprised to know the fact that 20 home candle fires are reported each day on an average. One thing you can do to prevent fire from candles is to place them at least 12 inches from anything that can burn. And most importantly, don't forget to blow out all candles before you leave a room.
Also Read: Important Tips to Prevent Accidental Fire at Home
Now when you know what can cause house fires, we would like to apprise you with tips that can help you reduce the chances of house fire and keep your property safe. The real thing is that you can prevent house fires just by taking the basic precautions listed below.
House Fire Prevention and Safety Tips
Inspect electrical wiring regularly
When it comes to house fires, electrical wiring is one of most crucial culprit. In most cases, an electrical fire can start from a faulty wire. Therefore, checking the electric wiring in your home for any problems is important. Doing this can ensure you that your house is free from potential fire hazards.
You can look for loose or damaged wires that could cause a short circuit and start a fire. Don't put wires under carpets, bedding, or other combustible materials and place them away from the door or windows.
Also, check for any faulty light fixtures and loose–fitting plugs that can be a cause of fire hazard. Replace outdated or malfunctioning fuses and circuit breakers. Don't misuse extension cords – rather install additional outlets. Light fixtures are another common reason for electrical fires so always remember to check the maximum recommended bulb wattage on any lighting fixture and don't go above the safety ratings.
Meanwhile, you should immediately contact a professional electrician if you notice anything suspicious with the wiring or electrical devices. They can help you identify potential problems and install new wiring, if necessary, to prevent a house fire.
Invest in smoke detectors and fire alarms
When it comes to preventing house fires, investing in smoke detectors and alarms is one of the most helpful safety practices. Smoke detector is a fire-protection device that automatically detects fire and warns the occupants. These devices can help you in early detection of a house fire.
The placement of smoke detectors and alarms is important. Install them in and outside every sleeping room, and even in the basement. Try to mount smoke alarms in the middle of the ceiling or on the wall at least three feet away from a corner and within 12 inches from the ceiling.
Keep them away from drafts created by fans or air ducts and don't place too close to the kitchen stove and bathroom shower. It's crucial to test all smoke alarms at least once a month to ensure they are functioning properly.
When buying smoke detectors and fire alarms, you can choose from different brands depending on your budget. It is best to use interconnected smoke alarms so that you are informed in any corner of your home. Make sure you're buying from credible manufacturers to get quality products.
Ensure appliance safety
Appliances are useful but they also increase the risk for electrical fires if you leave them unattended for a long time. Most electric fires start when a heater or other electrical device has been plugged in for a long time without being used. Oven or stove in kitchen can also catch fire for different reasons. Make sure oven is clean before use and do not allow grease to accumulate on cooking surfaces. Sometimes food scraps or other items in oven could catch fire if left unattended. Keep anything that can catch fire like oven mitts, wooden utensils, food packaging, towels or curtains away from stovetop.
Other than that, poorly maintained appliances, such as an AC unit with dirty filters or old components can lead to electrical fire. If you don't clean the lint filter and dryer vents of clothes dryer, you are at higher risk of fire. Check regularly the dryer vent for any damage. Dishwashers can also catch fire so Check and repair broken components regularly. Turn off the electrical appliances when not in use to prevent fire hazard. Doing so will save your home from fire and reduce energy consumption, helping you save on energy bills.
Never leave kitchen while cooking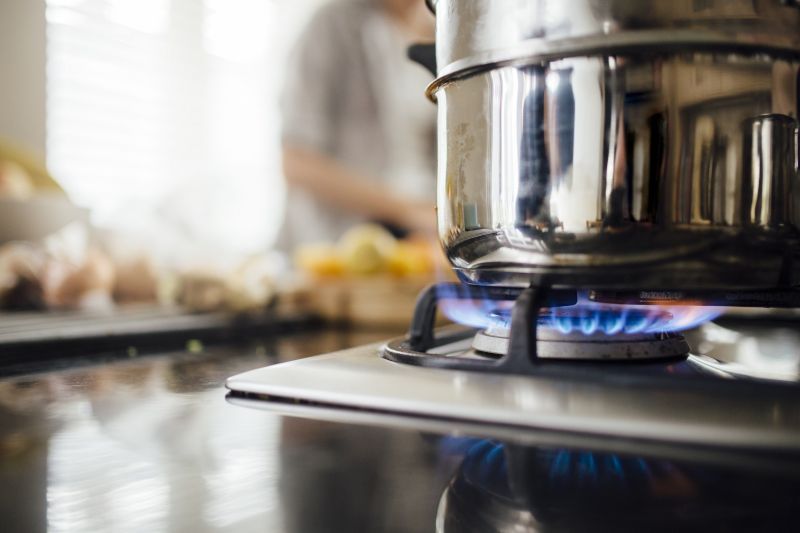 One of the most common mistakes homeowners make is leaving the kitchen while cooking. Consequently, it leaves your kitchen open to many dangers. For instance, suppose you leave the oven or stove on and go in your bedroom – nobody will turn off the power in case something goes wrong.
So, if you're cooking, you must never leave an open flame unattended. Turning off the stove fire is the safest option if you need to leave the kitchen to answer a phone call or accept delivery. Ask a family member to keep an eye on the stove in the kitchen. This step can help prevent a fire since someone is around to turn the stove or oven off.
Store flammable materials safely
Most people are unaware that they have flammable items in their homes. Examples include paper towels and tissues, candles, cardboard boxes, clothes, and lighters. A fire can start with a spark from a cigarette, match, or even a piece of paper. To avoid this, keep such materials away from household appliances.
These items should be stored safely out of sight. Don't keep them lying around the house, especially in the kitchen. You can store them on the topmost part of your cabinet or shelf. If you have candles and matches in house, make sure that they're out of reach, especially from always-curious children.
Install fire extinguisher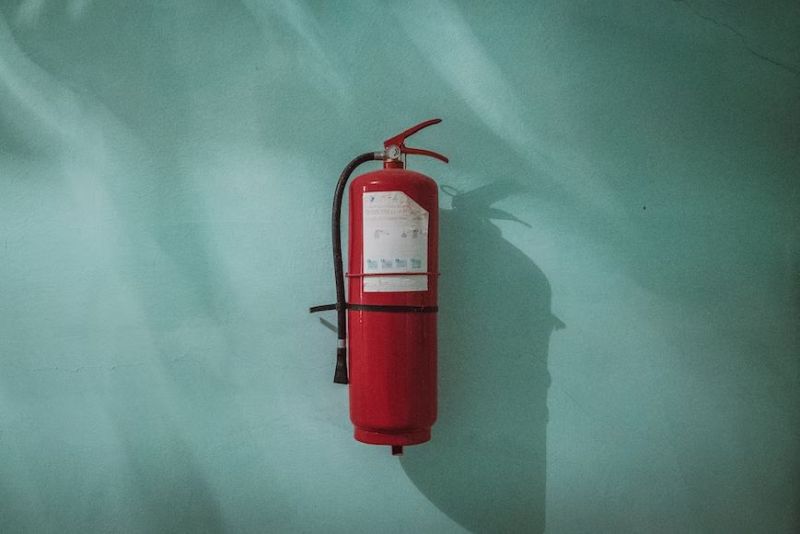 You shouldn't wait until the blaze has spread in a fire disaster before taking action. Instead, you can prevent a fire from spreading by having a fire extinguisher close at hand. This tool can help you put out small fires. Choose the one that is large enough to put out a small fire but is easy to handle.
You can install a fire extinguisher in your kitchen, bedroom, garage, and even in the bathroom. The best placement is in plain view above the reach of children near the exit and away from stoves and heating appliances. In addition, it helps to ensure a clear path for firefighters to access your area if needed.
If there's an electrical fire in your home, you must have a room that firefighters can enter quickly and safely. This can help them locate the source of the problem and put out any flames before any damage occurs.
Also Read: Fire Damage Restoration – Things You Need to Know
Surge protectors
Surge protectors can help prevent fires but a faulty unit cause electrical fires. Use UL or ETL approved surge protectors with an internal circuit breaker, as it will trip the breaker in case of overload. Inspect surge protectors on a regular basis for any faults.
Smoking precautions
If someone in your home is cigarette user, tell them to smoke outside. The cigarette butts must be disposed-off in an ashtray. You can drench them in water or sand before discarding. Always keep matches and lighters up high, out of children's sight and reach.
De-clutter the living space
According to an investigation report, firefighters say "excessive storage" or clutter in homes is a fire hazard, threatening the safety of residents and also firefighters. It's easy for paper, cardboard boxes, and other combustibles to catch fire, and make the exit difficult for inhabitants. Clean out and declutter your homes from unused items as they can increase fire risk.
Home heating fire safety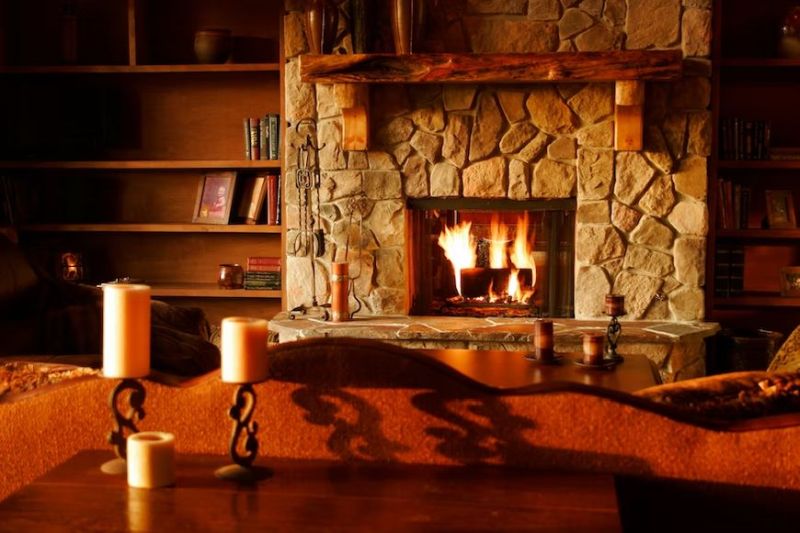 Proper maintenance and regular inspection of heating equipment can prevent house fires. Keep in mind the operating and safety features to properly use the heating system. If you are using space heaters, make sure to not place them on a flammable surface like a carpet. Turn the space heater off when leaving any room or before going to bed and avoid using extension cords. Likewise, it's important to keep a check on furnace for exposed wires, air filters, corrosion and any cracks that can leak gas and create a fire hazard.
In case of a fireplace, it is safer to use a sturdy screen to stop sparks from flying into living space. Inspect the chimney at least once annually and never leave the fire burning unattended. The ashes also needs to be removed and stored carefully.
In addition, keep flammable items away from heating equipment such as a portable space heater, fireplace, wood-burning stove or furnace.
Burn candles safely
Burning candles can make a space feel cozy but they can also become a cause of a home fire. Most of the candle fires start in bedroom, which clearly indicates the importance of blowing out the candles after use. Keep lit candles at least 12 inches from anything that can burn. Use a non-combustible candle holder to prevent fire.
Key Takeaway
A disaster like a house fire can happen anytime, whether you're sleeping or away from home. Consequently, you may lose everything you own if you don't have a solid plan. To avoid a house fire, consider investing in smoke detectors, fire alarms, and extinguishers.
In addition, you should keep combustible materials away from electrical sources to ensure they won't spark a flame. This way, you can prevent a house fire.
Sources: NFPA, Safe Electricity, San Jose, Cleveland County, Stay Safe