While many people take their bedroom as a room where they sleep, there are some who consider it their private refuge away from all the commotion. Regardless of which camp you find yourself in, having the right, comfortable mattress makes a huge difference to your overall wellbeing. The right mattress not only helps you sleep comfortably but also improves your overall health – as proper sleep leads to a healthy lifestyle.
Despite mattress sales being something that is dependent on physical feeling, many are making the shift toward purchasing their new beds online. So, how can one go about this and rest easy at the end of the day? Don't worry here's a simple guide on how to buy a mattress online.
# Read online reviews and comparisons
The best way to find a mattress online is to read reviews and comparisons from a trusted source. Look at the different types of mattresses (pillow tops, memory or gel foam, coil, etc.) and see which one best suits your sleeping needs. Then, narrow it down to search the best brands available based on your metrics.
Looking at brand comparisons is another way to ensure you get the right mattress for your needs. For example, when you compare popular mattresses, they might look like reputed brands. However, taking a deeper dive might reveal that one is more affordable and has traits that beat the competition.
The other brand could be a bit firmer and ultimately better for a person who has back pain. In-depth brand comparisons can help you make an informed decision that suits your needs.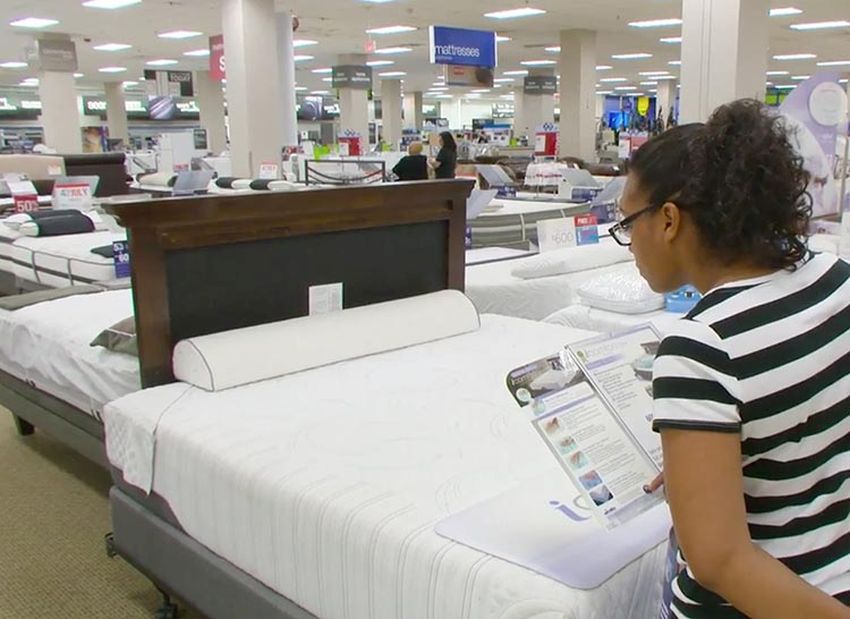 Also Read: 10 Reasons You Need to Buy a Memory Foam Mattress
# Know your needs based on your sleep type
There are three basic types of sleepers: back sleepers, side sleepers, and stomach sleepers. Four if you include toddlers, who seemingly contort and crawl all over the bed while they're asleep. So, how does your sleeping pattern matter when choosing a mattress? Well, different mattress types are suited for different sleepers.
A side-sleeper needs support to keep their joints in alignment while adding a bit of comfort to pad the areas that would otherwise not be touching or sinking into the mattress. This is why pillow tops are such a great option for side sleepers.
Back sleepers can go either way: they might want the firm support offered by a coil mattress or a memory/gel foam that reduces pressure points. Stomach sleepers need a balance between comfort and support, especially since stomach sleeping is pretty hard on your back over time.
So what happens if you're a side sleeper and your partner is a back sleeper? There's a lot of overlap between mattresses, so look for one that has you both covered. Also, consider a mattress that's known to have minimal motion transference – it will make life easier for both of you.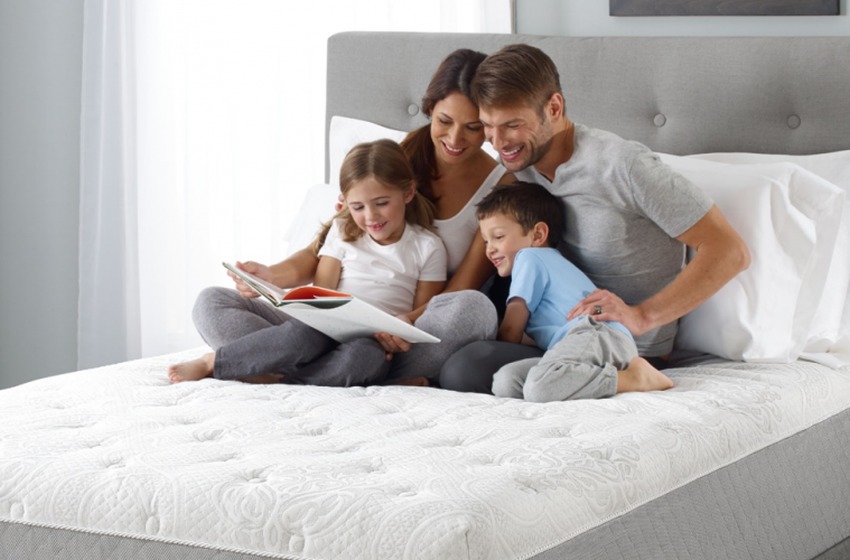 # Types of Mattresses
Once you are acquainted with your sleeping pattern you can then choose the right type of mattress which will provide you maximum comfort. Based on that fact, following are different types of mattresses to suit your requirements:
1. Innerspring mattresses
They are the most popular, traditional mattress option for any kind of sleepers. These mattresses consist of steel coil support core along with a foam comfort layer. Their bounciness offers superior edge support, but they don't contour to the body shape, and they are prone to sagging.
2. Memory foam mattresses
These are all-foam beds that last longer compared to an innerspring bed. These mattresses conform the best comfort to the body, giving a feeling of extra coziness while you lie down on the bed. However, they are likely to trap heat.
3. Hybrid mattresses
Hybrid mattresses contain multiple layers of latex foam/usual foam and also include pocketed coil support for extra comfort. They contour to the body very well – just like a memory foam mattress, but without trapping heat.
4. Latex mattresses
These are made from organic latex foam obtained from rubber trees. They offer rounded contour to the body and extra bounce. But these mattresses tend to be one of the most expensive options. Moreover, they emit an off-gassing smell for at least a month.
5. Airbeds
They contain an air chamber for support topped with foam comfort layers. These mattresses let the users customize their firmness level via an electric air pump. They are one of the most durable options available in the market. However, they are quite expensive which might be out of reach for most buyers.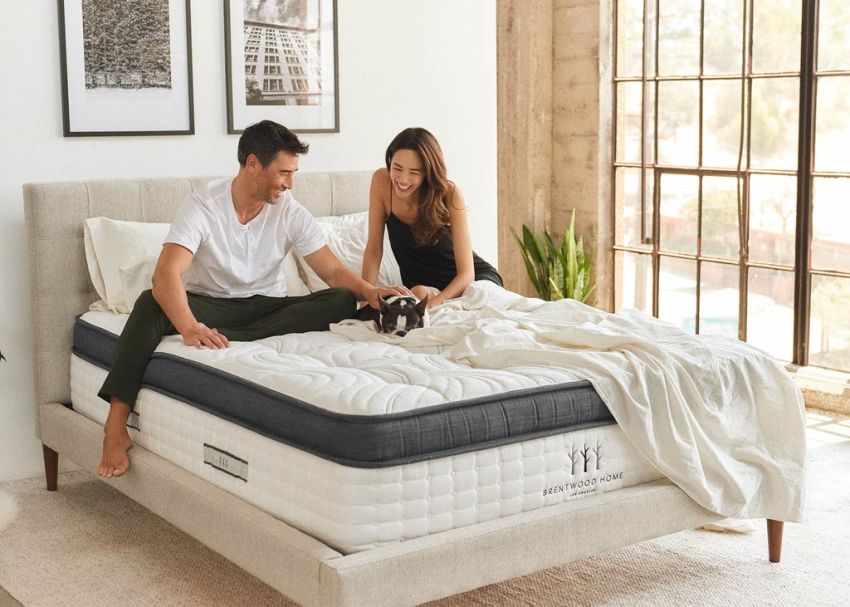 # Temperature difference in the store and your home
Memory foam is often affected by the temperature. Lower temperature makes this mattress firmer, whereas higher temperature makes it softer. If your home has a different temperature from that in the store, you will observe that your memory foam mattress is not feeling the same as it was in the store. So, do consider the temperature when buying a memory foam mattress or to be safe, go for any other mattress type.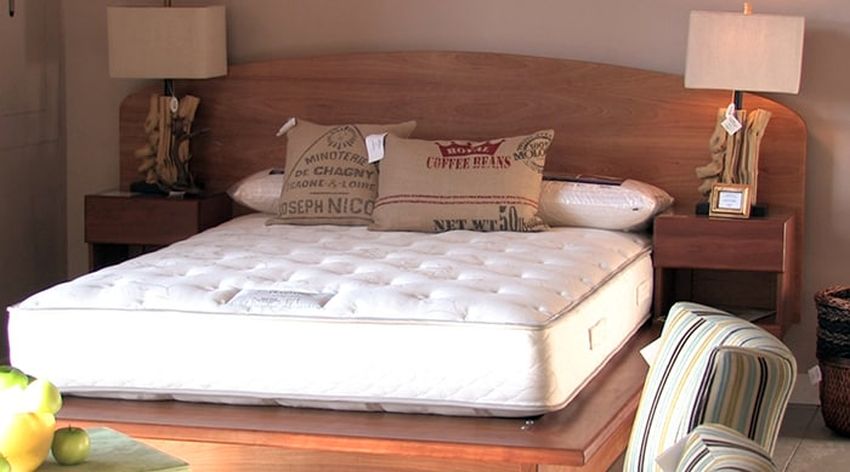 # Testing Your Mattress
Going to a local store to check out the brands you're interested in, or the various types (as mentioned before) is one way around the online barrier to physically feeling the product. Just be sure that you don't let yourself get bullied by the salesperson if they sense you're going to buy it online.
Another, really important way to test your mattress is to purchase it from a store that prides themselves on customer service and offers a return policy. Regardless if it's a 30-day agreement or a 6-month agreement, be sure that they have one in place that's easy to use.
Look for customer reviews of those who have had to return a mattress in the past to get a better understanding of the process. Look at the written agreement in depth and ensure there are no hidden policies.
When shopping at stores, there might be many distractions going on around you. The spouses might be hustling or whining kids can certainly distract you during the purchase. Or the salesperson might be talking a mile a minute to promote the mattress.
But don't let these things distract your testing procedure for a mattress, otherwise, a bad choice can be very discomforting for you and your partner in the long run.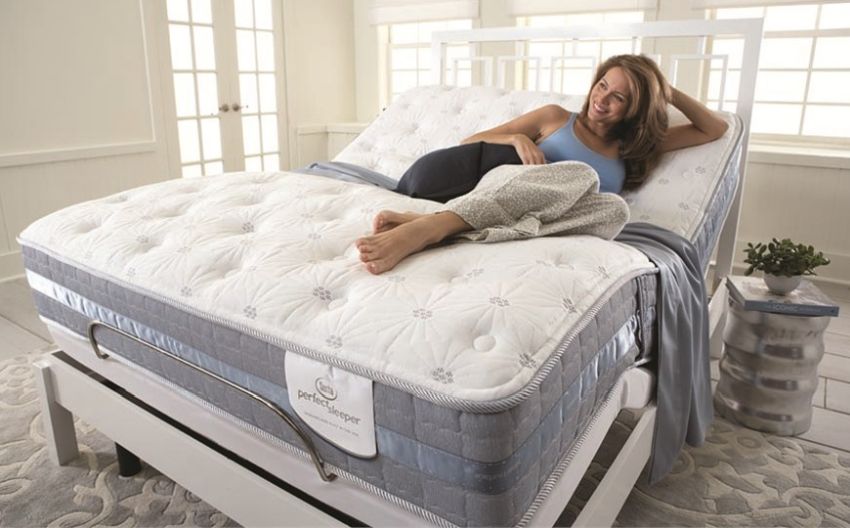 Your mattress is the most important thing in your bedroom, so take your time researching before swiping your credit card. Your time and efforts will be well worth it, the moment you fall into your new bed.