The American company Kohler famous for creating designer bathroom and kitchen products has come ahead to help communities in Florida, USA, affected by the devastating Hurricane Dorian. The company has provided portable showers and power equipment to Operation Blessing International (OBI), a nonprofit organization which is providing disaster relief to the affected people.
OBI has deployed KOHLER Relief Trailer, powered by Kohler's mobile generator, in Florida to support the organization's relief volunteers. This 42-foot trailer provides volunteers with a place to refresh, recharge phones, and return back to their efforts, agile and steady.
It includes Kohler-style seven showering stalls, sinks, faucets, washer and dryer for clothing. There is an equipment room with charging outlets for mobile devices and flat-panel televisions for relief workers to stay up-to-date with news and other important happenings.
This is not the first time OBI has deployed the KOHLER Relief Trailer, it was first used in New Bern, North Carolina, a community which was severely flooded by Hurricane Florence in September 2018.
Kohler is also coordinating with local distributors of its power generation products to move generators, parts, and other emergency power equipment to the affected area. This voluntary support is humanitarian and shows the company's commitment to serving humanity.
Also Read: Researchers Develop Way to 3D-Print Prefab Bathroom Units
The space agency NASA has been tracking Hurricane Dorian, providing status updates on the storm as it nears Florida and NASA's Kennedy Space Center on the state's central east coast.
Check out the video of the Kohler Shower Trailer below. It is designed in partnership with KOHLER Stewardship primarily to provide clean showering and refreshing experience to volunteers in disaster relief areas.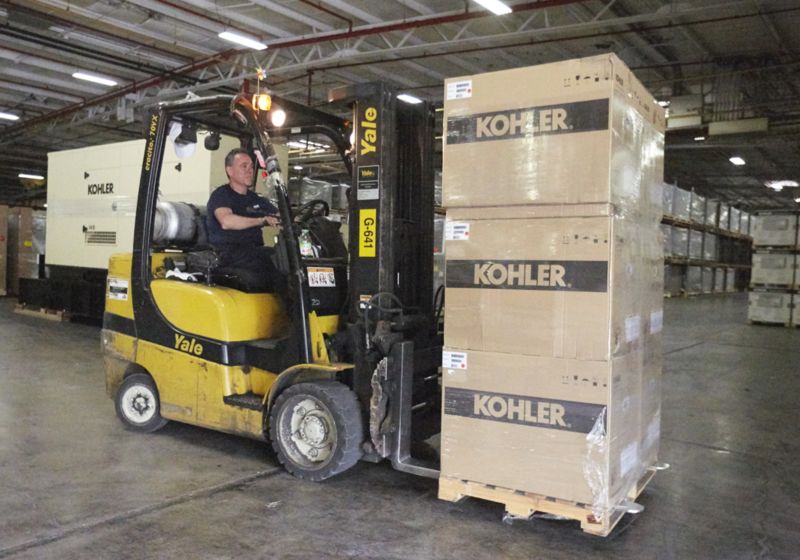 Via: PRNewswire