Seeking outdoor adventure trip in unique and comfortable way? Well, your next road trip can surely be more interesting and fun- all thanks to the coolest Hutte Hut trailer. This adorable teardrop-shaped camper can be easily towed by your car to any desired location. The compact tent on wheels is the brainchild of California-based Brian and Katrina Manzo, the husband and wife duo behind Sprouting Sprocket Studio.
The shape of this trailer is clearly inspired by domes, boasting sturdy arched canvas roof. On the other hand, rest of the body is crafted from wood. The wood and canvas combination not only looks appealing to the viewers, but is also environmentally-friendly. Glass panels are attached on all sides to bring in natural light as well as offer outside views to the inhabitants.
When not in tow on the road, the trailer provides ample shelter for comfortable night stay at any location. Interior is clad in wood and equipped with all basic amenities required in a cozy room. The project is still a prototype as of now, however the duo wants to build further versions using computer-controlled wood cutting machine.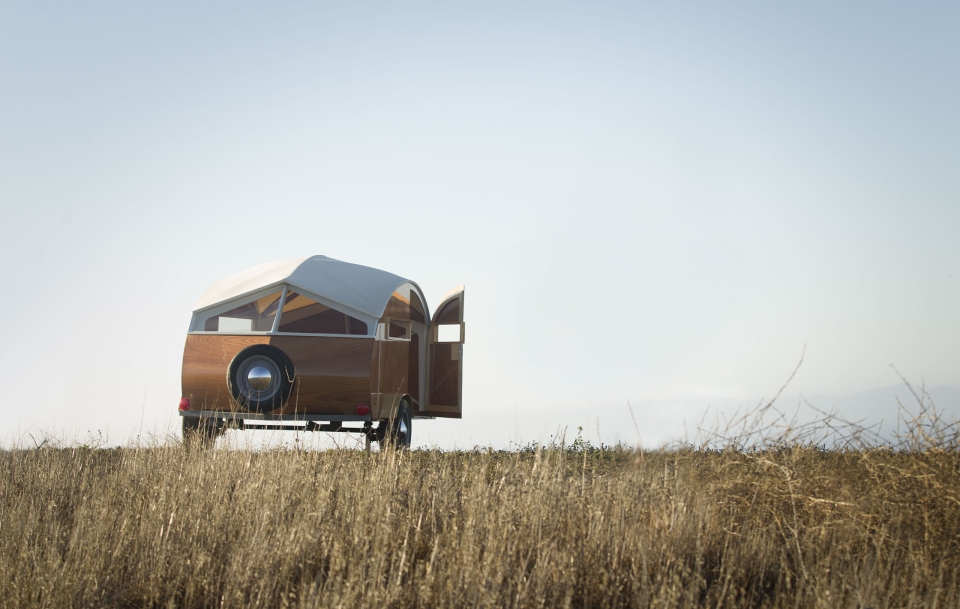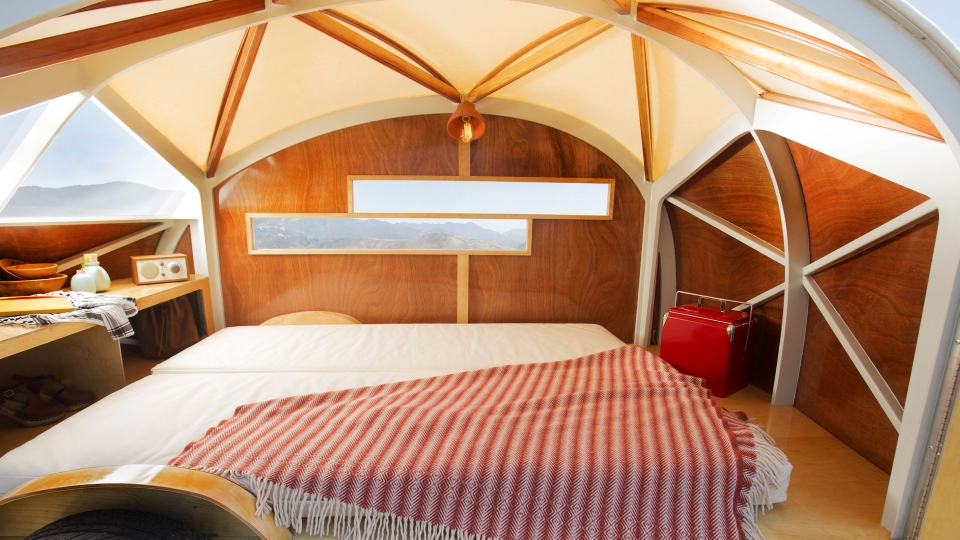 Credit: Clapway