Marking its debut in 2019, SYMFONISK table lamp speaker was the first collaboration between IKEA and Sonos. IKEA is renowned for its home furnishing items and Sonos holds a reputation for manufacturing great audio products; both have now launched a new version of SYMFONISK table lamp speaker in 2021. The updated version features a great customizable design and a better sound experience.
The newest version comprises a smaller lamp base and offers people more design choices. With smaller bases, it becomes easier for users to adjust them in a small table or congested area. In addition to this, the SYMFONISK speaker lamp base and the lampshade come divided into the SYMFONISK speaker lamp base and the speaker lamp separately.
The updated version of the lampshade is available in two styles: a textile and a glass lampshade available in black and white colors. The light tube is wrapped in a white cloth material when the textile version is used. Perforation allows the light to emit outside from the opaque material. In the case of the glass lampshade, light is emitted through a slightly darkened glass. The lamp base also comes in two different colors: black and white.
Moreover, the new lamp also supports broader light bulbs with E26/27 sockets attached. There is also a Sonos speaker hidden under the base which can connect to any other Sonos speaker and products from the SYMFONISK range over Wi-Fi. The revamped acoustic architecture uses custom waveguides to improve the sound quality of the lamp cum speaker.
Also Read: IKEA Sjömärke Sticks Under a Table to Transform it Into Wireless Charger
The SYMFONISK table lamp speaker will be available in IKEA stores from the second week of October. The lamp base would alone cost you around $140 while the textile lampshade is available at $29 and you will have to pay $39 for the glass lampshade.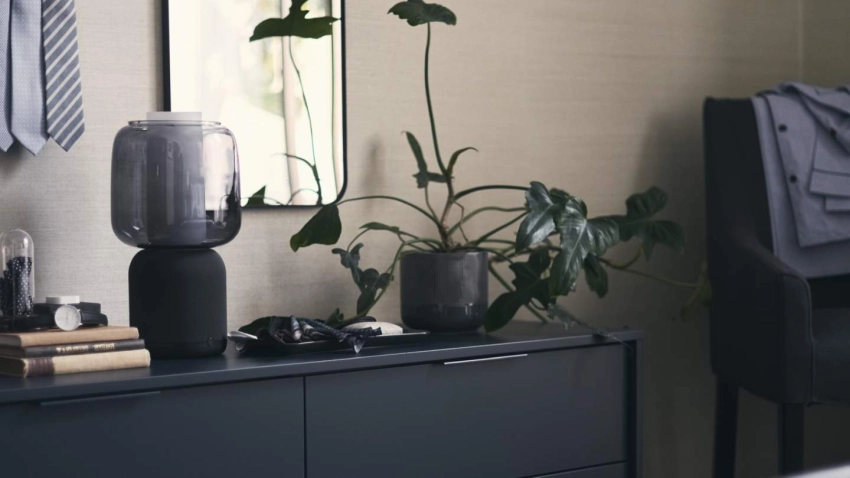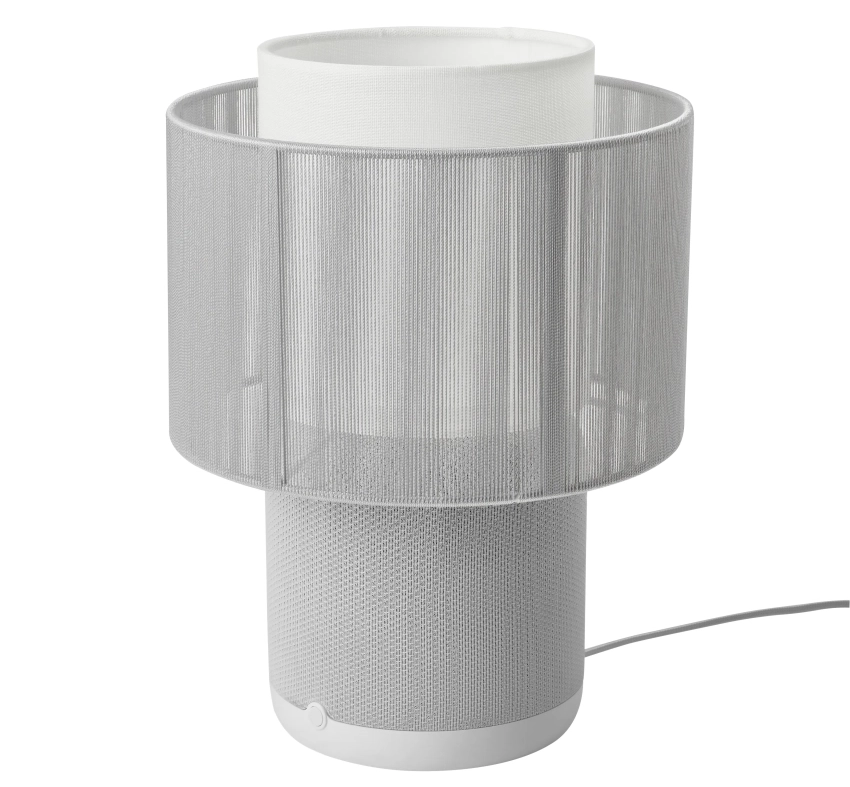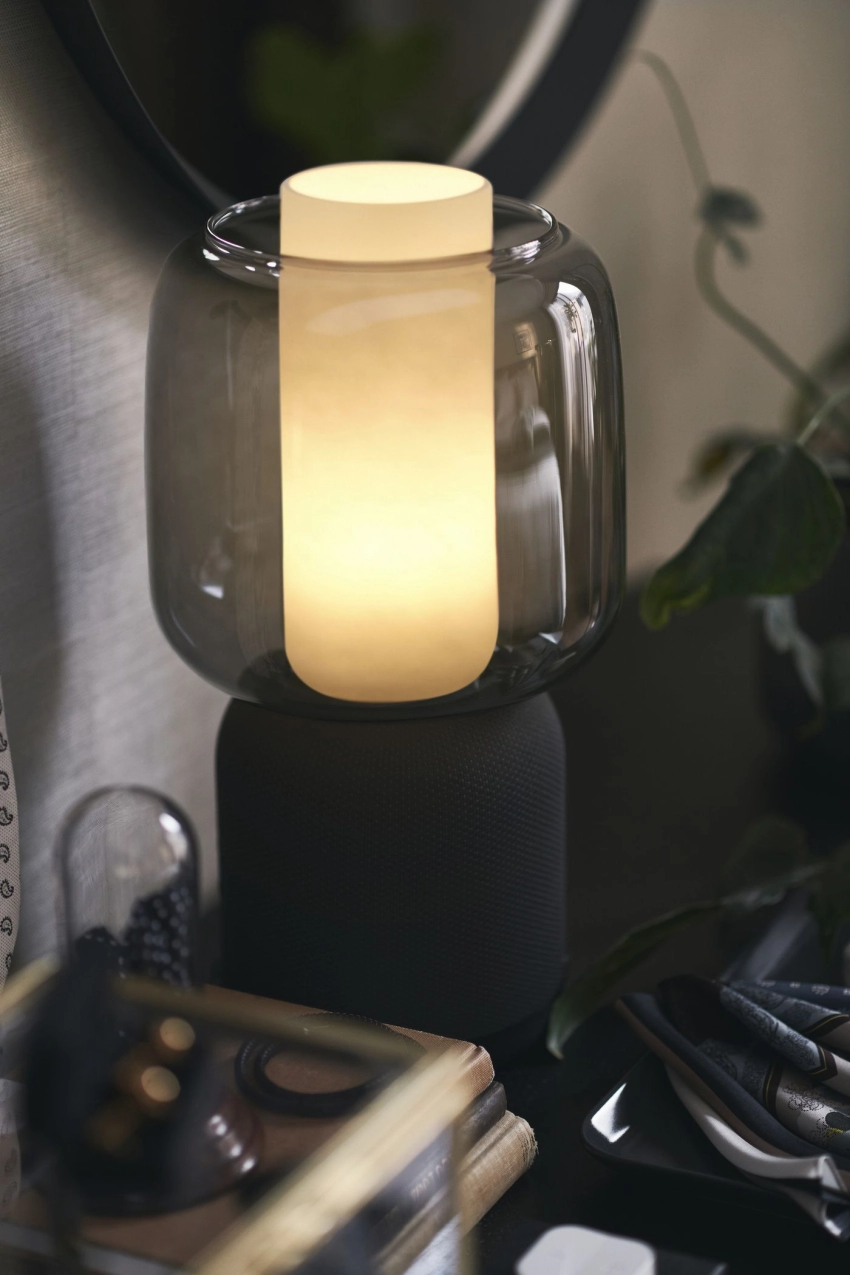 Via: INPUT